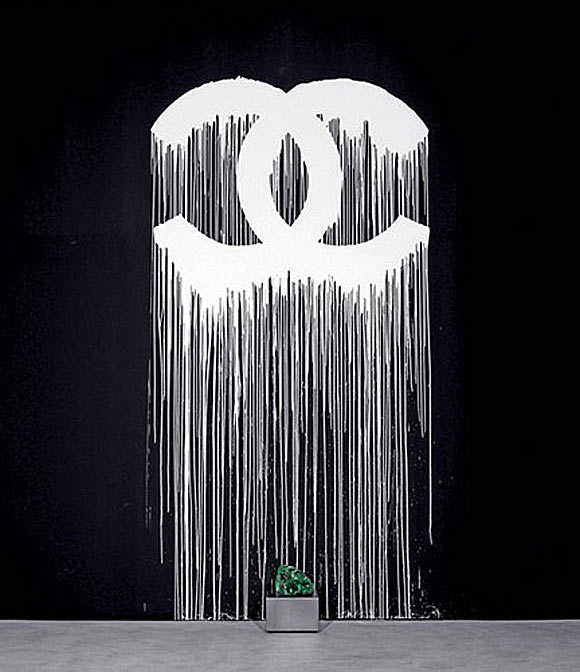 Electric Blue Gallery will be playing host to a special new group exhibition, set to open on September 16th, 2010.
Faces : September 16th – November 16th 2010
Eine, Zevs, D*Face, Jasper Goodall, Rafal Zajko

In July 2010, Prime Minister David Cameron caused global controversy when he gifted President Barack Obama a piece of art normally associated with the back streets of London. A whirlwind of print and prime-time TV coverage ensued, and overnight, a star of the anti-establishment street art phenomenon became an internationally recognised art-world success.
But this was only the very beginning of the story of a new East London landmark, fashioned from more than 300 shutters and other selected sites and spanning a total distance of 1.5 miles.  Electric Blue Gallery had gathered celebrated artists from the UK and Paris, to each make over an entire street in their inimitable style, creating an unprecedented outdoor gallery only visible at night, a new jewel amongst London's attractions and a mecca for art lovers – an institution.
An epic exhibition conceived and curated by Electric Blue Gallery, Faces, extends the gallery space beyond its traditional white walls and out onto the blank canvas of eleven surrounding streets, creating an affluent new East End destination by day, and a free, international gallery of world-class contemporary art by night.  Over a year in planning, by completion it will be one of the biggest permanent public installations in the world.
Opening in September within the acclaimed gallery space, in complementary contrast with the outdoor installation, will be an exploration of superbrands and their domination of our landscape, and how we as consumers allow brands to impose their identities upon us.
A key feature of the exhibition will focus on the seminal fashion minds of our times, such as Alexander McQueen, Coco Chanel and Maurizio Gucci, and the tenuous balance of fragility and strength that lay at the heart of the superpowers they created.
Right from the very inception of the project, Electric Blue Gallery has worked closely with the local residential community and small businesses, using art to create opportunities for collective long-term renewal and improvement, ensuring a permanent positive legacy.