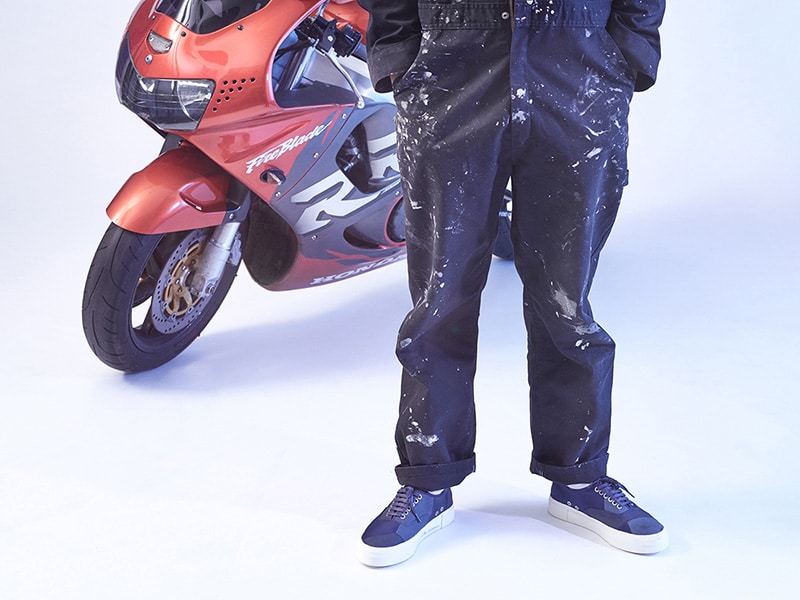 For Fall/Winter 2016, Eytys invited German artist Simon Mullan to create a duo of nylon low-top sneakers. Born in Kiel in 1981 and educated at the University of Applied Arts in Vienna and Royal University College of Fine Art in Stockholm, Mullan is currently based between Berlin and London.
In his 2014 exhibition 'Alpha', Mullan explored the subcultural values of bomber jackets. By stitching together fragments of old MA1 ight jackets, Mullan interpreted the silent political language of bomber jackets through large textile artworks – a contemporary political patchwork.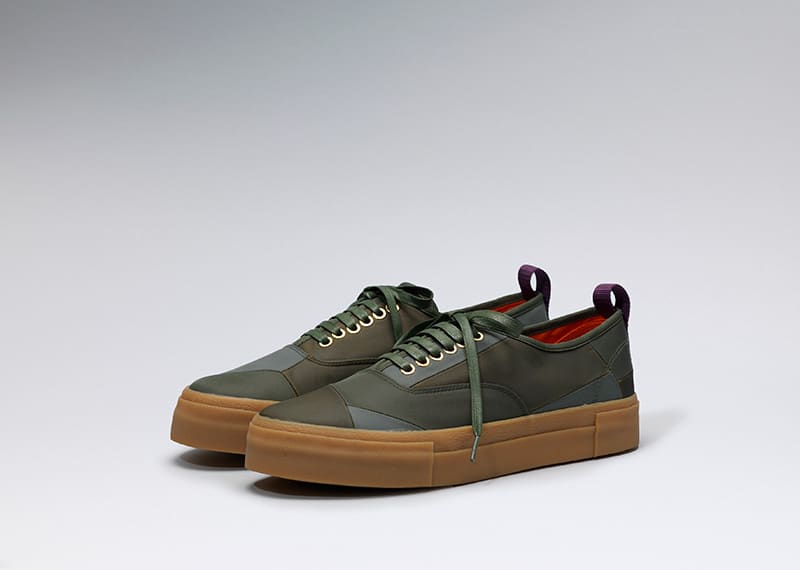 The Eytys x Simon Mullan 'Mother' sneakers are constructed of patches of bomber nylon fabrics stitched together, built on a rubber sole with the artist's signature and phone number. The shoes will be accompanied by an Eytys x Simon Mullan poster, showing the remains of the 'Alpha' exhibition – a naked bomber jacket stripped from its' shell.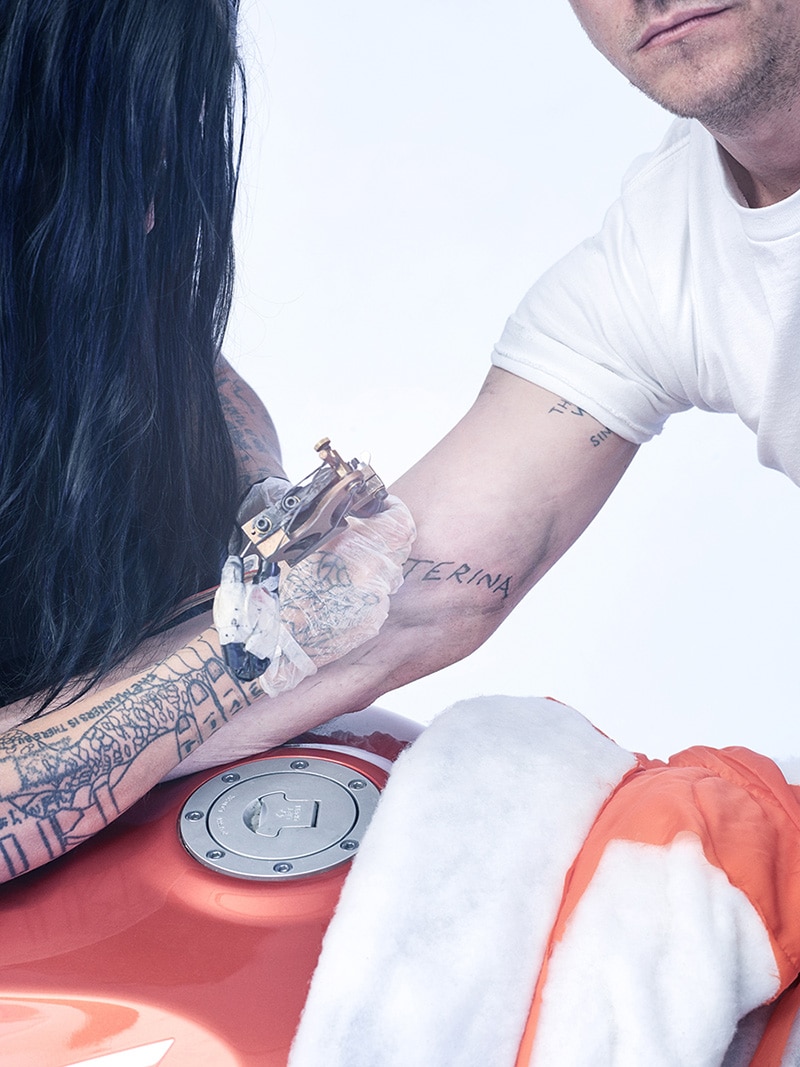 Showcasing the collaboration, Simon Mullan has been photographed in Stockholm by Fredrik Andersson. In the image series, the German artist is seen wearing his Eytys sneakers and atelier uniform while riding a shiny motorcycle in the studio, as well as getting a spontaneous tattoo by Swedish artist Linnea Sjöberg.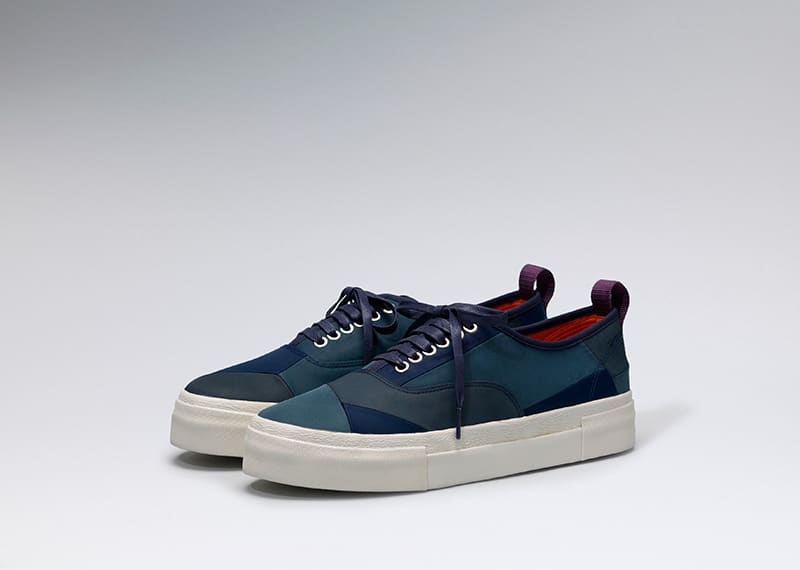 Photography by Fredrik Andersson, styling by Christopher Insulander.