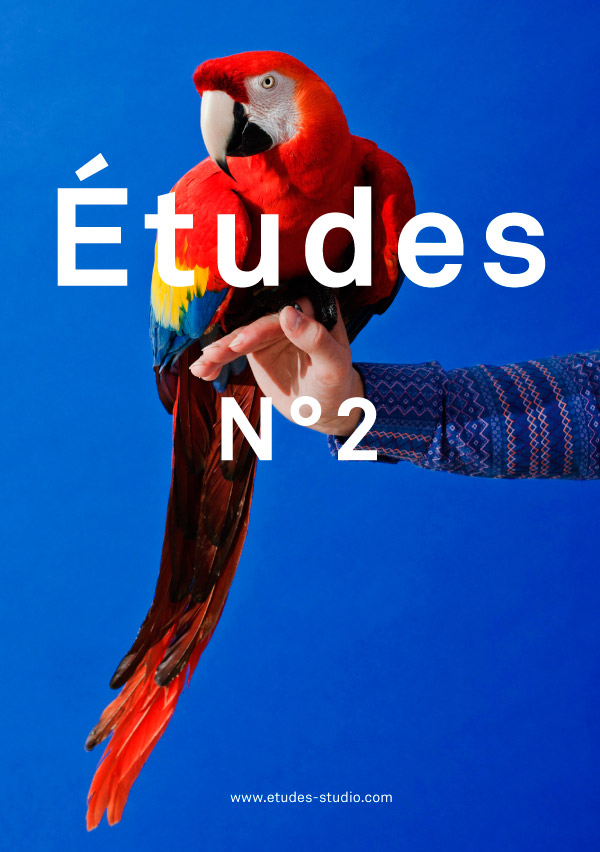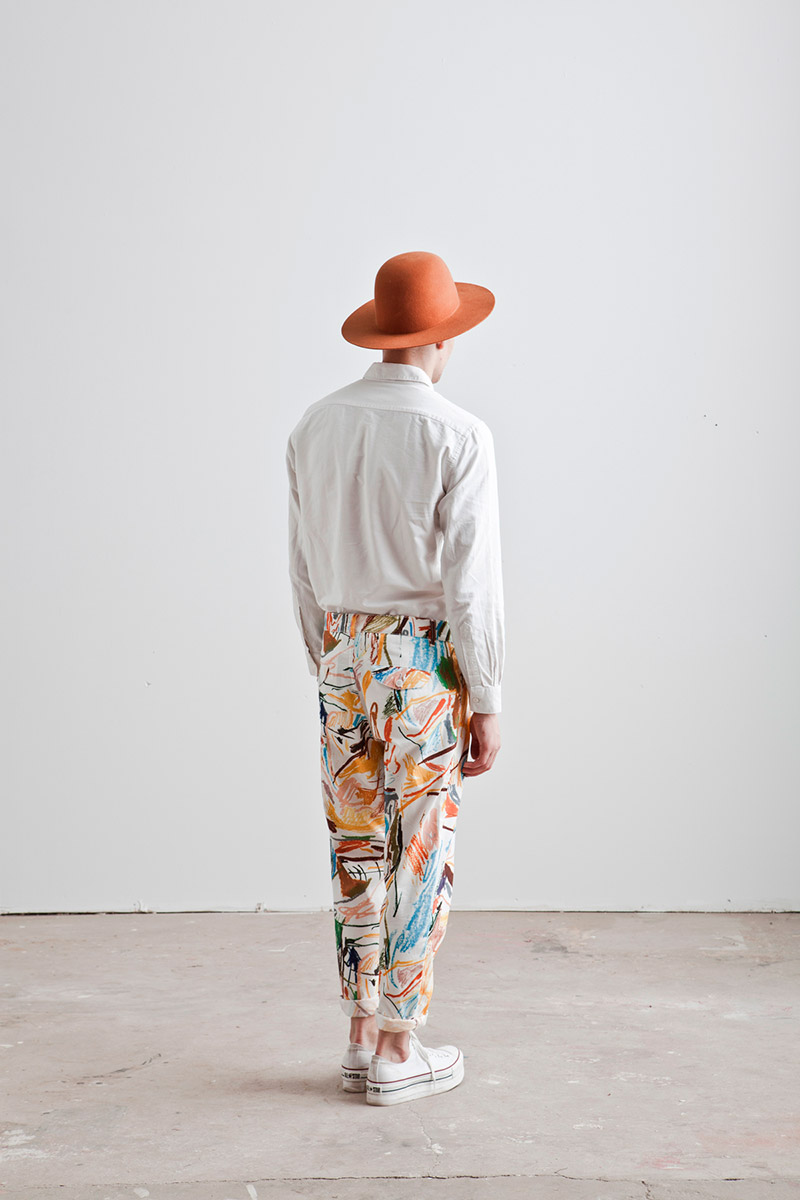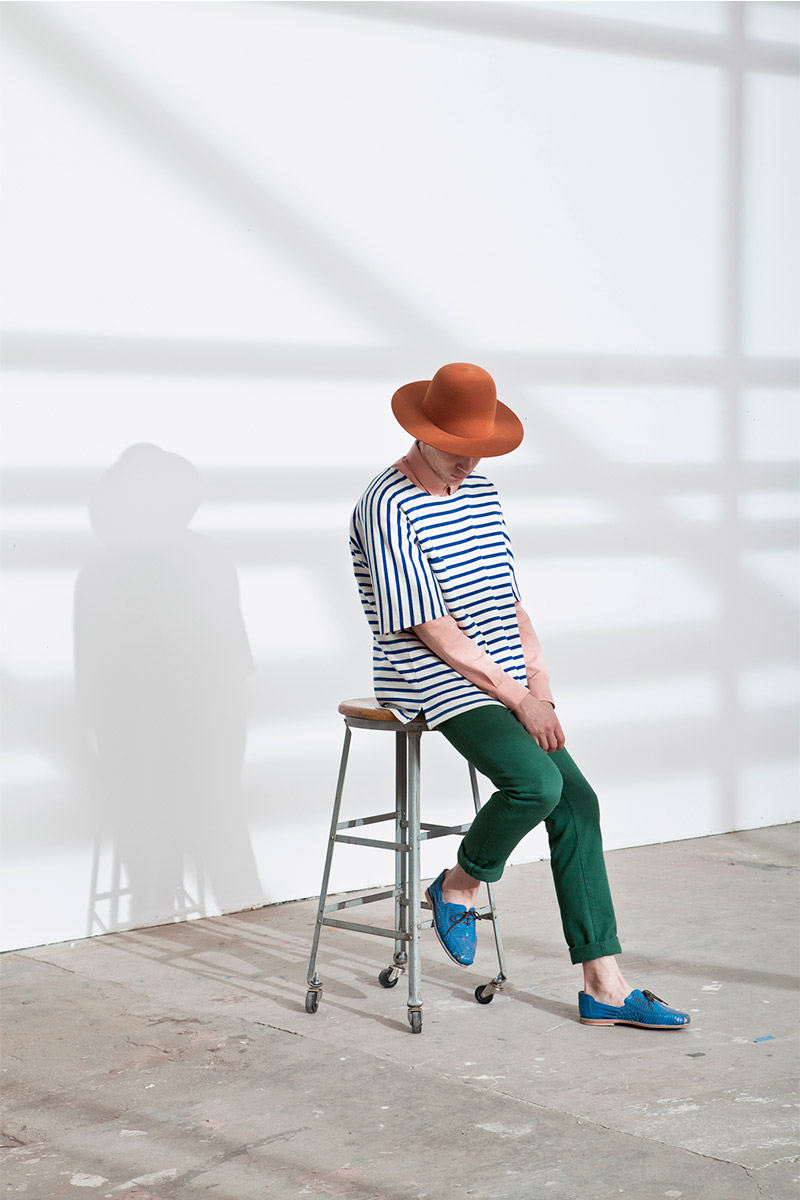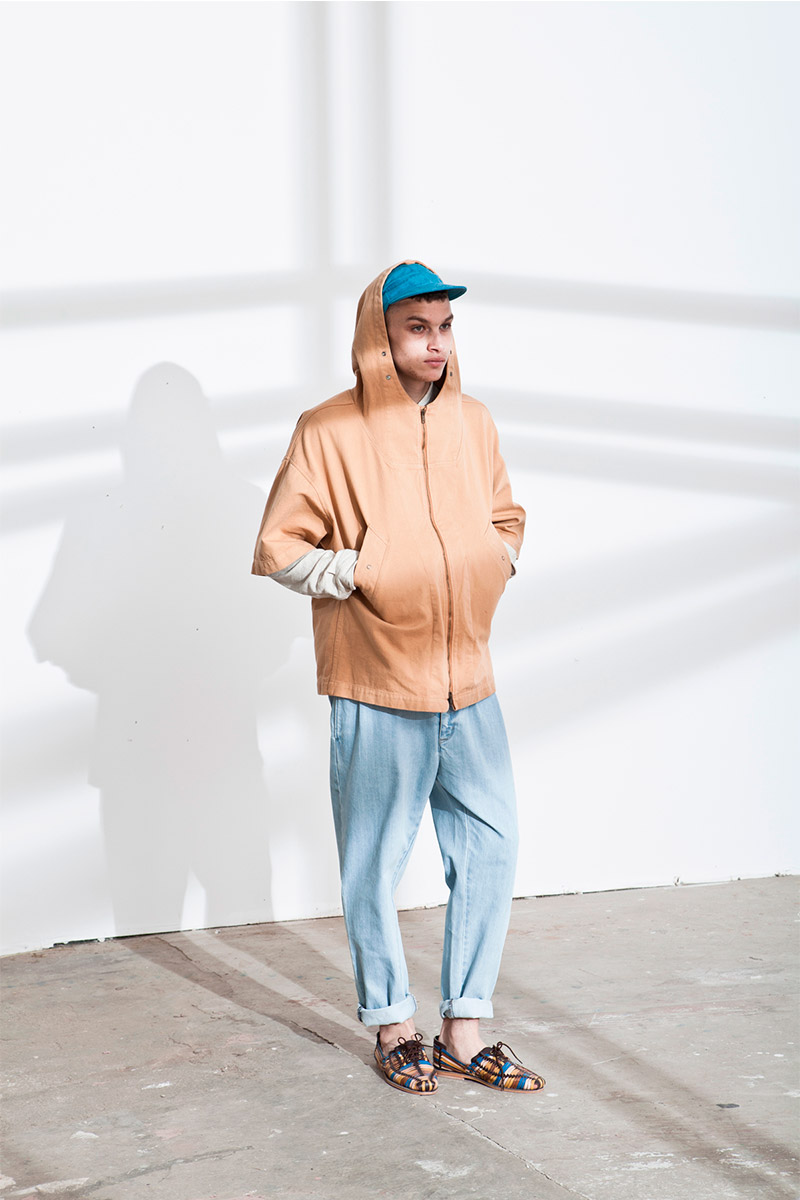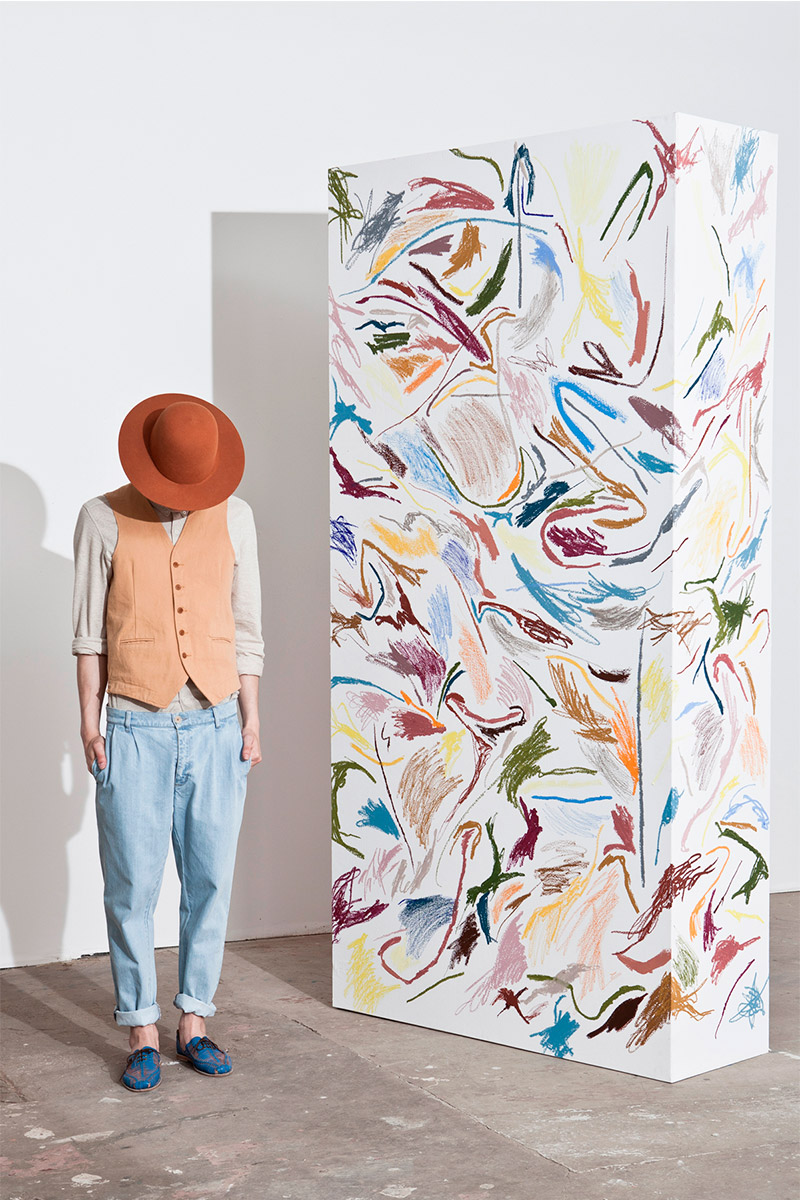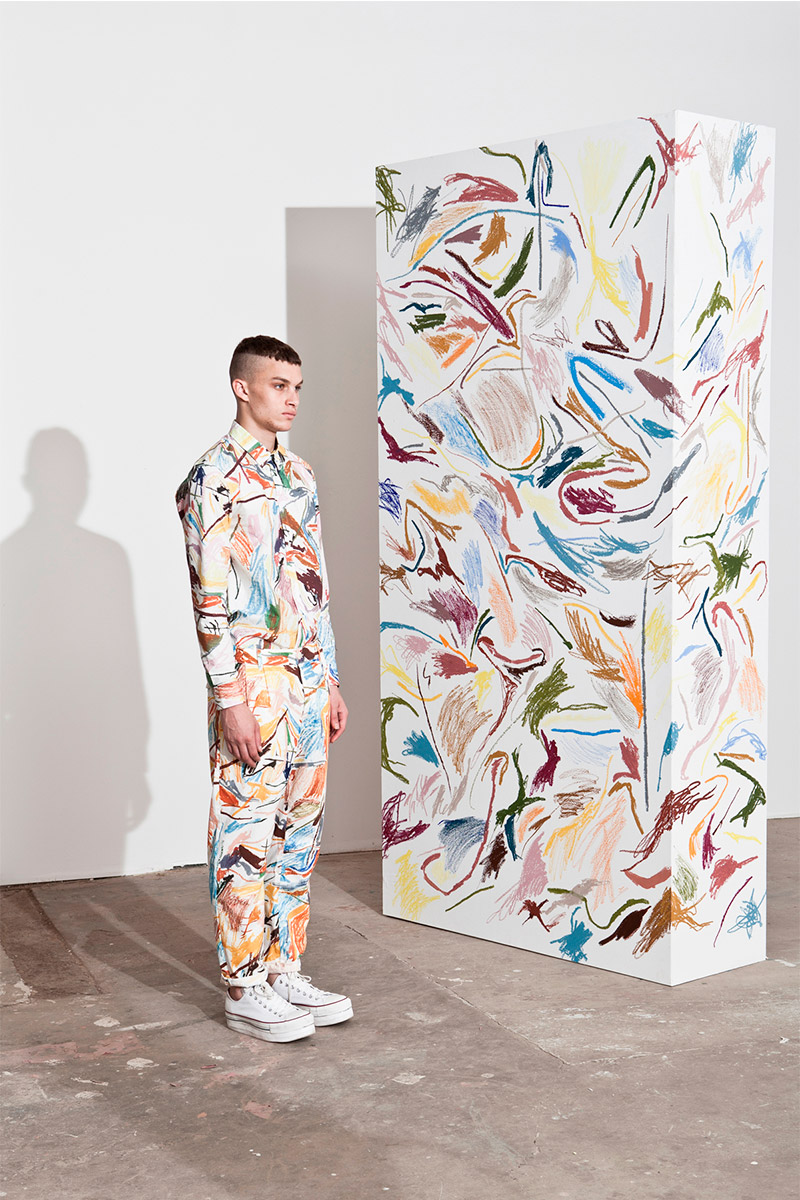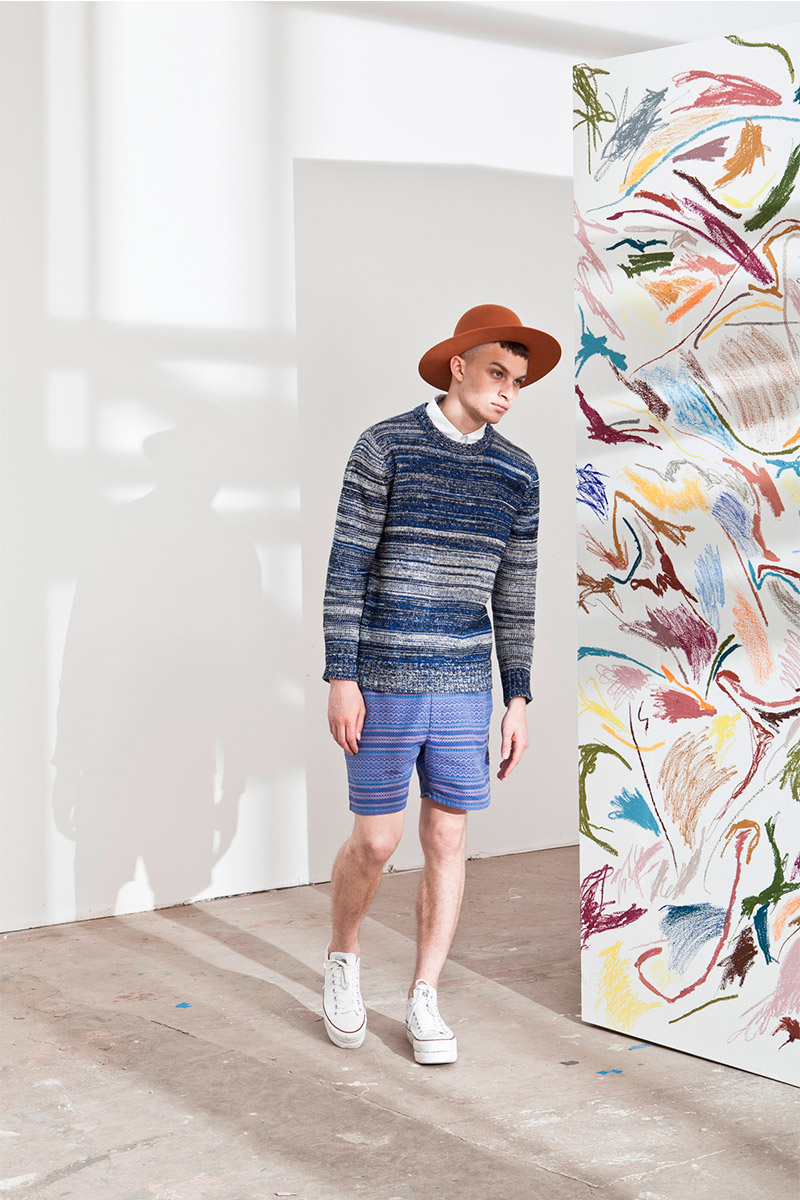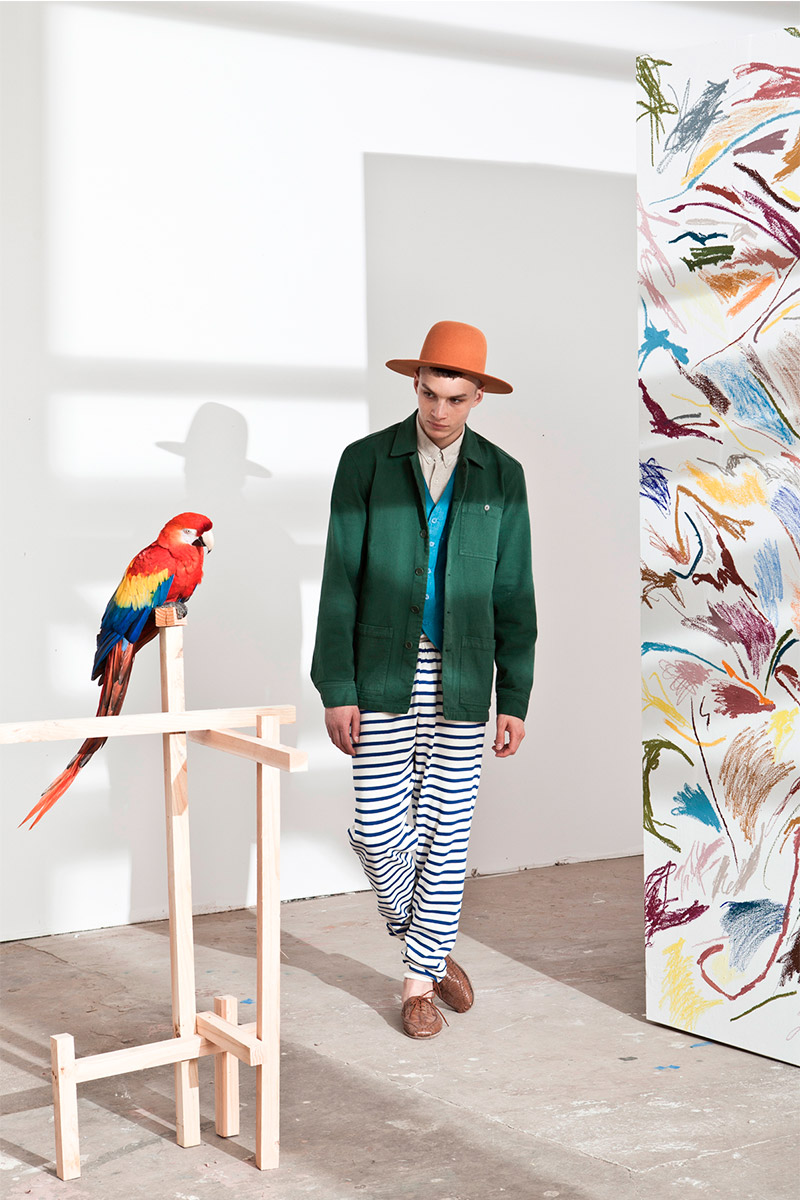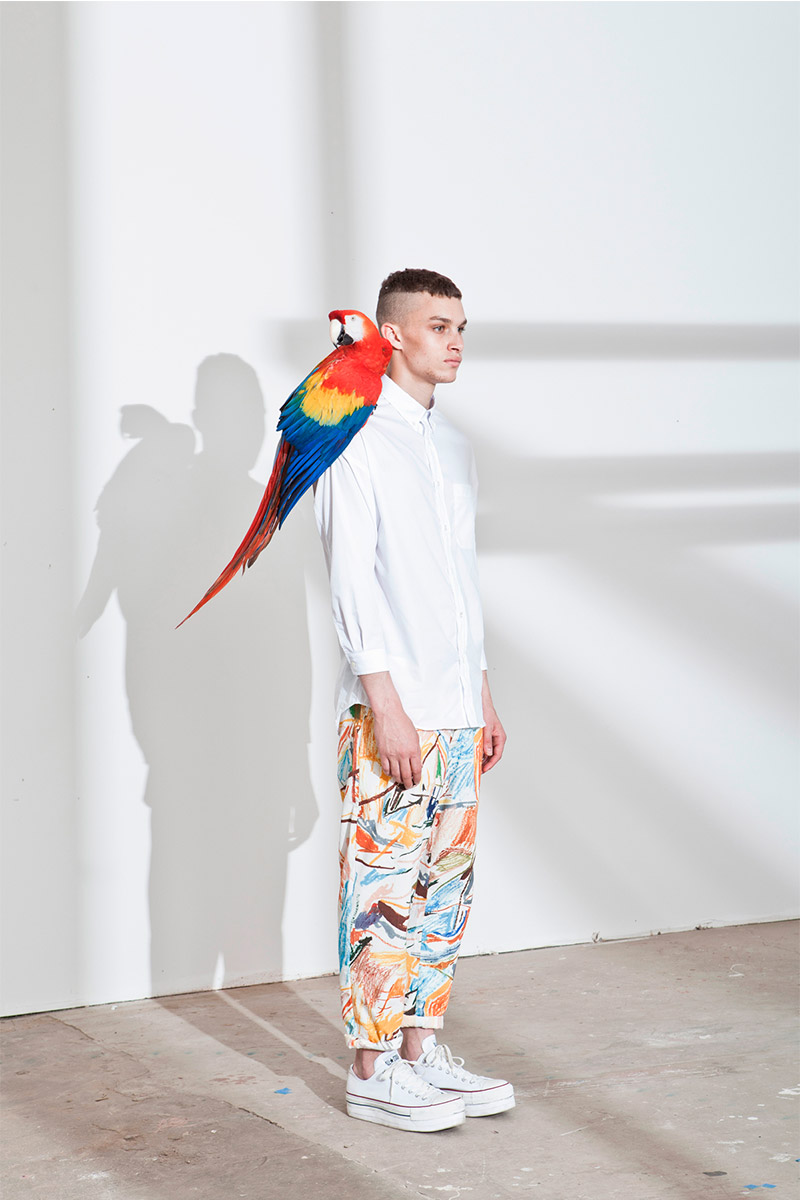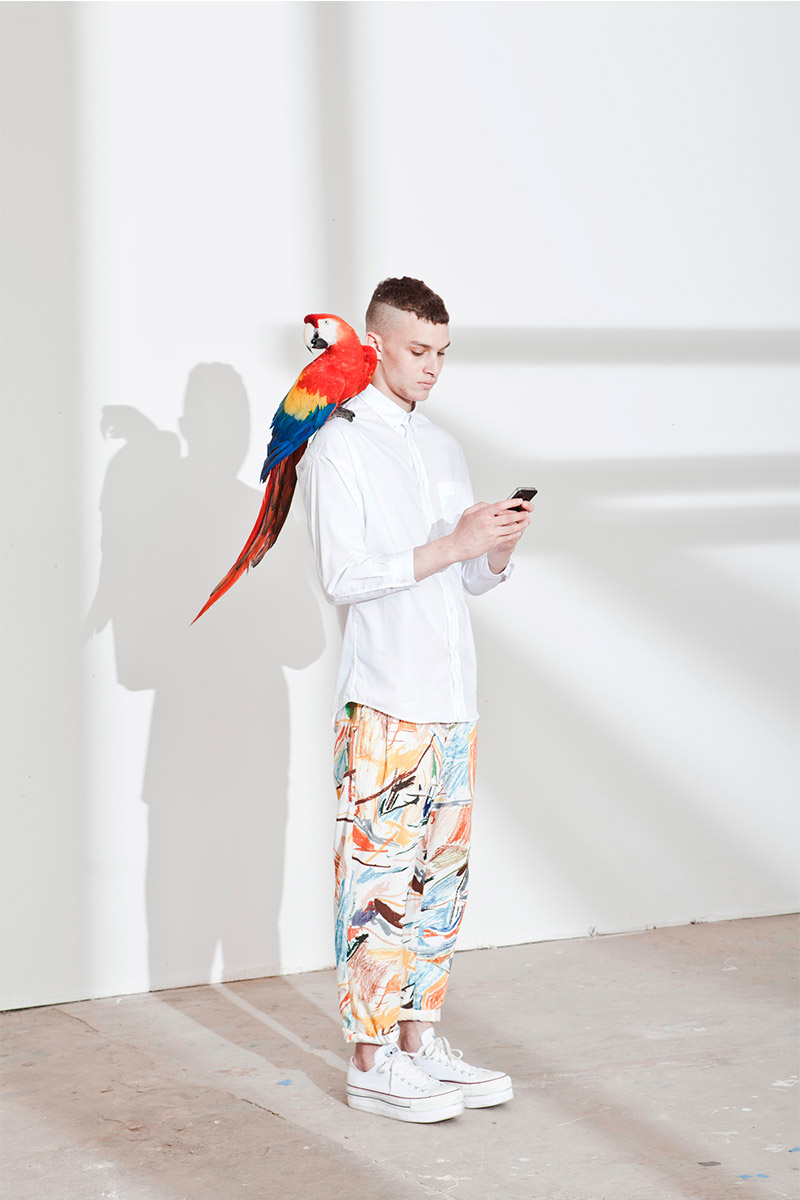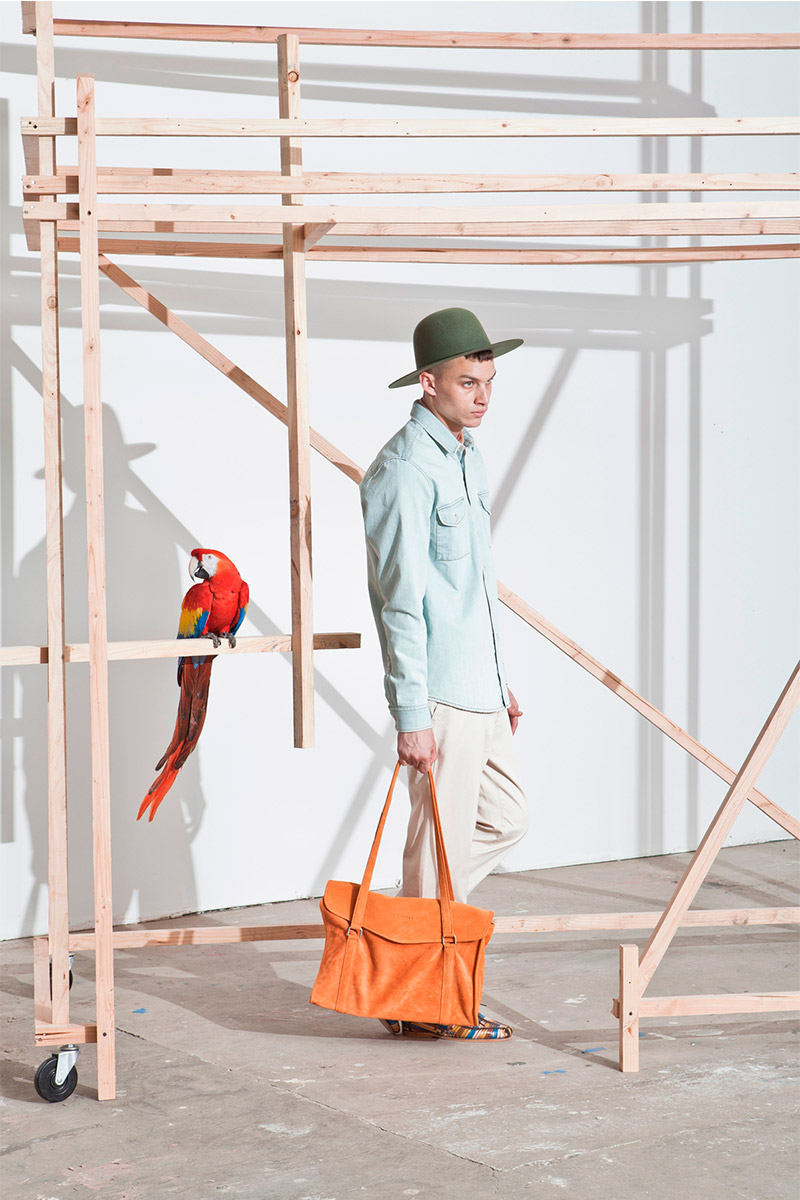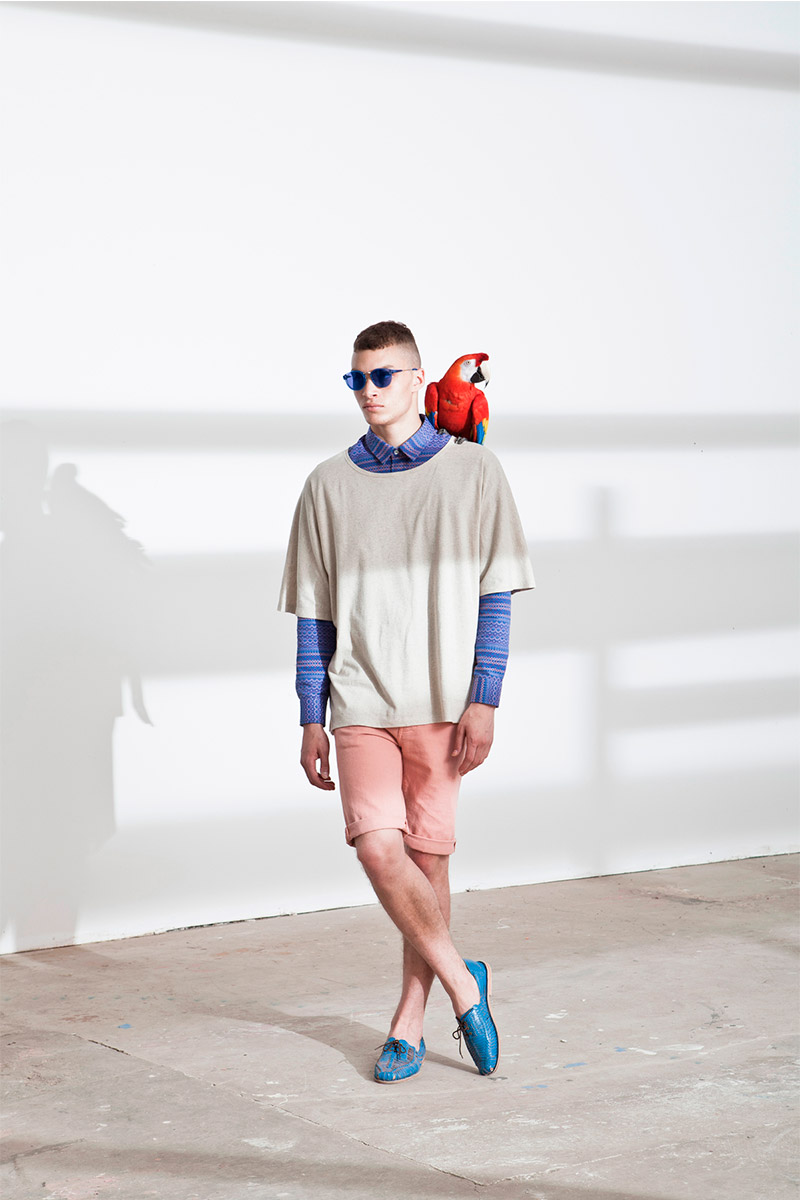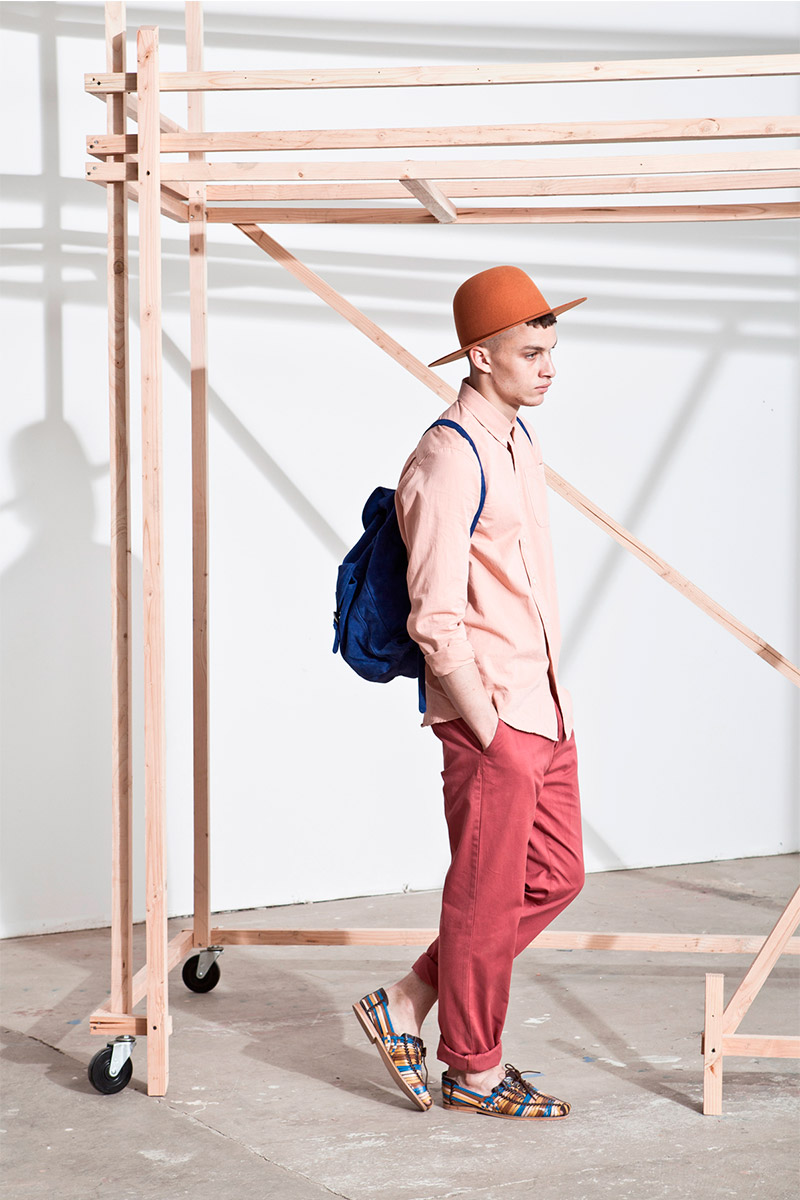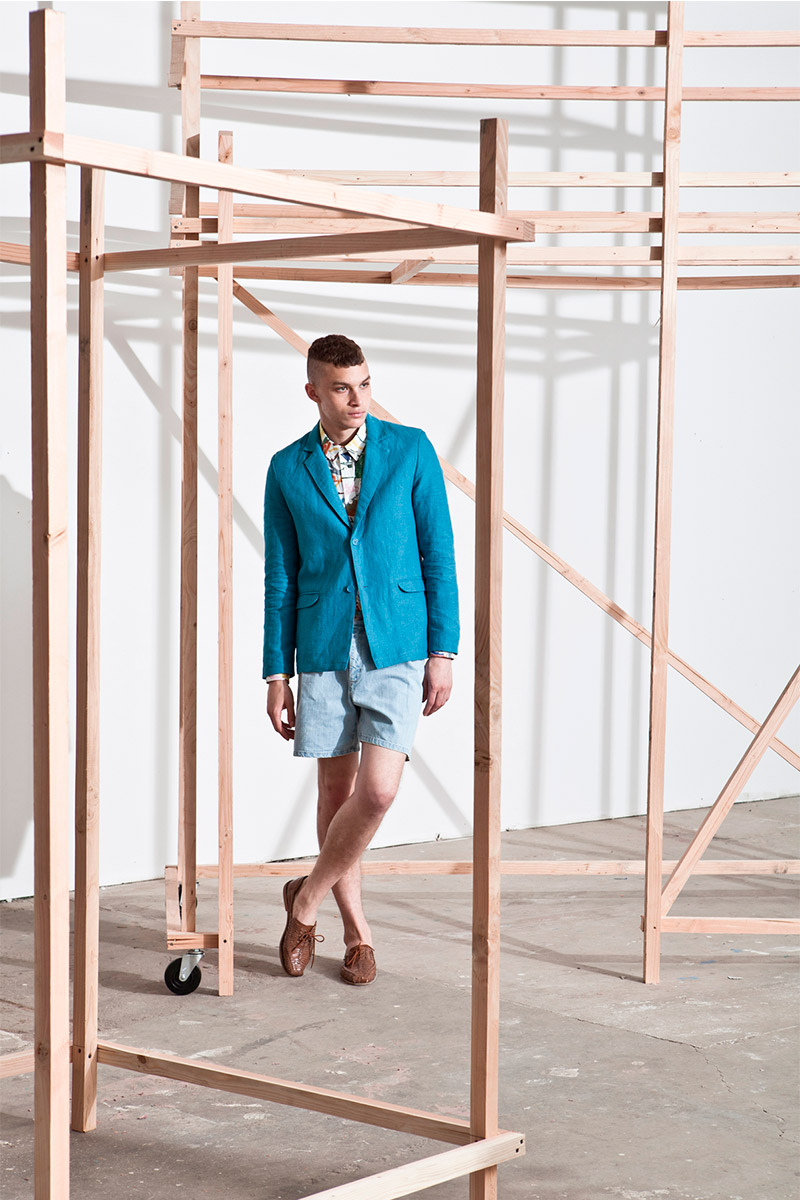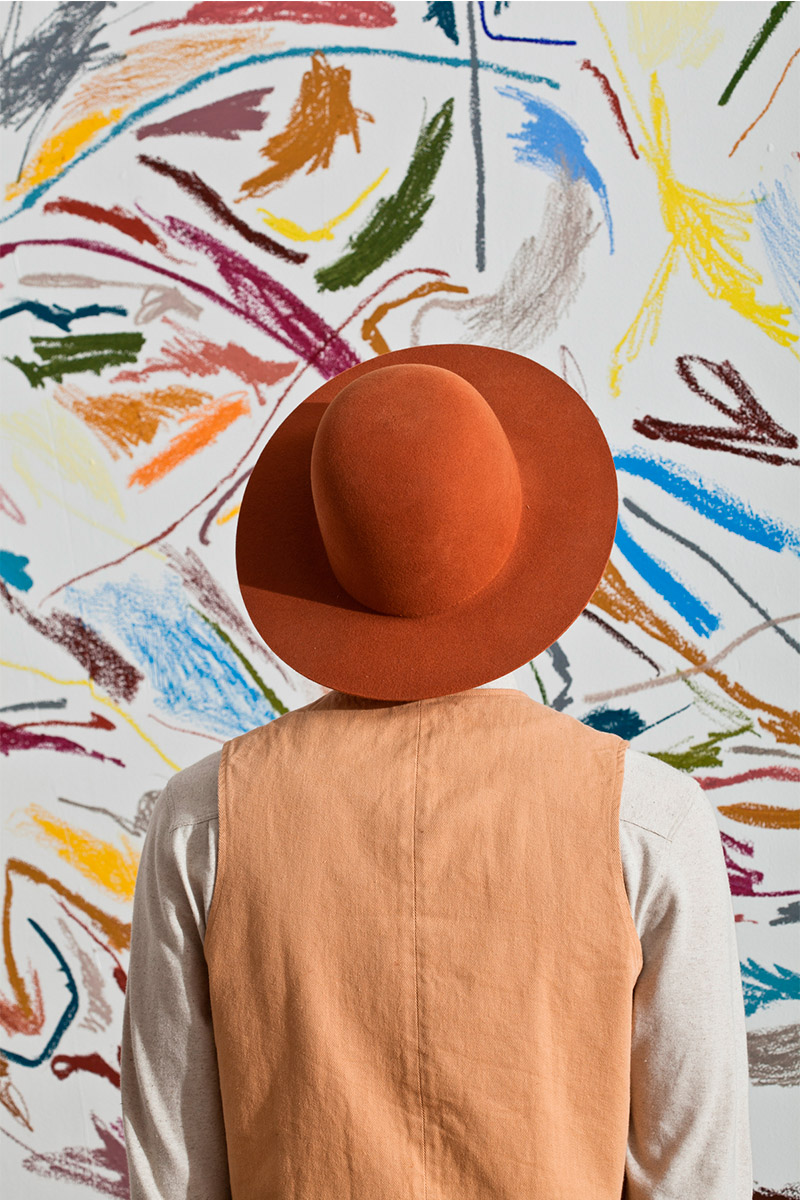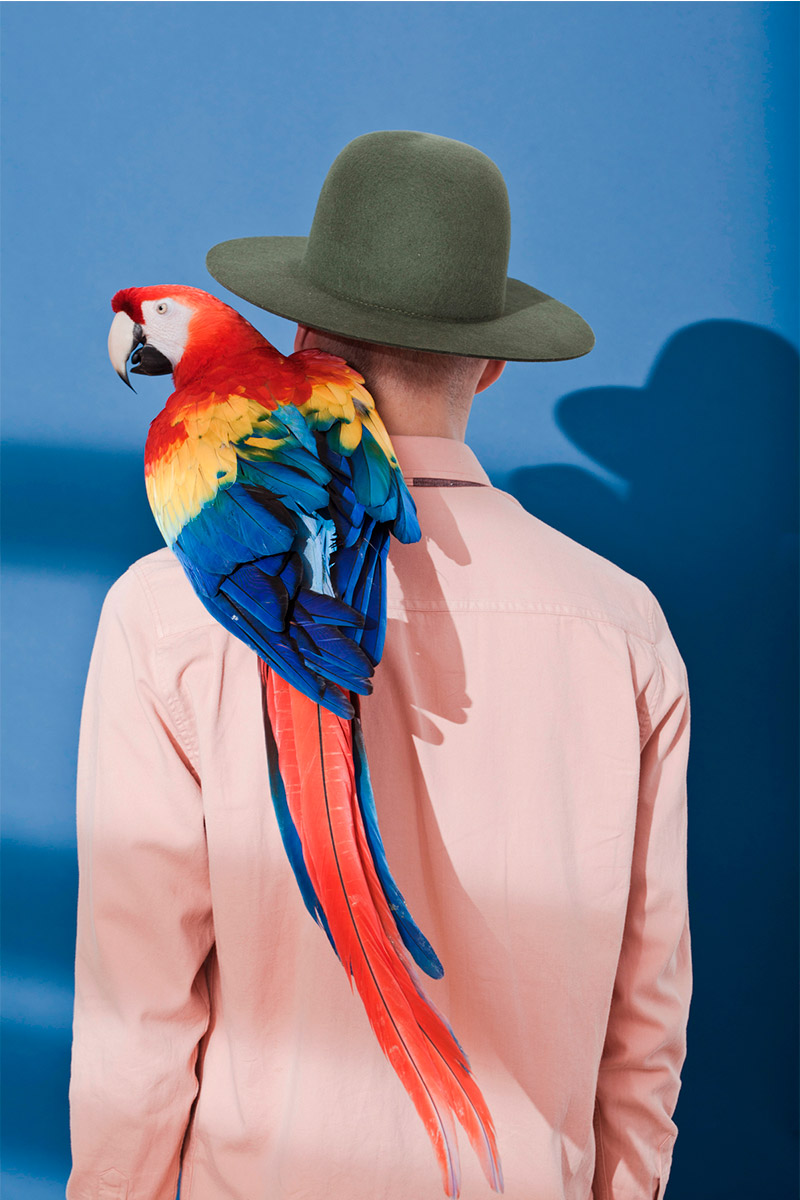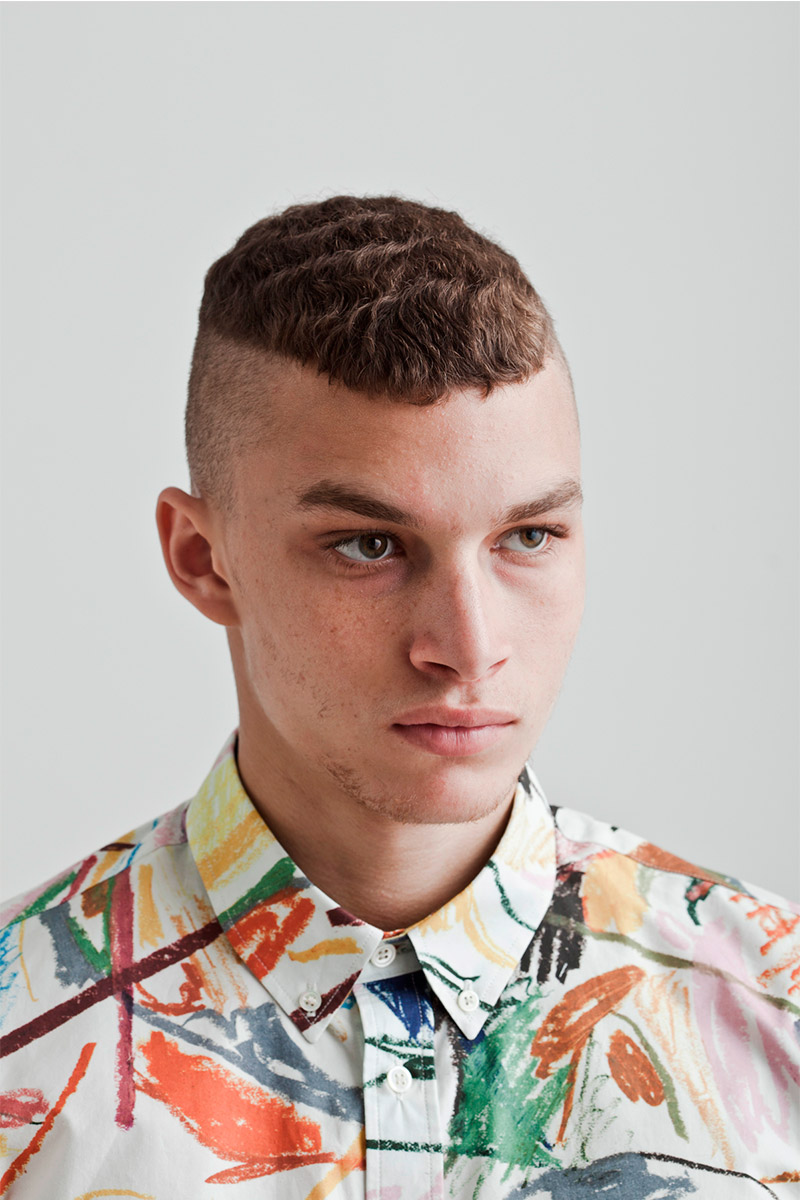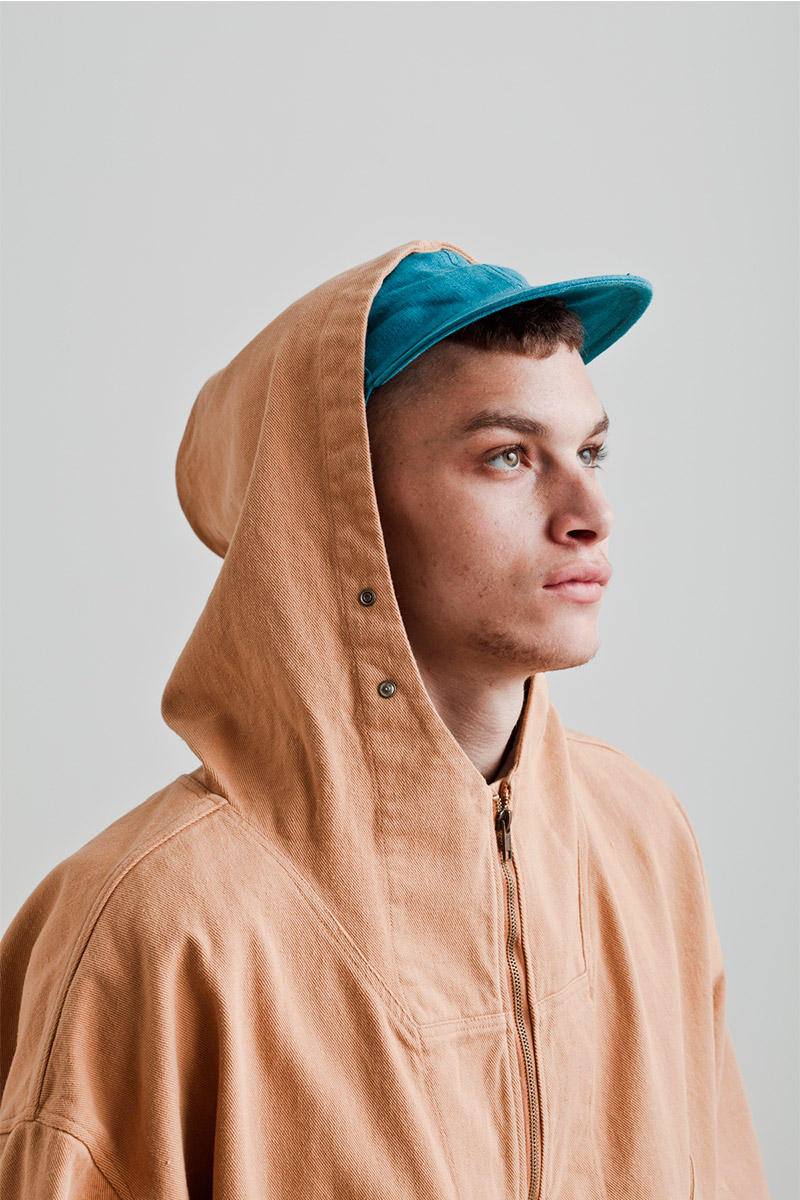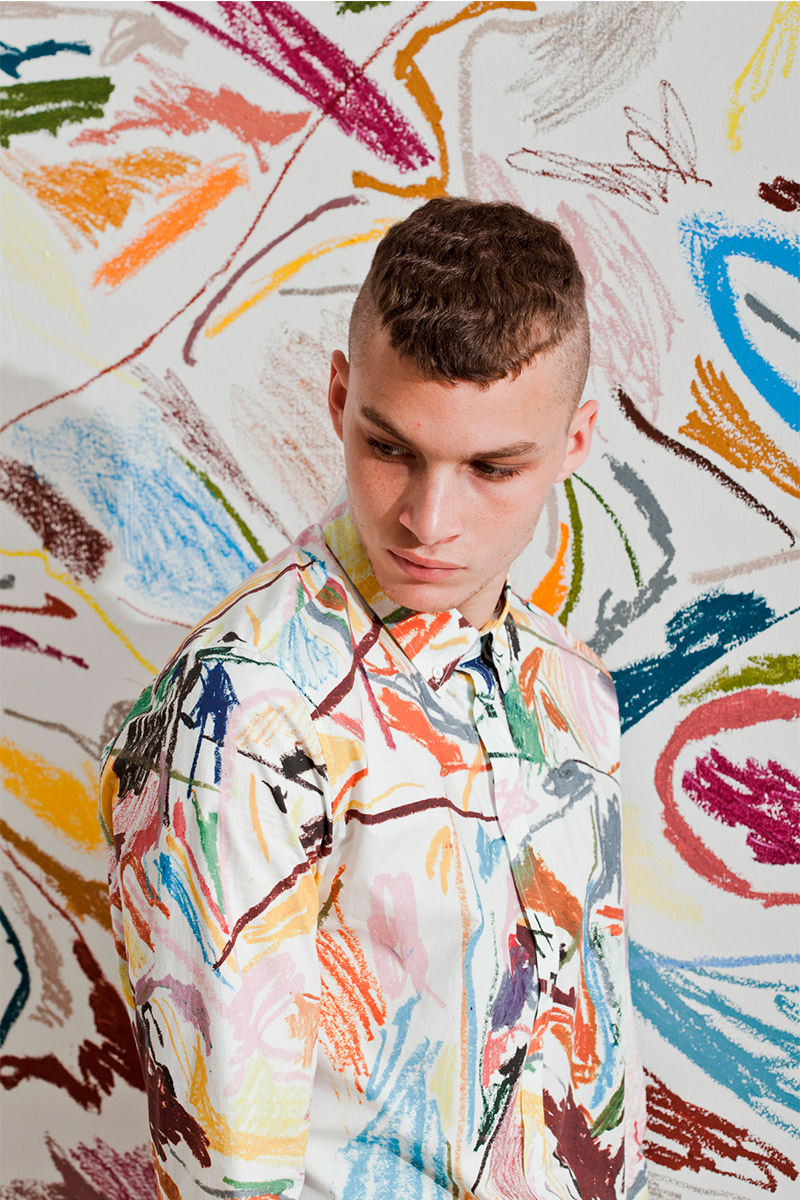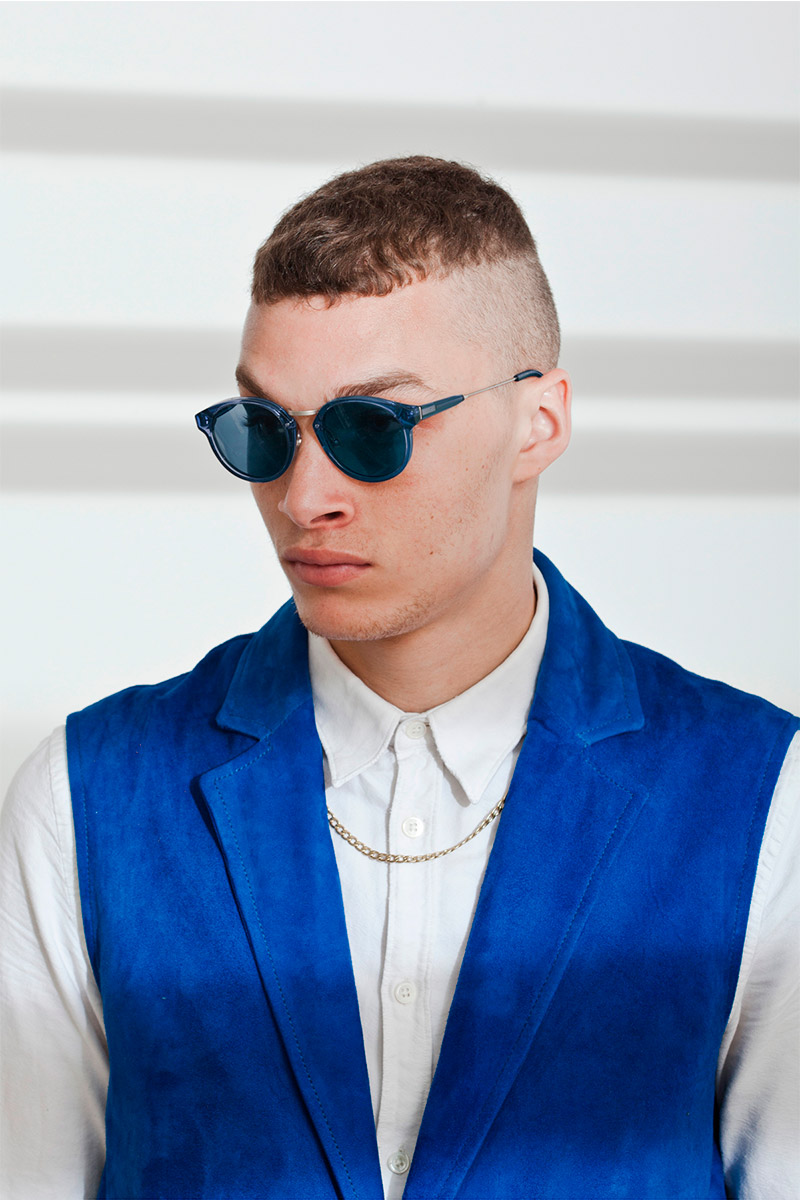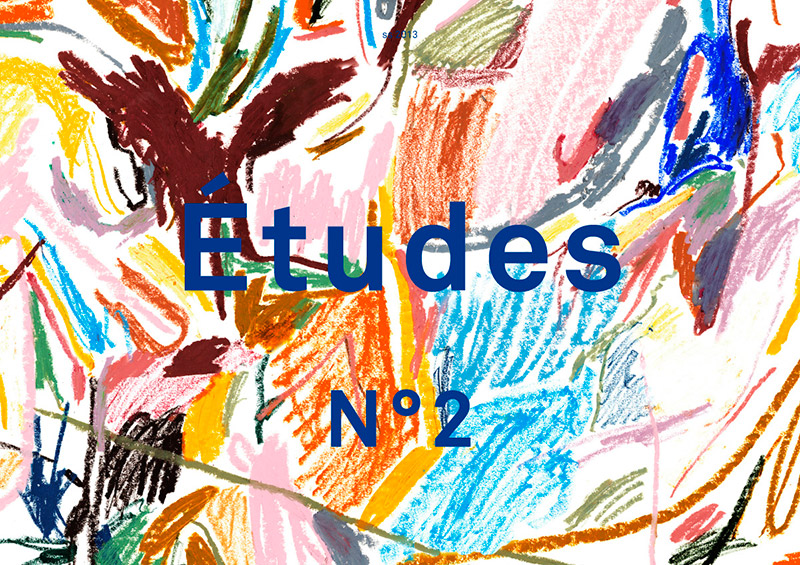 The Spring/Summer 2013 collection by Études gains confidence and insight as it explores new proportions through the work of silhouette and volume.  Standard seam lines are shifted, and garment cuts are amplified.  The body slowly disappears behind new shapes and draped fabric. The color range is soft as if it had faded over time, washed out with light. Worked in tonal shades, the colors create and preserve a chromatic harmony.  A seemingly pleasant landscape is revealed, disrupted by dabs of deep and powerful colors.
The background canvas of the collection operates through dissimilarities and resistances.  It is the place of expression where patterns duel with solid colors, where fullness deforms the void, and finally, where shadows soothe the light.
The images produced around this collection aspire to an undeniable tranquility: the spectrums of light endow a warm feeling of peace and quiet, and the background architecture creates a harmonious pattern of shadow lines. Every element of this tableau encourages a break in time.
We find ourselves nearby a tropical region, with its colors, its energy and its enchanting birdlife. The Scarlet Macaw interferes as man's alter ego: perched on our shoulder, it brings us back to reality.
The Canadian artist Robin Cameron and Etudes reflected together on the idea of color and pattern, which resulted in an improvised oil pastel print.
This canvas plays freely in the field of abstraction as it puts into motion naïve and raw shapes. It is a spontaneous work of art that evokes movement and cartography. Looking at it attentively, one can perceive an illustrative map of fragmented islands seen from the sky.
The pair of sunglasses conceived jointly with the Italian brand Super adds a colored filter to the collection.  The idea behind this new collaboration sits on the concept of monochromatic Blue. A hundred pairs have been hand made in Italy with Zeiss lenses.
Last but not least, the collection gains from its collaboration with artists such as Brea Souders, Estelle Hanania, Ana Kras and Jennilee Marigomen who share one common feature: that of being a woman. Each chosen image invites us to evaluate the importance of light in our everyday life.