In the world of
Duckie Brown
, only predictable is unpredictable. Consistency is not a priority in a Duckie Brown collection. The FW 2016 collection shows with just six looks, leaves people in stunned, wondered what could be the next move. Then for SS17 collection they decided just show 1 look to present all…
Fascinated by the idea of this One Look collection, here we invited the designers Steven Cox and Daniel Silver to tell us the story behind it and what is the perfect show looks like for Duckie Brown.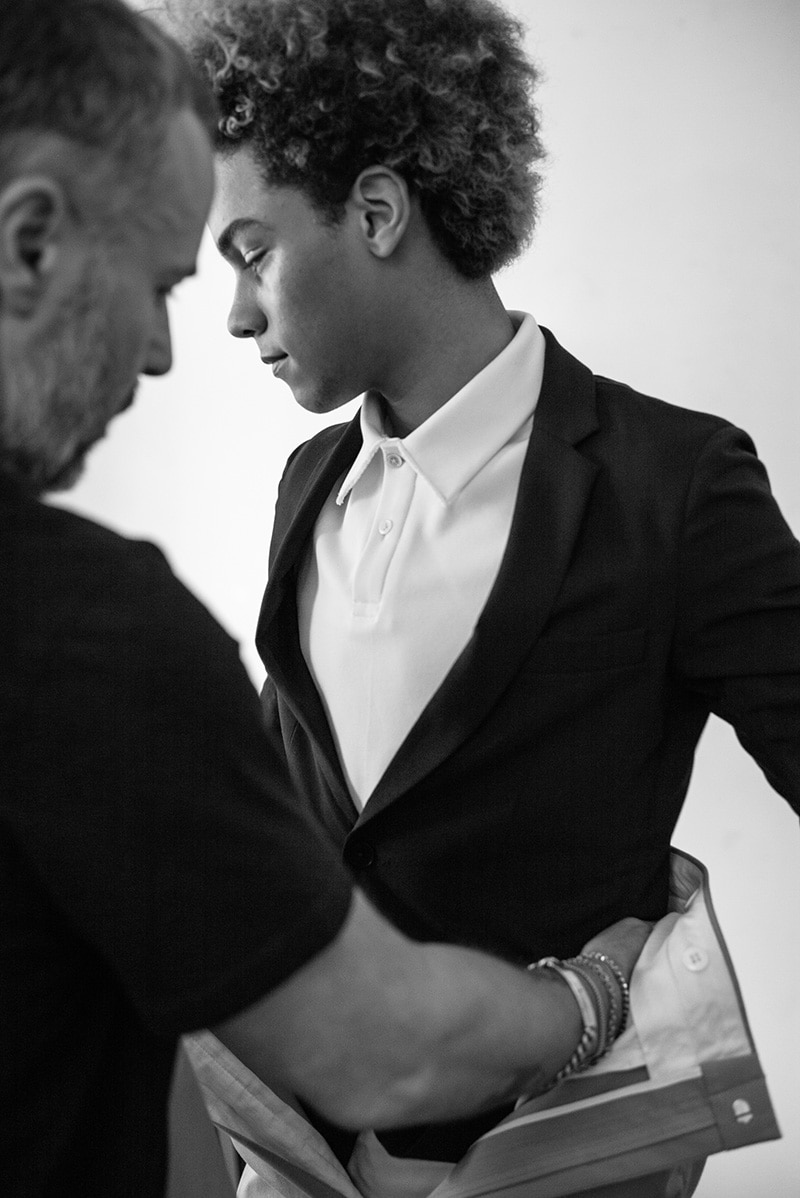 What's the significance of the collection titled "The Essential Duckie"?
This collection is a continuation of the last collection. Last season we showed 6 looks – and this season we wanted to see if we could do something very important with just 1 look so one look is really the essential look, and of course, Barbra had an self-entitled album entitled The Essential…
Why decided to just show one look this season? And the way of showing it?
We look around and we see everyone is struggling. It's not business as usual. There is no reset button. It will never be the way it was and what we mean is the world is changing and so is the world of fashion. We have to be responsive to what is happening and so we feel this is a moment for something a little more quiet, a little different, so we decided to do 1 look and create a poster that we can send to everyone in the mail using an actual stamp – very old school, and a film for instagram – very new school.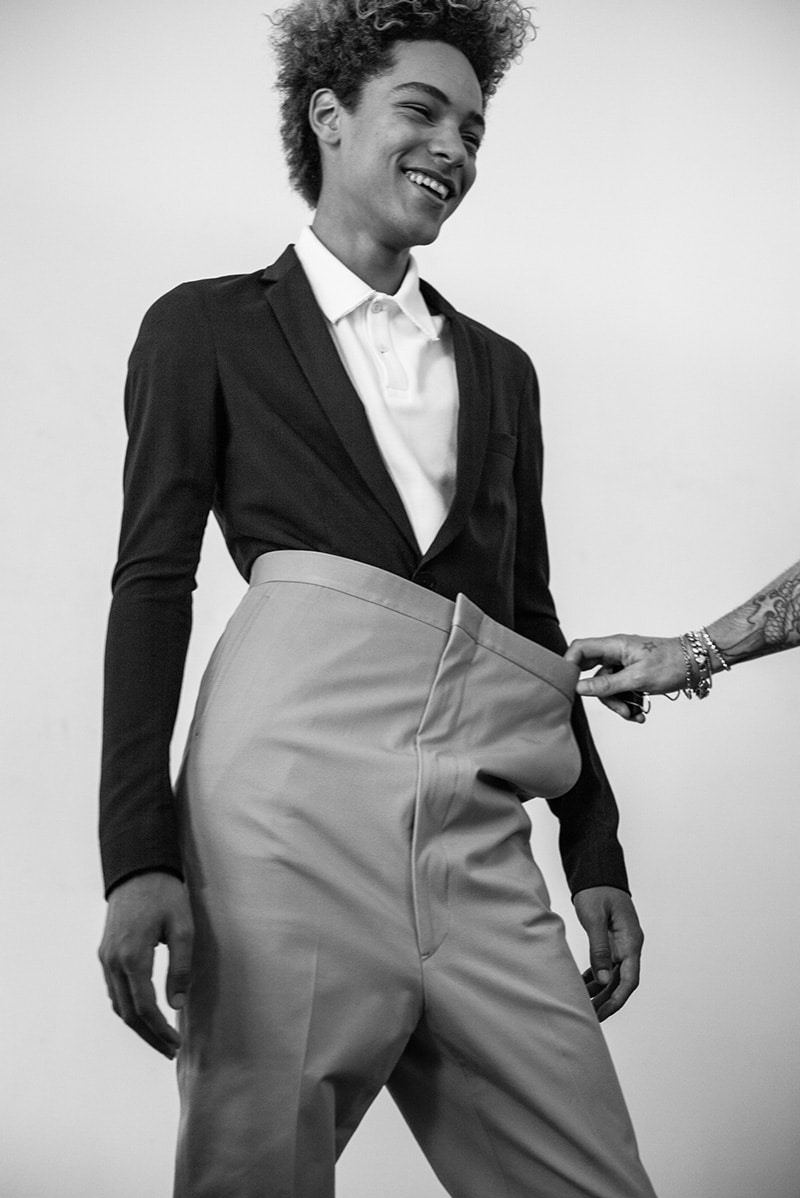 Tell us more about this one look…
Steven draws the entire collection as he would do, normally, for both show and sales, but this time there was 1 look that stood out amongst the rest and represented the entire collection. We have been doing oversize for an few seasons now and felt this was a moment to go in another direction. Having trained for the Brooklyn marathon and getting more into running, and wearing tighter clothes, Steven wanted something more athletic, very fitted. How tight can we go with something like a navy blazer? That's where we started. The white shirt became a super fitted white polo and the khaki trouser moved up 9 1/2 inches from the waist to change all proportions and fit on the most classic look one can get.
Beside this one look, how about the rest of the collection?
Of course, there is the rest of the collection, made up of new pieces and vintage Duckie. Everyone can place their individual order as they wish down here at our studio. We can mold to our customer.
Describe a perfect Duckie Brown customer.
A perfect Duckie Brown customer is a human being who wants to wear our clothing and gets joy from doing so. We have no preconceived idea of who that is or that should be. It can be everyone and anyone!!!
Can we expect Duckie Brown back to the runway anytime soon?
We love a show, always have, always will. We have produced 26 shows in the last 13 years and of course, we will show again, but just not now. This moment is about something else for us and that's good. Stay tuned for lots more surprises. If you want things to change you have to be willing to change first and we do and we are.
What would the perfect runway show look like for Duckie Brown?
The perfect runway show would be to fly editors and buyers one way to Rendezvous Bay in Anguilla and place a rum punch in their hands. Then let the show begin!!!!!