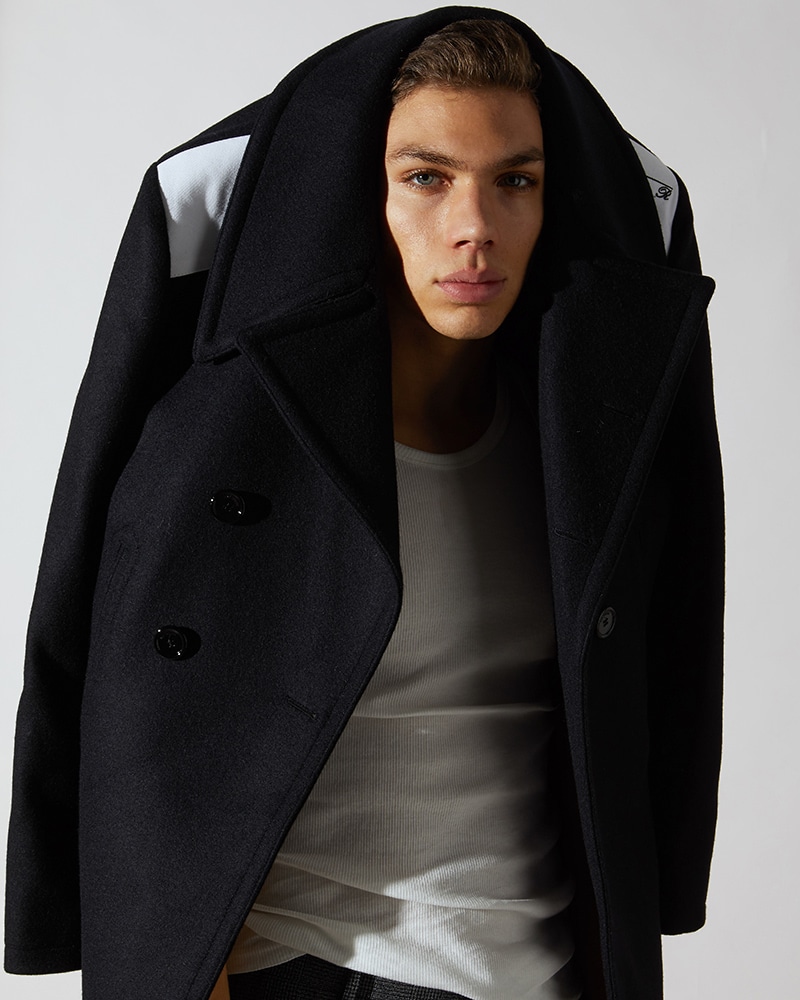 Taking things back to the very beginning – tell me how it all materialized for you.
Hello Fucking Young! My name is Elias Becker, and I am 20 years old from Germany but lived in Miami until I turned 18. I study art direction and acting in London. I am excited to keep working and studying because I have a firm a proclivity for filmmaking.
Three words that describe your best self are…
Love, compassion, and forgiveness.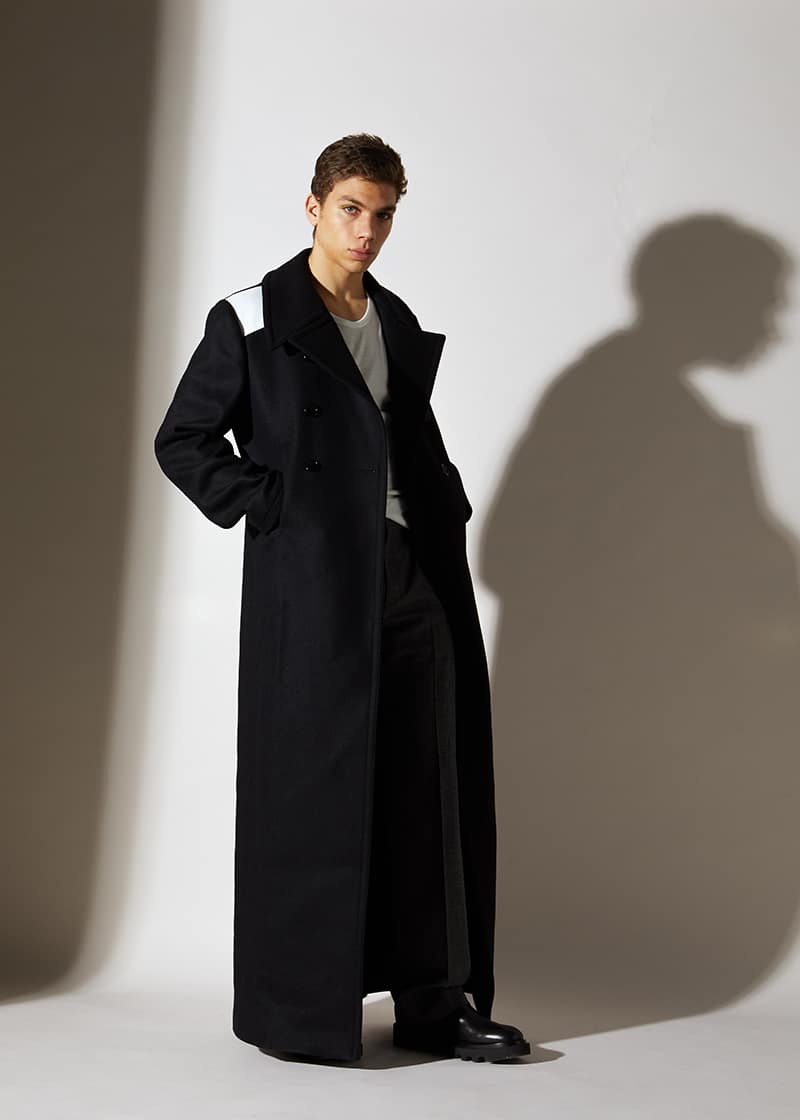 How were you discovered/scouted? And what were your first feelings when you happened to sign your first contract?
My manager, Shawn, scouted me on Instagram. He was the one who placed me on my very first runway and introduced me to my mother agent, Zineta, within the timeframe of a month. My feelings were blurred as it all happened so fast, but the move felt natural; it almost felt like they were missing pieces to the puzzle.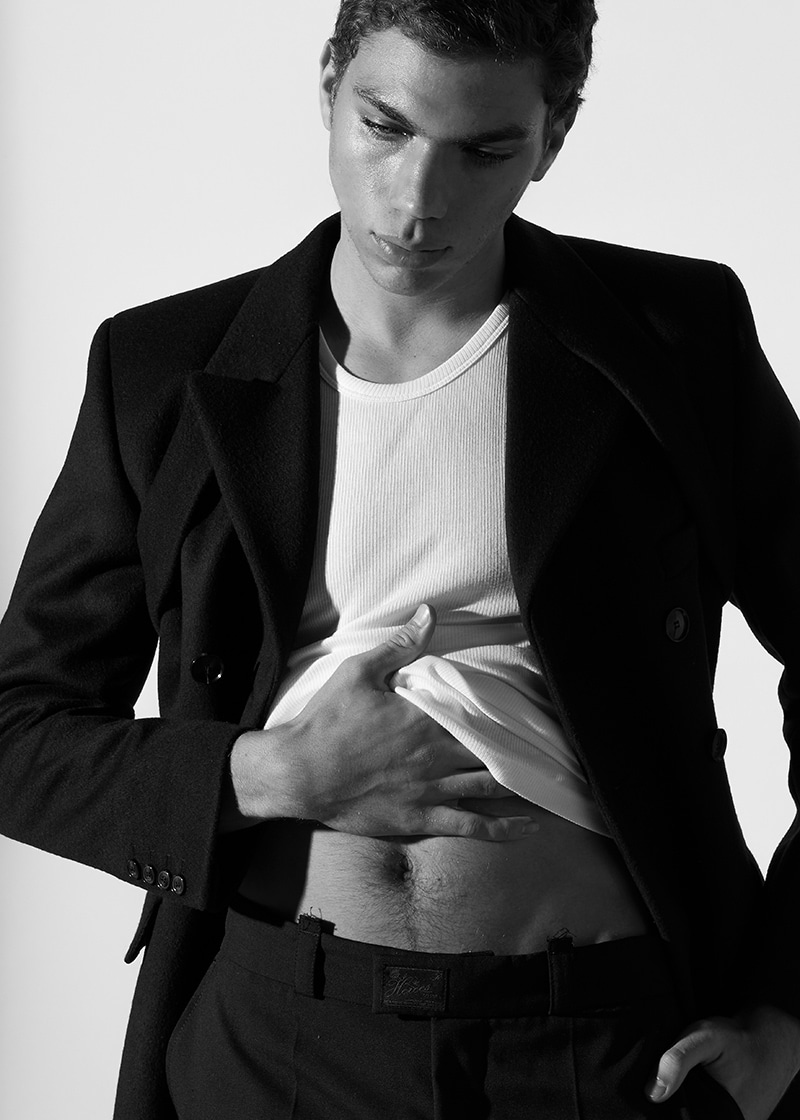 Who's been the dream client to work with?
Undoubtedly, Burberry. Every time I land at Heathrow, there is a Burberry billboard at baggage claims. From a young age to now every time I look up, I feel nostalgic and inspired.
Favorite experience so far?
Art Basel Miami is a great experience. My mum hosts a party at home and it's a beautiful mix of interdisciplinary guests: artists, musicians, old and new friends, athletes. Everyone plays up an instrument whether it's a guitar or using their hands to create a beat and we all share this experience together. Unplanned moments are the best and I find myself experiencing them during Basel events shared with my mother. It had been a great learning experience. The ins and outs of the business and how keeping your mind and spirit healthy are at the core to getting things done.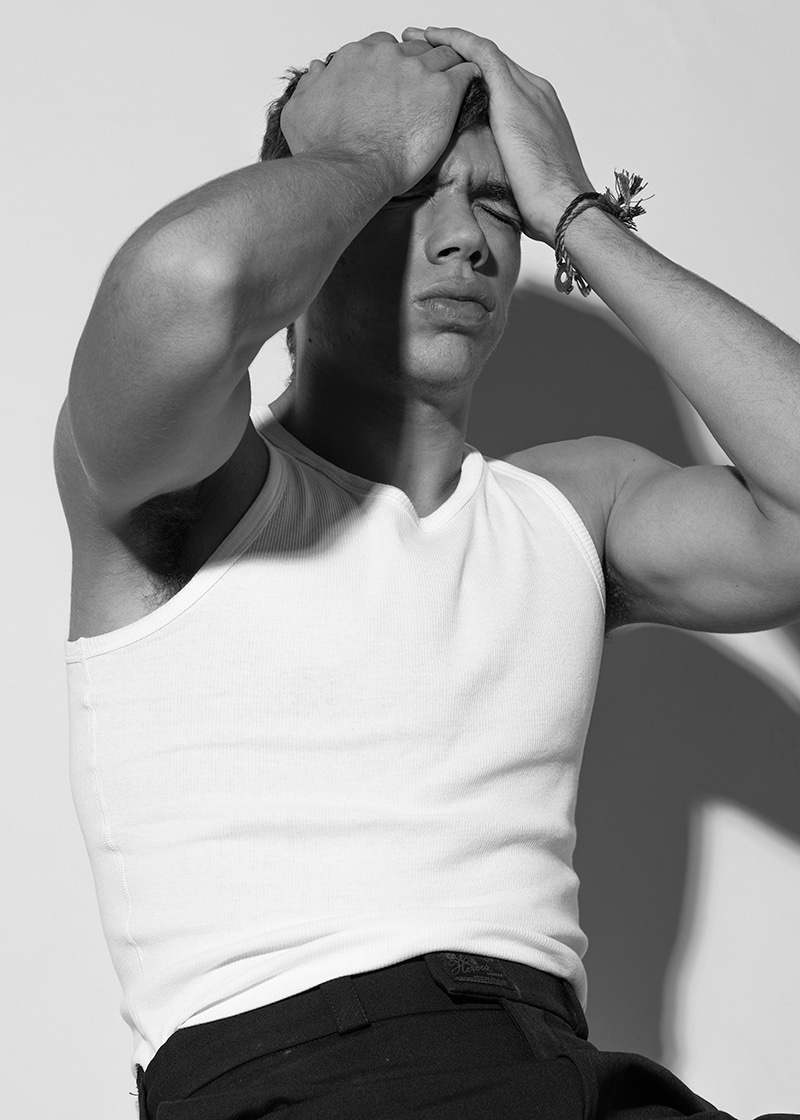 Could you give us a fun anecdote about yourself?
Since I was a little boy, I have always loved having reptiles or amphibians as pets. From rare species of salamanders to Giant African tortoises. My first giant tortoise was named Fred: he was a great guy and a warrior, he handled three hurricanes and numerous tropical storms like butter. He had a wife named Freda and yeah, she was a bit of a free spirit. After the second hurricane, the gate was left open for cleaning purposes. She wandered out of it into the wild never to be found again. We asked our neighbors if they might have seen a tortoise on the street, but we didn't receive any confirmation. During that time Freda was gone and I went to the Galapagos Islands, where they had even bigger species of tortoises, we found a tortoise sanctuary holding Lonely George, which was the last of his species in the world. The care-givers tried to arouse him with new species of tortoises however he refused any prospect they offered. I did not want that to happen to Fred so when I got back to Miami another female was introduced, she was called Wilma, she had a blast with Fred. They had many eggs that were incubated by my mum and I. Fred passed away right before his children were born. We wanted to give these children a father, so Tim was introduced. He was a greedy "stepdad." He didn't share his food with his tribe and all he cared about was himself. I think he wanted children which would happen eventually with Wilma. They were incubated as well. We have now 20-25 baby tortoises that are alive and well growing up to be proud children. The funny part is that we keep finding baby tortoise in the back yard randomly. They were born in the wild, without artificial incubation. They survived on their own which is pretty beautiful.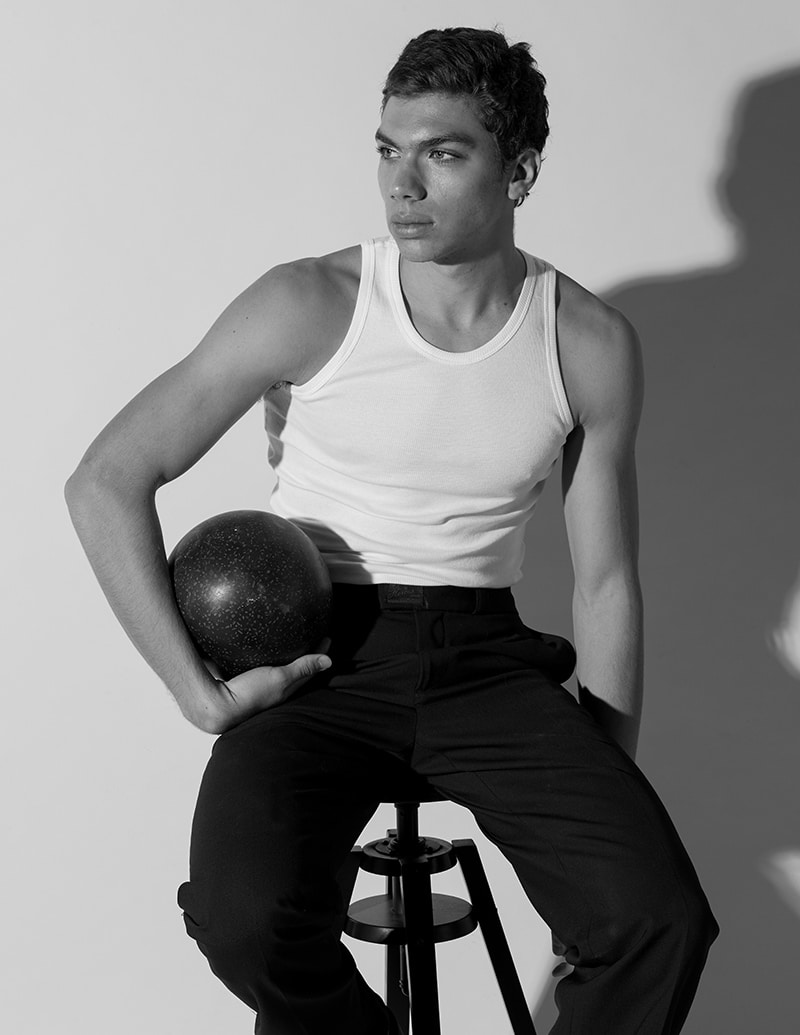 Essentials to bring along your travels for a last-minute job are…
I don't go anywhere without my wired headphones. I prefer wired because the waves from Bluetooth are harmful to the system. Other essentials are sunglasses, lavender oil, and a book from my reading list.
How do you react to trolling and online criticism?
I ignore it. The more trolling I see the more help is needed to make sure these people love themselves.
What are your thoughts in regard to the whole Instagram thing?
Instagram is cool. I think if it's used properly, it can be such a cool memory chamber and archive to see how you have evolved as a person and if you want to go back to see some memories there is always nostalgia around corner. It expresses different personalities and connects people who are working on the same thing.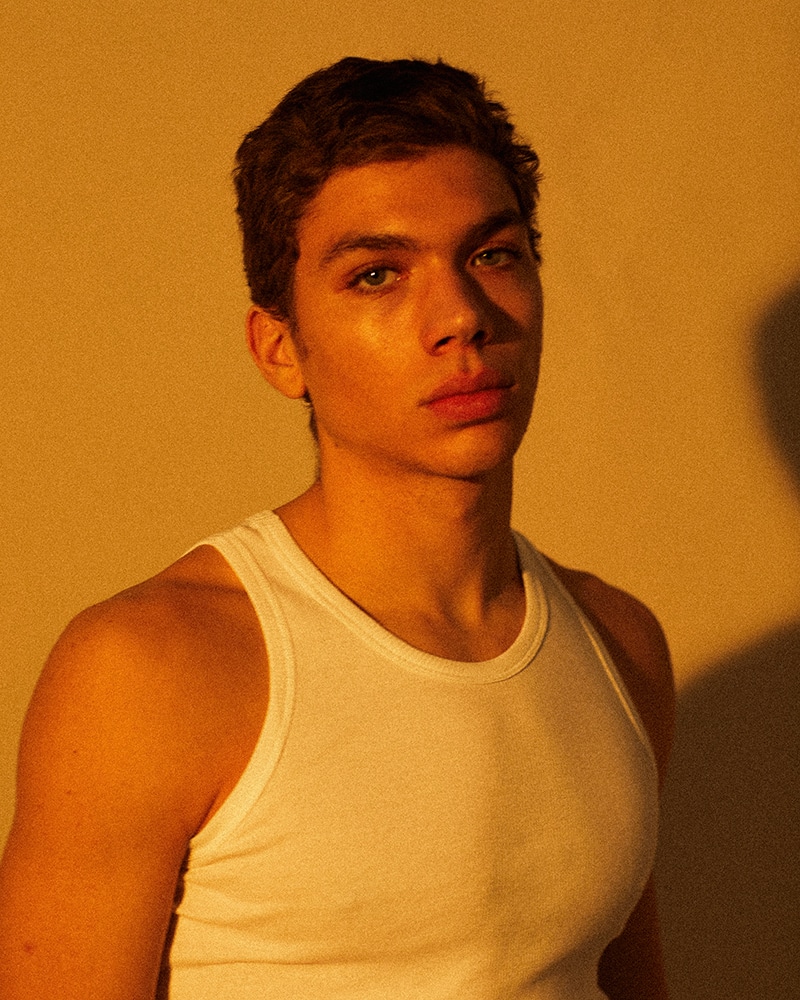 How do you feel about talking us through how you perceive your identity? Do you feel you're almost required to put on a whole different facet when interacting to your e-users online?
Never. I'm always myself and if people don't understand you, then perhaps move on as they're not right, simple as that. I don't change who I am for someone: I view that as unhealthy for yourself.
How has the digital world impacted your being?
The digital world has made everything that's on public record more accessible which I'm fine with. However, it can taint first introductions, especially if someone manifests the wrong interpretation of you.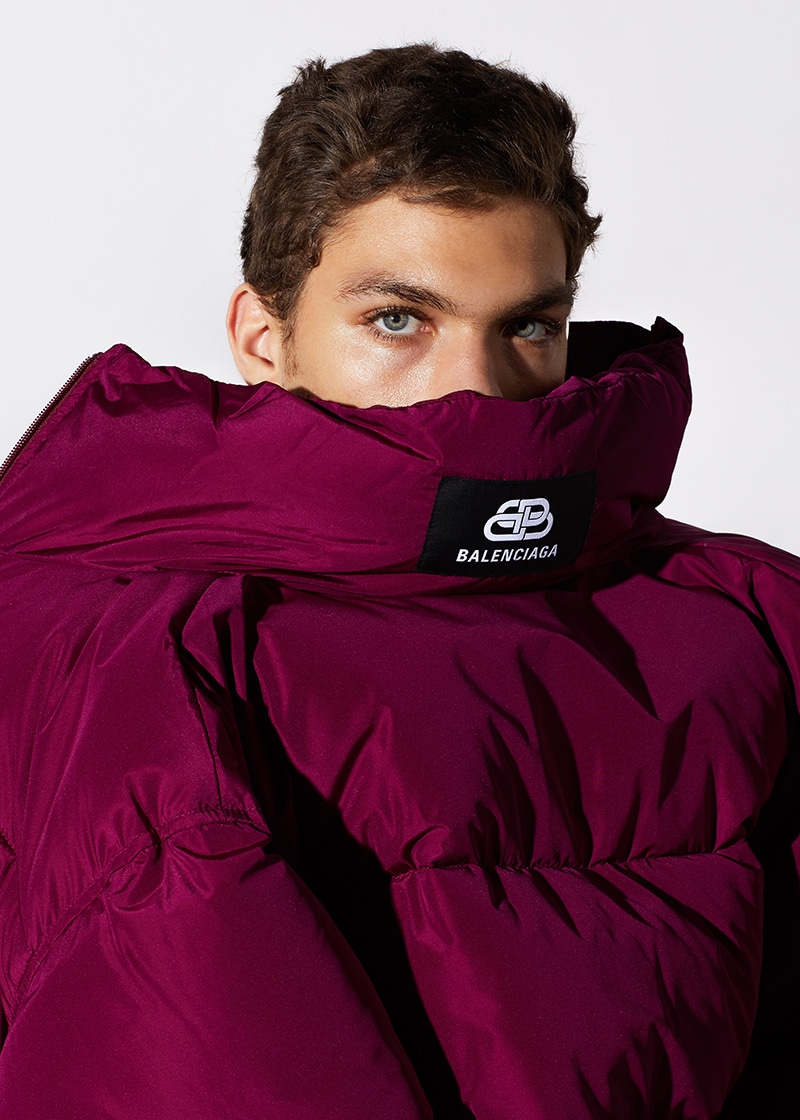 Do you feel empowered through your social media channels? If so/not, how come?
I guess so! On the digital side of things, there are so many people to show my point of view. Empowering in the aspect of people talking you "more seriously "on social media which is weird if too much attention is put on to it.
I imagine that due to your kind of occupation, you tend to travel a lot. What's your favorite city and why?
The favorite city has to be New York. I'm always very productive in the city, and I believe that is because there's a vibe there that makes me feel very at ease and comfortable. I aspire to be based there for my work and future career.
Any advice to give the young wave of aspiring models, wanting to venture into such field?
Show your true self at all times and follow your instincts.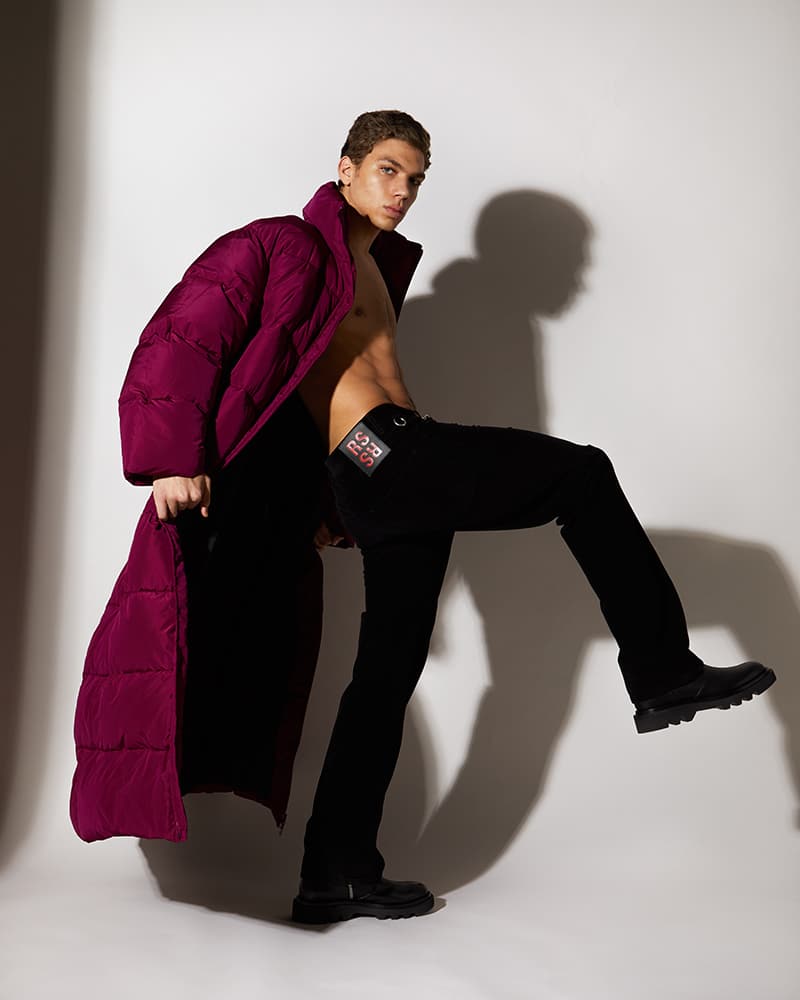 Photography: Joseph Clarkson @josephjclarkson
Styling: Desi Lazarova @desilazarova
Talent: Elias Becker @e.current at Select Model Management @selectmodellondon
Brands: Balenciaga, Raf Simons, Givenchy, GmbH, Hemen Biarritz