Finally, the long-awaited designs from this year's ground-breaking edition of Eastpak Artist Studio have been revealed! 12 unique bags, each the product of the creativity and artistic vision of some of the biggest names in fashion. 12 blank Padded Pak'r® backpacks transformed into 12 original works of art via the most diverse routes imaginable.
All proceeds from the 12 original creations will go towards the charity organization, Designers Against AIDS. Sales start on World AIDS Day, December 1st 2016 on artiststudio.eastpak.com at 12:00 pm CET. The unique pieces will be sold for 500€ each.
KENZO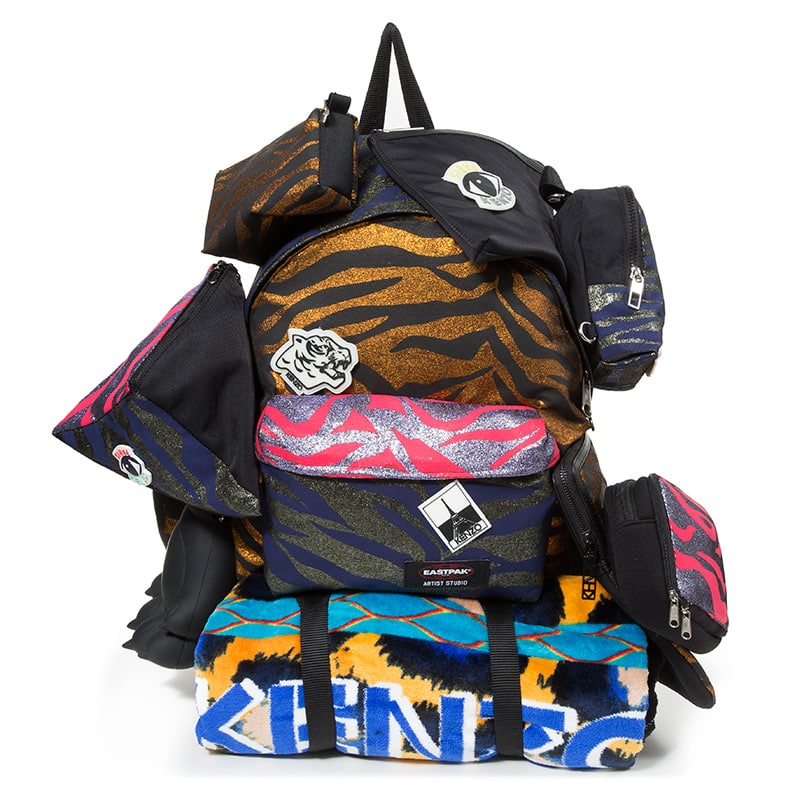 Every Kenzo accessory is designed to integrate a sense of both functionality and surprise. Humberto Leon's and Carol Lim's creation for Eastpak Artist Studio is a collage of Eastpak's highly recognizable forms, saturated in a mix of iconic Kenzo prints and core design elements. Which has resulted in a bag that very much reflects the identity of both brands.
VETEMENTS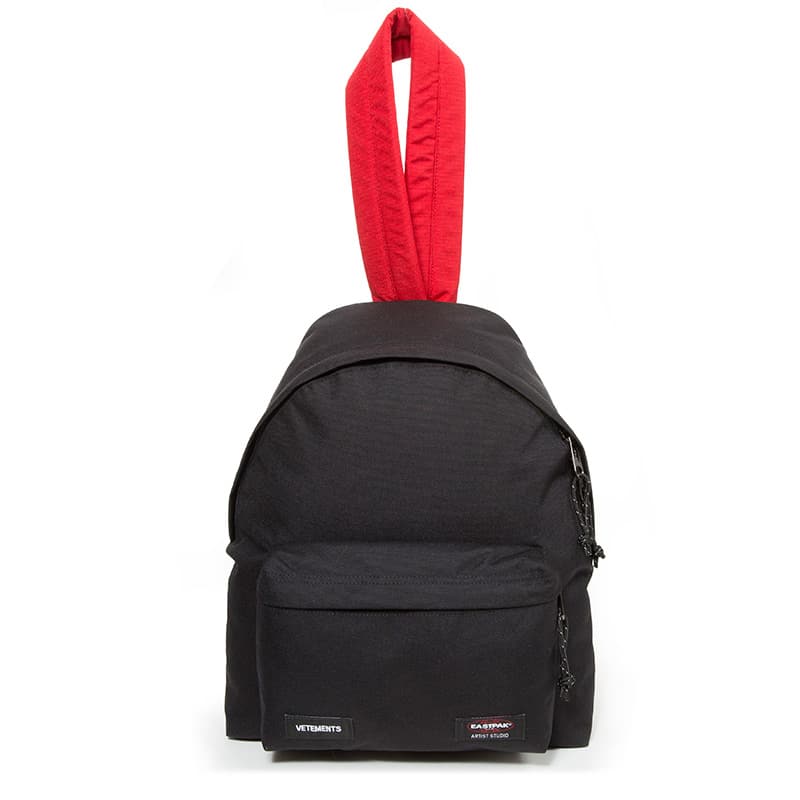 VETEMENTS' creation builds on the identity of the brand's signature pieces, incorporating oversize design elements such as the exaggerated shoulder straps and top loop. Seen from the back, these oversized elements form the shape of a red ribbon, the universal symbol of solidarity for those living with HIV/AIDS.
CHRISTOPHER RAEBURN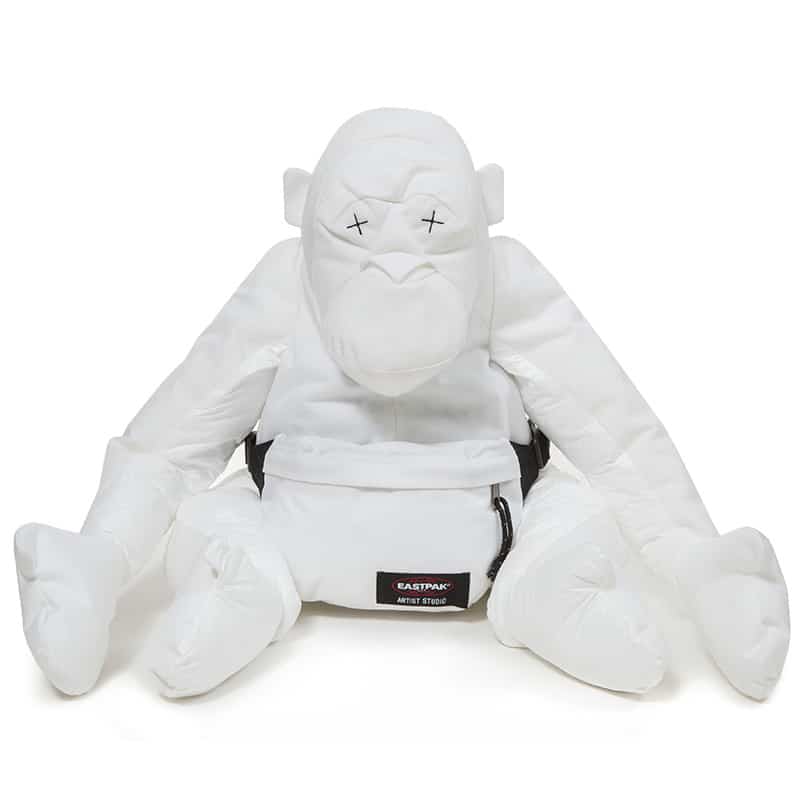 Zero-waste in production and functional in use, Christopher's iconic "Remade Orangutan" bag perfectly embodies the shared passion, vision and sustainable outlook of Eastpak and the Christopher Raeburn brand.
NICOPANDA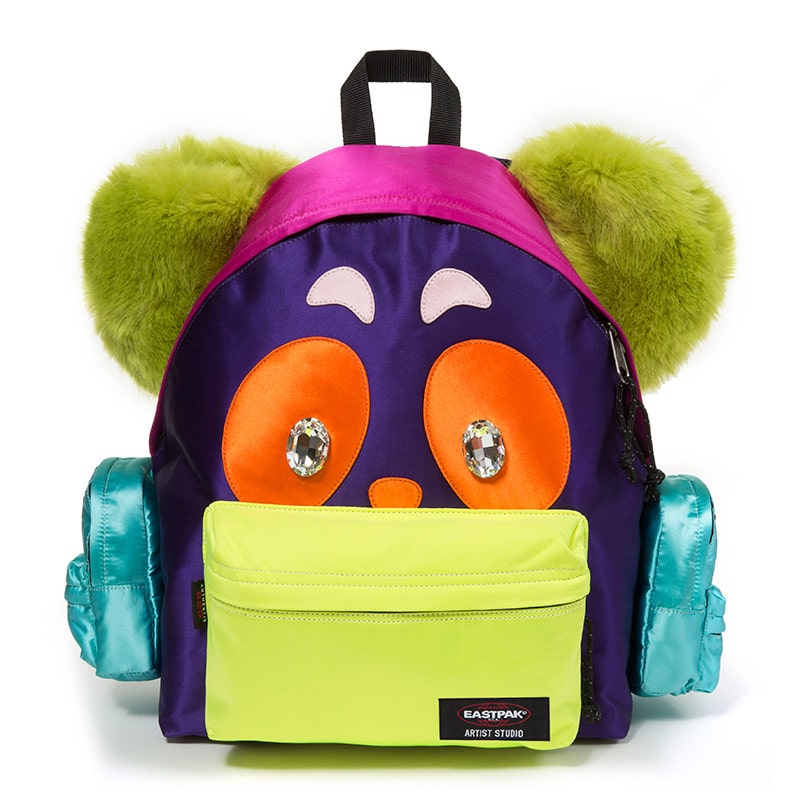 Reflecting on the Nicopanda brand's own DNA, Nicola's backpack is all about fun, love, and the LGBTQ community. A symbol of universal inclusivity with its rainbow coloring and multifunctional panda head.
AMI PARIS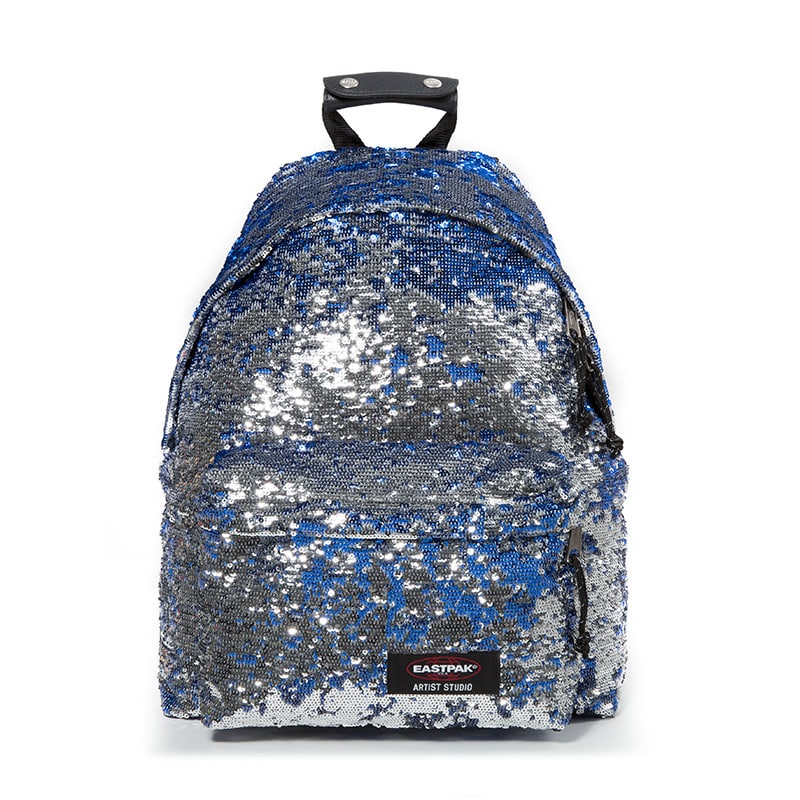 Inspired by the embroidered pieces of AMI's FW16 collection unveiled during Paris Men's Fashion Week, Mattiussi's creation captures all the magic of Paris – the "City of Lights" by night.
WANDA NYLON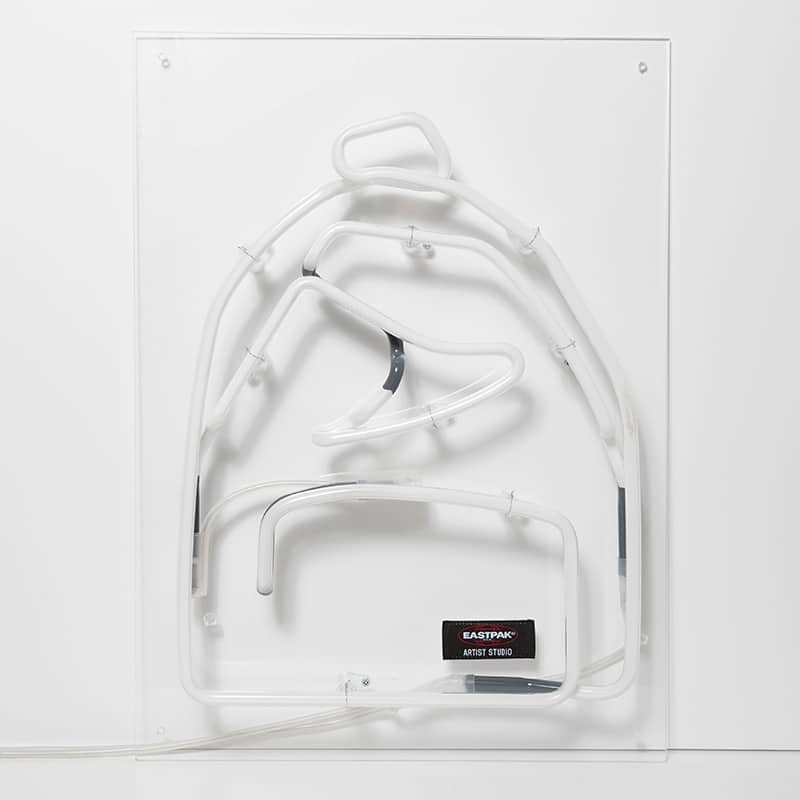 Johanna's creation is inspired by the cold light of neon the mimics the illumination of the imagination. A clearly manipulated light that reflects the sentiment of an abstract future, refined by purity and transparency.
HOUSE OF HOLLAND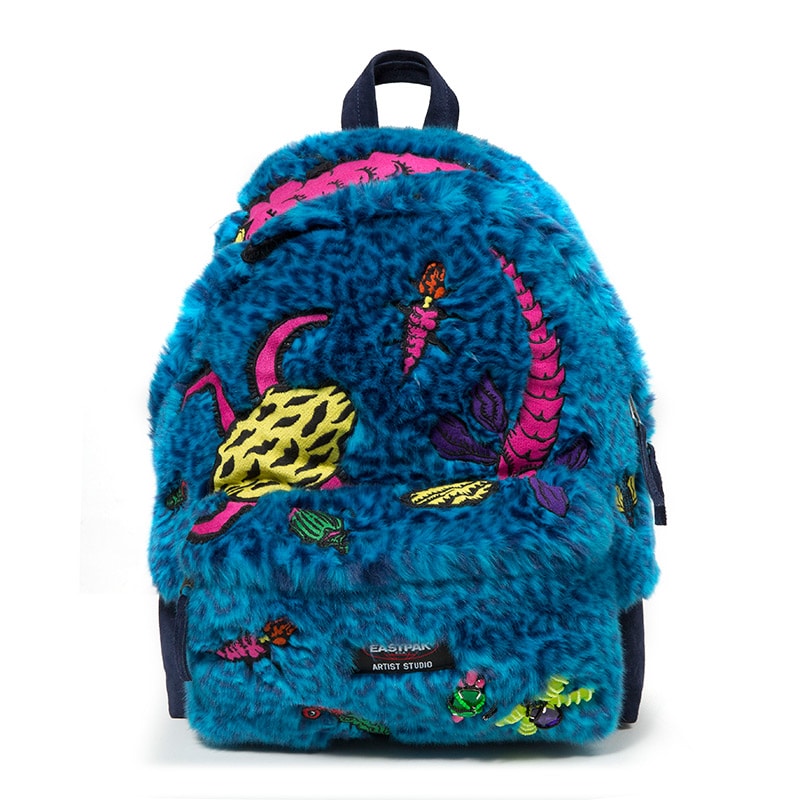 The bag is inspired by the house's SS16 collection "Fear and Loafing" and features custom jacquard faux fur in a bold fish scale print and hand-appliquéd jeweled bugs, adding a hallucinogenic, neon-trip dimension.
JACQUEMUS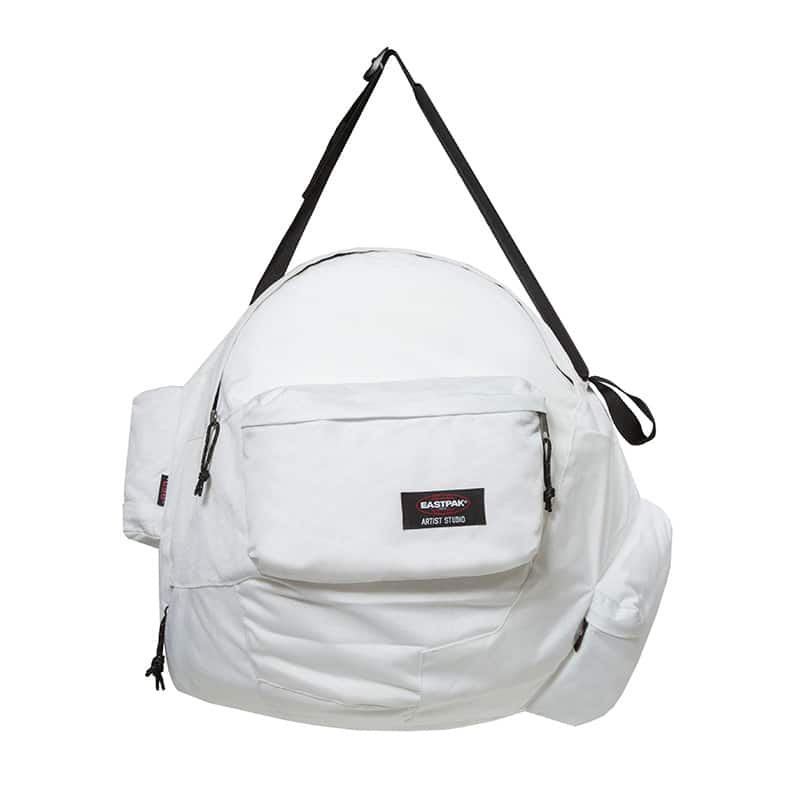 Simon's unique creation is a patchwork of the legendary Padded Pak'r® backpack, deconstructed and reassembled into a sphere that is very reminiscent of the Jacquemus aesthetic in color and form.
GIAMBATTISTA VALLI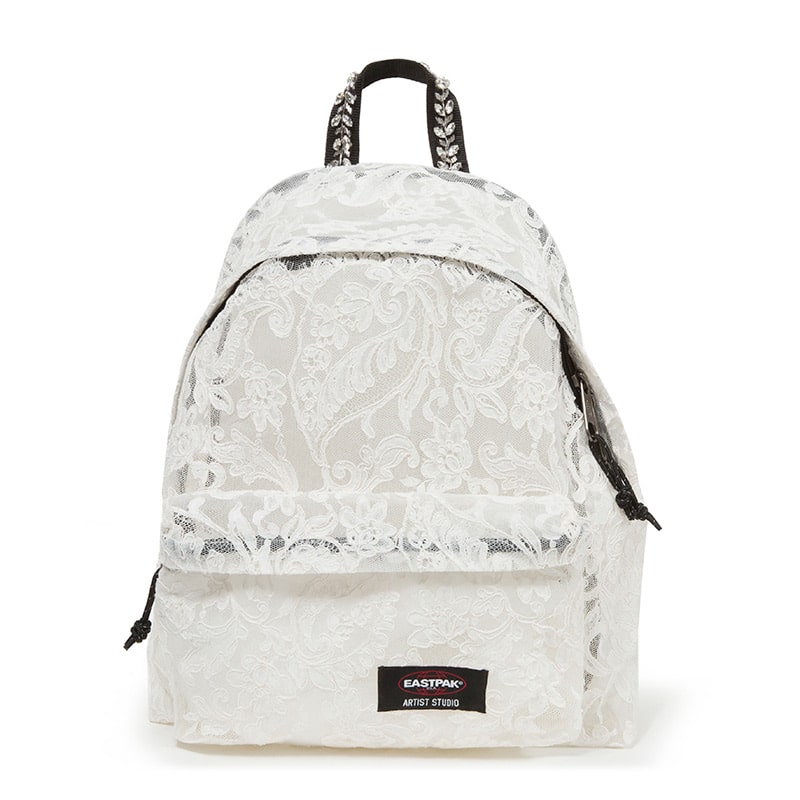 Giambattista Valli's creation for Eastpak Artist Studio 2016 was inspired by the unique techniques developed for his last haute Couture collection. The bag is made of exclusive materials, such as the finest Swiss guipure doubled with crinoline and a crystal-studded handle.
ALEXANDRE VAUTHIER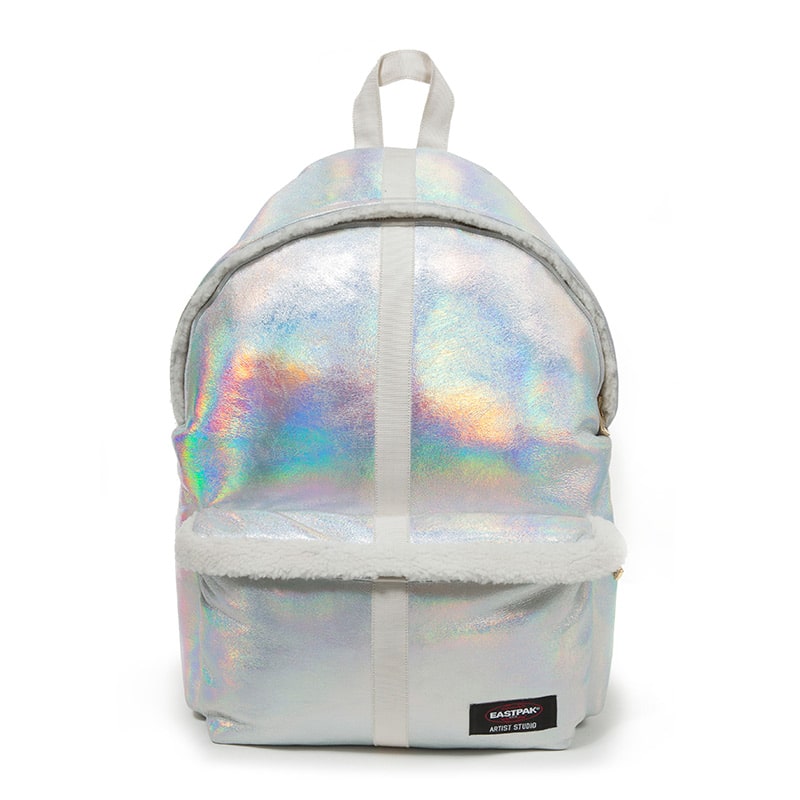 Alexandre stumbled across the silver sheepskin used in his creation while working on a series of aviator jackets for the Alexandre Vauthier winter 16/17 collection. Integrating alternative materials with a playful twist, the bag displays both warmth and light through its woolen elements and iridescent coating.
INAN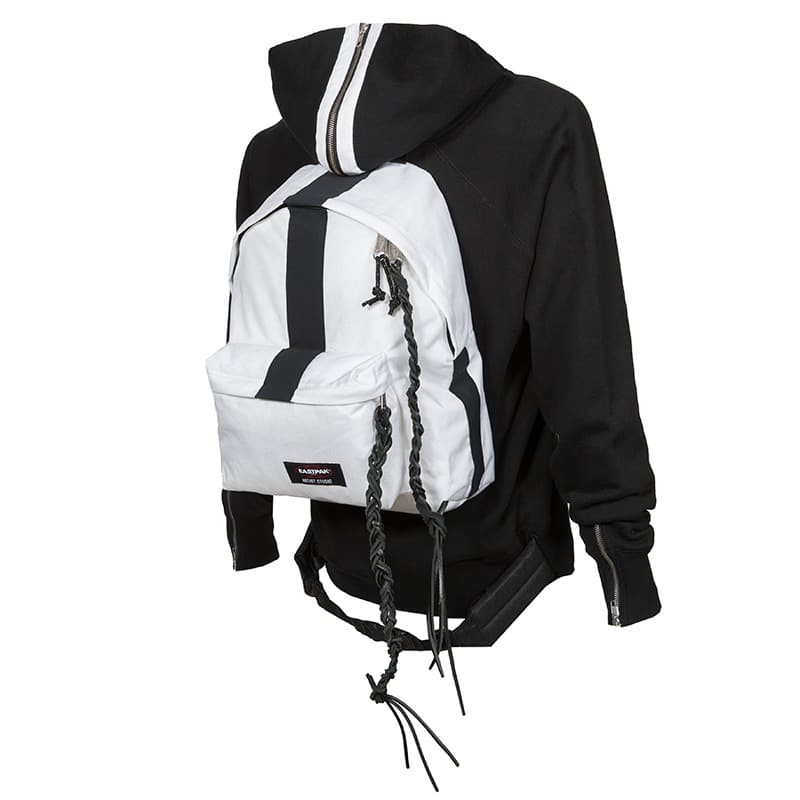 Inspired by the artist's early life growing up in Germany as the son of Turkish guest workers, Inan's creation recasts such essential urban and street tropes as the omnipresent hoodie.
ZEBA SAFDAR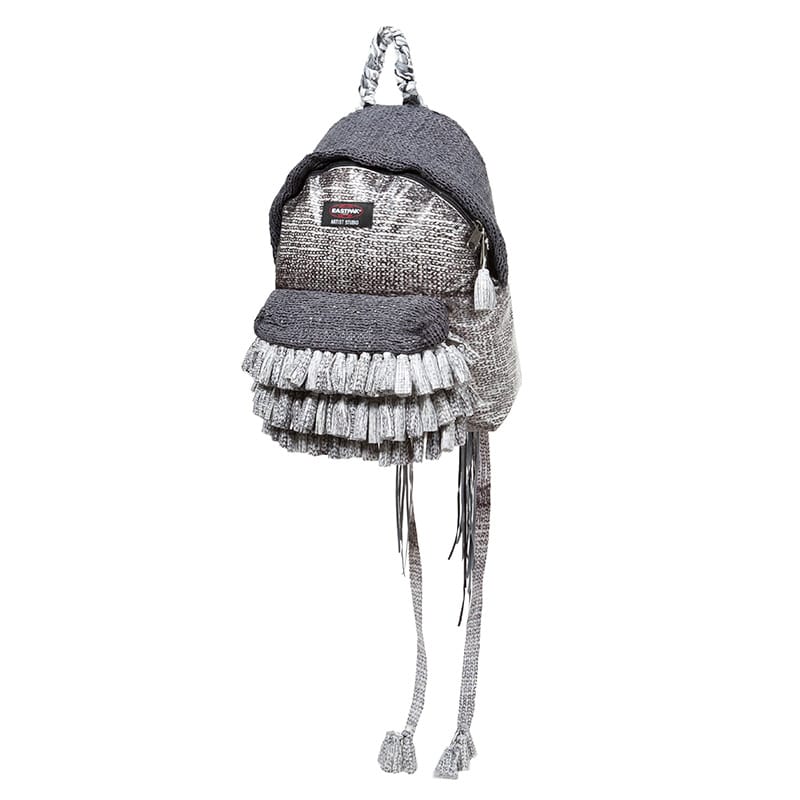 Zeba's initial inspiration was reptile skin and the idea of adaptation, which later lead to the military concept of camouflage. The end result is about being confident in your own skin, standing out and not being afraid.