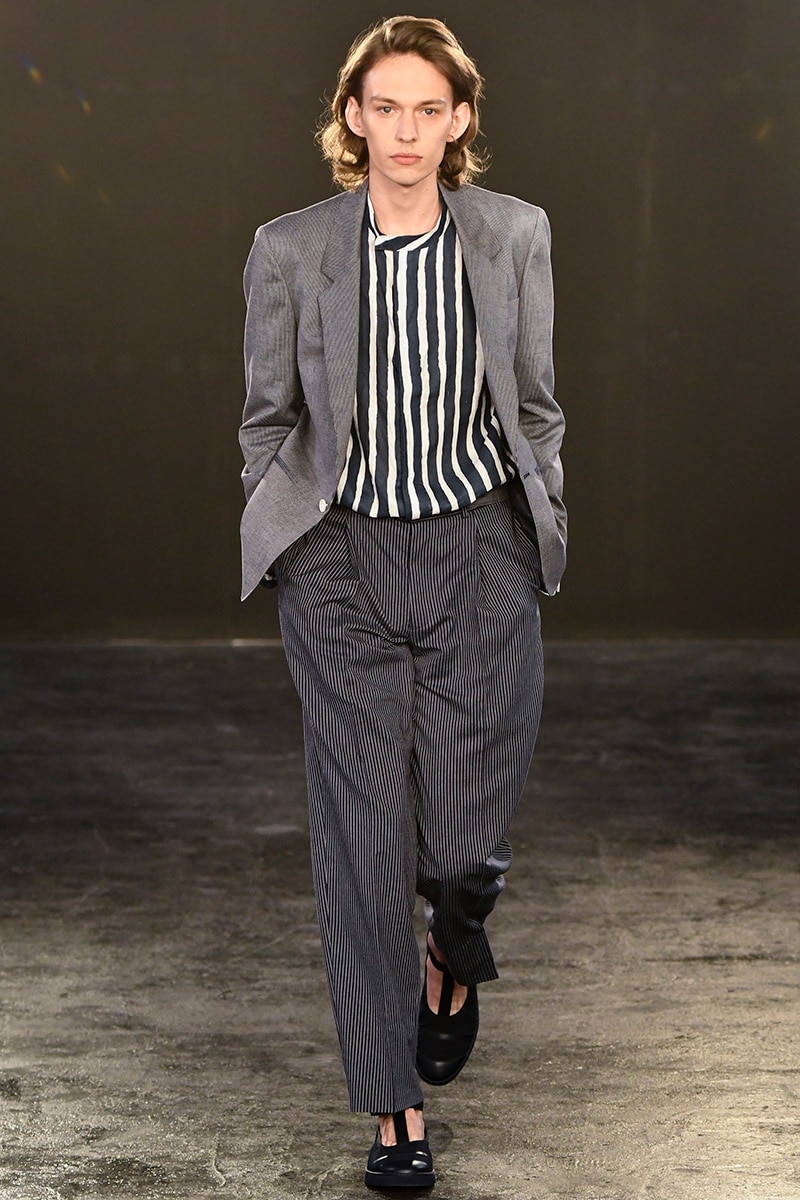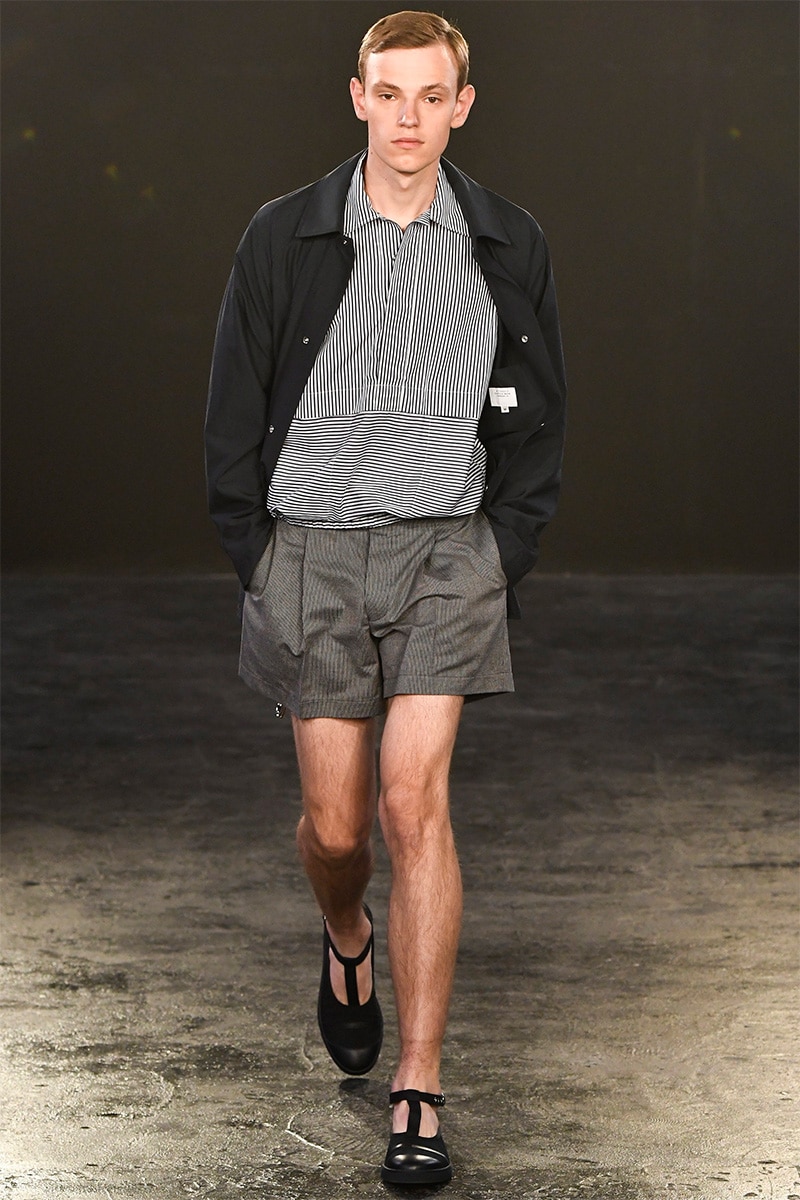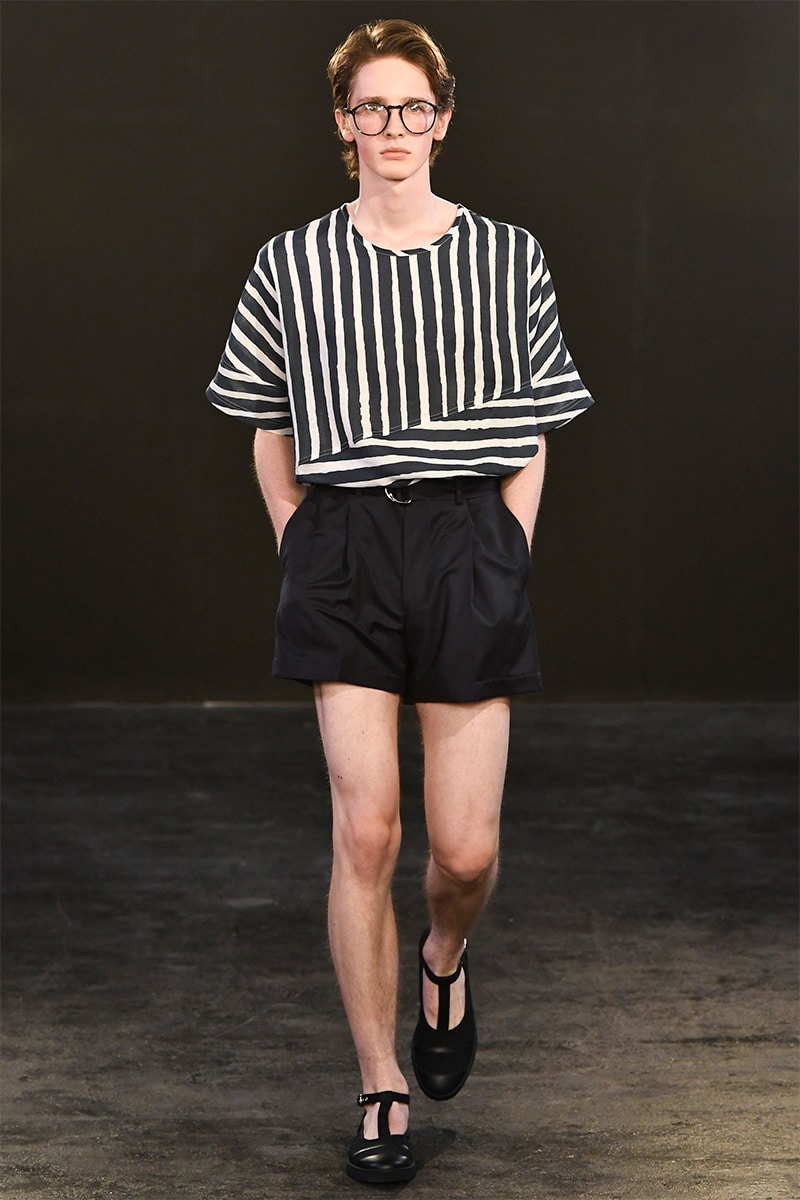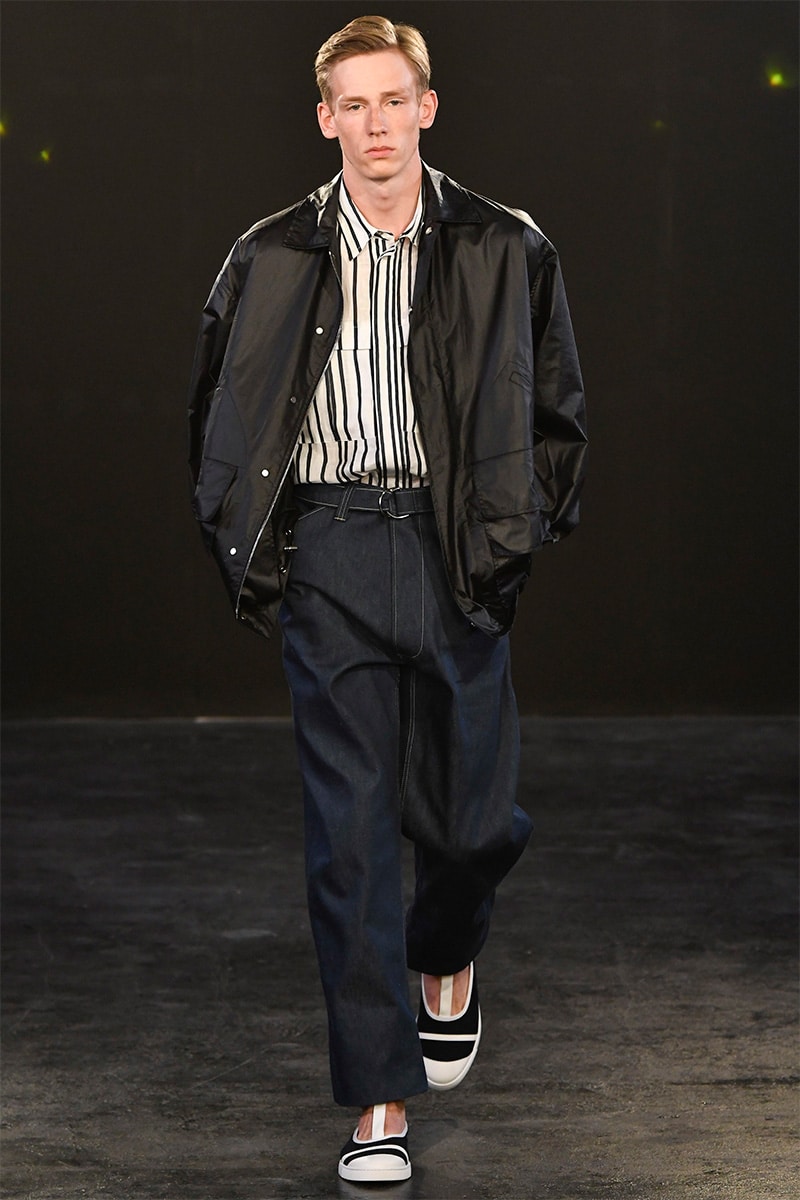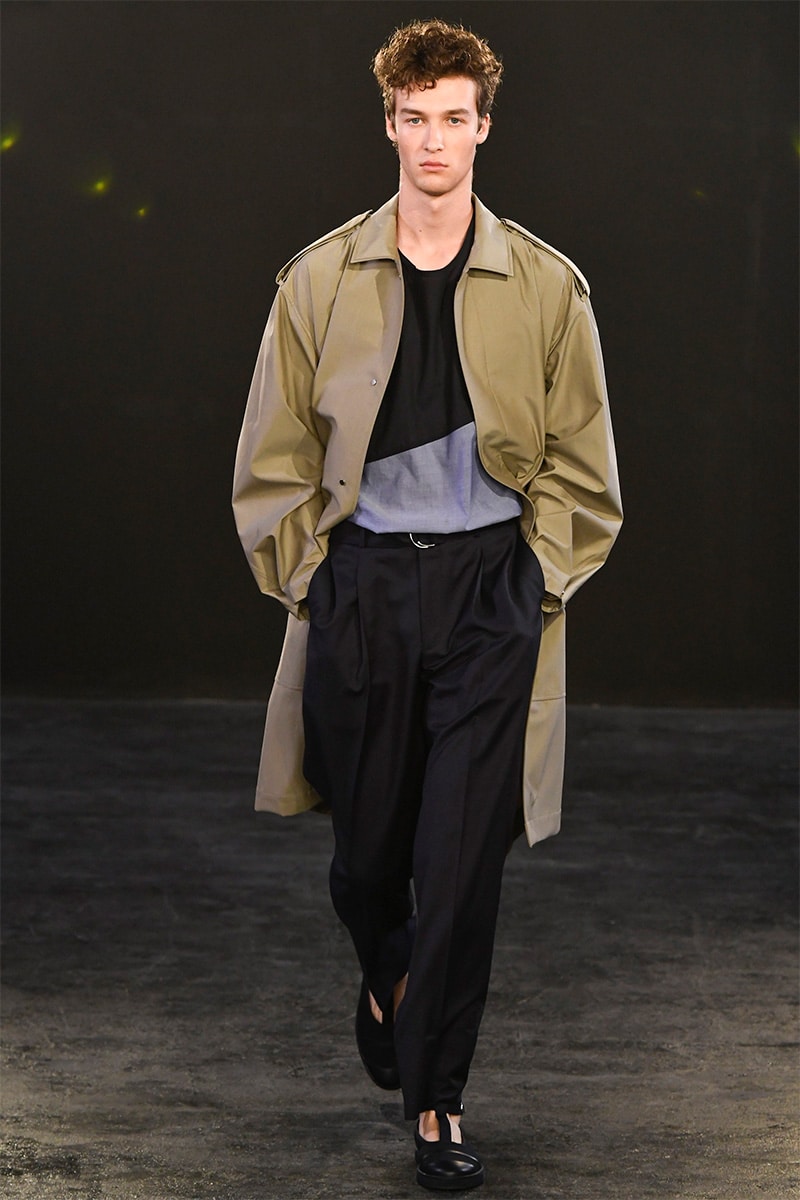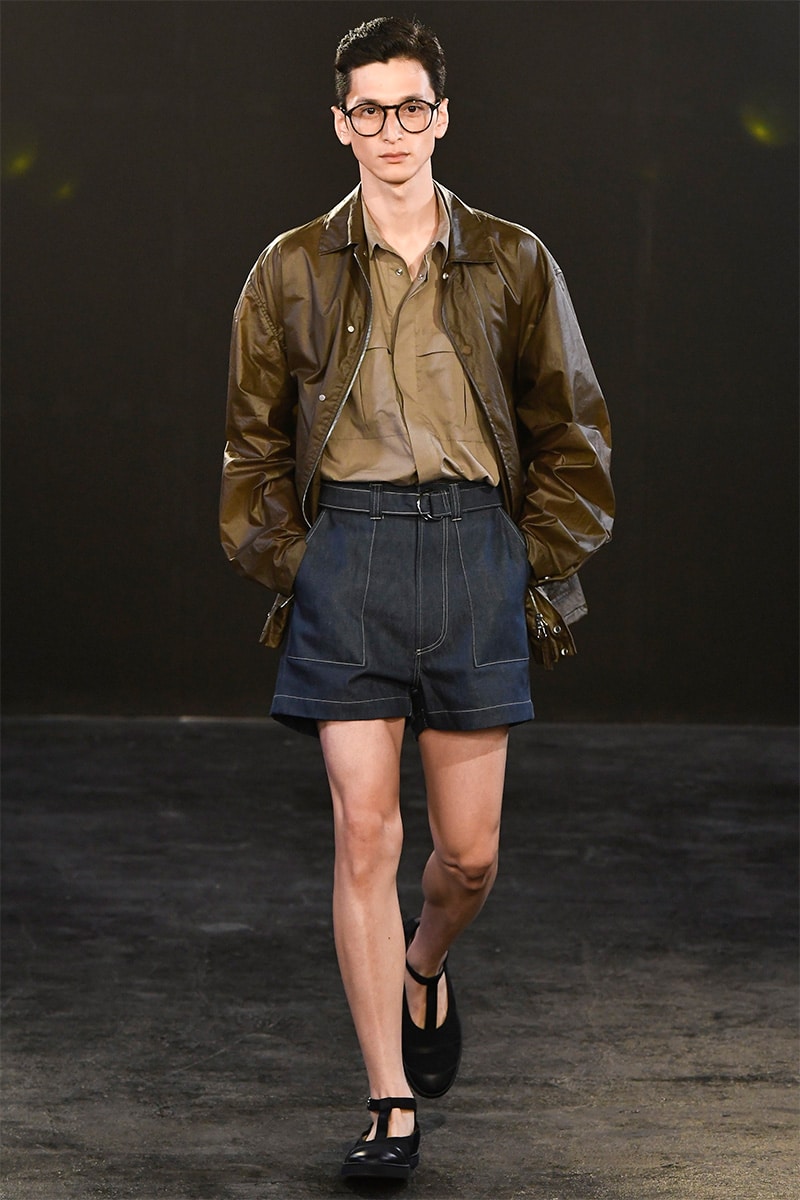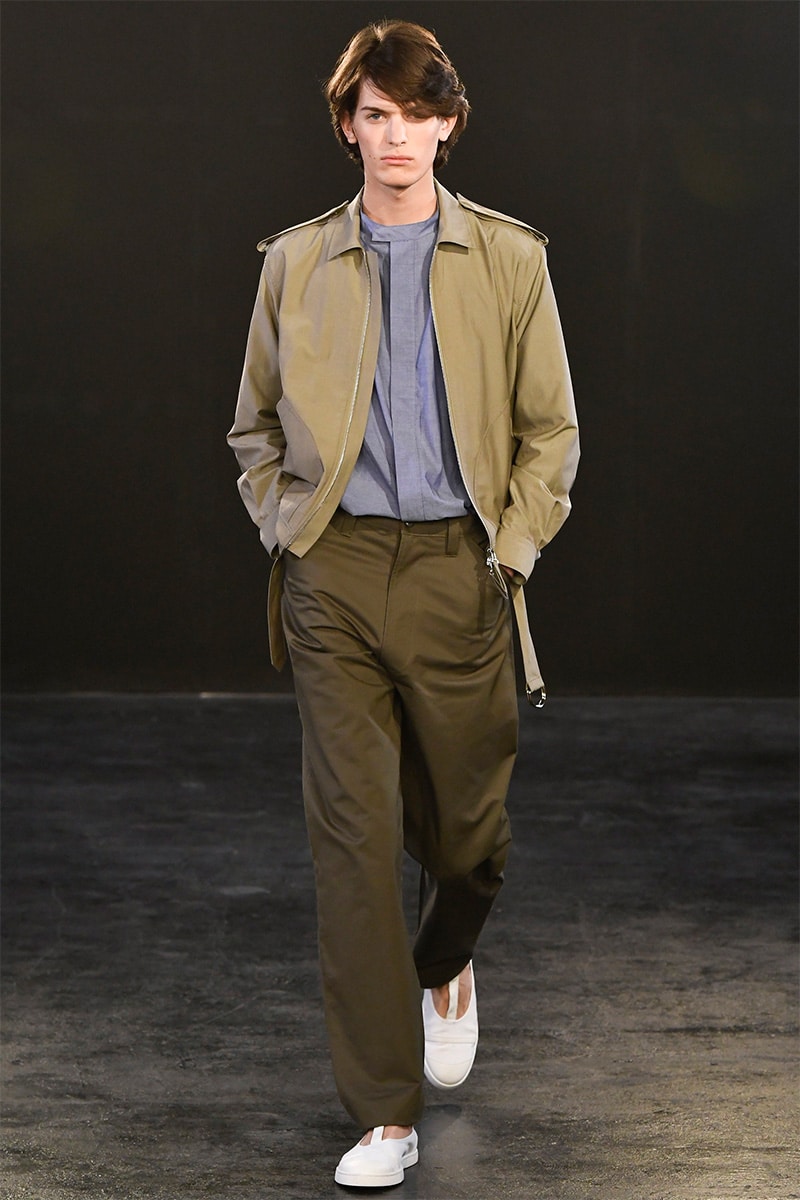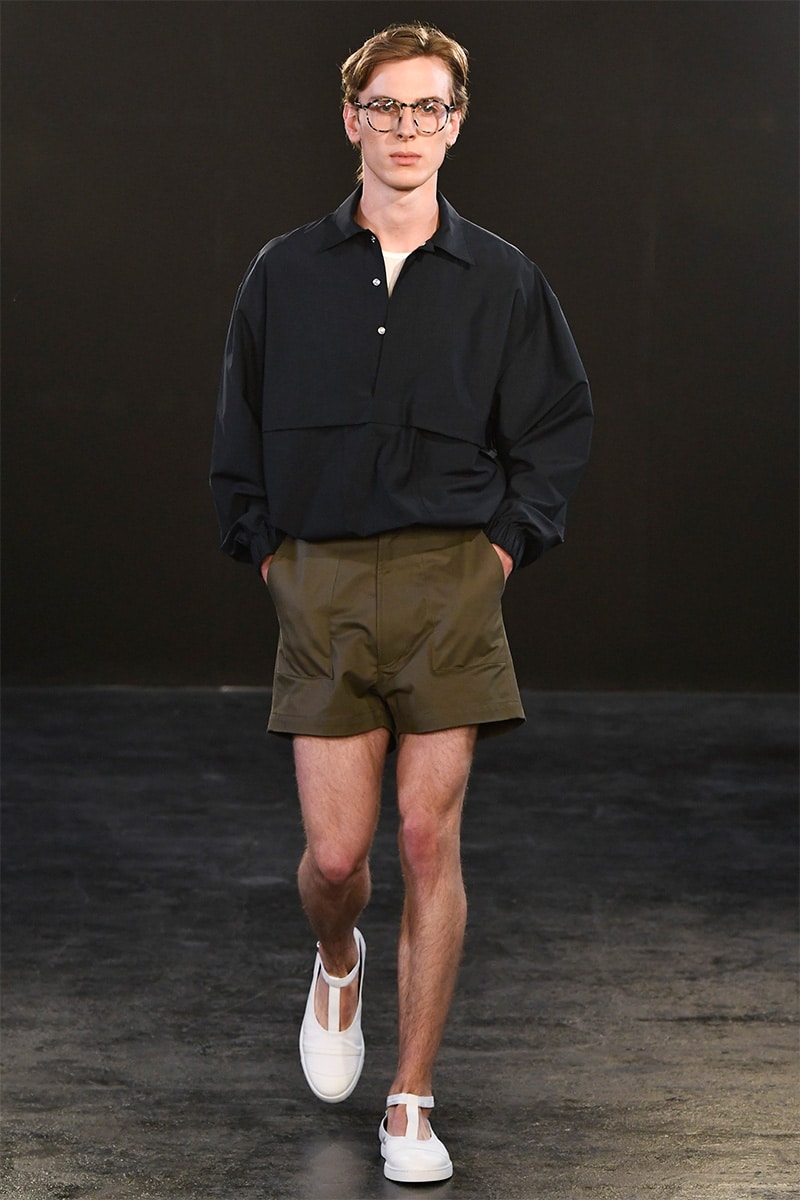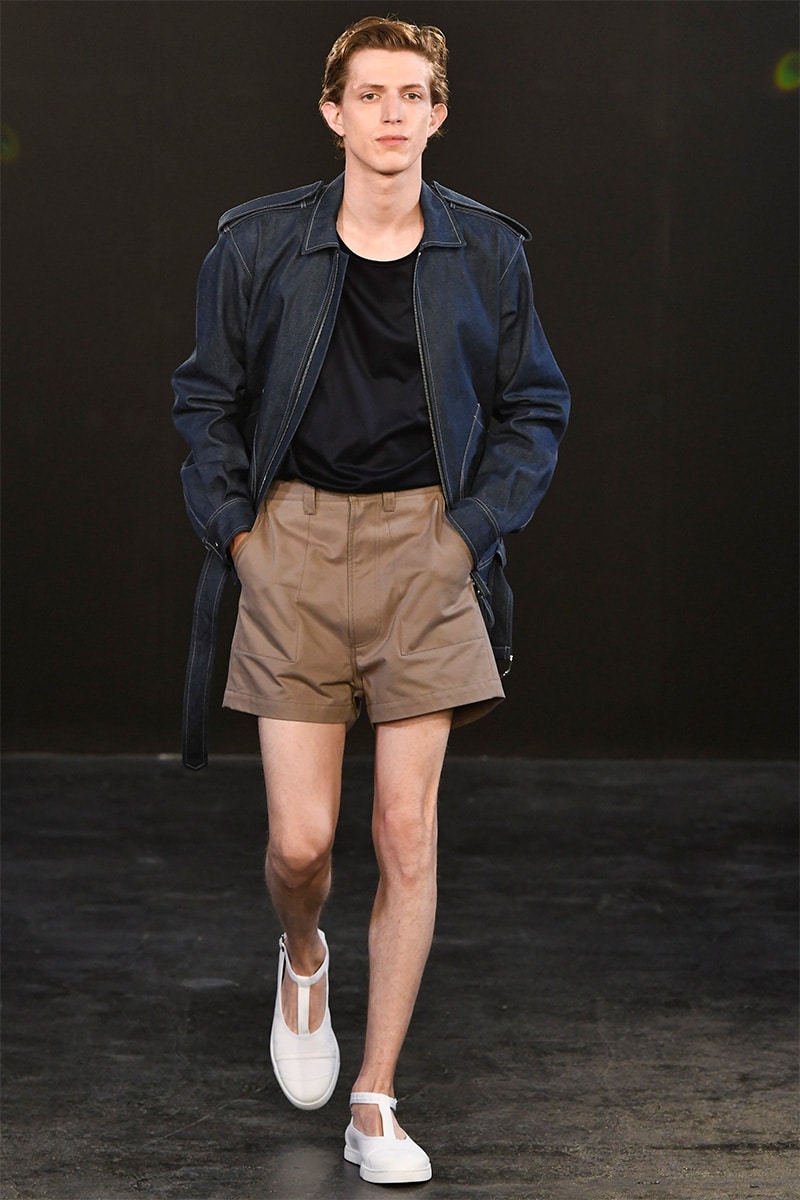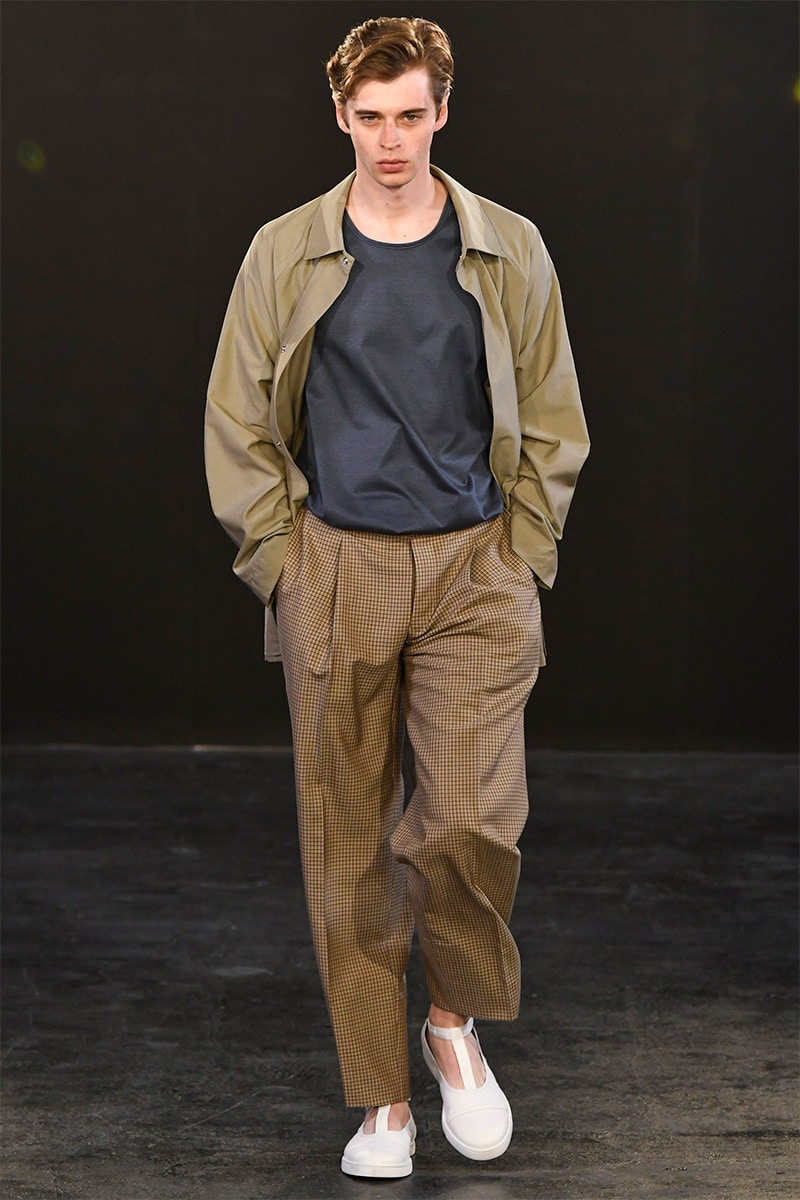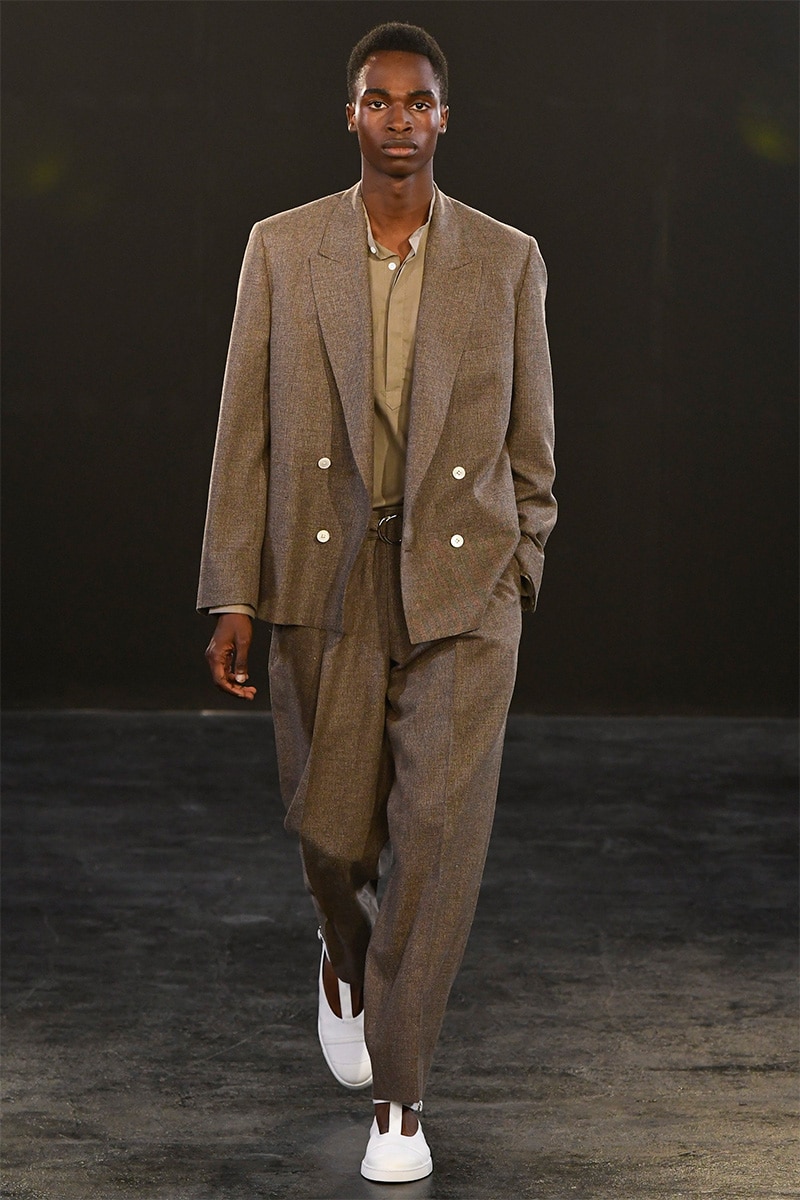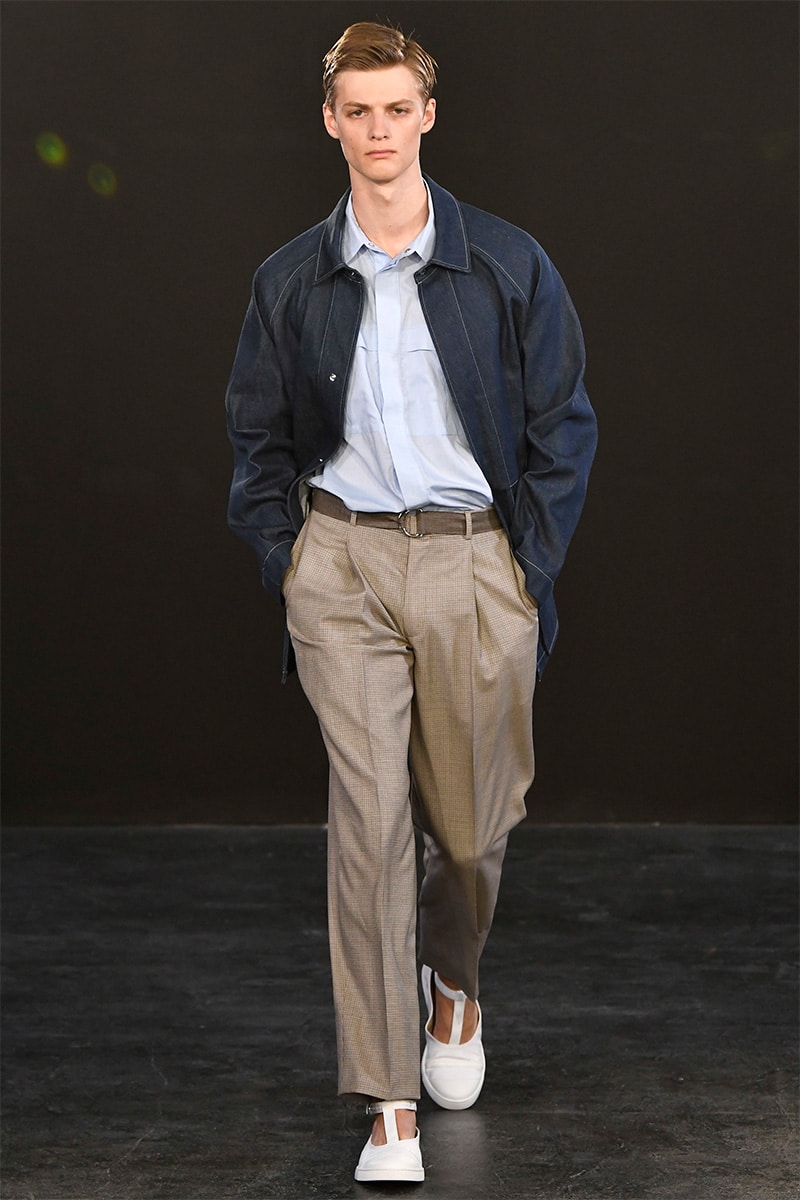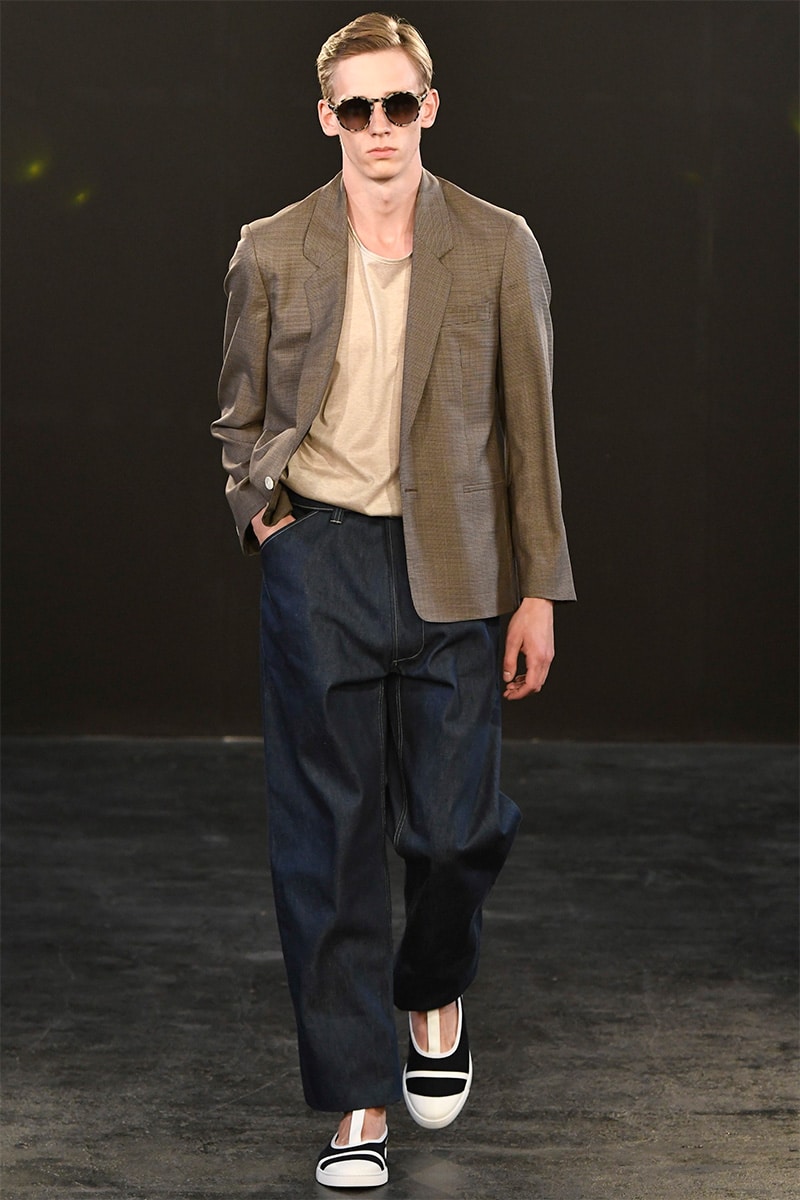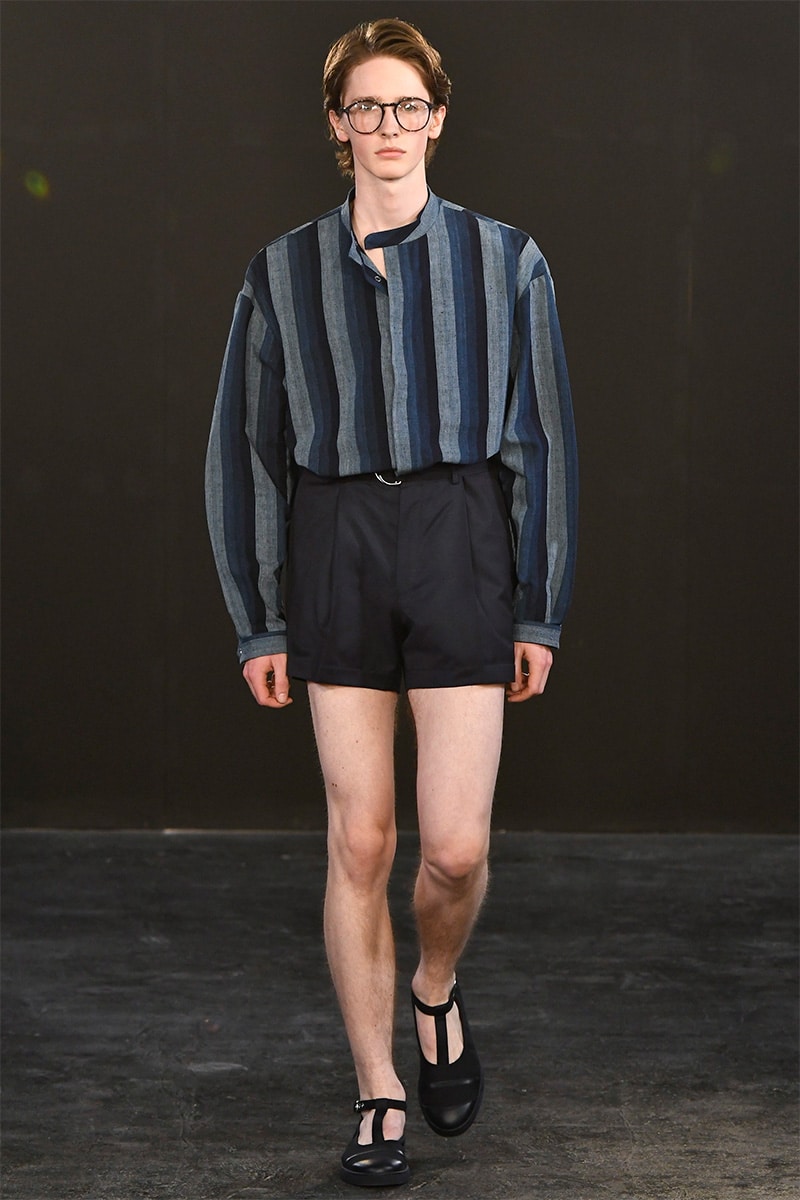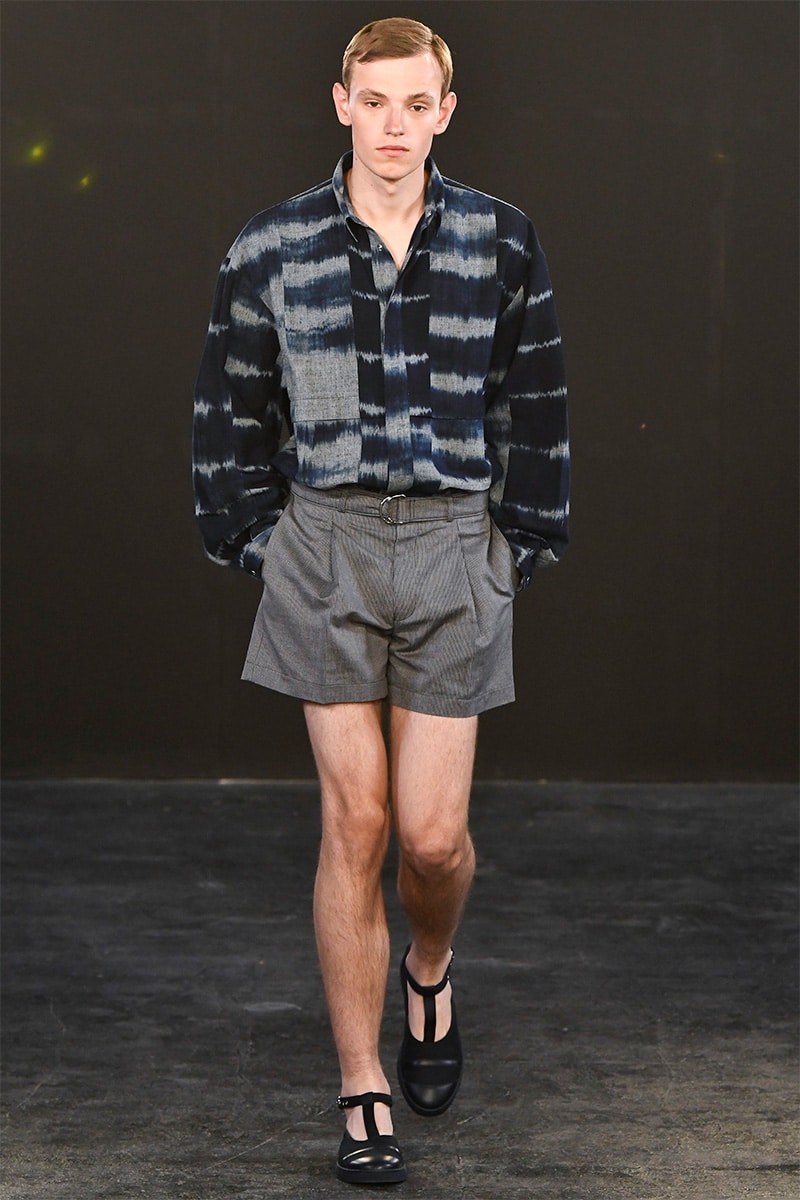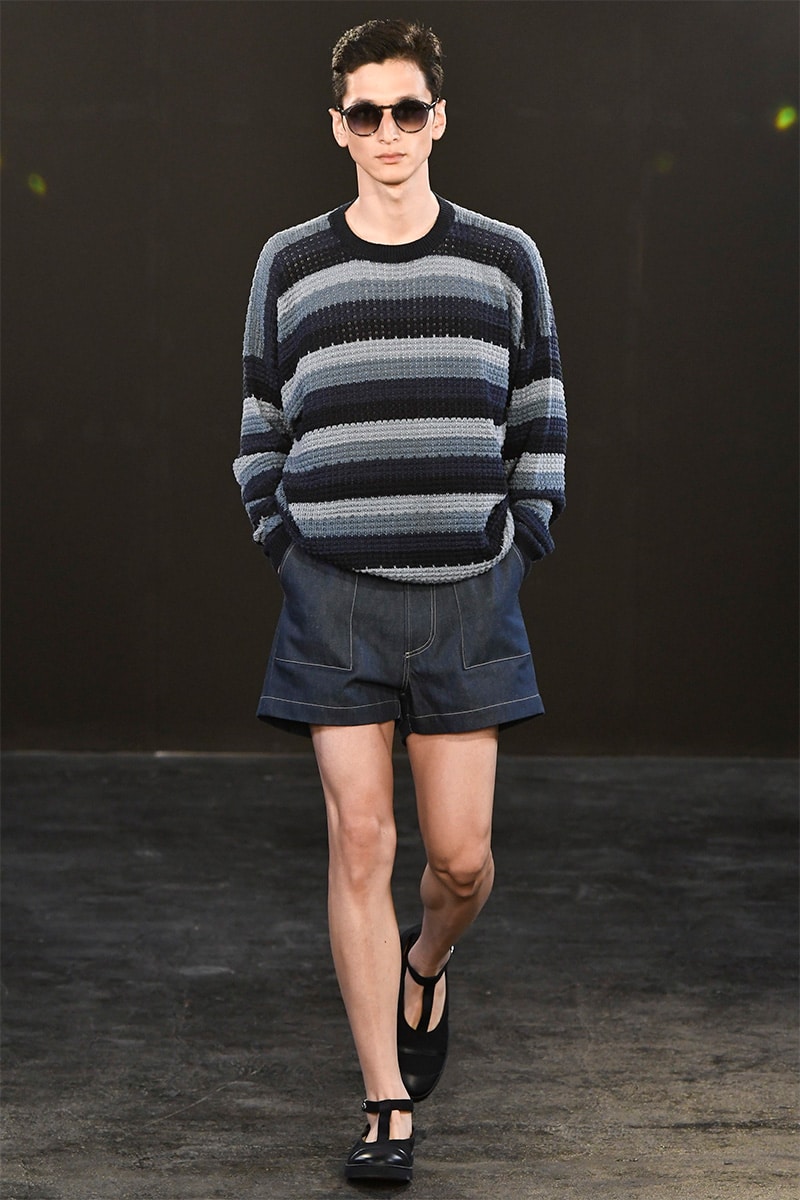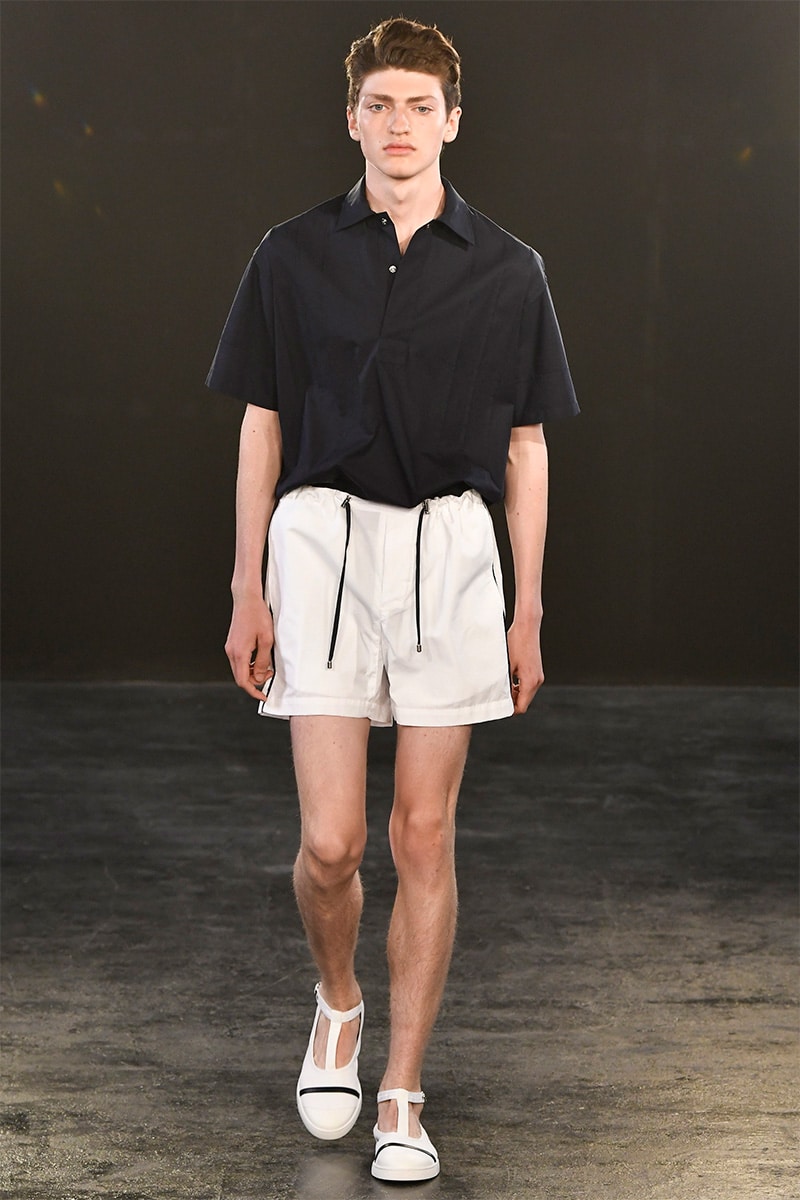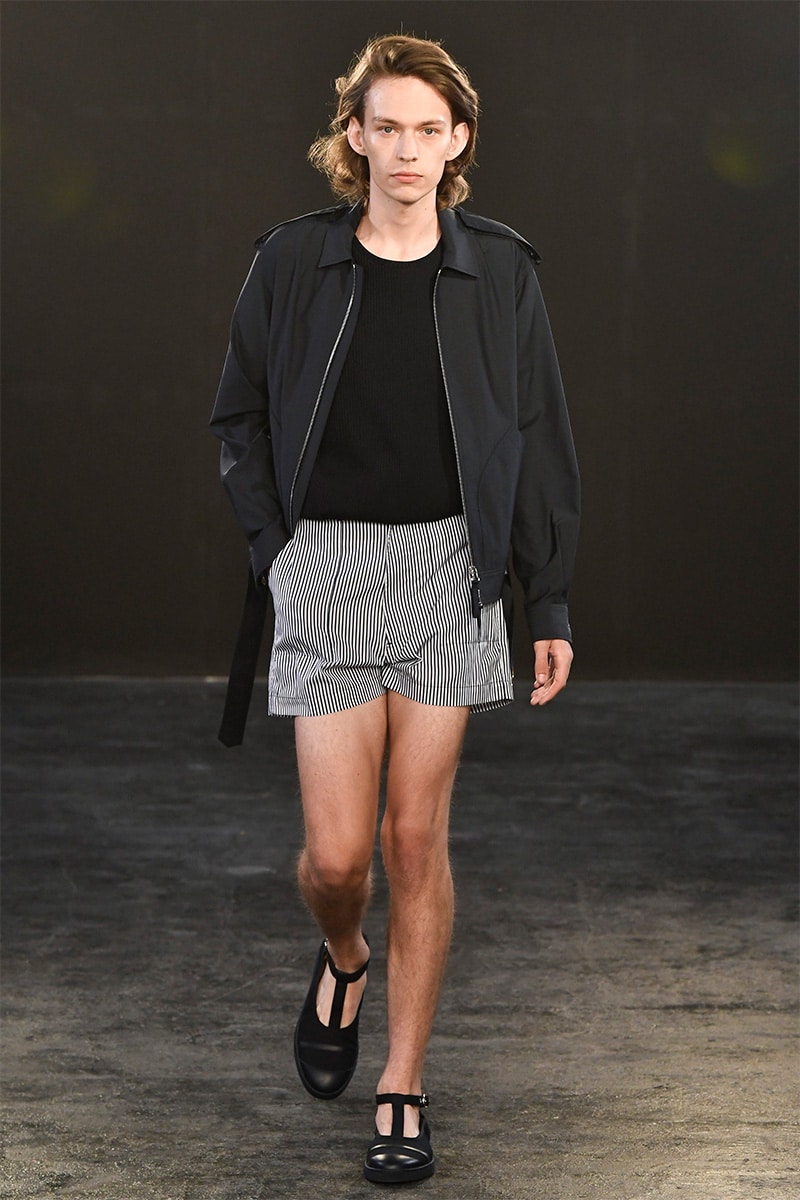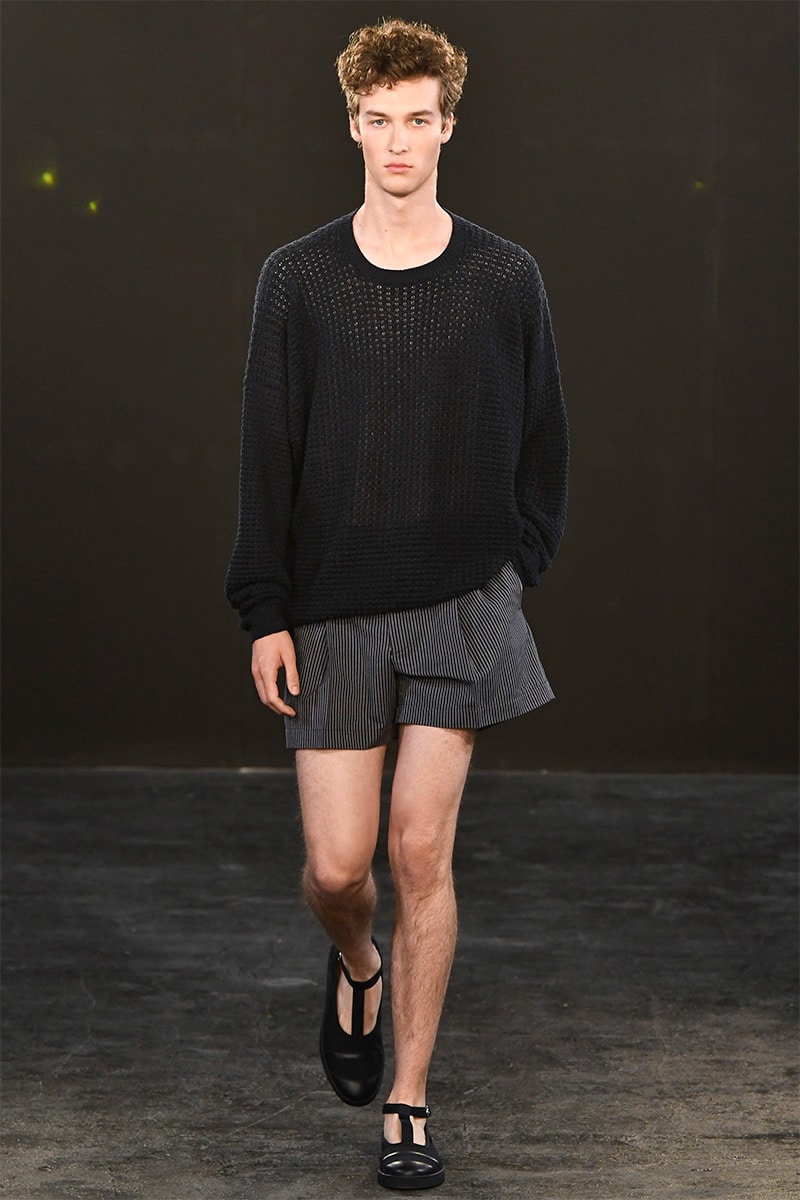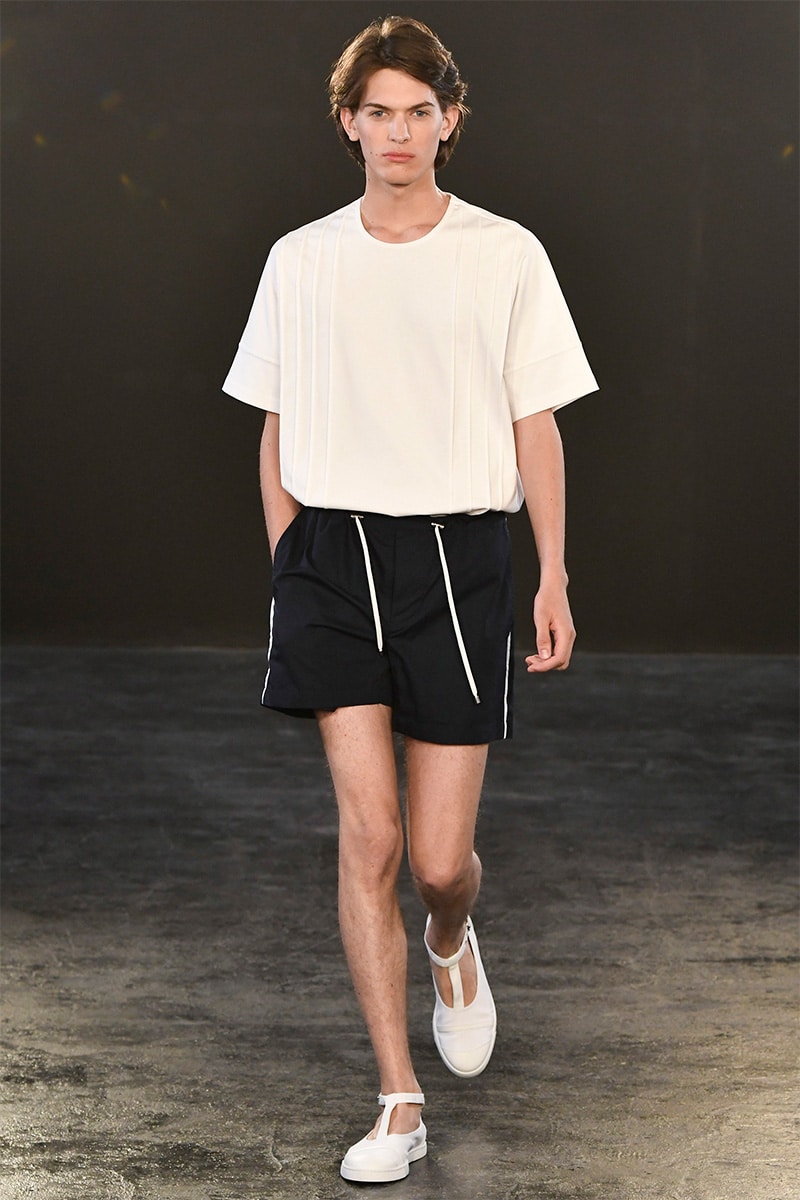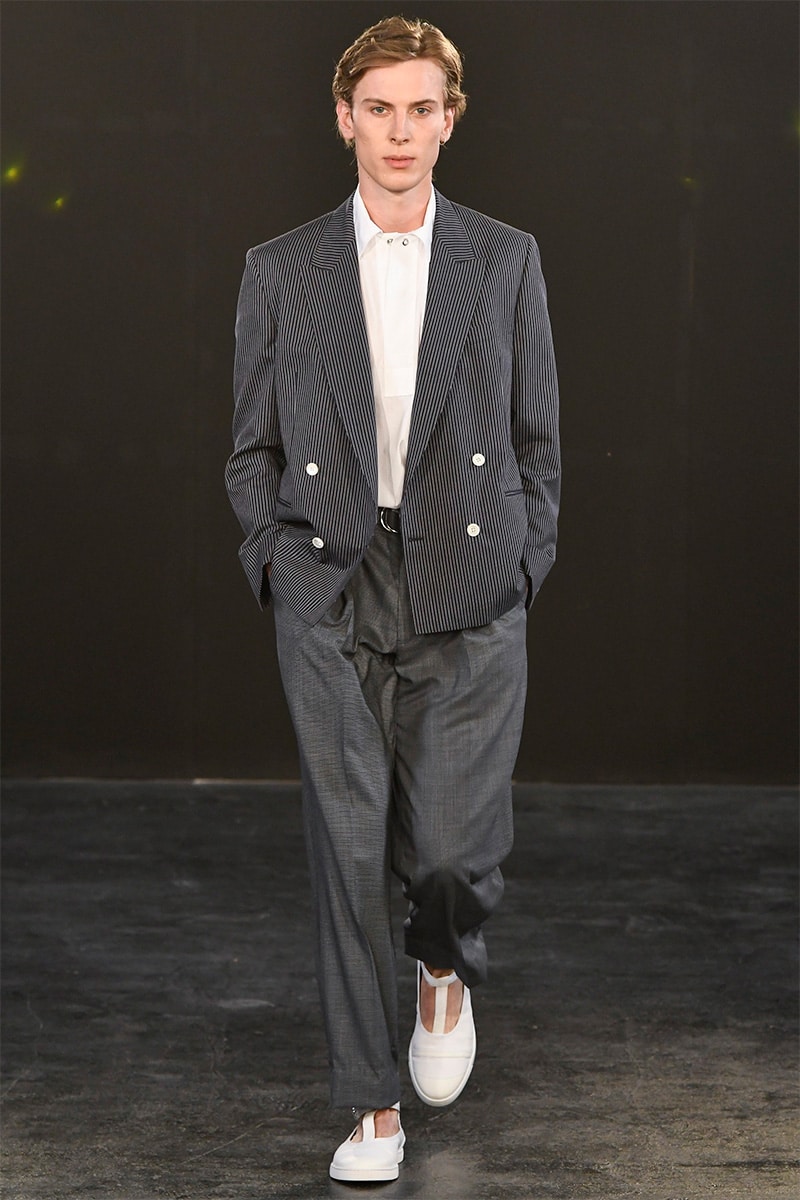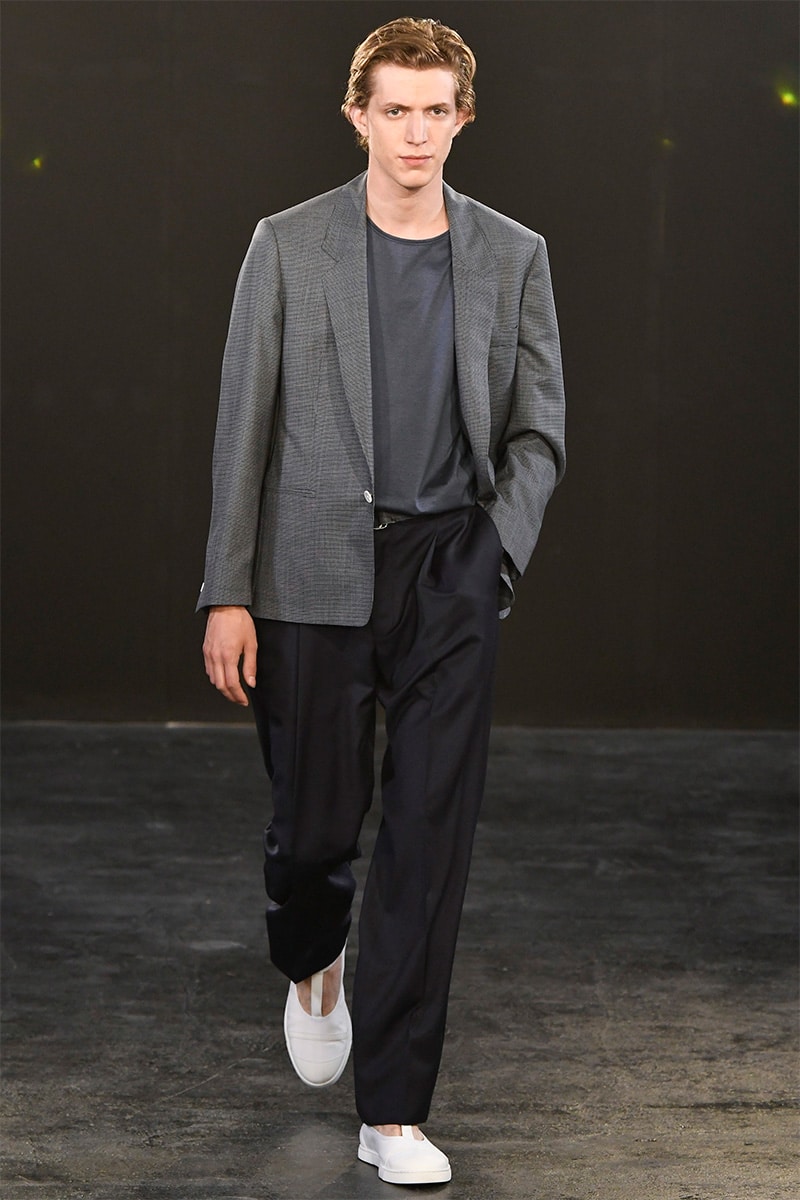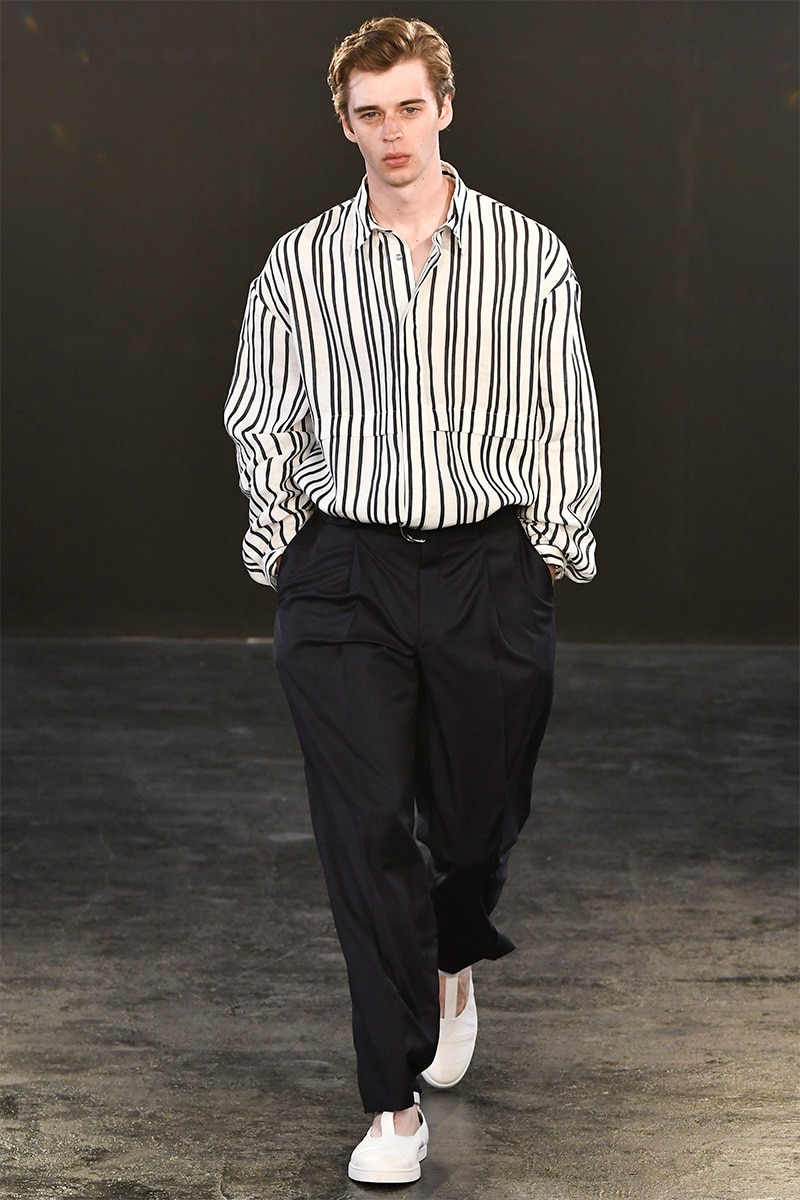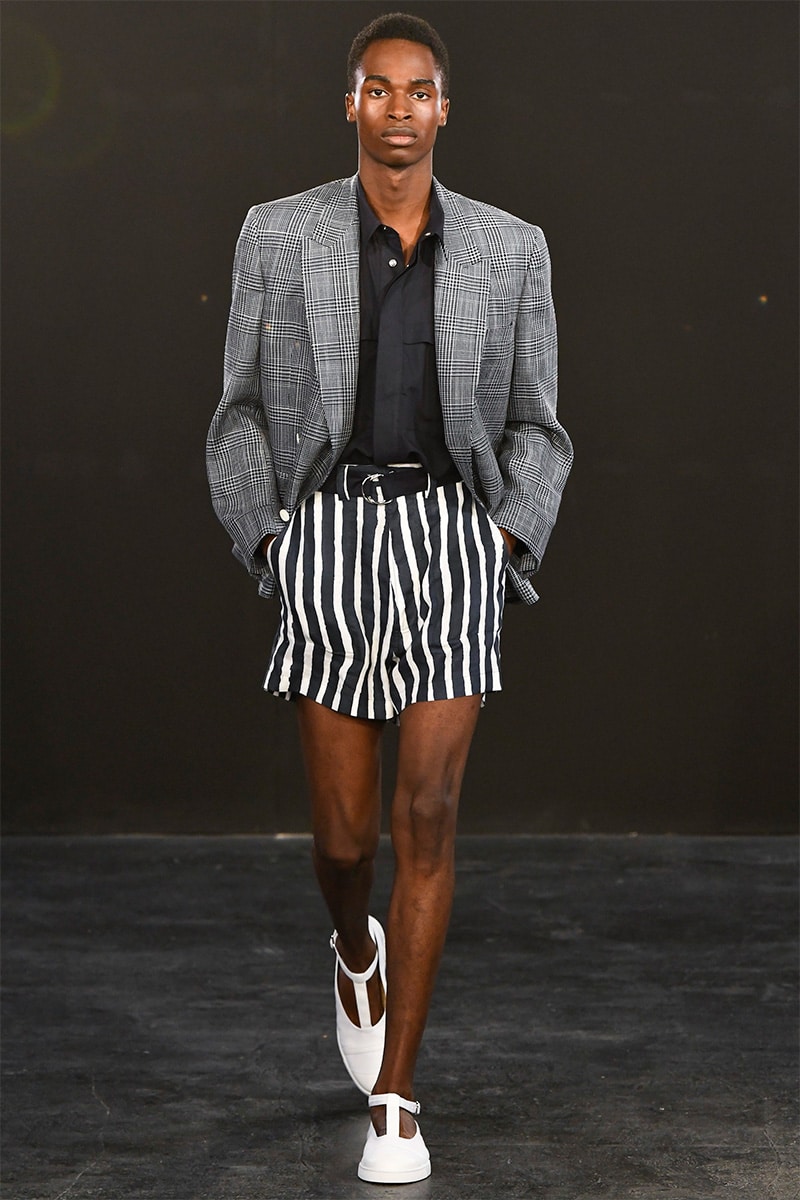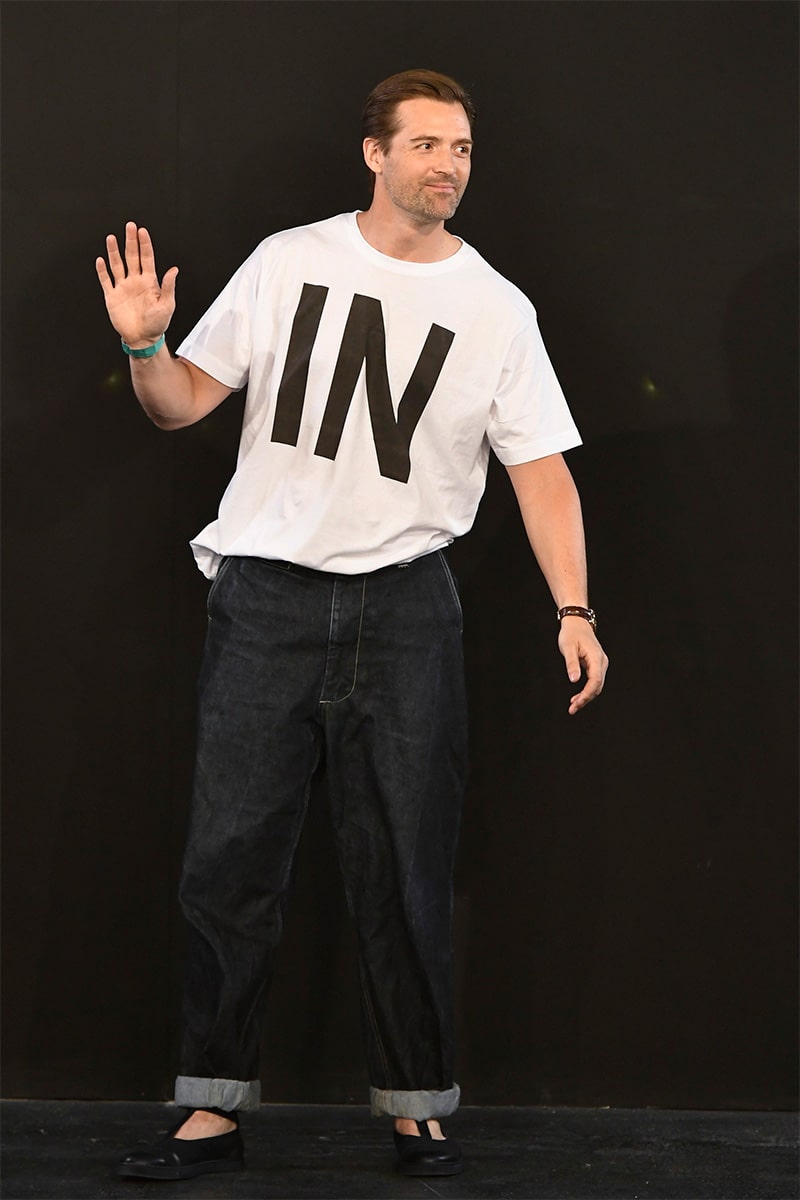 For SS17 E. Tautz explores the aesthetic influences of the European lower league football culture. During the nineties Dutch photographer Hans Van Der Meer embarked upon a decade-long project on the subject, travelling Europe photographing the matches and spectators. The dynamic and the diverse atmosphere mixed with the tribal uniform of the events inspired designer Patrick Grant's designs for the collection, additionally giving a nod to the fact that the models walking the show come from eight different European countries, while the manufacturers, tailors and seamstresses who have made the collection come from nine.
The laid back tailoring that E.Tautz is so celebrated for inevitably runs throughout the collection. Wide leg front pleat trousers are of course present, this season a selection of shorts accompany them. Indigo denim top stitched work shorts and blue and white striped linen wide leg shorts feature, styled with relaxed knitwear, boxy shirts and flowing outerwear, hinting at the nineties era Grant is focusing on. Stripes feature heavily across knitwear, shirting, shorts and tailoring. Varieties include pinstripes, hand painted narrow stripes on linen and natural indigo stripes hand-dyed on to shibori cotton.
The E.Tautz footwear collaboration with Christian Louboutin continues this season, revealing a grown-up take on the plimsoll. In white and navy, with side buckles and the obligatory flash of a red sole as the models stride down the runway, providing the cherry on top of another outstanding collection from Grant.