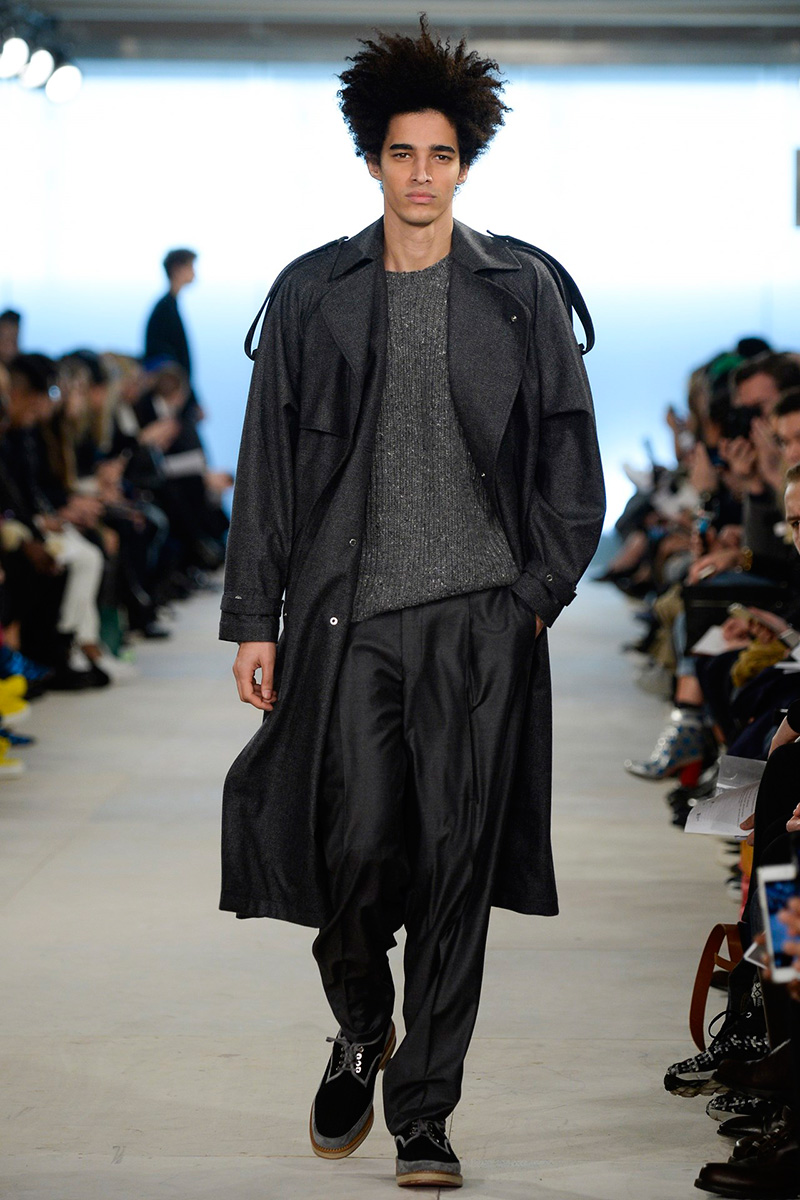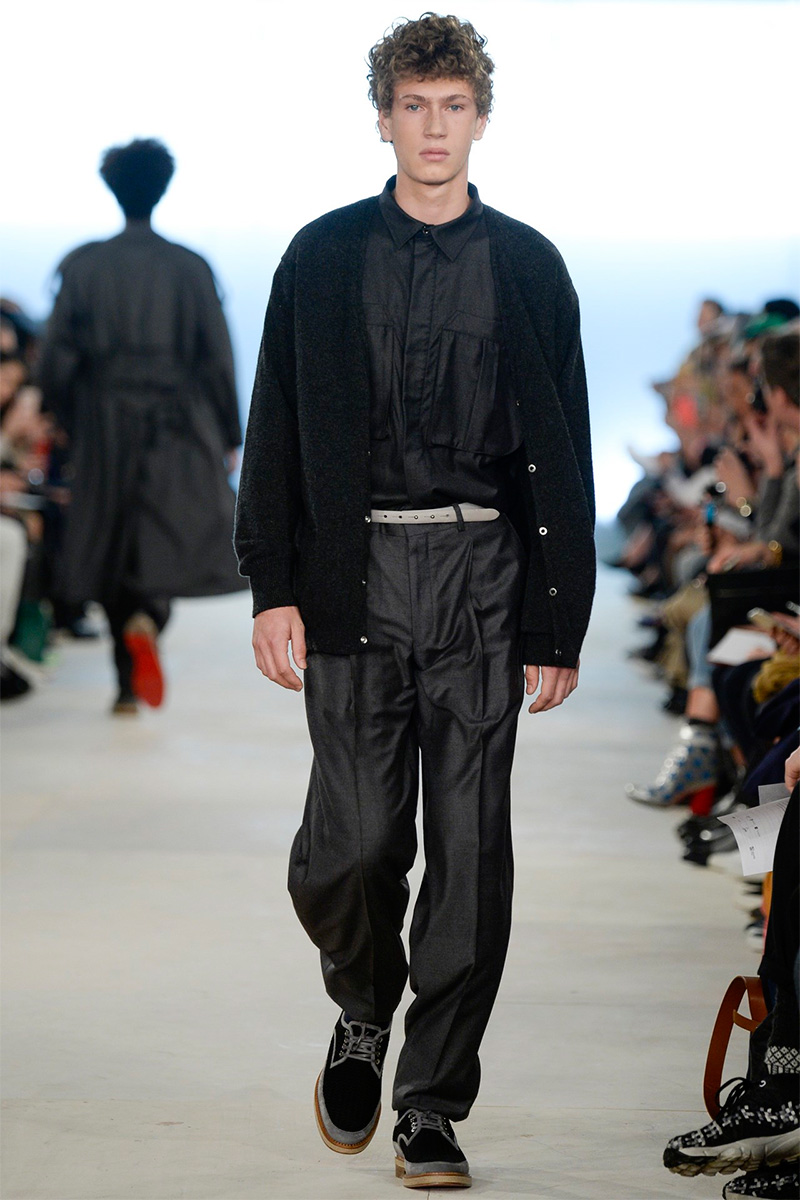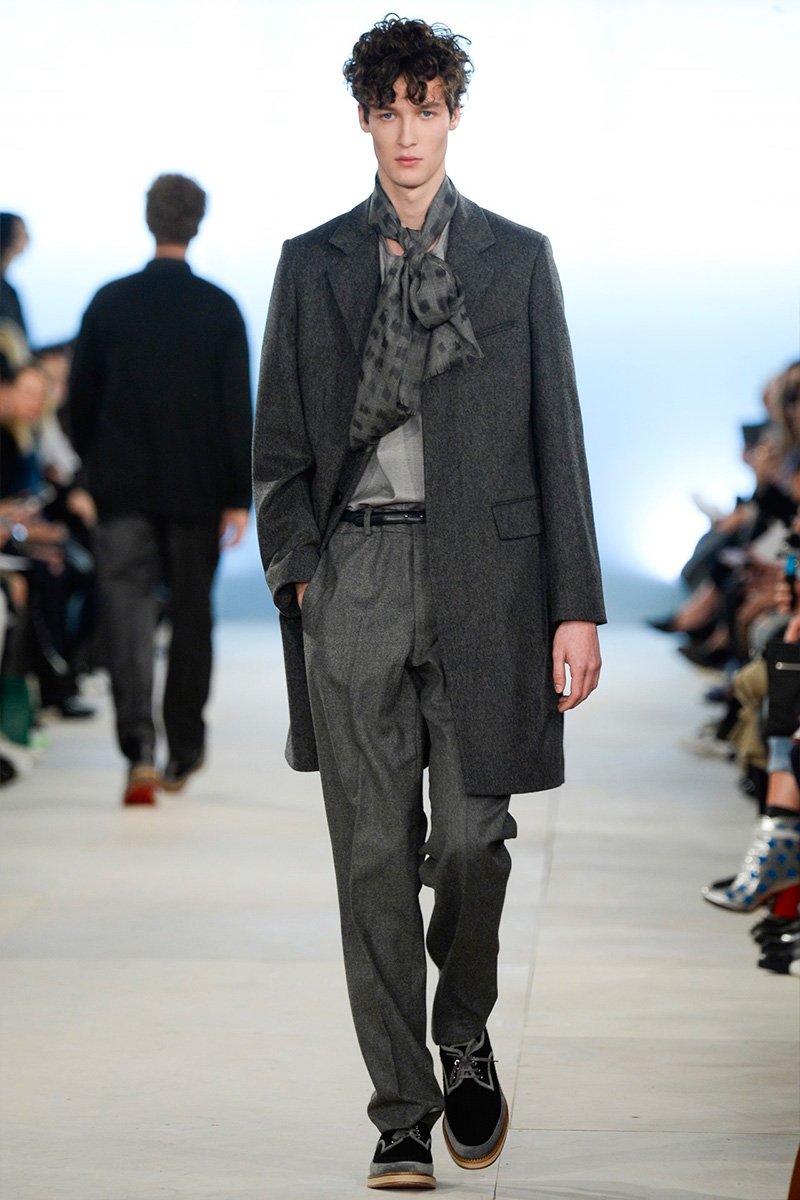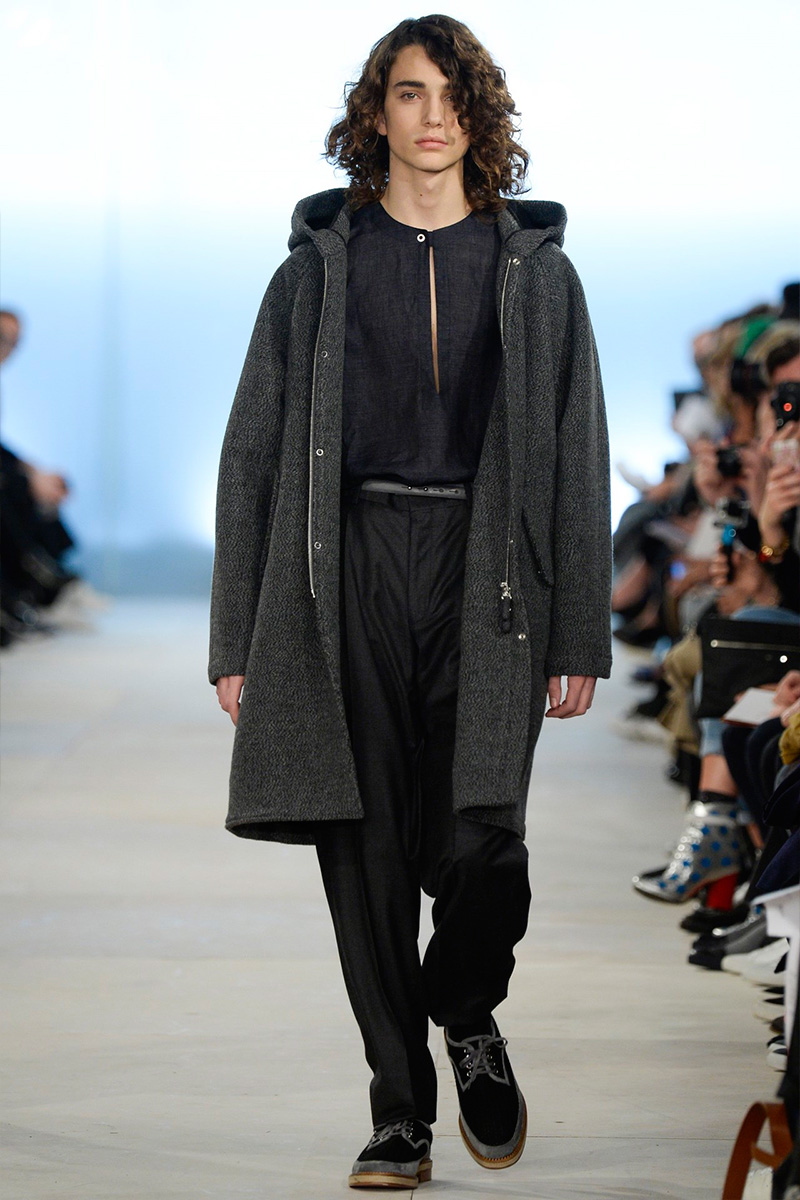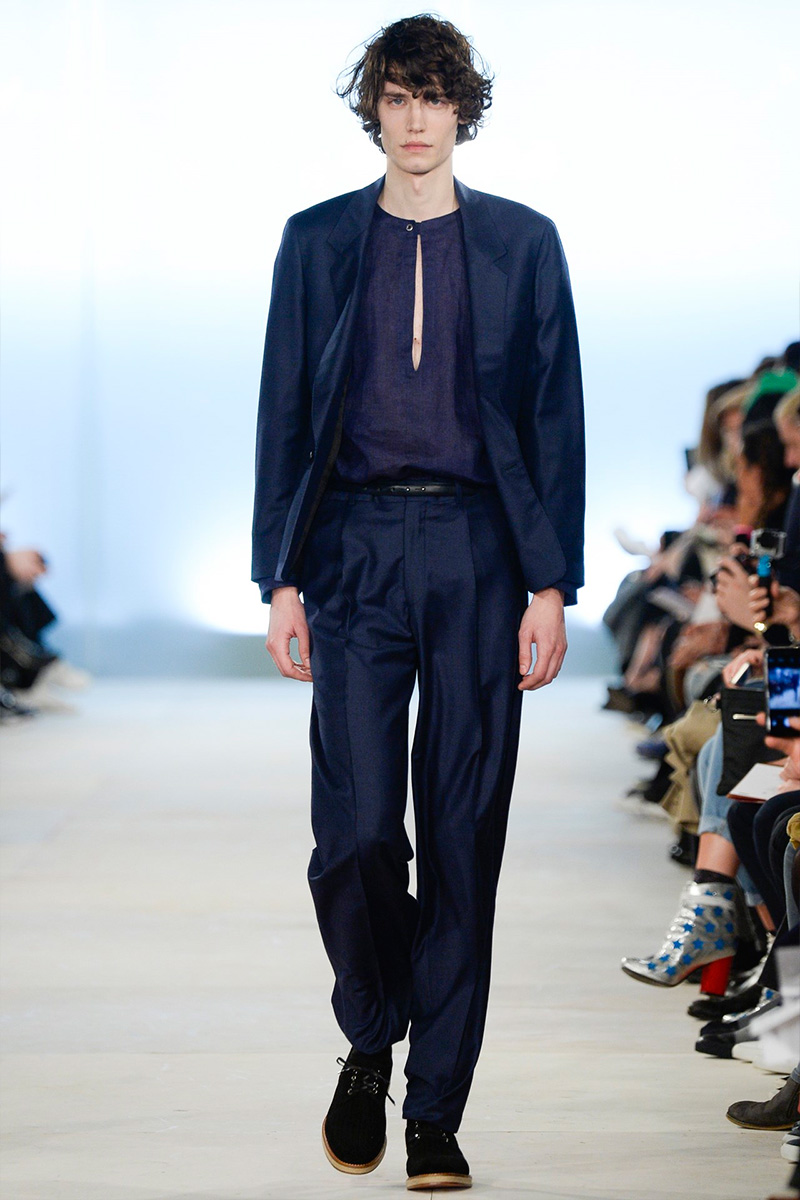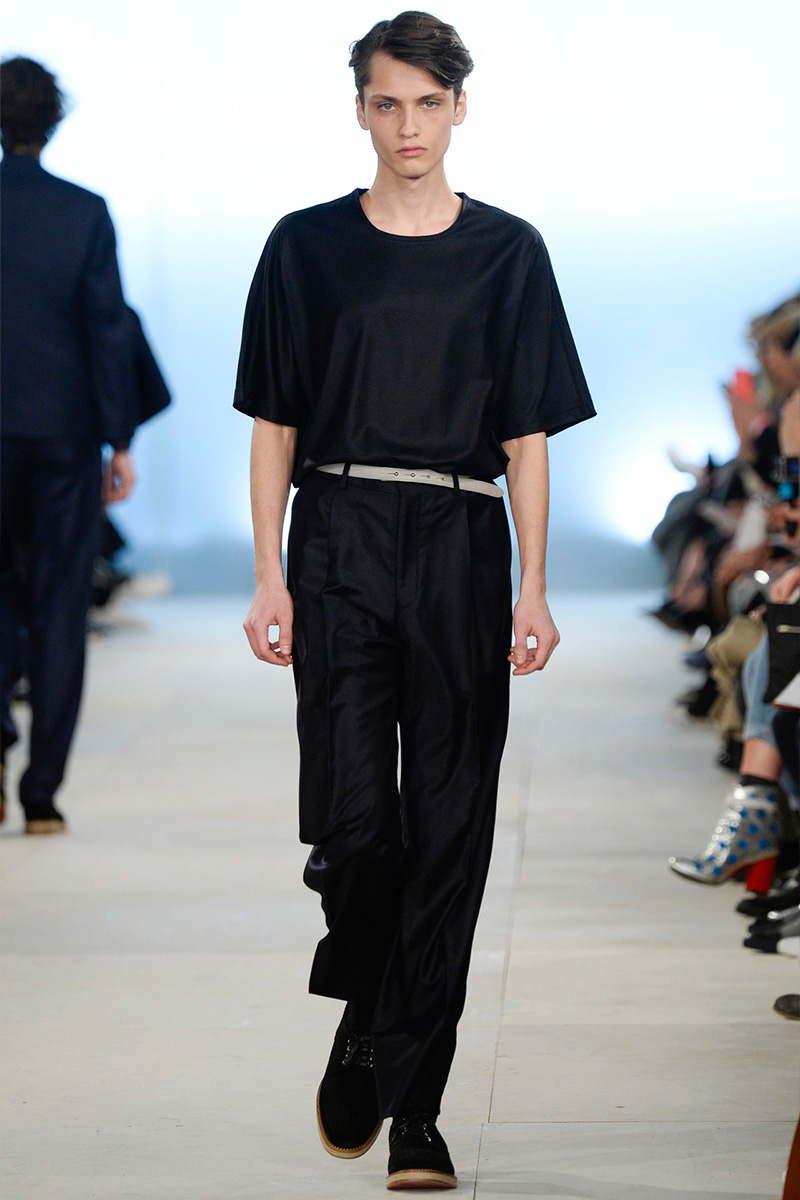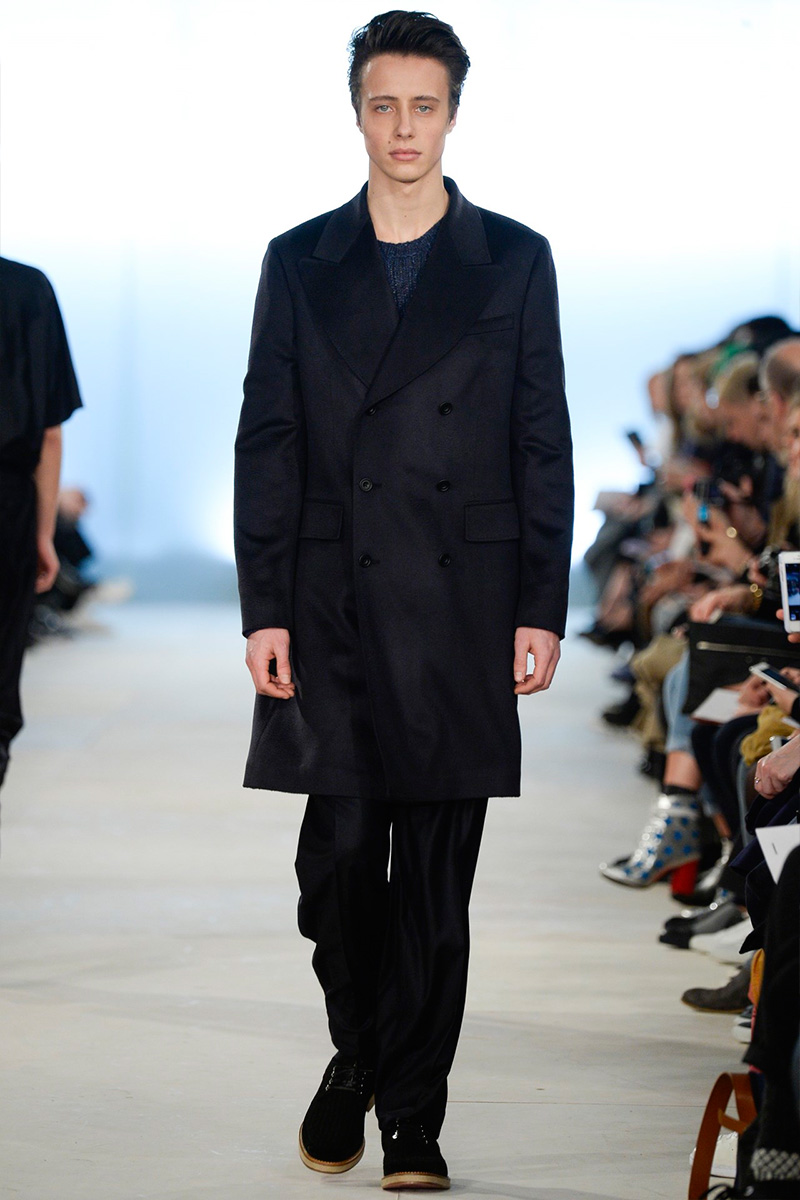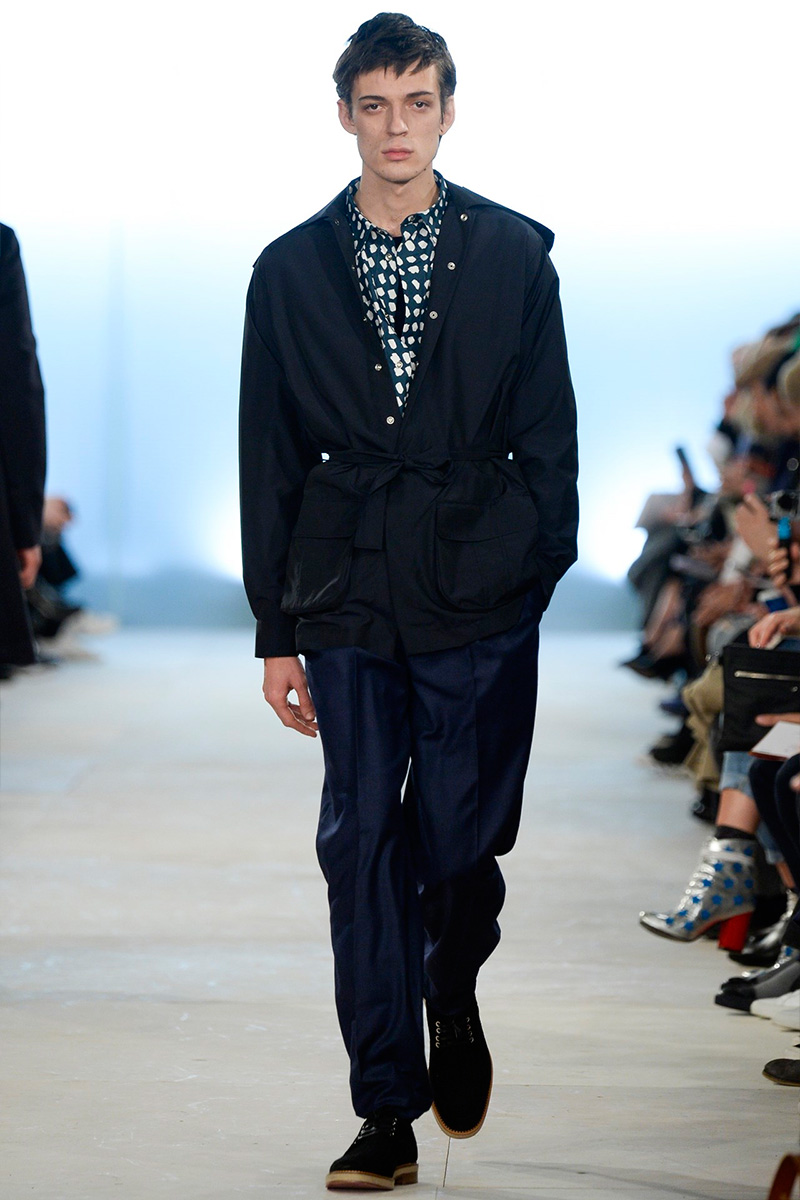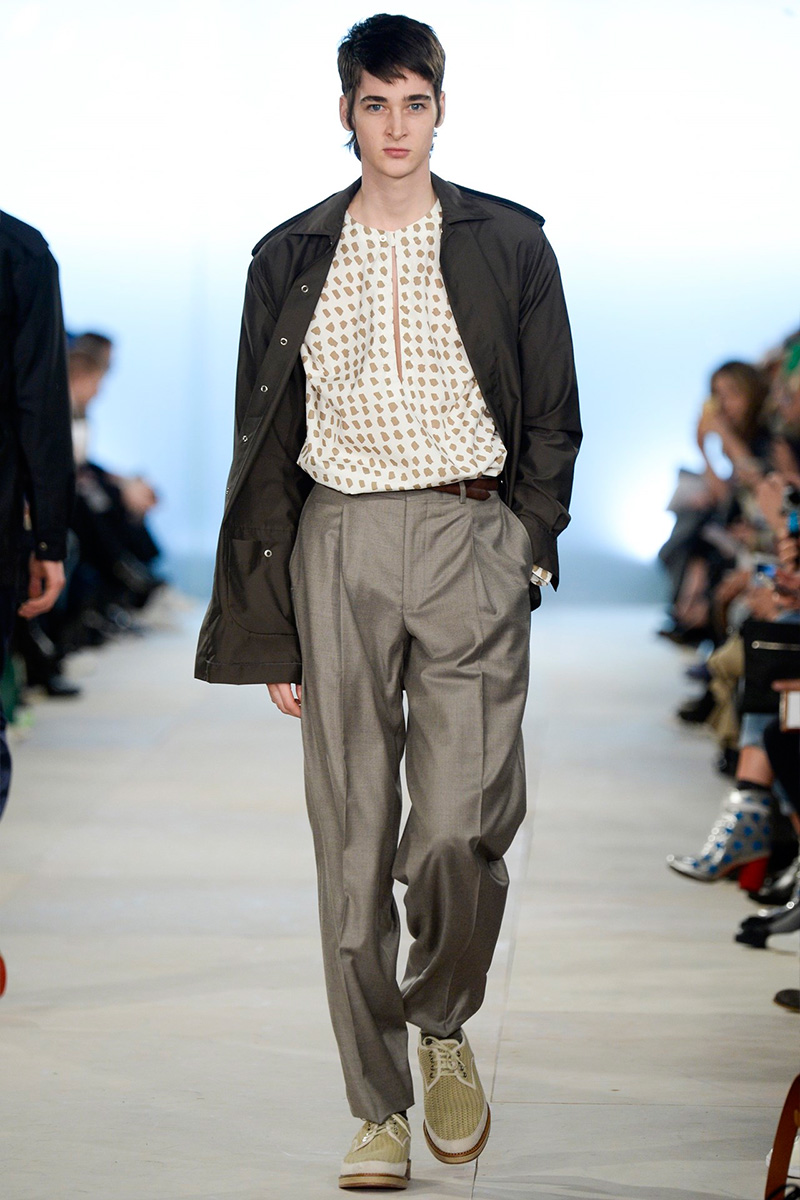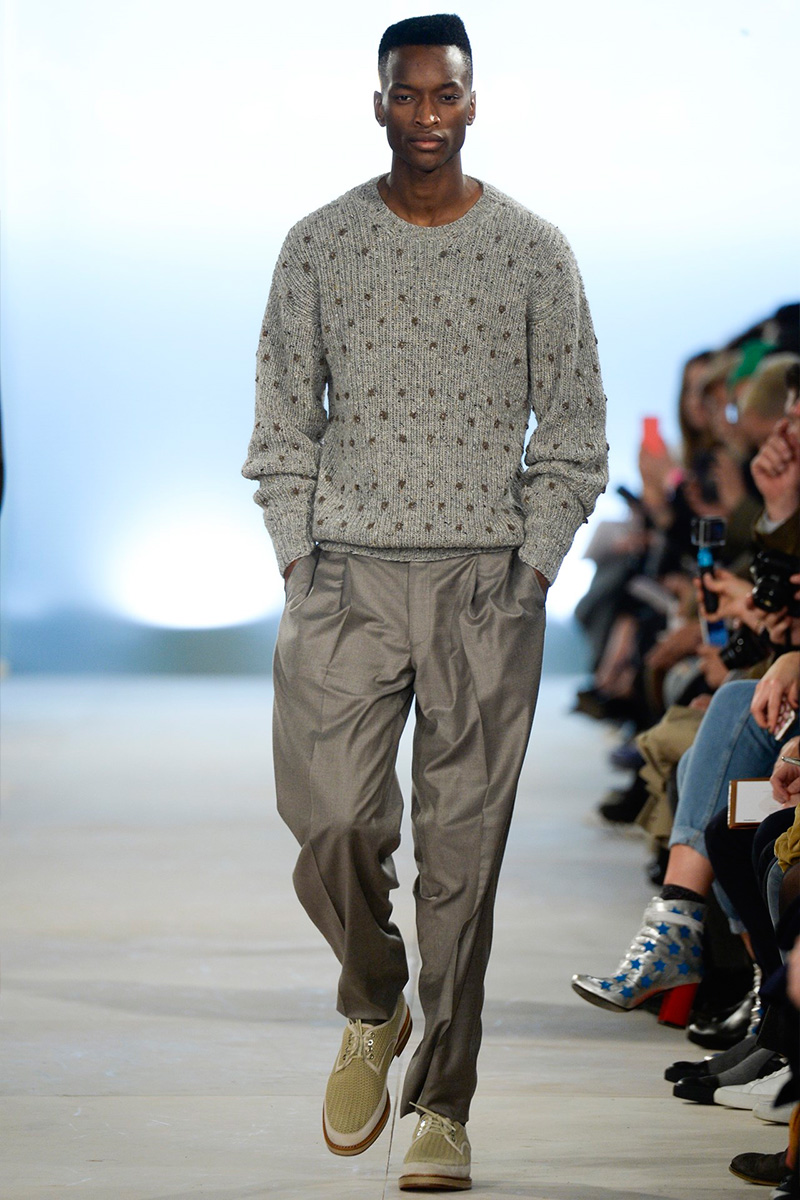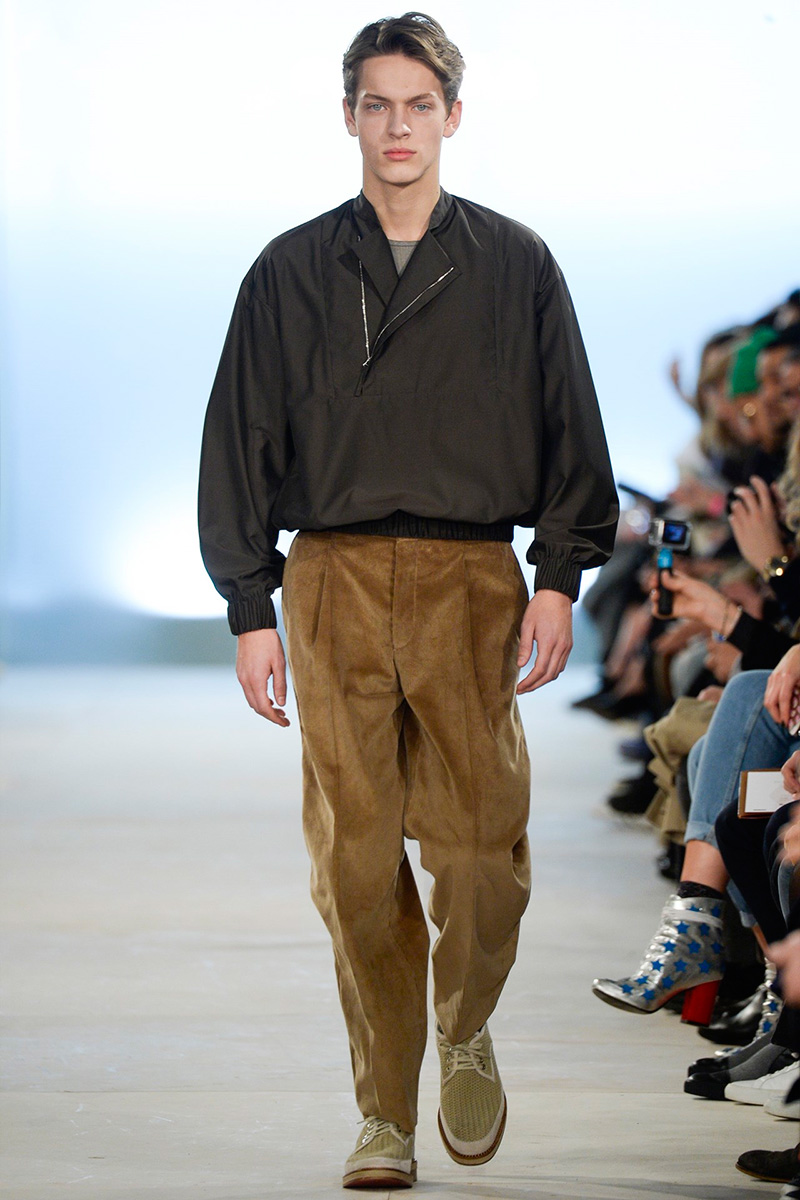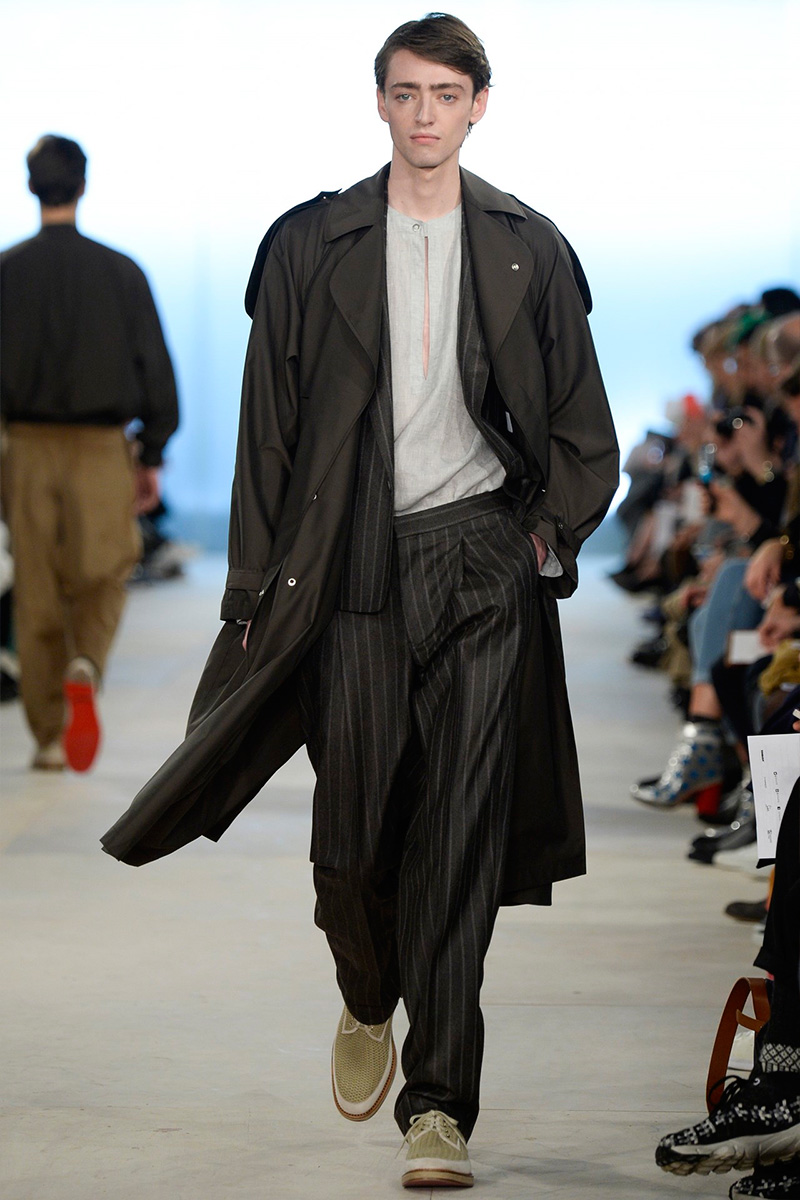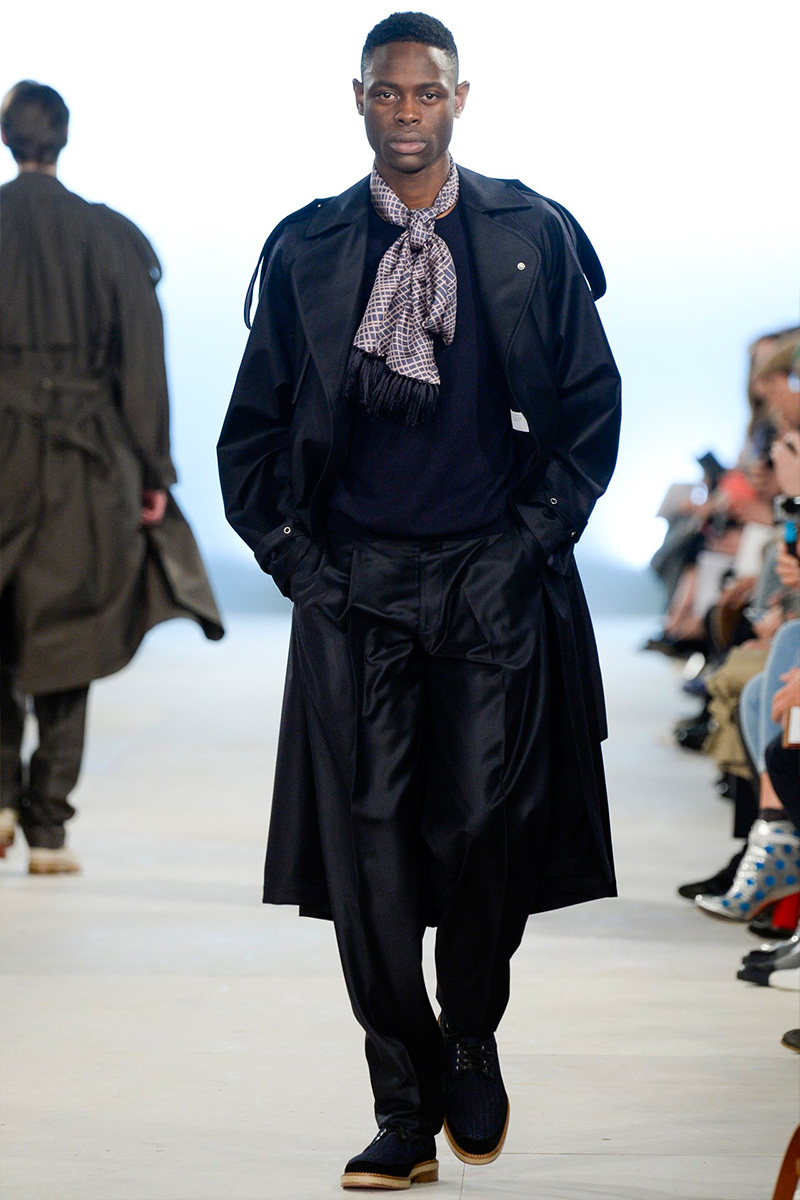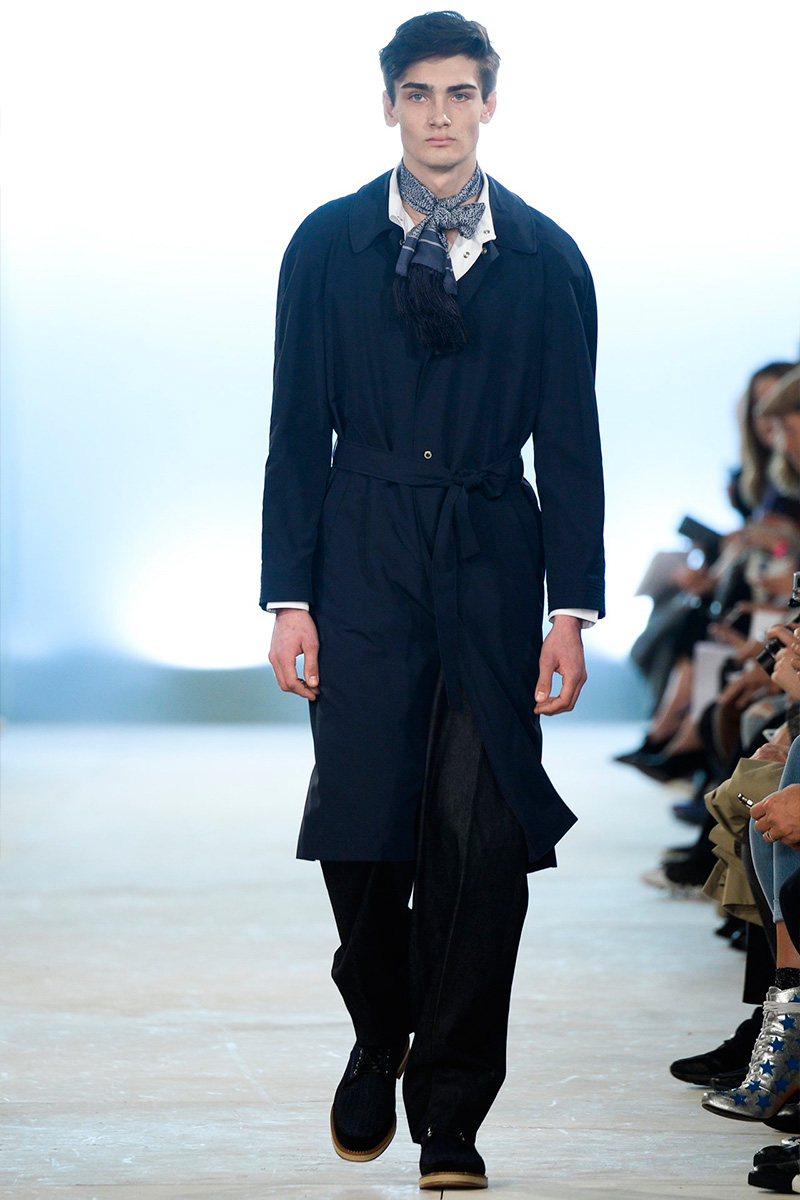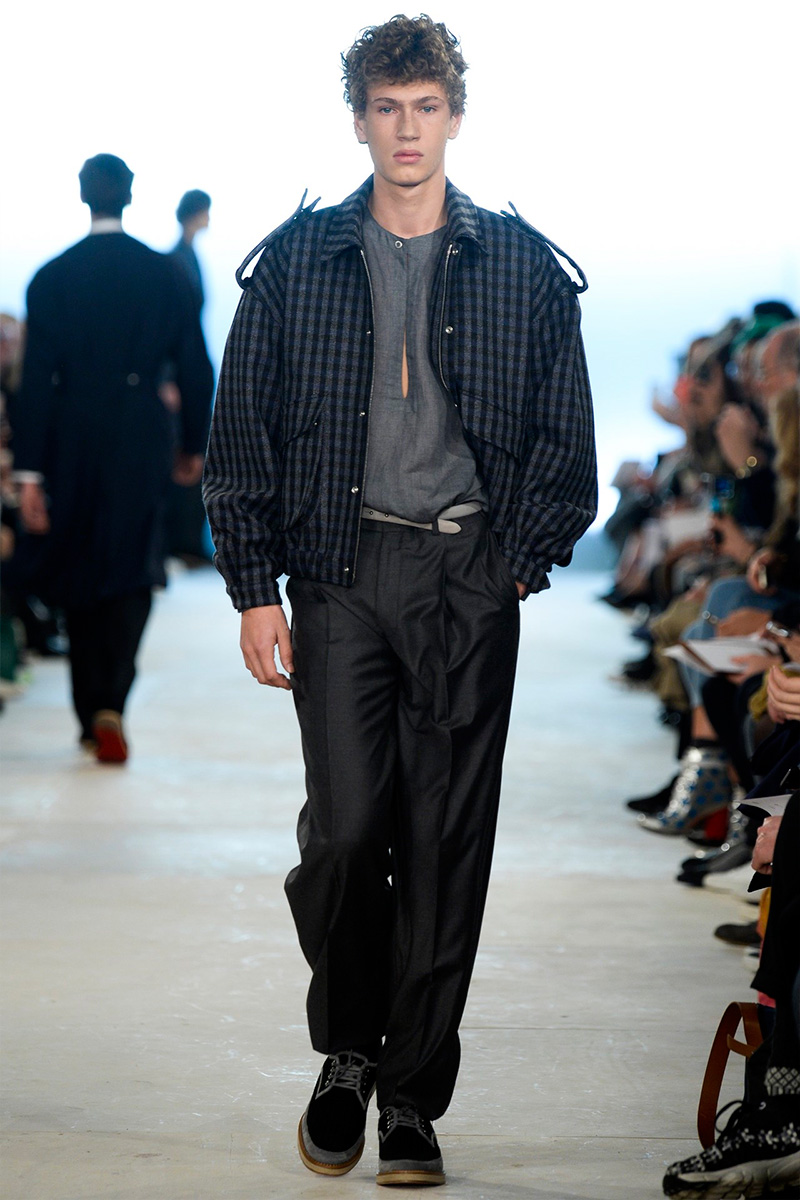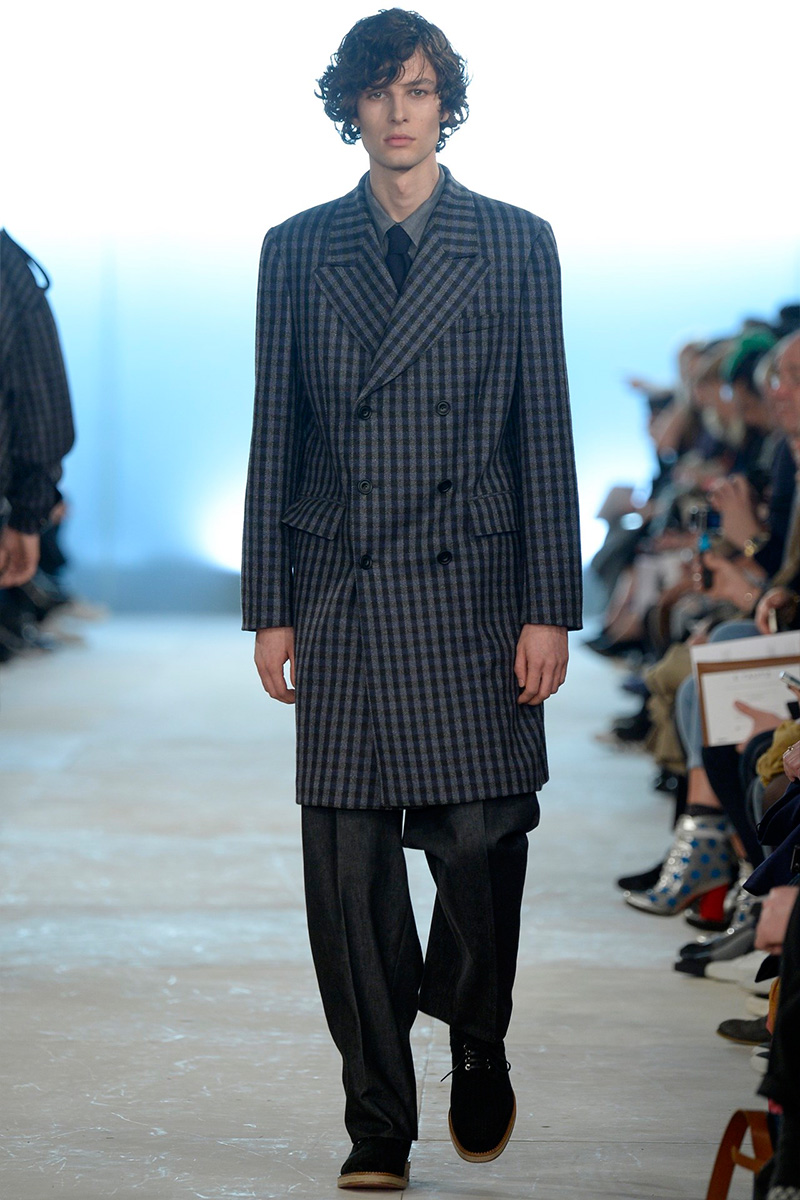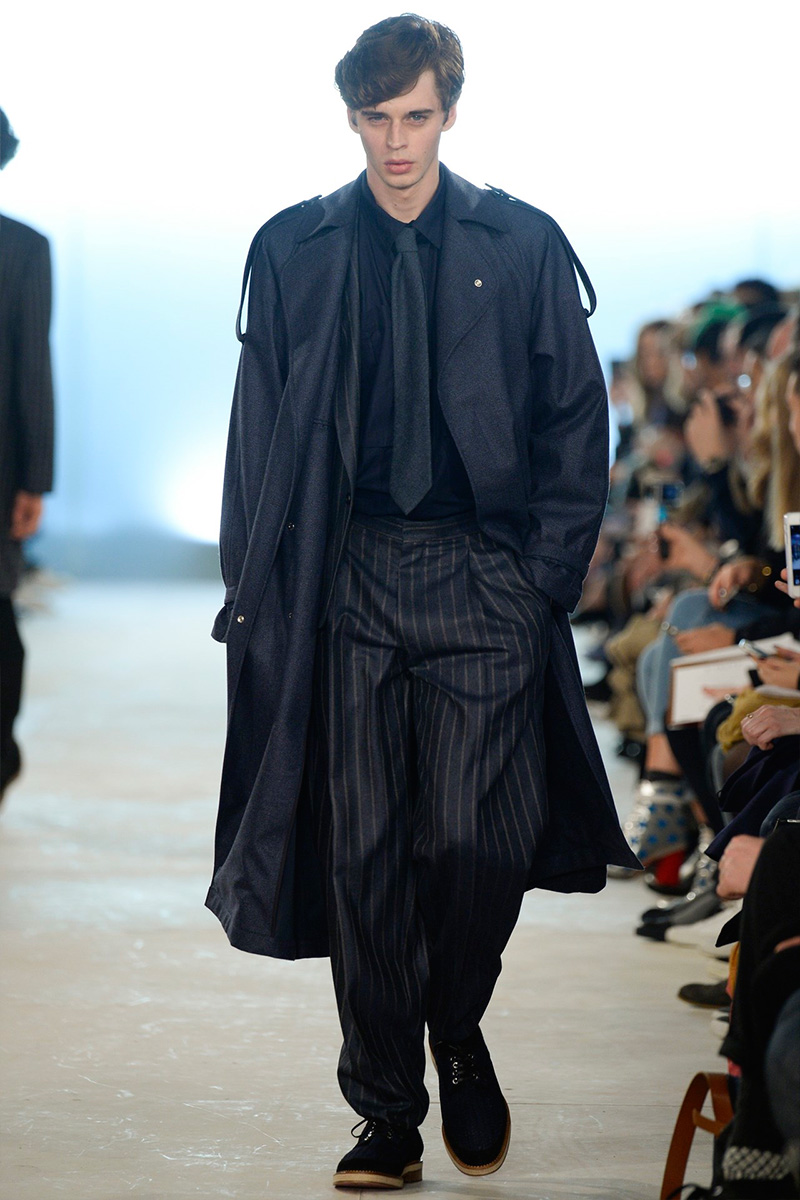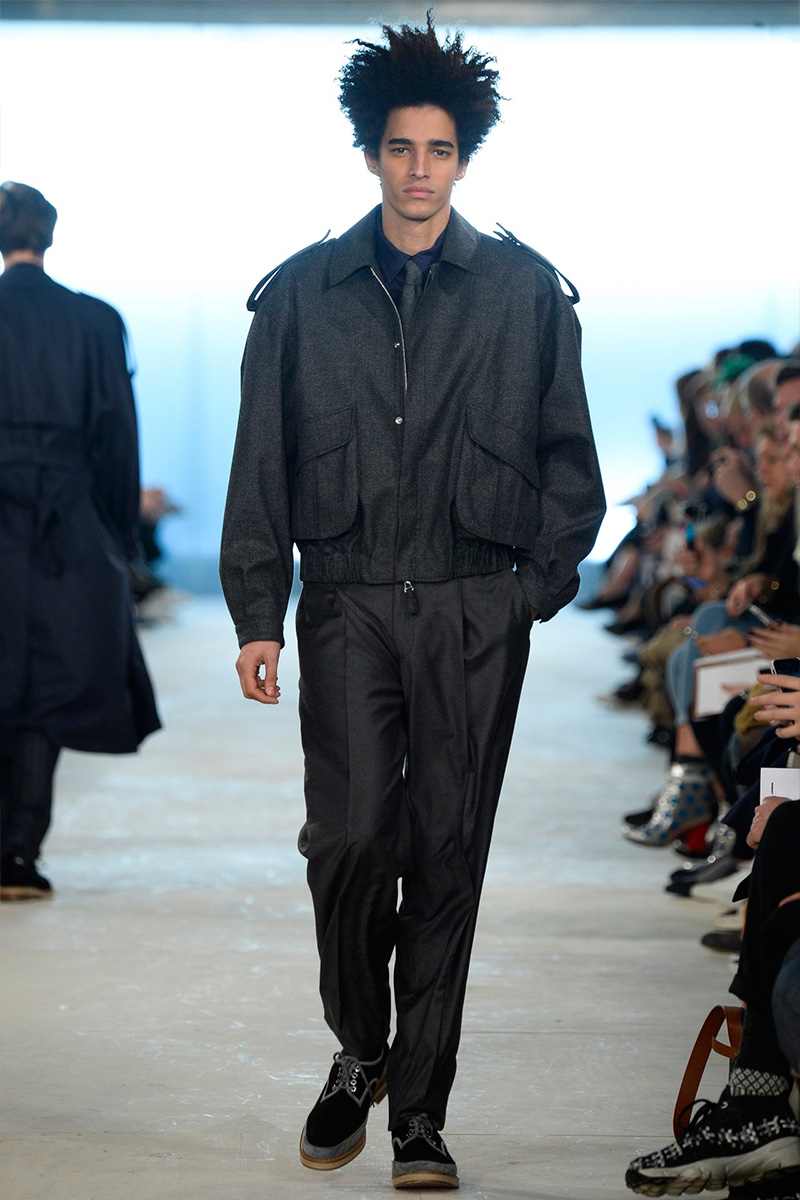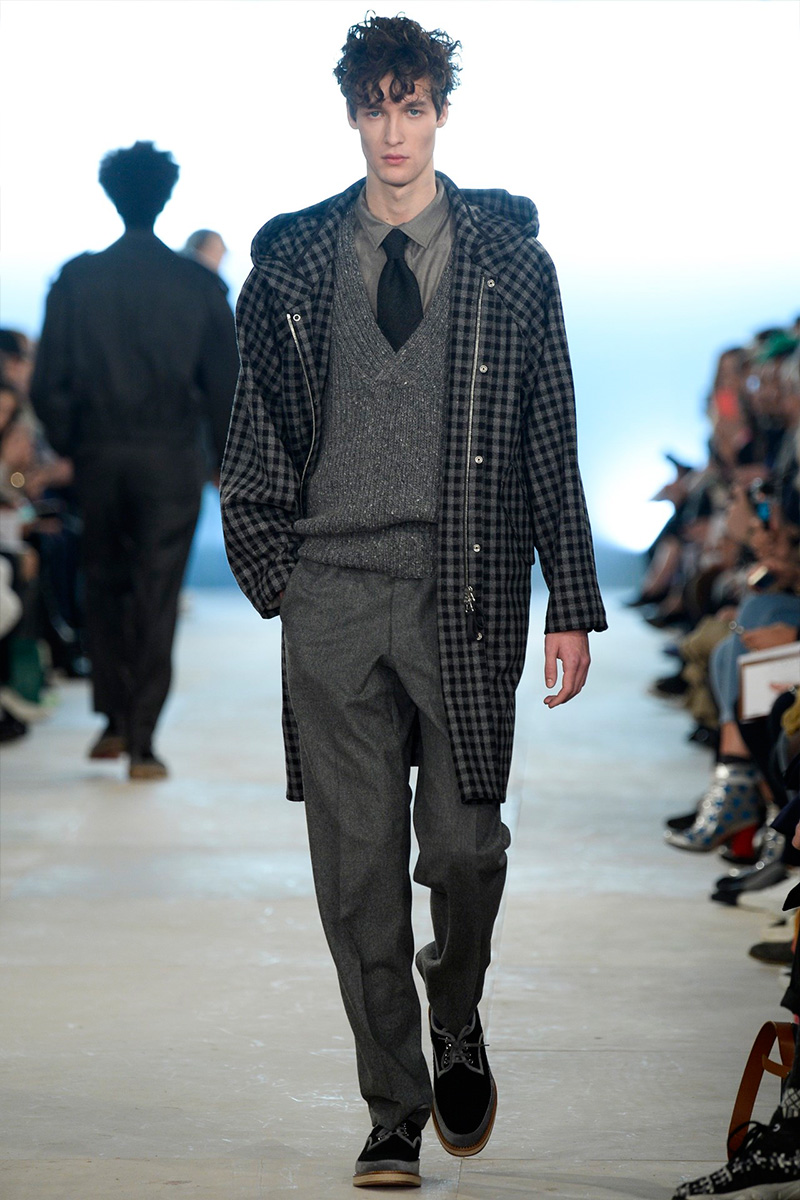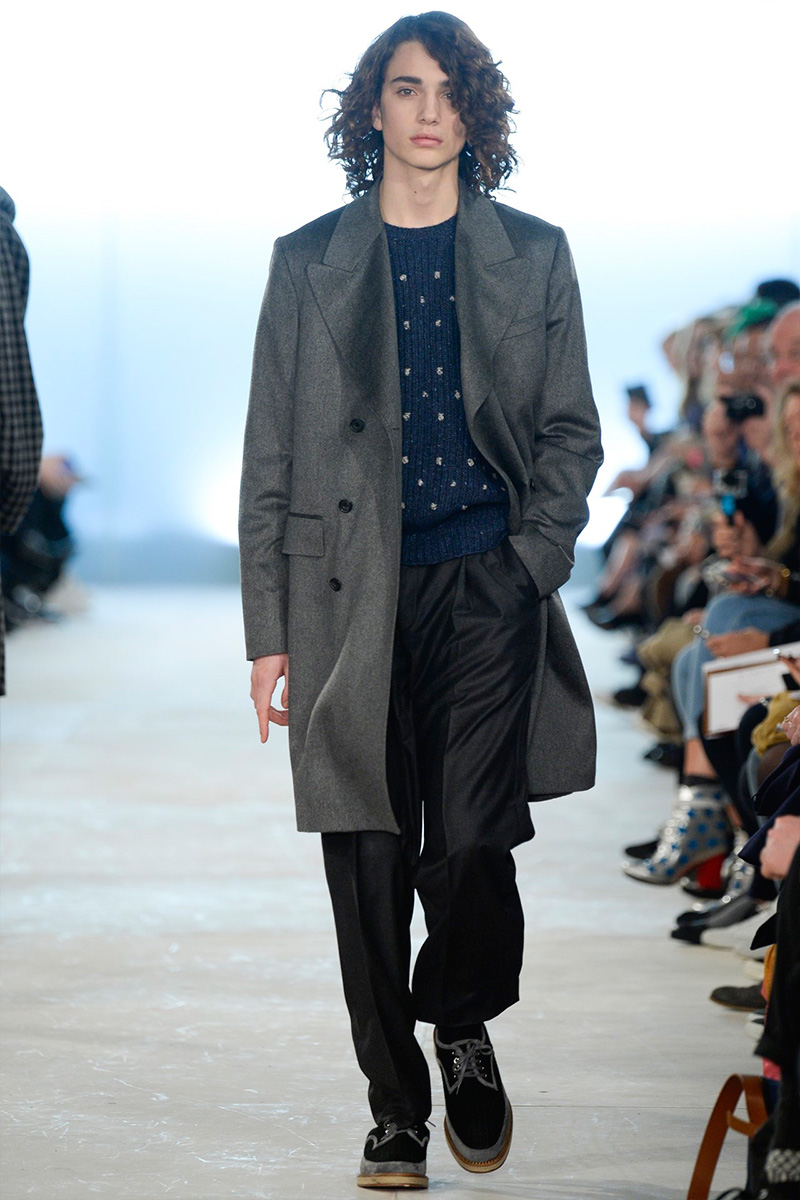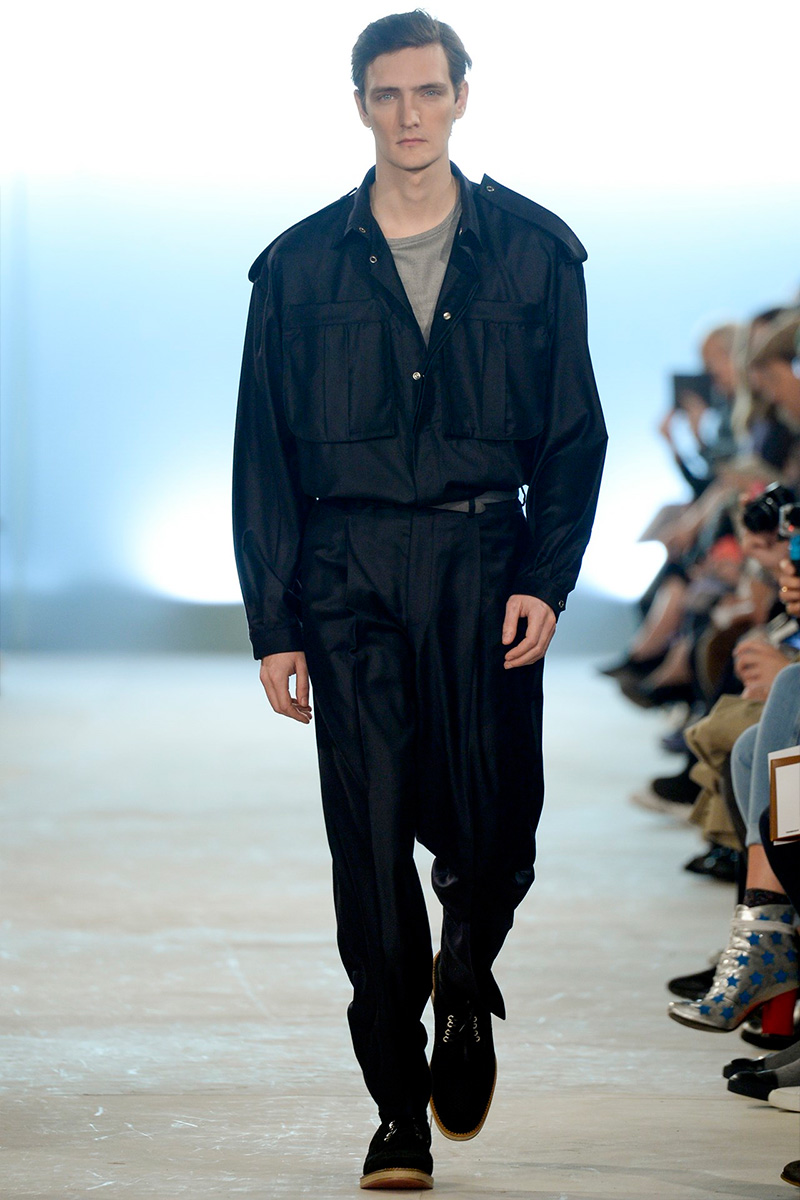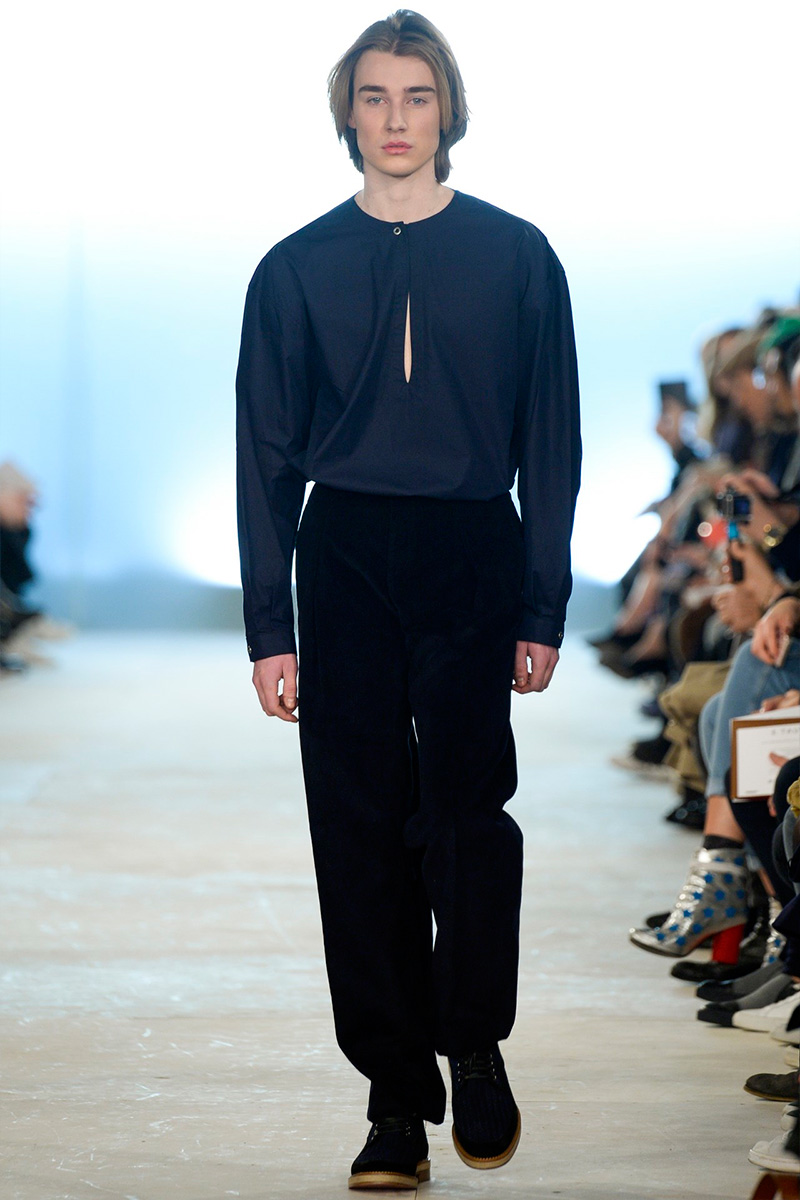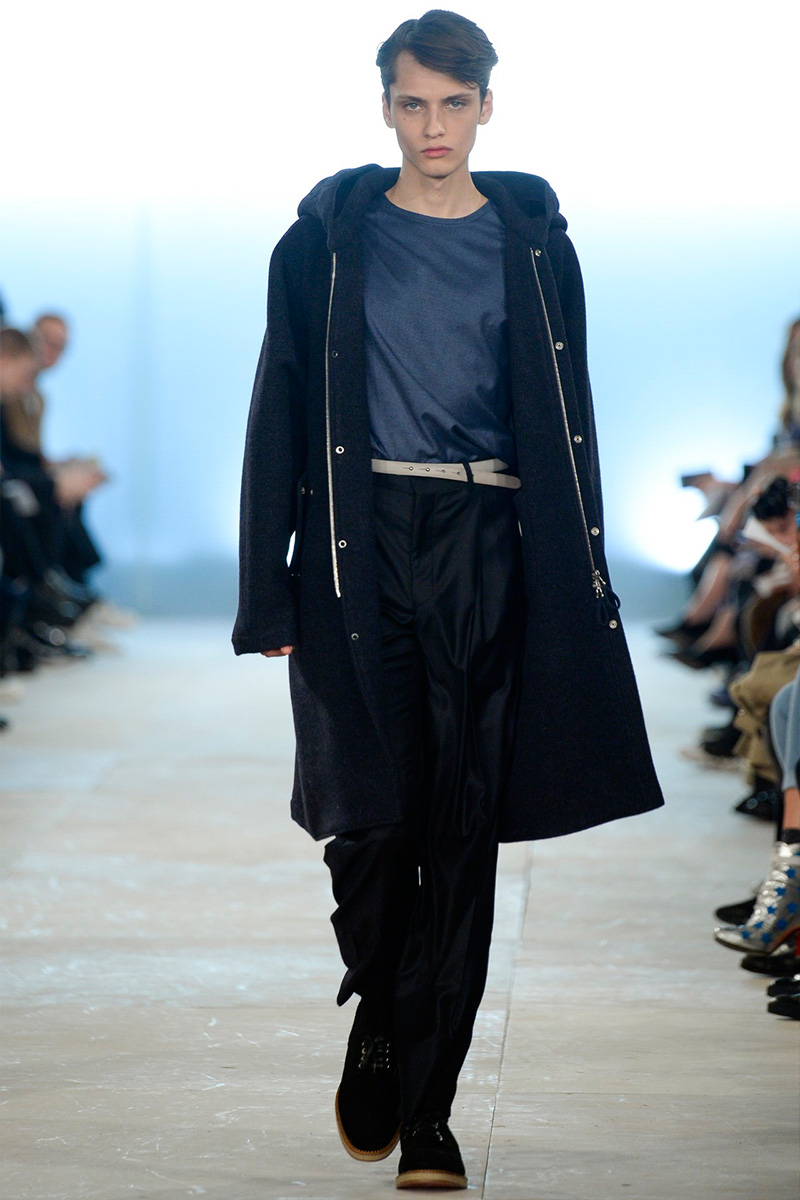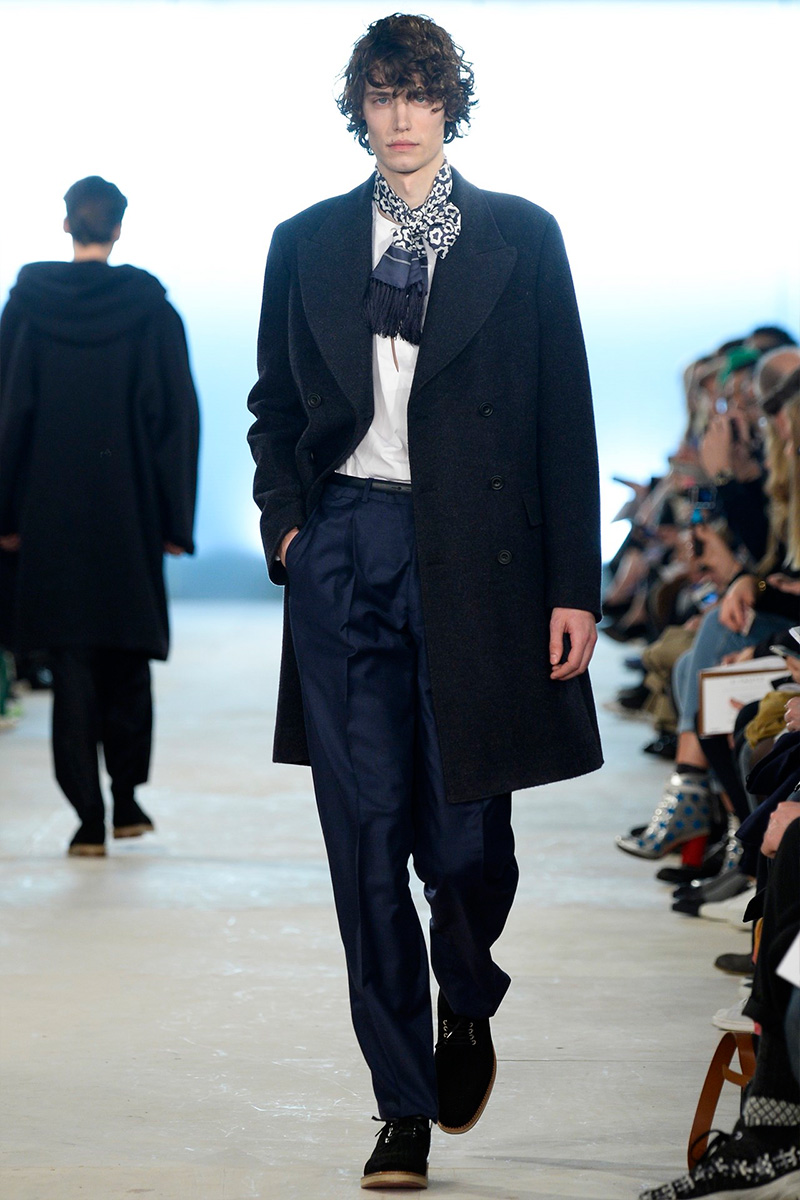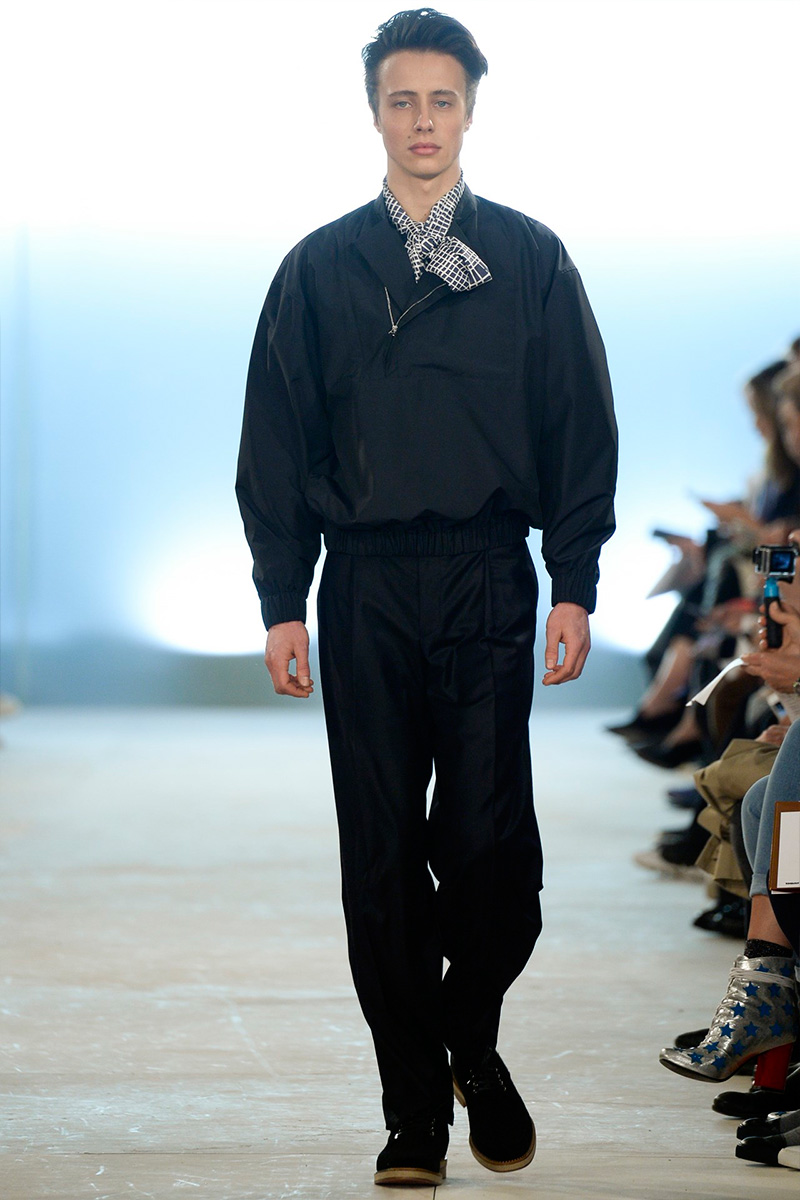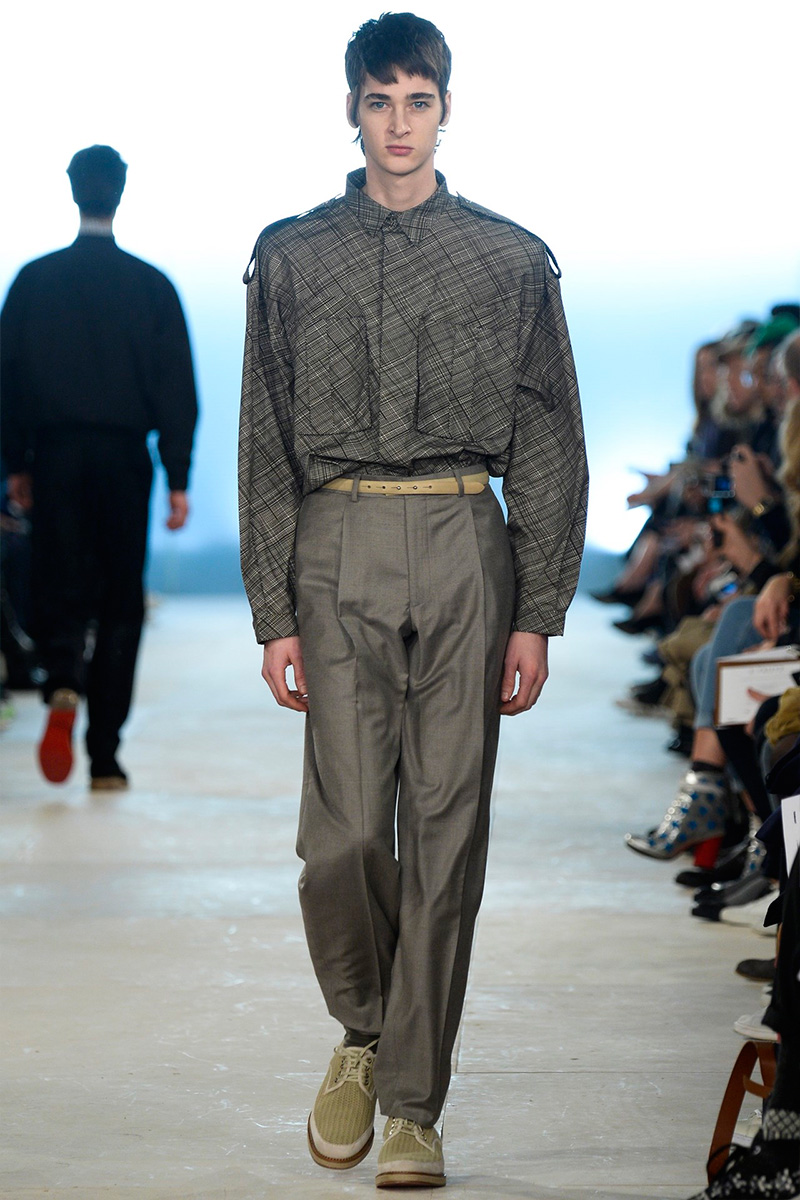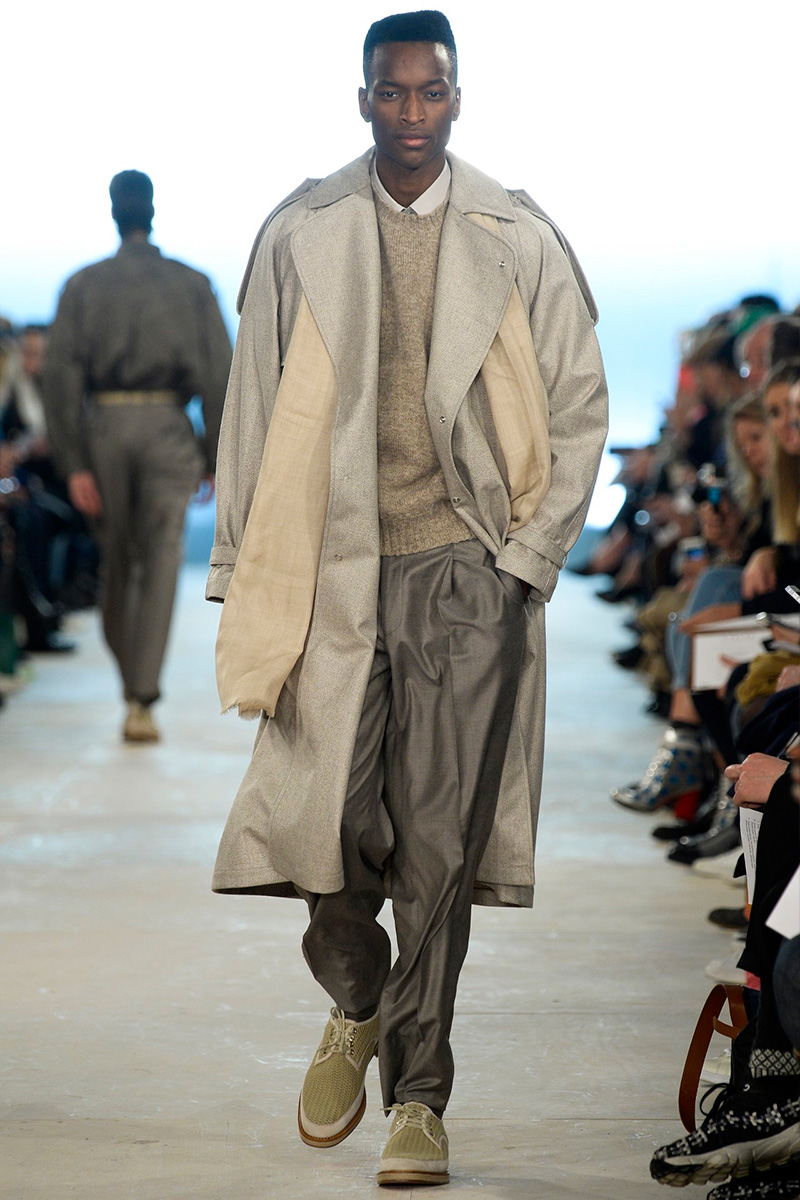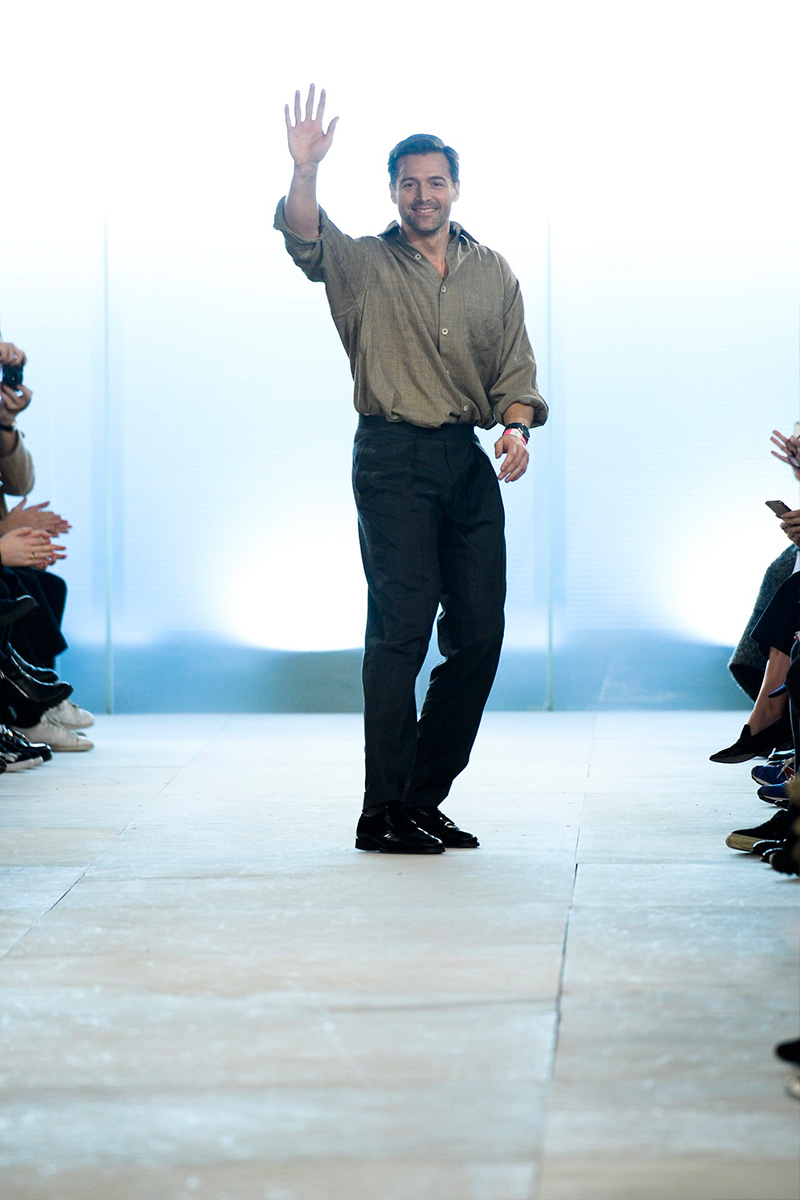 With an upbeat soundtrack of mid 1980s Eurythmics, Frankie Goes to Hollywood and Talking Heads, designer Patrick Grant harks back to the Edinburgh youth scene for this season's E.Tautz collection.
E.Tautz revisits last winter's predominantly grey palette, accented with subtle navy, brown and plum tones across a textural selection of materials. Chunky dove grey knitwear is paired with charcoal pleated trousers, while some more autumn-appropriate finer shirting layers and bombers, with a hint of RAF silhouettes, are seen scattered throughout the collection.
One of the standout looks of the show is worn by Mac Phiri from AMCK Models, he is styled in a full navy look made up of a soft trench coat that billows down the catwalk, covering relaxed suiting and a crew neck Shetland wool sweater, accessorised with a plum coloured printed silk scarf, tied up close to the neck.
Louboutin continue their collaboration with E.Tautz this season, providing a flash of red amongst the muted tones of the collection. The footwear came in a combination of suede and woven uppers with a distinctly summery espadrille aspect to the upper sole.
As always the E.Tautz collection delivers a beautifully tailored and styled collection of luxurious but understated materials. The perfect brand for the subtly sybaritic gentleman.