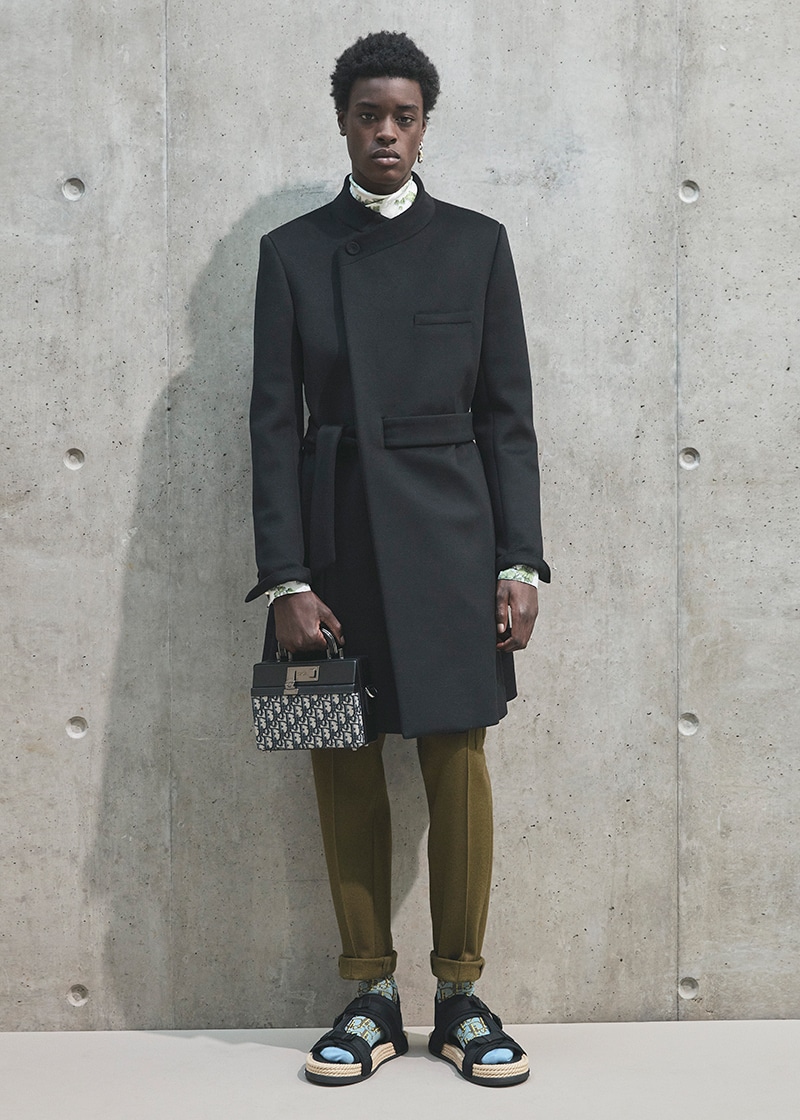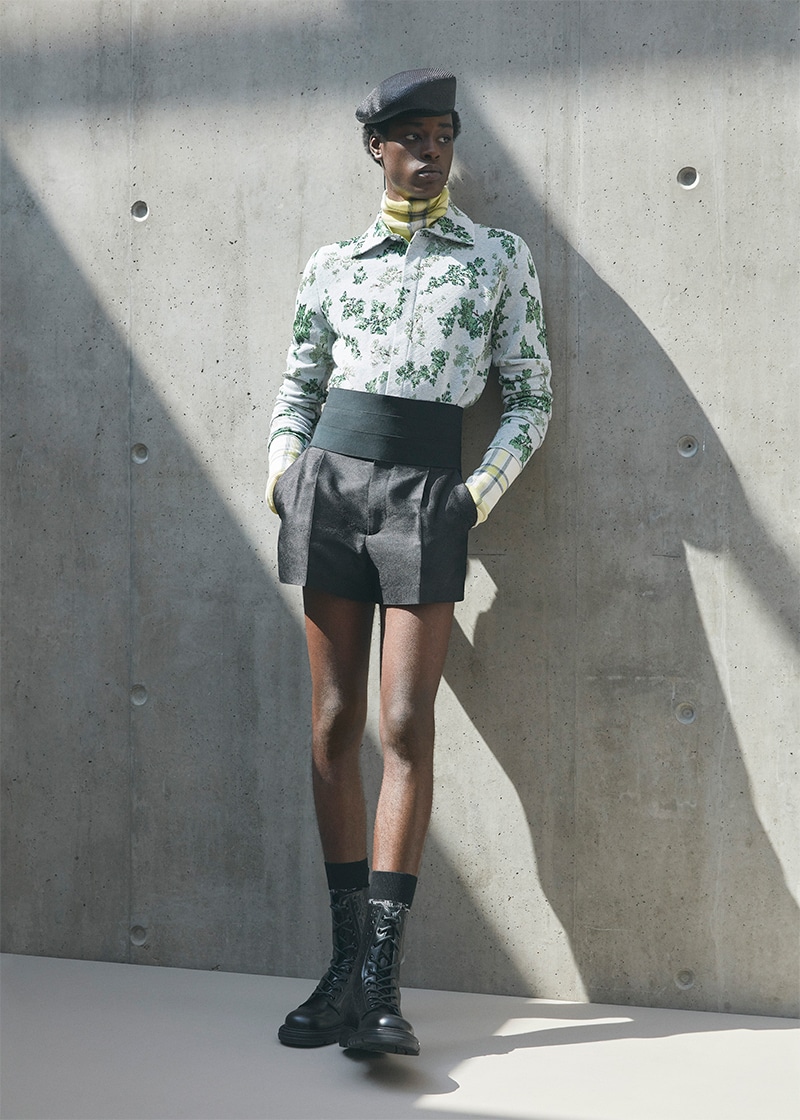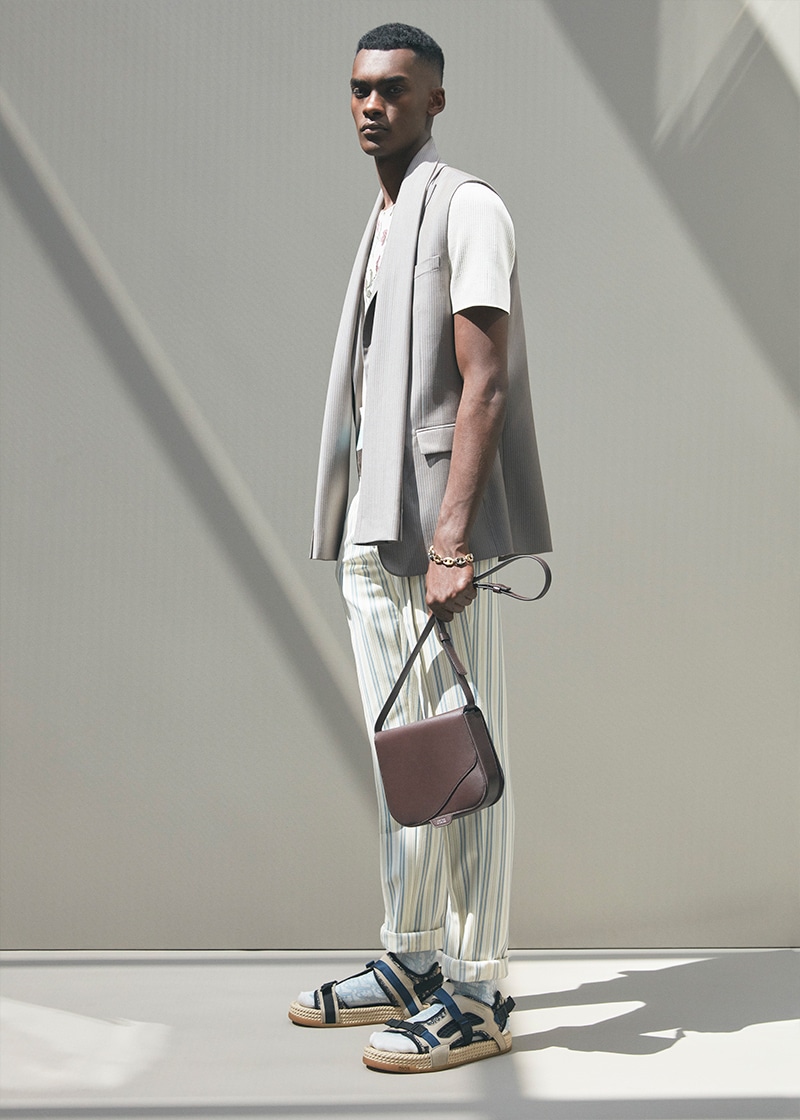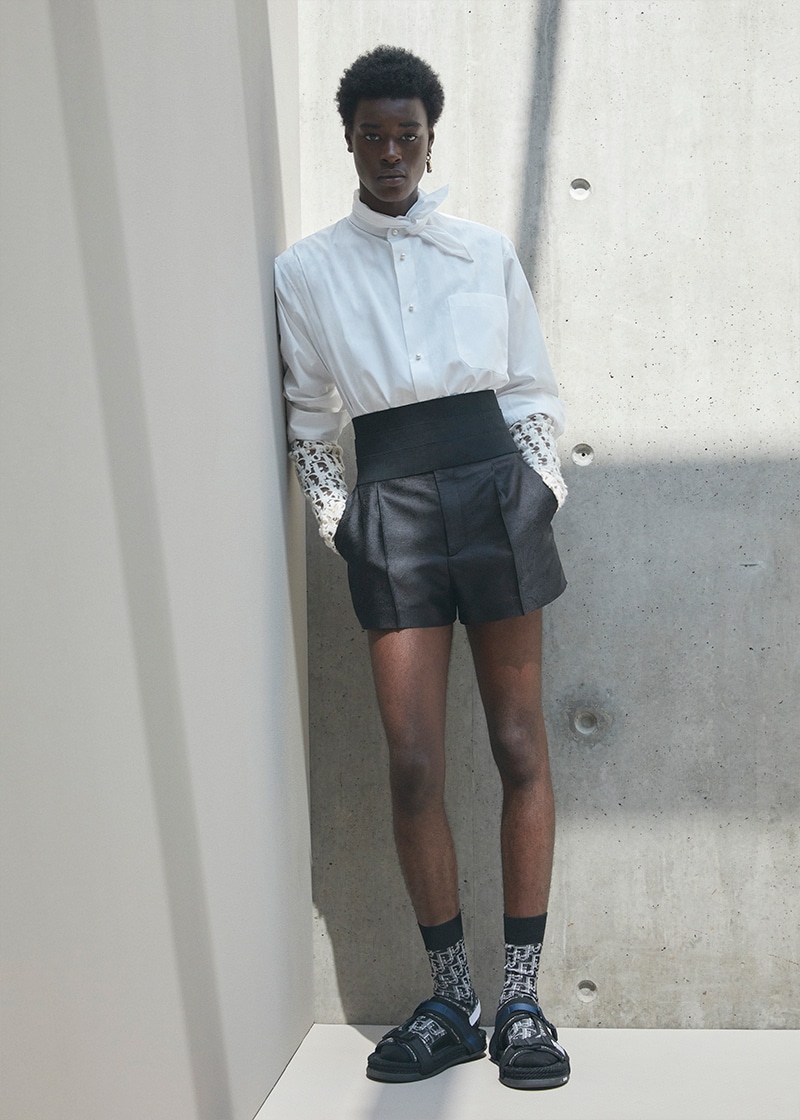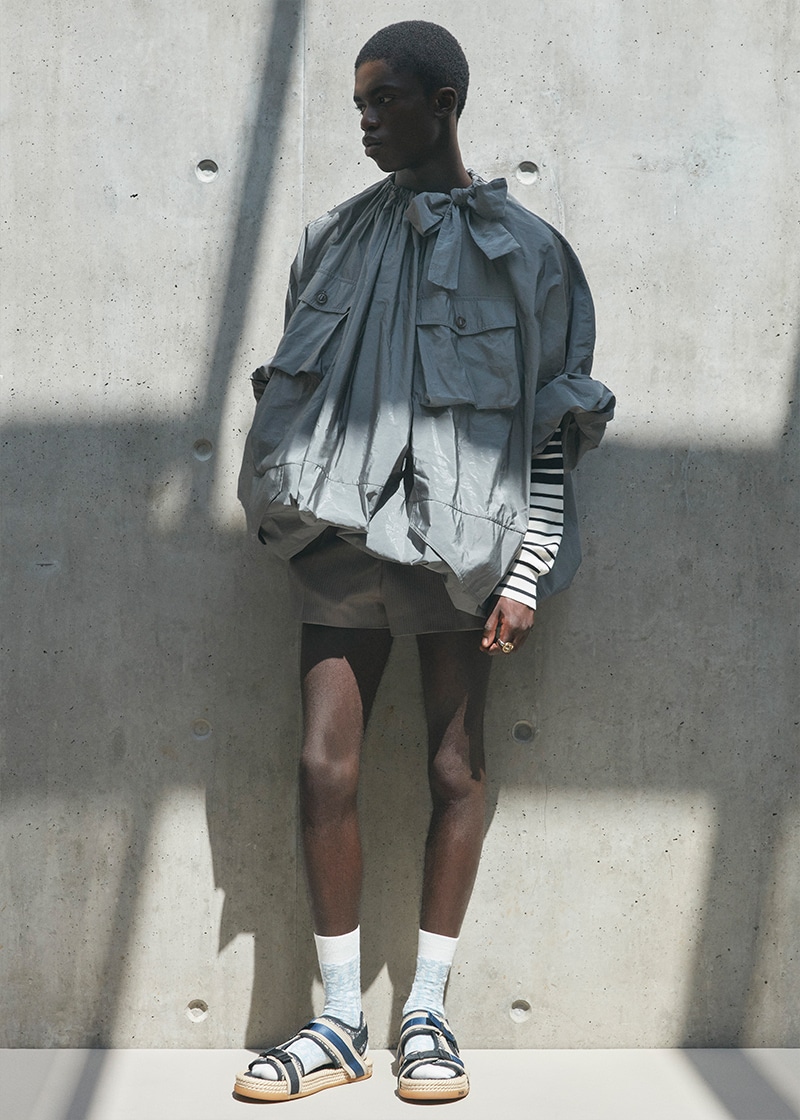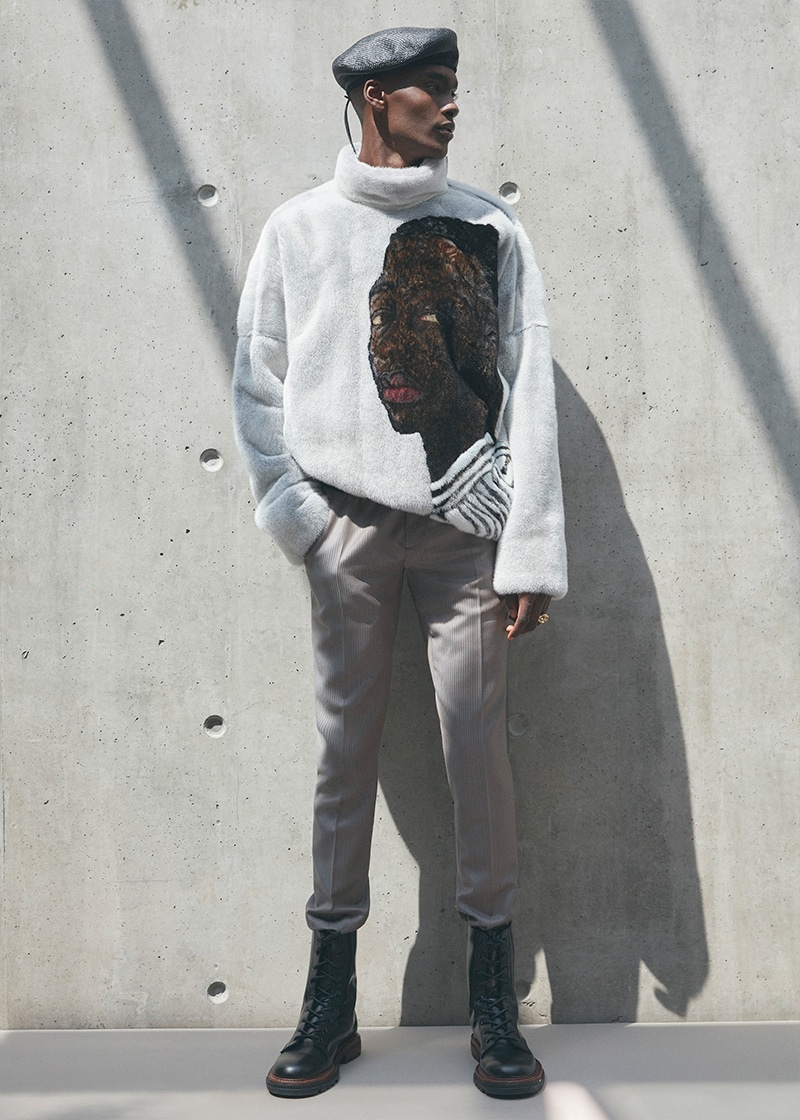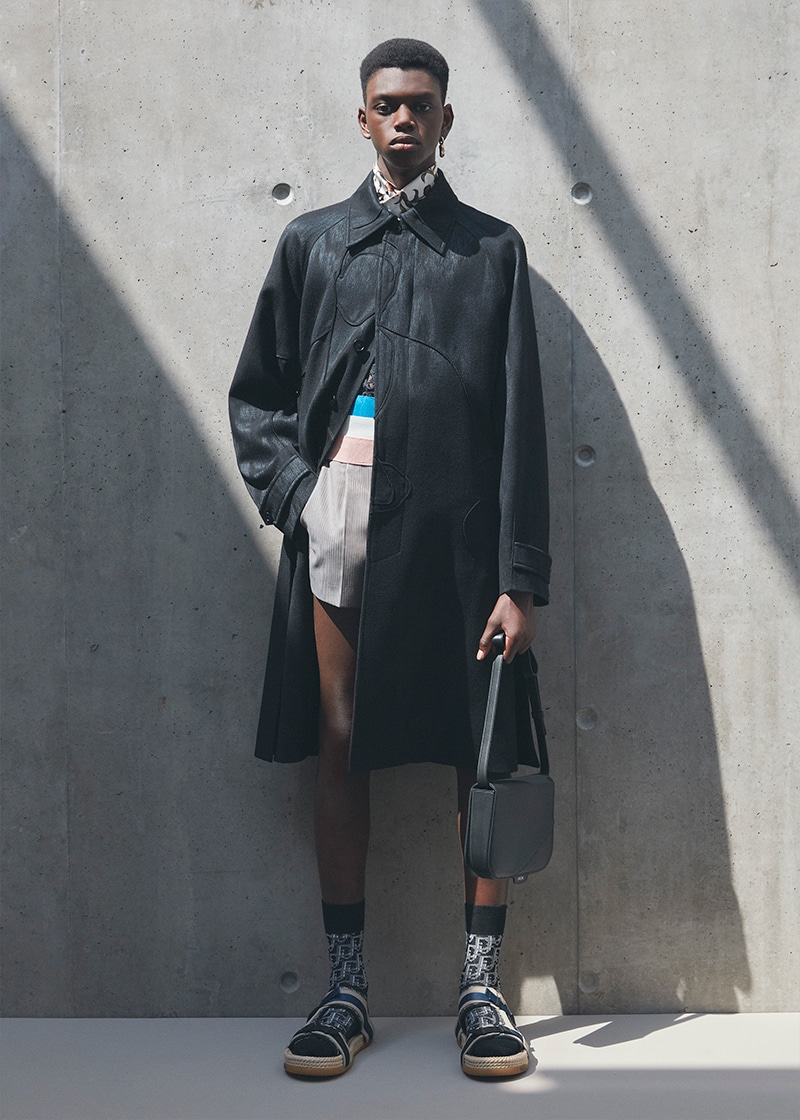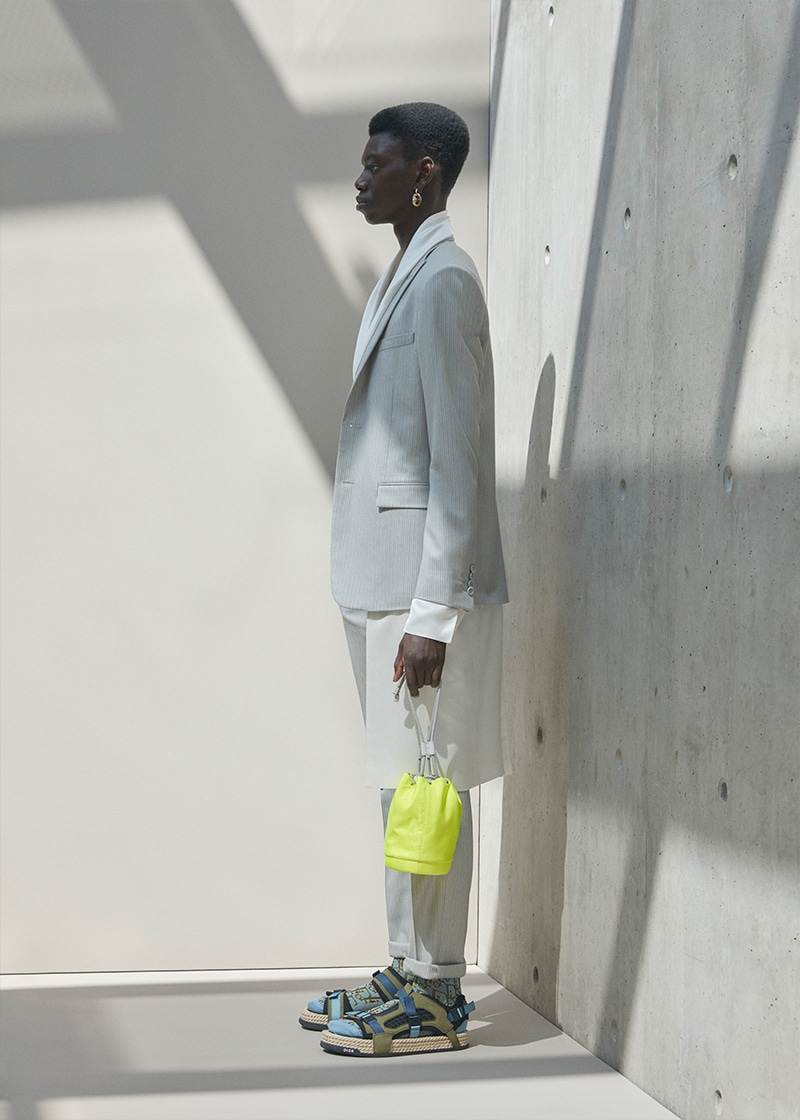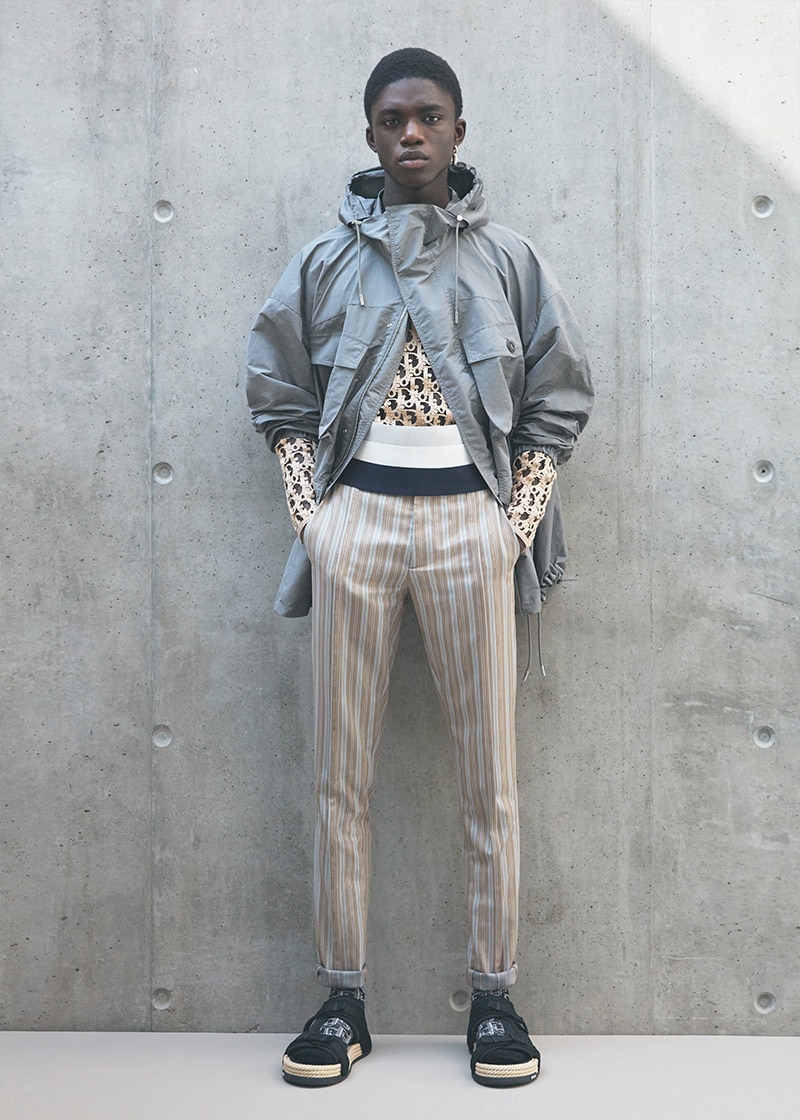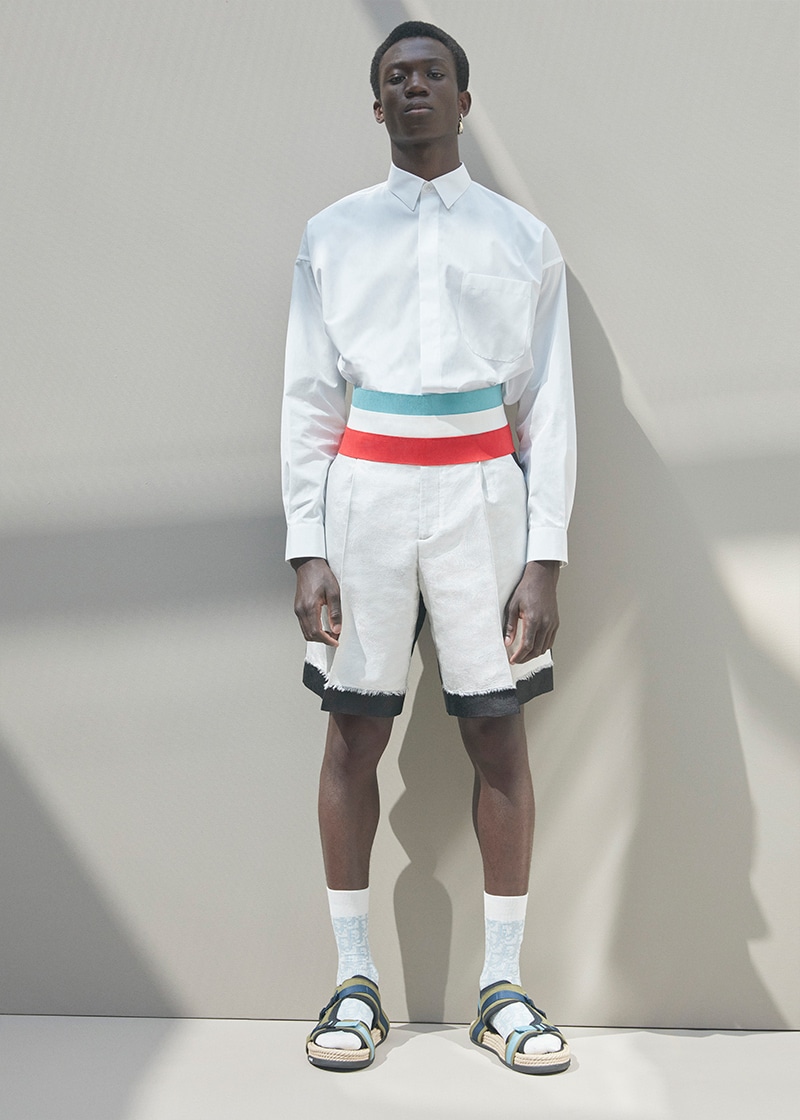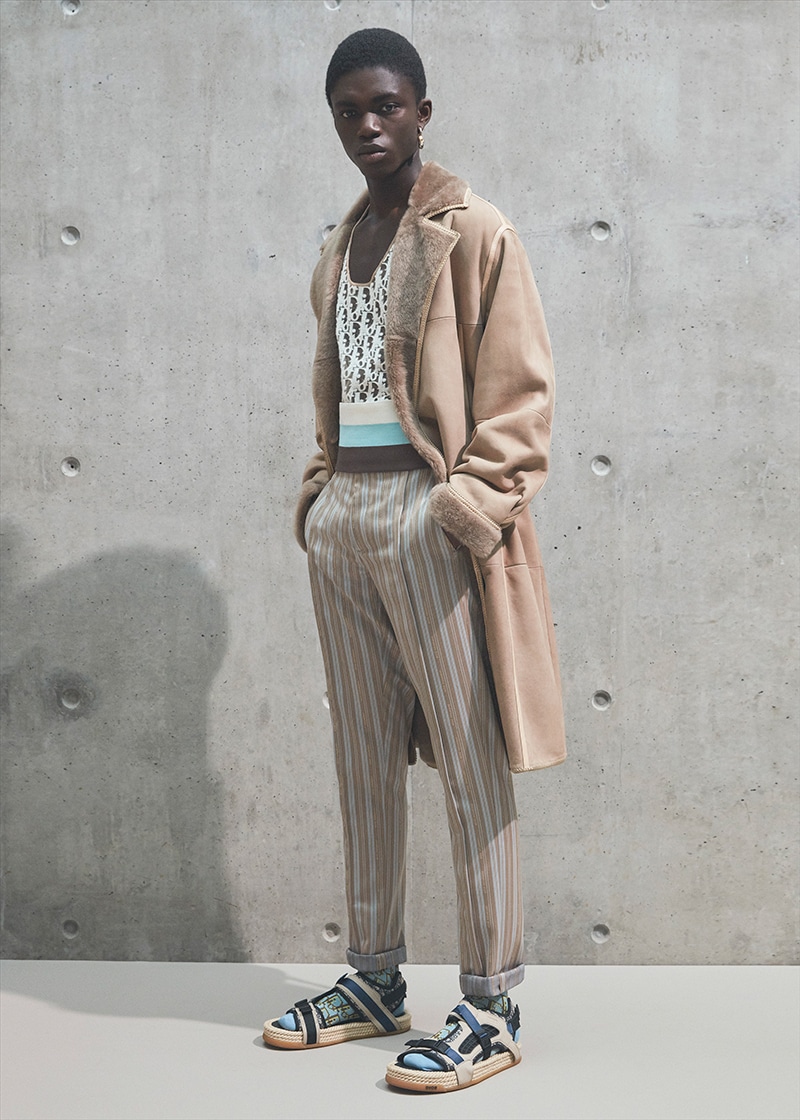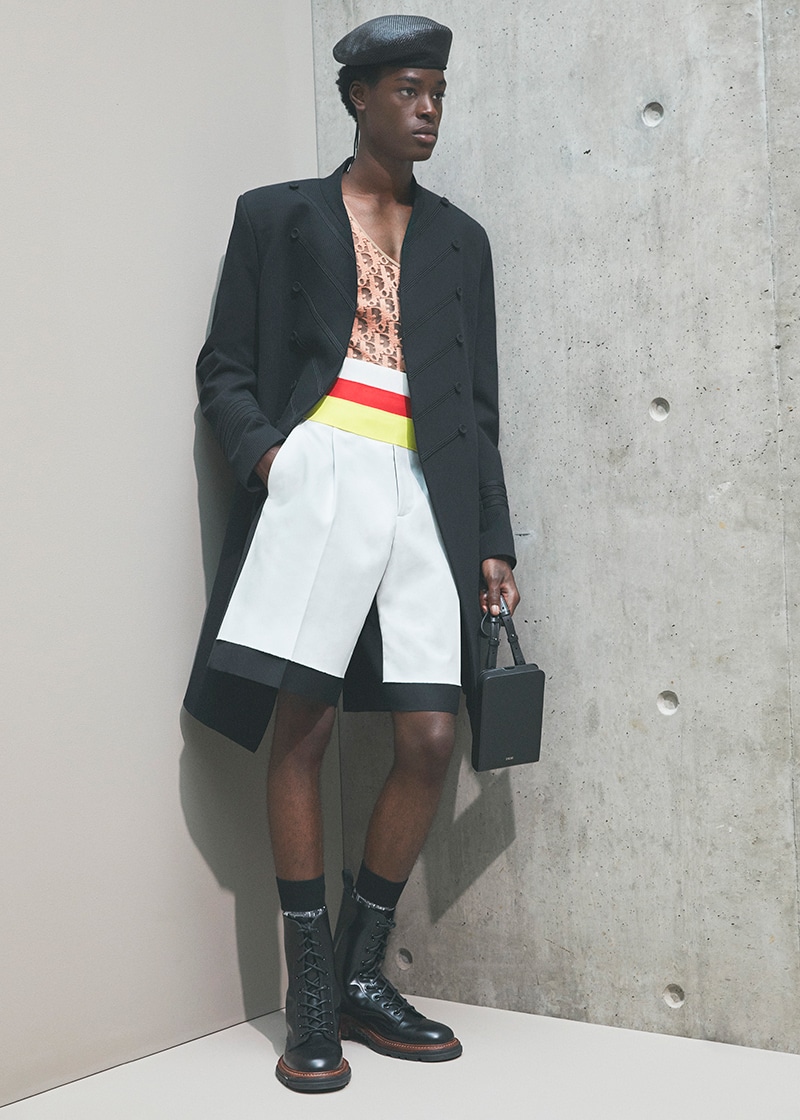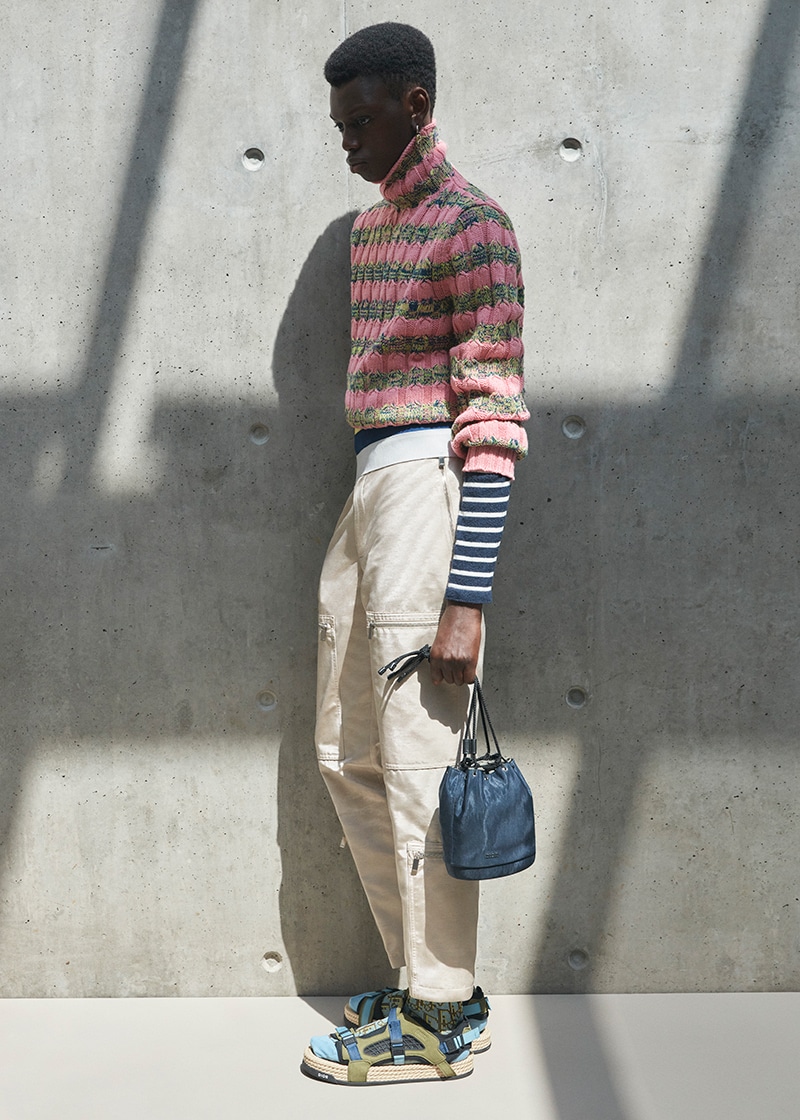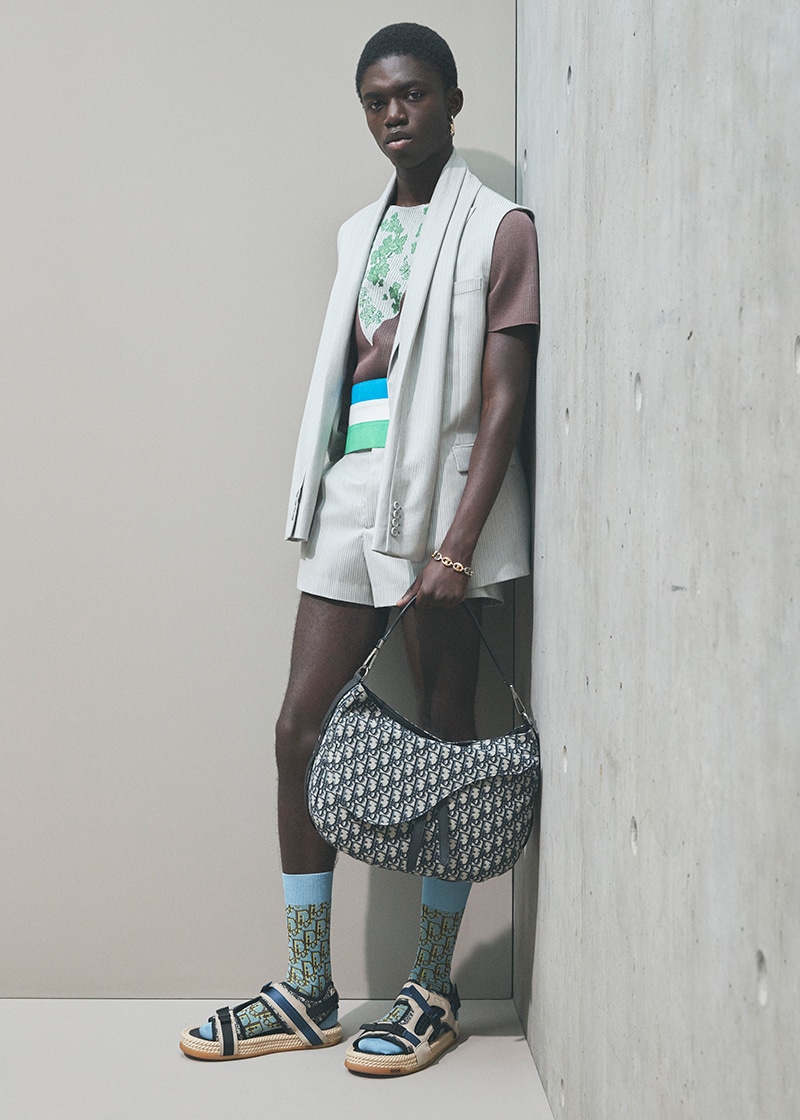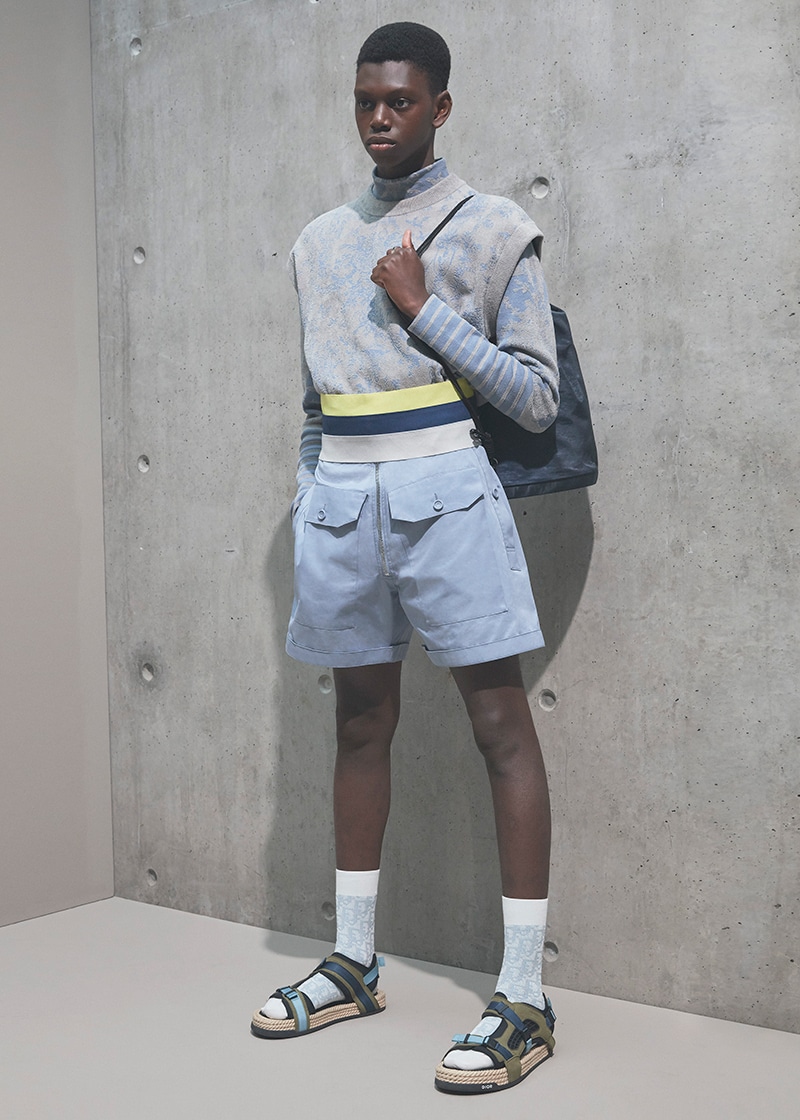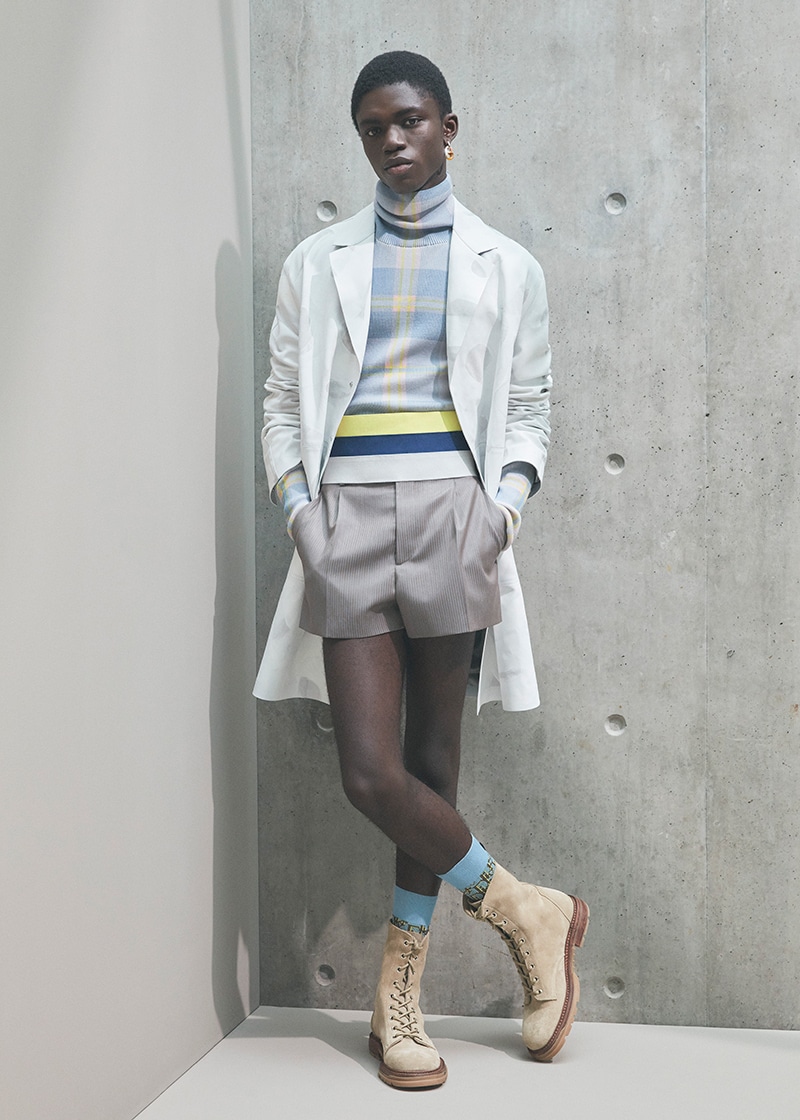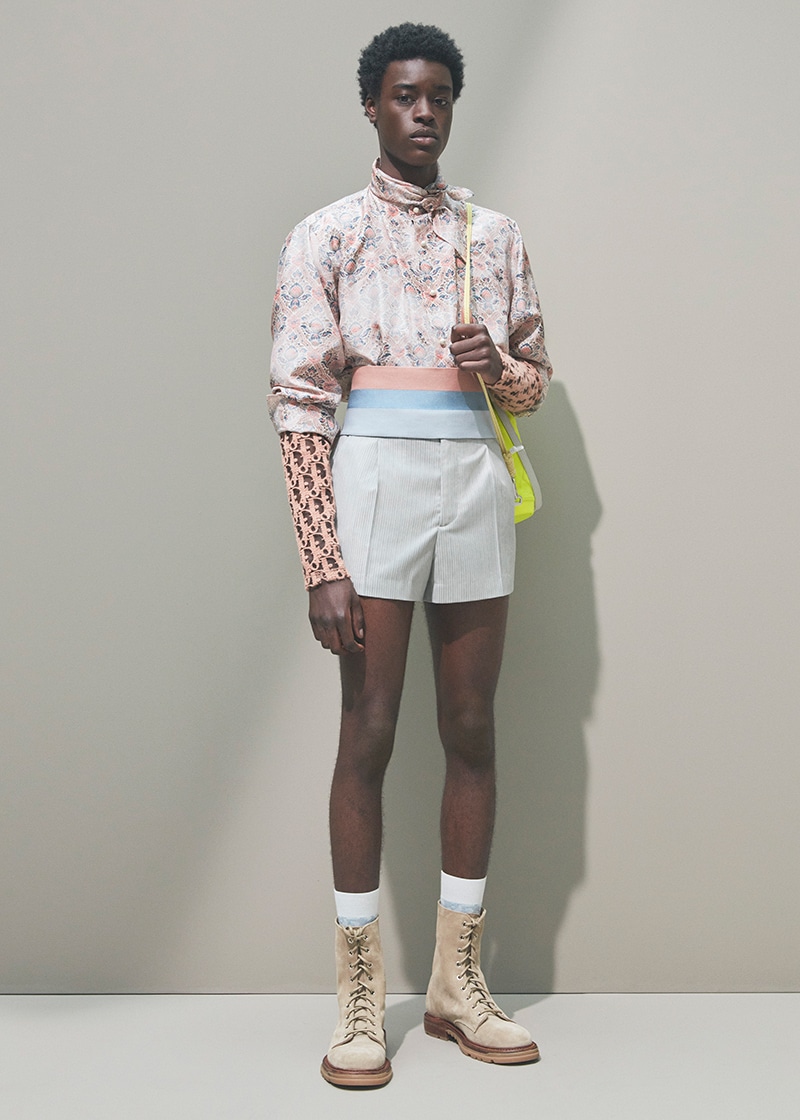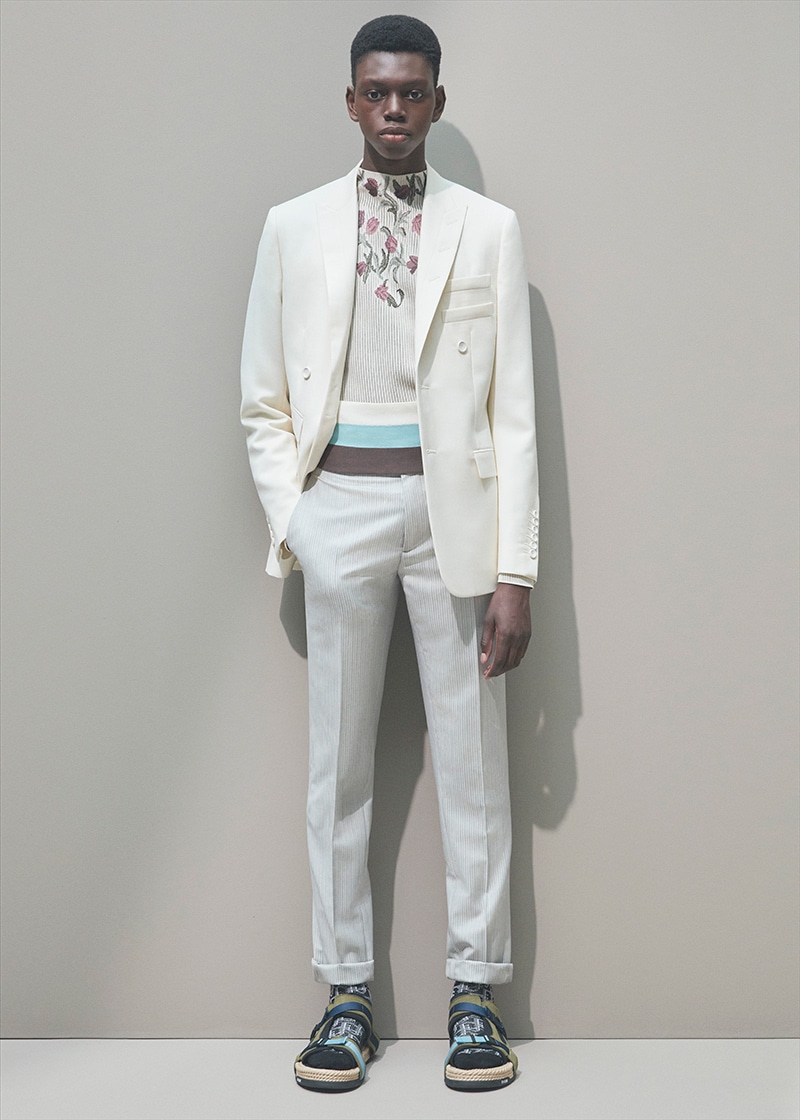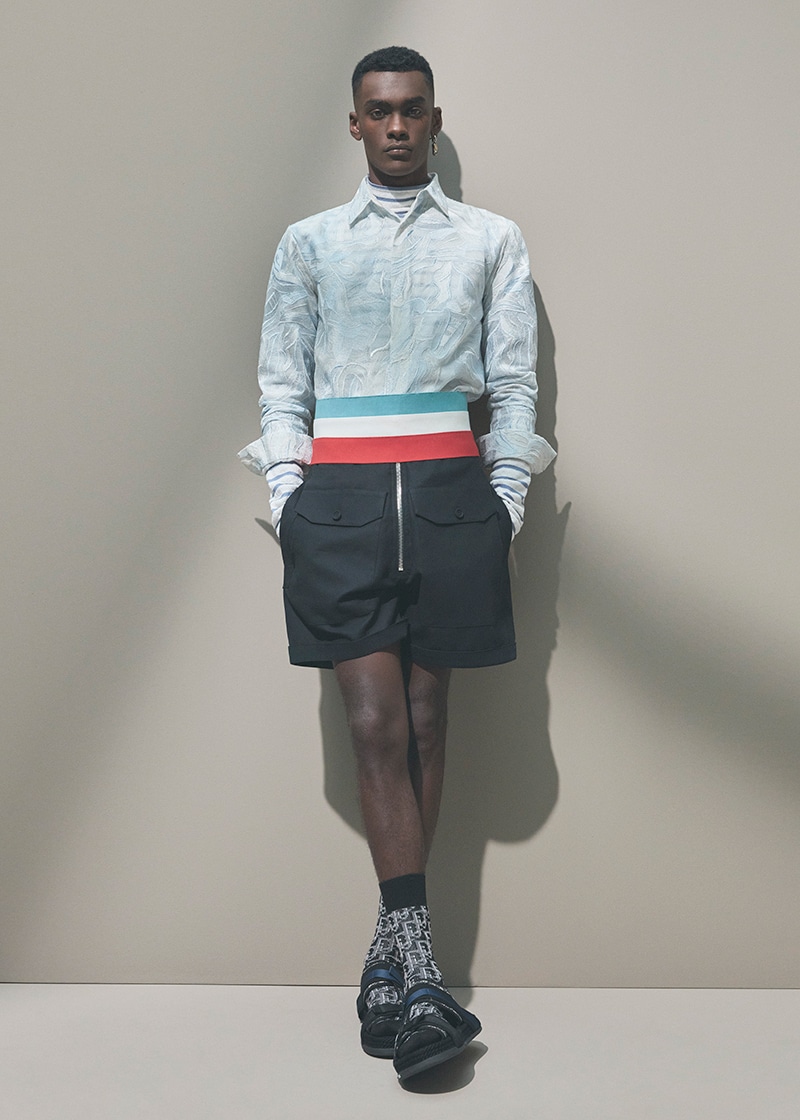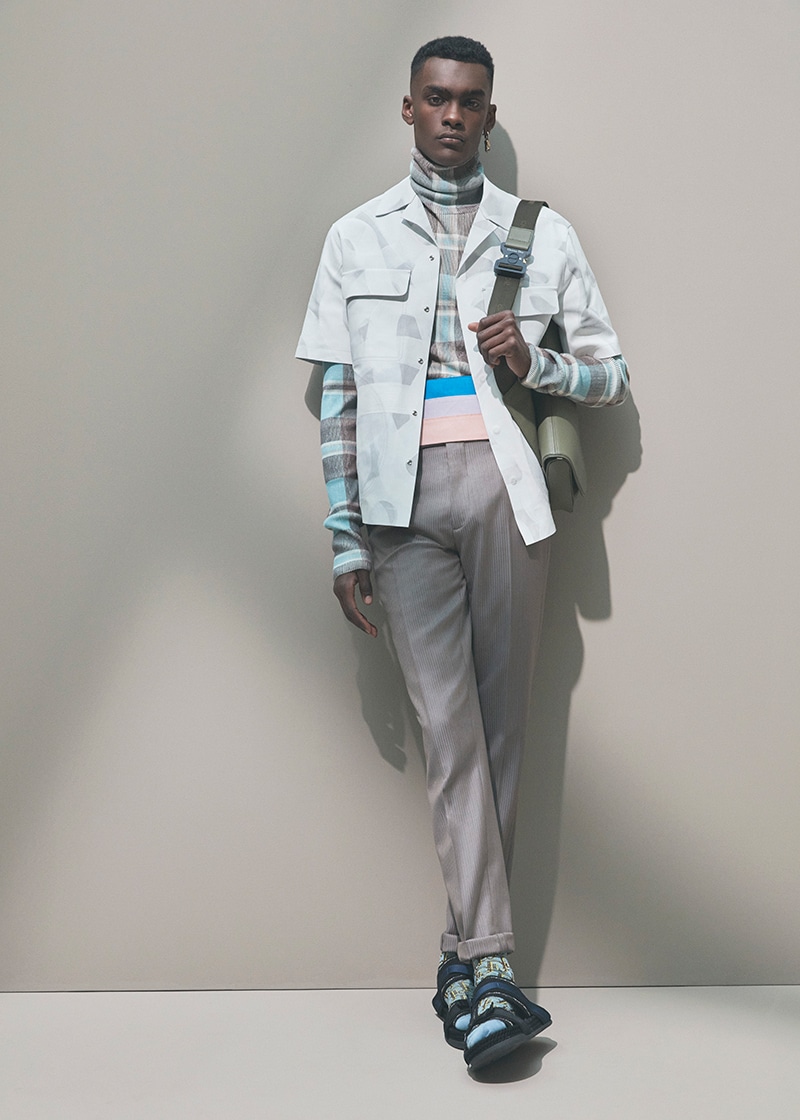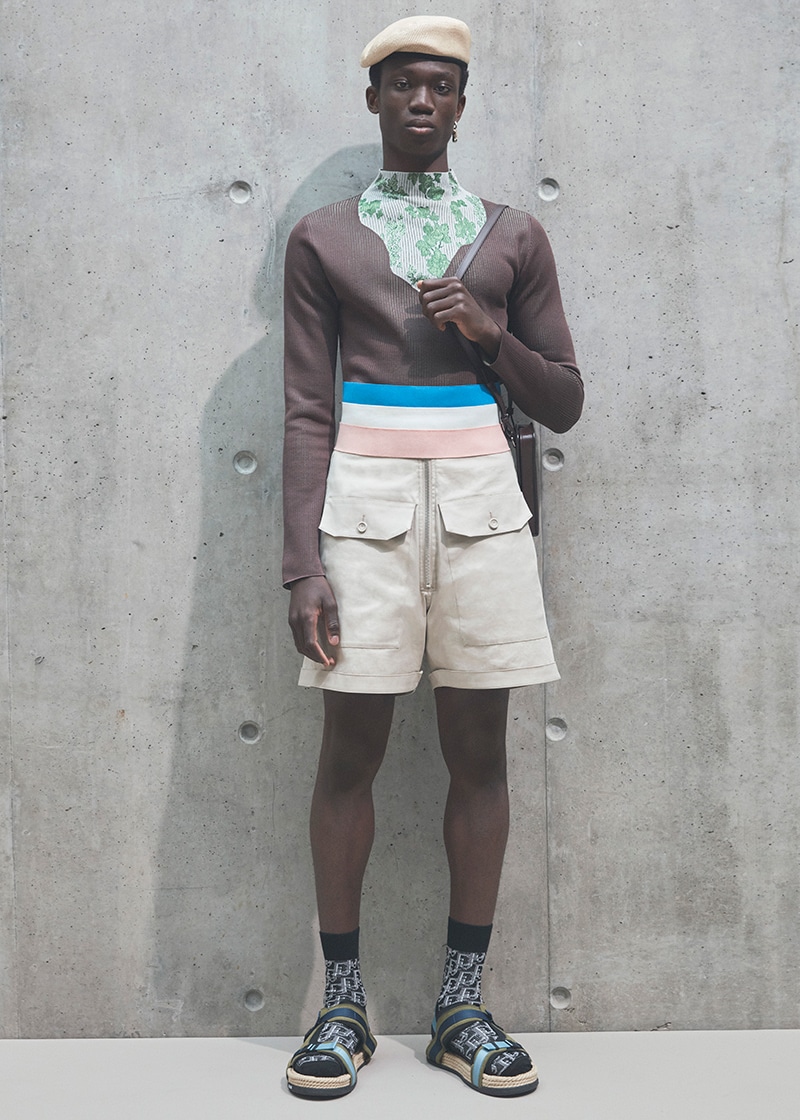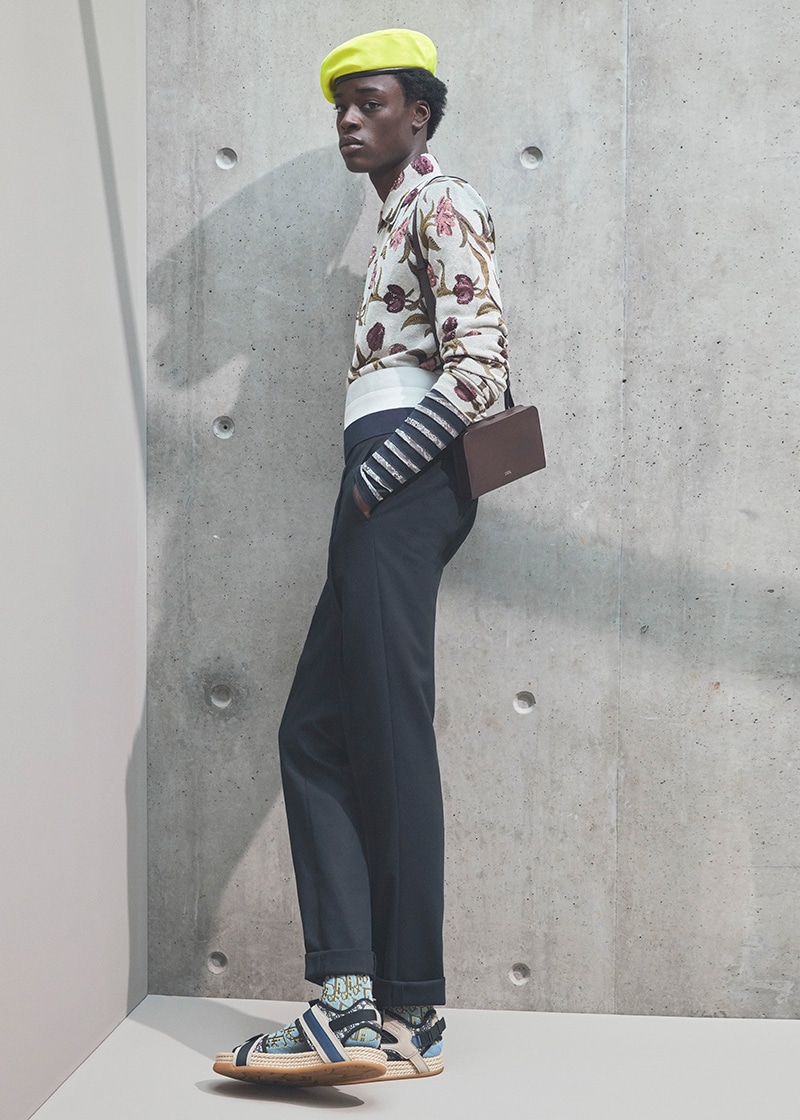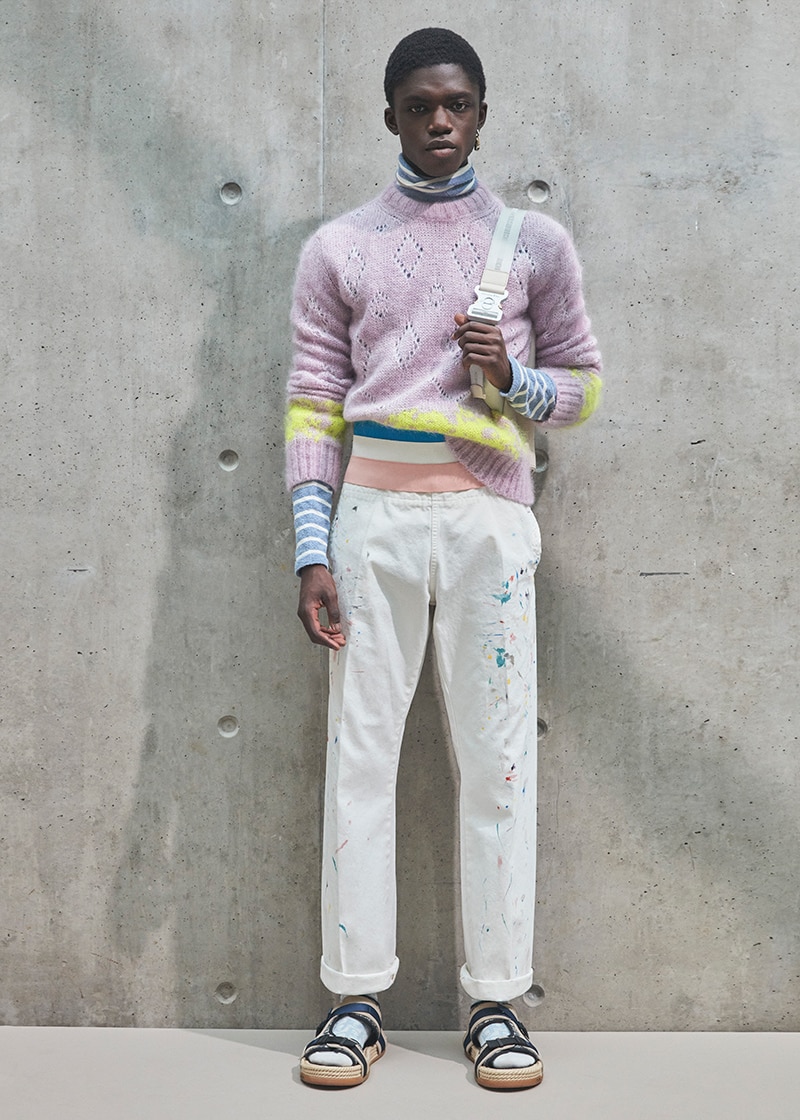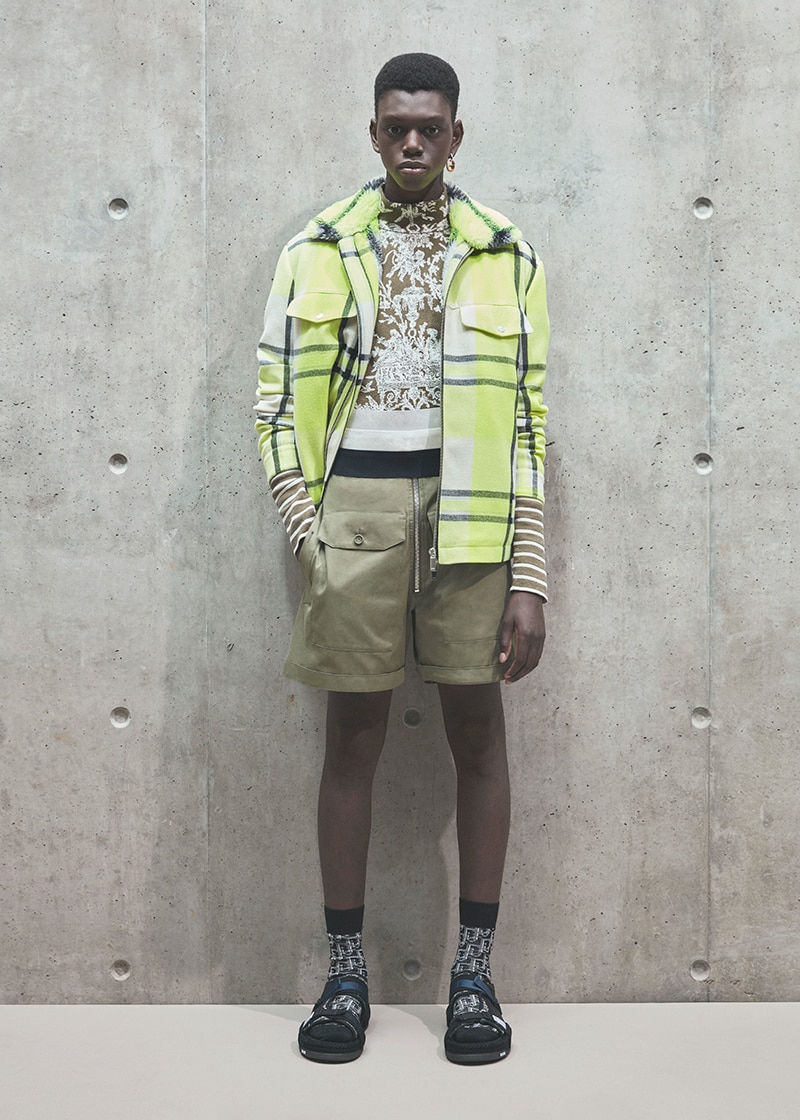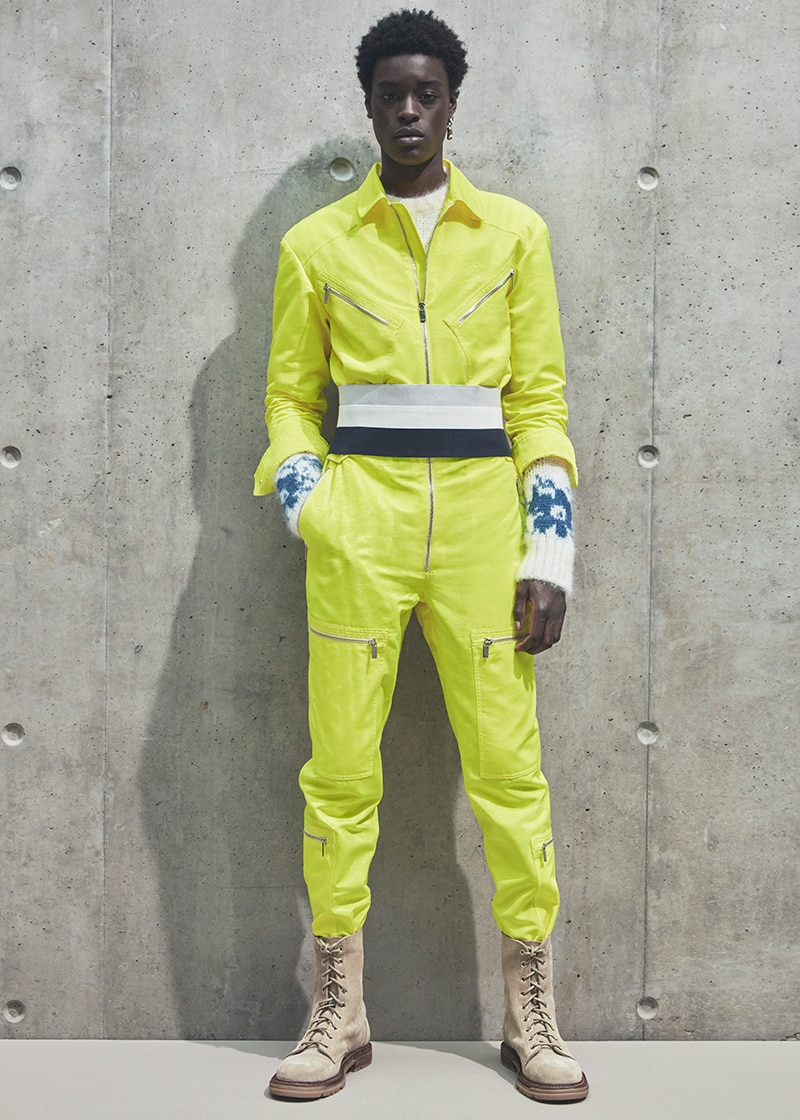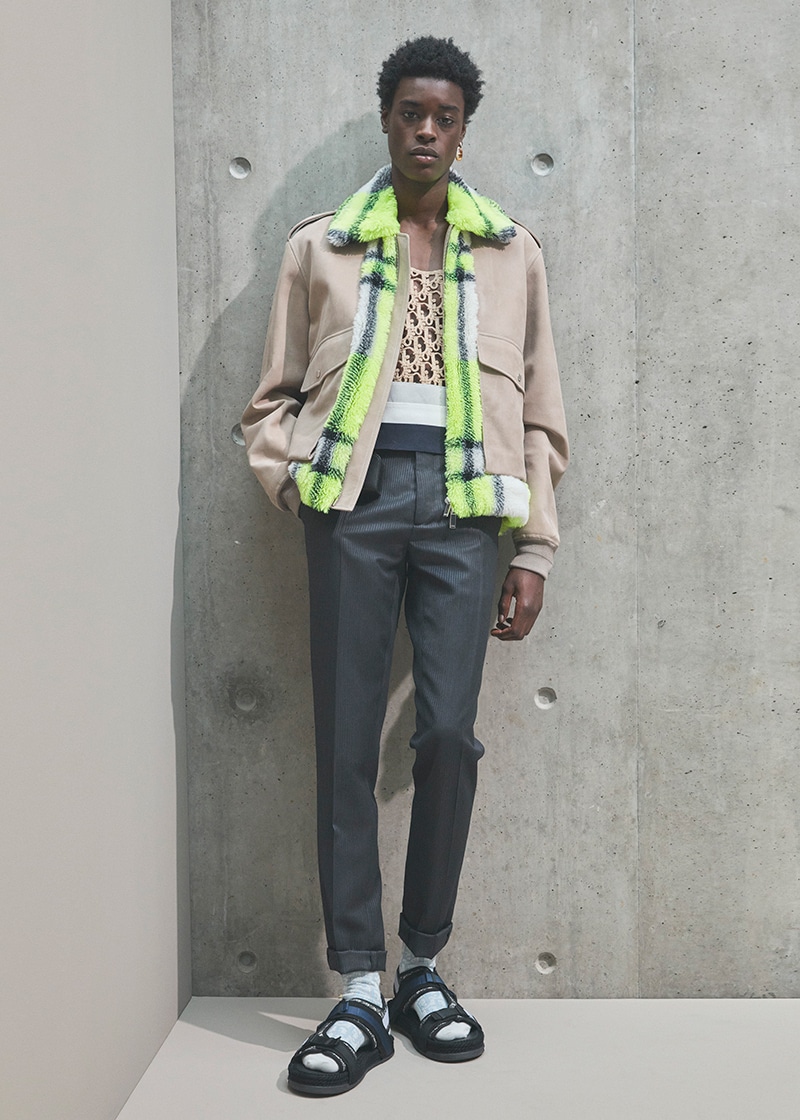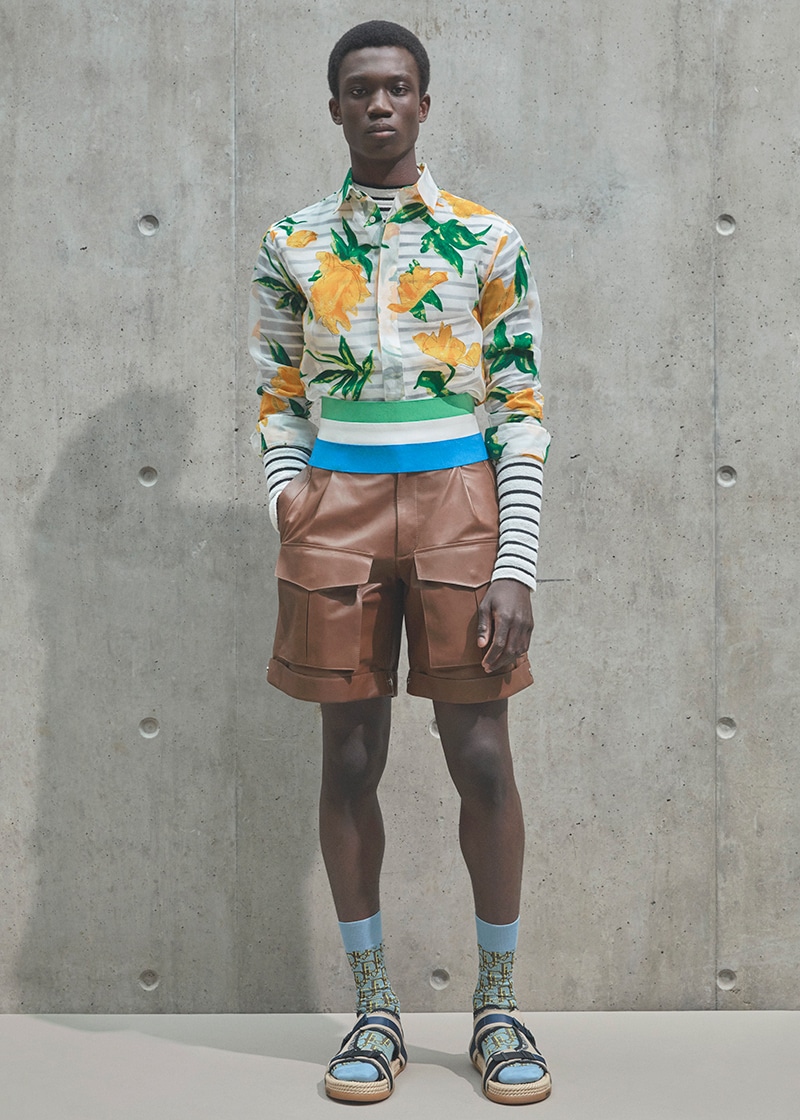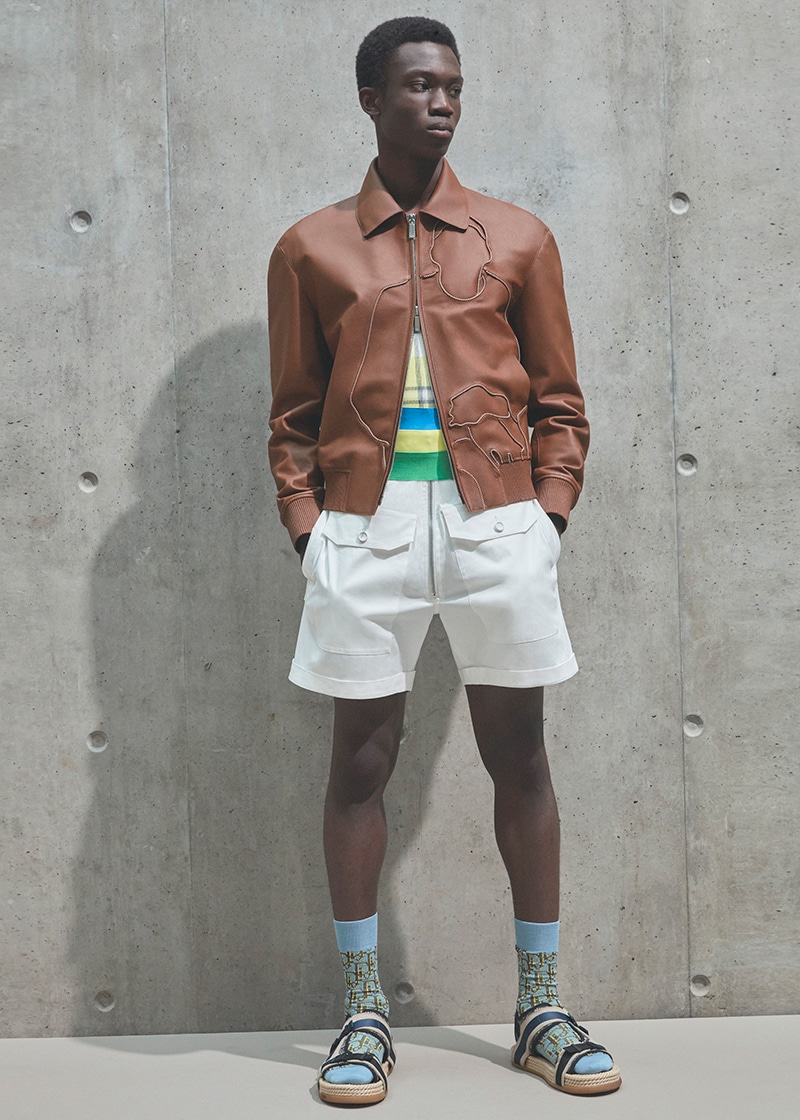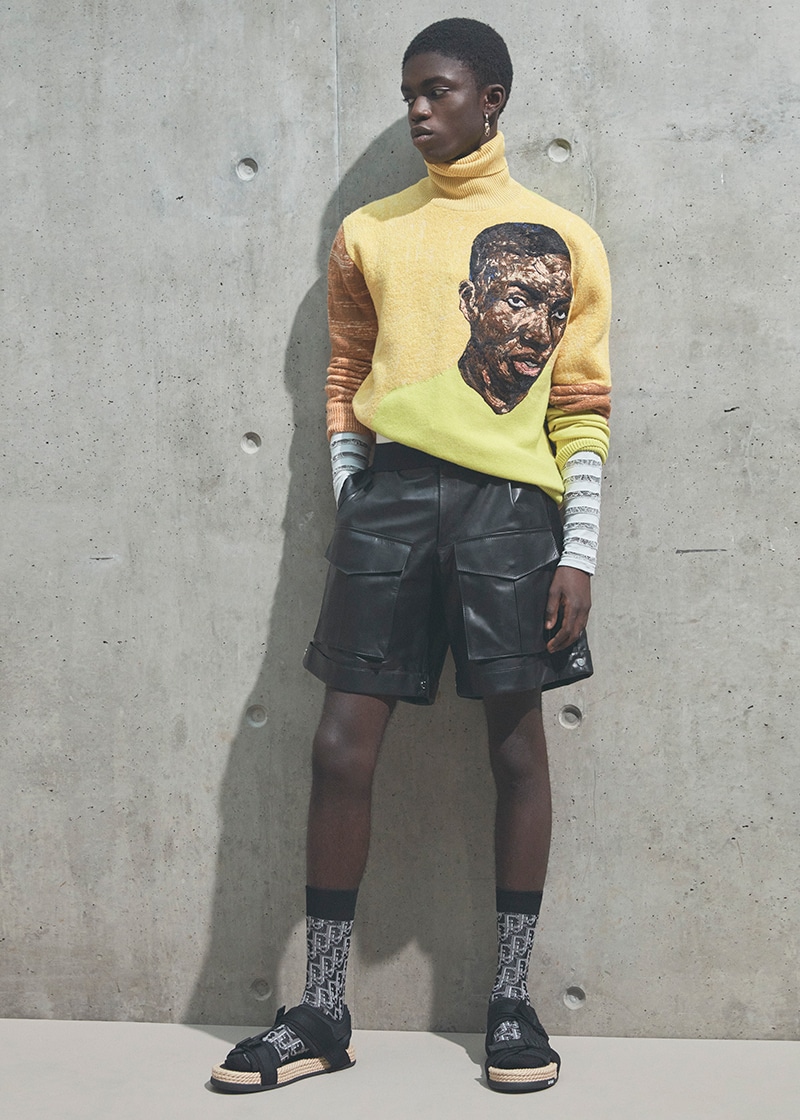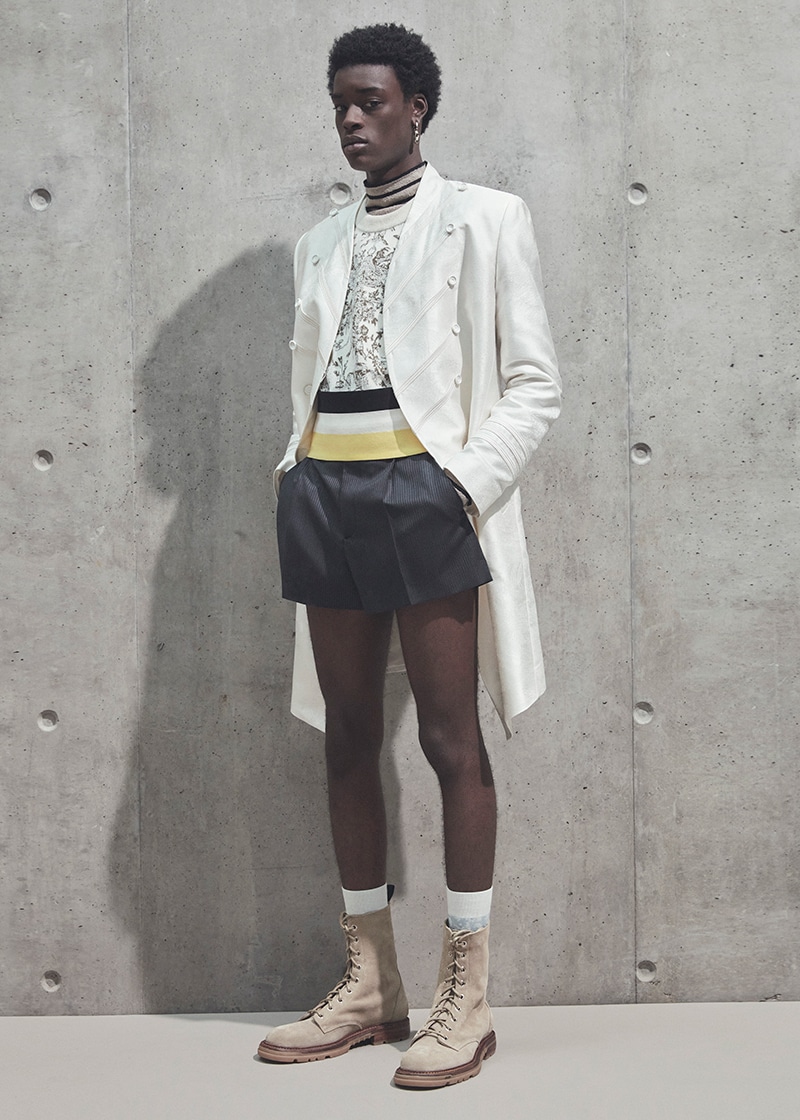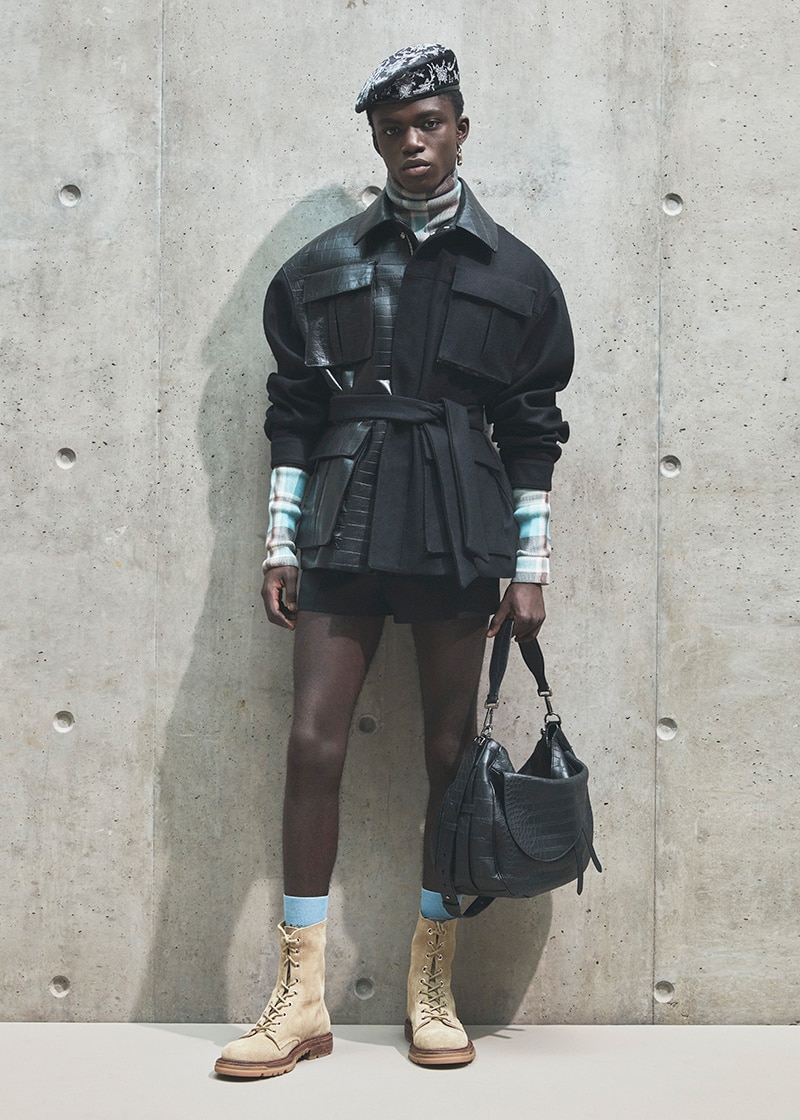 A celebration of identity, of the power of creativity, of art's ability to transport. For SS21, Dior Men's artistic director Kim Jones collaborates with the Ghanaian-born, Vienna-trained artist Amoako Boafo through an intimate, all-encompassing, and honest cultural conversation that began in 2019.
Their meeting at the Rubell museum in Miami was artistic love at first sight; Kim Jones and Amoako Boafo have a true mutual admiration for each other's work. The African continent is a constant, infinite source of inspiration for the house of Dior, which for many years has woven steadfast bonds with artists and artisans from Morocco to the Ivory Coast. Kim Jones spent his childhood years across African countries: Botswana, Tanzania, Ethiopia, Kenya and Ghana. To Kim Jones, Africa is home – the source of his formative images of life; a genuine connection, a real passion – its nature, its cultures, its people inspire him. And in reflecting that through clothes, Jones turned to Boafo, an artist who opens windows onto a contemporary African lifestyle – specifically of Accra, Ghana, which has a rich textile history – and transforms his every day into the extraordinary. Boafo's celebrated black diaspora portraits are explorations of his own identity and perceptions of blackness – specifically black masculinity.
Already expressive of a cultural fusion, here those artworks are transposed – literally and metaphorically – onto garments expressive of the techniques and histories of haute couture. Exploring the world, without moving. each piece is a collaboration, a dialogue. Boafo's artworks are an inspiration but also an essential foundation.