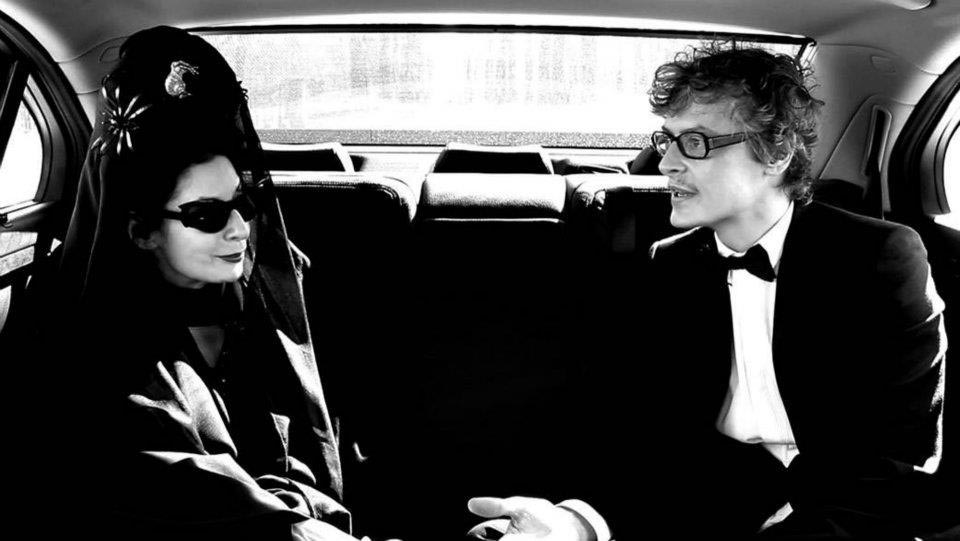 "To be Honest" features fashion writer Diane Pernet and designer Bruno Pieters directed by Katharina Kowalewski for THE AVANT/GARDE DIARIES. Pernet, the founder of the famous A Shaded View on Fashion blog, presents Pieters in a very intimate and moving portrait. The two discuss the need in rethinking fashion and opting towards a more honest approach. Jason Last took care of filming and editing.
If you go to a fashion show in Paris there is one woman that you will notice for sure: DIANE PERNET. She doesn't adopt every trend around but created her consistent very own "shaded black" look. Born in Washington D.C. Pernet was a fashion designer in New York in the 1980s, created costumes for movies and amongst others worked as a fashion editor for Elle and Vogue. The writer and founder of A Shaded View On Fashion Film Festival lives full of passion for good movies and real fashion. In her entourage you can meet the most talented filmmakers and designers of our time.
BRUNO PIETERS was born as Bruno Peters in Brügge in 1977 and graduated from the Antwerp Royal Academy in 1999. After working at the fashion houses of Martin Magiela and Christian Lacroix Pieters was announced art director of Hugo Boss in 2008. When his contract ended he decided to take a one-year sabbatical in South India, a break that profoundly affected his personal philosophy and his thinking about fashion. With his label Honest By he opts for a new honest approach. From pricing to fabrics, from production to sales – a total transparency comes in place.

Get to know Honestby
here
.