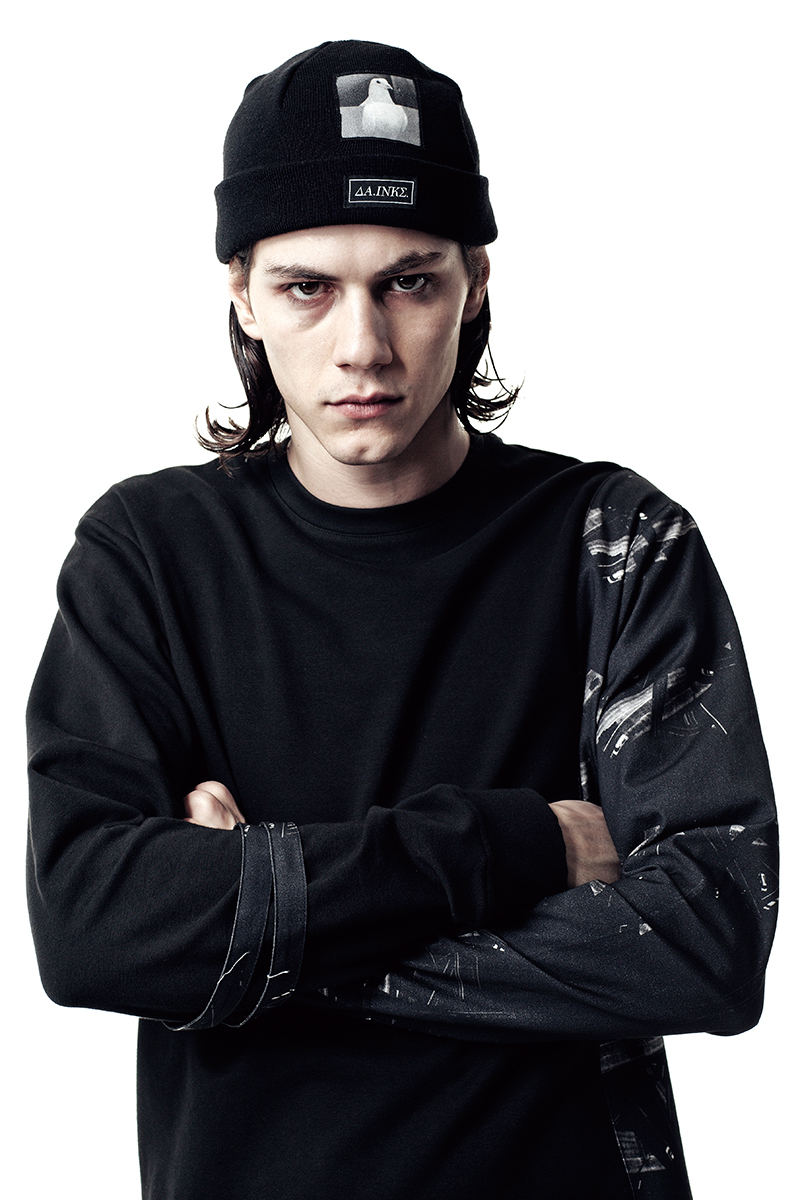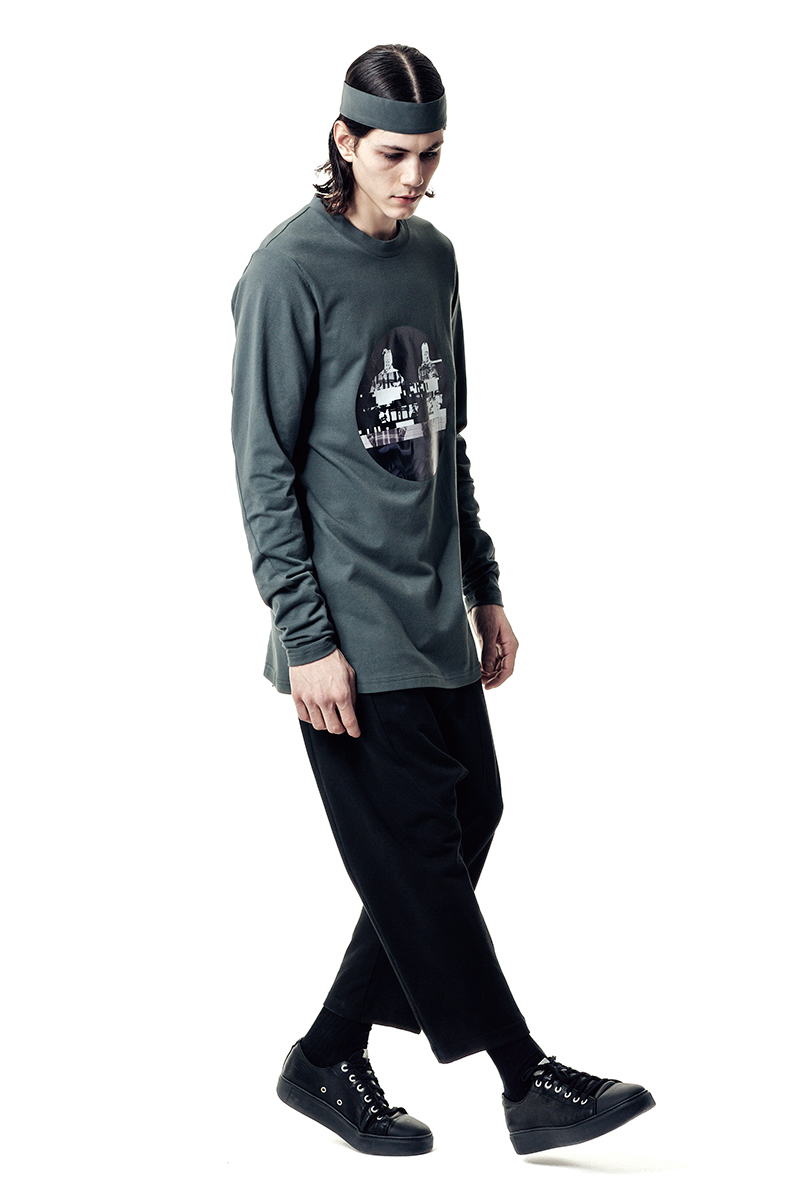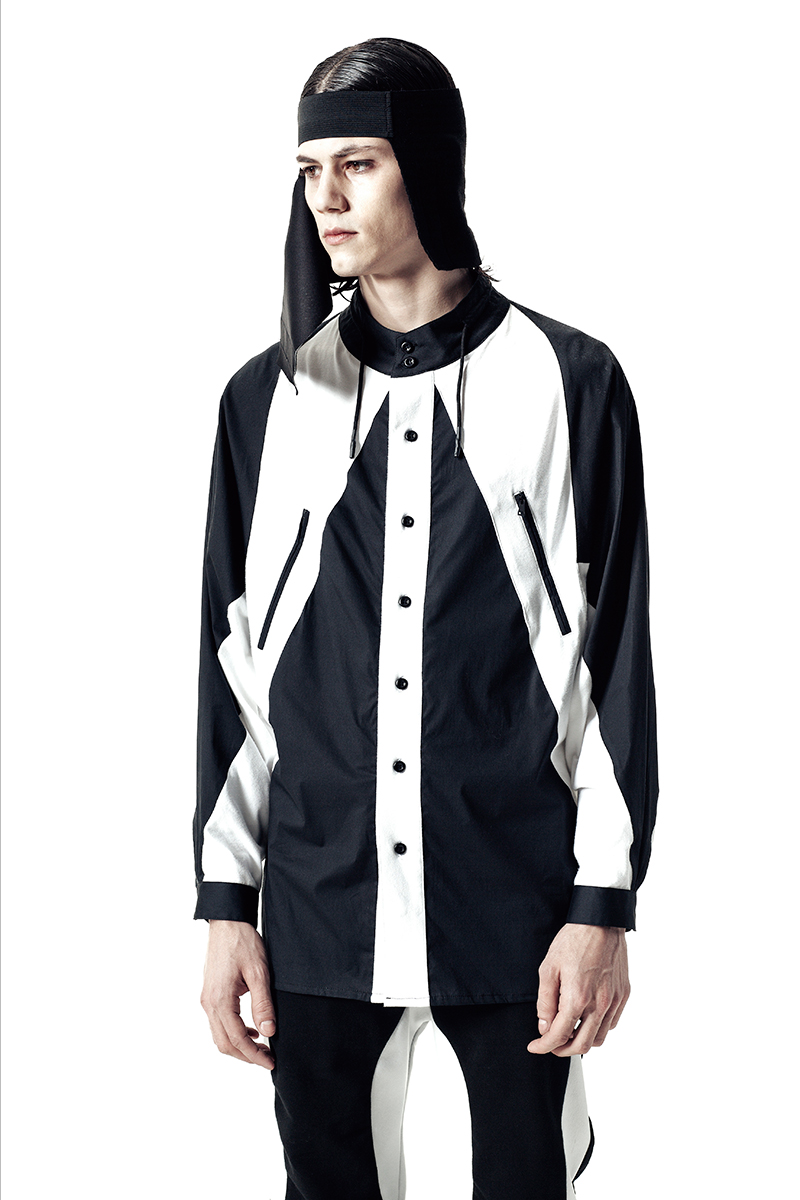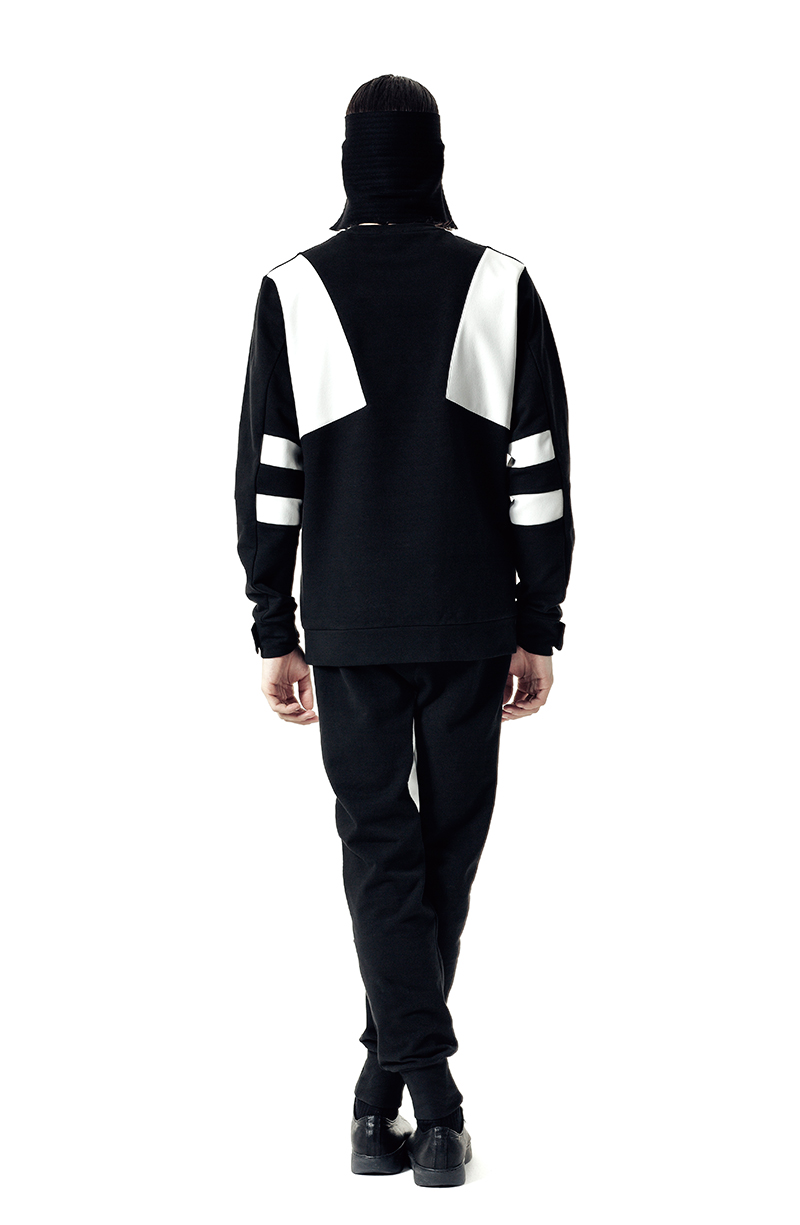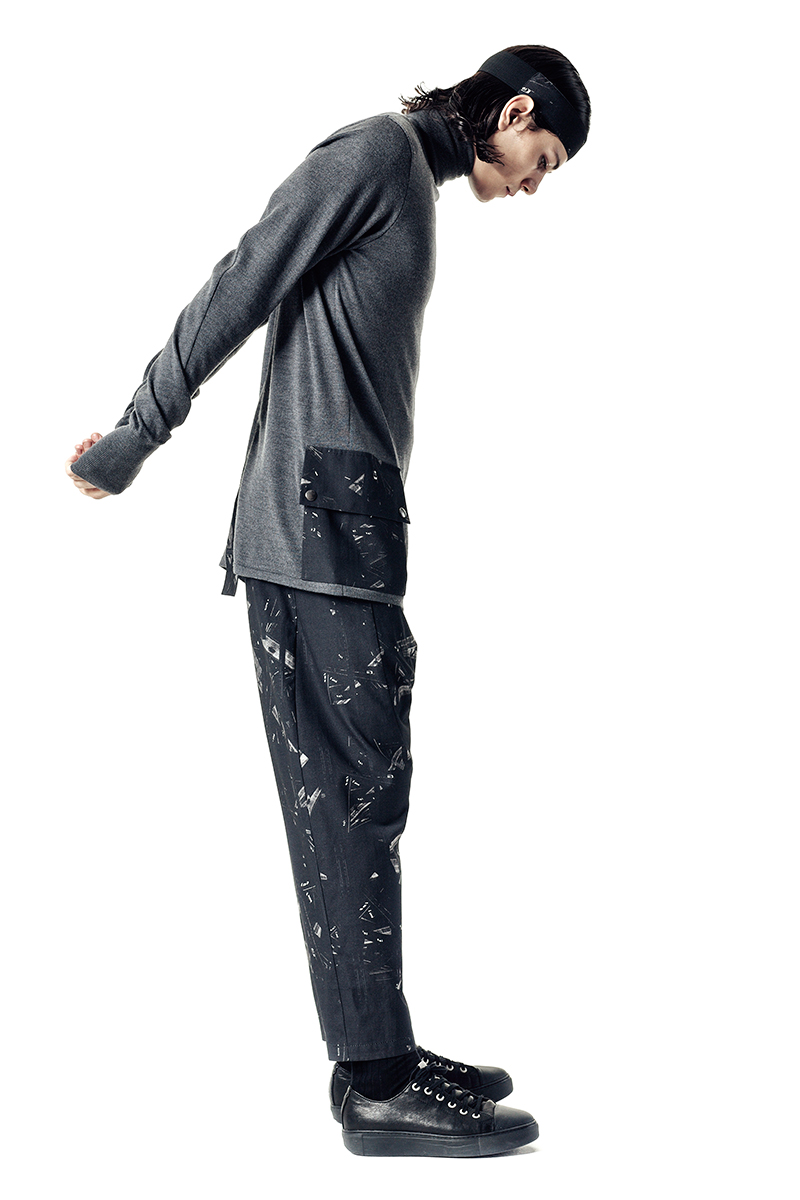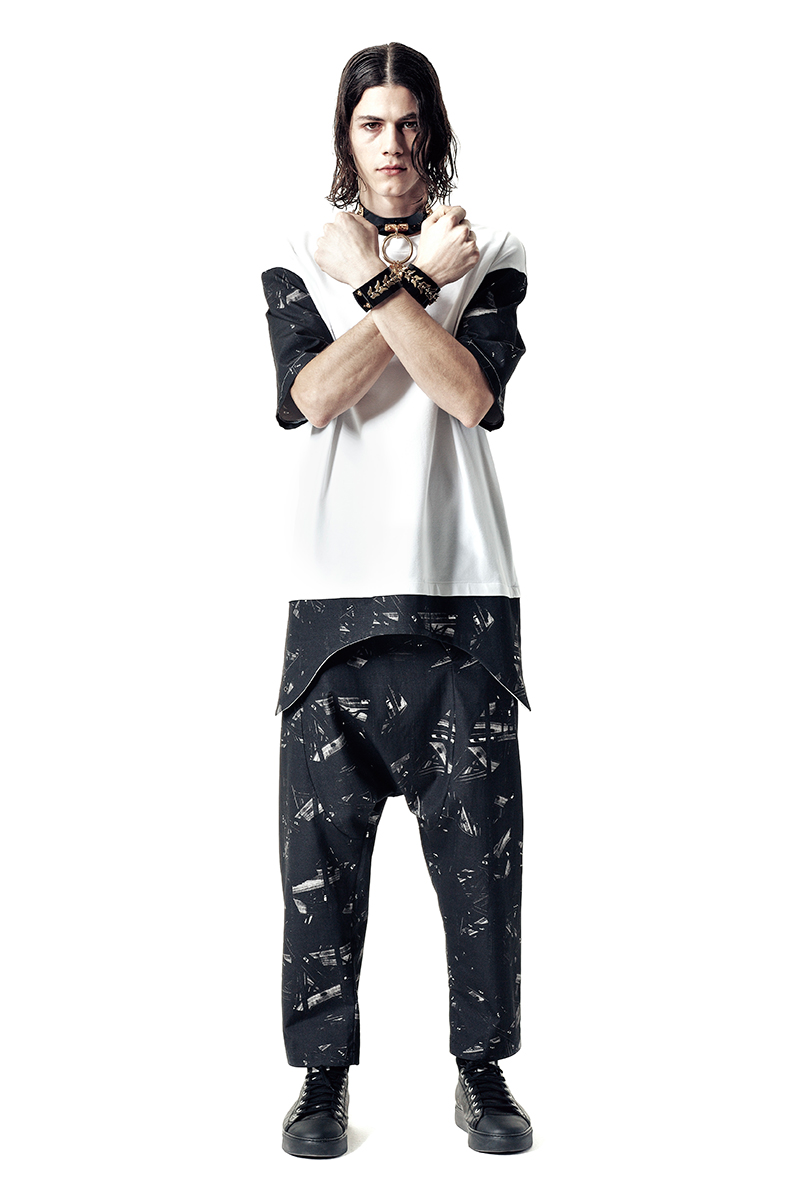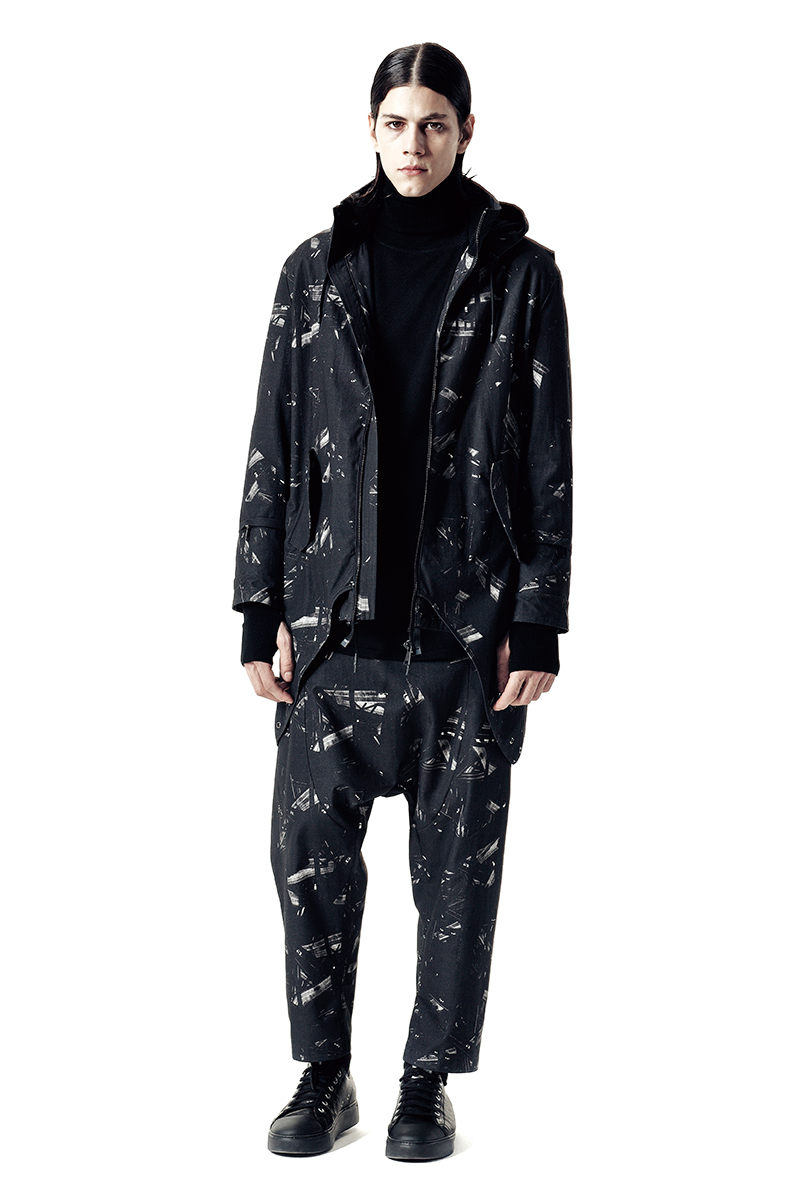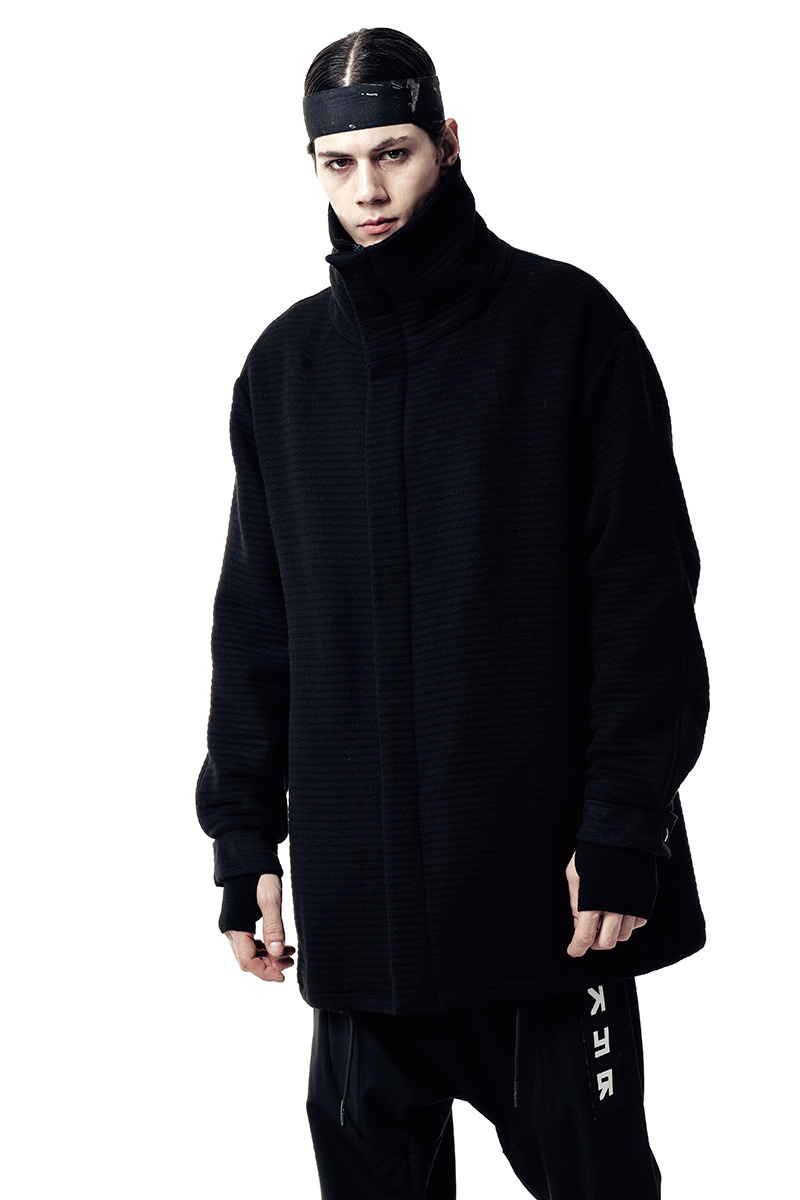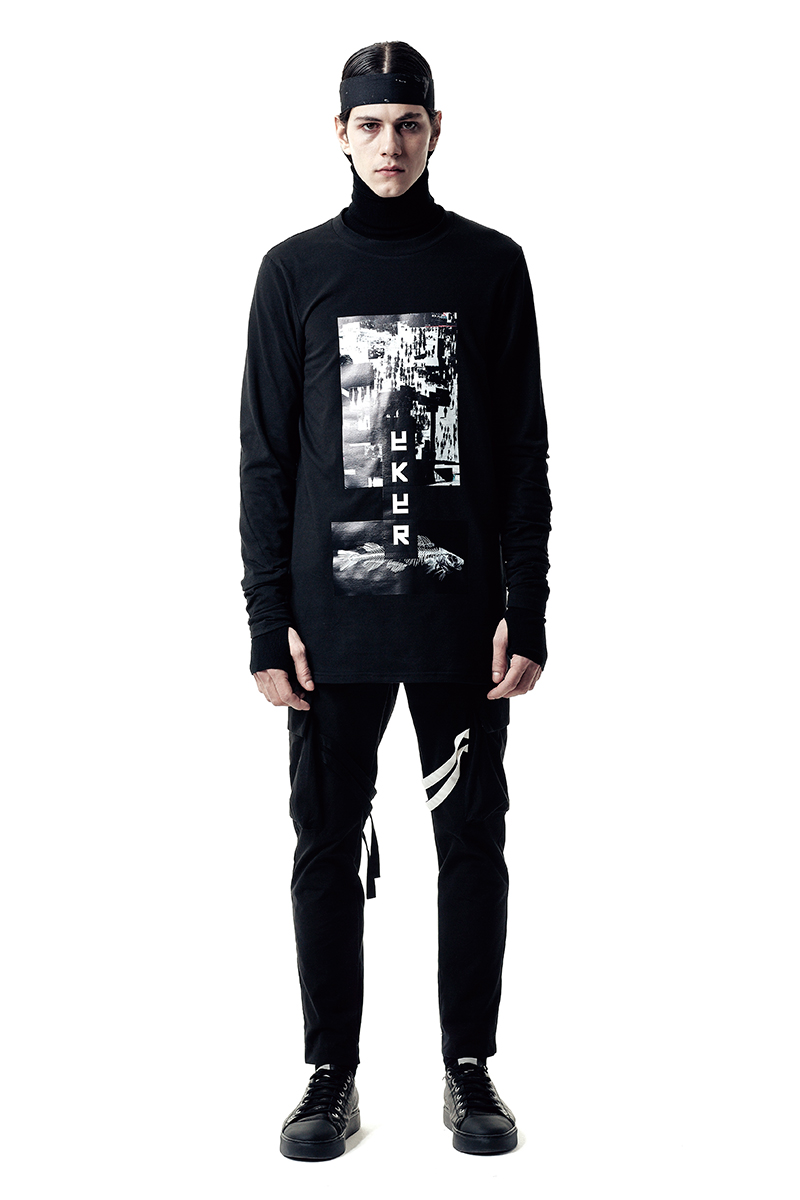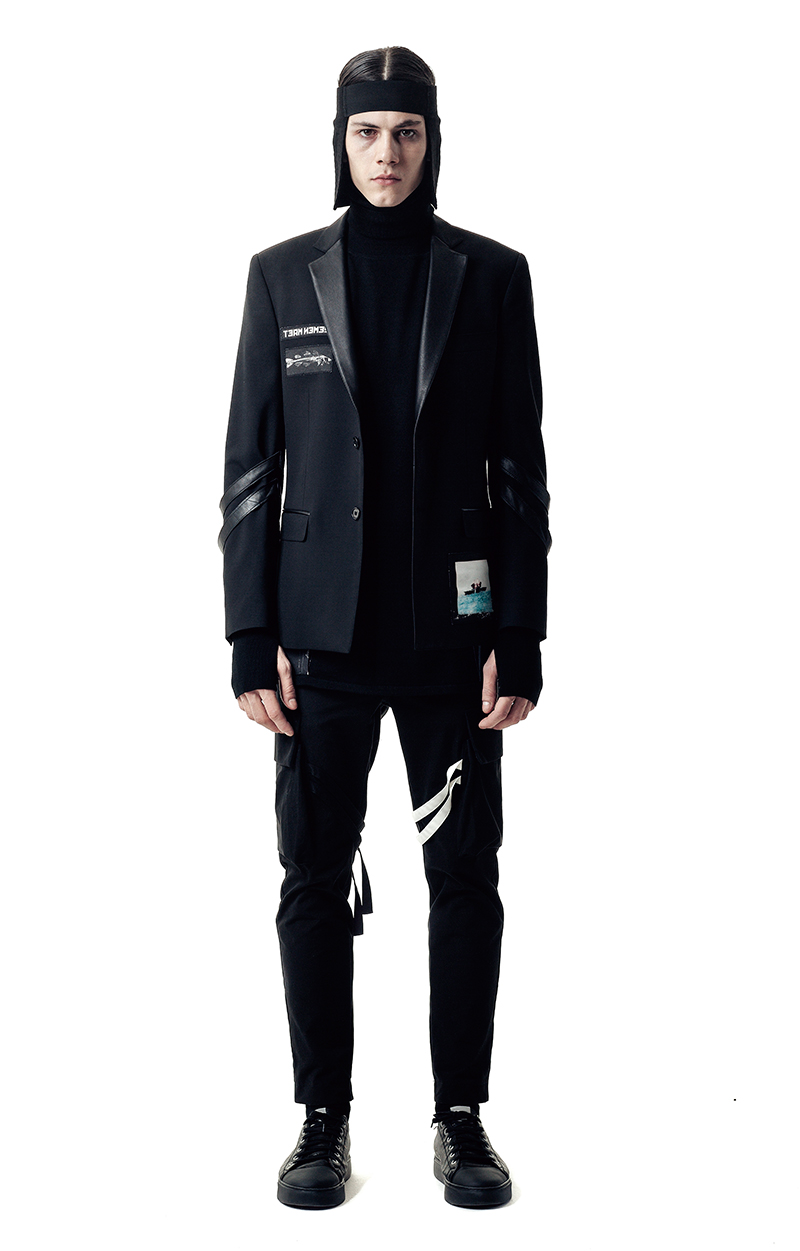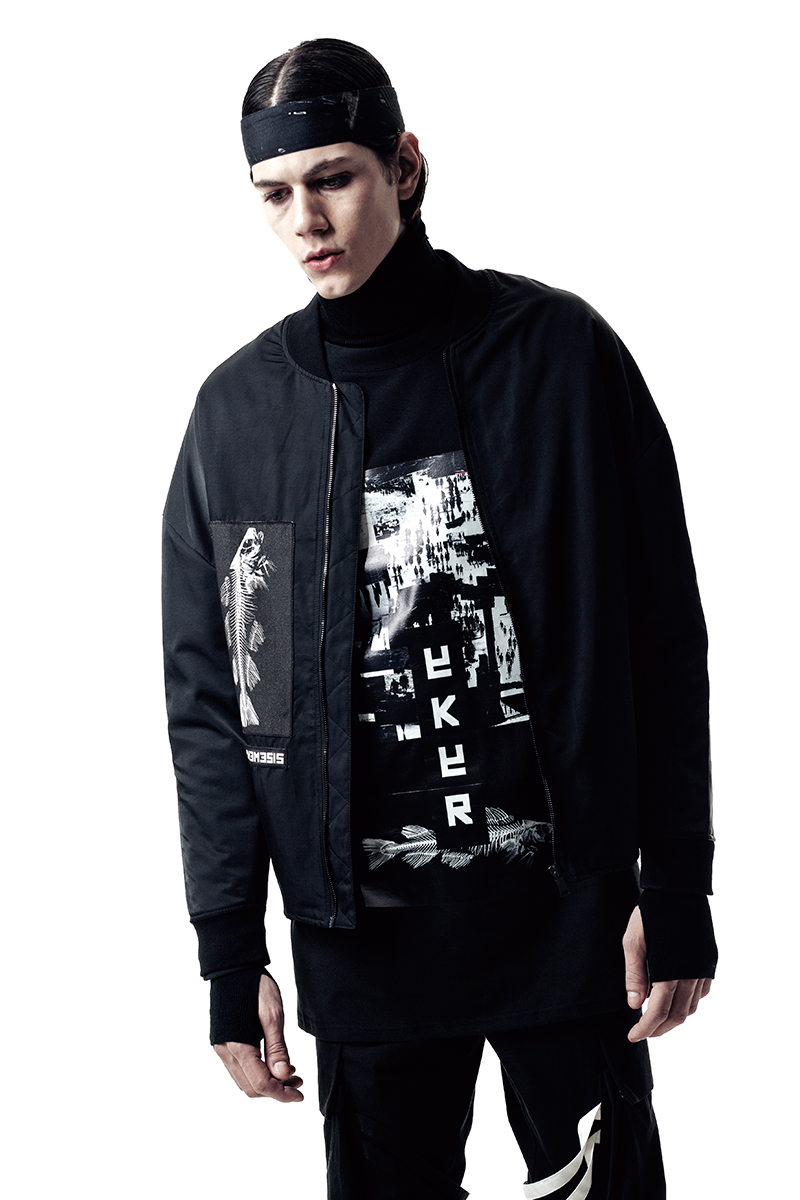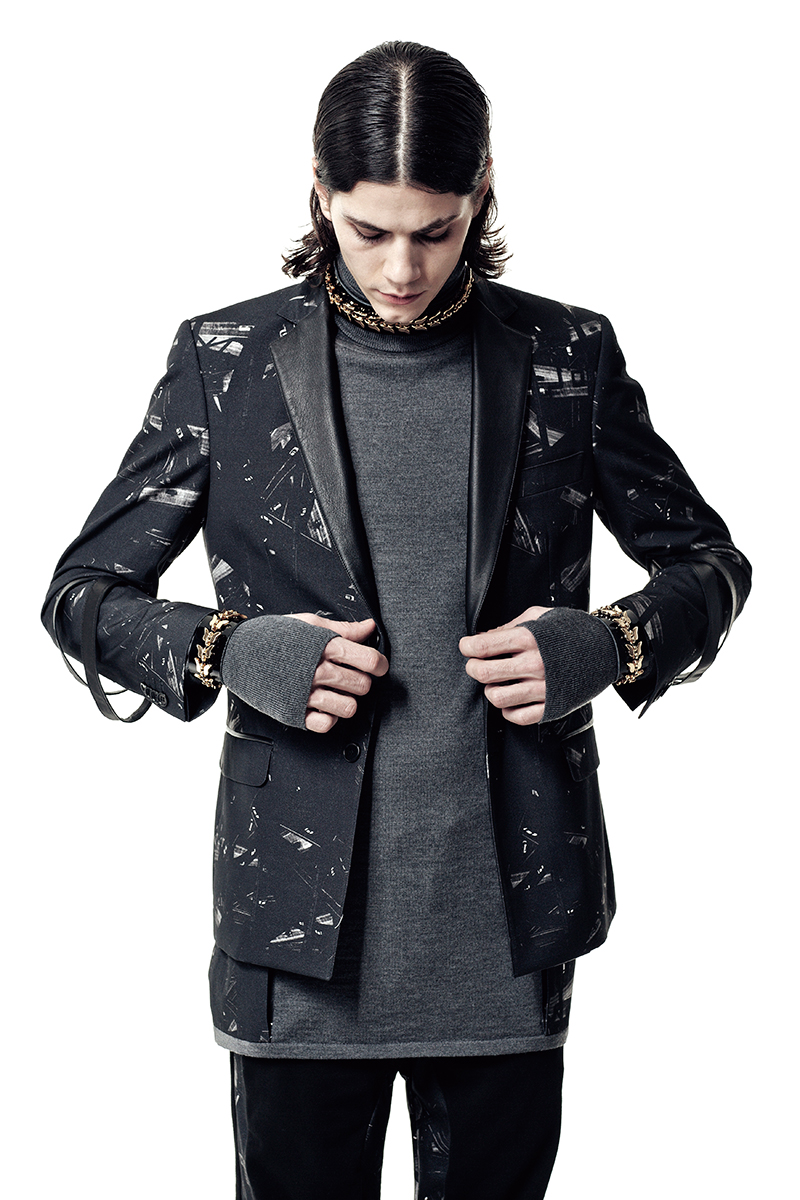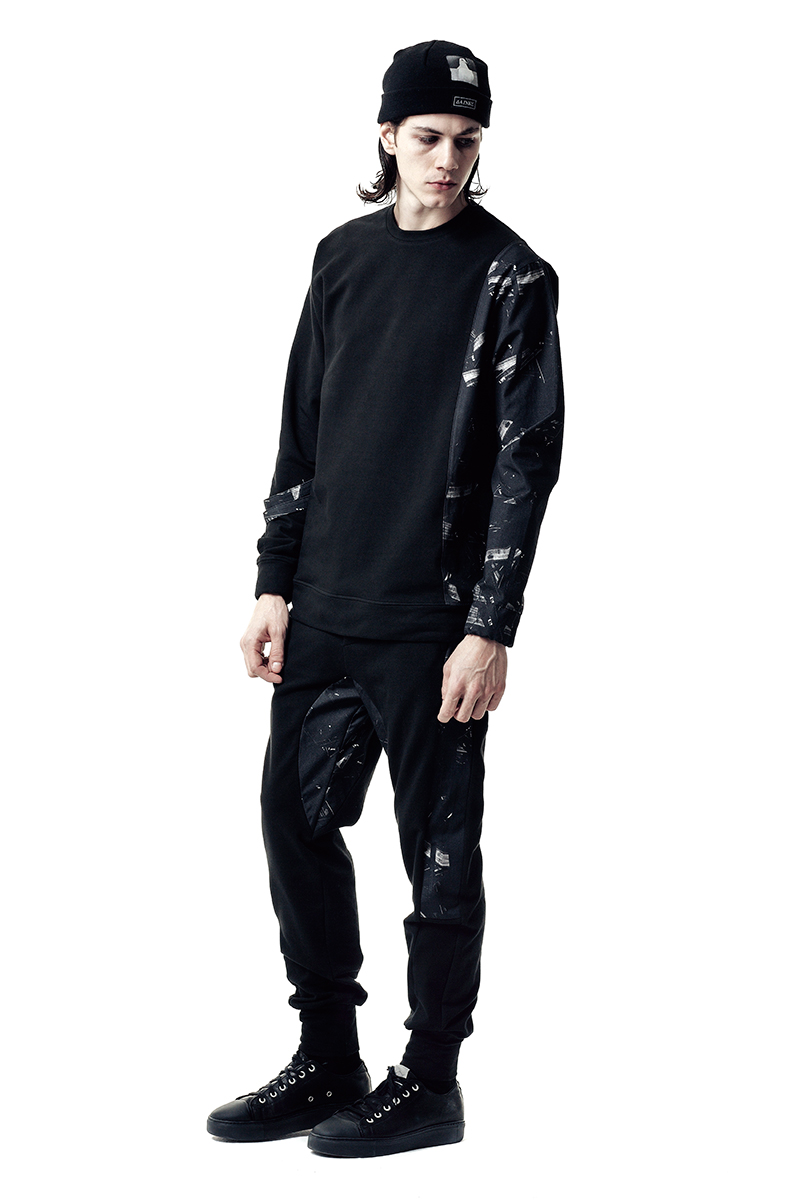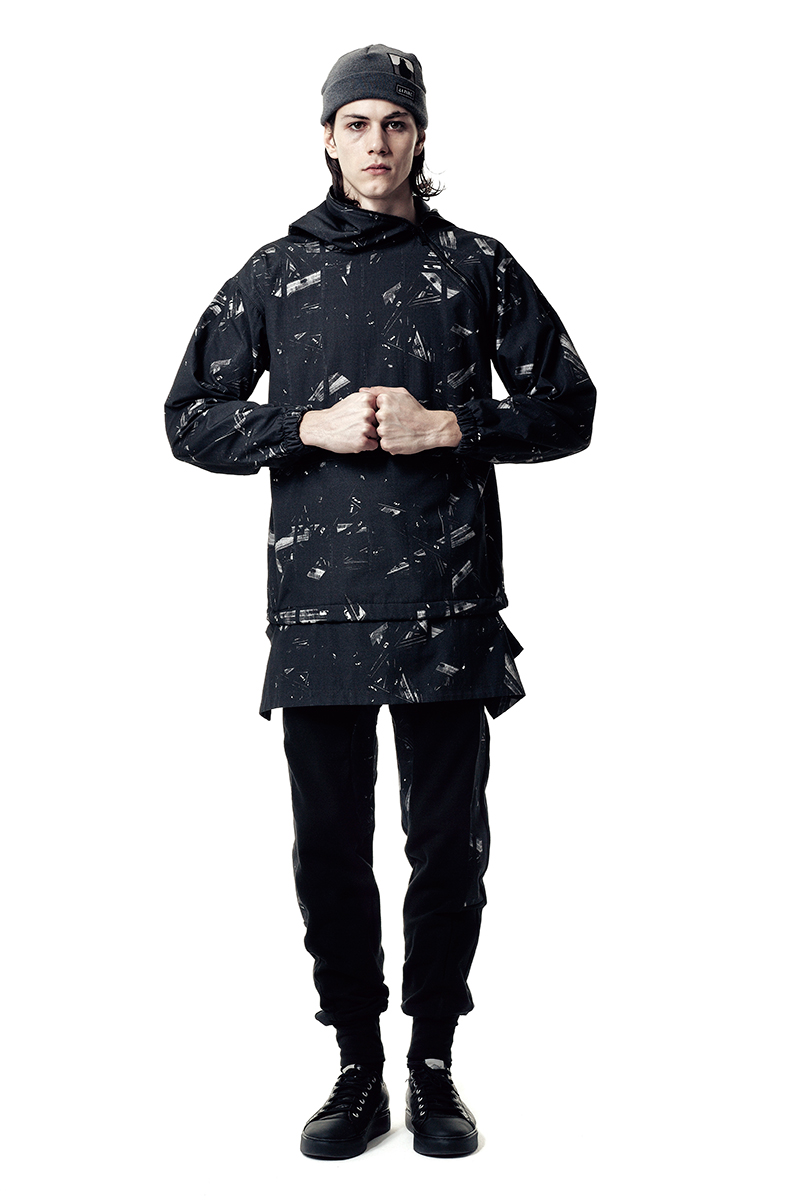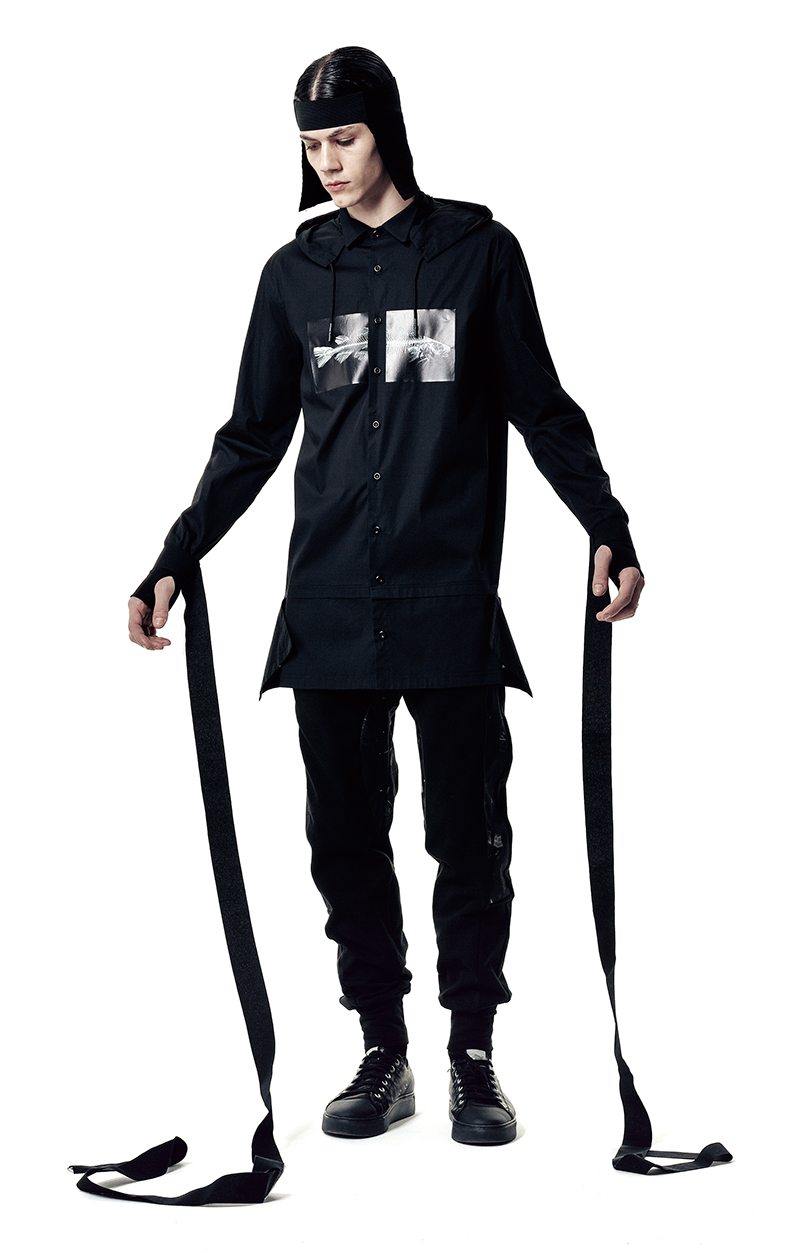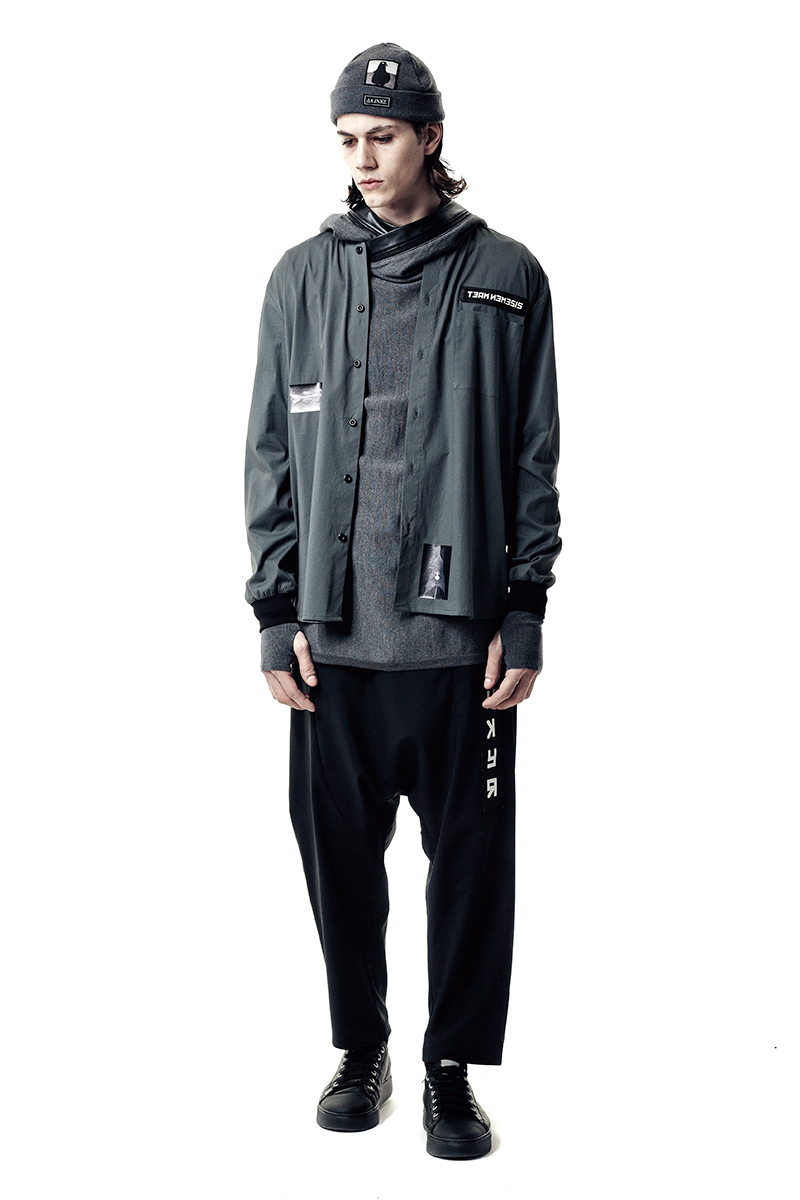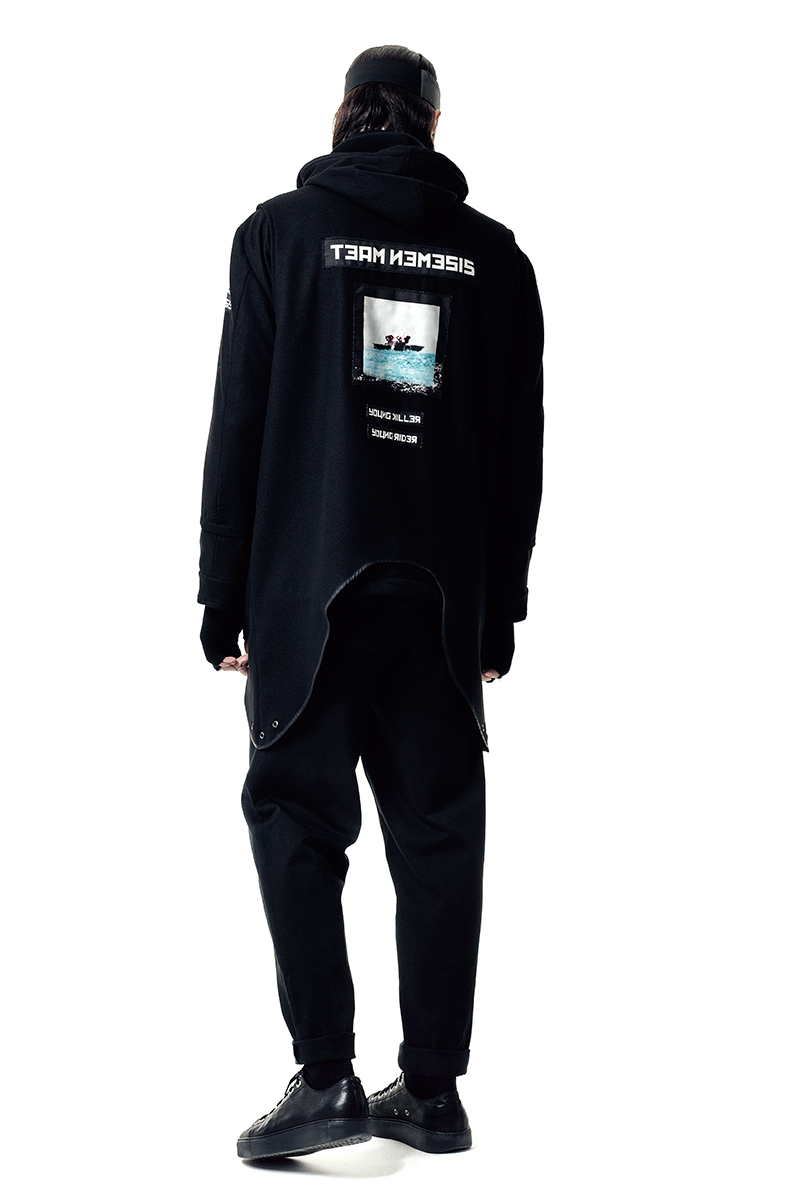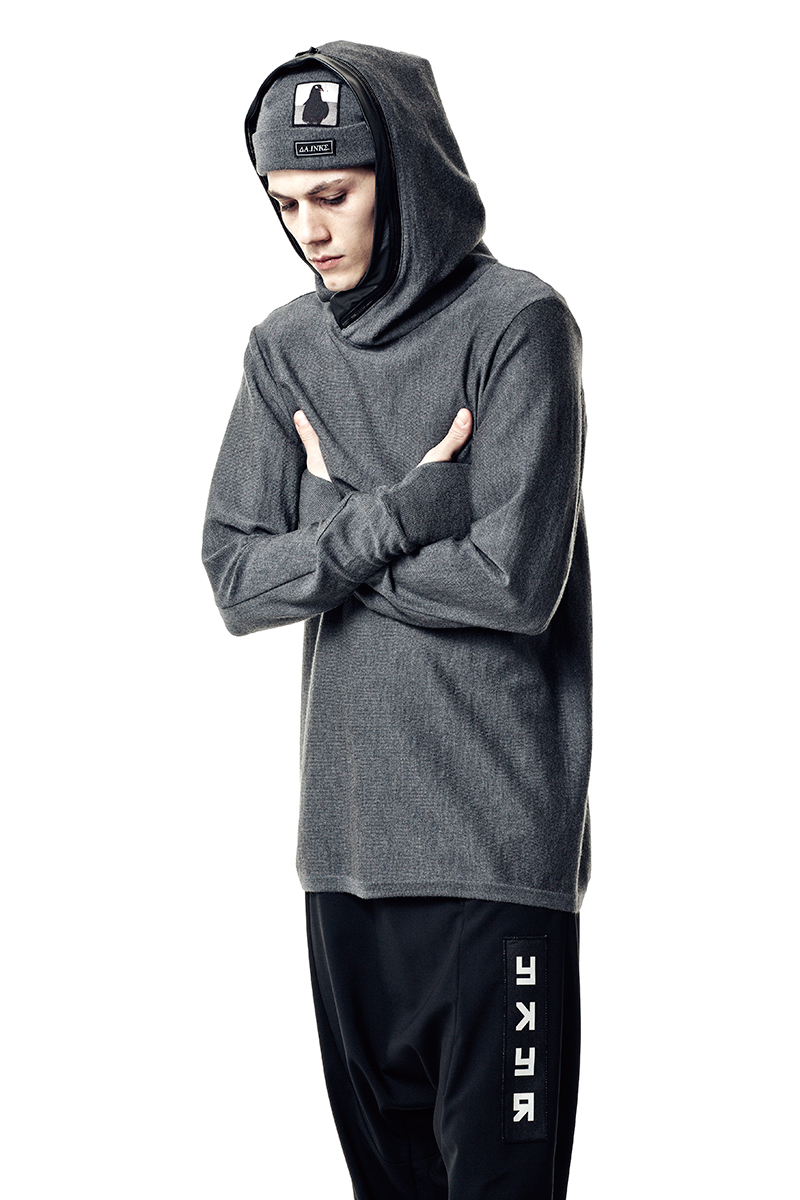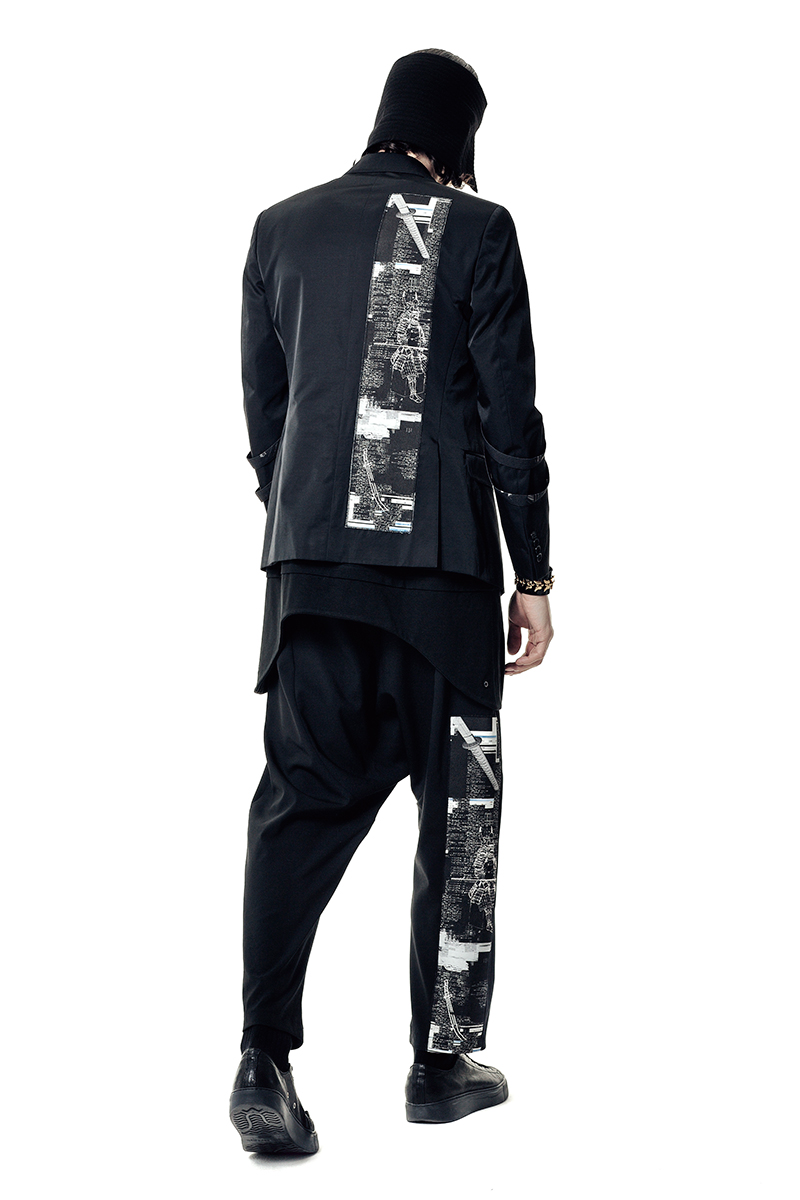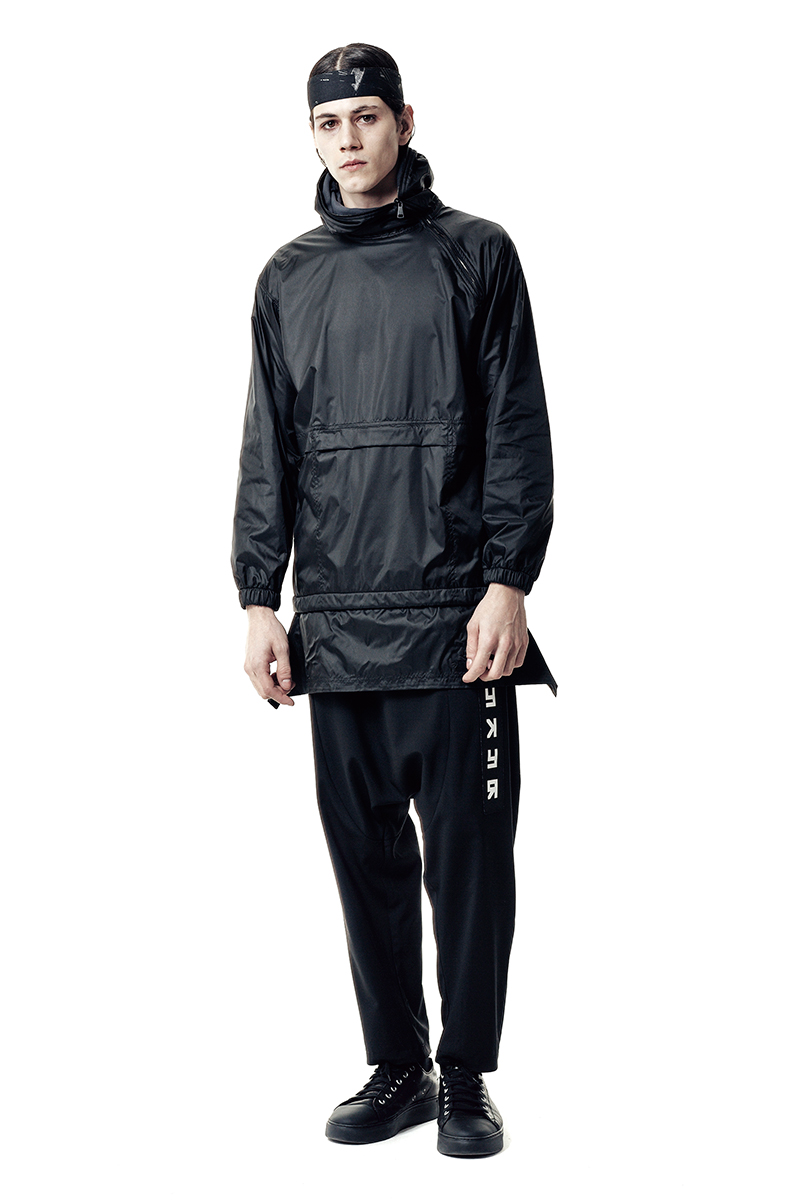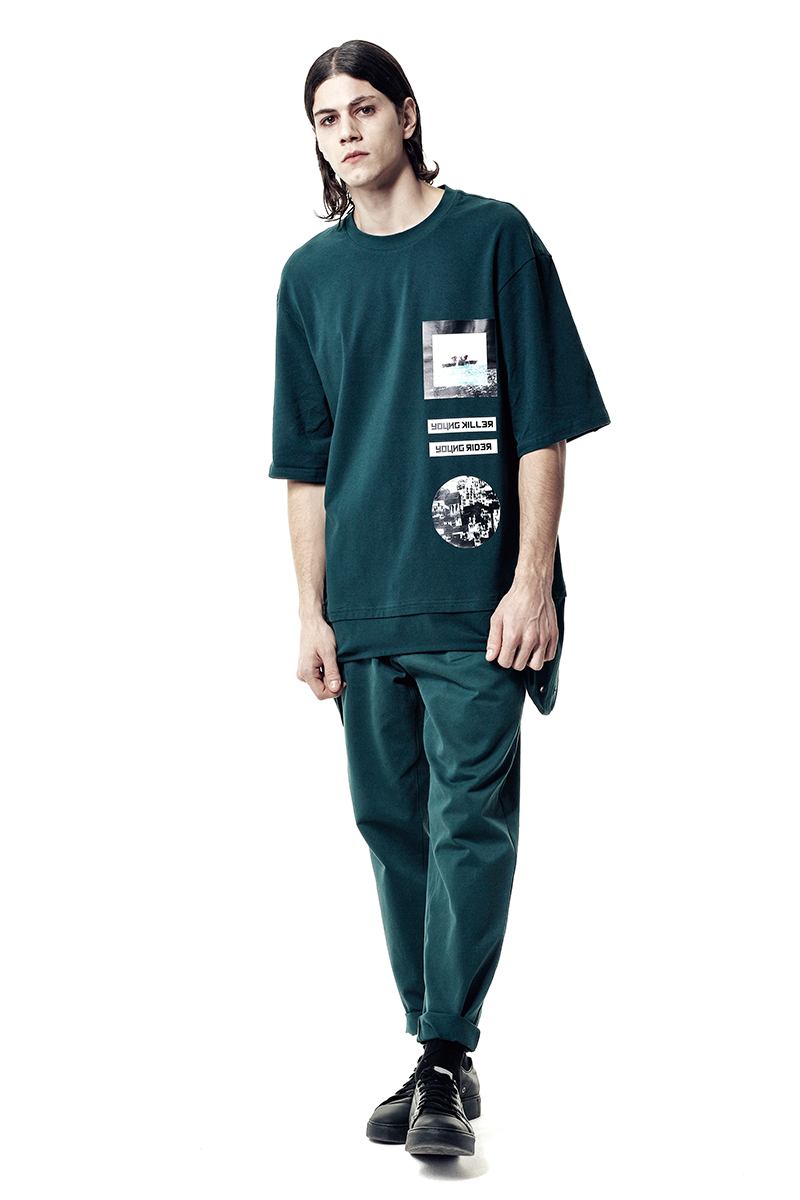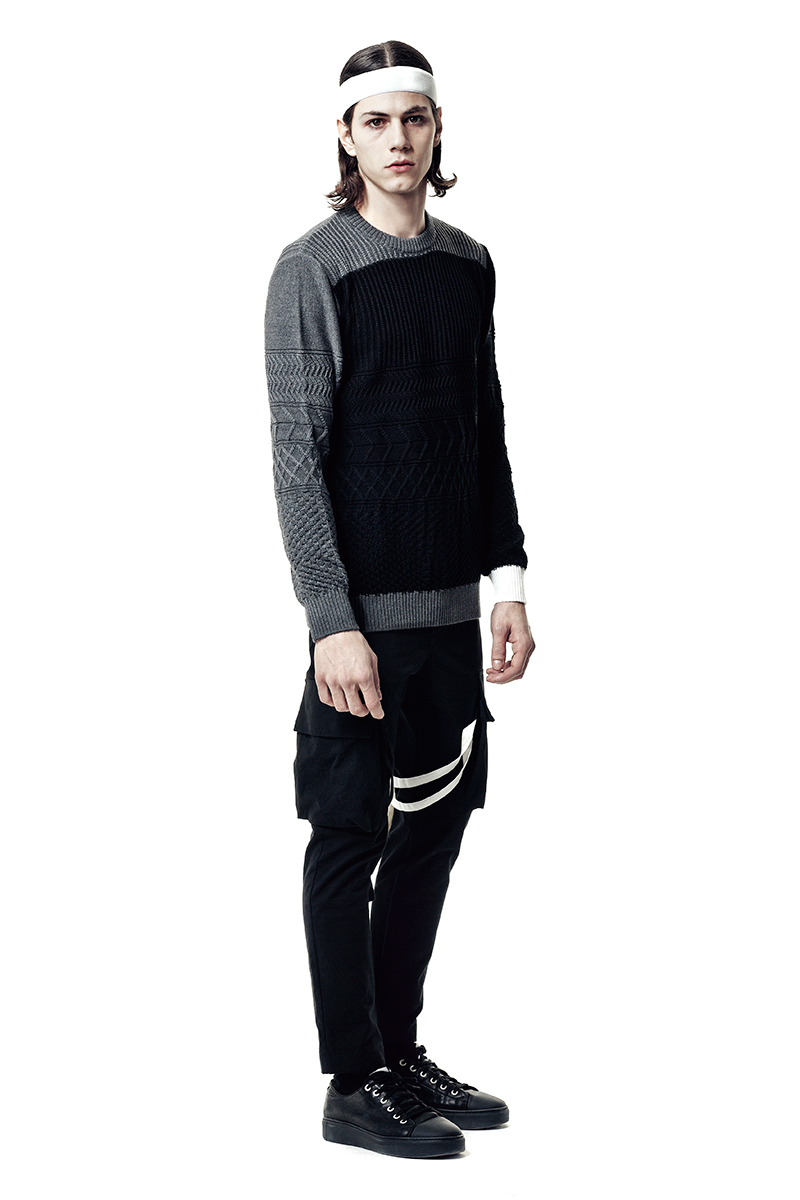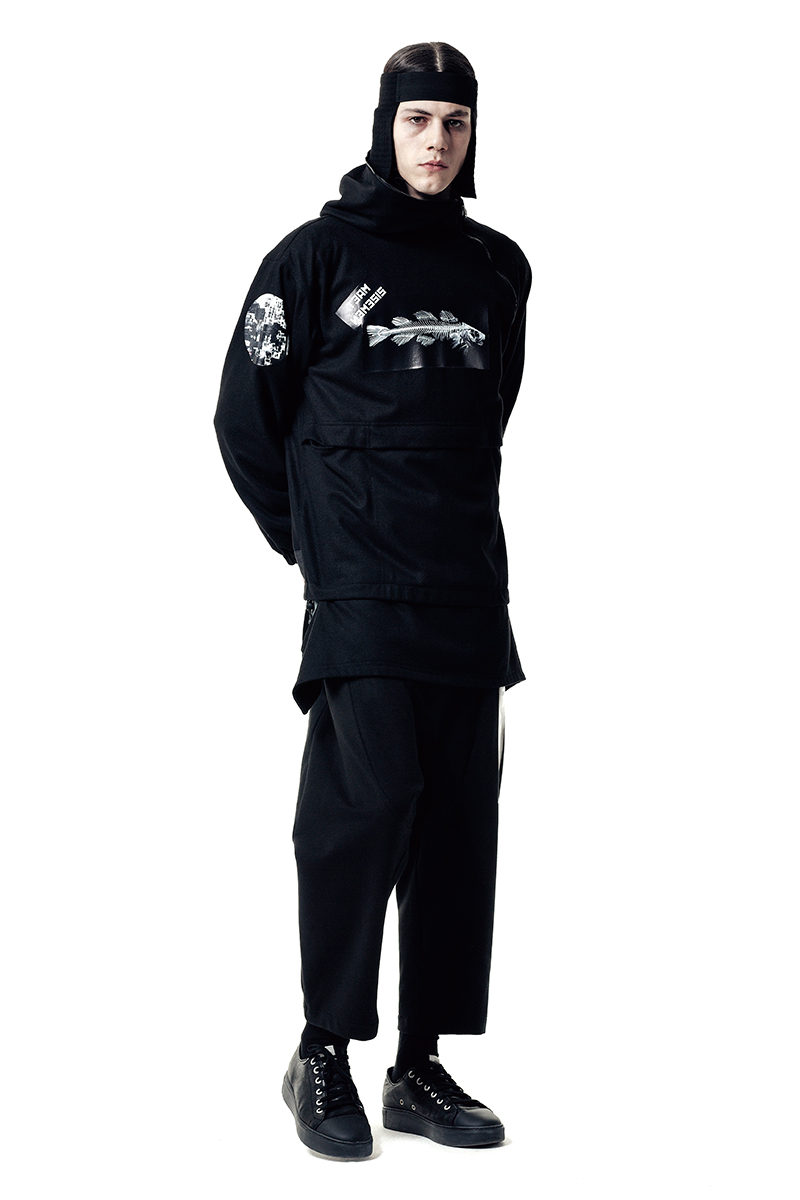 Titled "1% Urban Samurai", the FW15 collection of DA.INKE is based on innovative, conceptual and artistic research. The aesthetic principles of harmony, balance, proportion and symmetry are found in this collection at their highest expression & maturity.
Their inspiration derives from Japan and their 'Manga', while enjoying the dynamic expression portrayed in our collection. The oversized shapes of FW15 are reminiscent of the samurai's multi-layered uniforms, mixed with the look of the motorcycle "Harley-on-the-road". A metaphor for men's freedom and independence. The mood on-the-road is further developed through the use of logos and symbols used by the clan "ONE PER CENT" and many other activities derived from the 50s & 70s.
Primarily, DA.INKE. does not deviate from the colour black, but adds tones of dark grey, white and deep green. The materials used are from a range of thermo-adhesive patches in canvas. The collection incorporates topical prints, with an all-over black on black to grey scale.
1% Urban Samurai becomes the final destination of the visionary minds of Lorenzo Romani (Creative Director) and Mauro Rubiu, a creative freelance based in London. DA.INKE. is not just everyday fashion but manages to capture 'the man' who lives against current trends in style, accuracy and personality.
Photography: Lorenzo Formicola
Styling: Leonardo Persico
Creative Direction: Lorenzo Romani
Art Direction: Mauro Rubiu
Hair & Make-up: Tonia Calzerano
Styling Assistant: Eleonora Laureti
Model: Simone Nobili
Thanks To: Malibu 1992