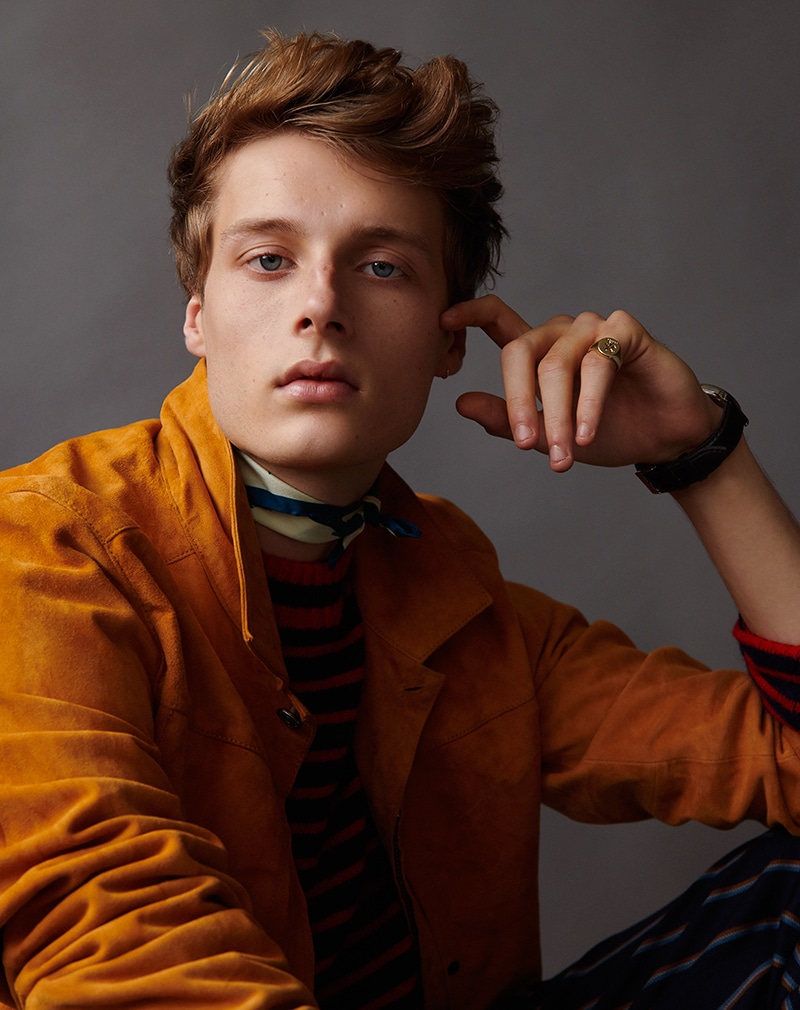 Taking things back to the very beginning – tell us how it all materialized for you.
Hey there FY! I started modeling when I was at secondary school, after being scouted at Oxford Circus, in London. Though I was excited by the prospect of such industry, I didn't know much of anything about it, and in a sense, it felt almost like a jump into the unknown.
After being scouted, I did a few test shoots, but things really kicked off during my first fashion week (or better said, month). Burberry was my first show in London, then going to Milan and Paris doing loads of other big designers was extremely enticing. I've lived in Tokyo and New York and worked all around the world which is one of my favorite perks of the job.
Three words that describe your best self are…
Driven, competitive, and stubborn.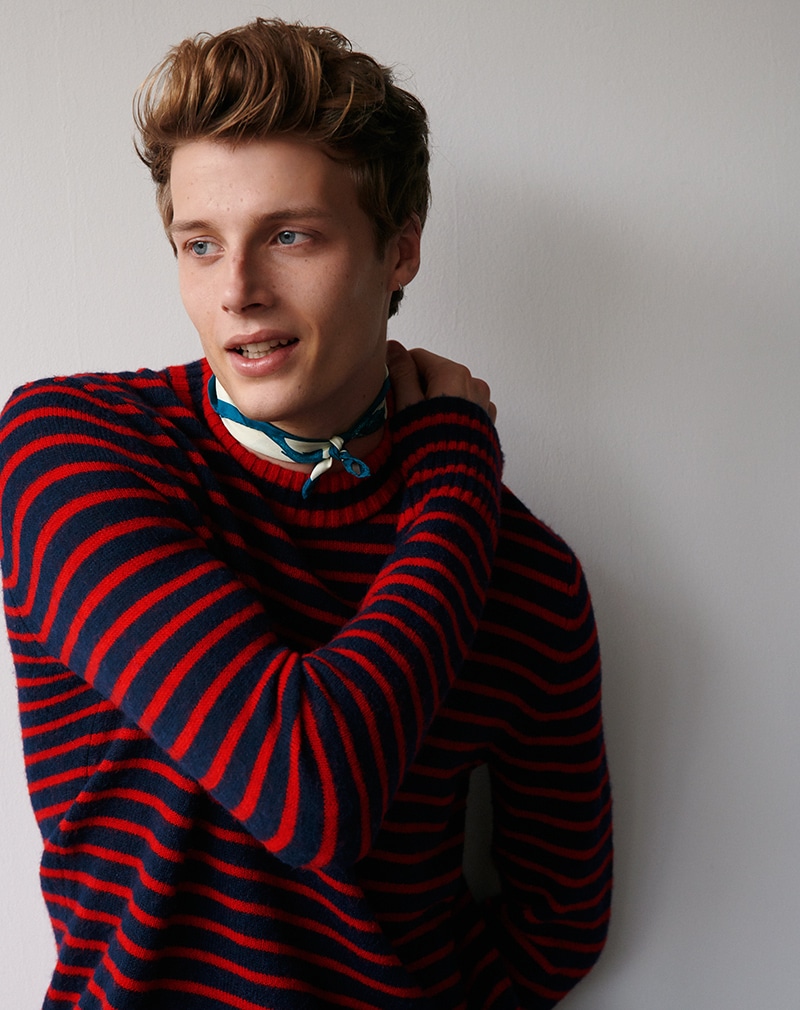 Who's been your dream client to work with? Please tell us.
I haven't really considered the brands themselves as something or someone I wish to work with one day. It is the whole experience that matters to me, who I meet, and sometimes where I am able to visit what has been a dream to work with.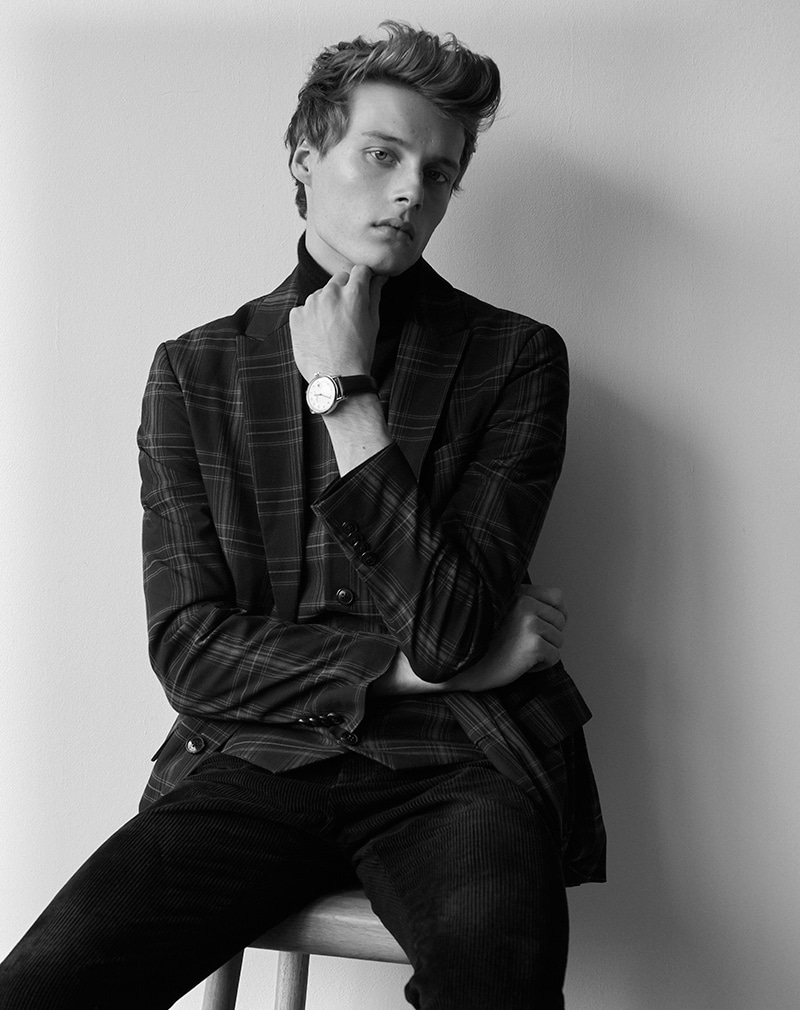 Favorite modeling experience so far?
Either the first show I walked, a Gucci Cruise show at Westminster Abbey was a unique experience, or recently I've been working for Polo Ralph Lauren in New York which I've enjoyed.
Essentials to bring along your travels for a last-minute job are…
My passport!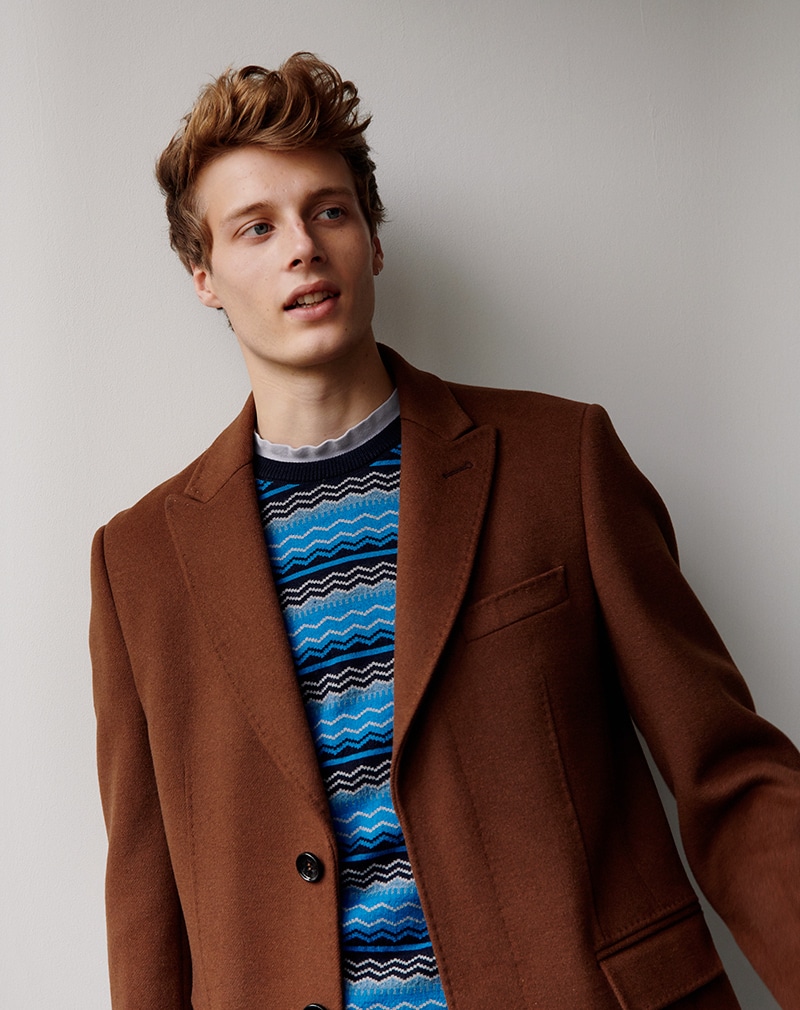 What's been the best piece of advice you've been given in recent times?
Never believe you're going to do a show until you're on the runway. Casting and fittings for shows are hectic, and I've done shows where the show has started, the first models are walking out and models behind them are being pulled from the line-up.
As a highly-regarded model on social media, what are your thoughts in regard to the whole Instagram thing?
For what I do, it's a good way to give people an insight into what happens in the fashion world in a completely unfiltered delivery.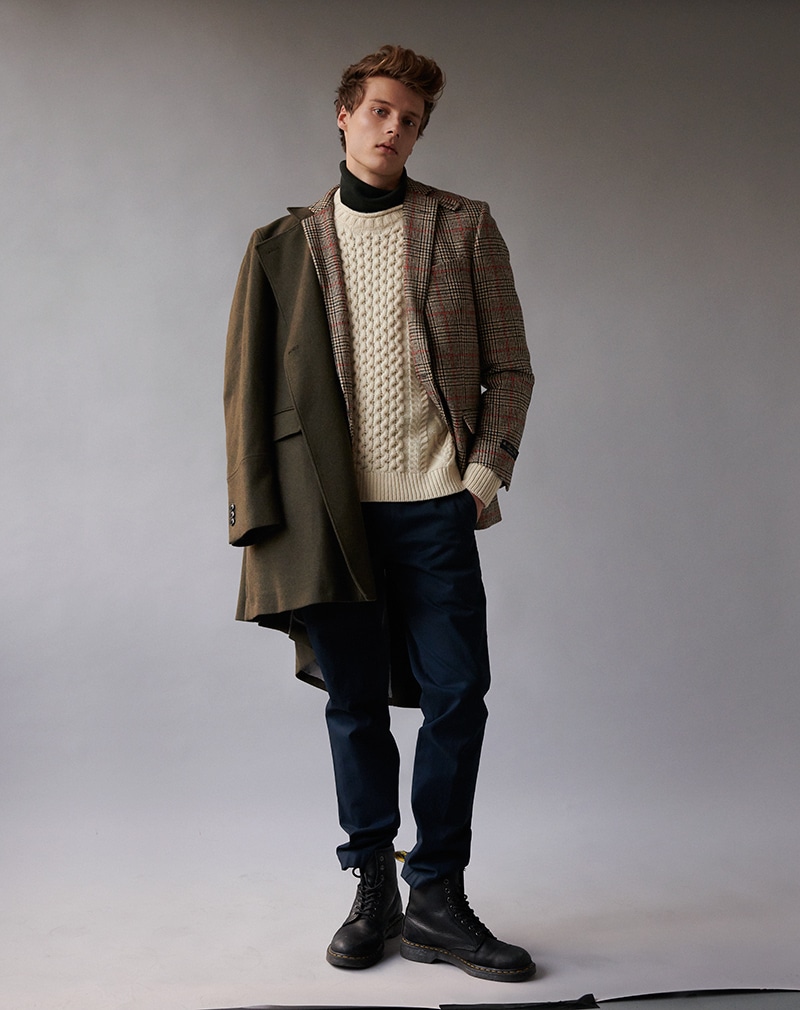 Do you feel somewhat empowered through your digital channels? If so/not, how come?
Not particularly. Some people are far too obsessed with social media. Personally, I feel most empowered from modeling when I am walking down the runway or shooting an exciting campaign. Not just when I have the photos from these jobs to post on Instagram afterward.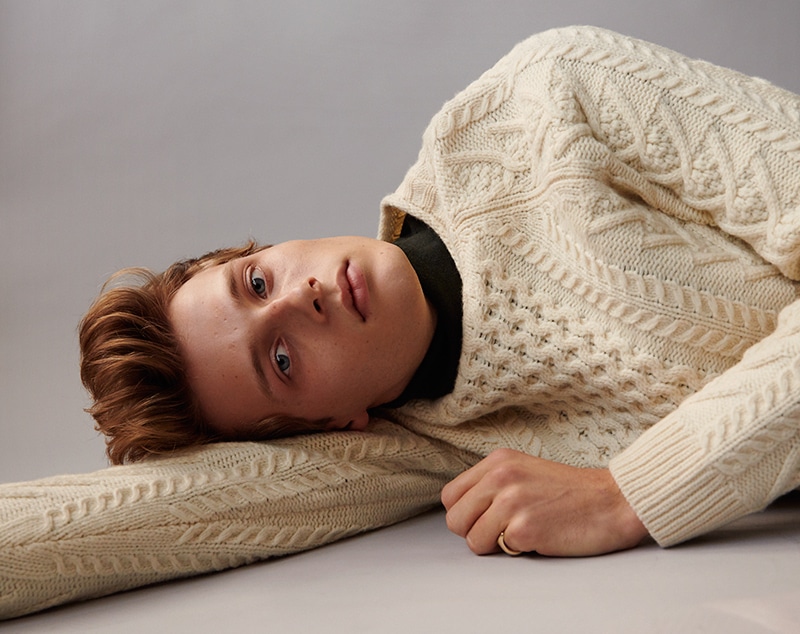 How do you wrestle with e-trolling on social media?
Laugh at the keyboard warriors, ha.
What do you wish you could have done differently throughout your journey?
Nothing I don't think you can think like that while remaining sane.
A fun anecdote about yourself?
I've had the same breakfast for 15 years and guess what? I'm not telling you what it is.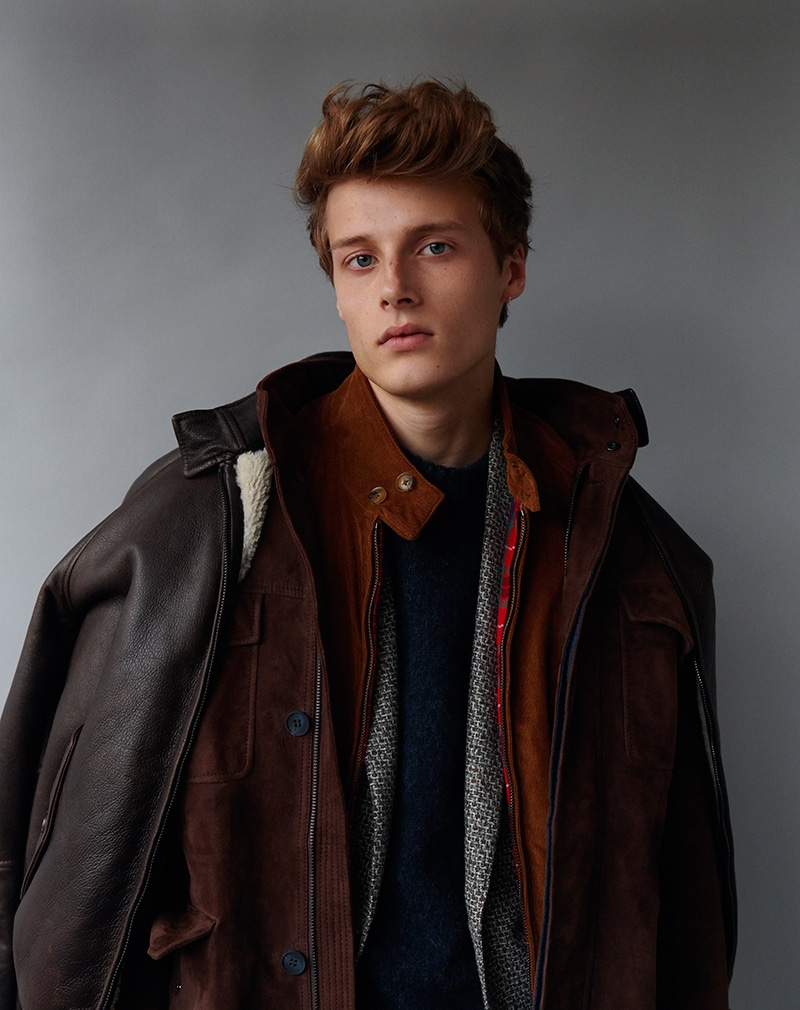 What's the wisest lesson you've learnt being in the industry?
Keep plugging away. Some of the biggest disappointments I've had on not getting jobs have been awful at the time, but if you keep going you then get a job that makes it all worth it in the end.
Any advice to give the young wave of aspiring models, wanting to venture into such field?
Don't treat it as a long-term strategy. It's great and you can see places and meet people like no other industry. Also. it's always good to have other side ventures like University or education in general. In my case, for instance, I am setting up The-Archive which is a menswear online outlet store which is keeping me busy, and another way to work with some of the best designers in the world. Keep your eyes peeled: it will be launching early next year.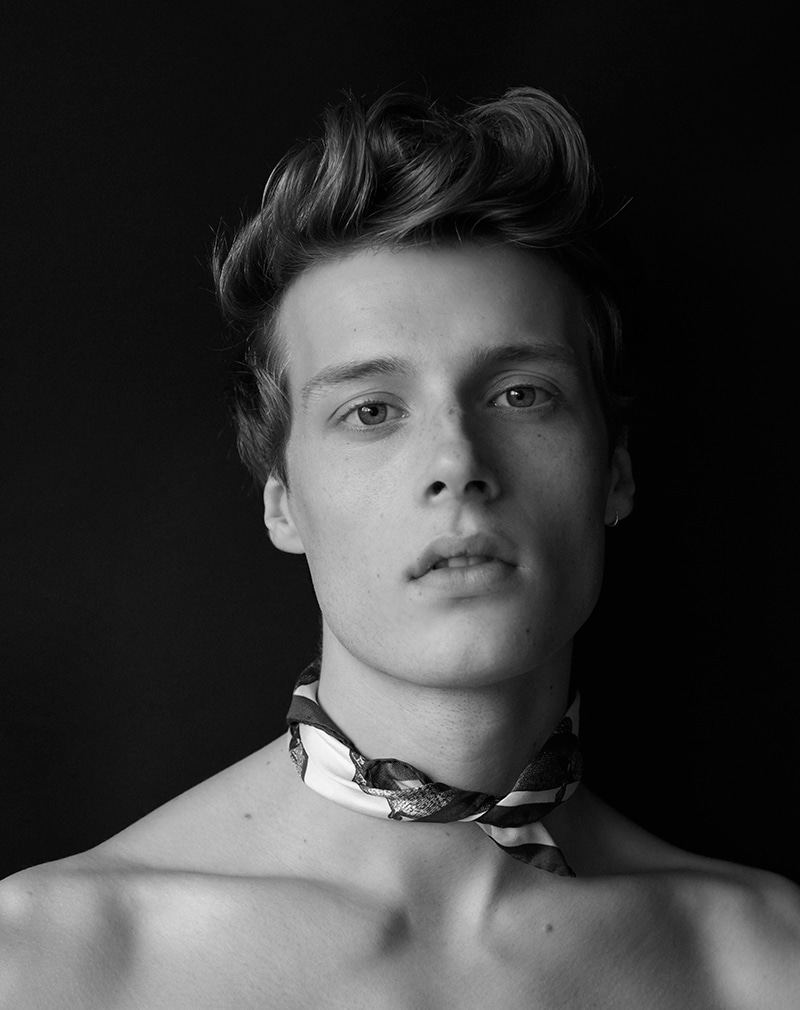 Photography: Daniel Fraser @daniel_fraser
Stylist: Jenny Holmes @jennyholmesstyling @untitledldn
Grooming: Tom Fraser @tomfrasermua using Maria Nila Stockholm @marianilastockholm
Talent: Hugh Laughton-Scott @hughlaughtonscott
Management: Supa Model Management @supamodelmanagement
BRANDS: Scotch & Soda, Simon Carter, Remus Uomo, Brooks Brothers, Baracuta.