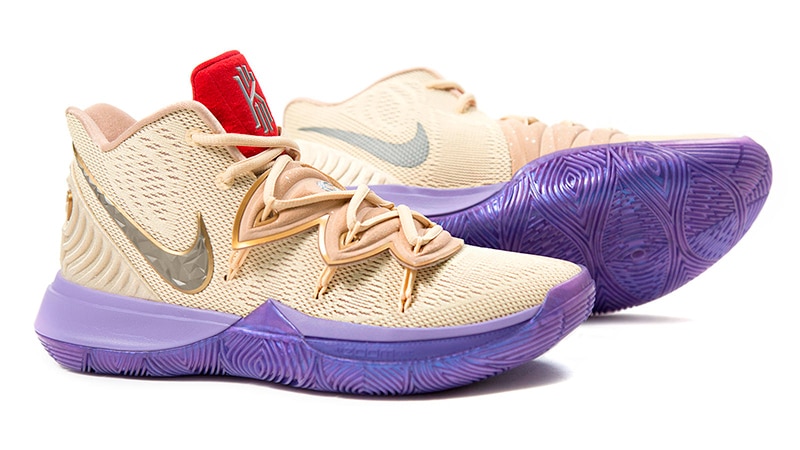 For Concepts Creative Director Deon Point, Kyrie Irving's latest signature shoe, the KYRIE 5, is proof that "the marriage of technology and aesthetic is a beautiful thing."
"With Kyrie being such an amazing basketball player, you'd really think he has no time to do anything else," says Point. "But to see him sit down with the Nike Basketball guys and hash out these details — things I know are painstaking and probably tough to even bring to fruition — is nuts, man."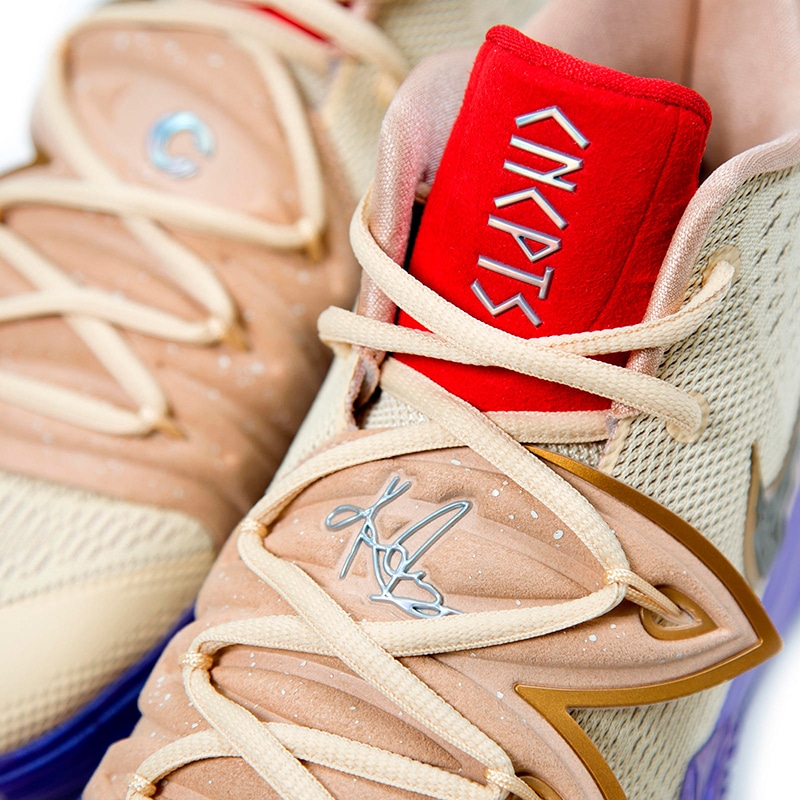 With Irving, the Concepts idea draws from the all-seeing eye within the athlete's Hamsa hand tattoo. Rather than replicate it (given that the tattoo is a major theme of the KYRIE 5 heel counter and box), Point decided to dig into the history of Egypt's ancient pyramids. "I found out the mortar used remains a mystery to scientists — they still can't figure how it stuck together, but it's some of the strongest stuff ever made. I learned that the limestone glowing in the sun made the pyramids glow brighter than a diamond. And one thing that really got me: there was a 20-ton door on one of the pyramids that was so precise, you can't squeeze a credit card through the seams — but it can be opened with one hand," he says.
These facts, figures, and myths combine in the Concepts x KYRIE 5 Ikhet to form an intriguing play of color and modeling. They give dimension to the shoe's distinctive flytrap lacing, which is imbued with the type of nuances Point and the team are known for.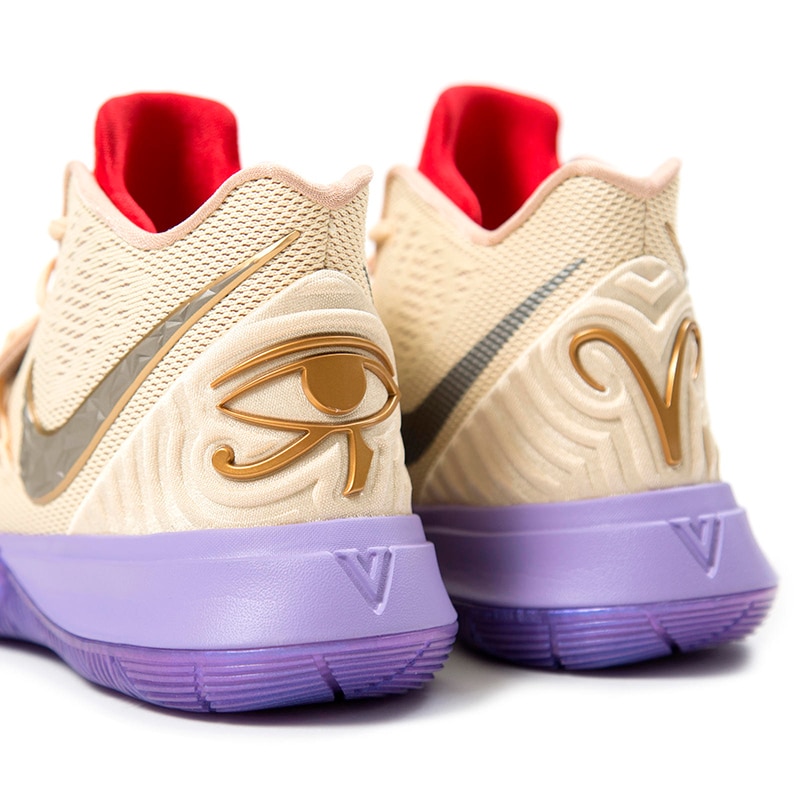 For Concepts, the shoe represents a merging of brand ethos and civic pride. "To us, nothing is more exciting than the Boston Celtics," says Point. "I used to sit outside the Garden listening to games on the radio, just wishing I could score a ticket to get in when they were dominating throughout the '80s. Being able to work with someone as talented as Kyrie is not only a dream come true, but to have him be in a Celtics uniform while we're doing it — it's mind-blowing."
The Concepts x KYRIE 5 Ikhet launches on December 26.