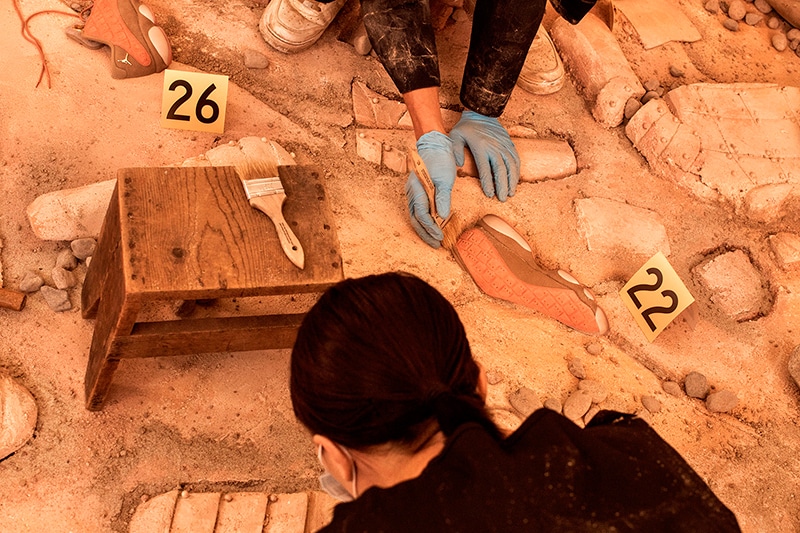 CLOT and Jordan Brand have collaborated to launch the iconic Air Jordan XIII, creating one of the most eye-catching shoes of the year.
CLOT's Creative Director Edison Chen has always been inspired by Chinese traditional culture where bridging the East and West has become the core design philosophy of the brand. As an avid Michael Jordan fan during his early years, Edison Chen naturally chose to work with the Air Jordan XIII silhouette as it was his personal favorite when growing up watching basketball as a kid.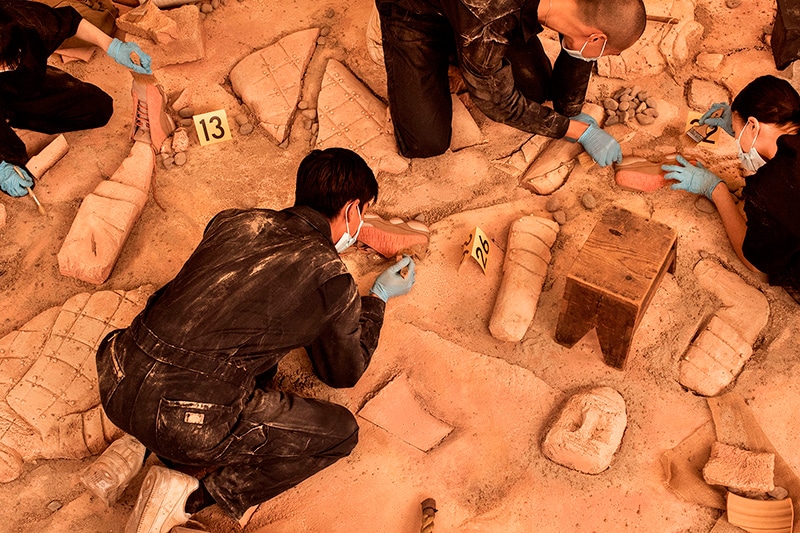 In 2017 Edison travelled to Xi'an, China to see the Terracotta Warriors and was deeply inspired and moved by these historical relics. Shortly after, Edison received Jordan Brand's invitation to collaborate, so he proposed to integrate the aesthetics of Terracotta Warriors into the Air Jordan XIII. He believes that incorporating the theme behind Terracotta Warriors within the Jordan XIII design was "meaningful because it is also a part of the heritage of our people and it's a treasure of Chinese history."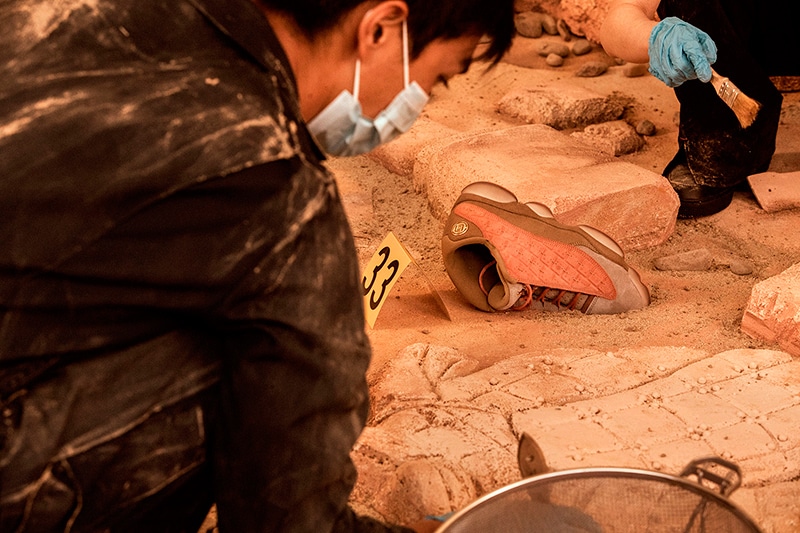 The Terracotta Warriors were buried for over than 2,000 years. The excavation of the statues led to the oxidation of the terracotta, losing their original colors but leaving behind a patina color palette on the warriors making for the main color way of the CLOT x Air Jordan XIII.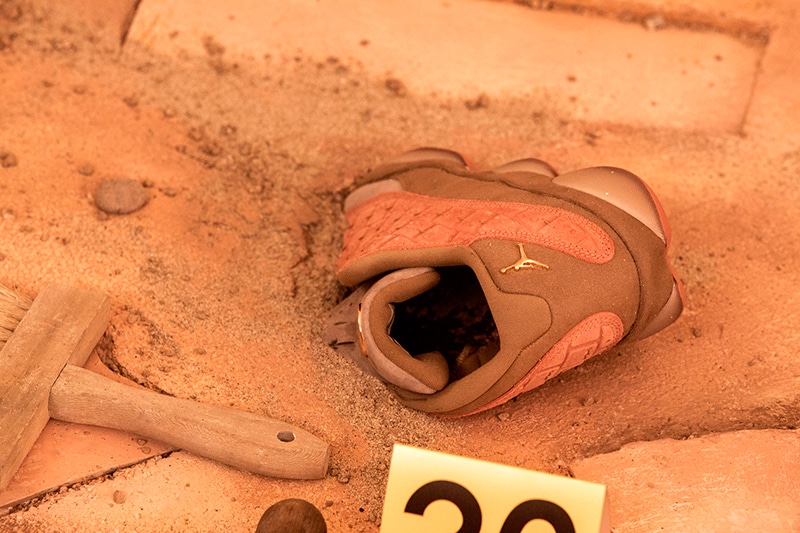 CLOT x Air Jordan XIII 's body is given an armor of the Terracotta Warriors, featuring the patterns that exist on the statues themselves. The side panel of the shoe reveals the dots on each tile in two's and three's with faint stitching details between that held the armor together. Meanwhile, the tonal brown accents of the shoe are created with similar crisscross panels to reveal a 3D sculptural feel. The tongue, heel and sole are embellished with metallic gold CLOT and Jumpman logos.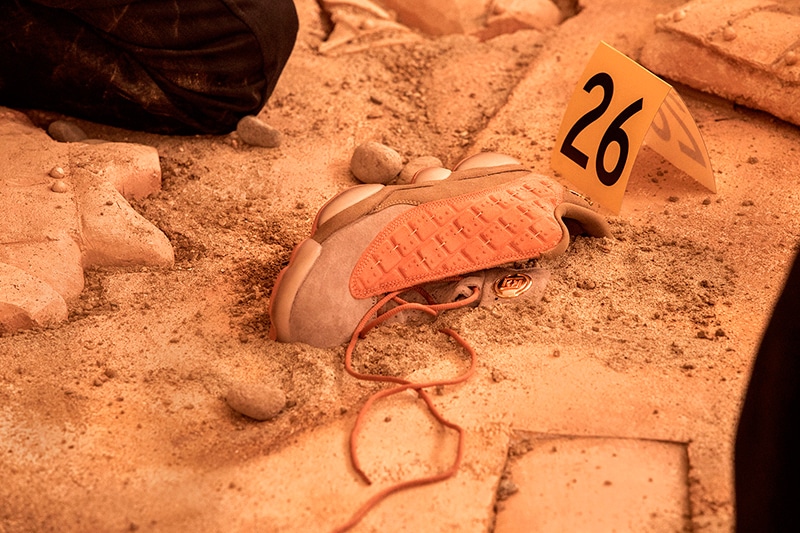 The creative design was driven by how the Jordan XIII would be if the Terracotta Warriors wore the shoes themselves to create a seamless look. The collaboration also consists of a set of CLOT x Jordan Brand apparel accompanying the release, expressing the full look for the modern day warrior.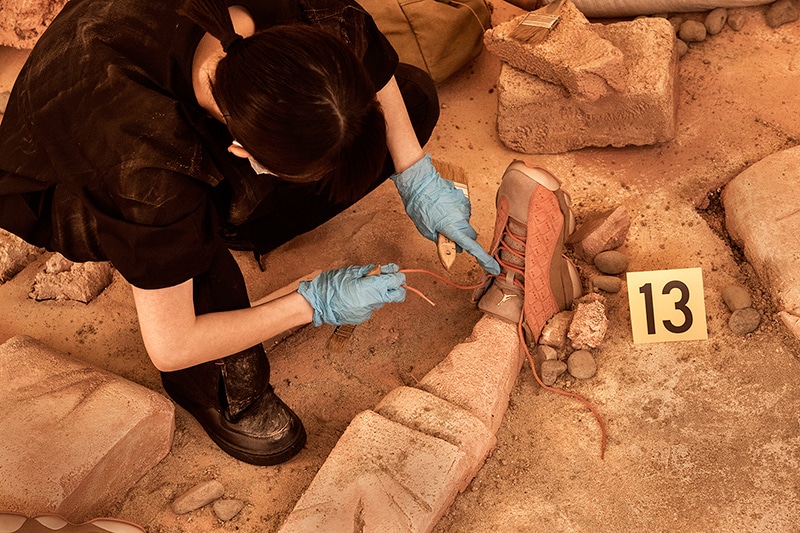 The CLOT x Jordan Brand collection will pre-launch on December 8th at Innersect Shanghai, China and official release starts at JUICE stores globally on December 13th.