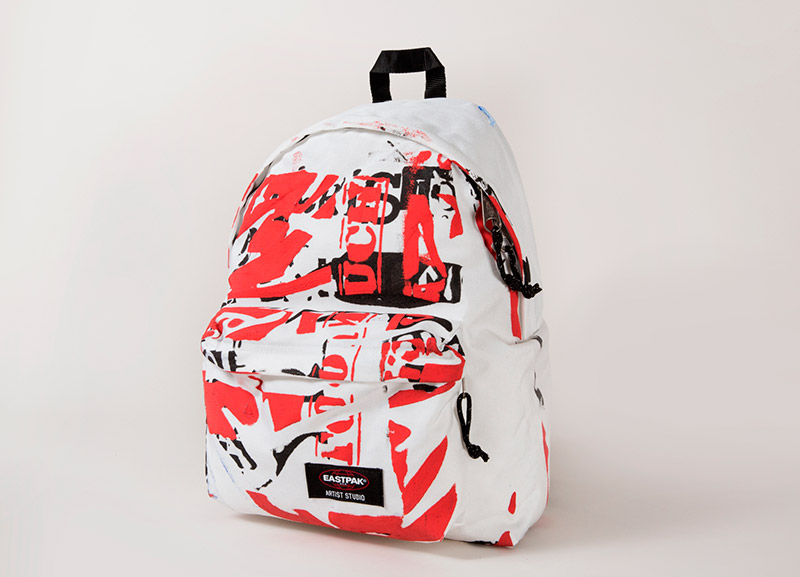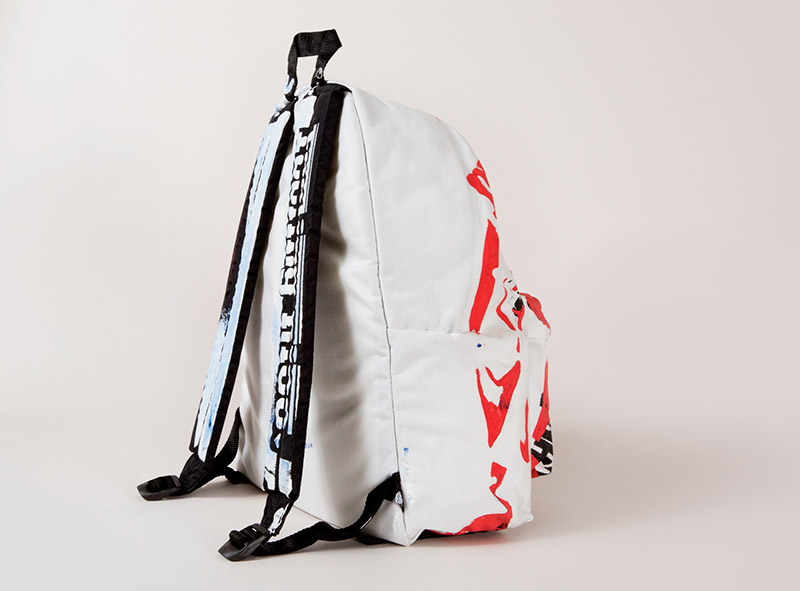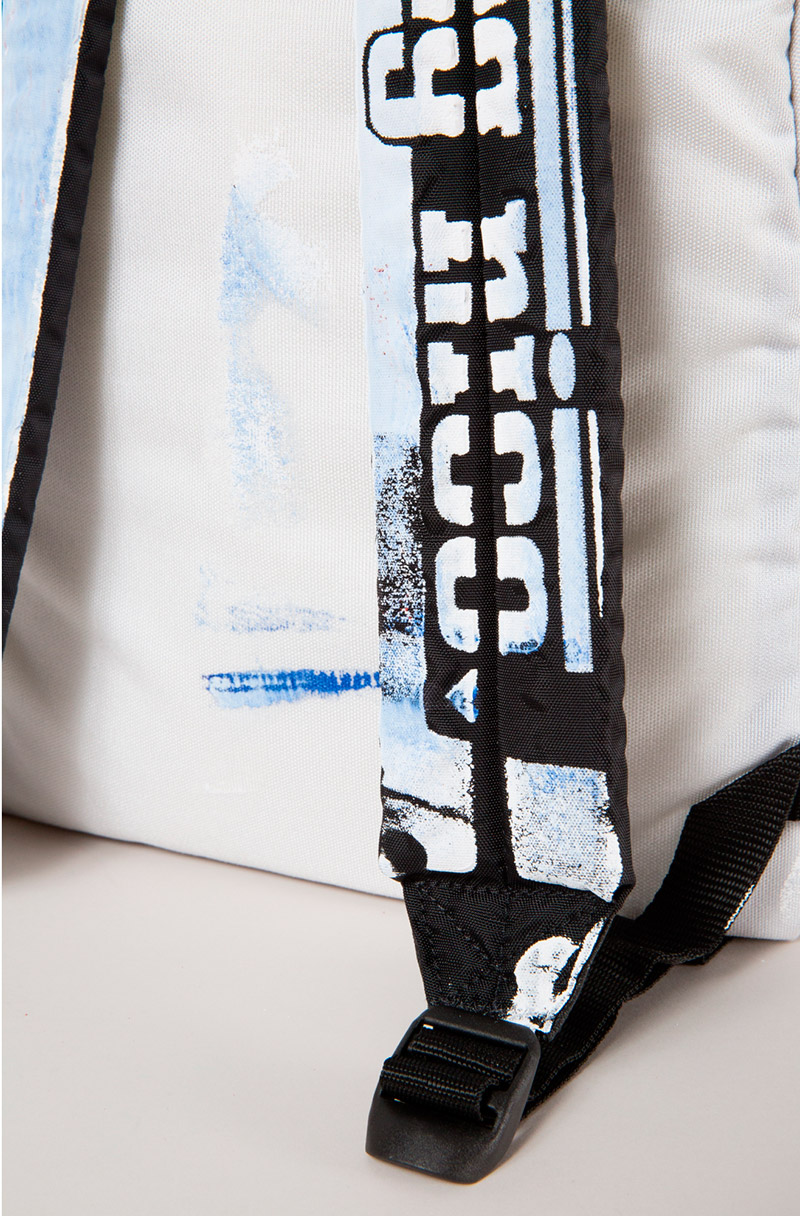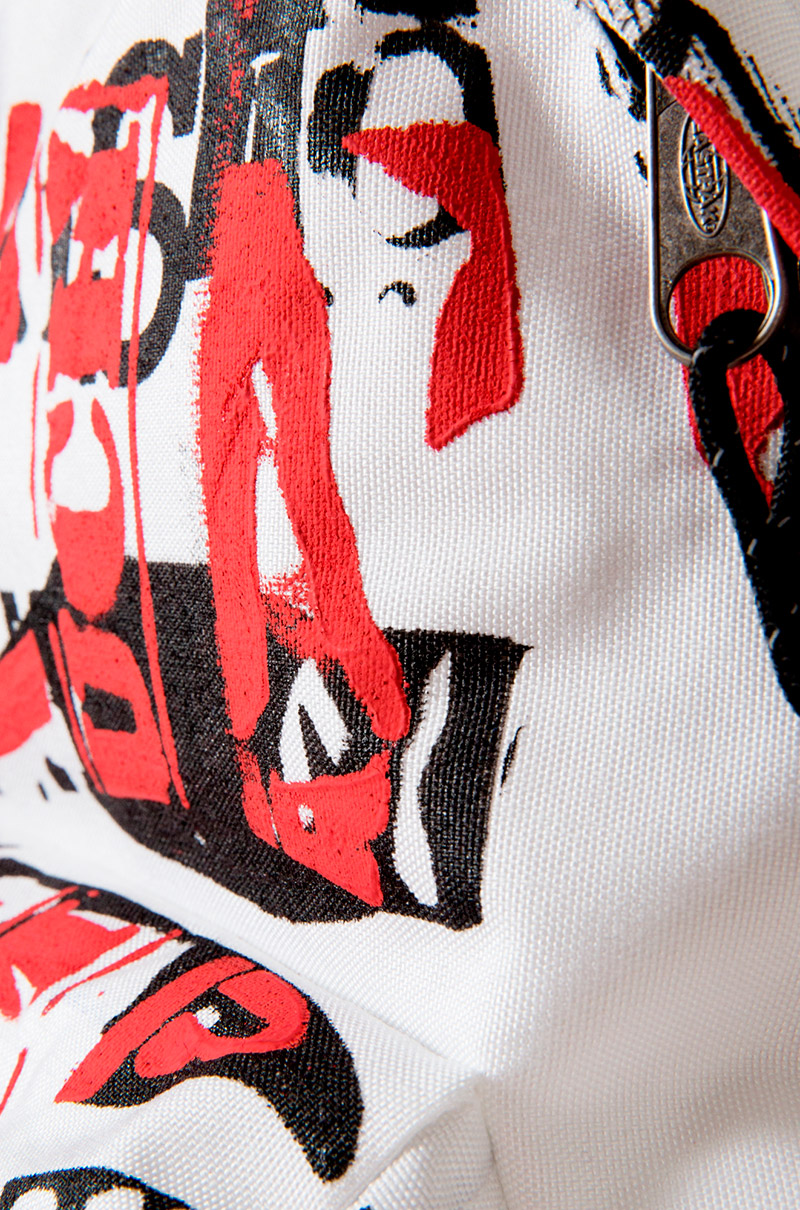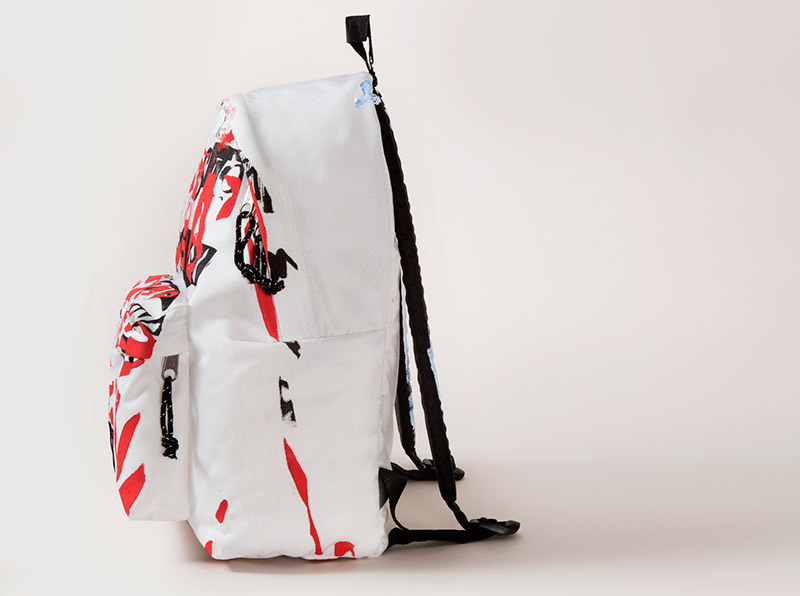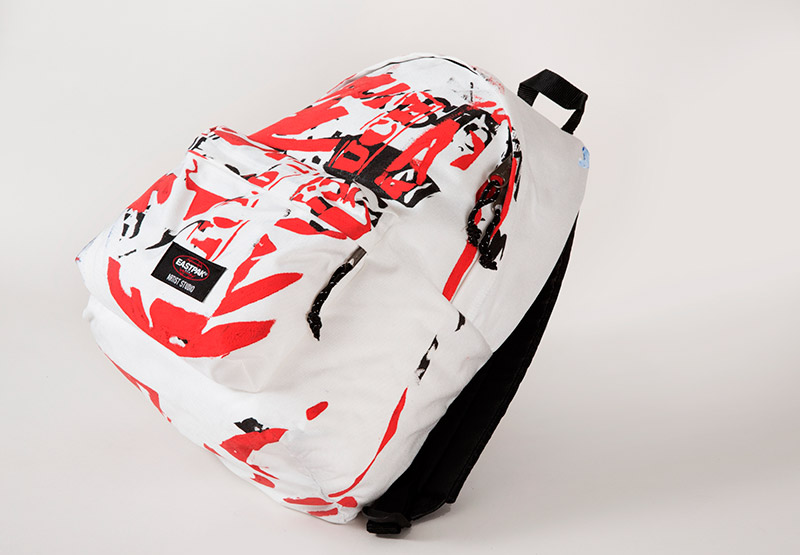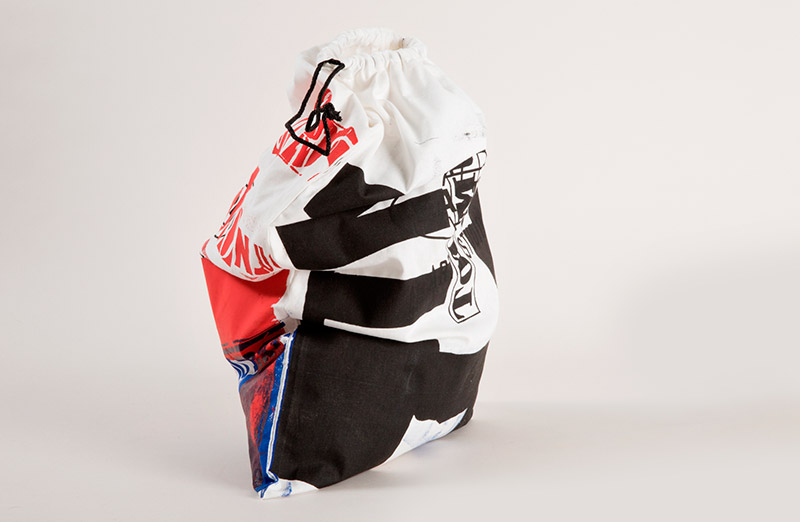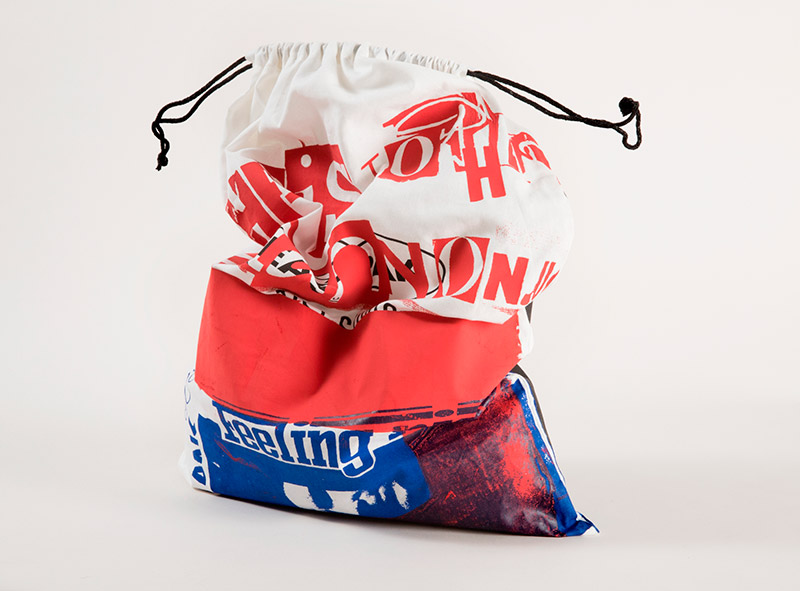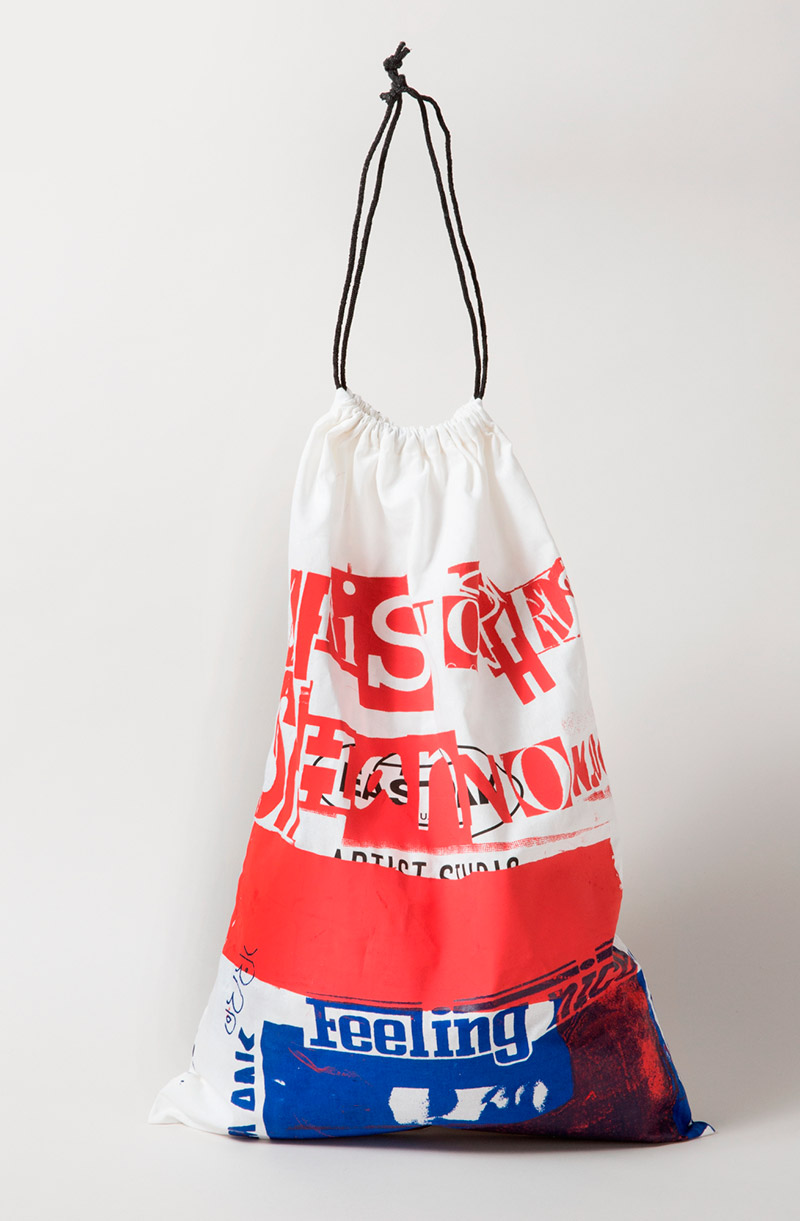 Christopher Shannon moves British menswear on from its legacy of fine tailoring towards modern, relevant garments drawing on diverse references.
Superimposed print screens from the designer's previous collection the Eastpak bag evokes a uniquely rough look and feel, like multiple layers of photocopies.
"HIV treatment has come a long way but that's no reason to be blasé. I've known many people with the disease and I've seen the devastation it causes." – said the designer
On World Aids Day – 1st of December 2014 – the bag of Christopher Shannon and the creations of the 15 other designers will be sold through an online auction. All proceeds go to Designers Against Aids.