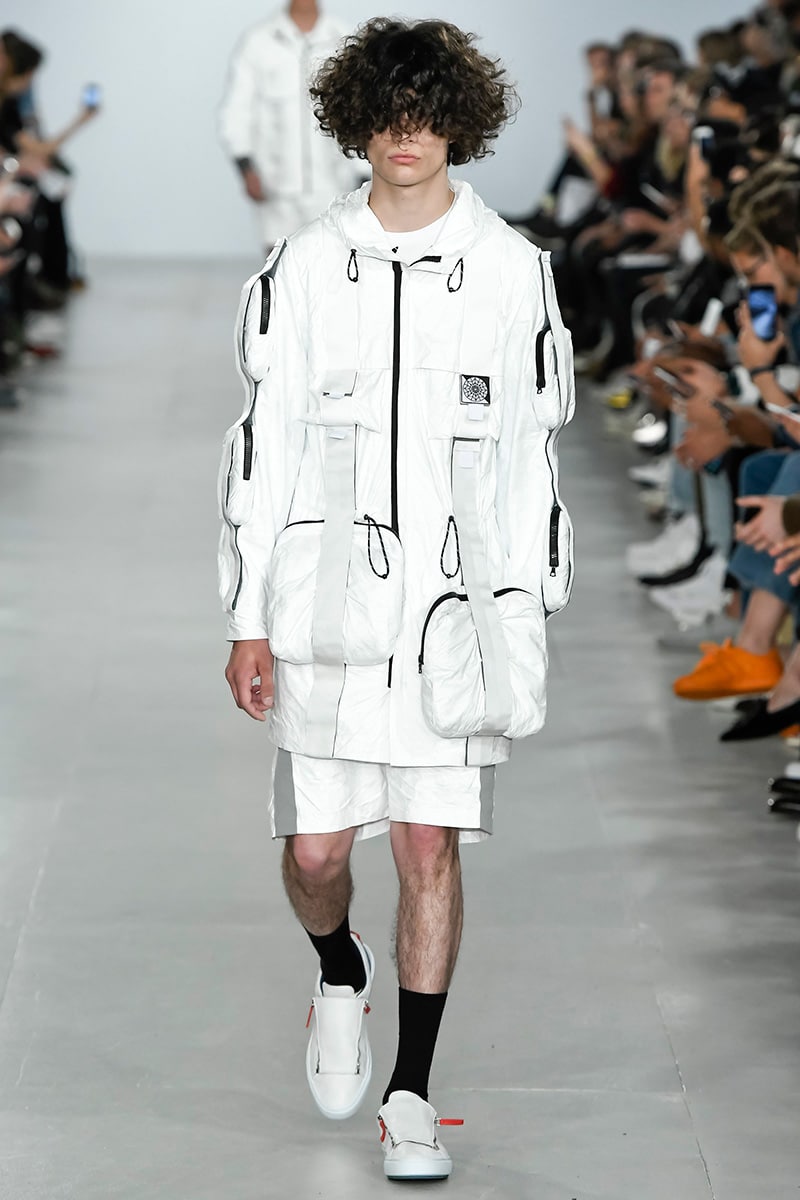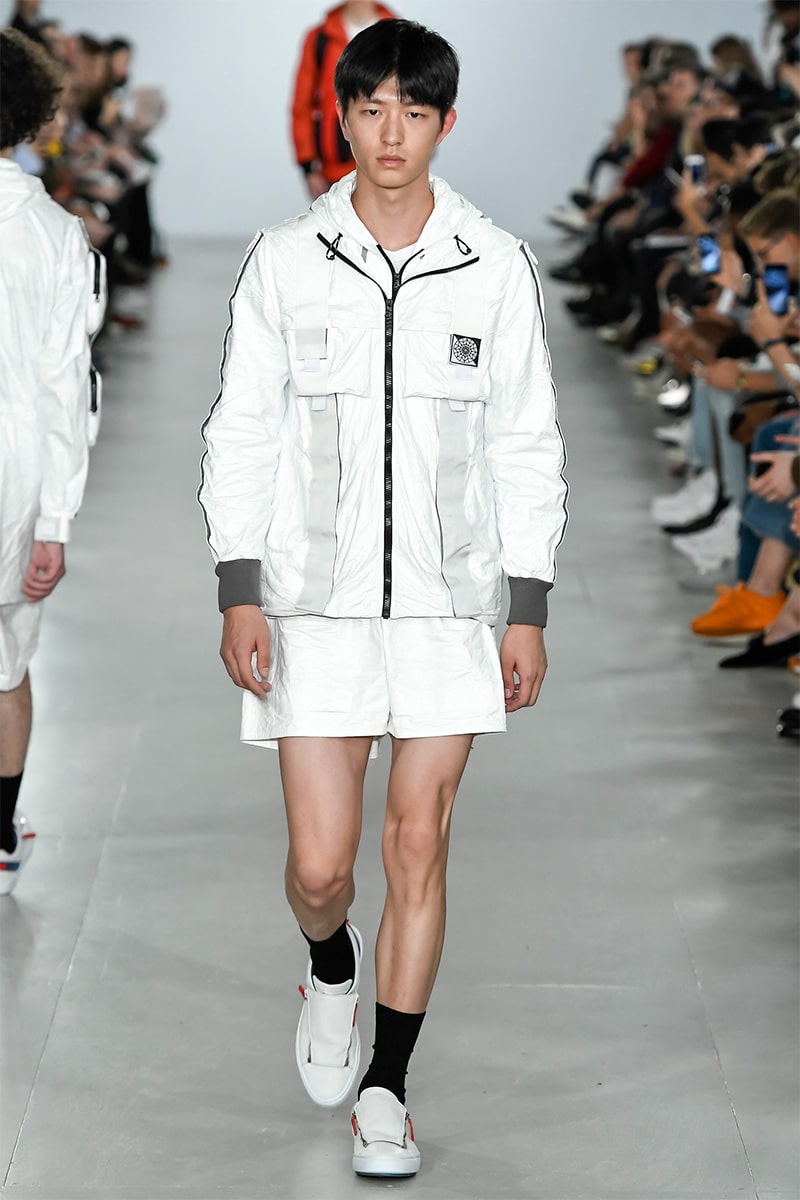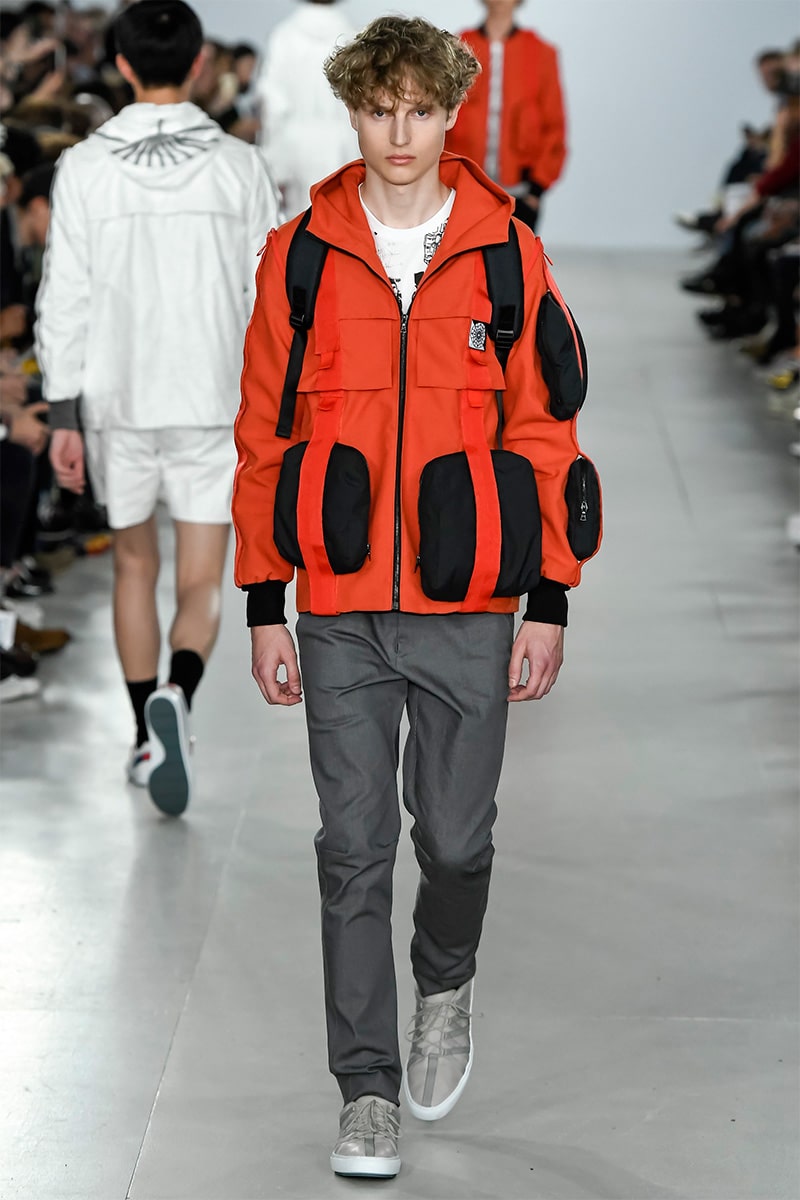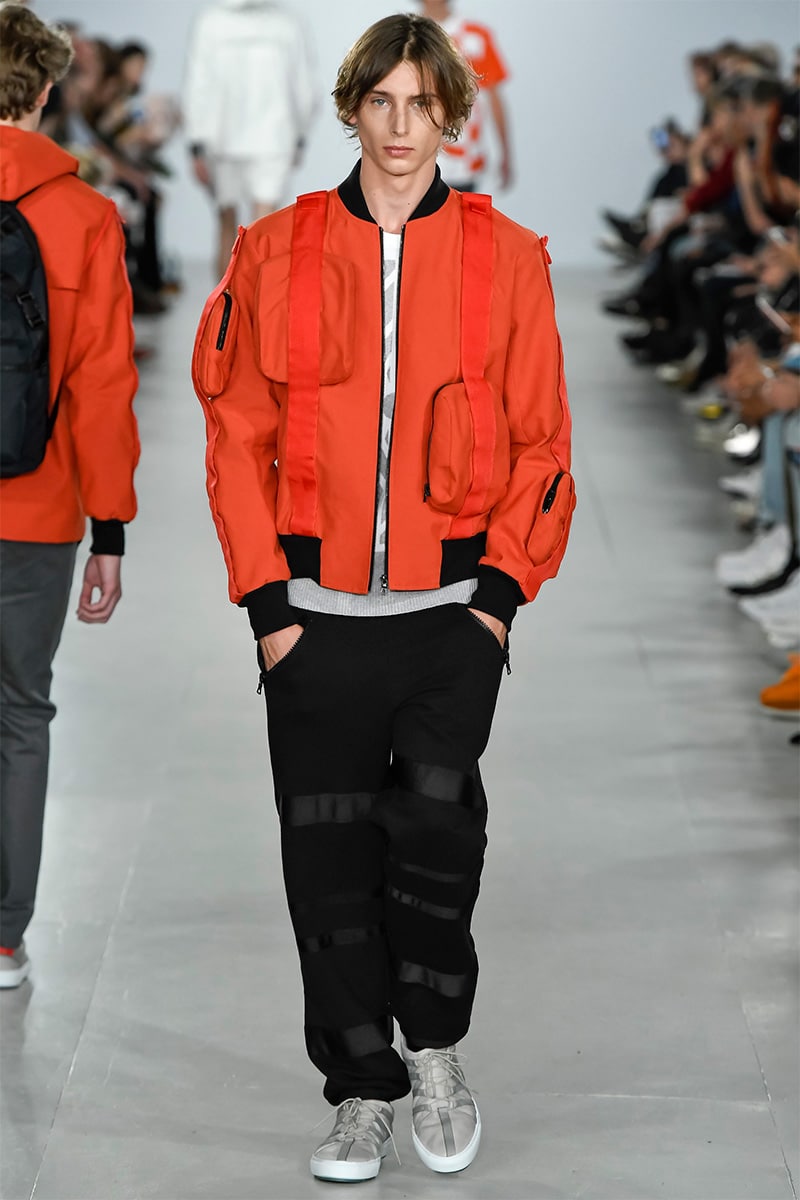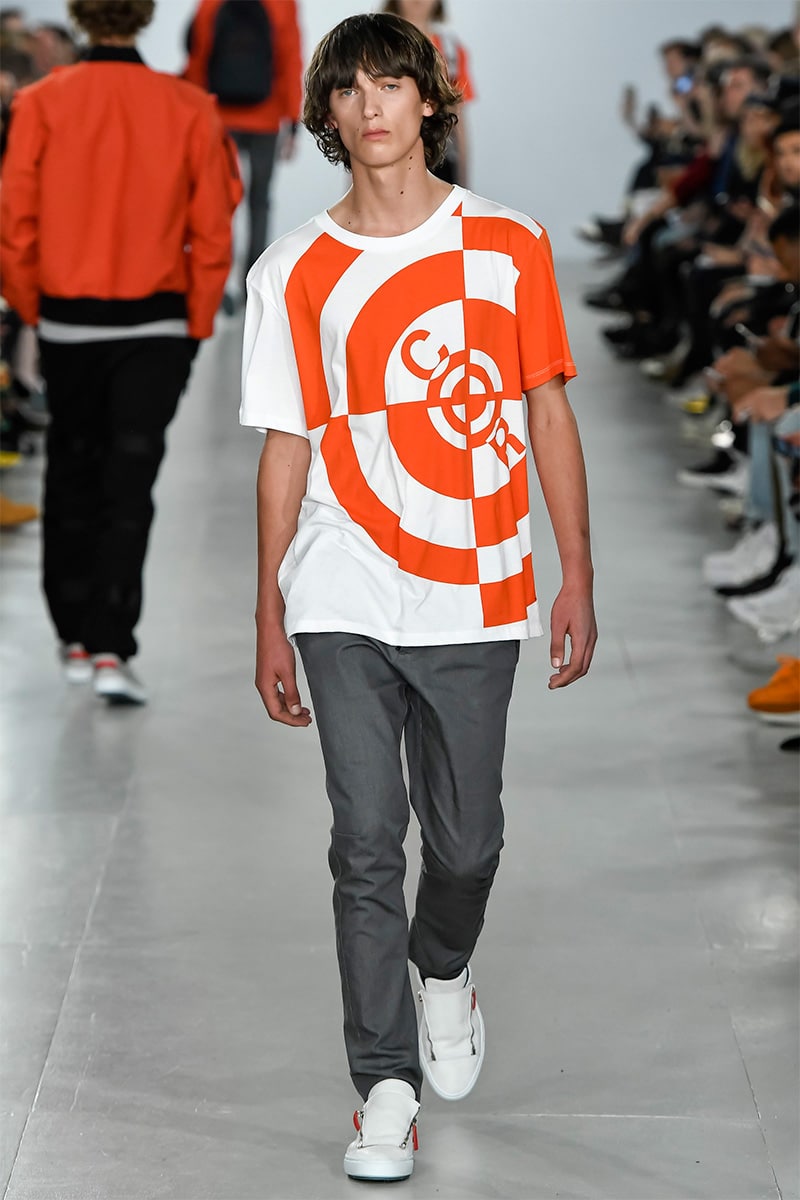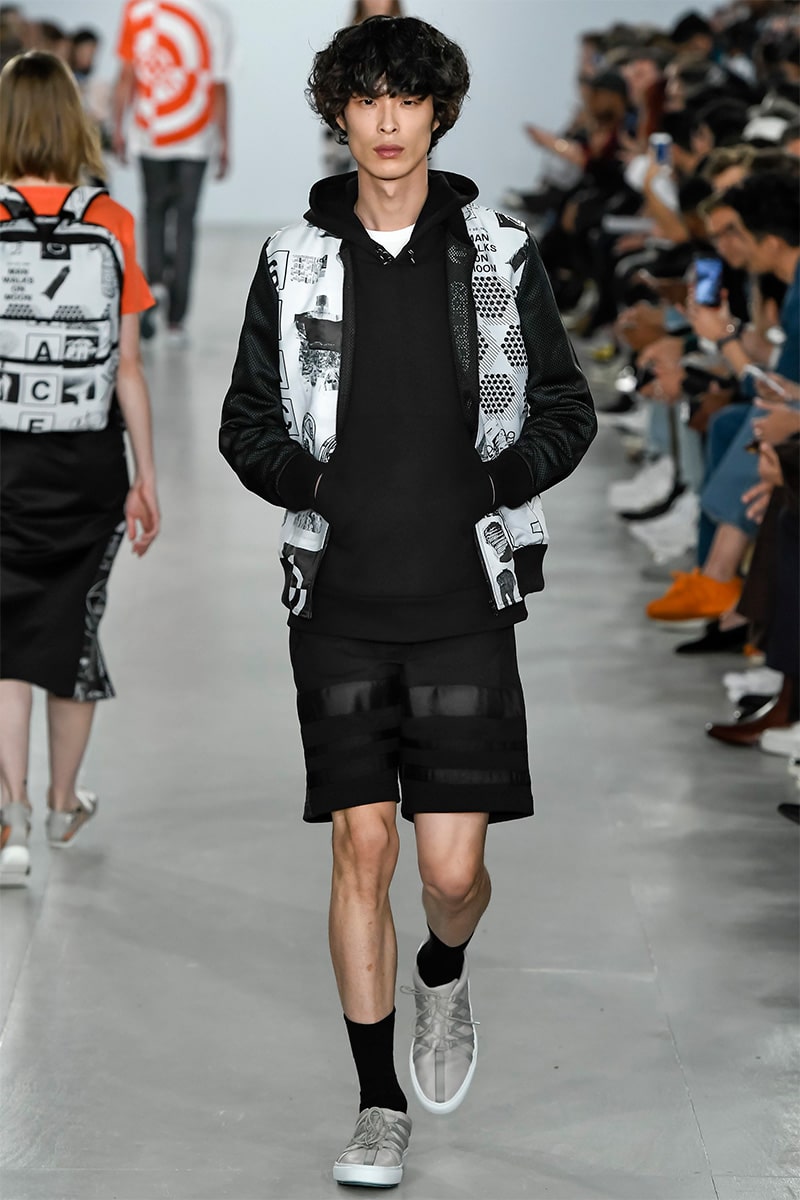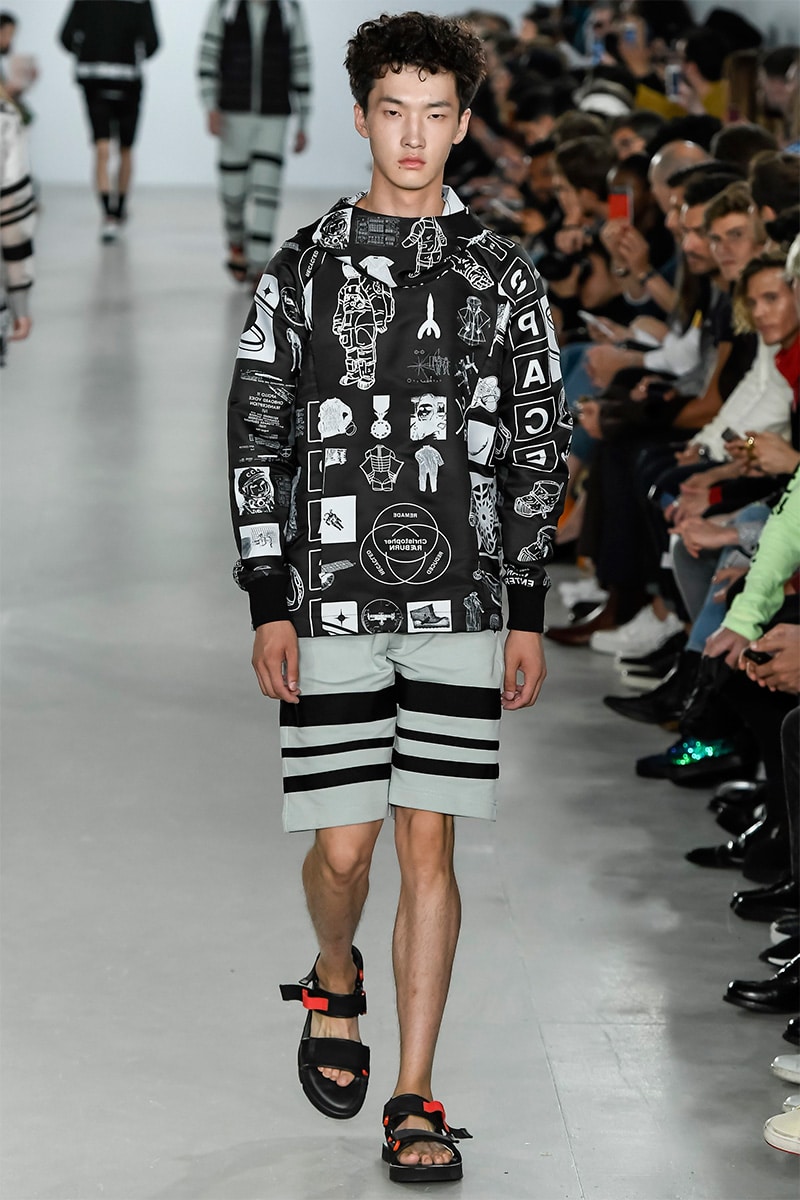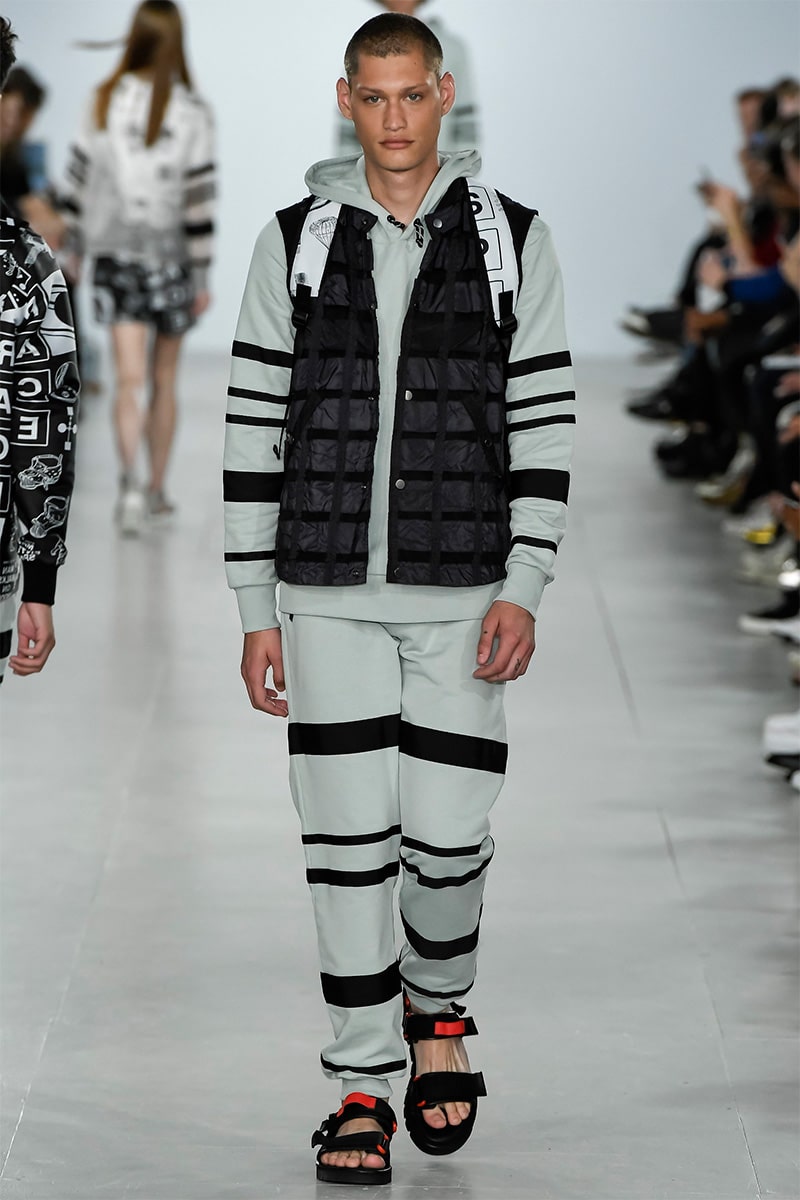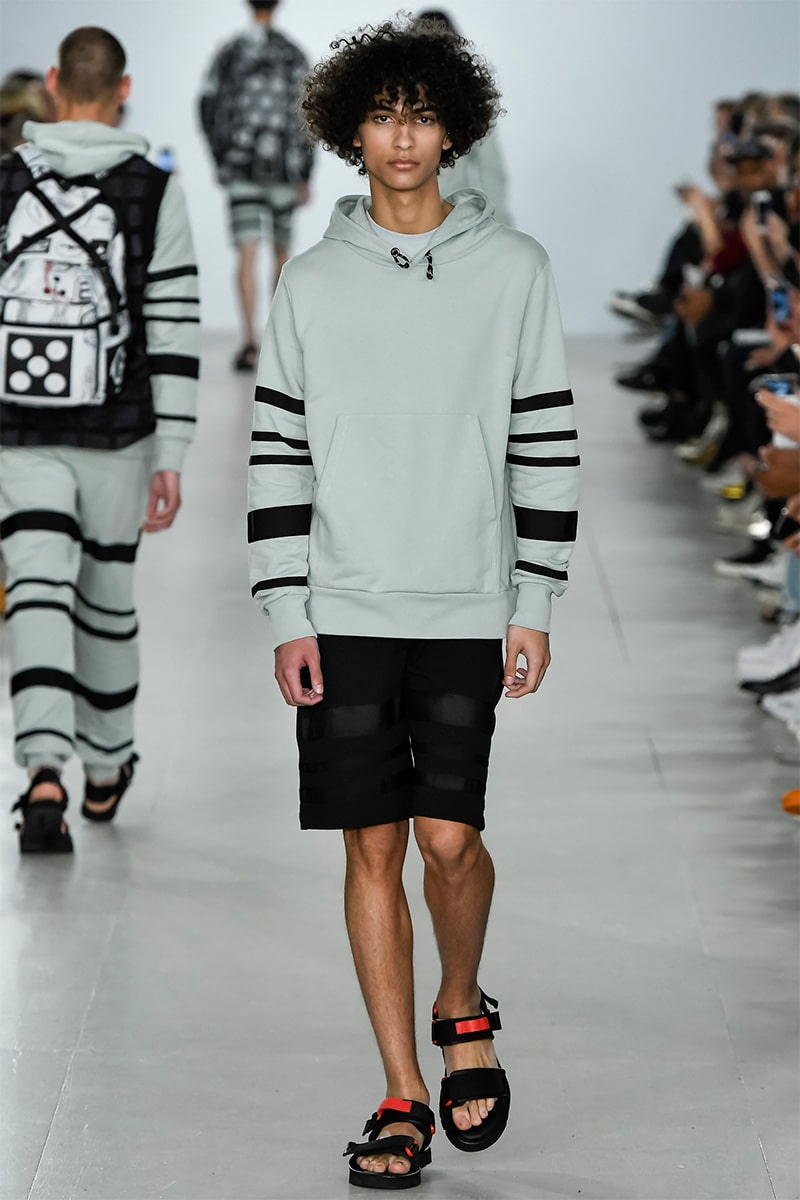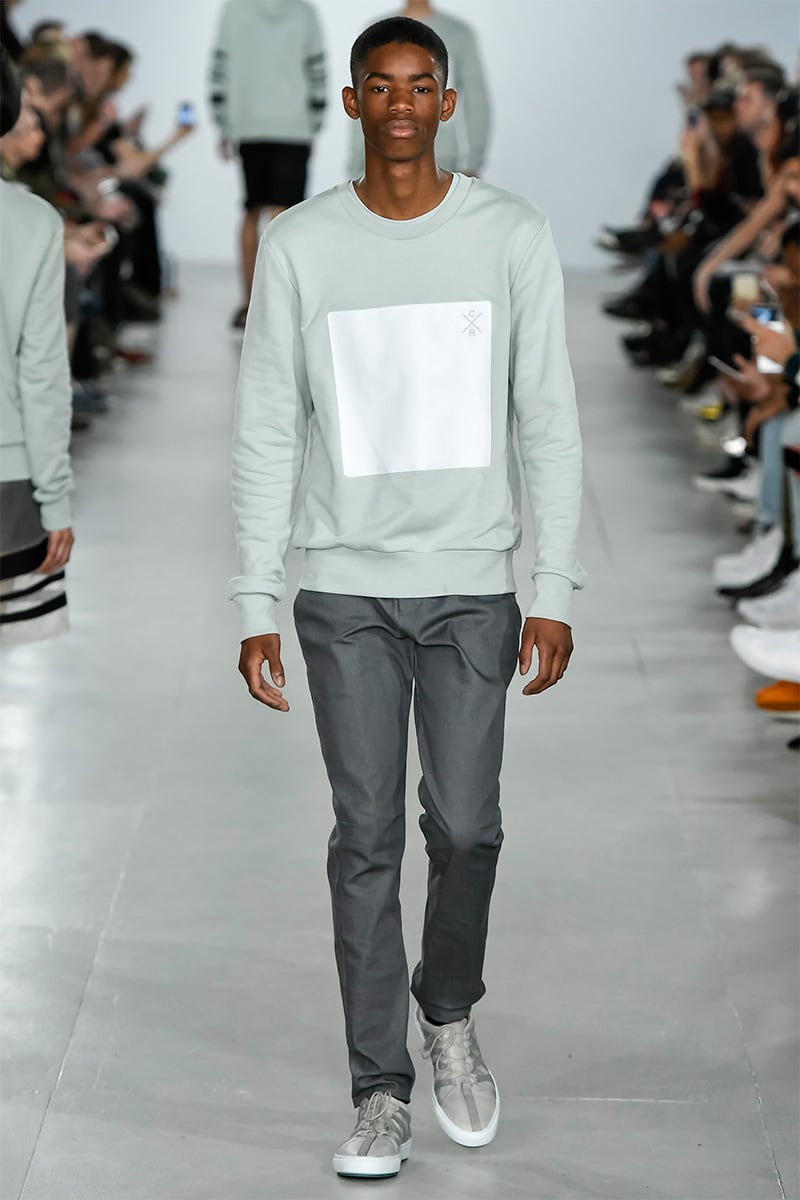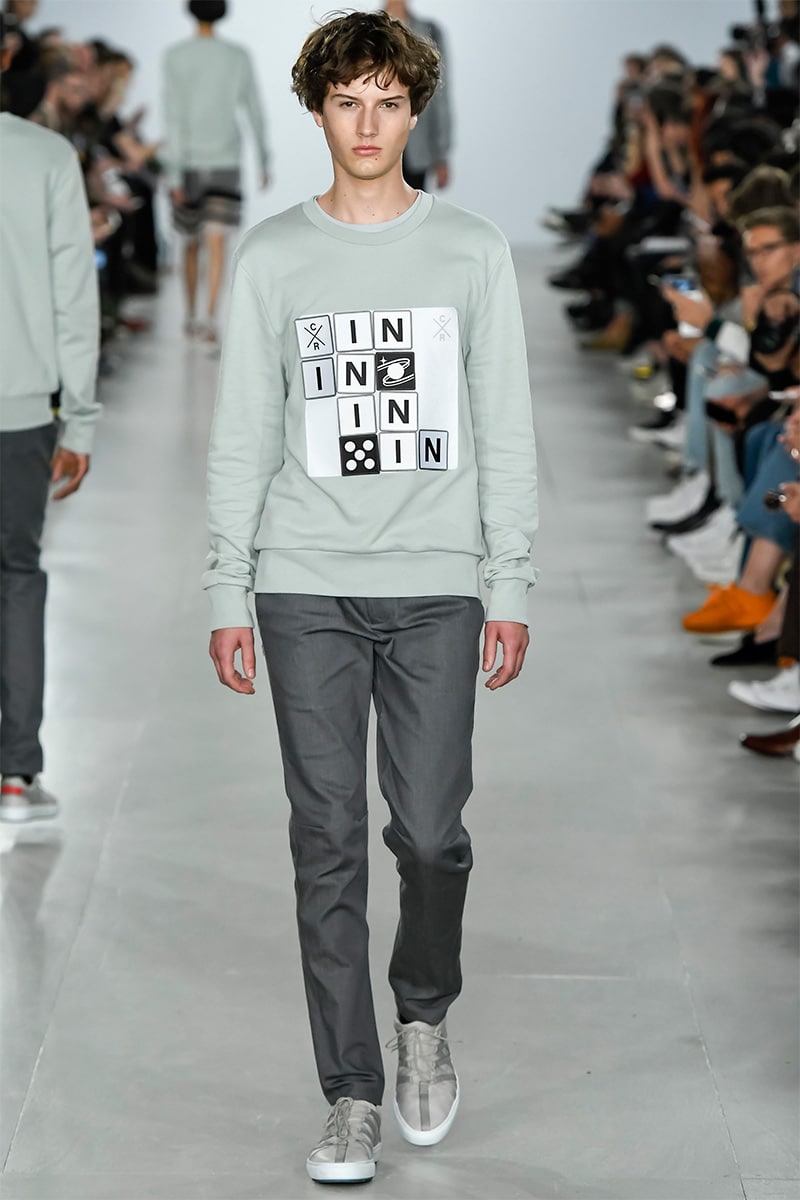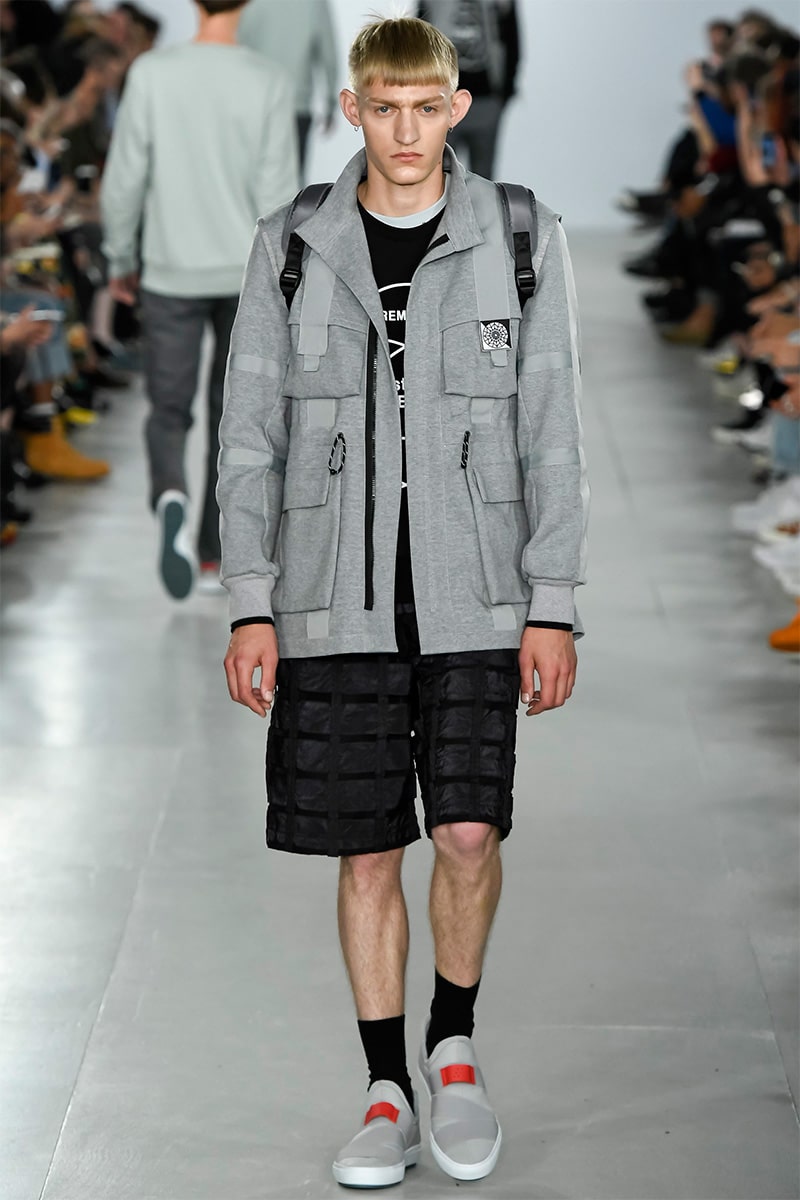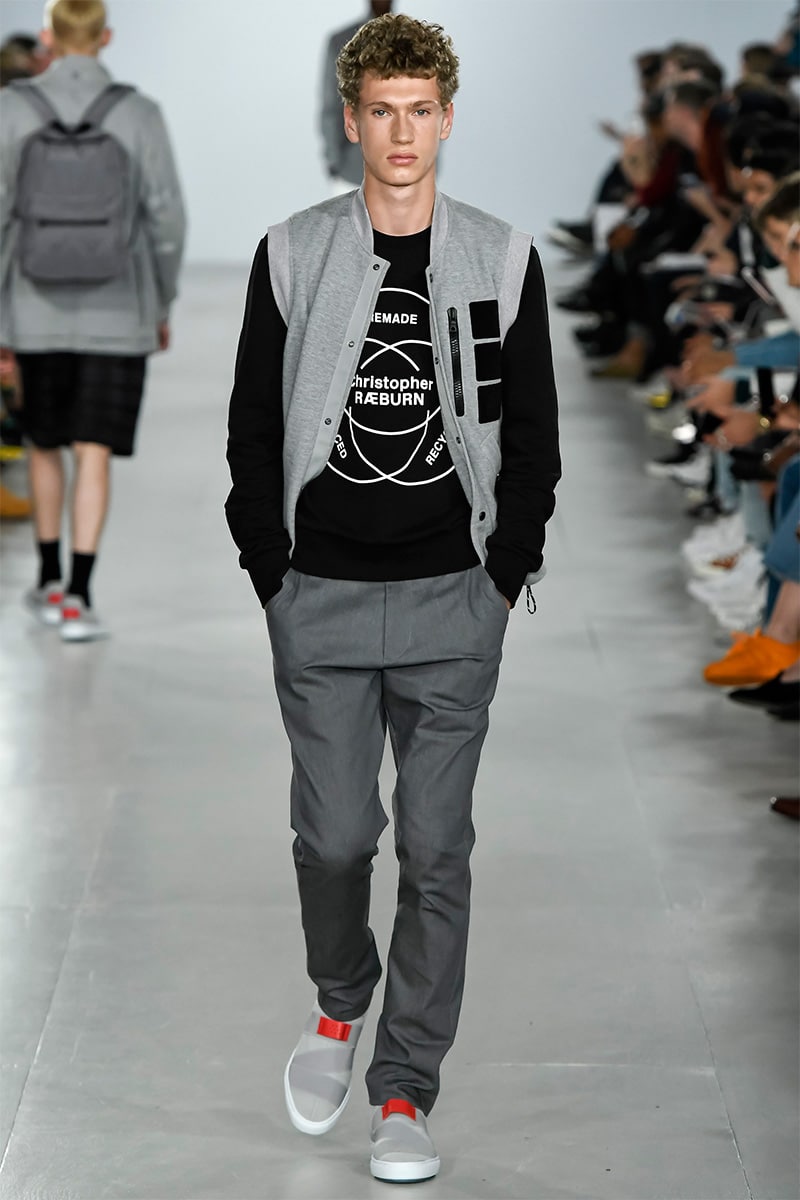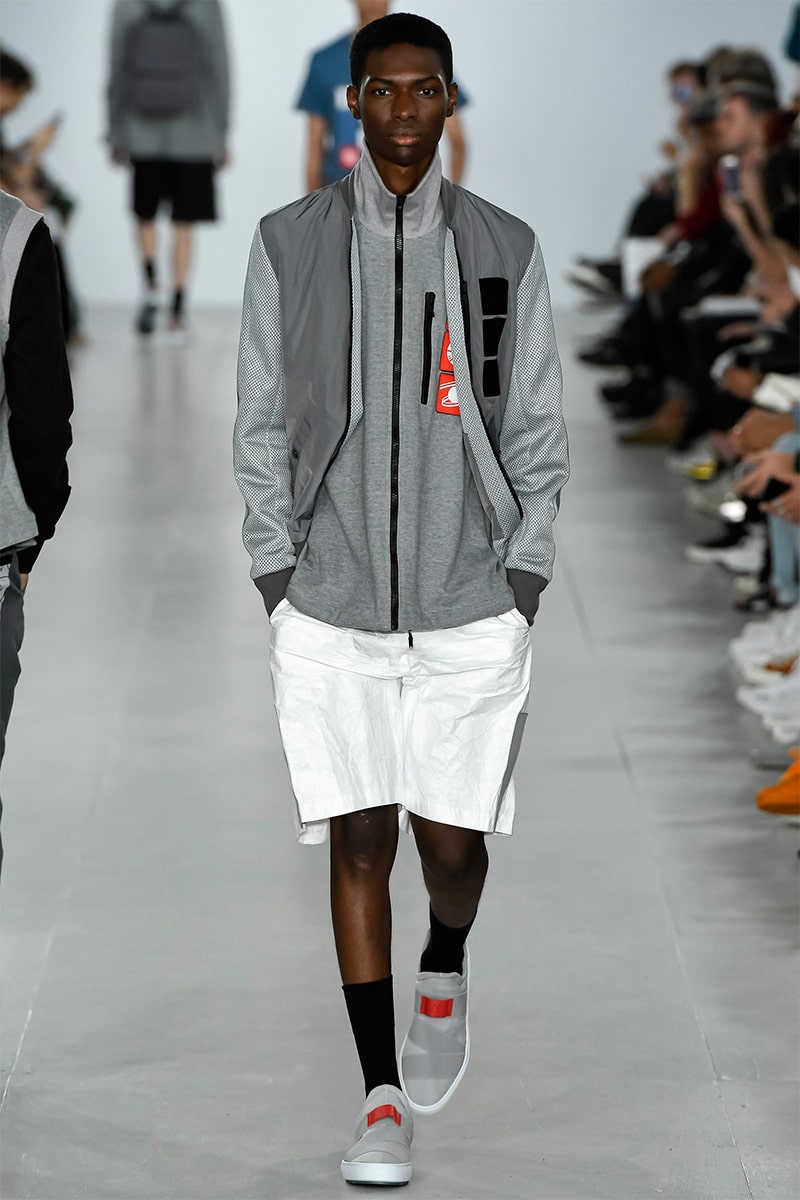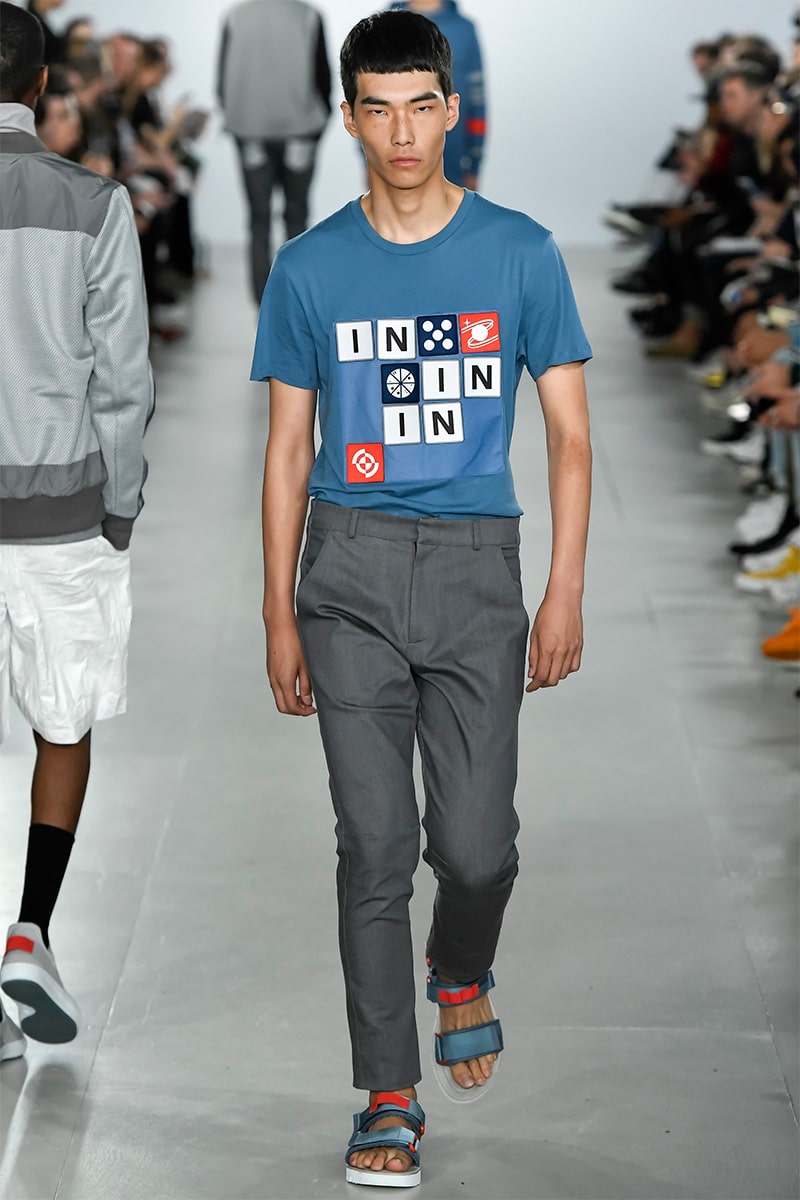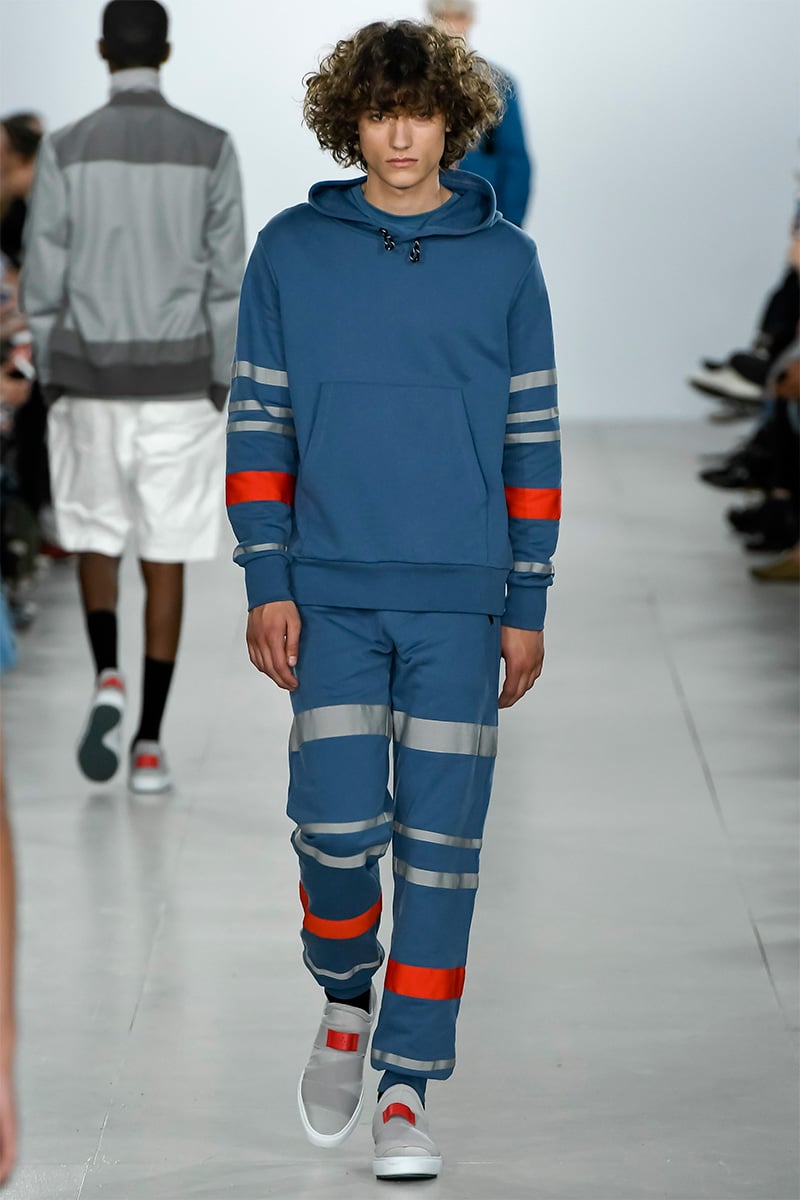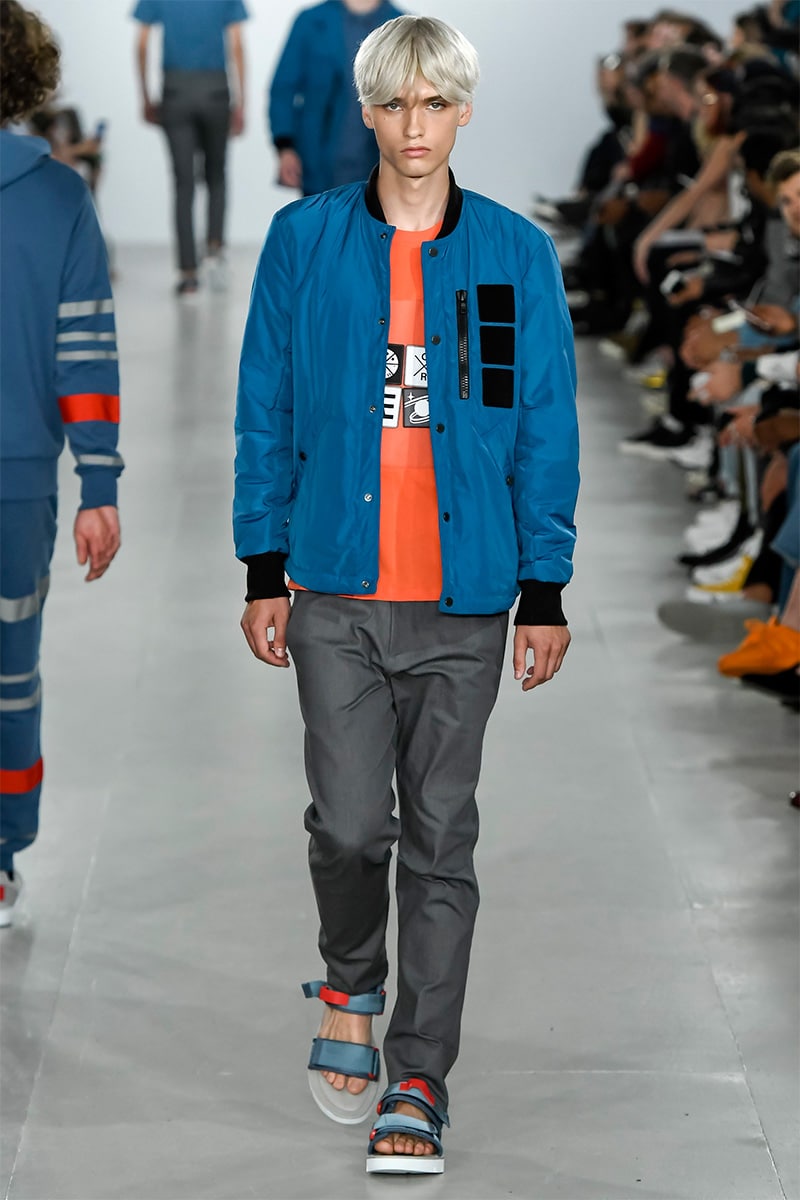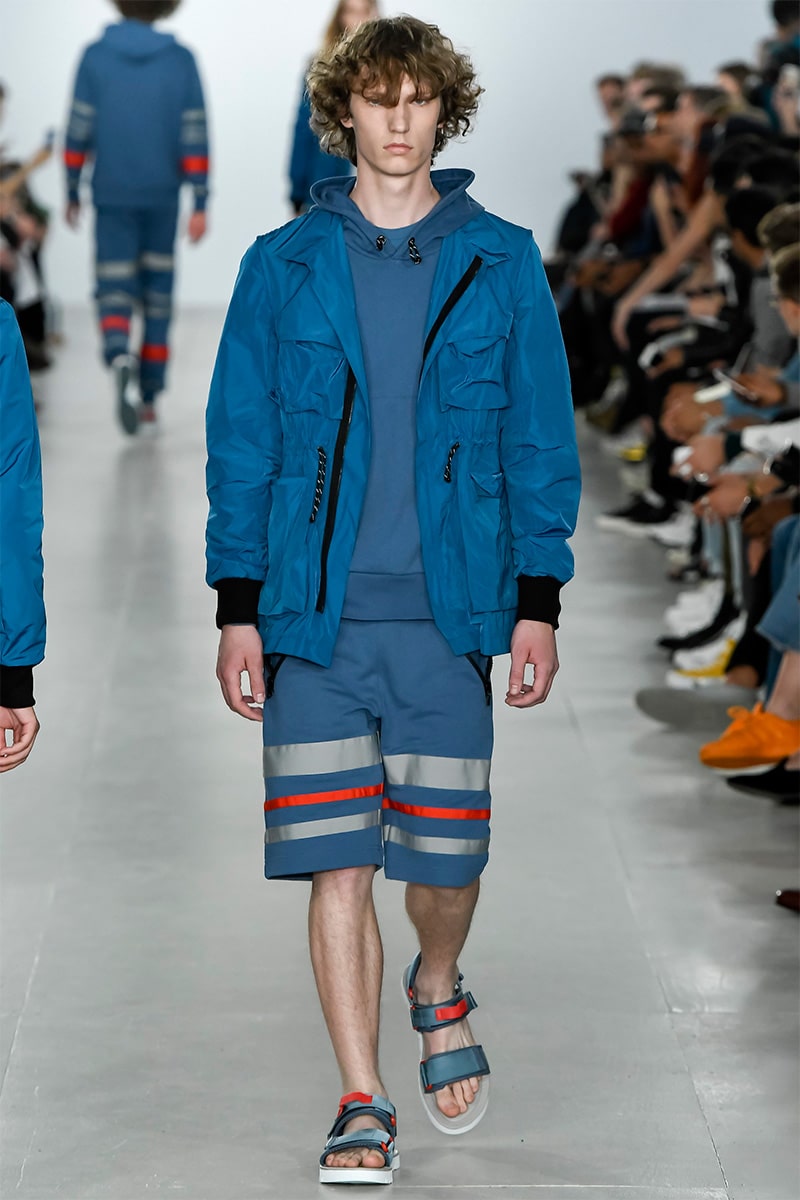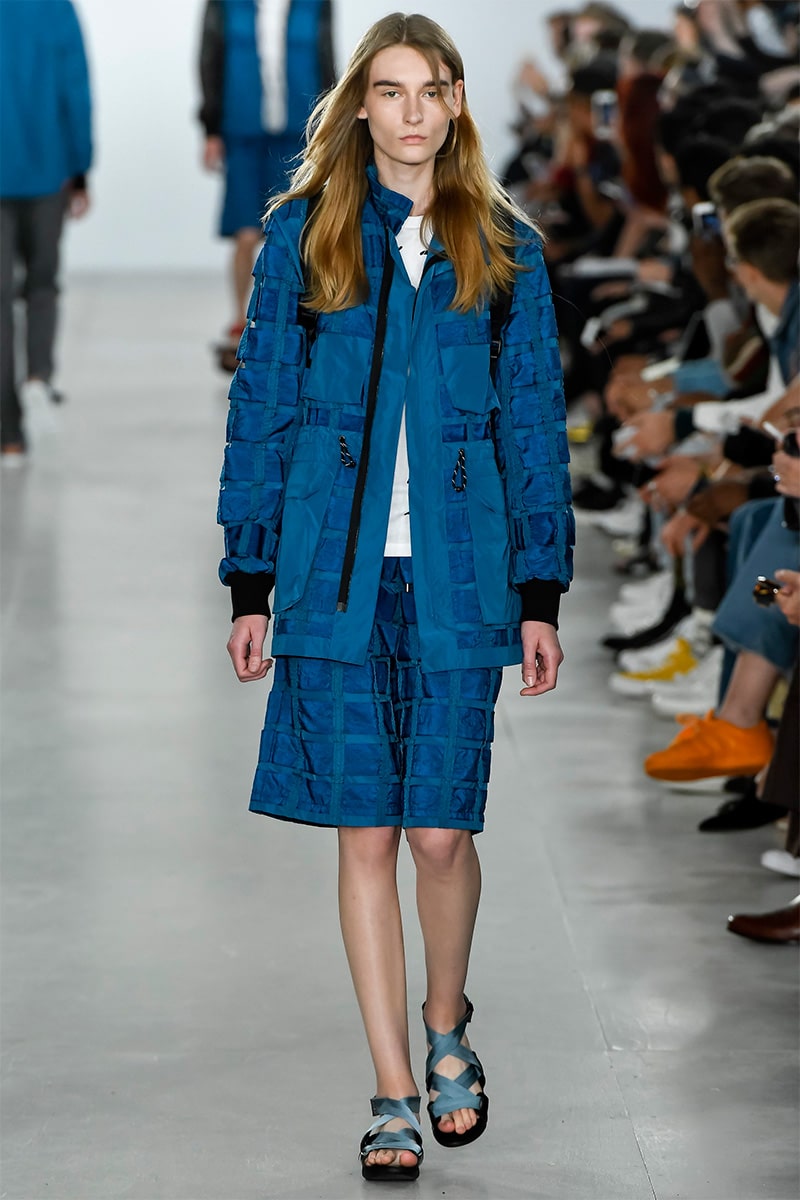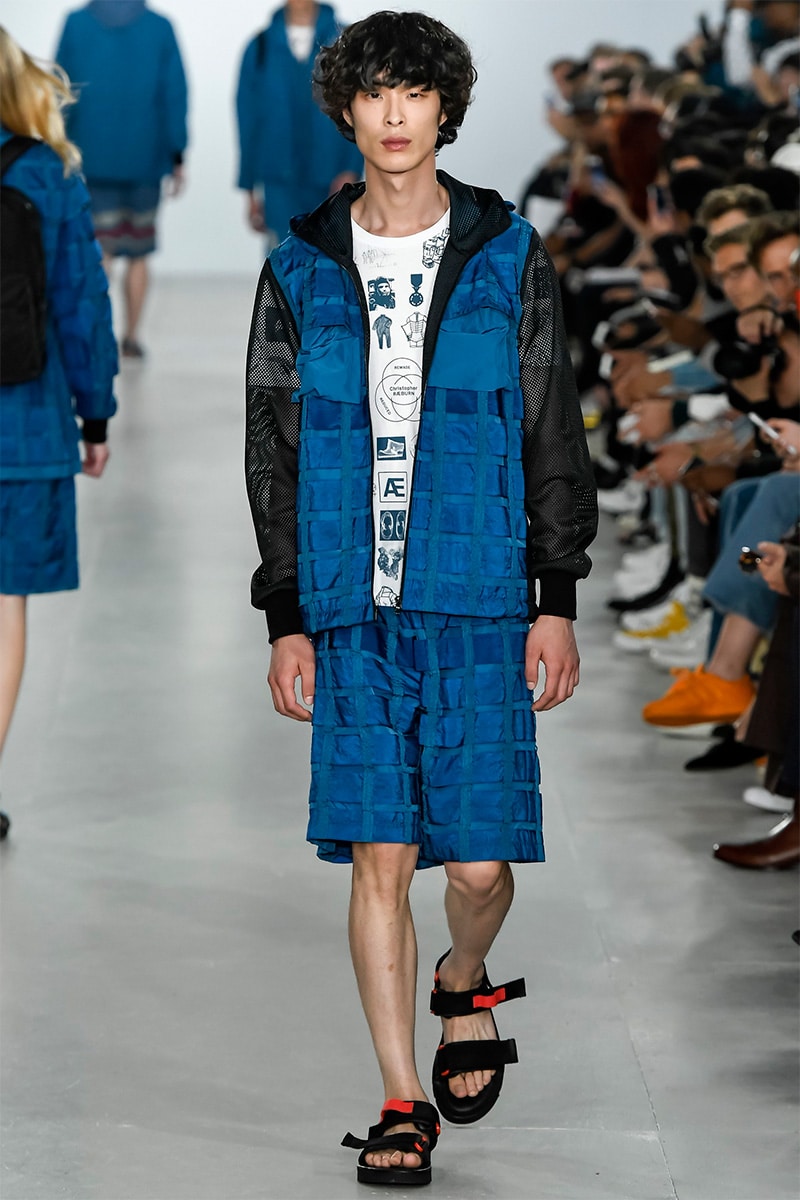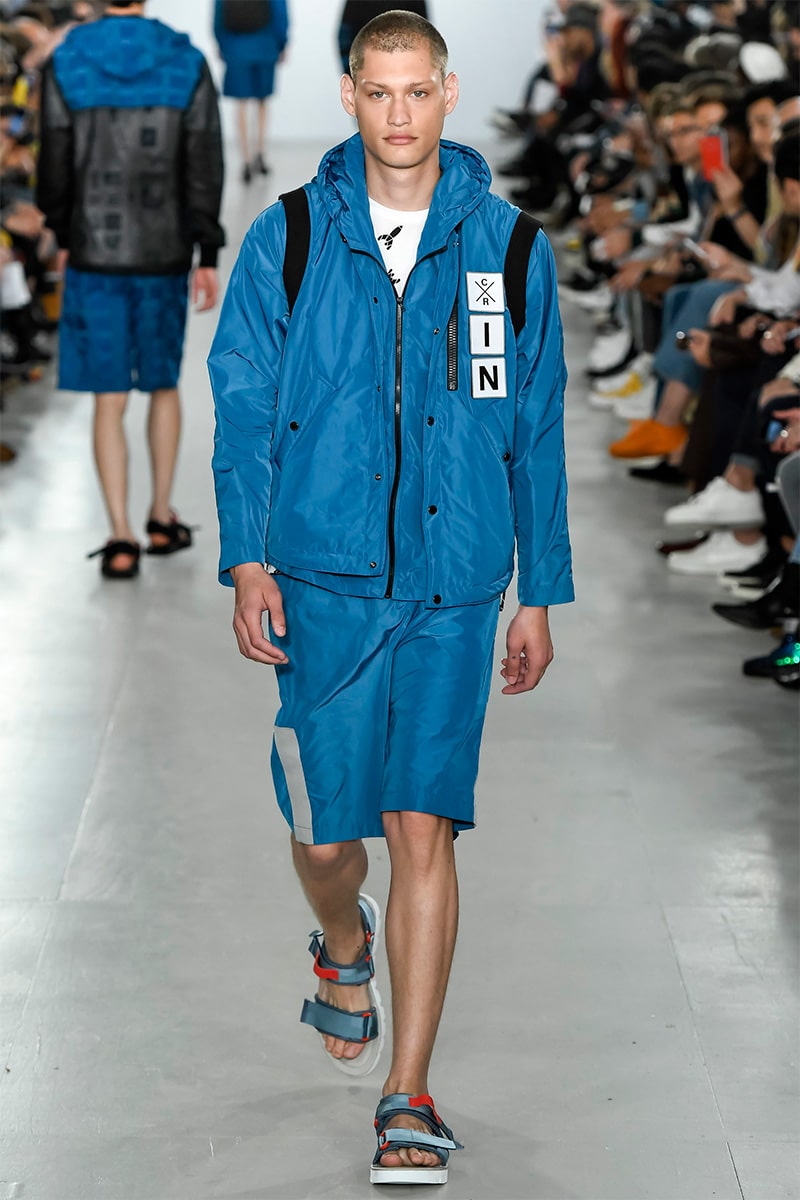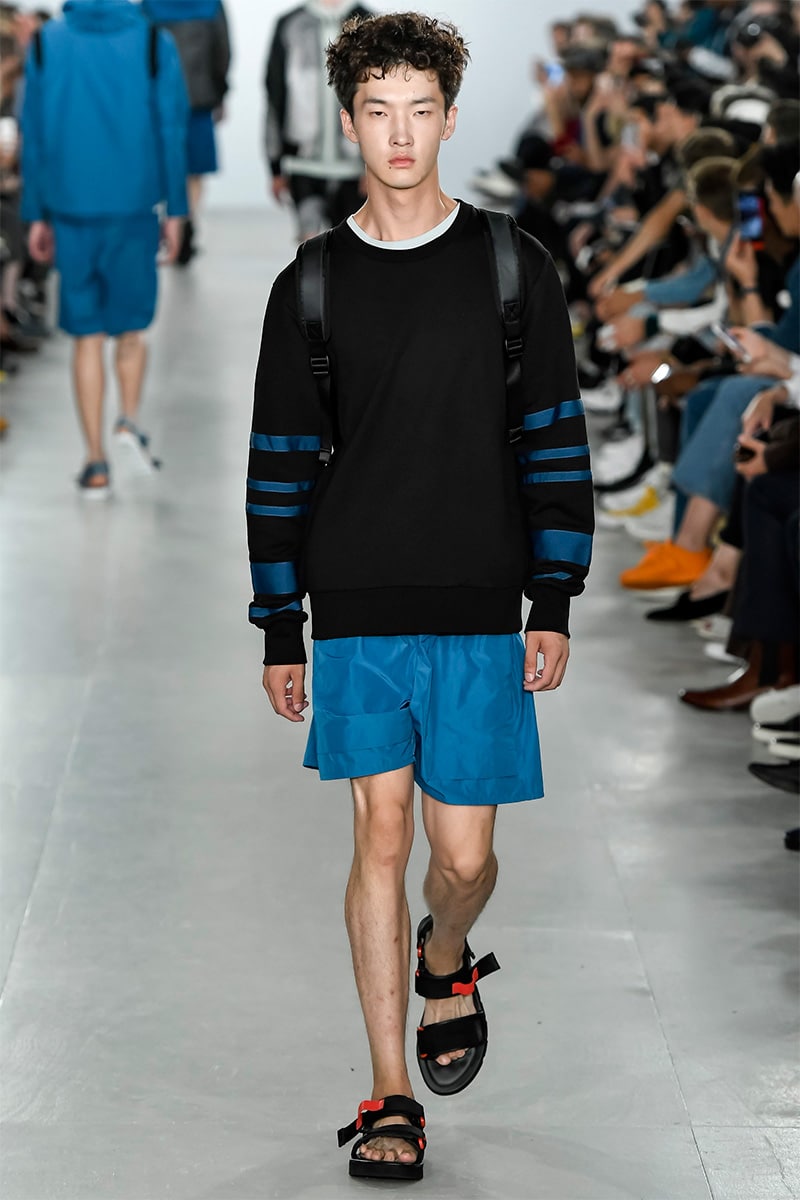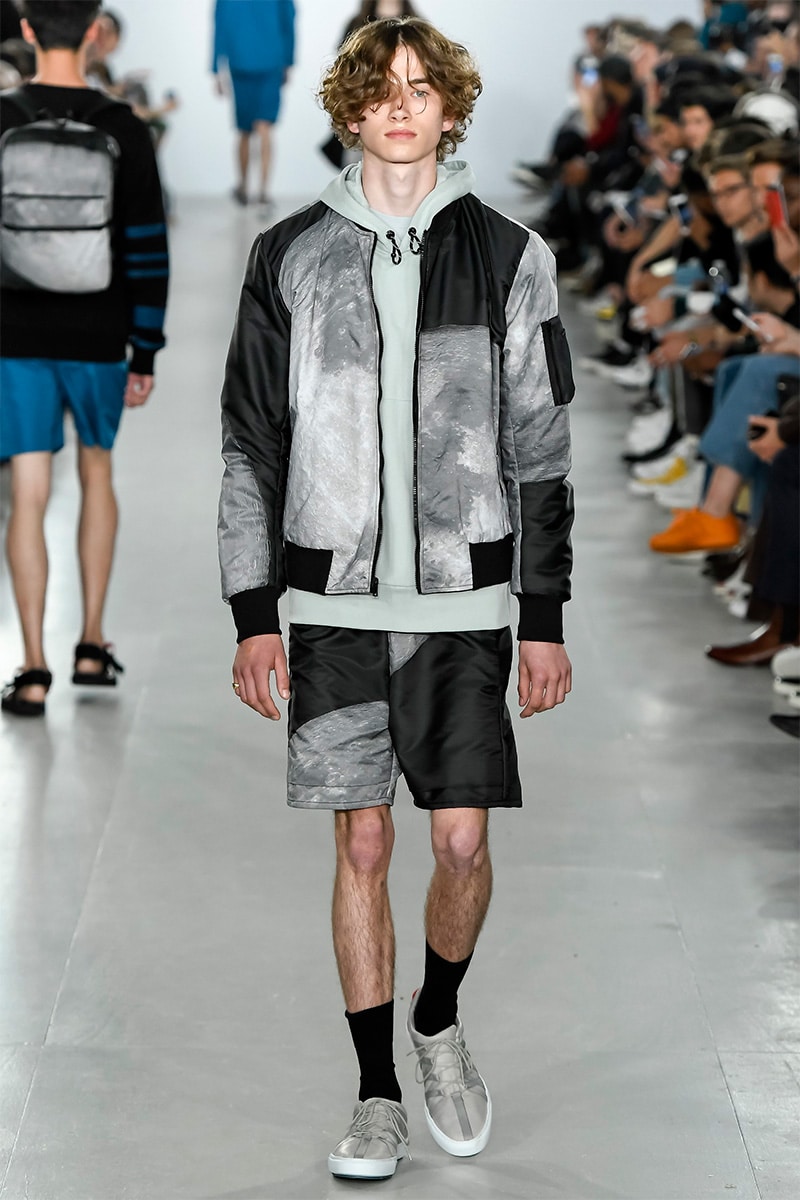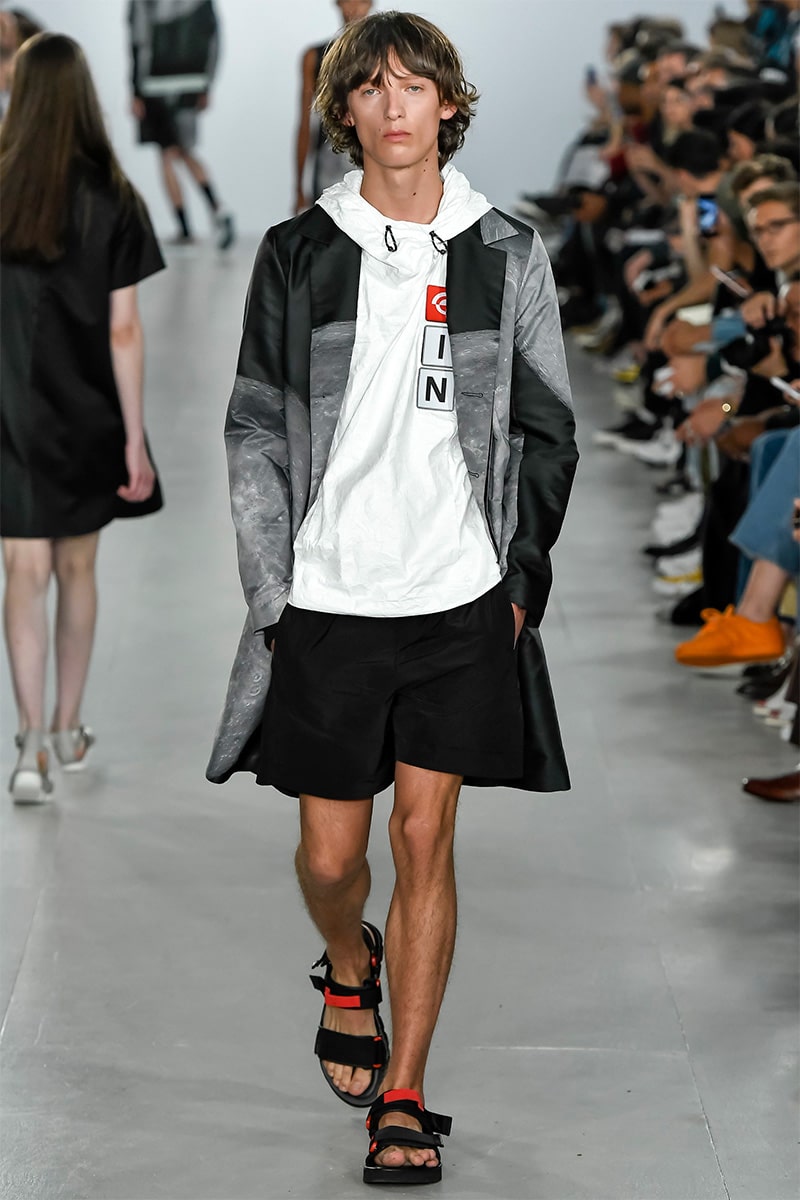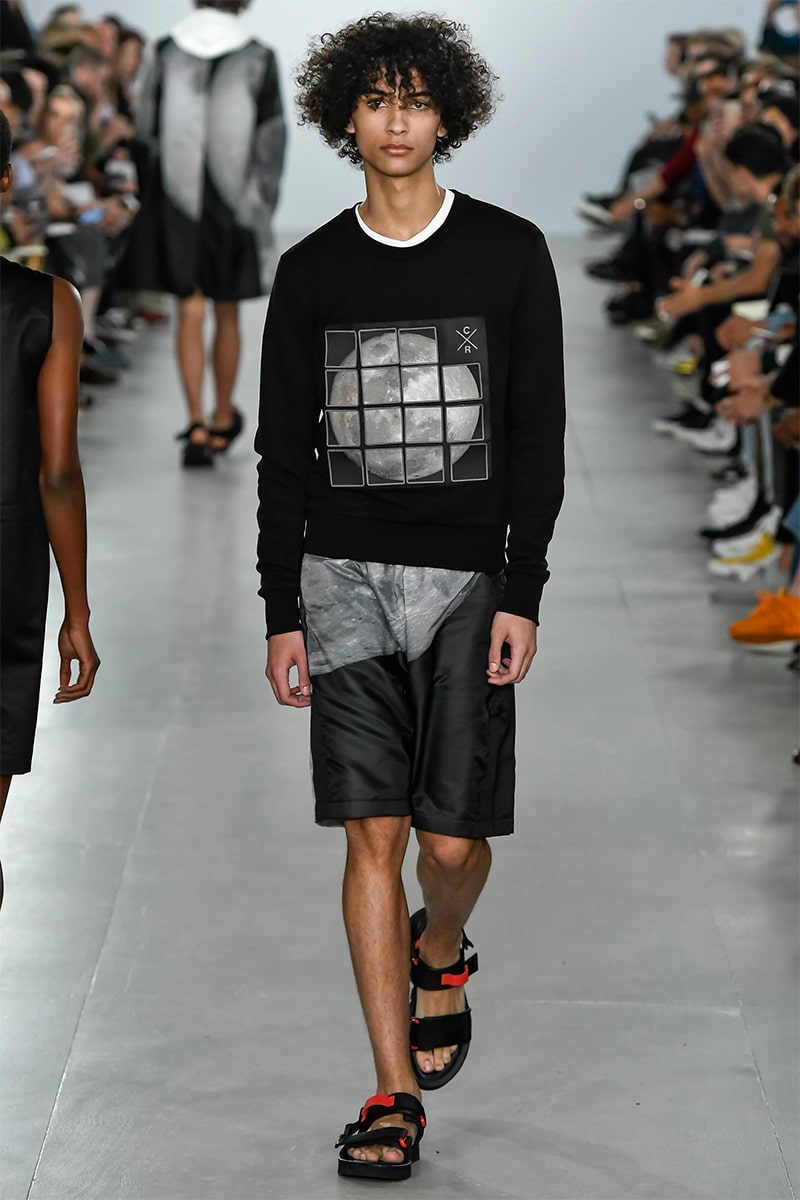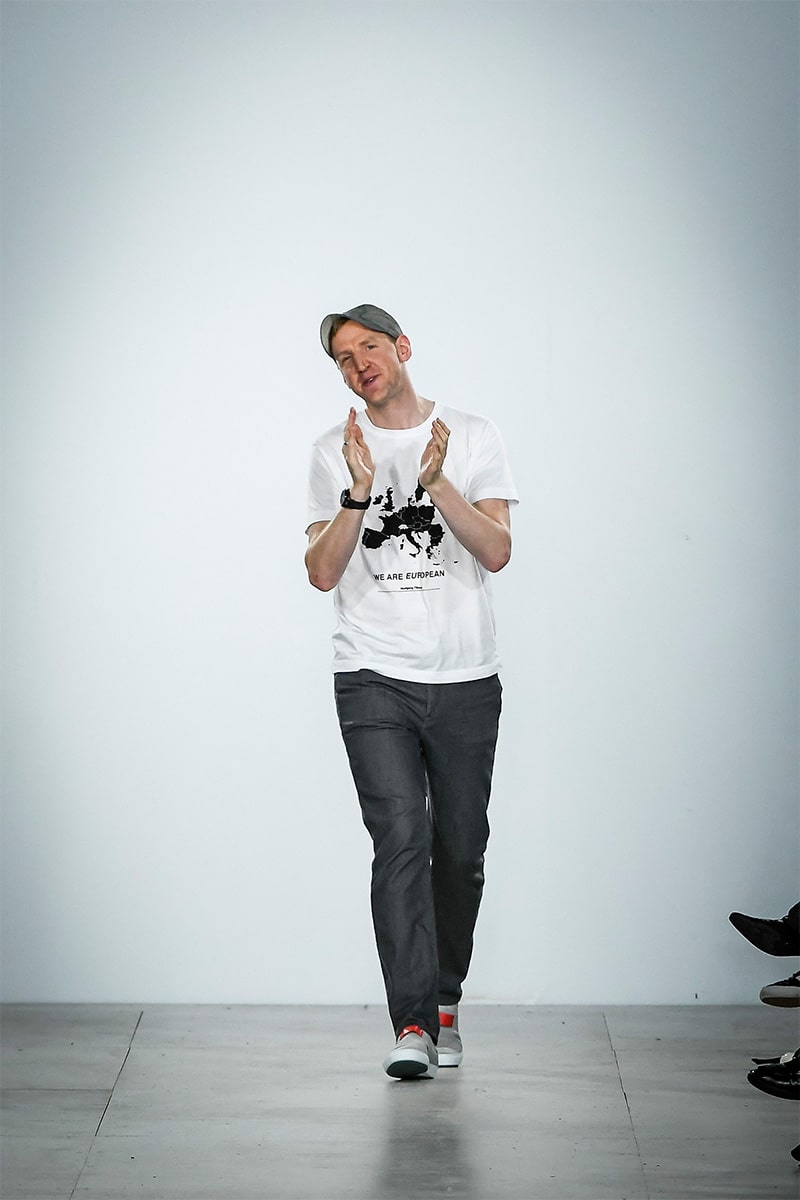 This season Christopher Raeburn looked to the stars to create a collection based upon the George Lucas classic, "THX 1138." Offering his perspective on a journey through space, from launch to touch down, Raeburn continued to develop the sustainable and technical fabric development that lies at the heart of his brand.
Our eyes were caught initially by the use of Tyvek in the first few looks of the collection. Vibrant white paper parkas with detachable pouches and Velcro straps rocketed us out to space in a surprising wearable form of space attire. Other key looks of the season included thick woven jackets with matching backpacks, the latter the result of a long standing collaboration with manufacturer Avery Dennison RBIS. Another use of collaboration came in the form of ultra light weight sandals and trainers, specially designed with Clarks for a third season in a row.
The brand's desire to remake and recycle resulted in the use of Airbrake parachute material this season, to create lightweight bottoms and outer layers dyed a rich aqua blue. Cotton and jersey pieces added a slightly more sportswear feel, backed by the stripes used decoratively throughout. The show came to a finale with the addition of digitally printed lunar graphics used in divided cuts, until, like a jigsaw, the pieces came together on the final showpiece and presented a full moon bared on the chest of a jumper.