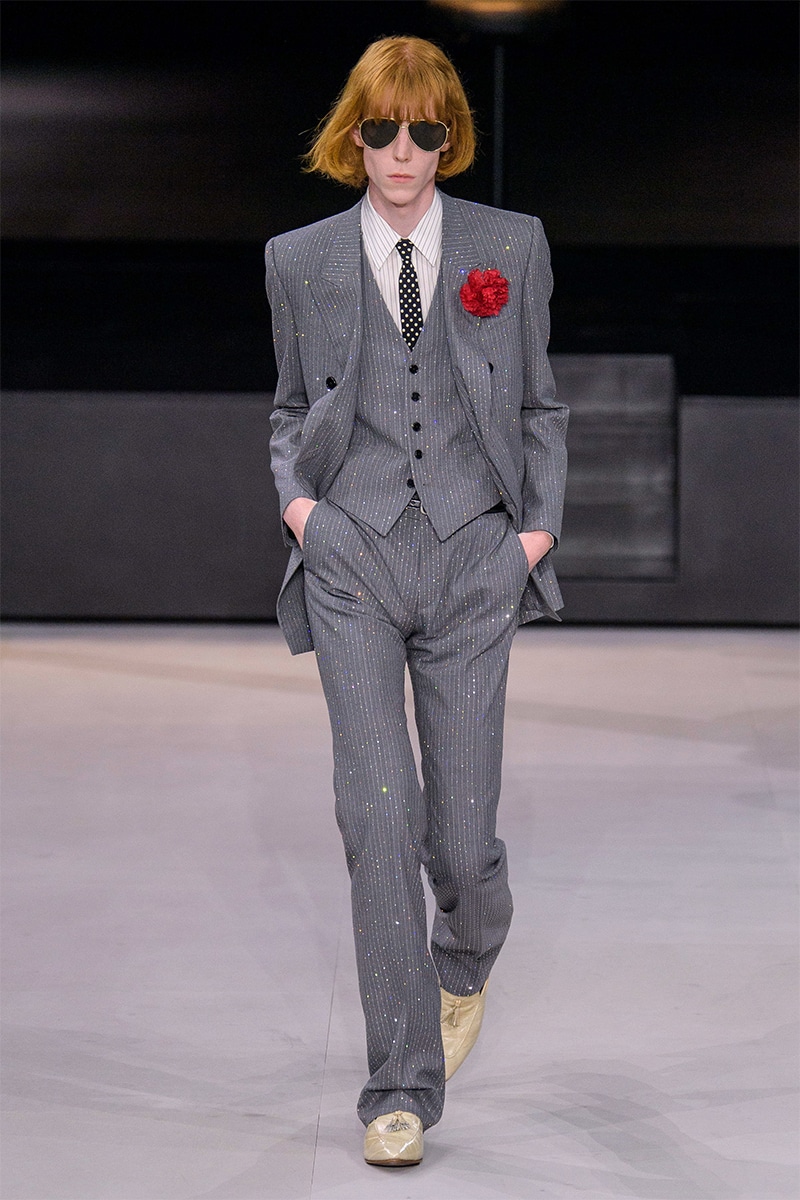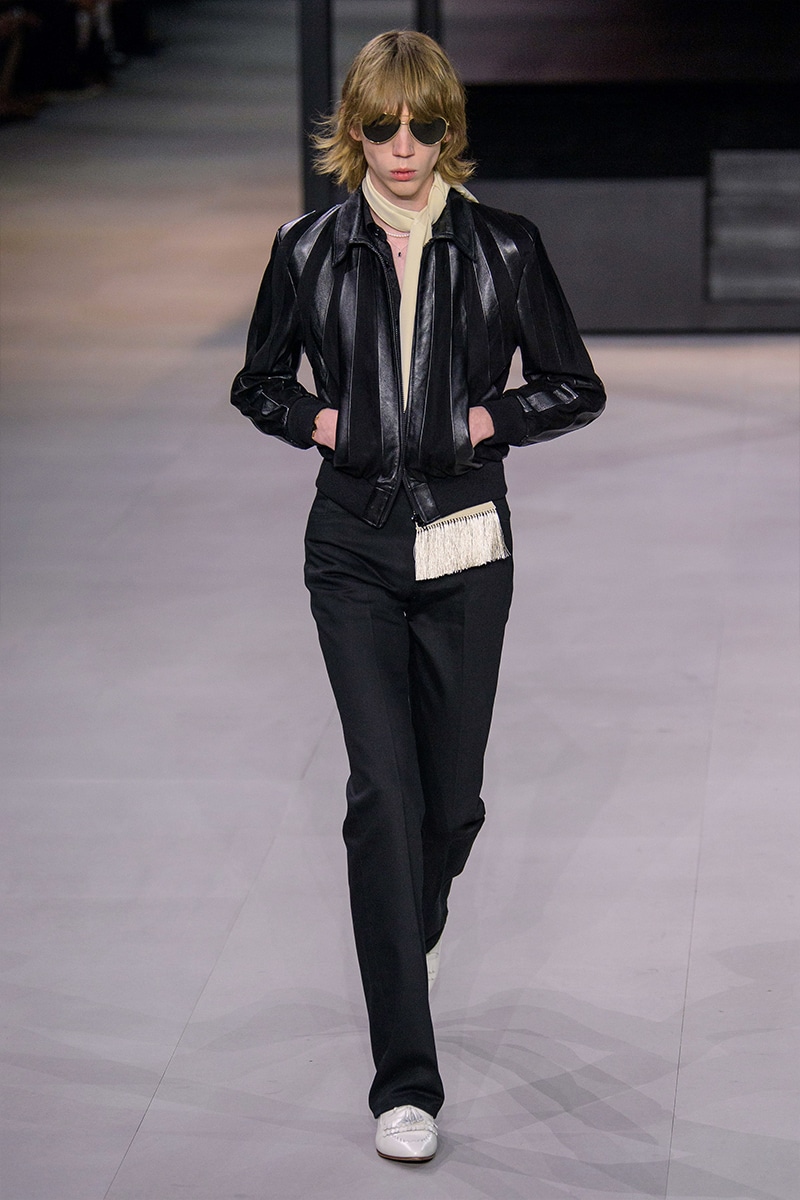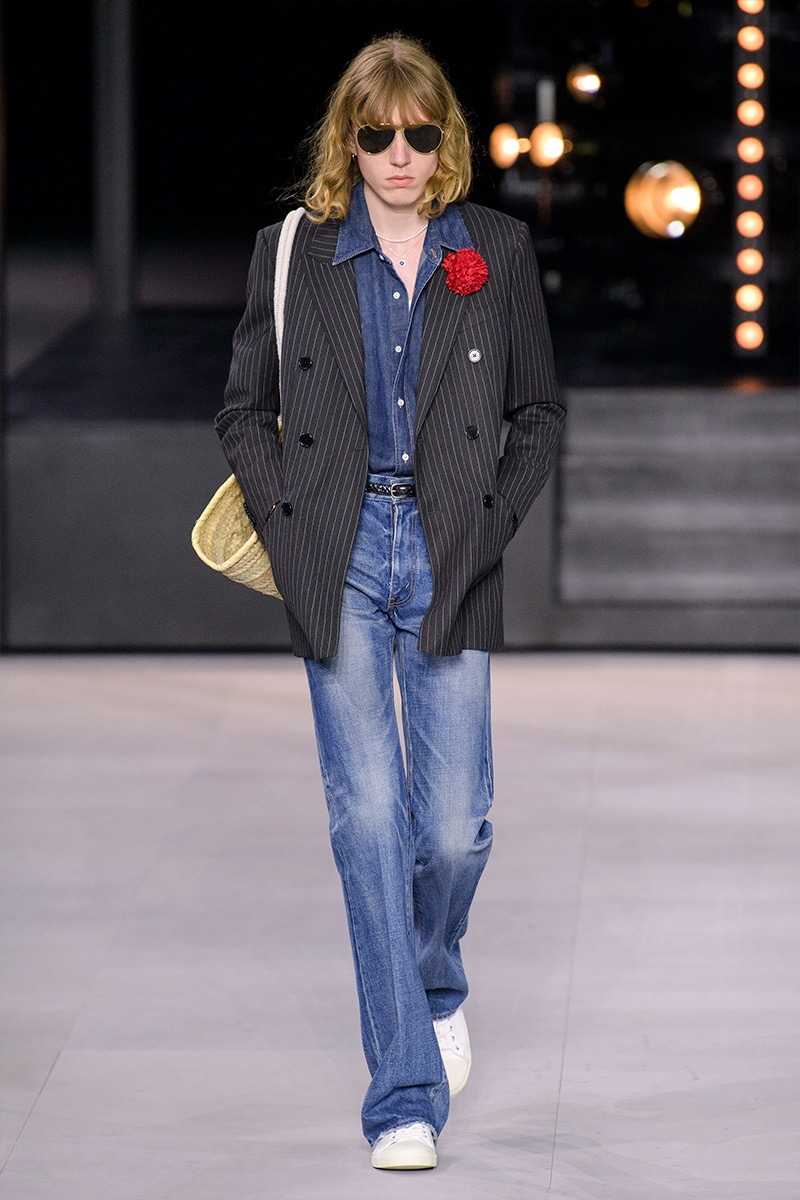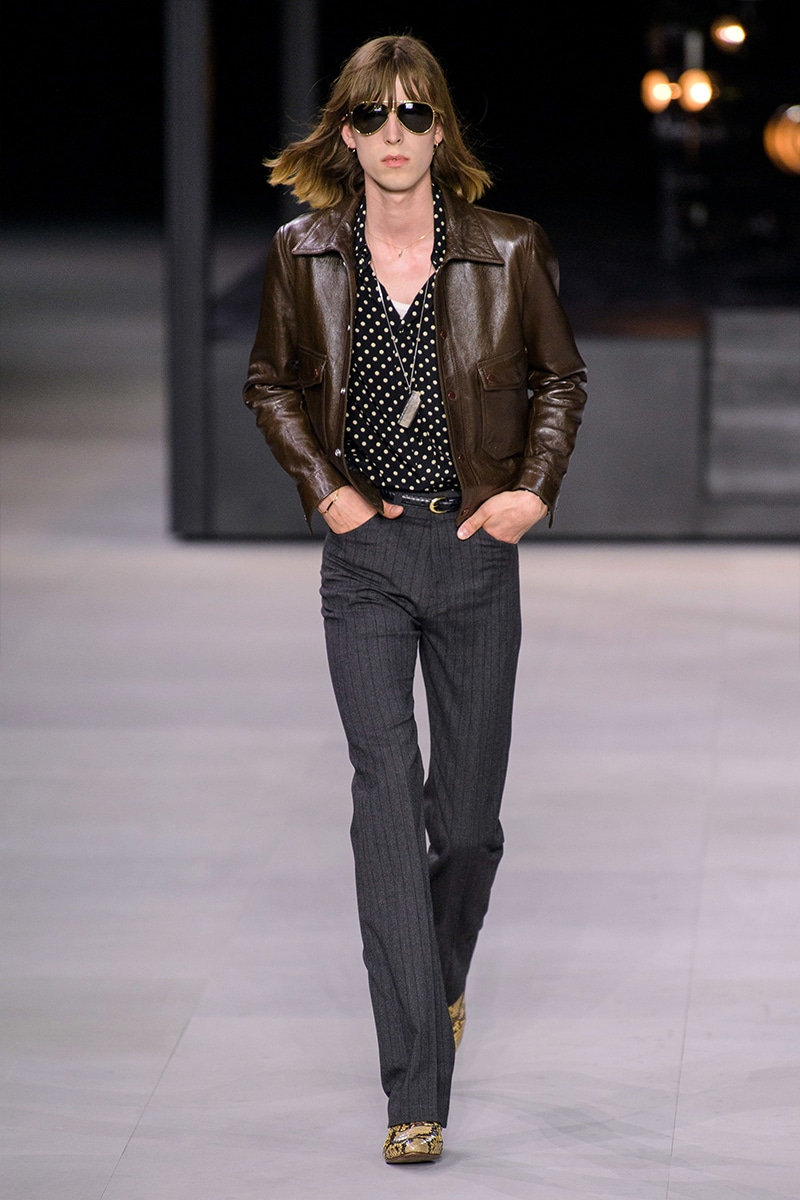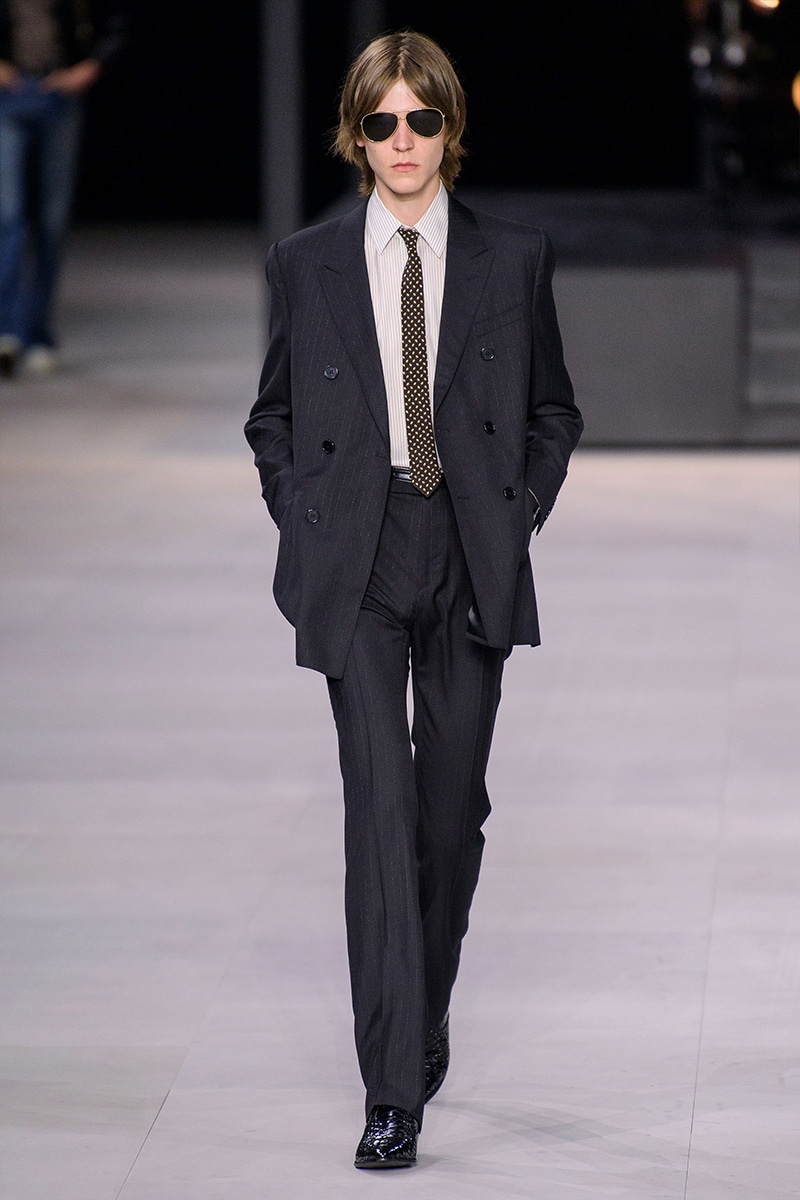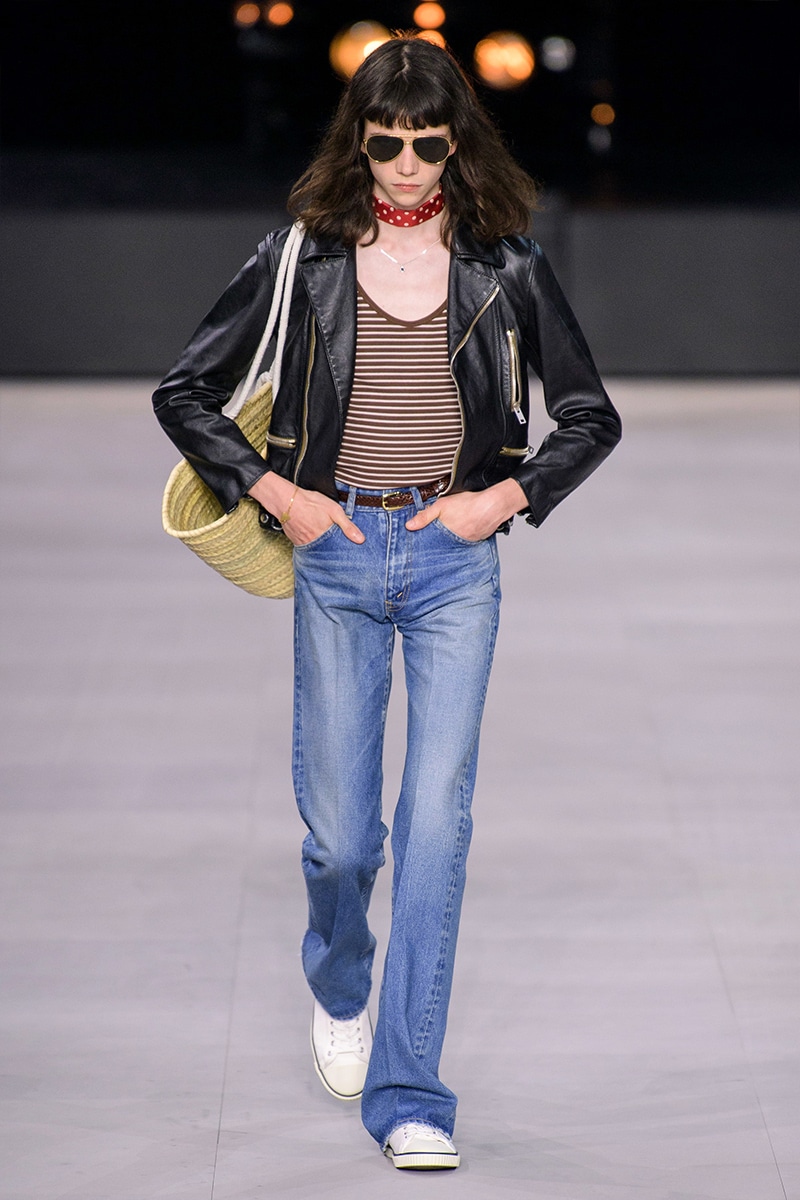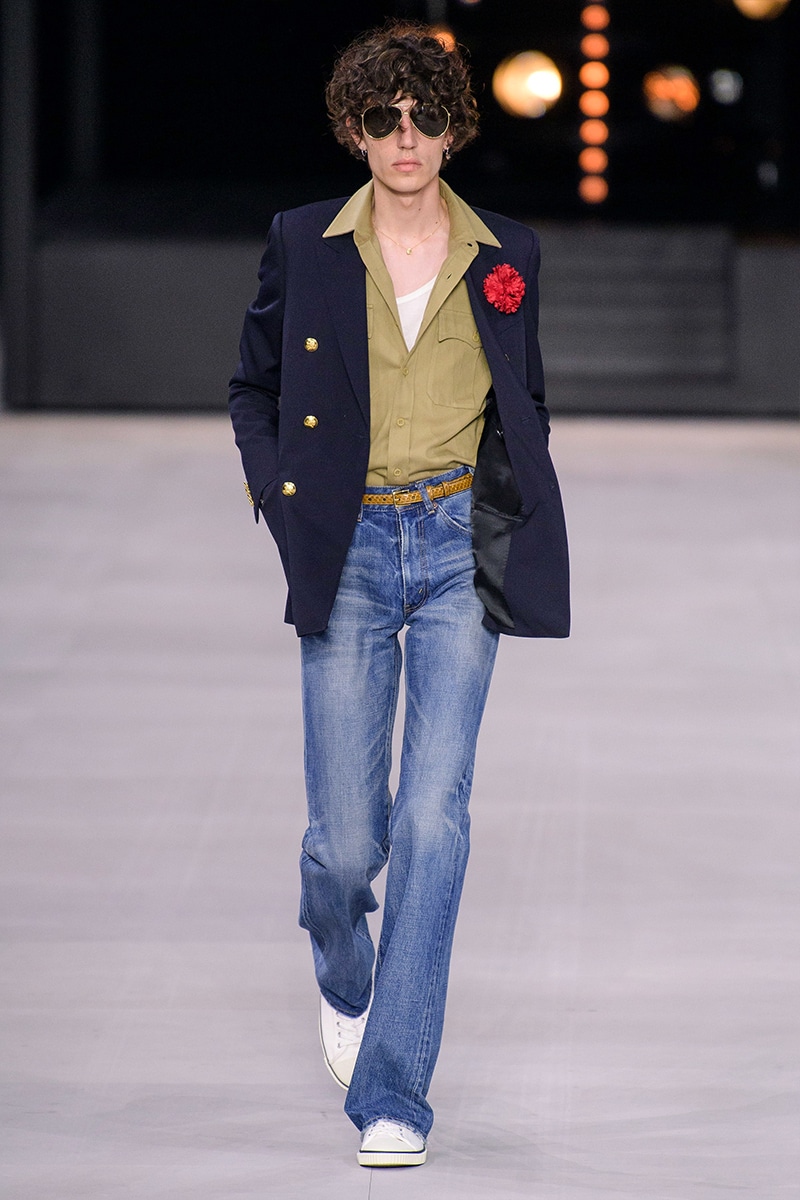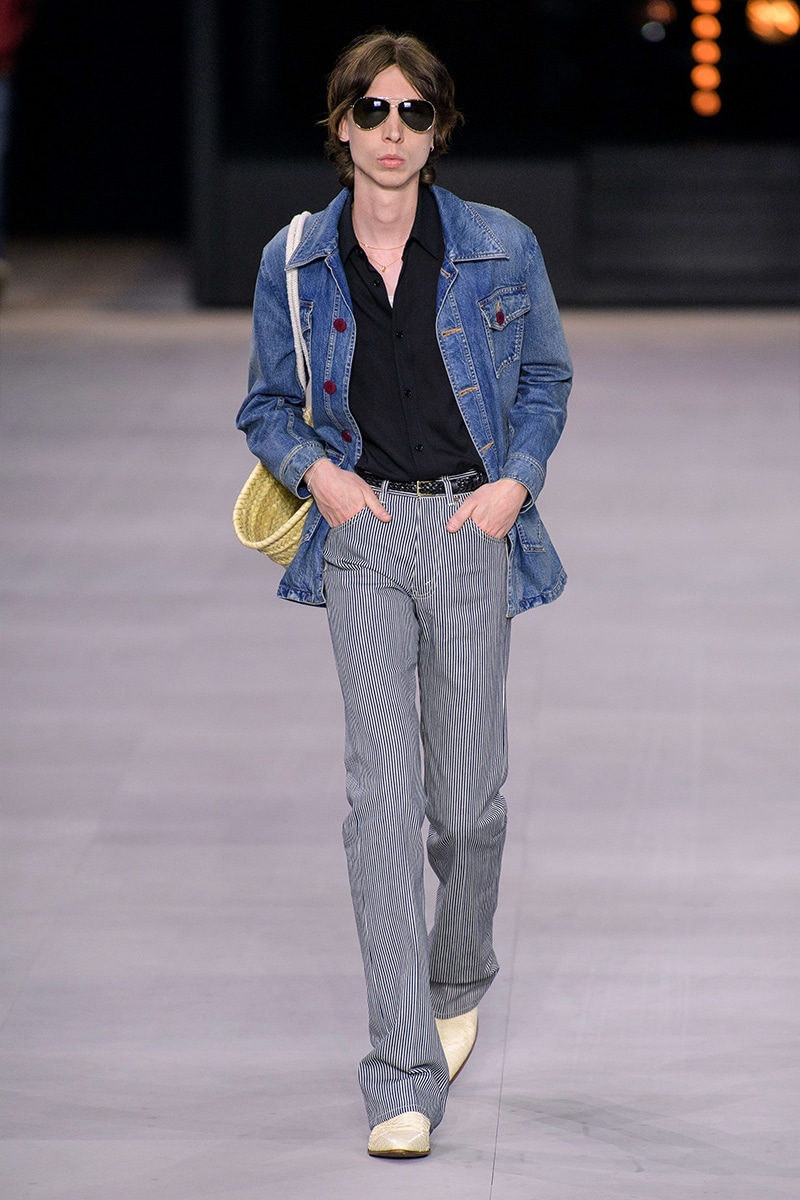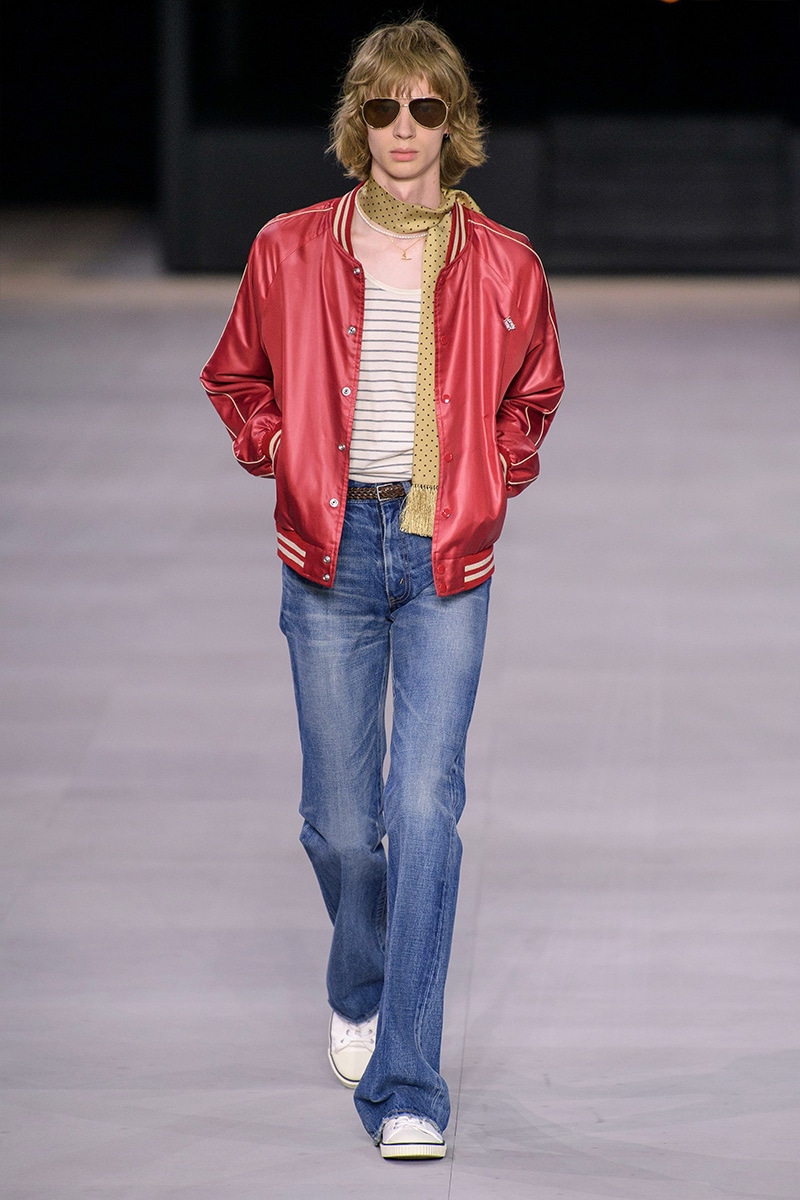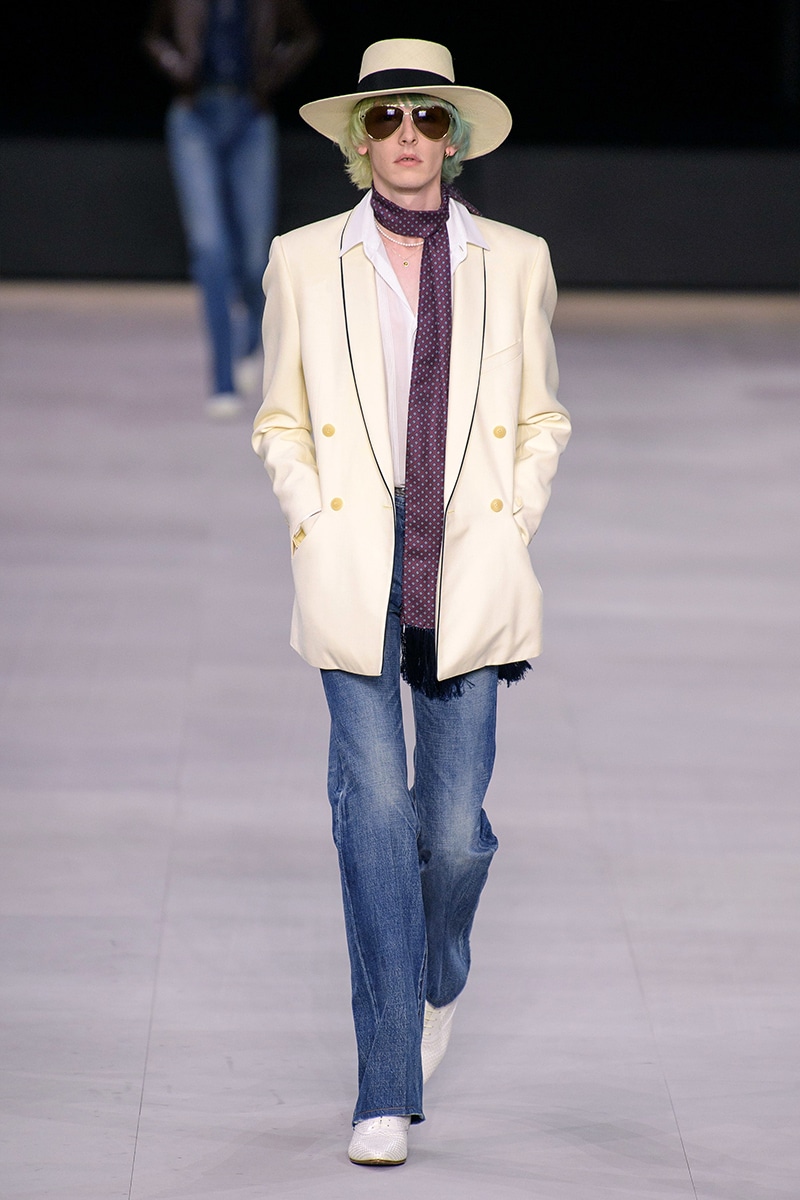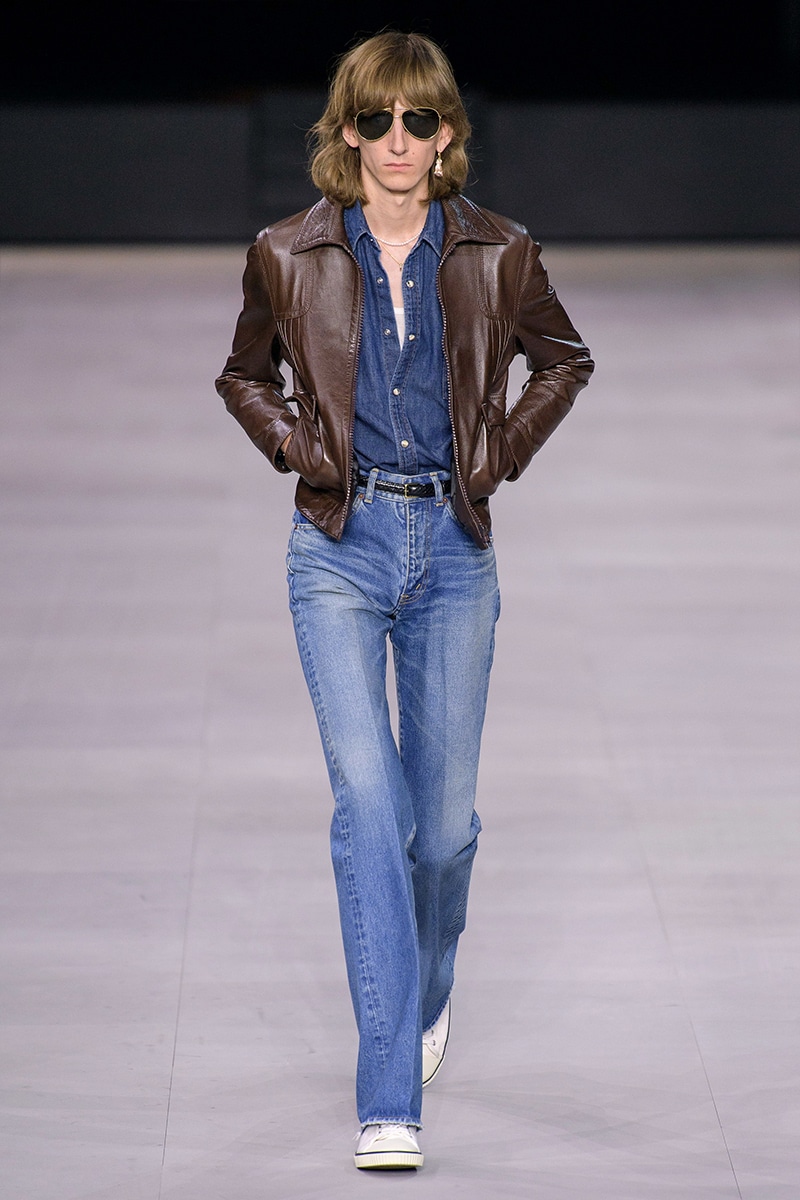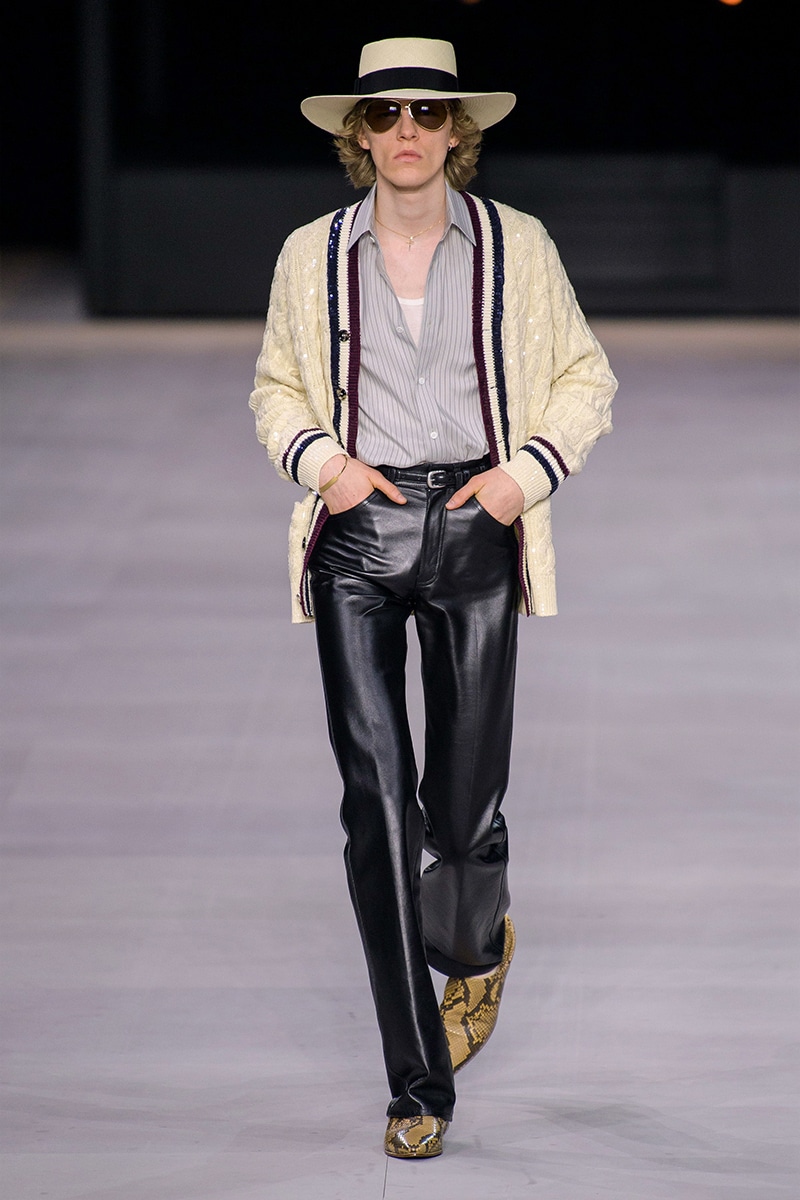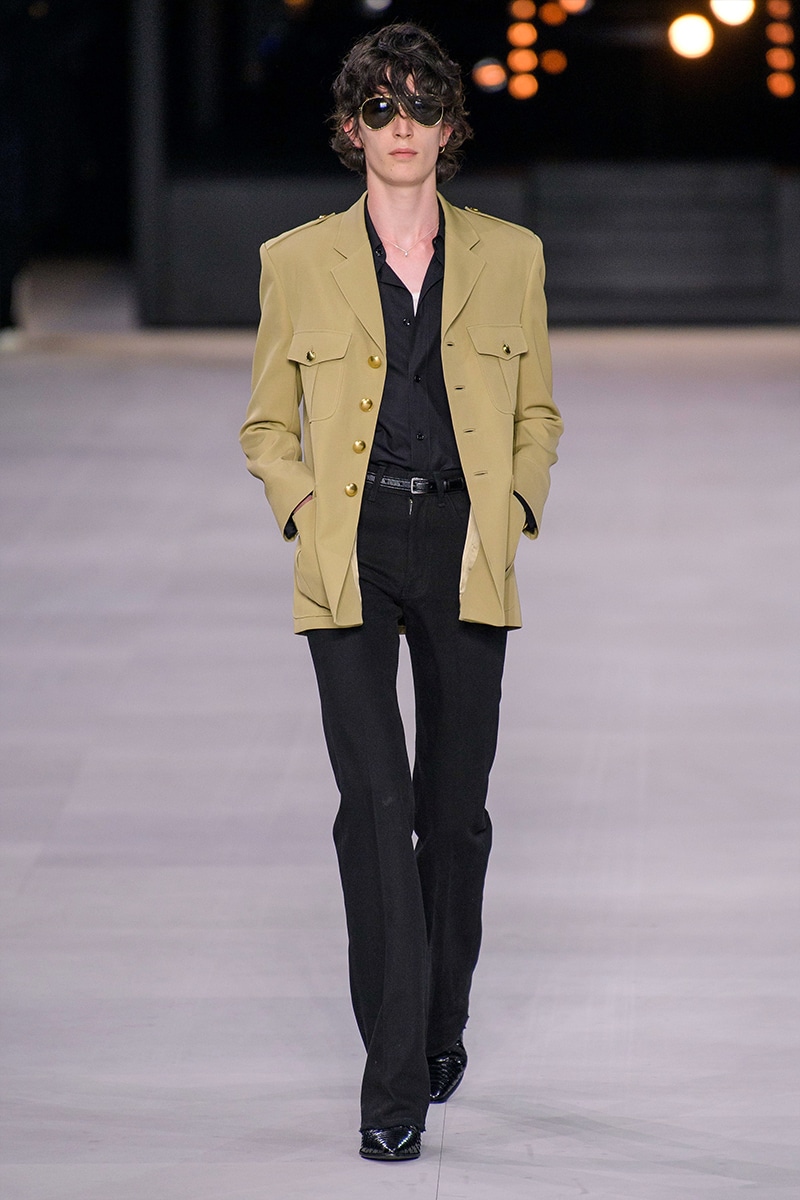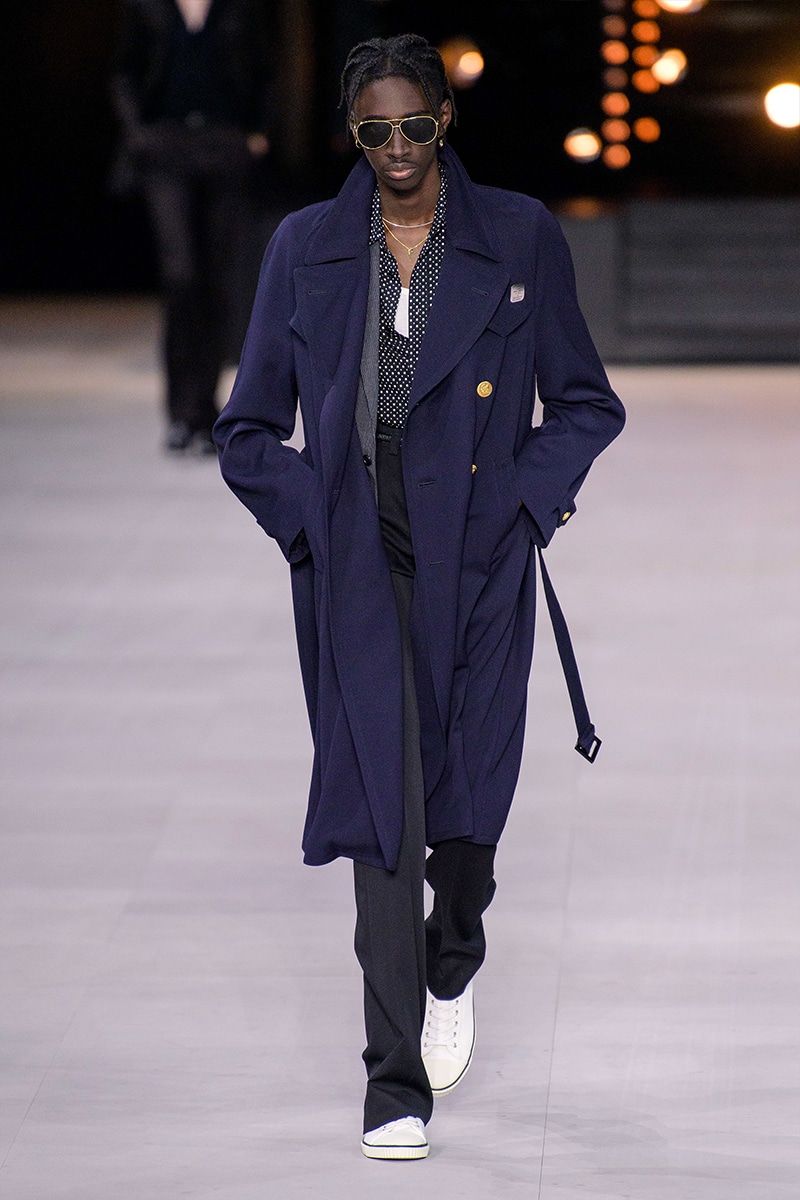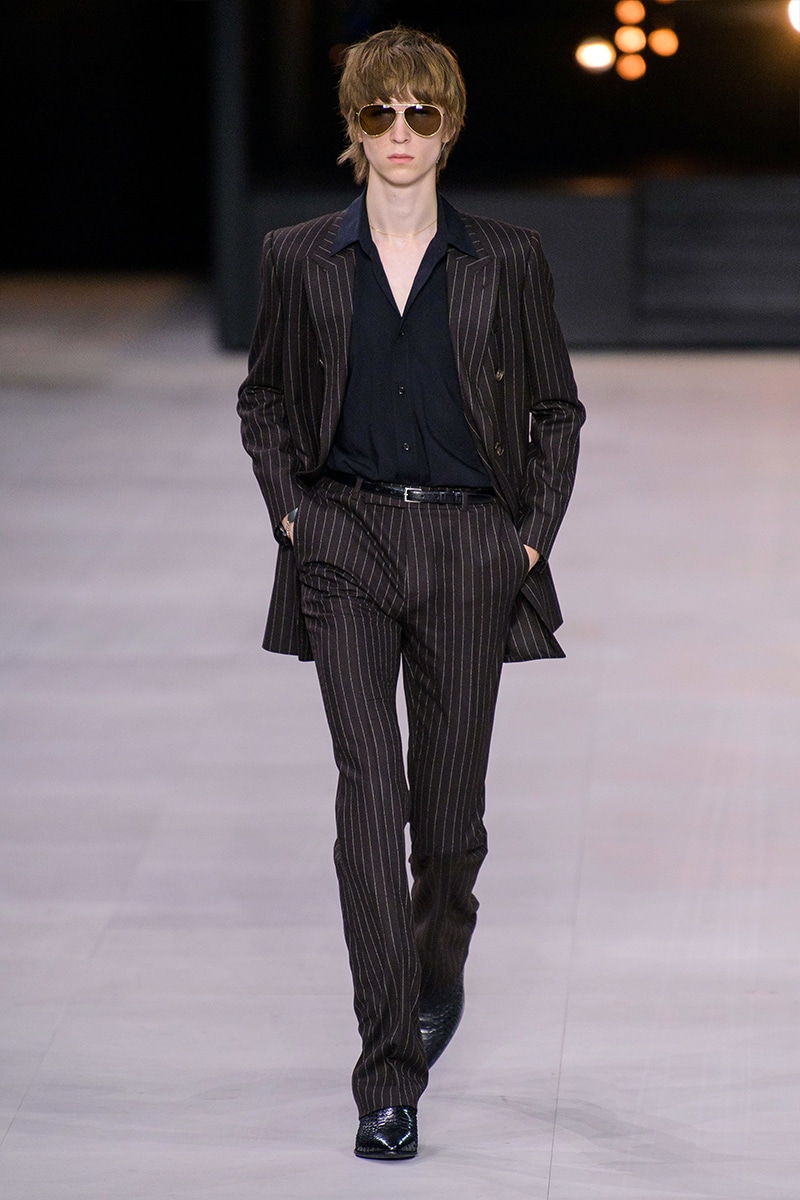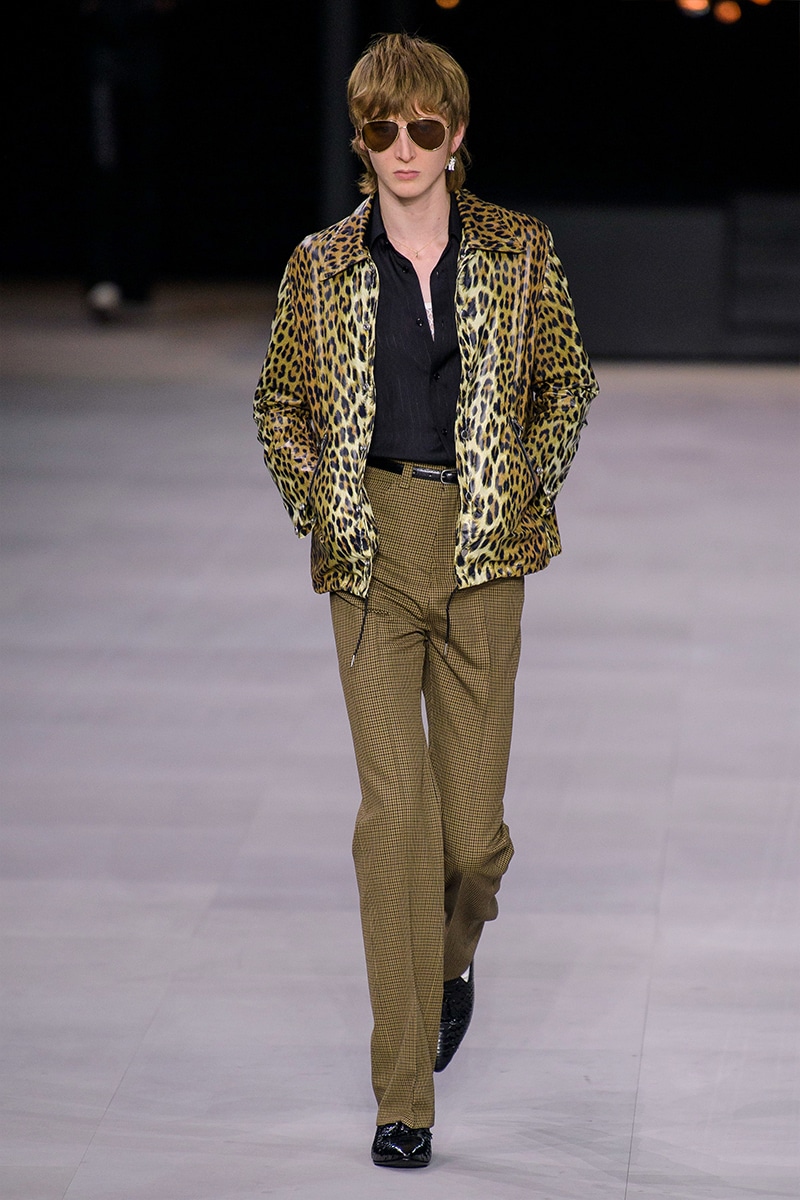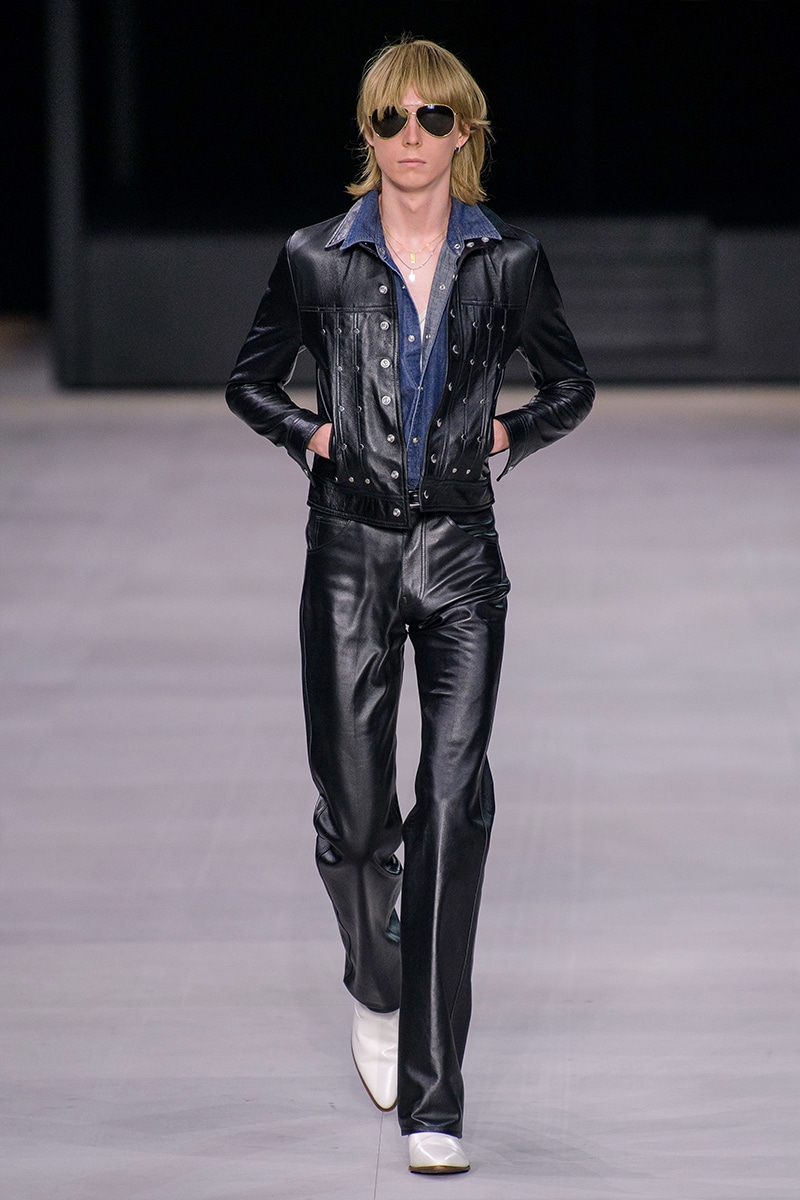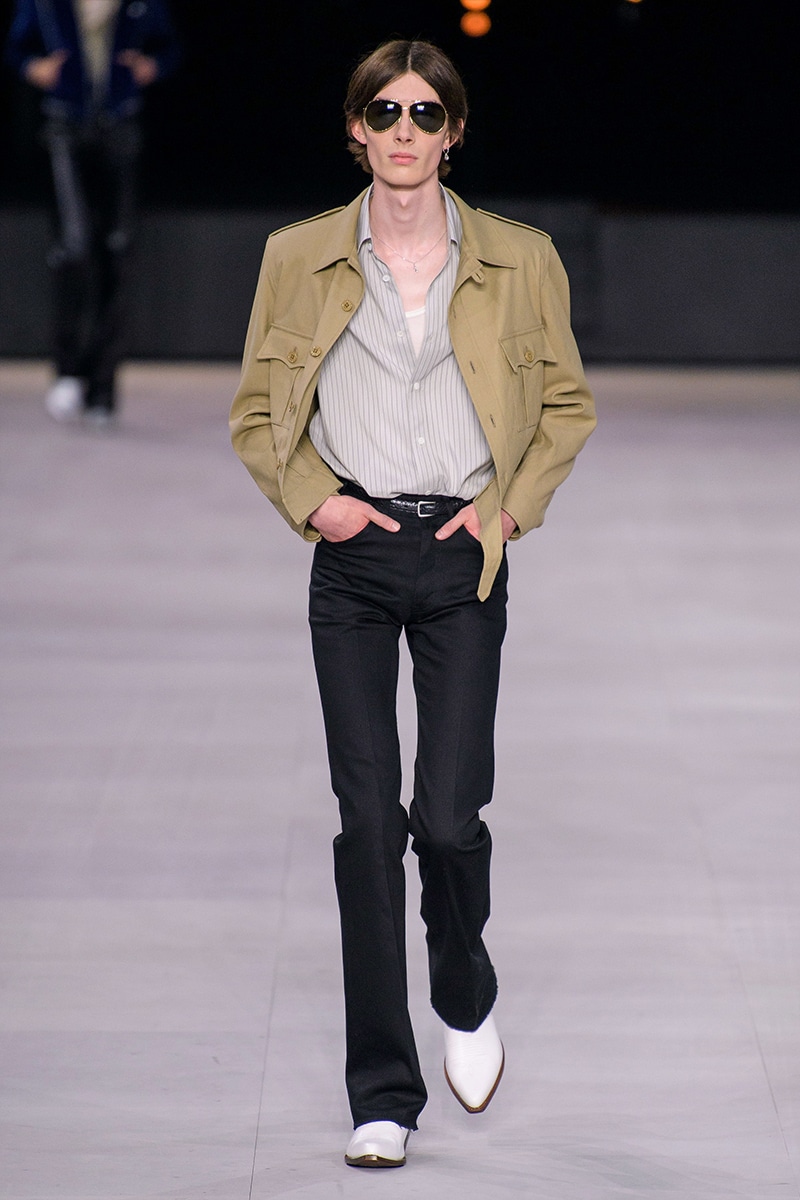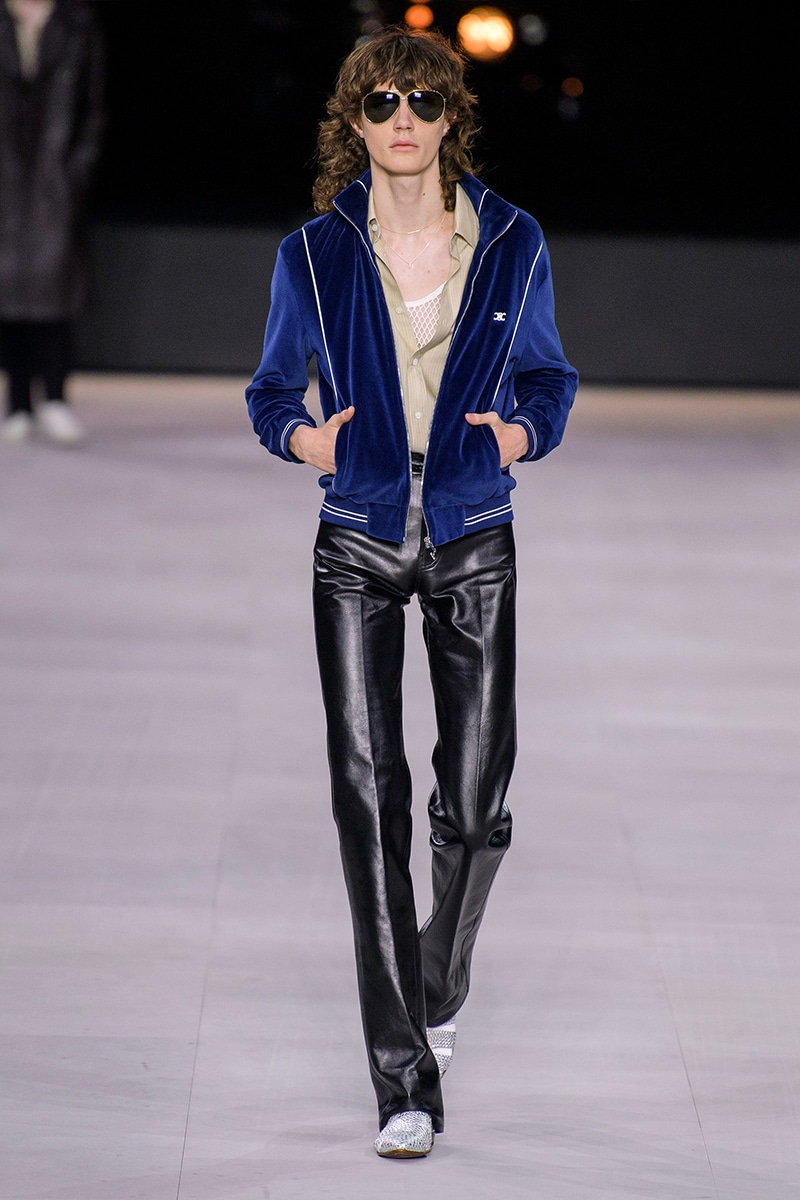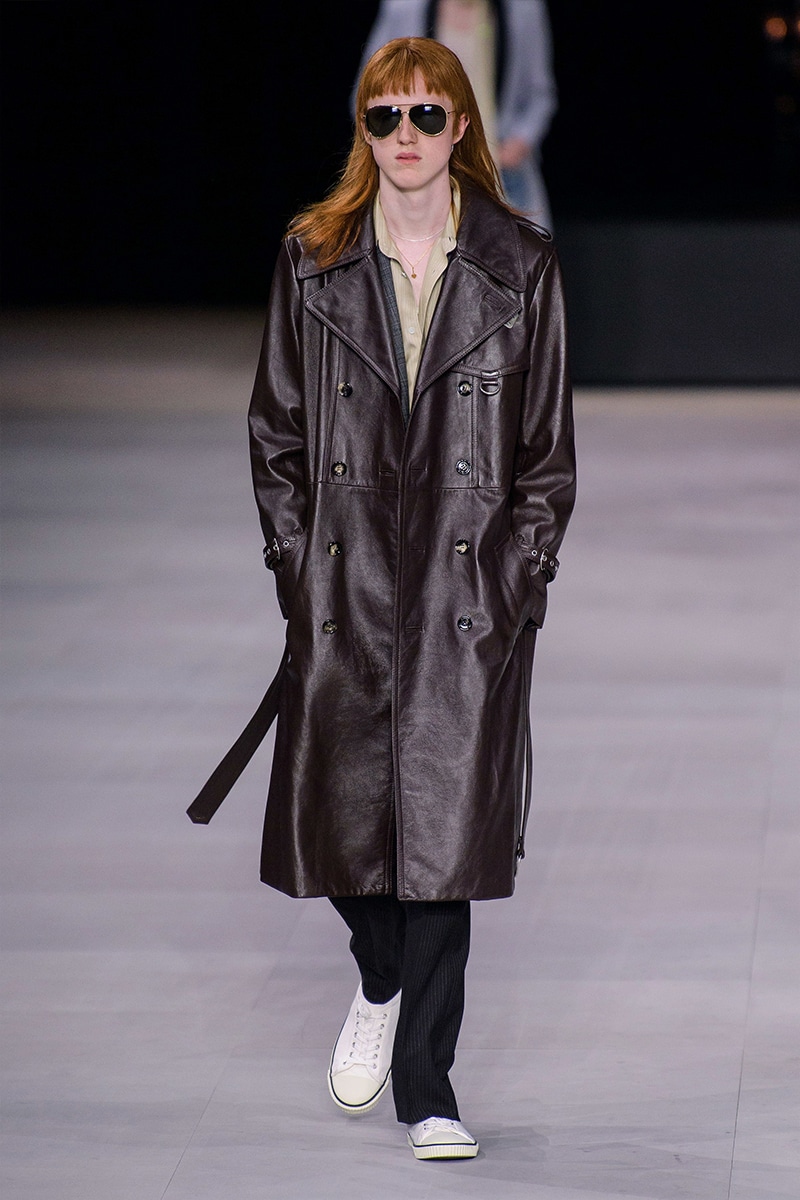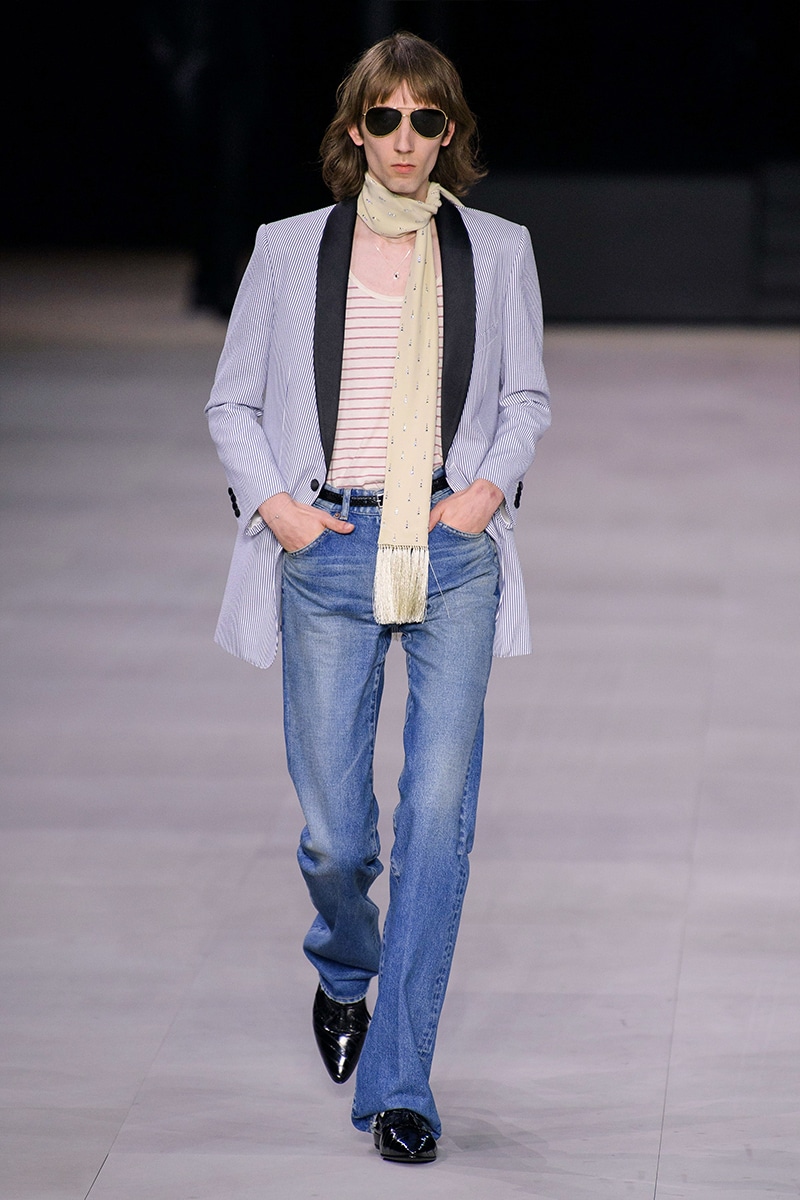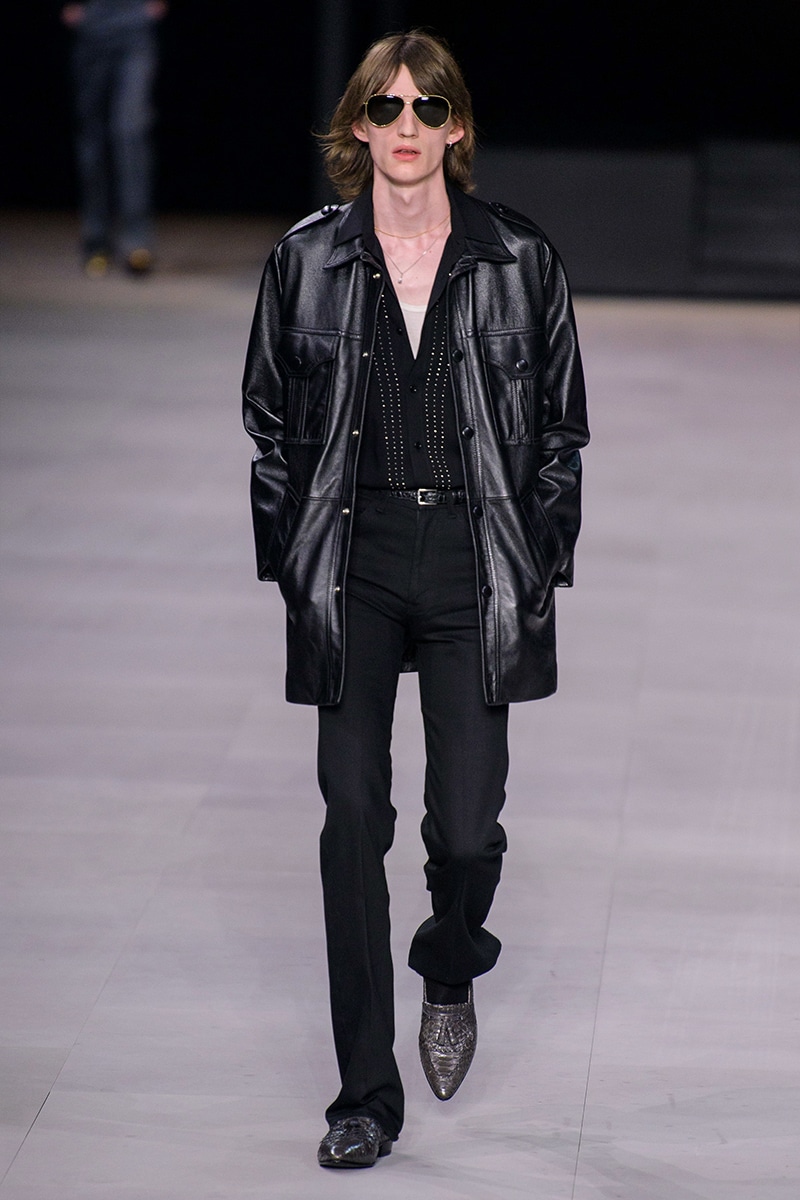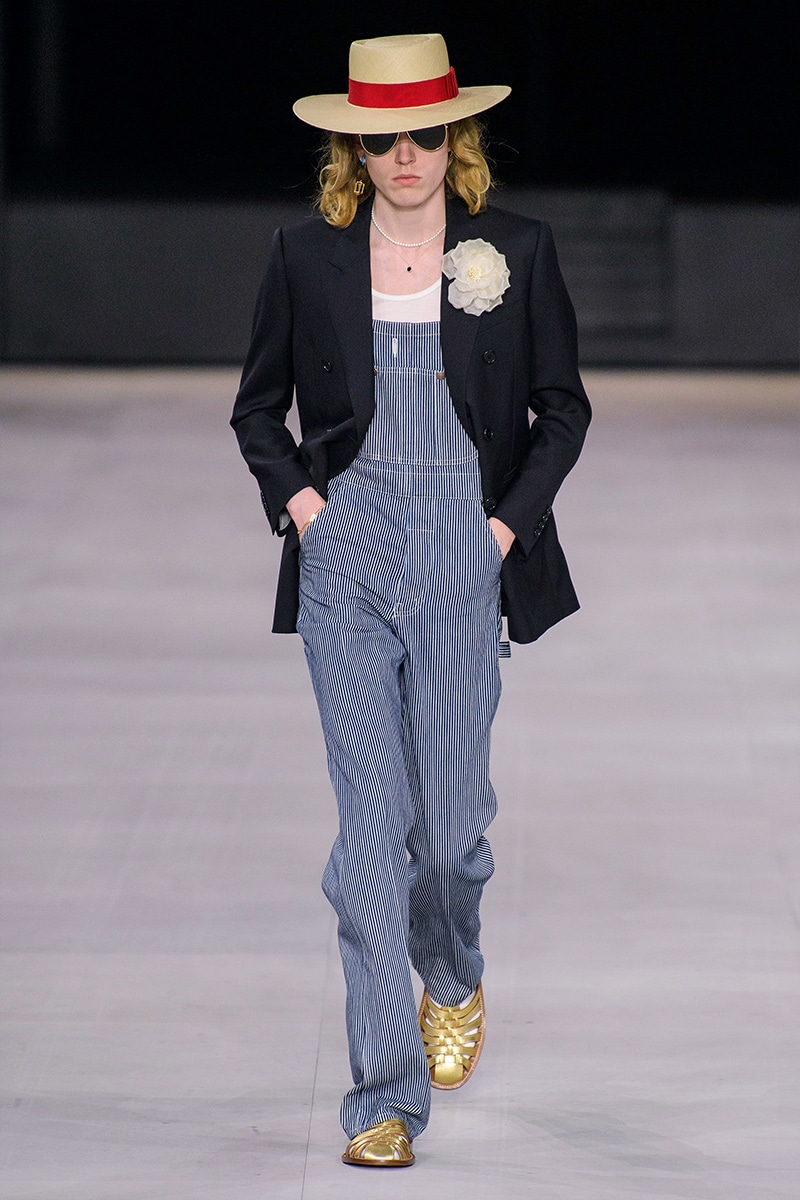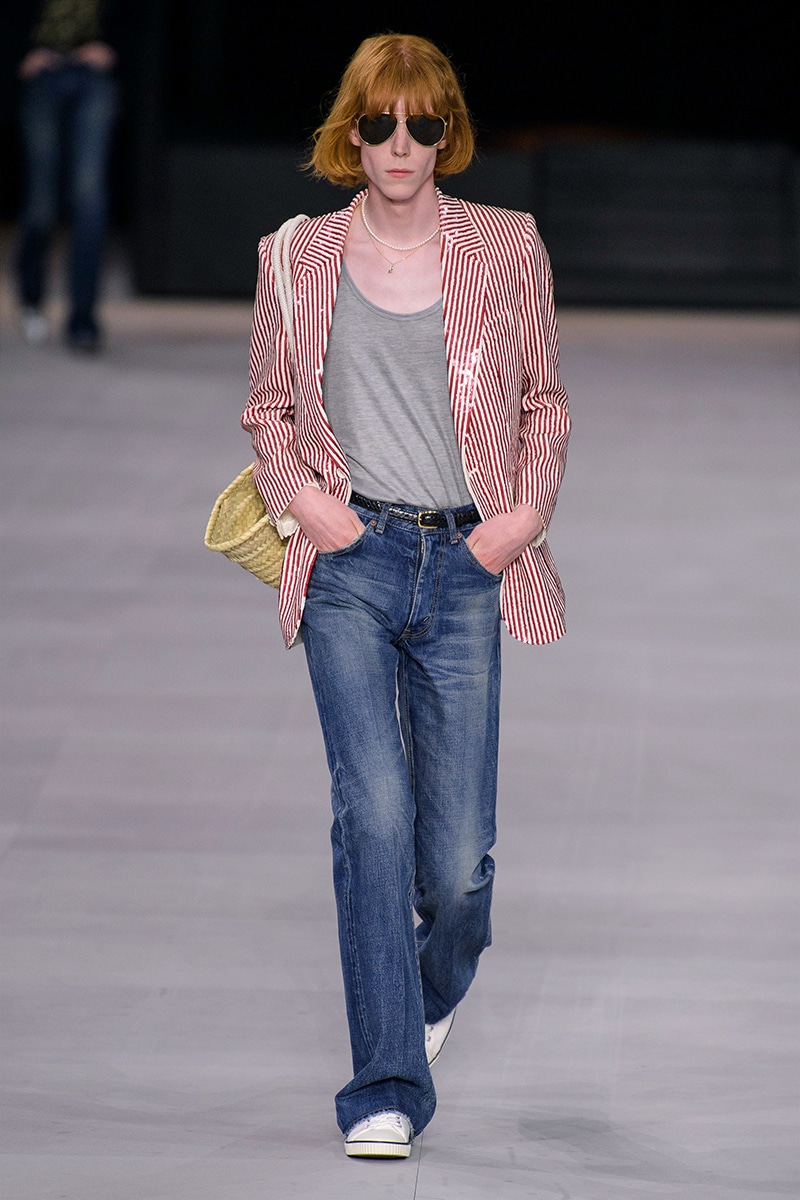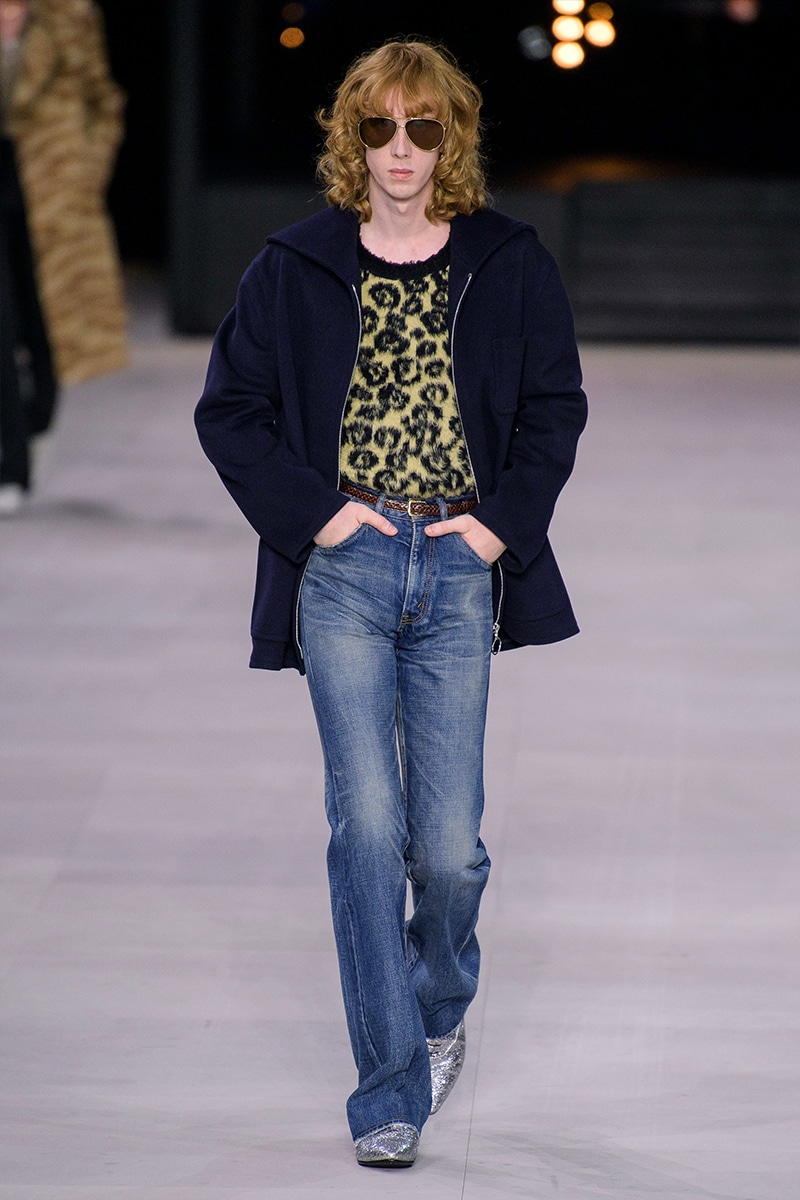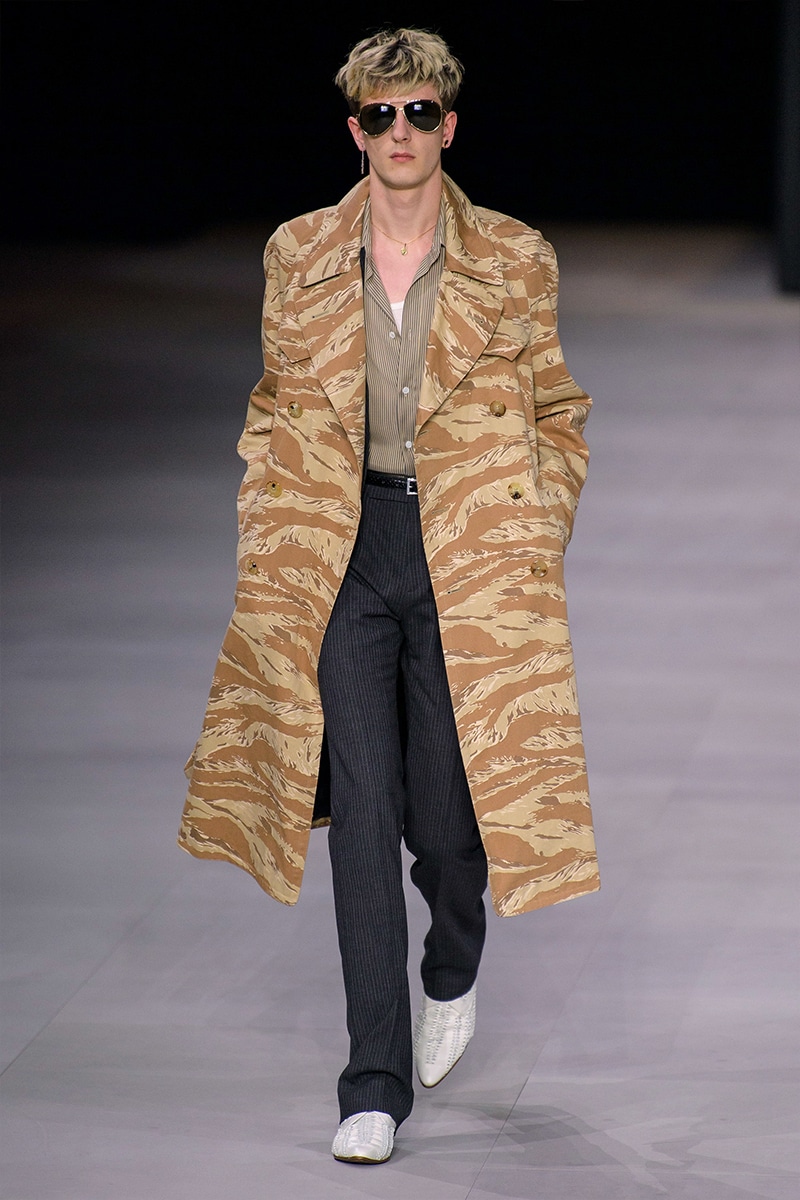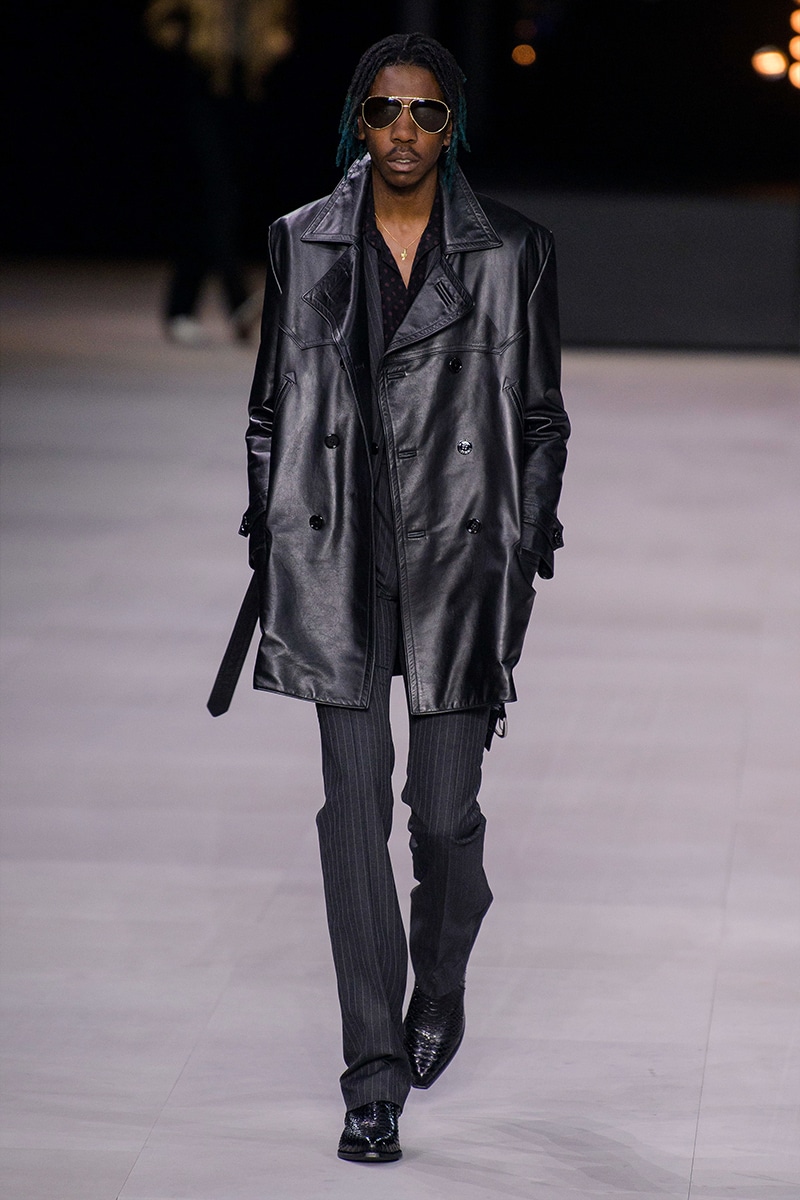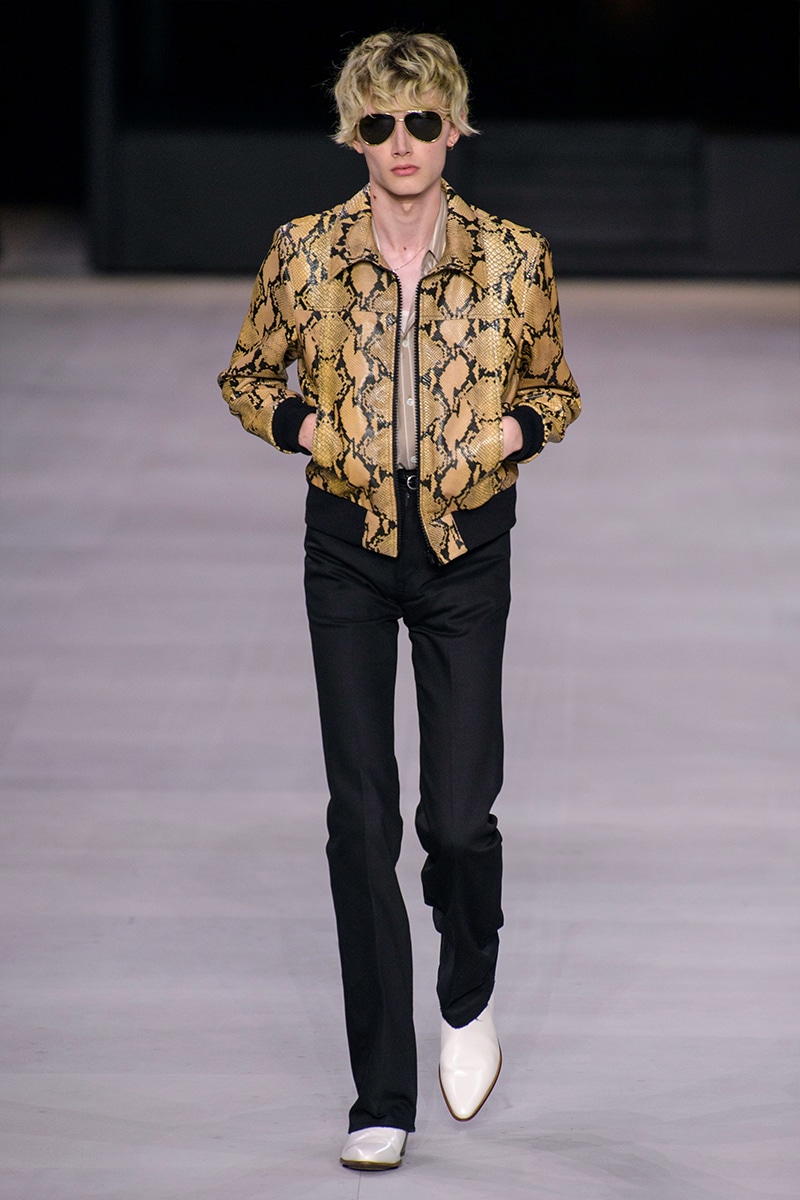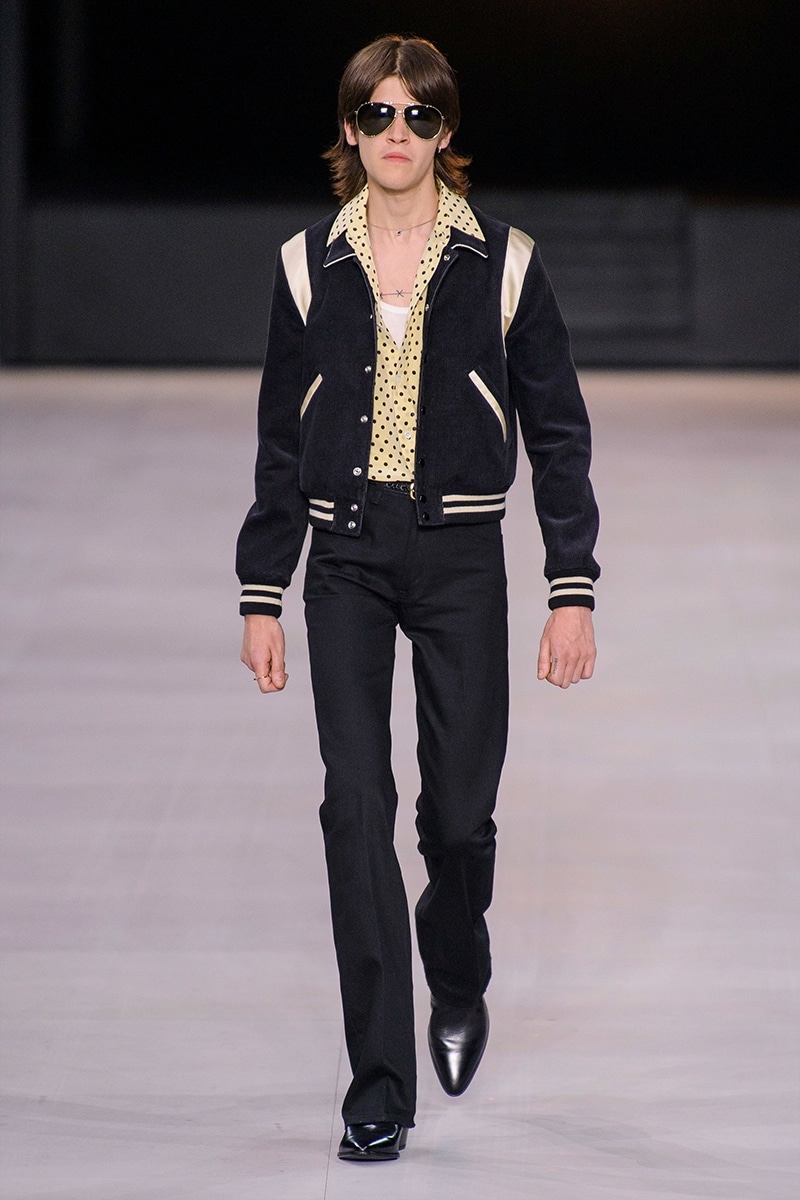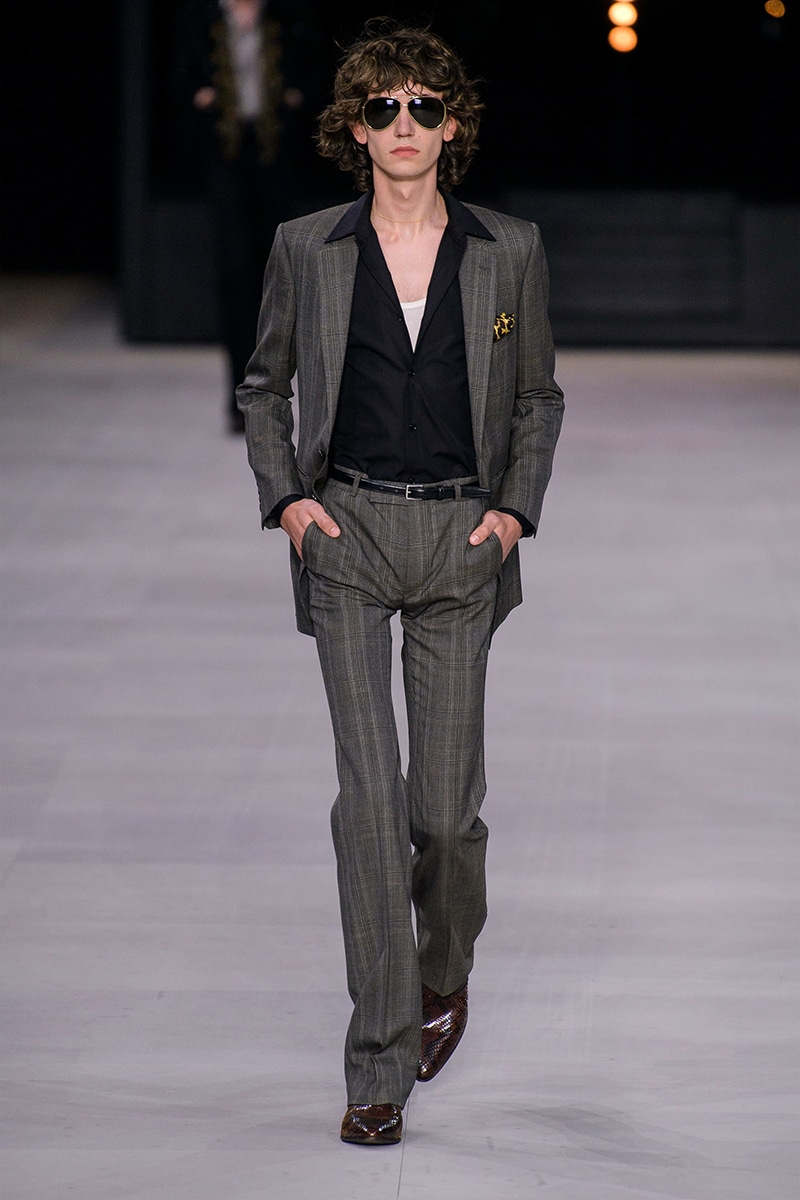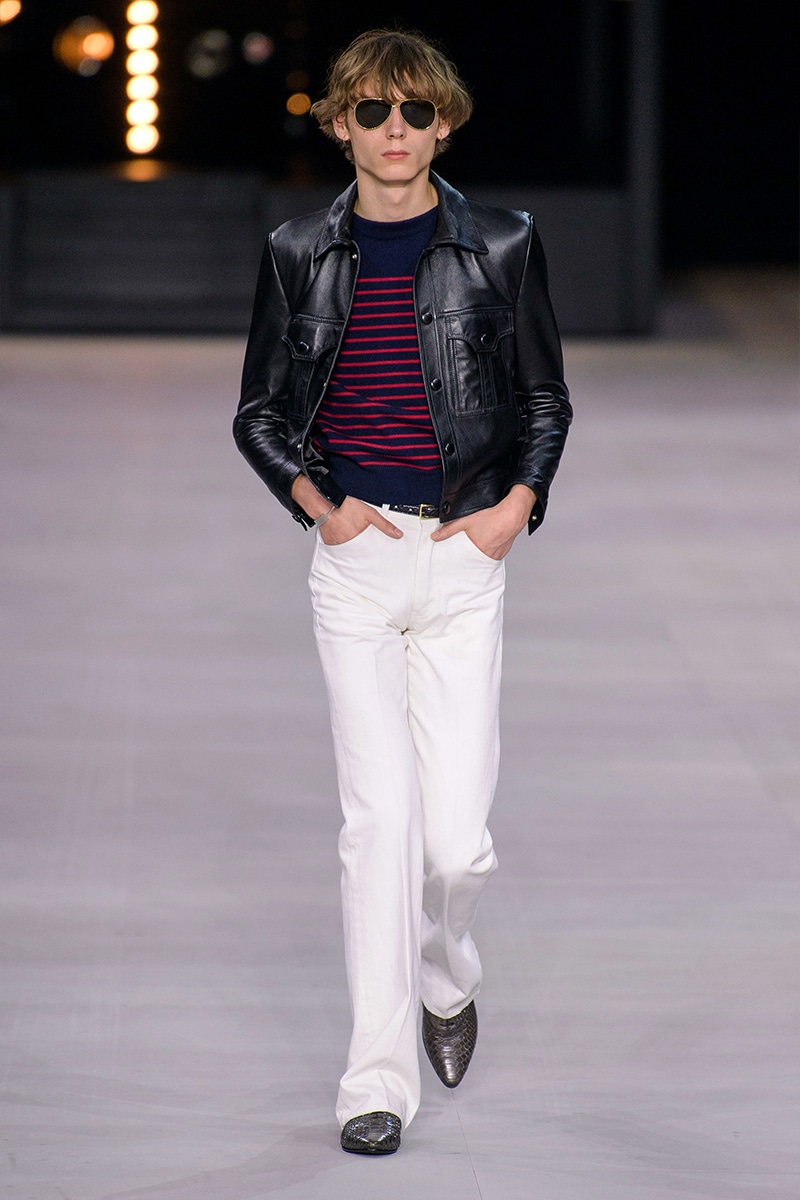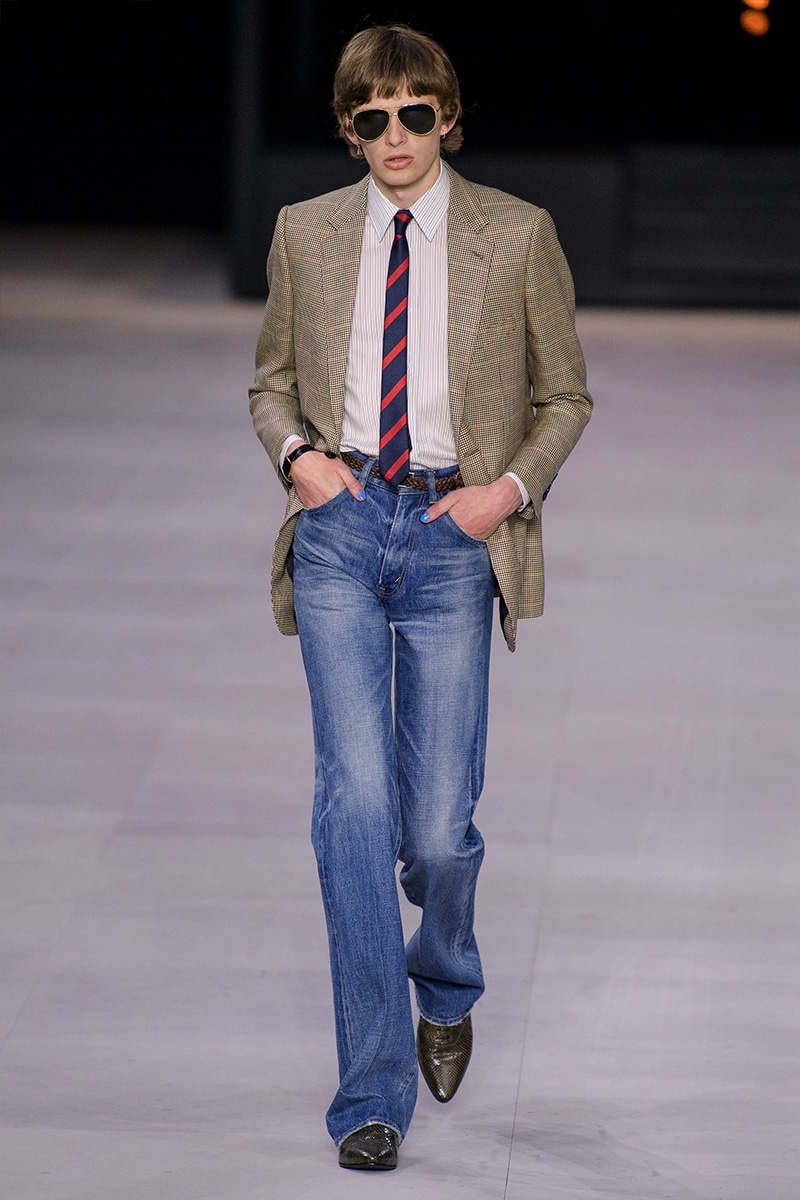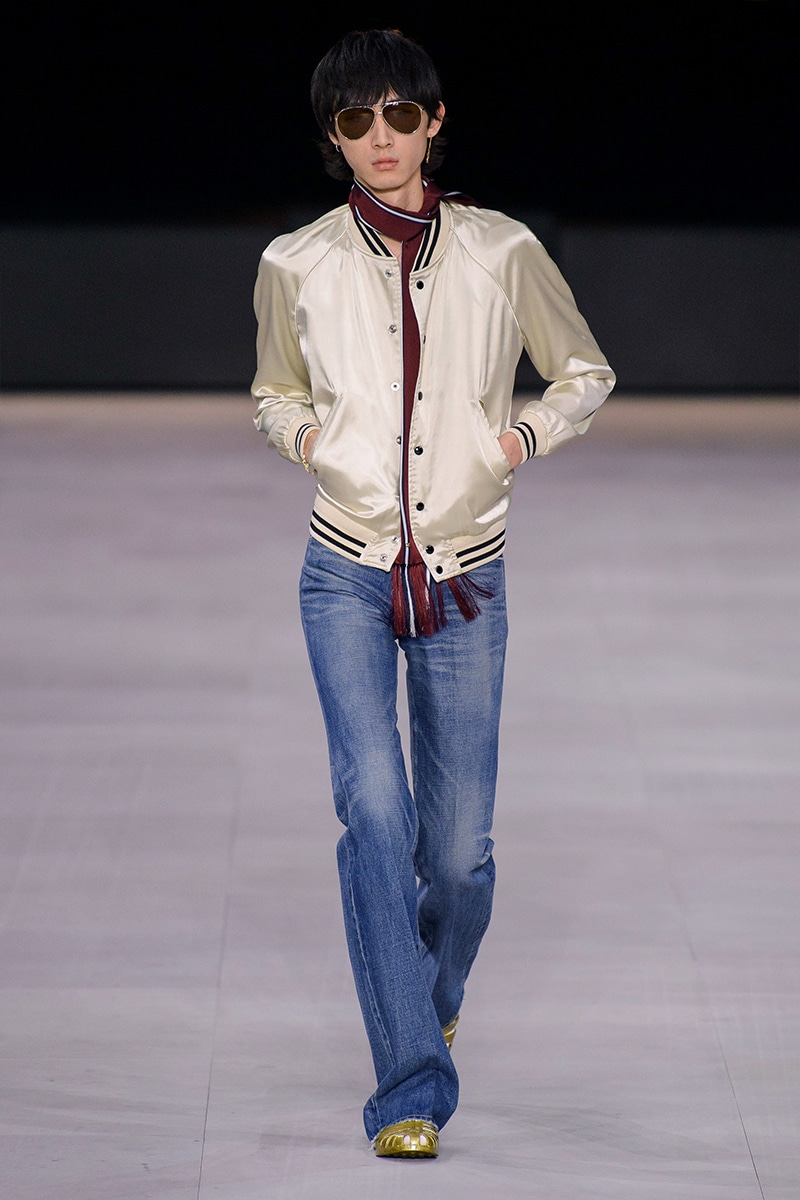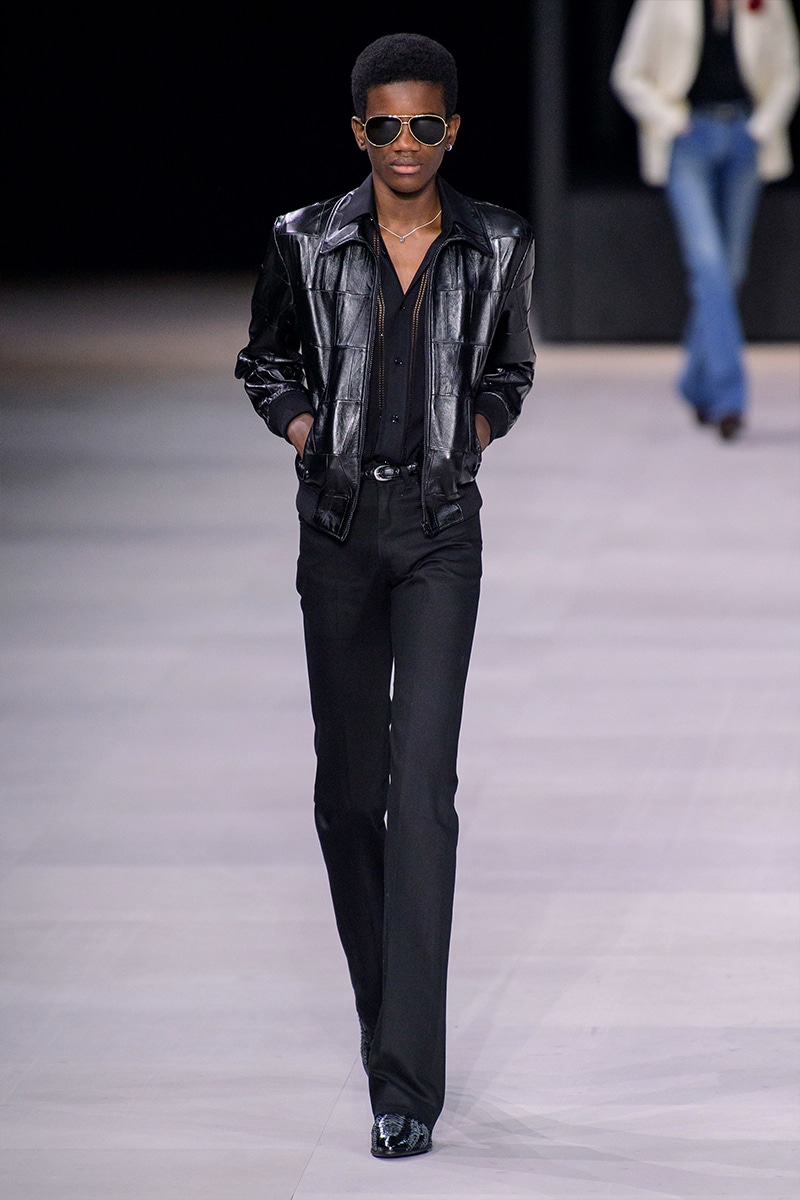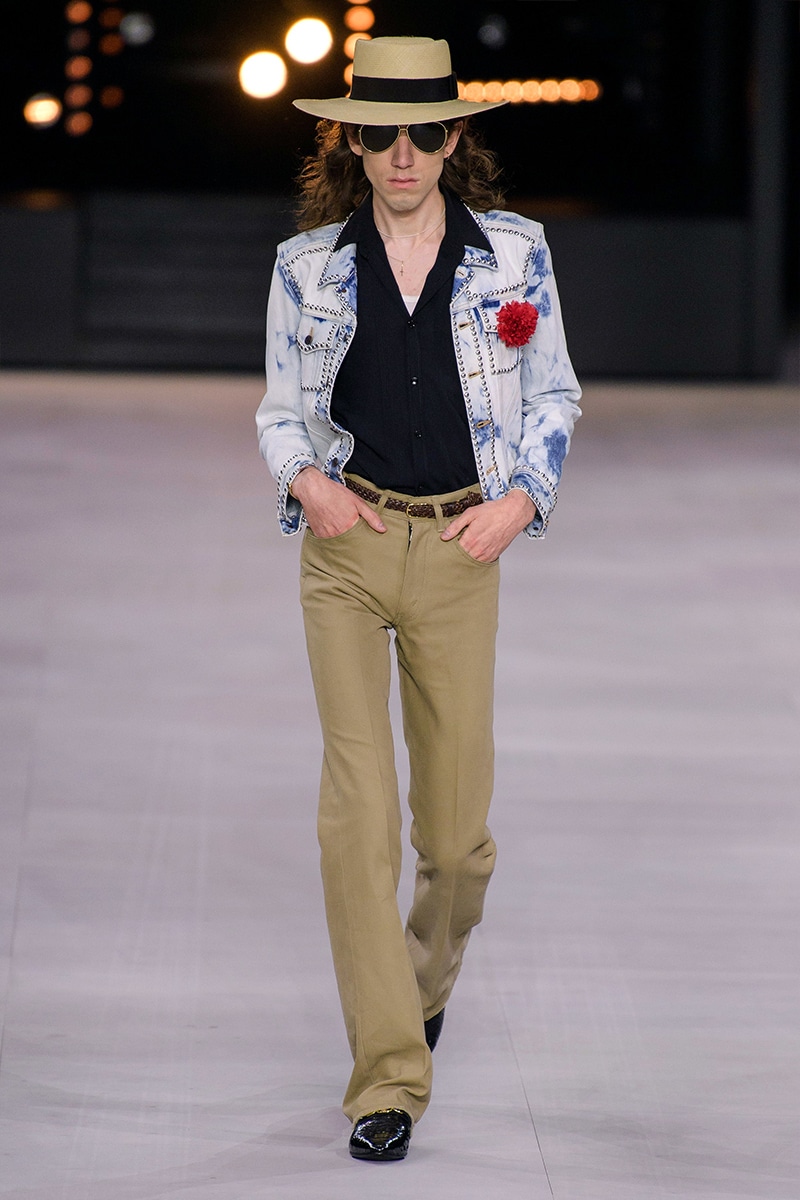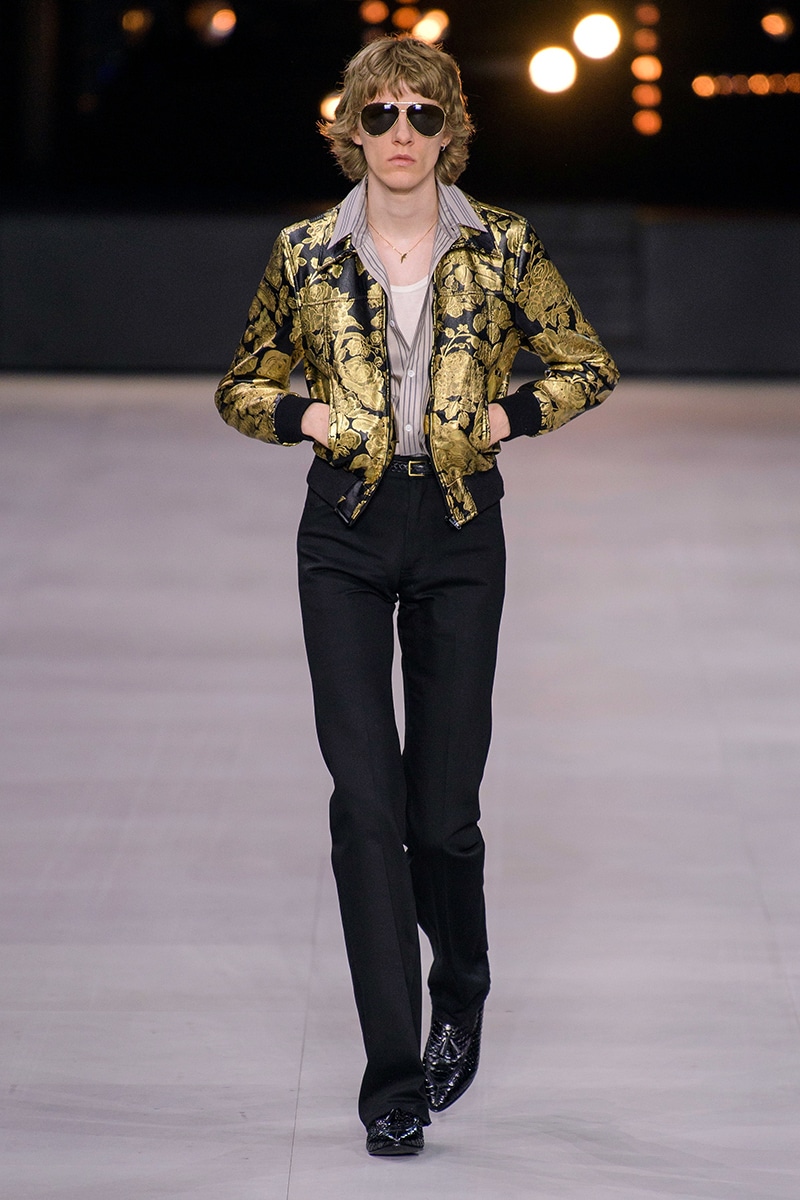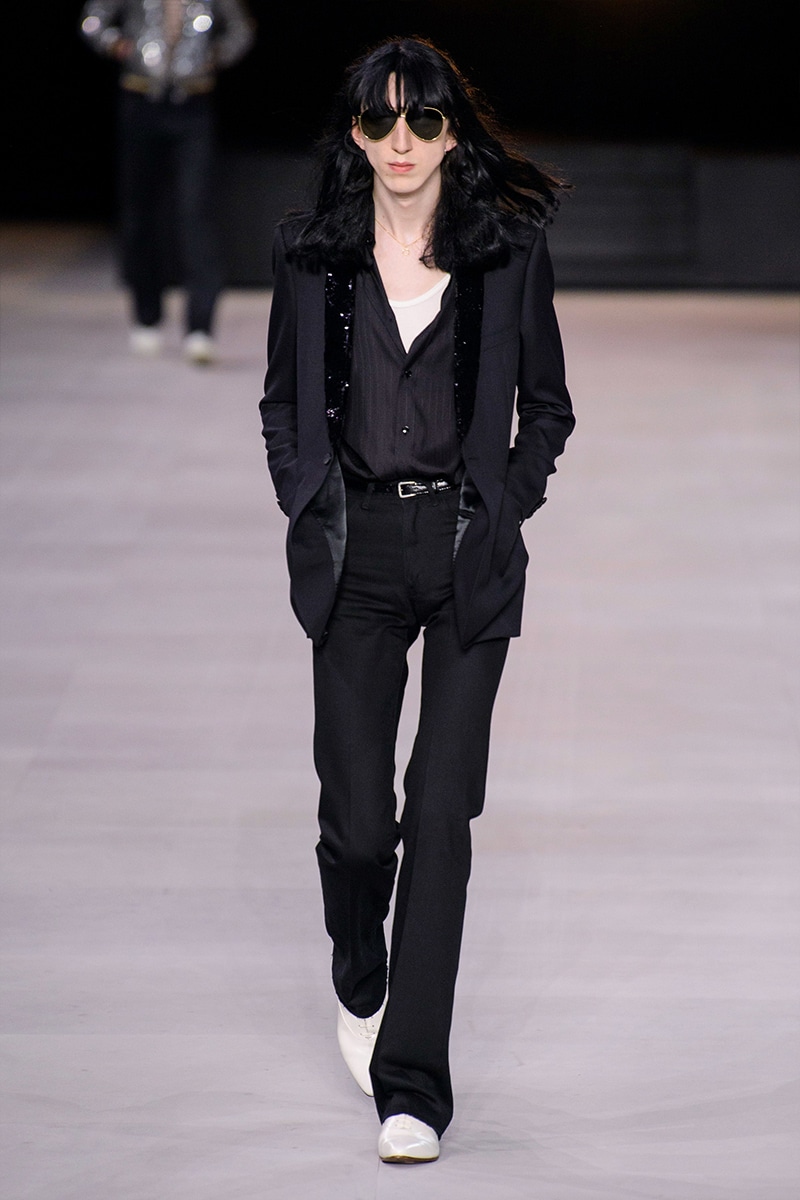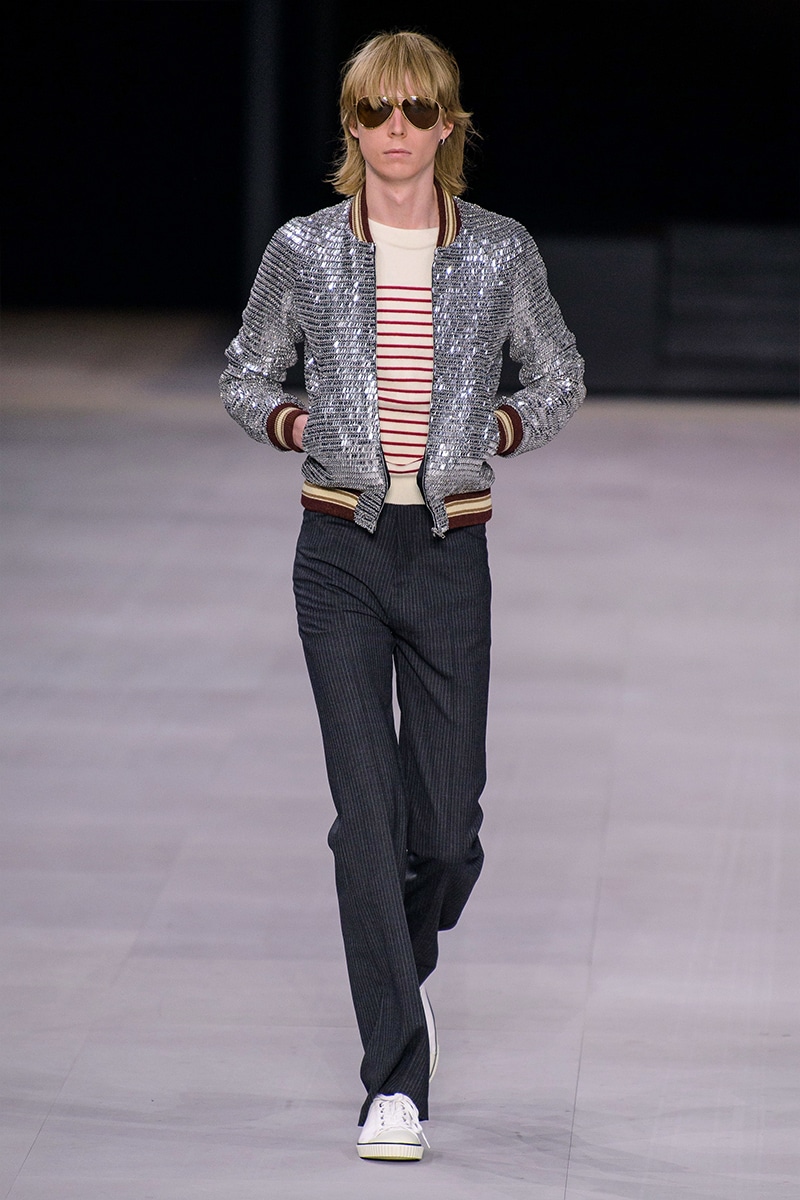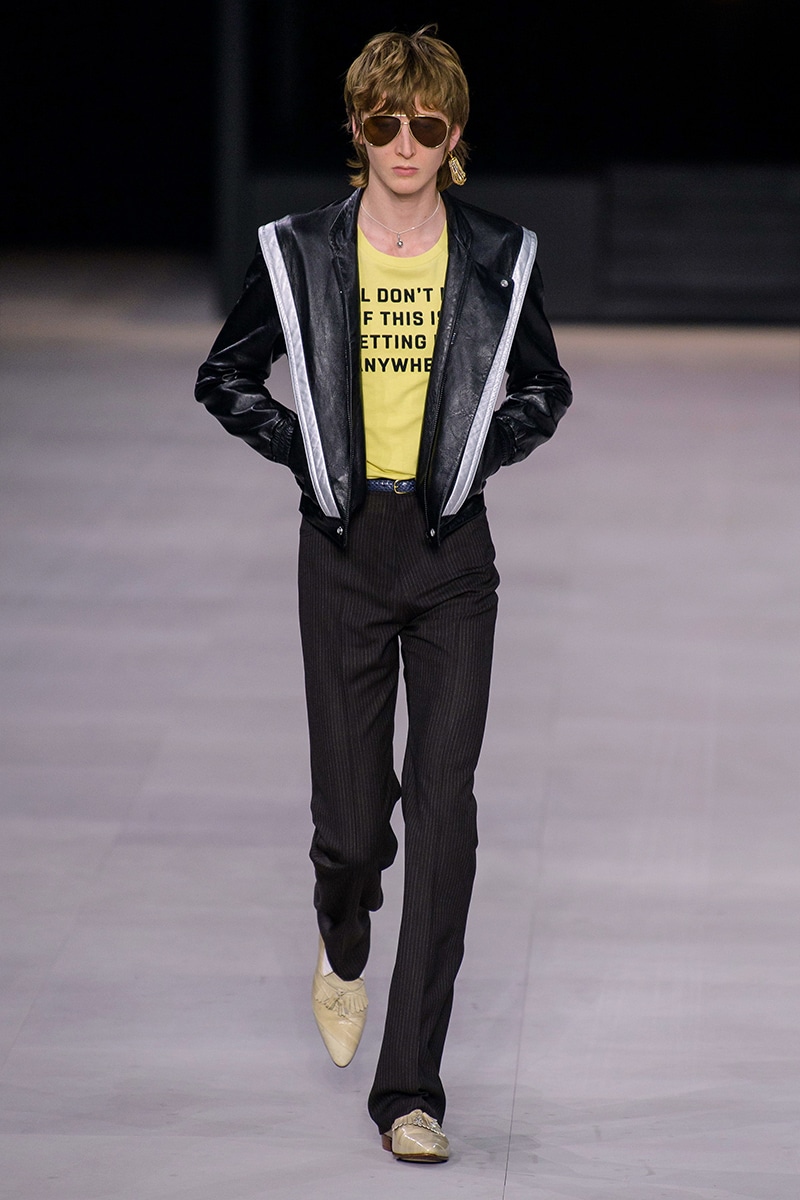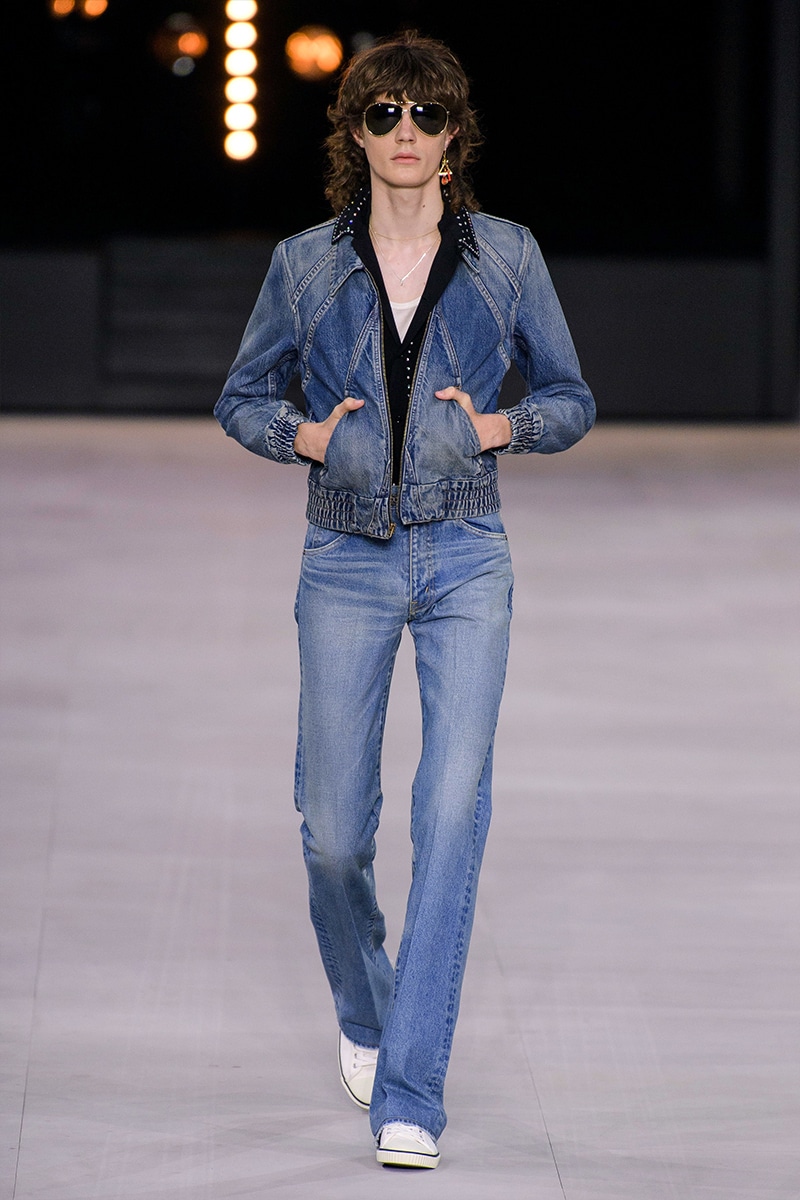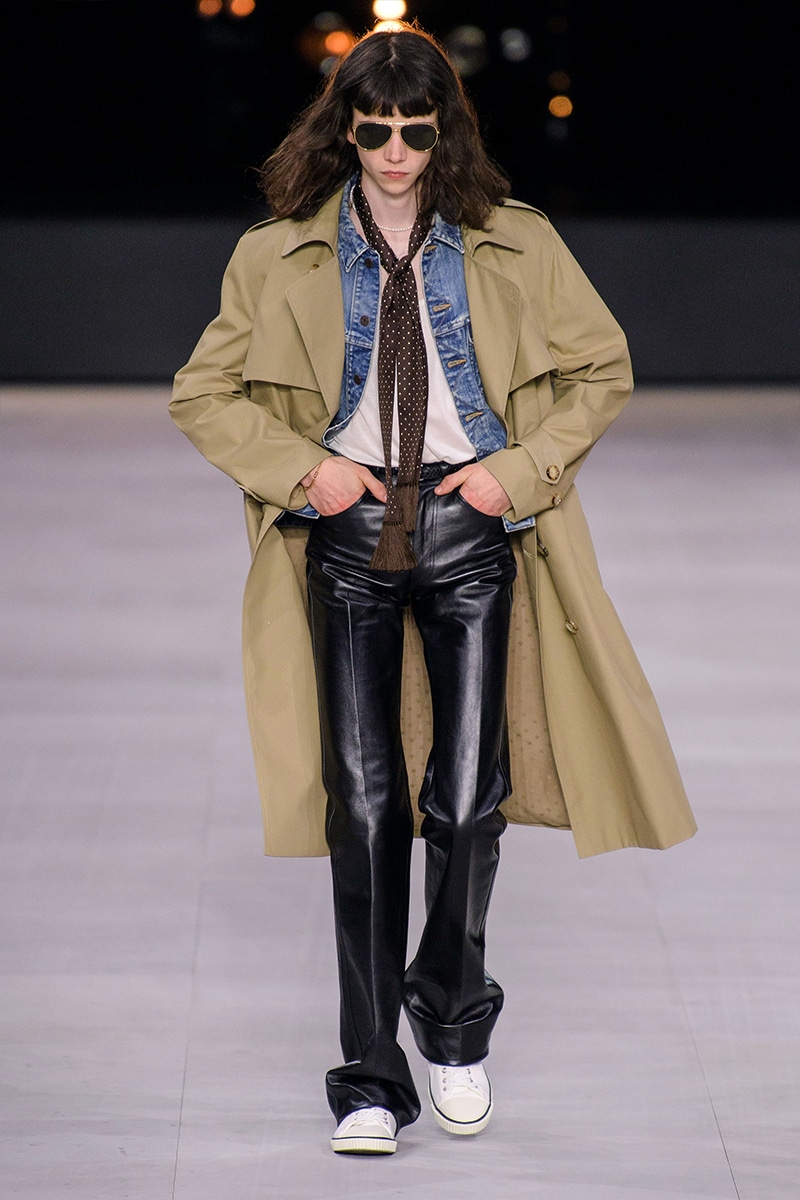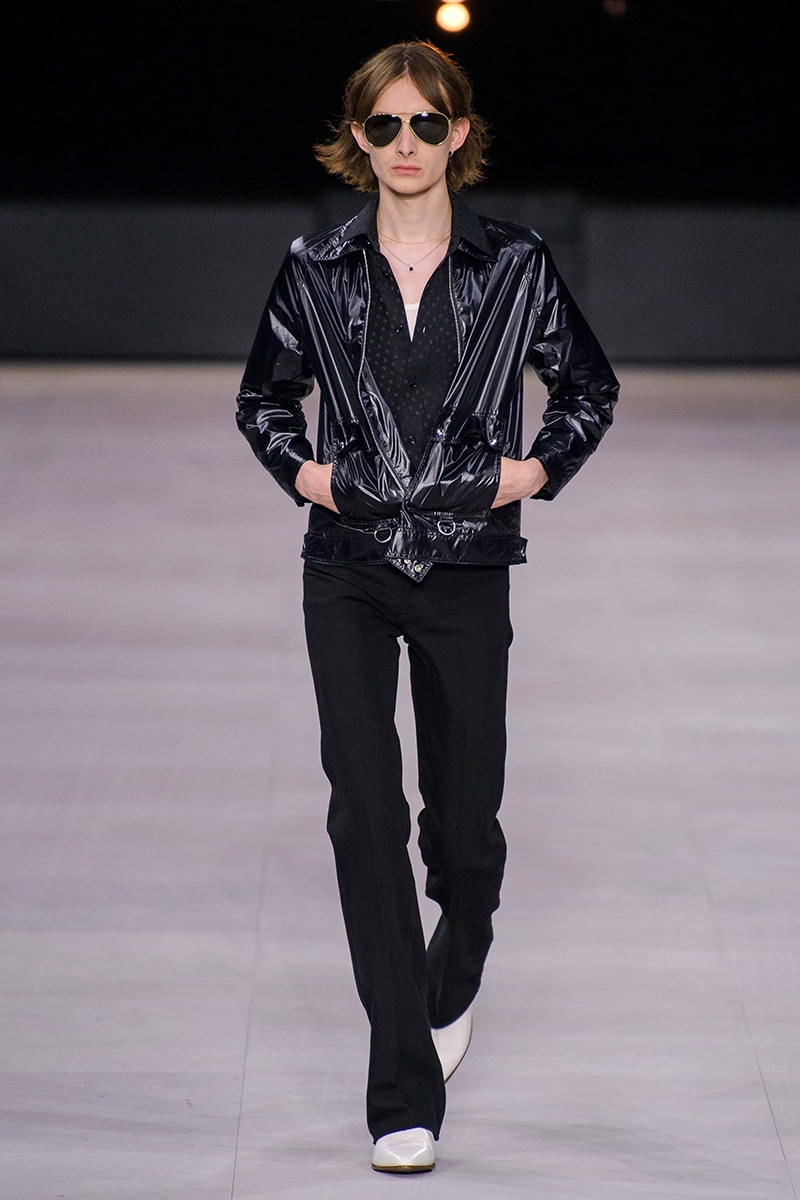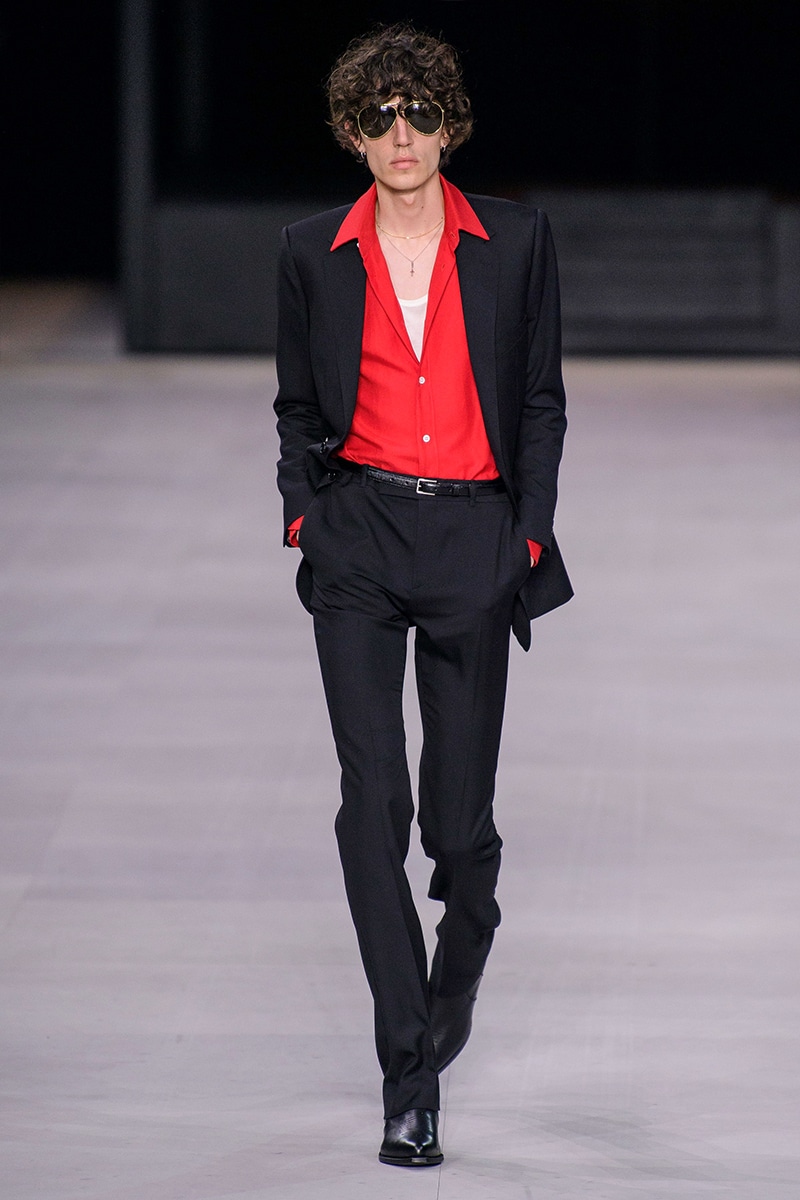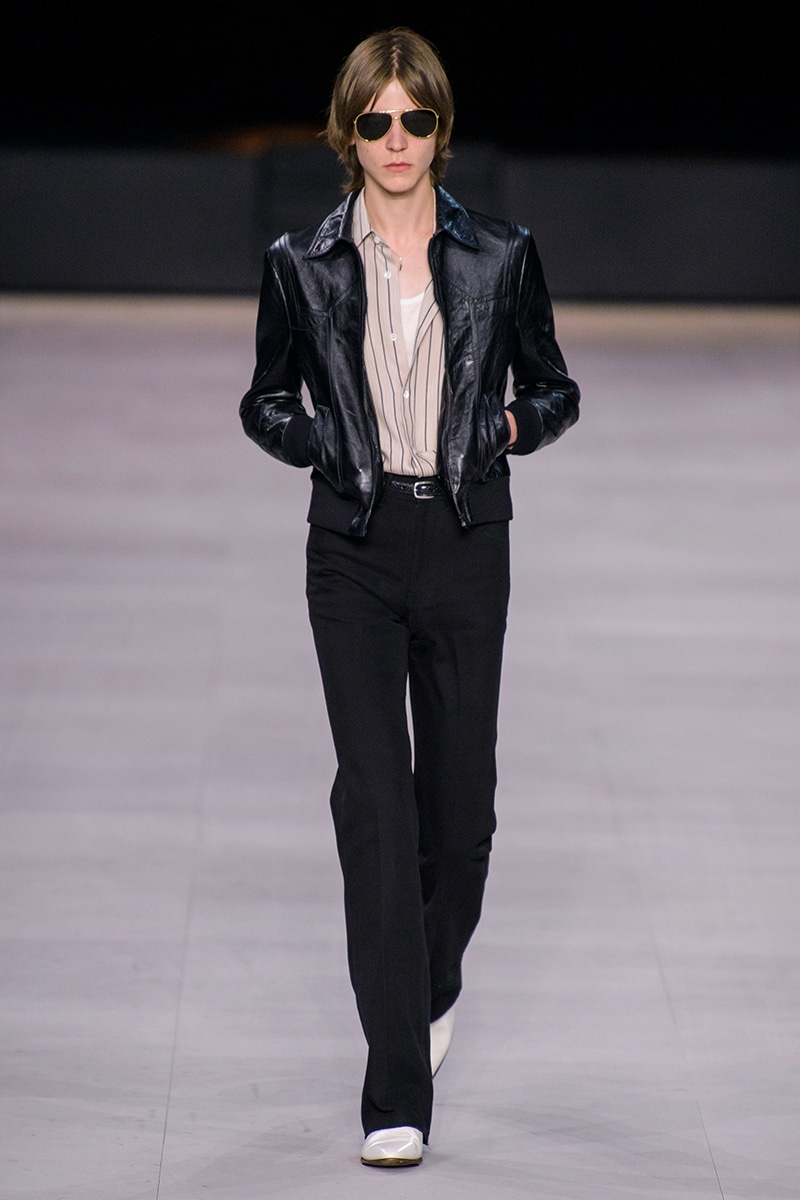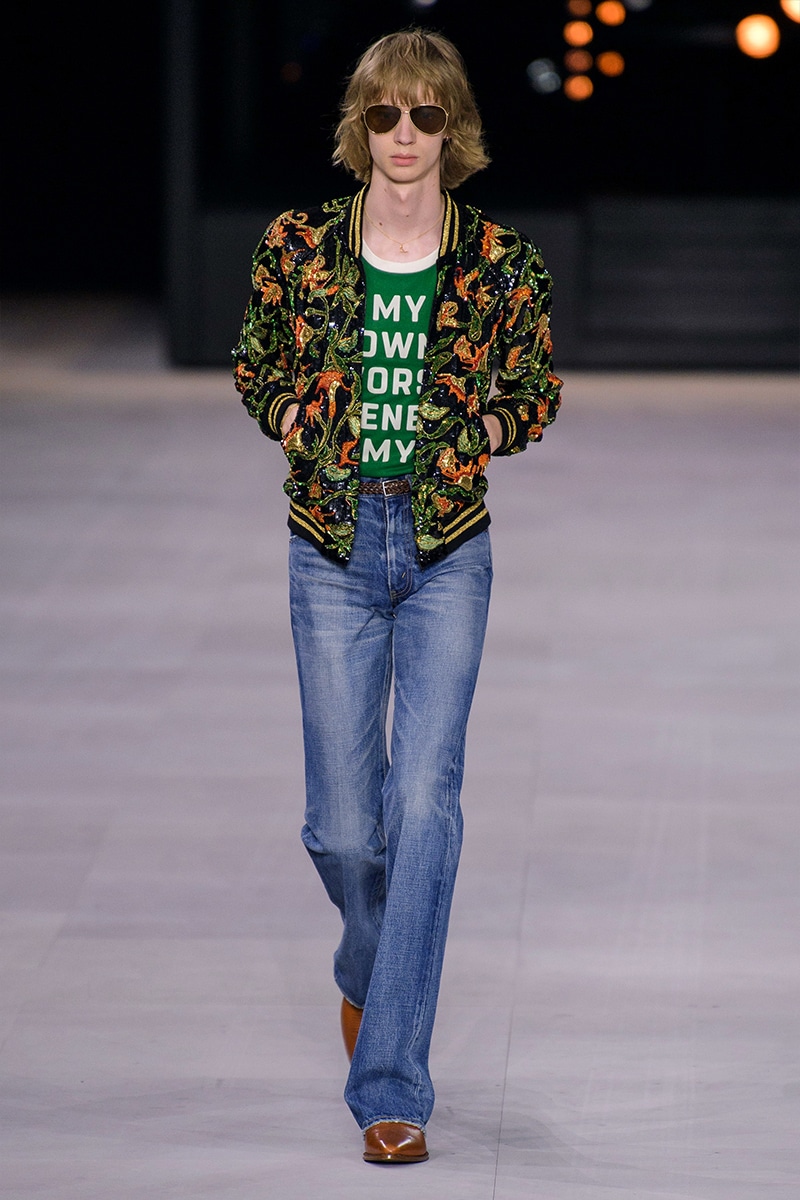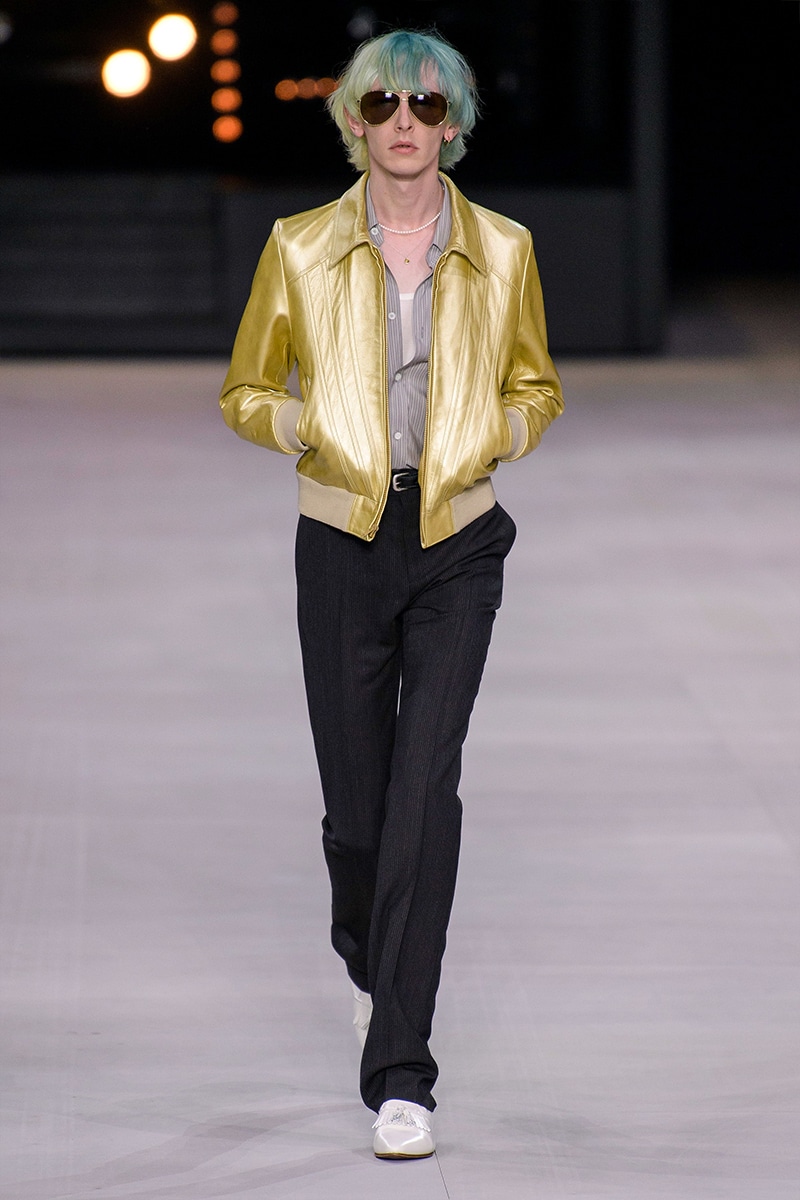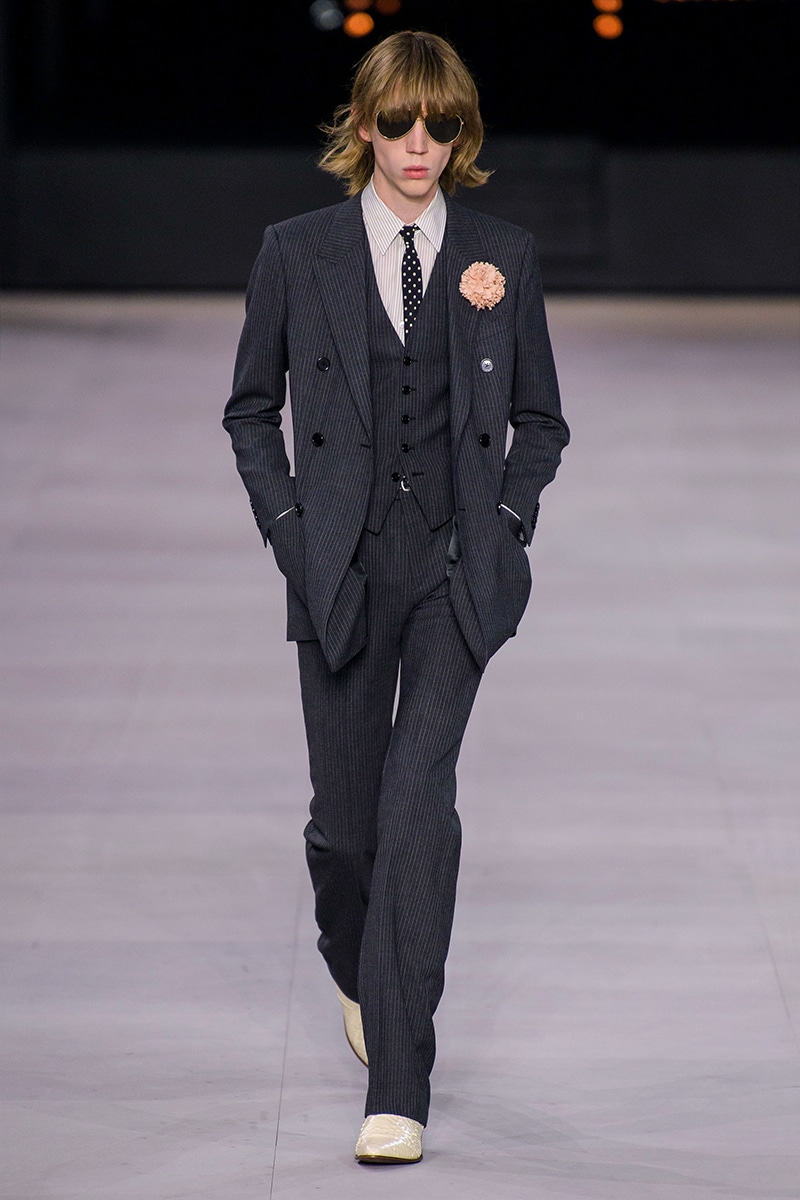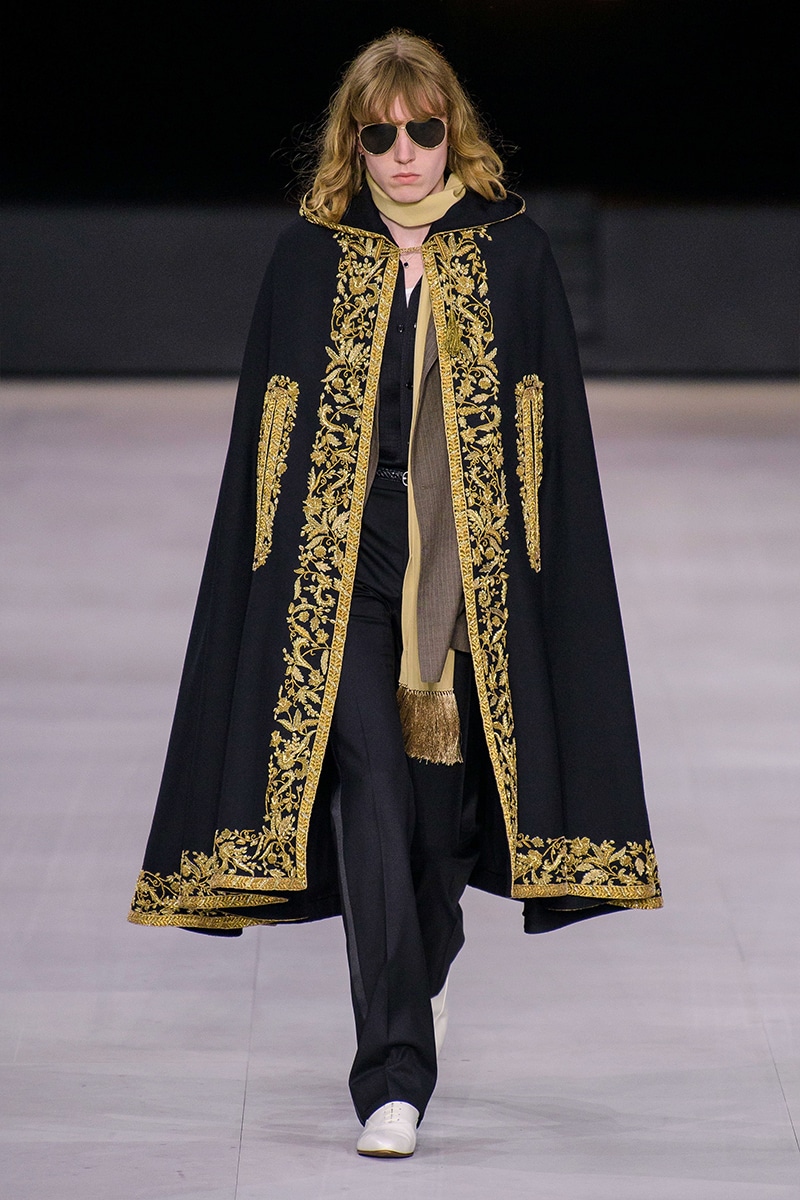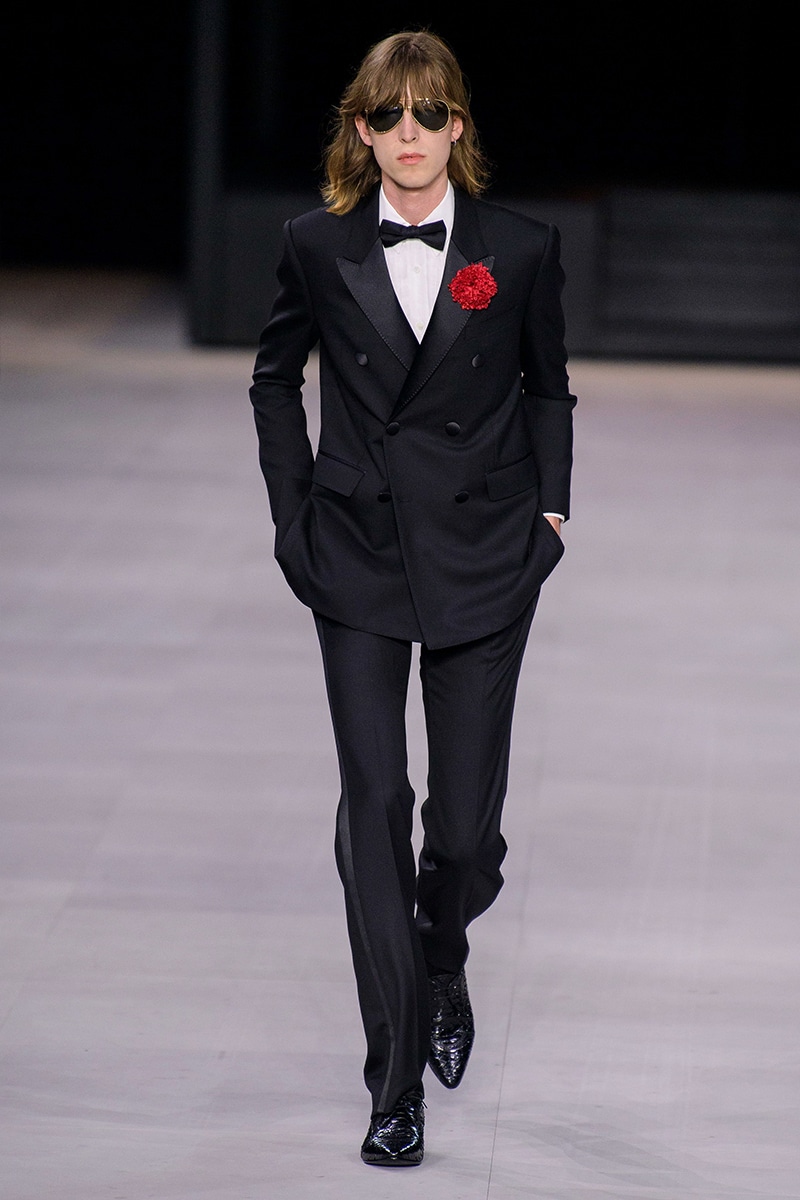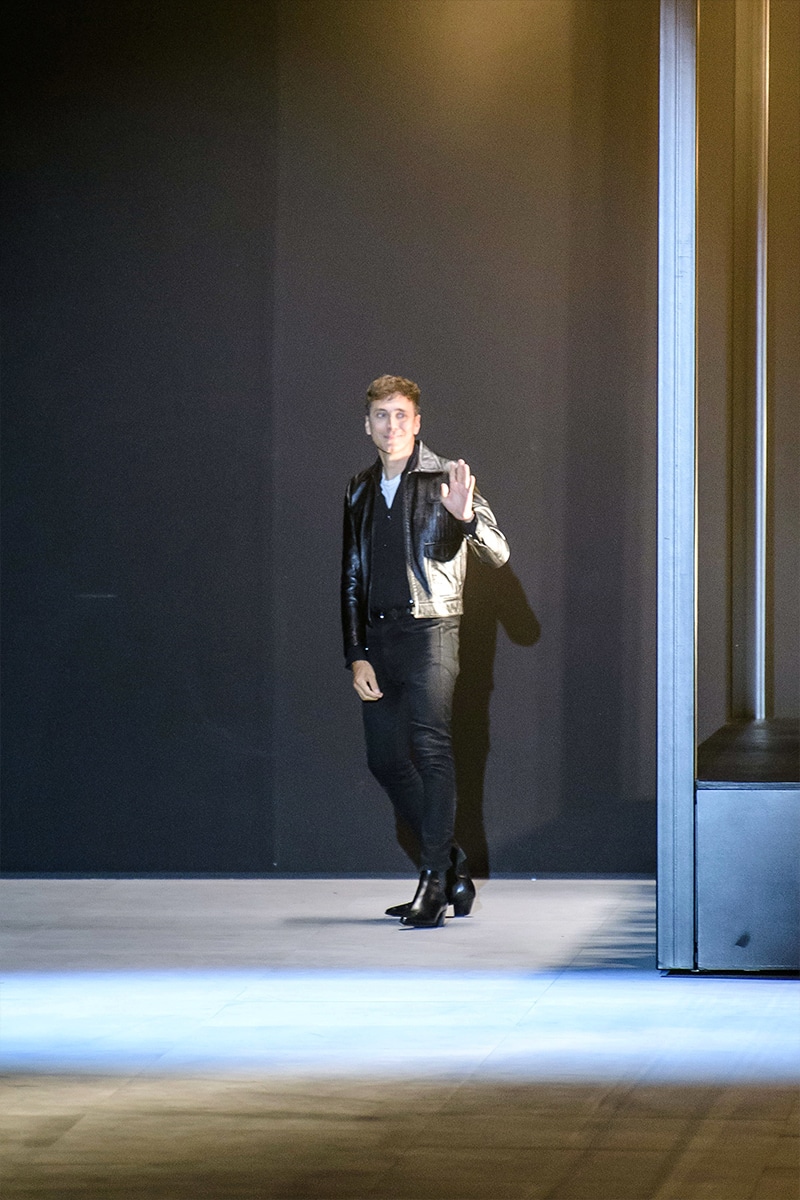 Hedi Slimane presented his Celine Spring/Summer 2020 collection during Paris Fashion Week set in the Invalides for the third time amongst all of his greatest fans. The show began with a Lynchian inspired red room moving slowly down the runway to an original soundtrack by Bodega, revealing a model who opened the show.
Fringed models strutted down the runway like a mob of Californian mods. A mix of sequenced knits, suits and animals conjured up imagery of the iconic Chateau Marmont, having never been there myself. Drainpipe trousers reminiscent of my ten years challenged were paired with everything from cropped jackets to Steven Tyler scarves or in France they would be Serge Gainsbourg. Slimane is great at keeping with his aesthetic while introducing new pieces like straw baskets with unforgettable phrases such as "My Own Worst Enemy".
Stealing the show was the new laid back business cool, straight jeans paired with a tie and the tour de force, a black cape with gold embroidery.