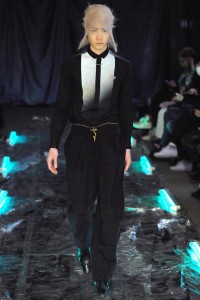 ETW Vonneguet showed their Fall/Winter 2012 collection at Tokyo Fashion Week.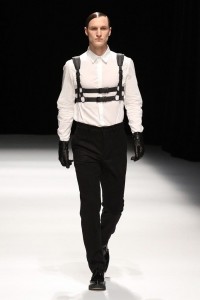 DressedUndressed debuted their first ever runway collection at Tokyo Fashion Week.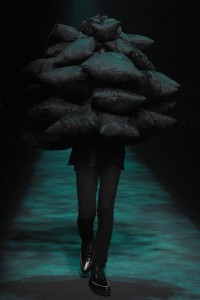 Christian Dada presented his dark Fall/Winter 2012 collection where a urban-goth mood penetrated through sci-fi patent leather, satchels, kaleidoscopic shimmers and a slight passé silhouette. There where some very impressive pieces although a bit stagy  yet the knitwear felt comfortable… »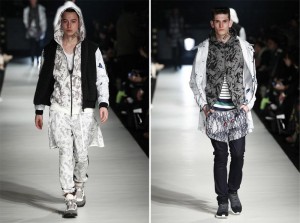 Yoshio Kubo created a wearable and sporty Fall/Winter 2012 collection with a plethora of camouflage prints and stripes.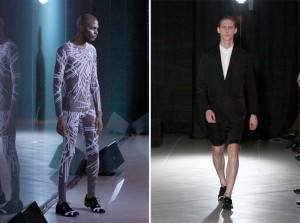 The Spring/Summer 2012 collection by Molfic, entitled "Architectribal", showcased tribal inpired clothes made of high-tech made-in-Japan materials.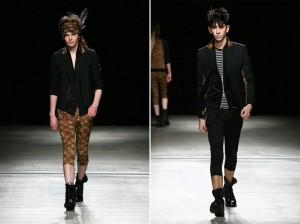 For Spring/Summer 2012, Headl_iner's designer Roberto Yoshida was influenced by Okinawa's island spirit and boldness. The collection featured leopard prints, leather, and denim.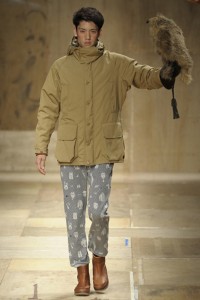 Ne-Net shows off their Spring/Summer 2012 collection at Tokyo fashion week. The youthful collection featured cute prints and graphics, patchwork denim pieces, school blazers, splashes of bright colors and even the occasional full-sized plush animal joining the models… »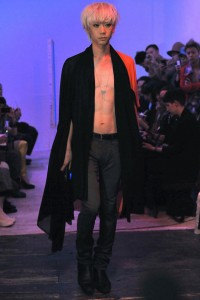 ETW. Vonneguet's collection for Spring/Summer 2012 featured futuristic graphic designs or text that became illuminated by the black lighting. The collection also featured ultra-thin knits, draped layers and playful patterns.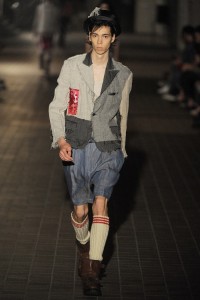 Nozomi Ishiguro created a collection Spring/Summer 2012 with very wearable clothes. Revolutionary, post apocalyptic, or subcultural influences were evident in many of the looks.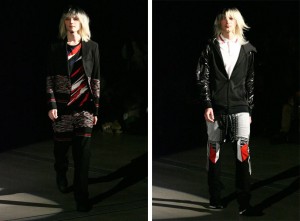 For the Spring/Summer 2012 season, Yoshio Kubo presented a beachy collection. Most of the outfits featured jacquard fabrics, some with bold colorful patterns.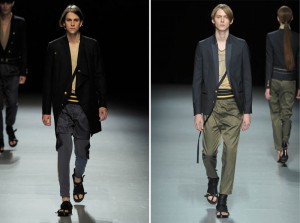 Japanese label ato presented a military collection for the Spring/Summer 2012 season at Mercedes-Benz Fashion Week TOKYO.