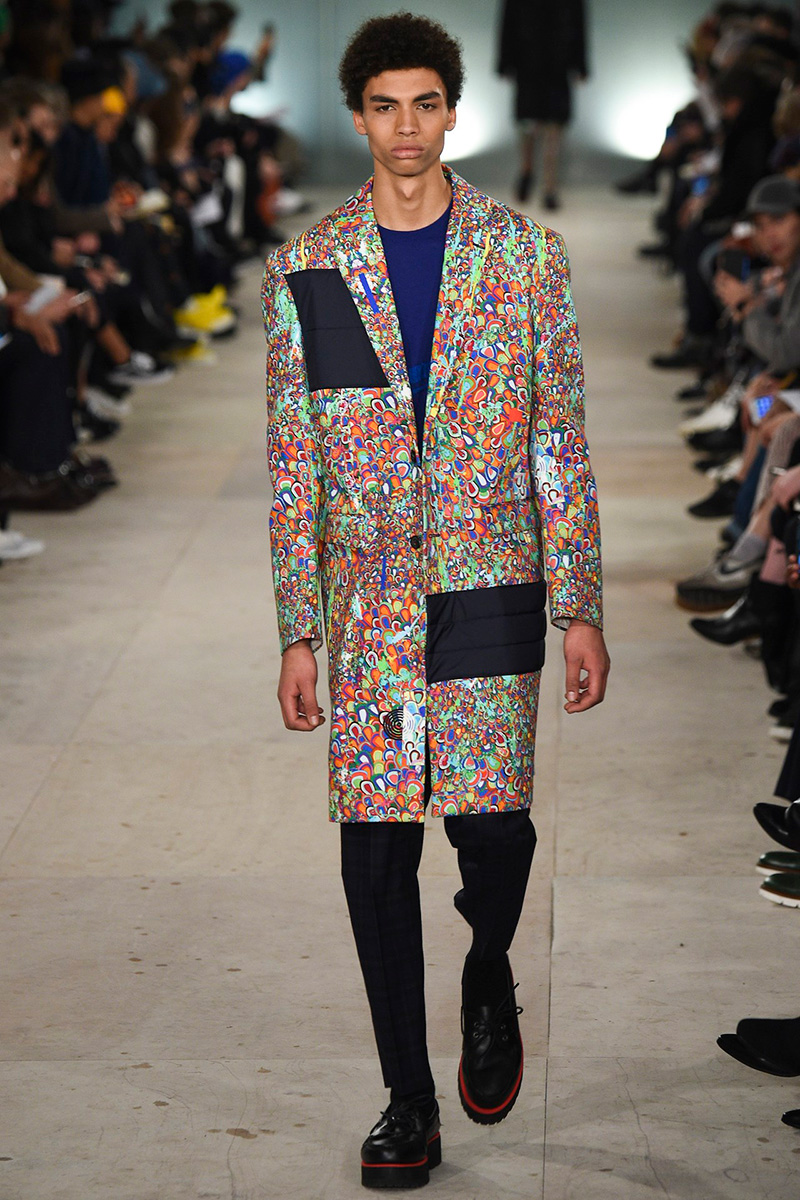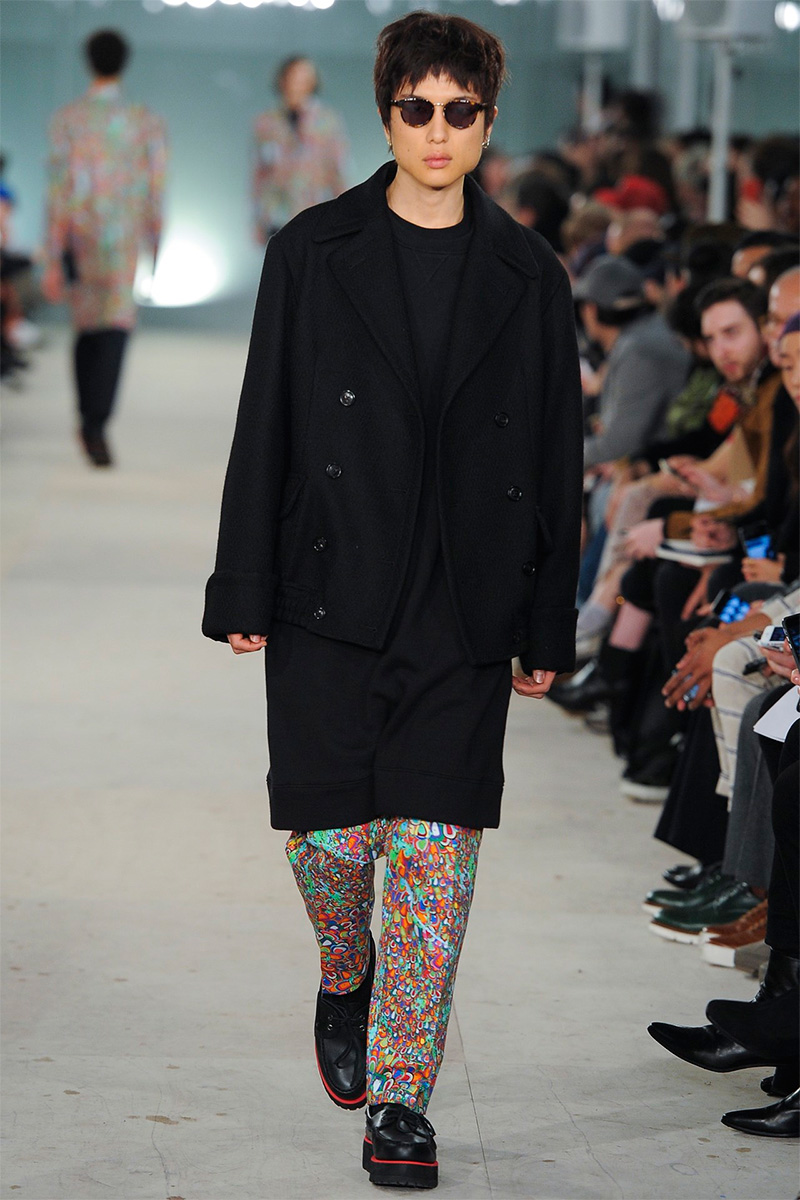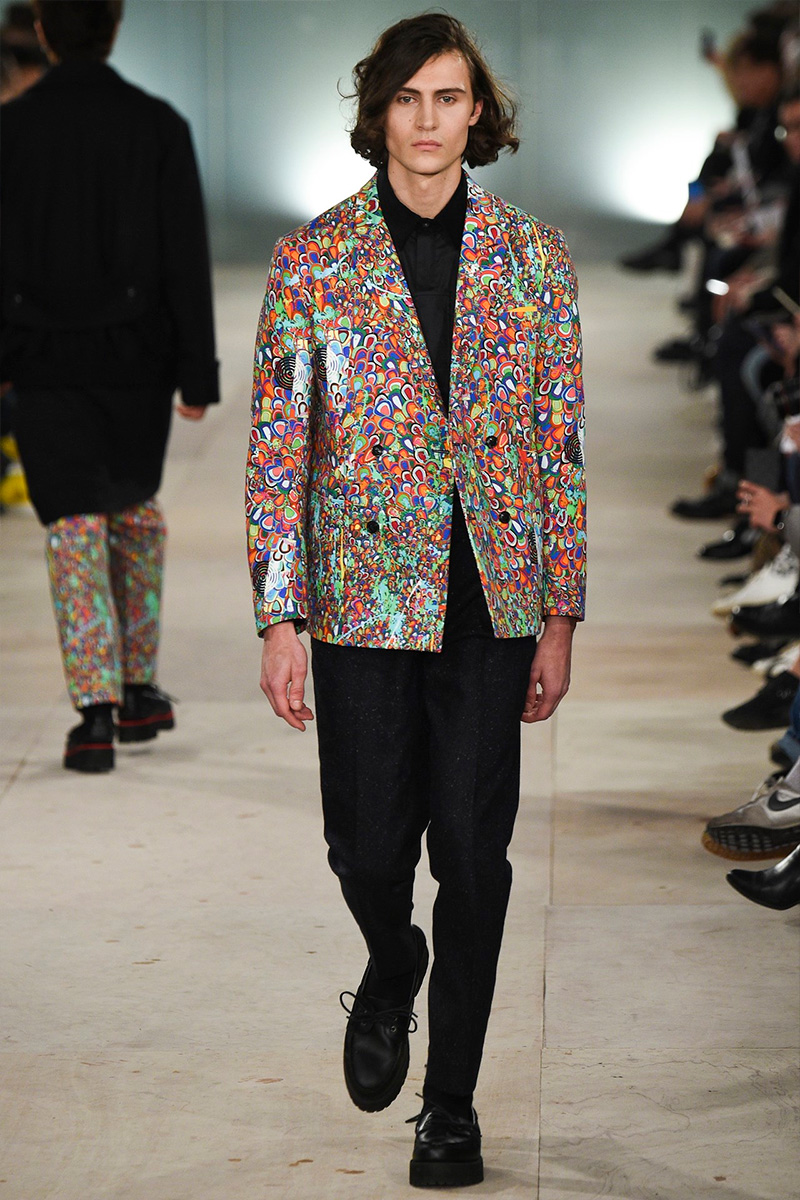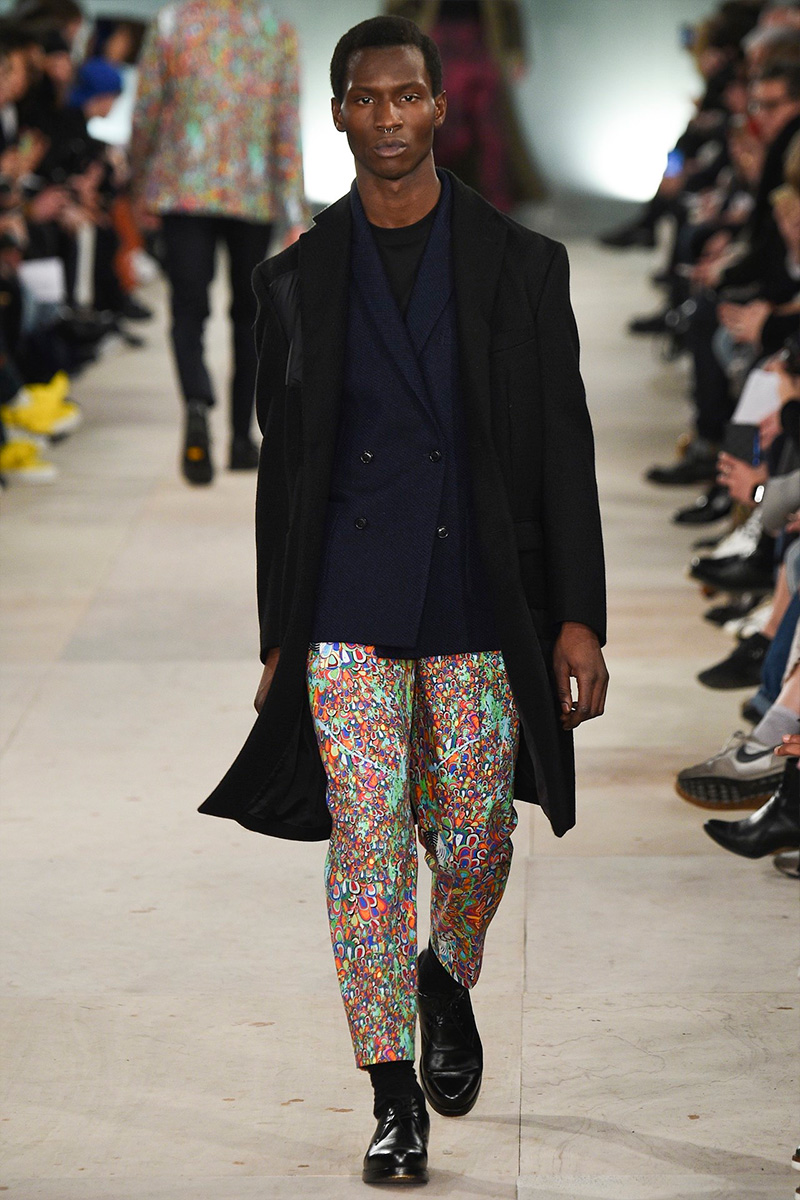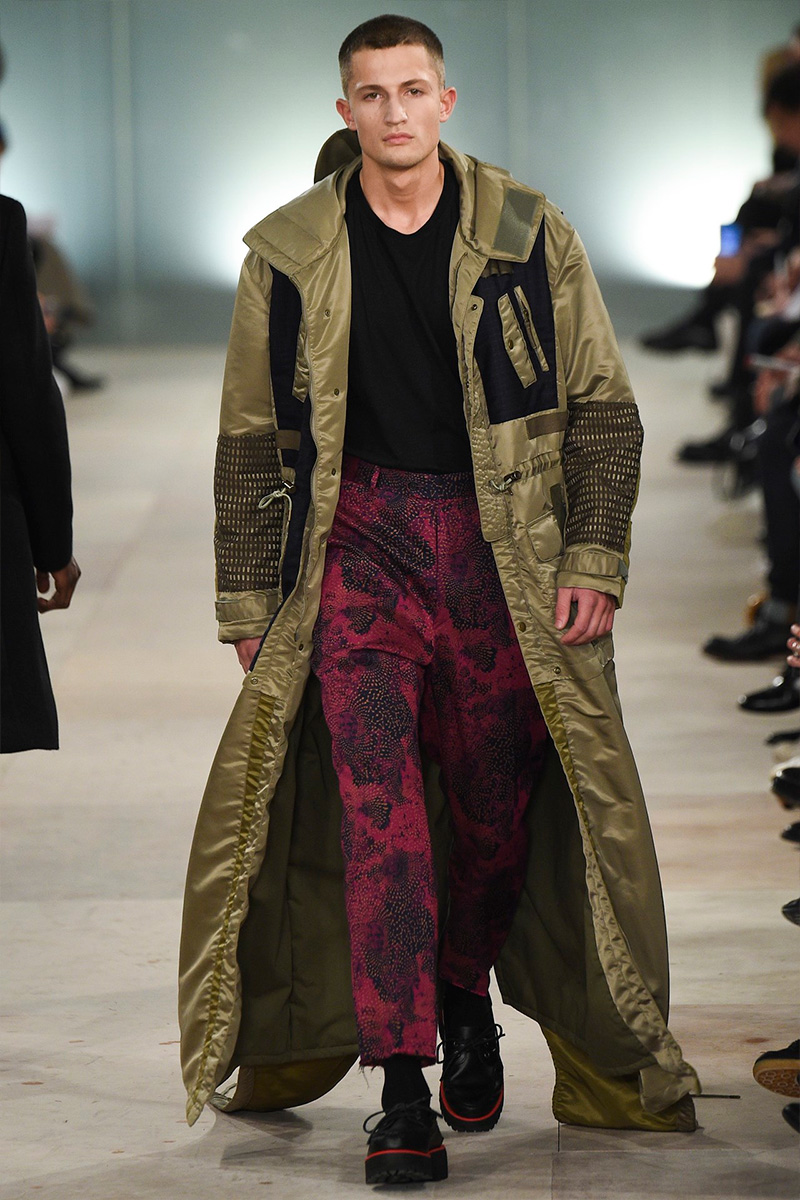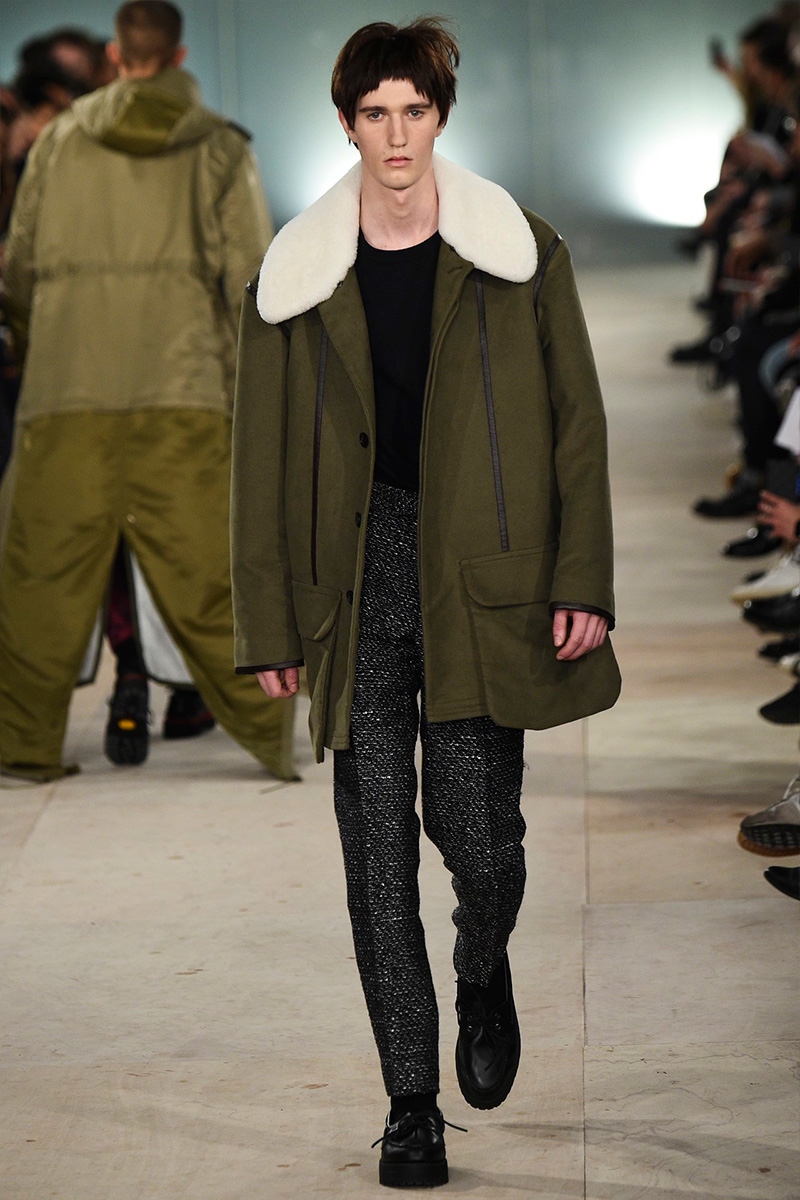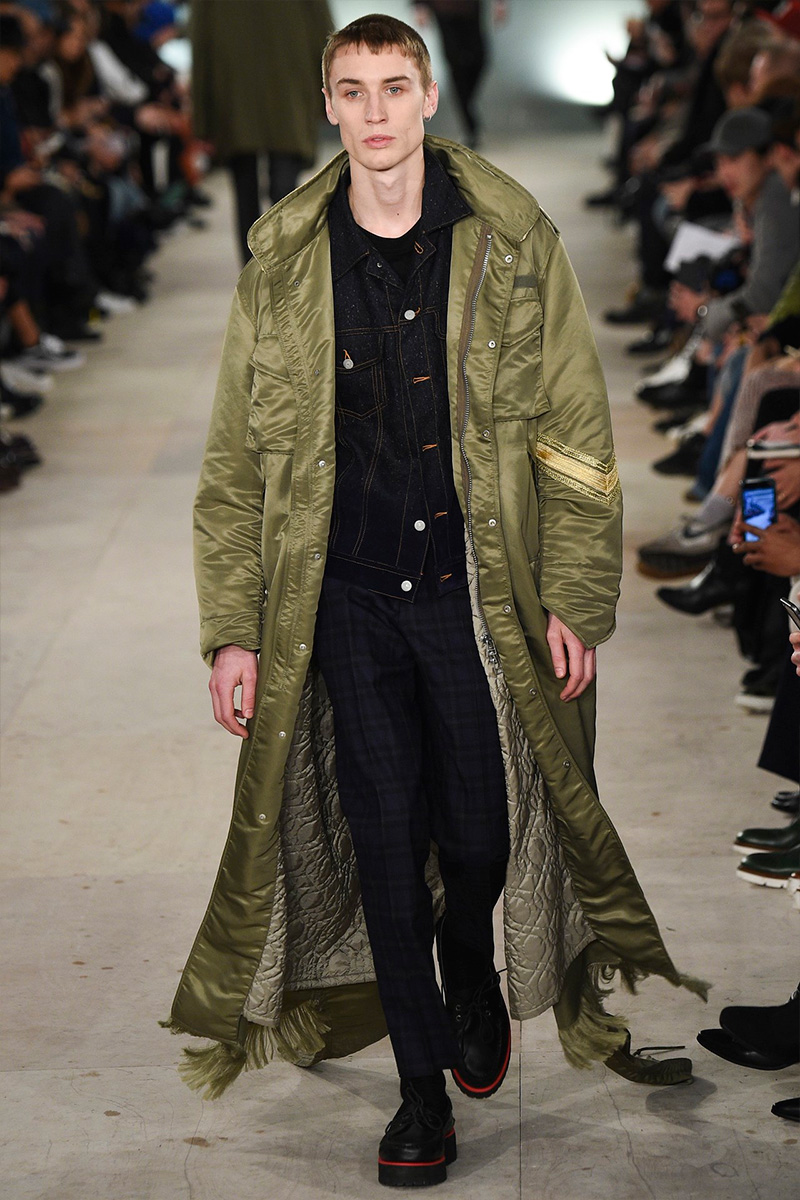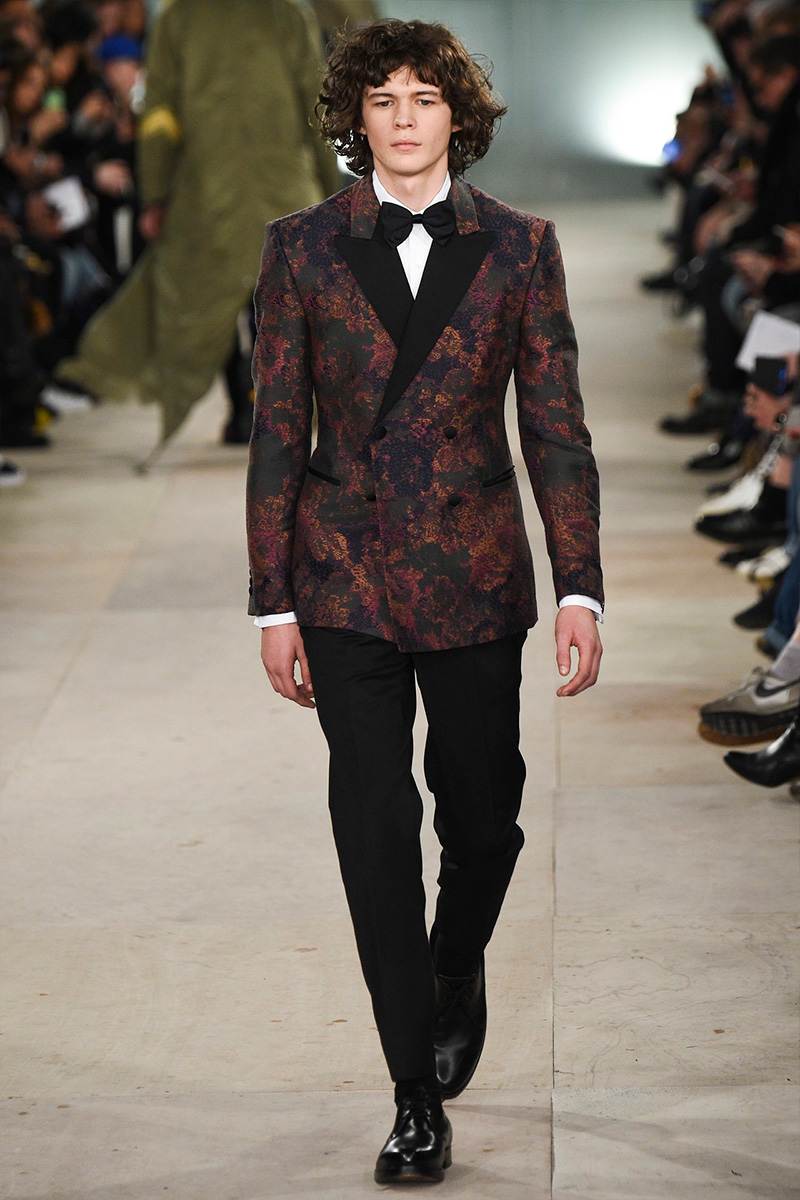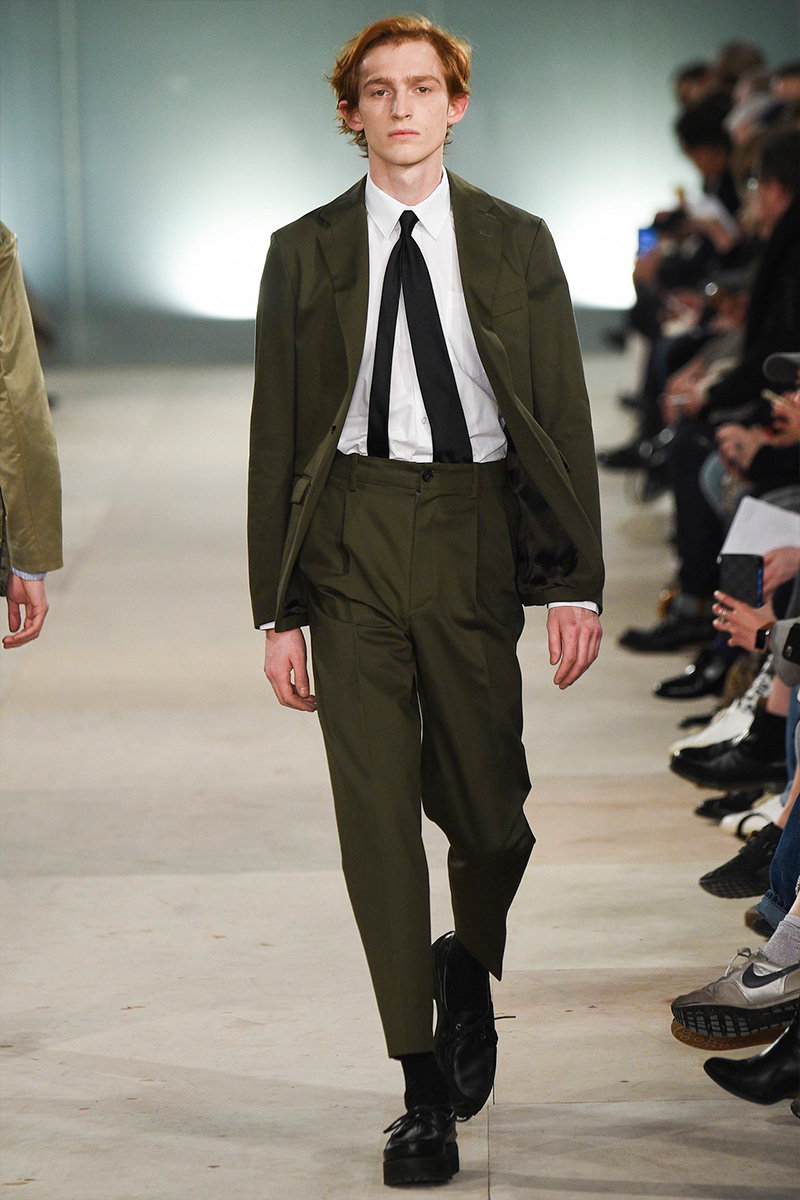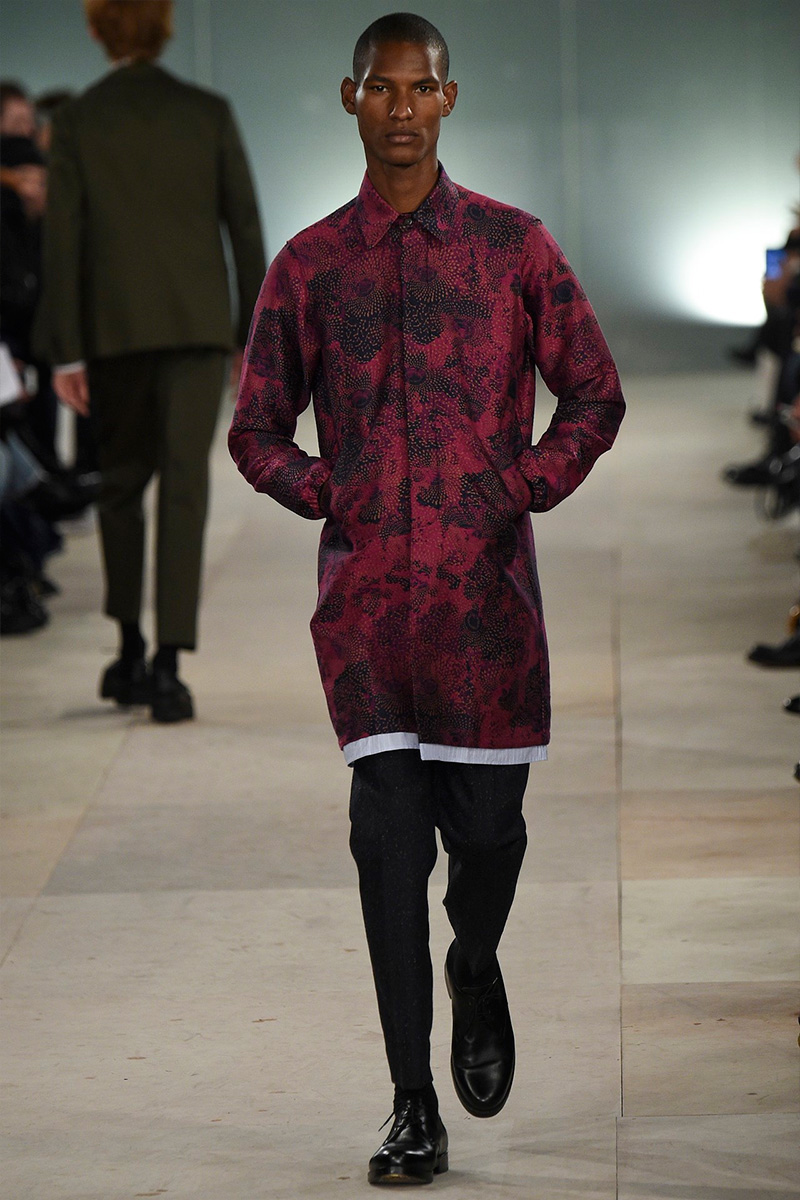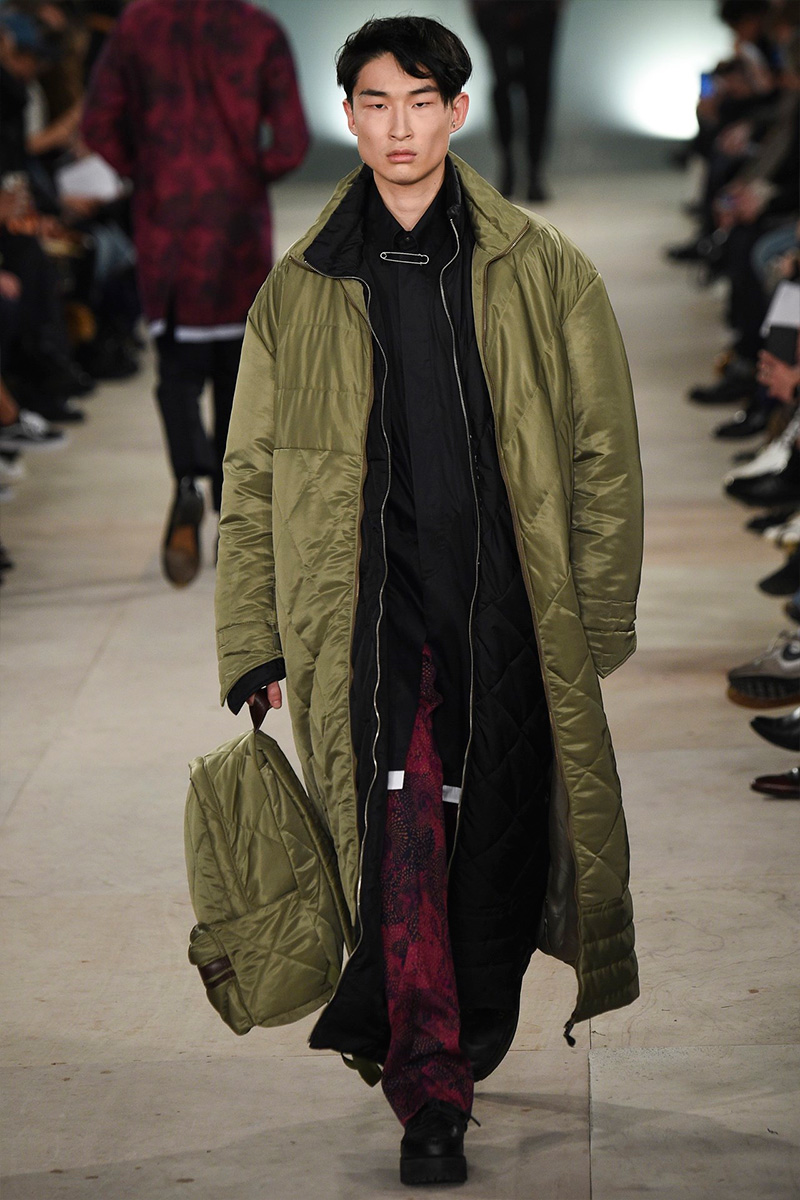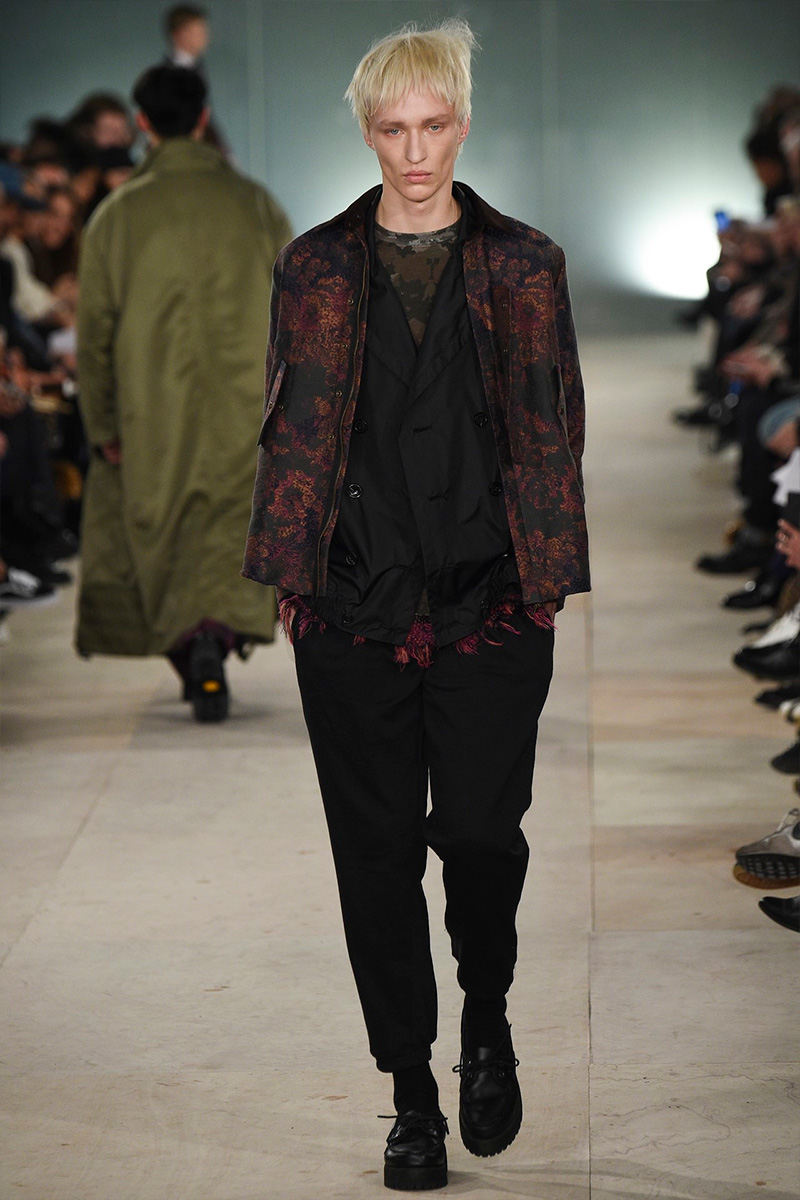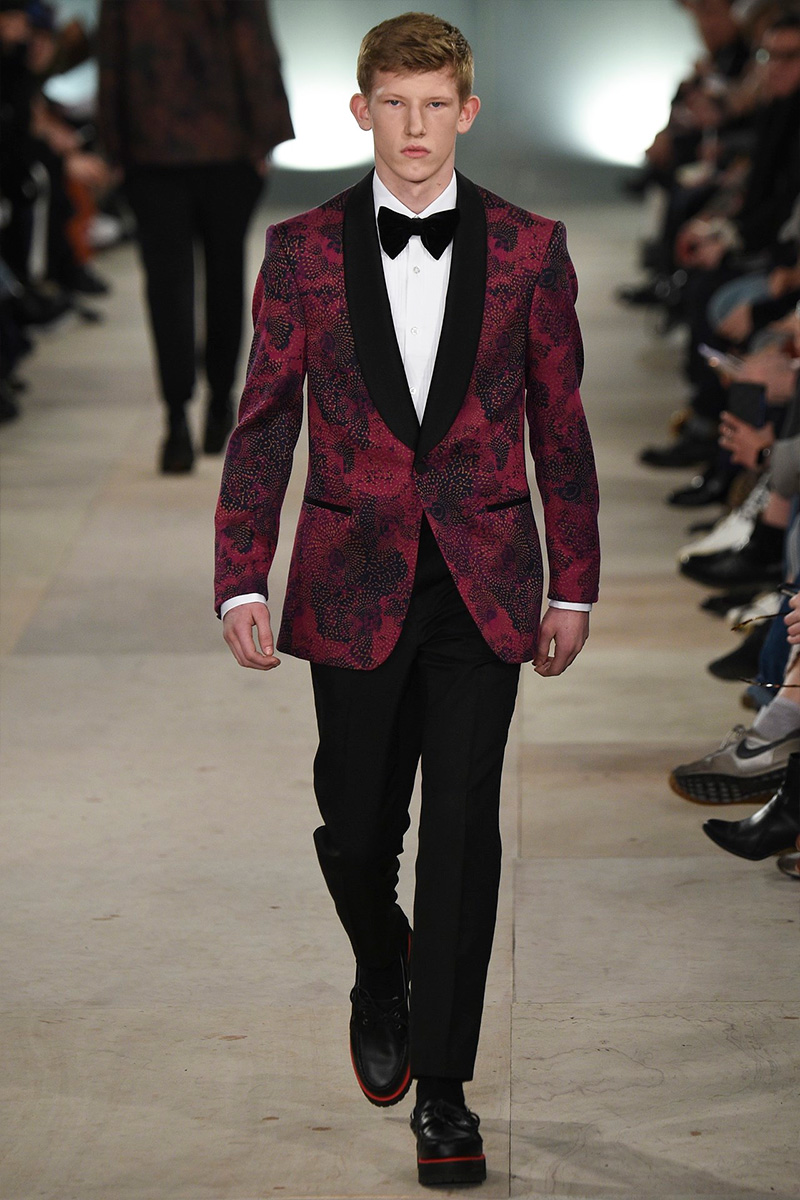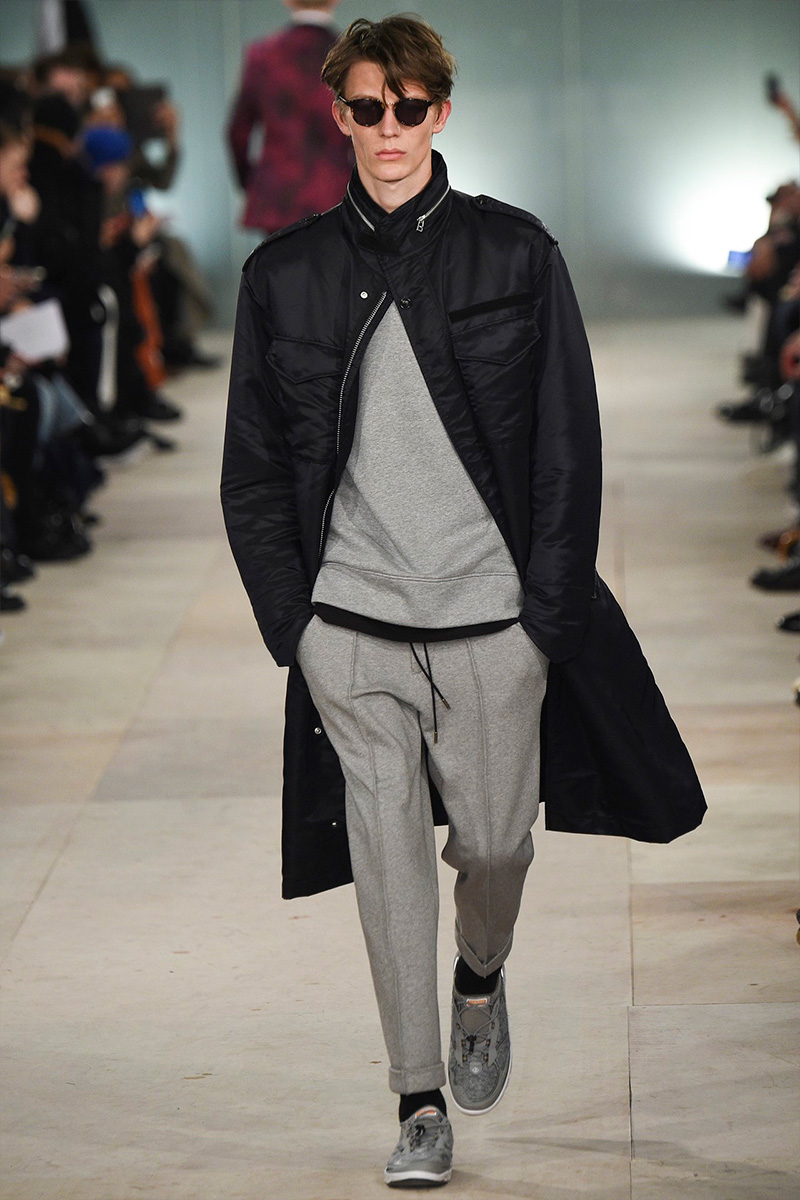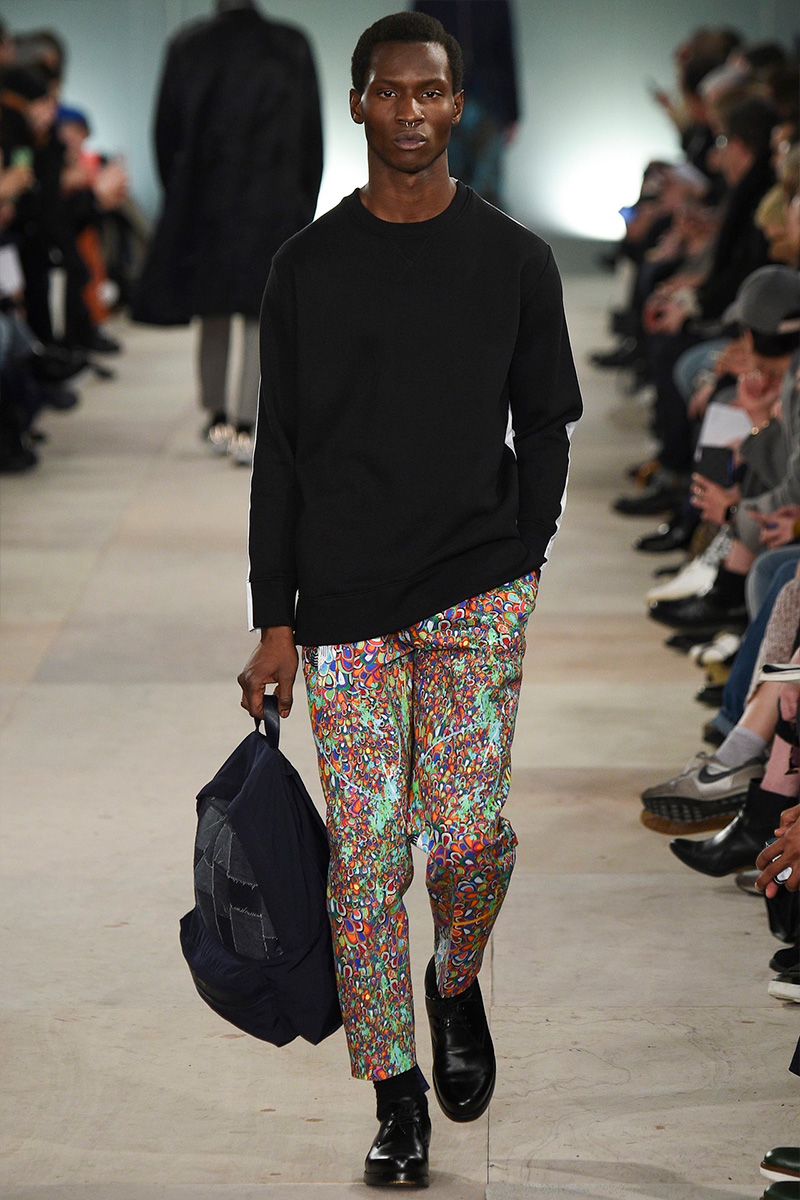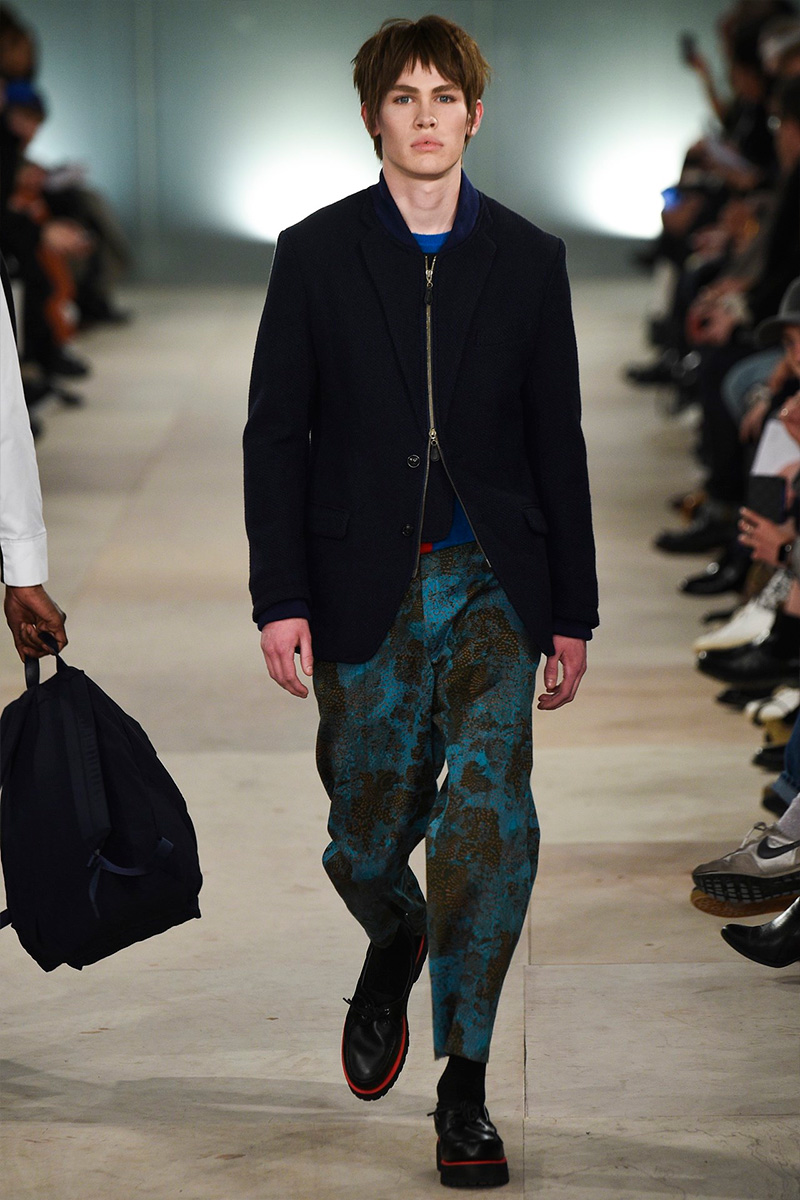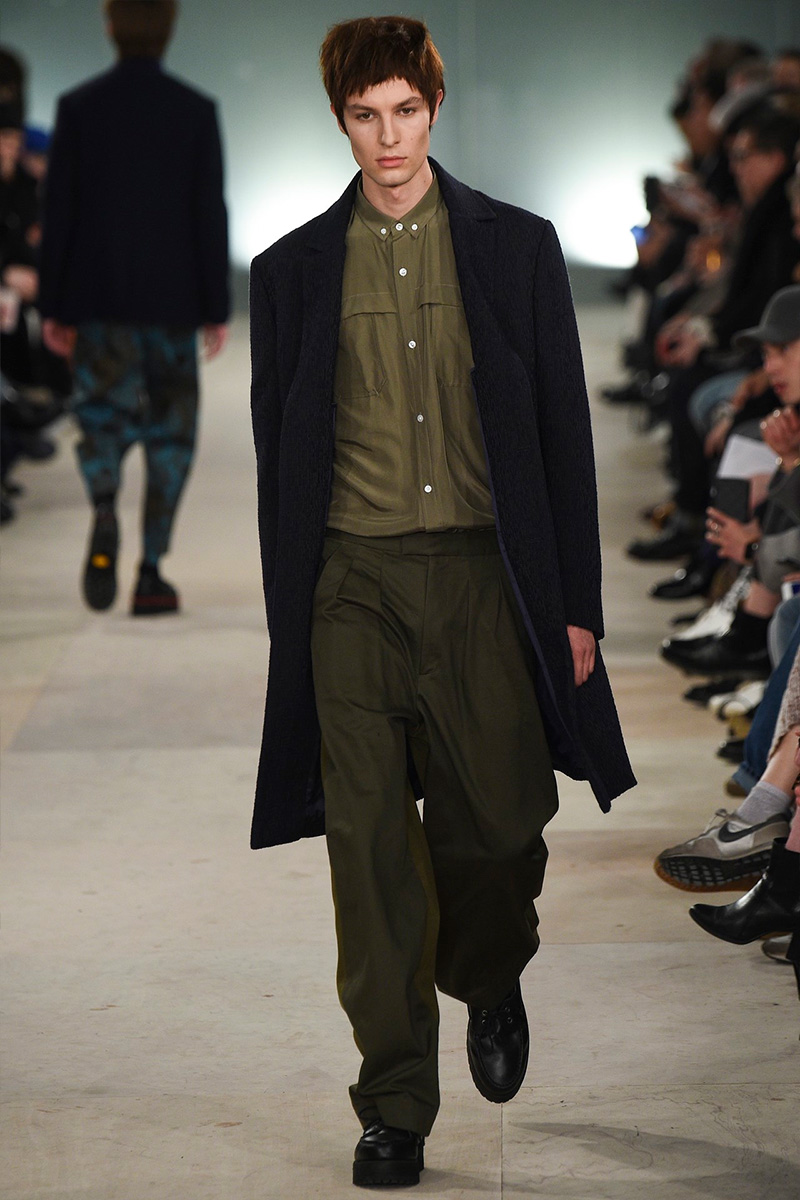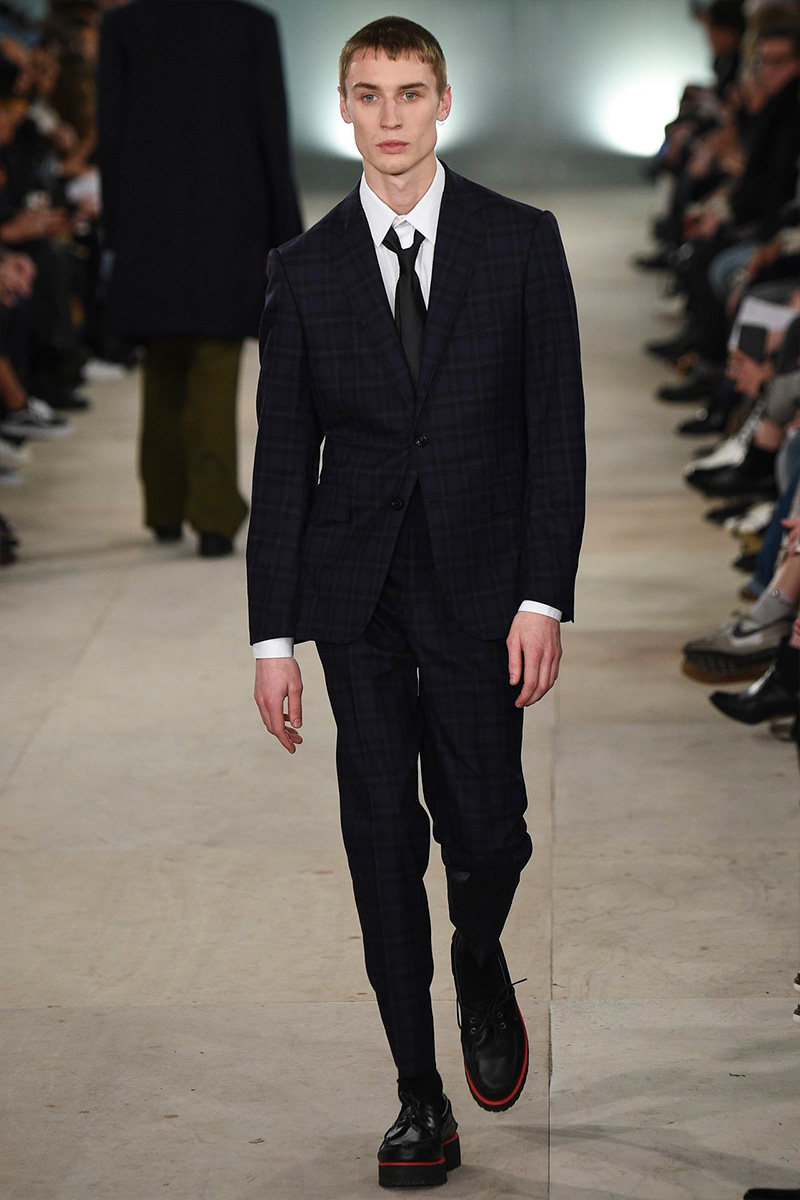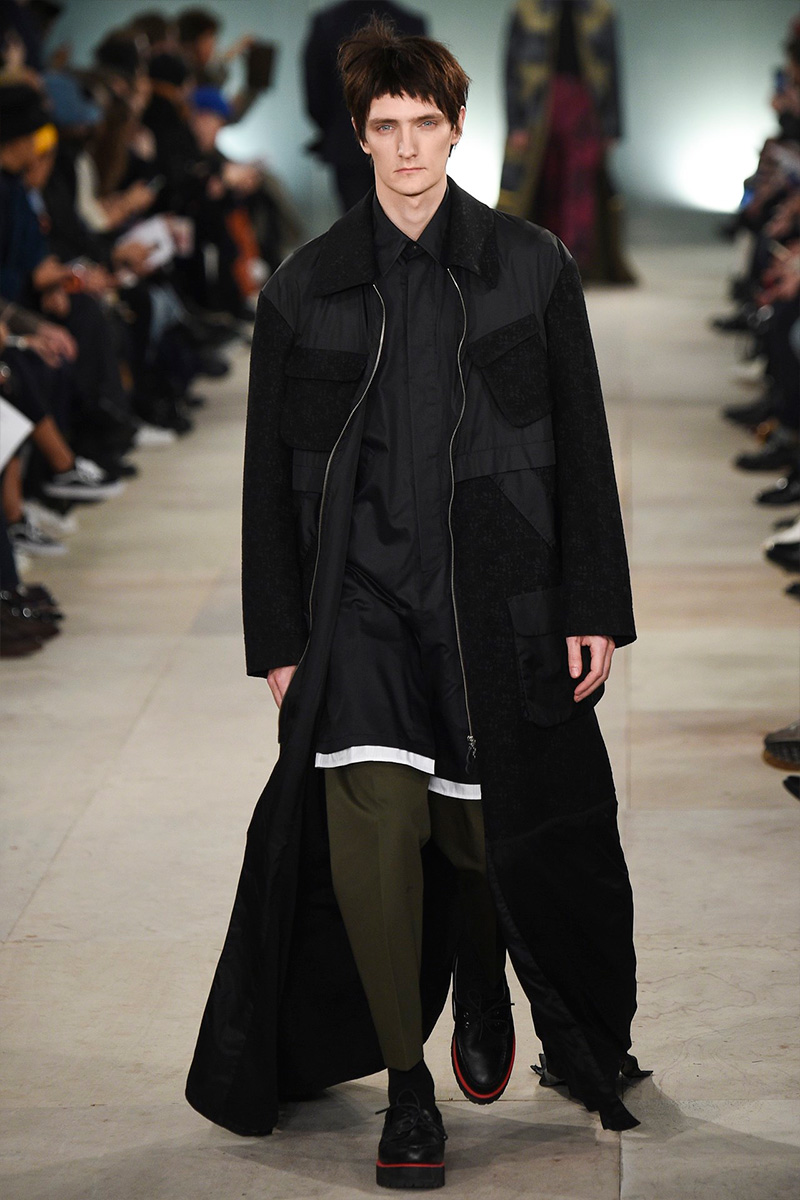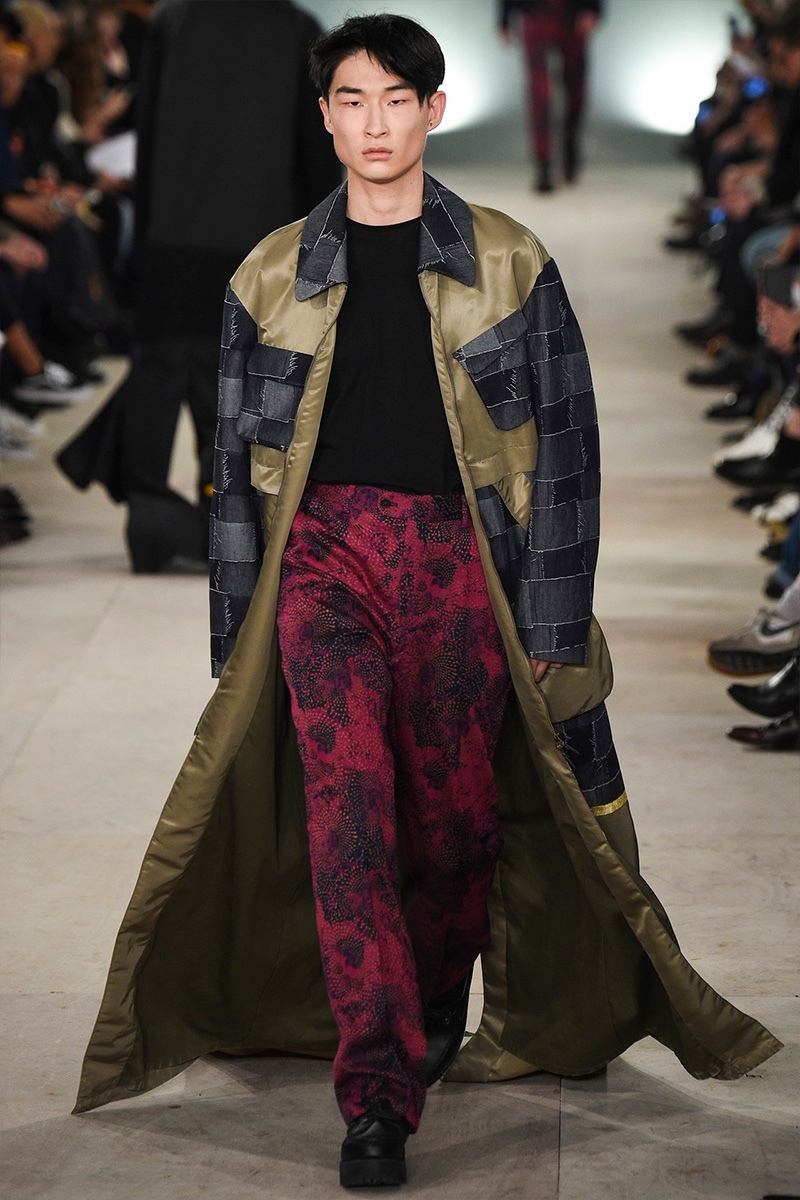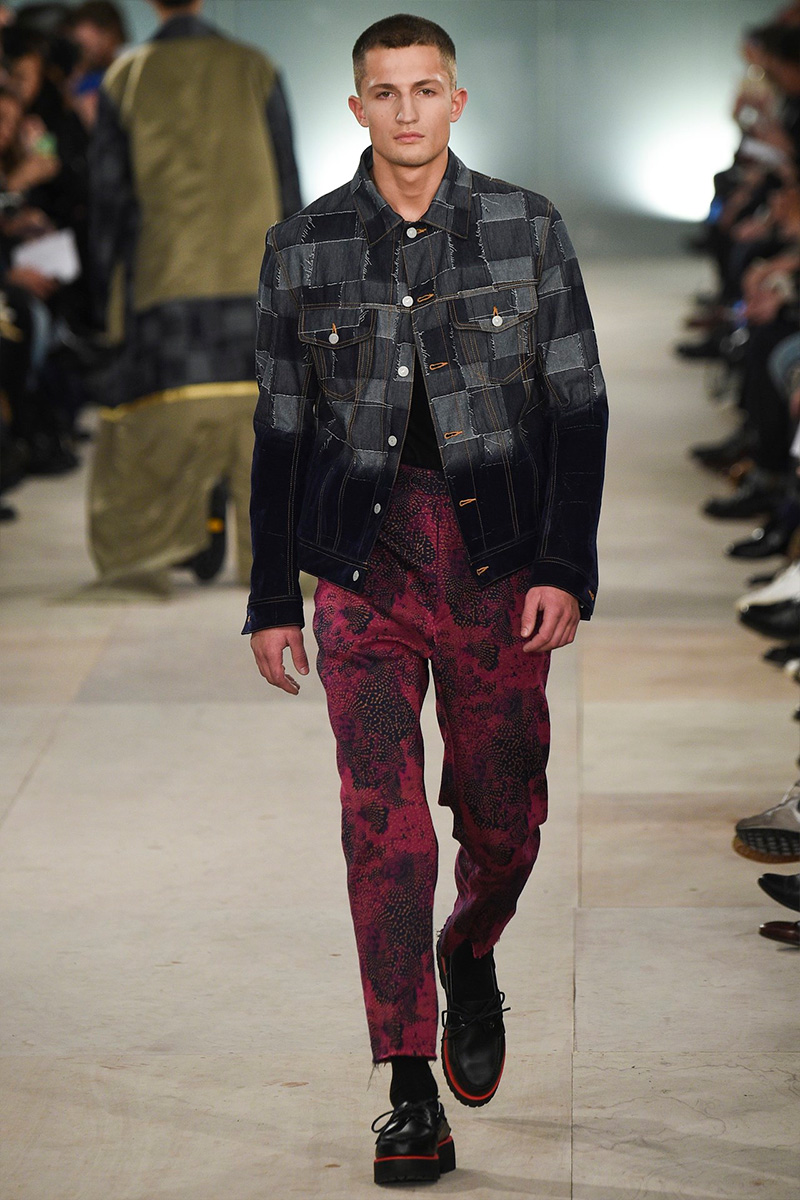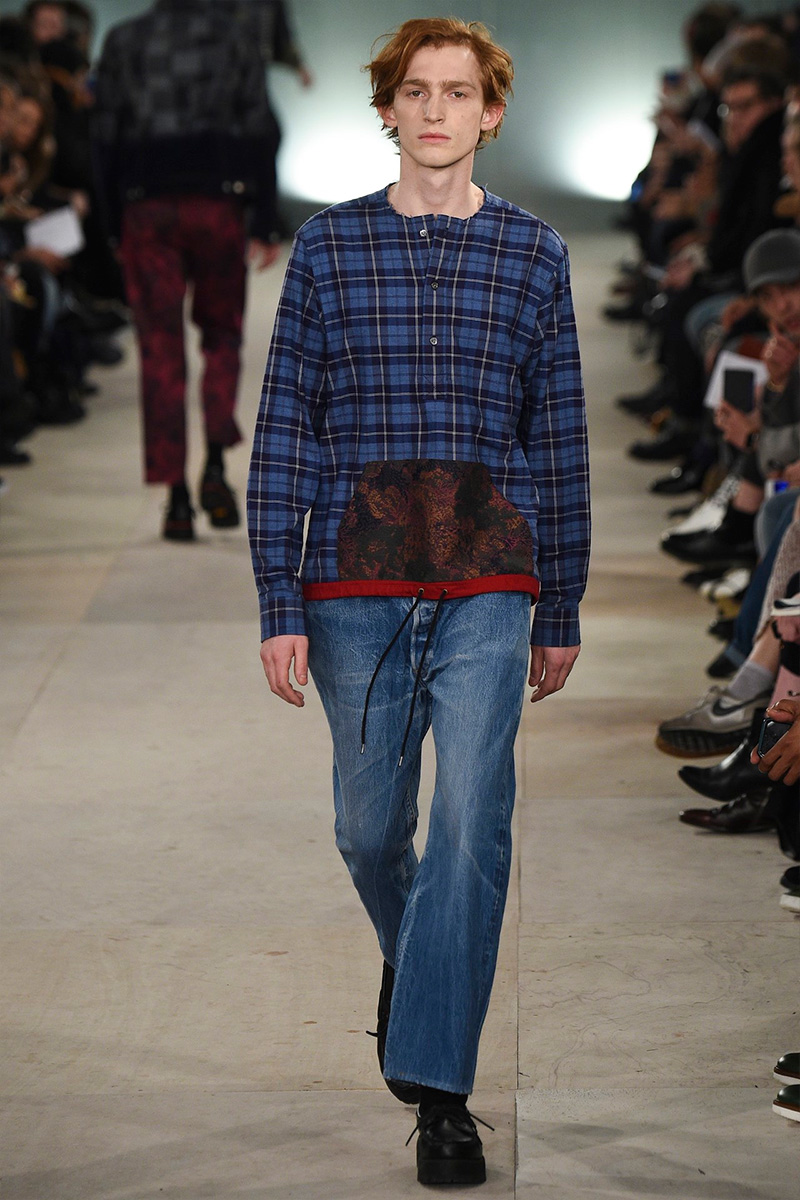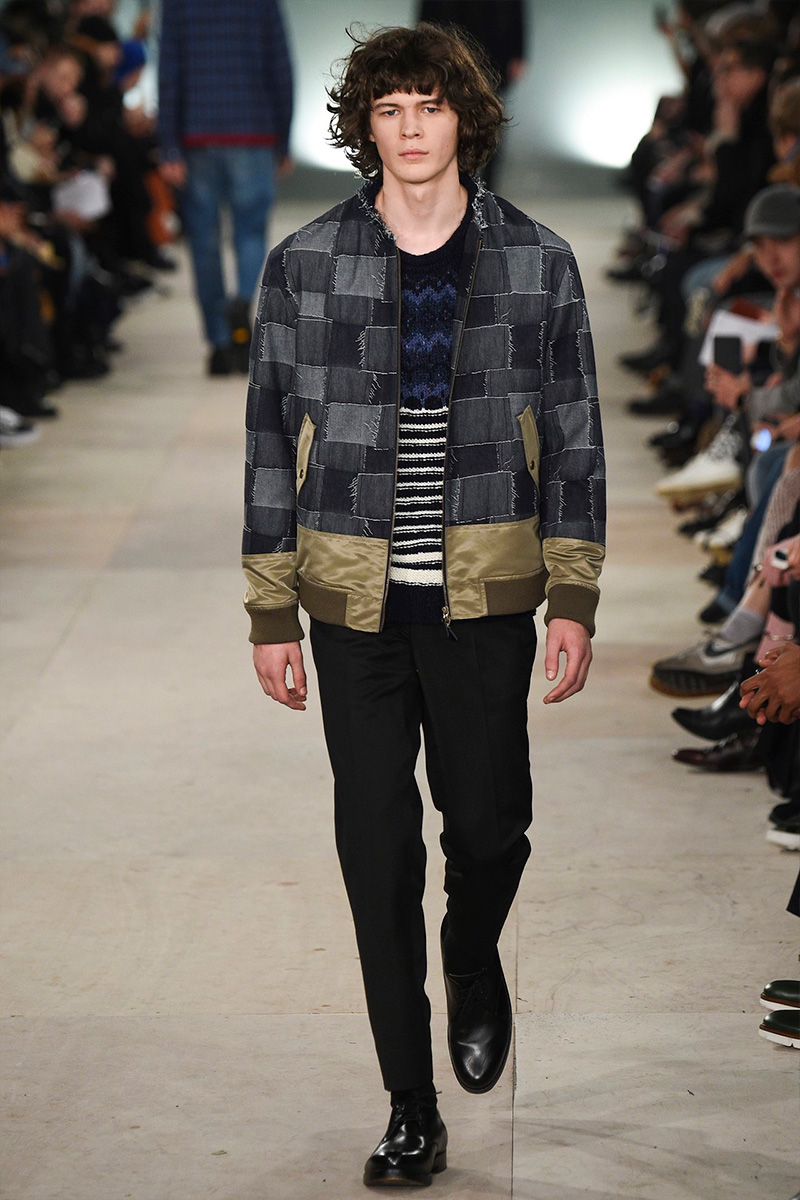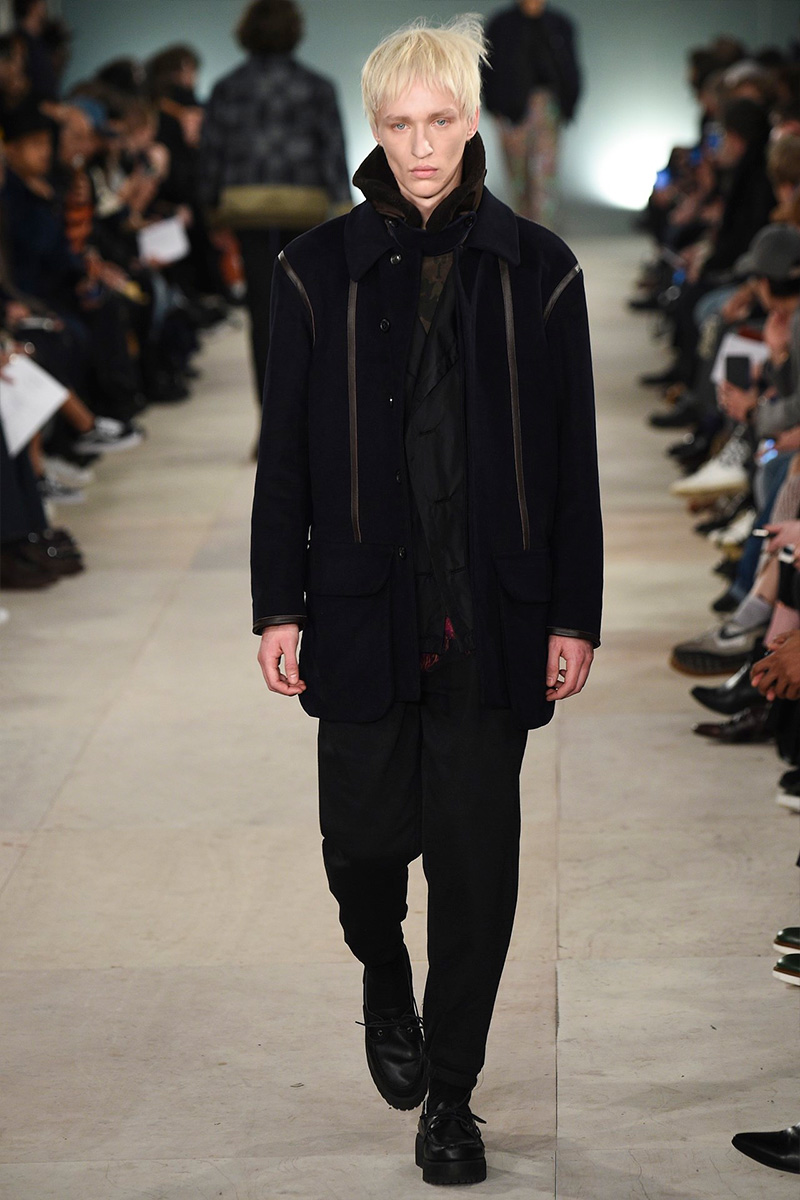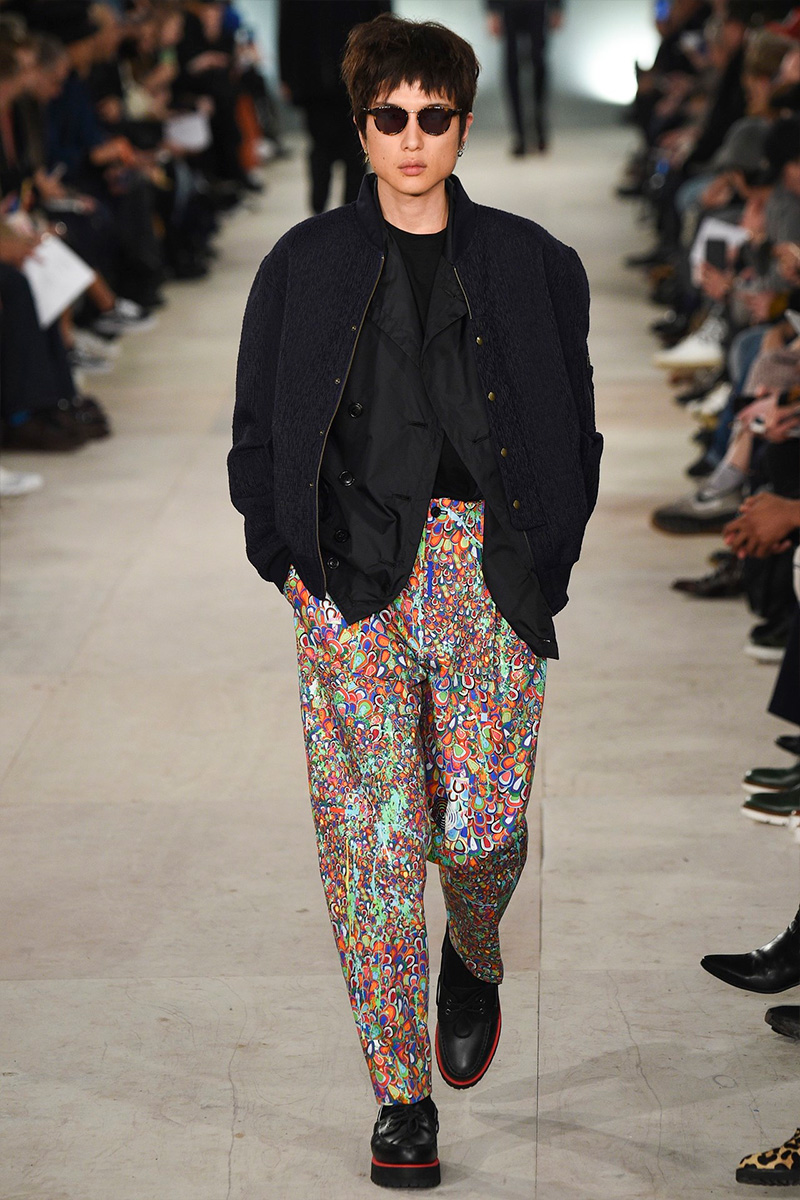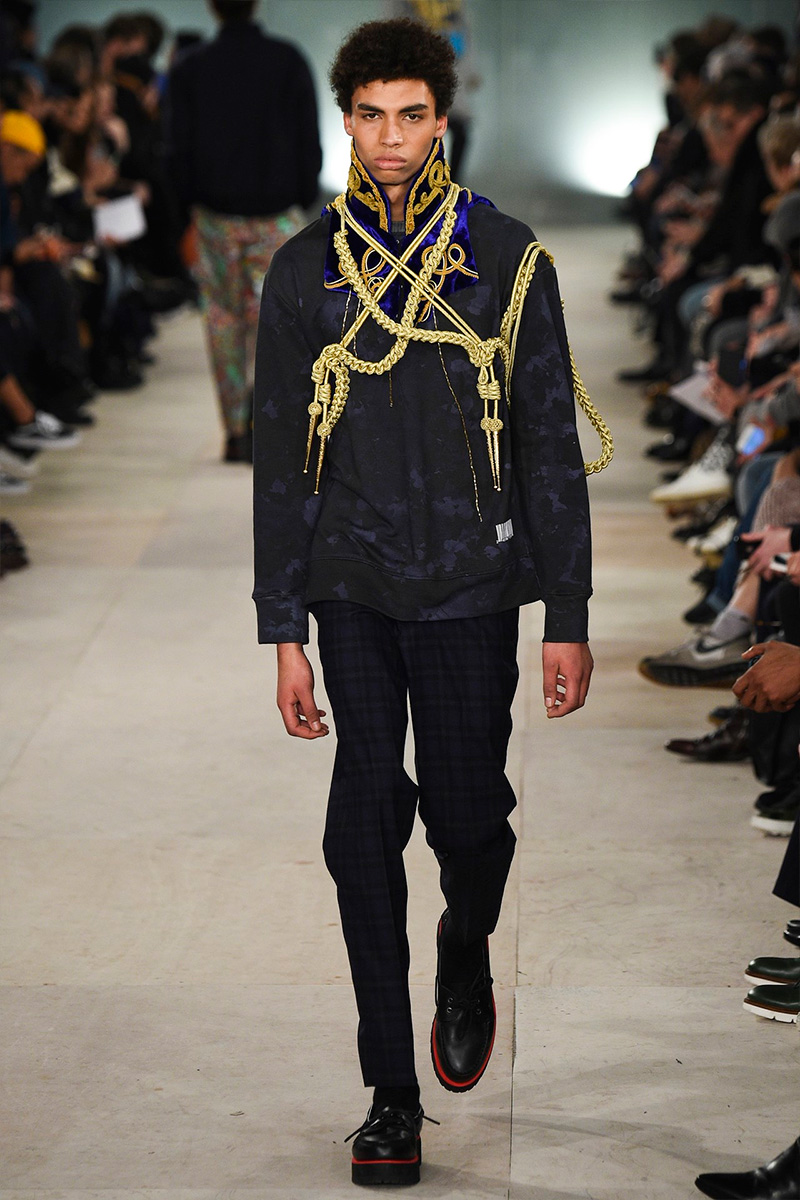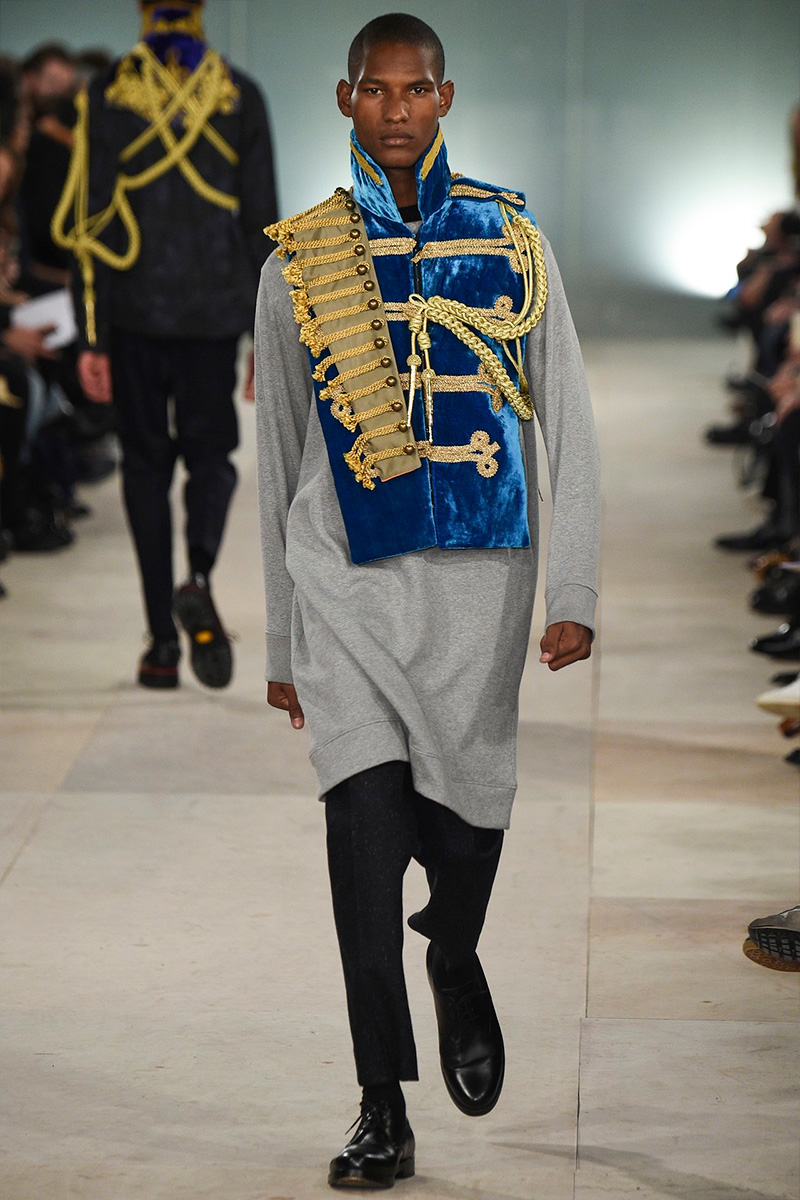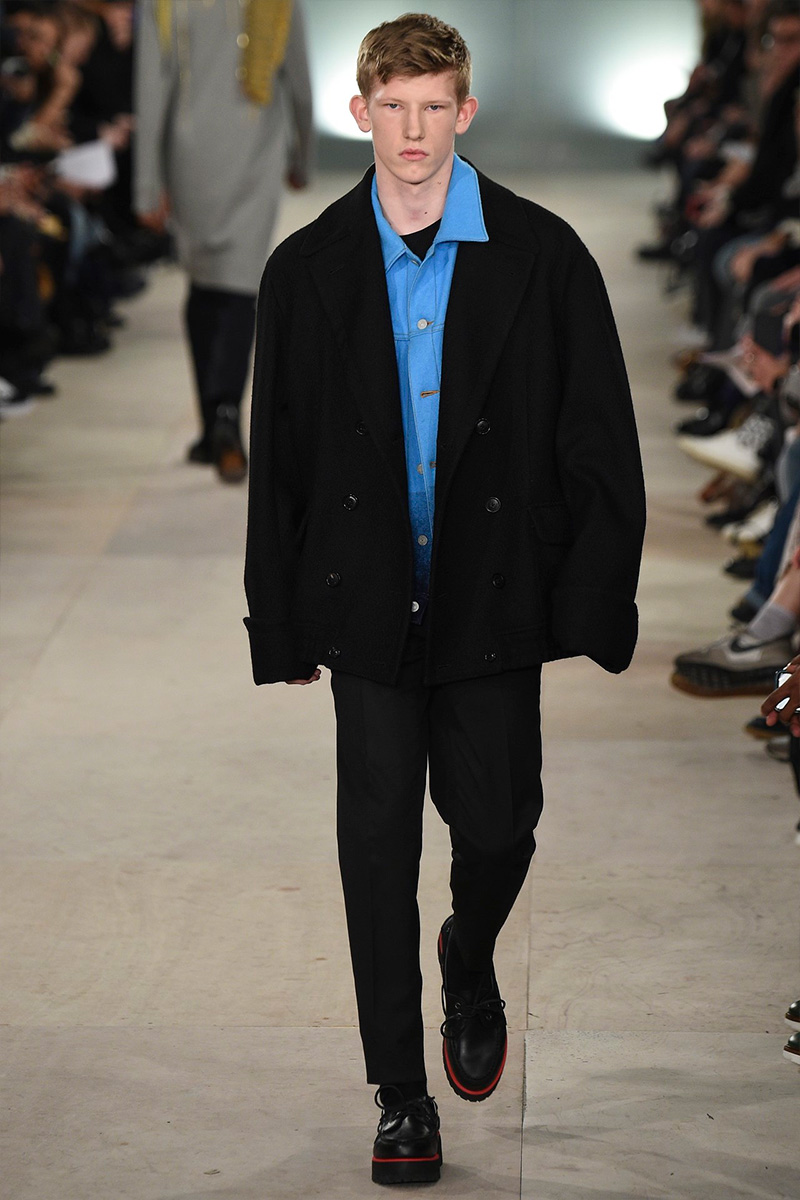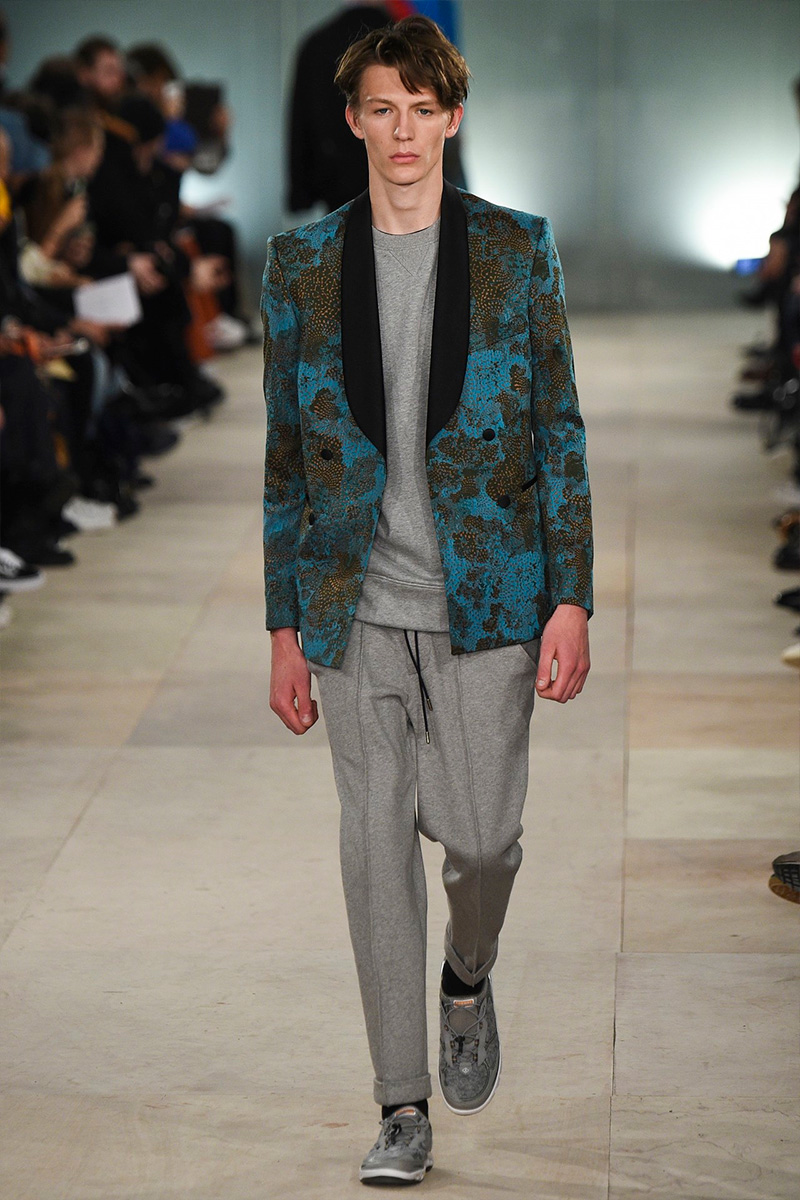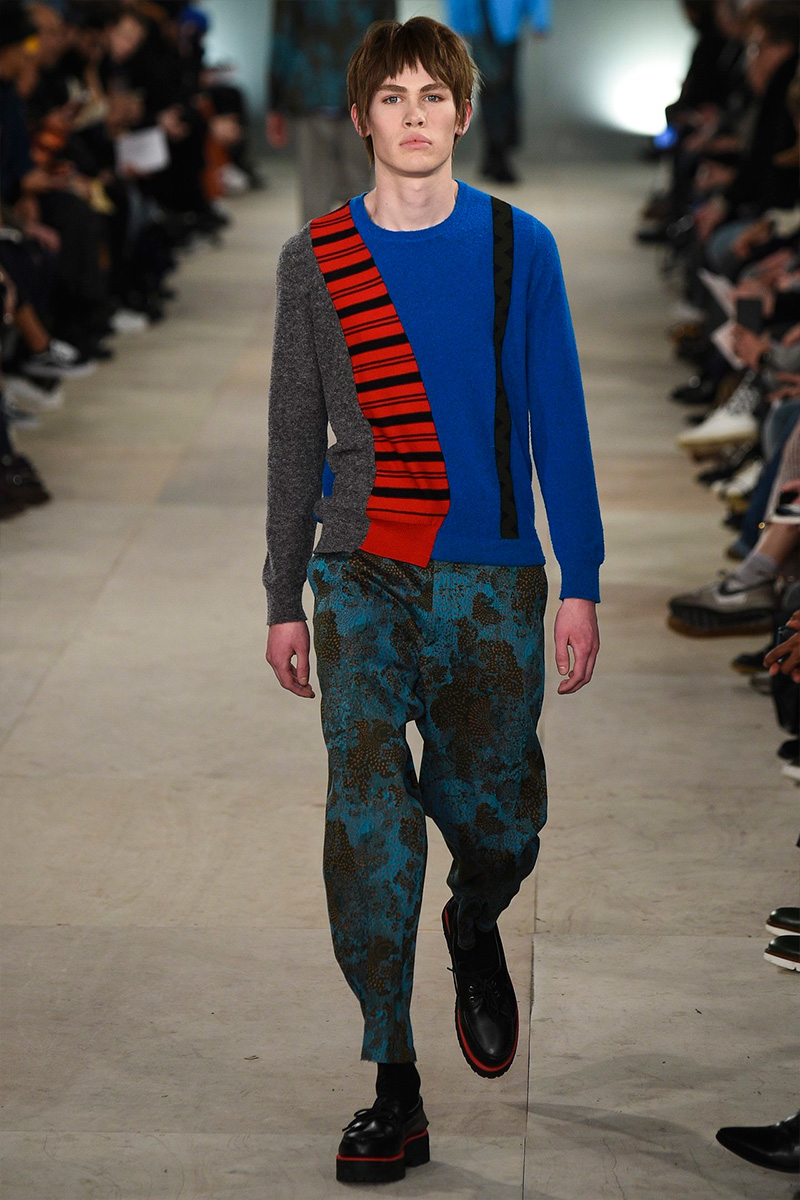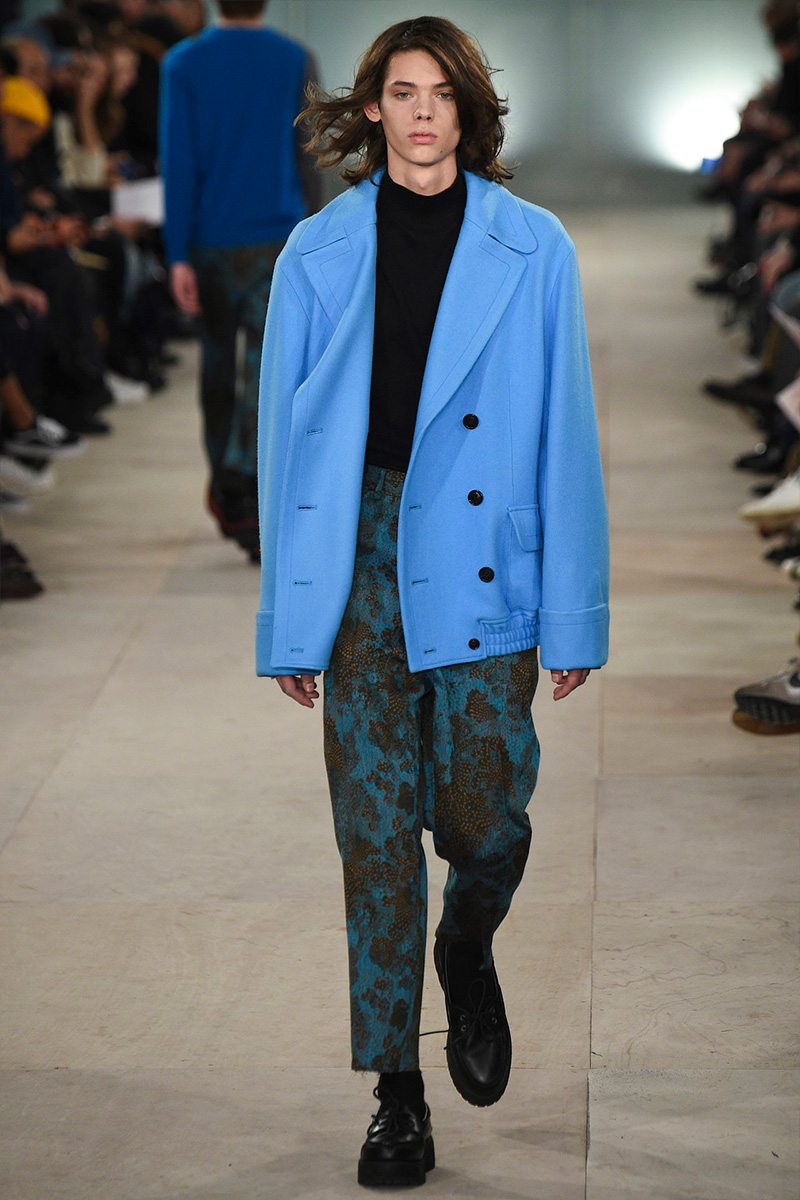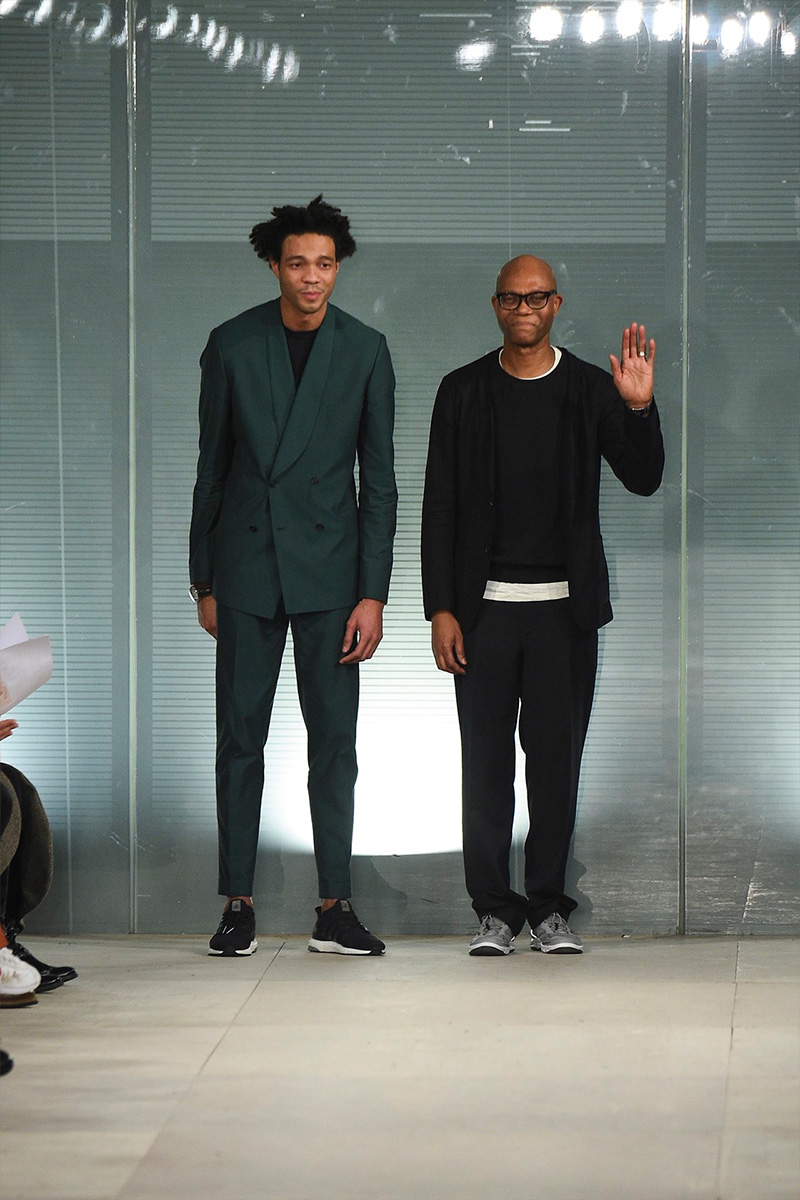 This season's offering from the father-son design duo hits the runway at the new BFC show space on the Strand with an explosion of colour and pattern. With a riotous soundtrack mixed by Andy Amfo to match, the models marched down the runway to a diverse mix of bashment, rock and funk.
Entitled 'Irregimental Youth', inspirations have been taken from the use of military clothing and style in British subcultures from the Beatles' Sergeant Pepper album to 90s rave culture. Maintained throughout is the signature Casely-Hayford silhouette and aesthetic of modern tailoring mixed with contemporary sportswear, but with a handful of looks featuring some 1960s psychedelic prints, some hip hop references and Teddy boy footwear provided by Sperry, this makes for a diverse collection. The Casely-Hayford aesthetic we know and love is certainly present, but perhaps this season they're at a festival on acid.
A few floor length padded khaki coats are seen in different styles, following on from the previous two season's longline biker jackets and bombers, this time they have a more Parka feel to them. One in particular, seen on model Sang Woo Kim, is embellished with contrasting denim patchwork and styled with printed red tailored trousers and a simple plain black tee. Some show stopping looks appear on the runway towards the end of the collection featuring just the breastplate and collar area of a military jacket with detailed gold Aiguillettes applied, worn with wearable jersey and pleated trousers.