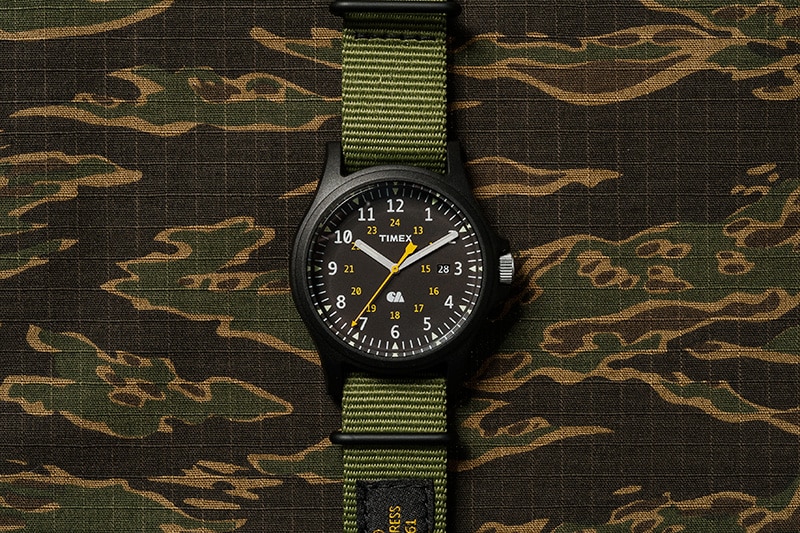 A functional update to the classic field watch, Carhartt WIP's collaboration with the tradition-steeped watchmaker Timex sets an example in rugged style.
Timeless and durable, but bang on time, it comes with an INDIGLO® night- light, twelve and twenty-four hour time settings, Easy-Set Quick-Date® as well as a distinct arrowhead second hand.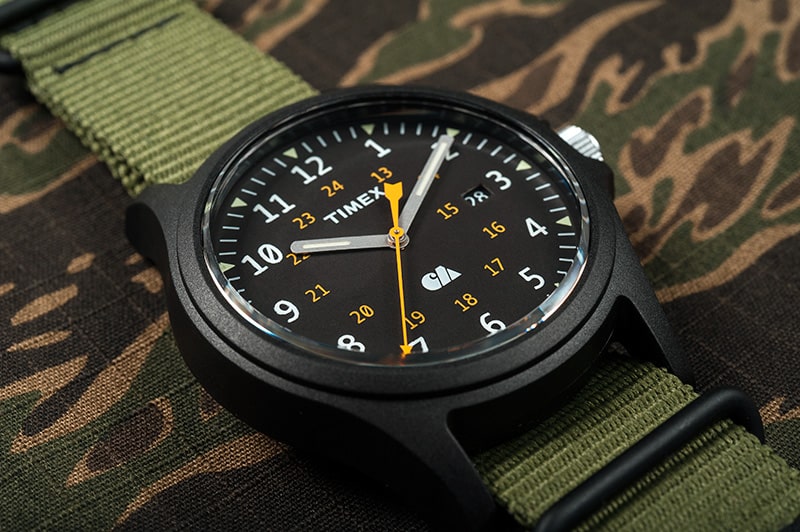 Based on Timex's all-terrain Acadia model and complete with two custom- labelled double layer NATO style slip-thru straps, the watch ties in closely with Carhartt WIP's bulletproof Military program. Time may look like the enemy in everyday warfare, but this timepiece comes as a loyal companion, crafted with care down to the most minute detail. It is particularly lightweight and water-resistant up to 50 meters—meaning ready for action. Anytime, anywhere.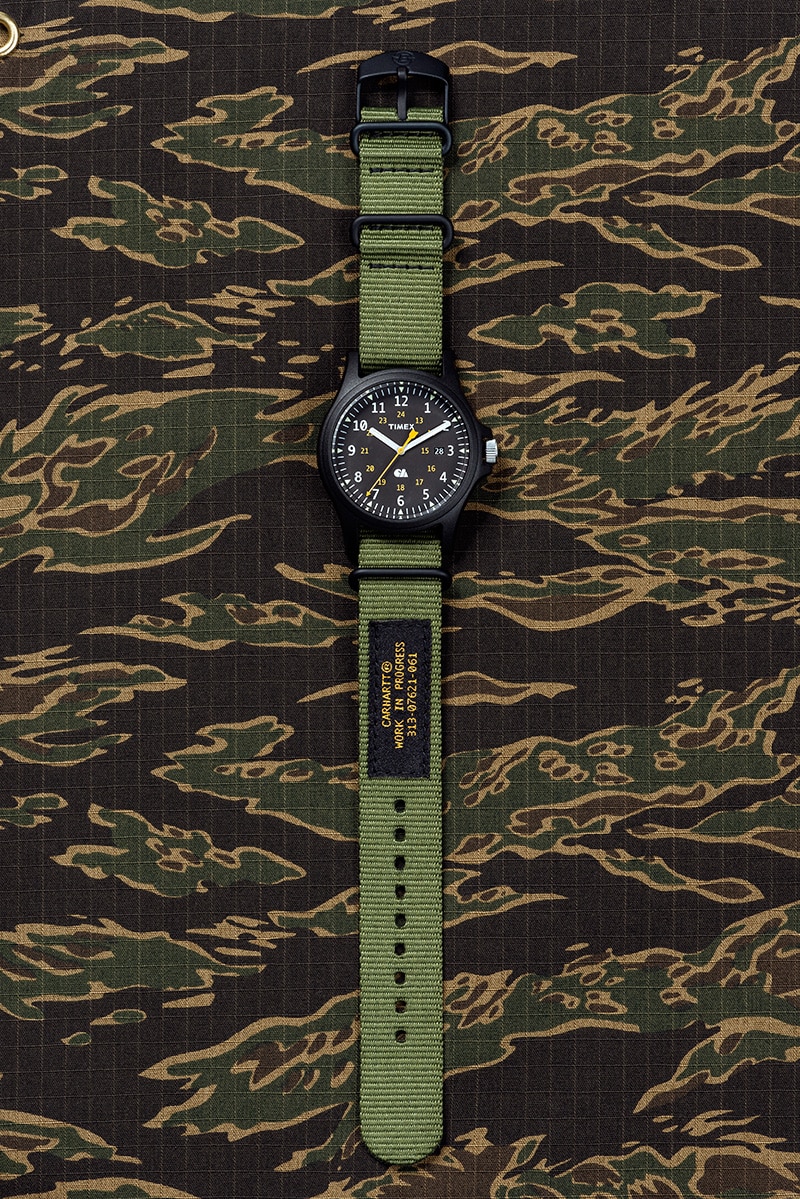 The watch is available now in stores, online at carhartt-wip.com and at selected Carhartt WIP retailers.