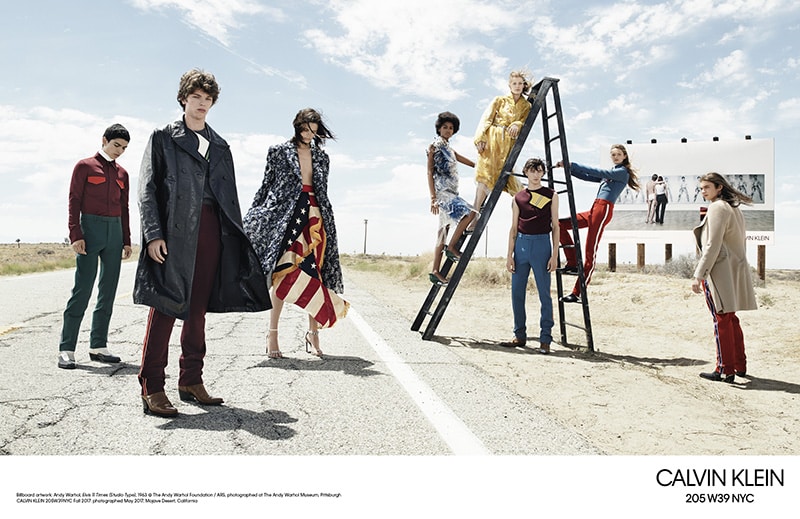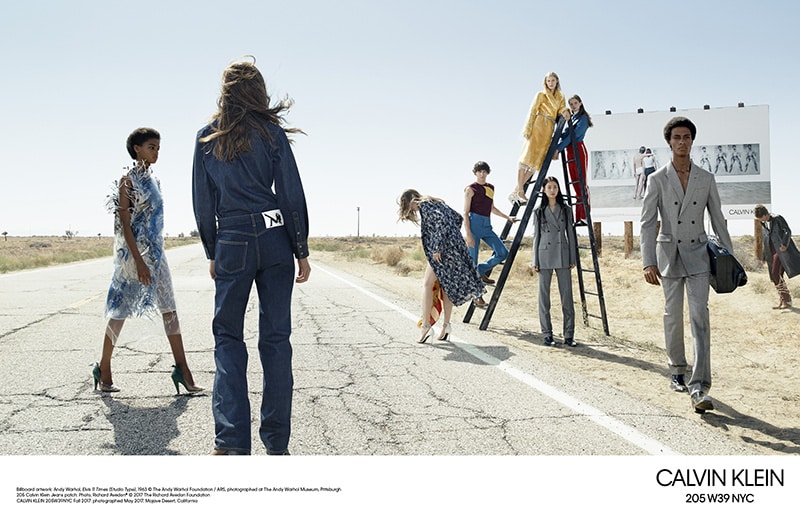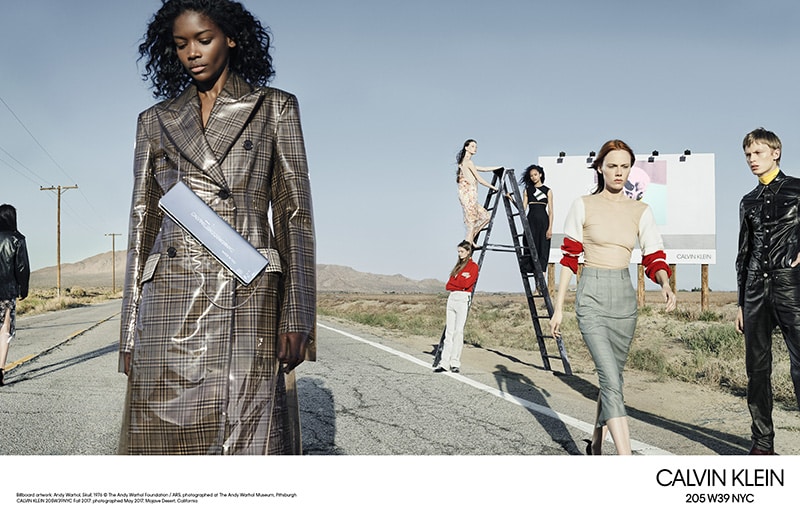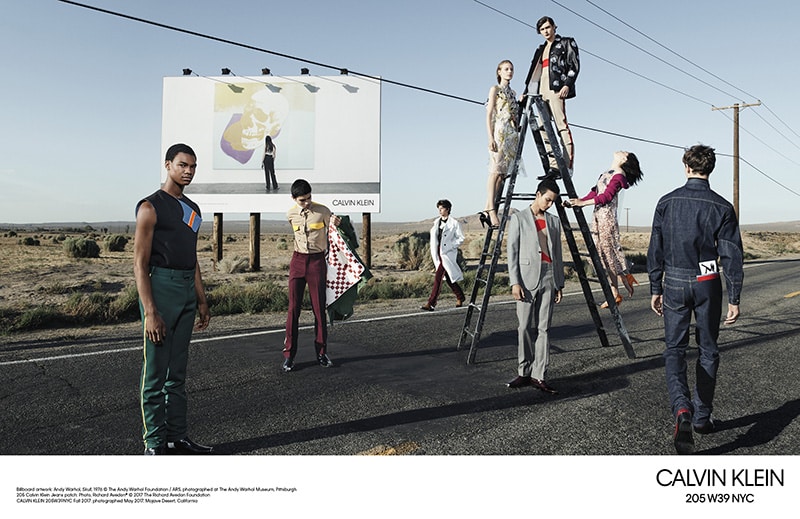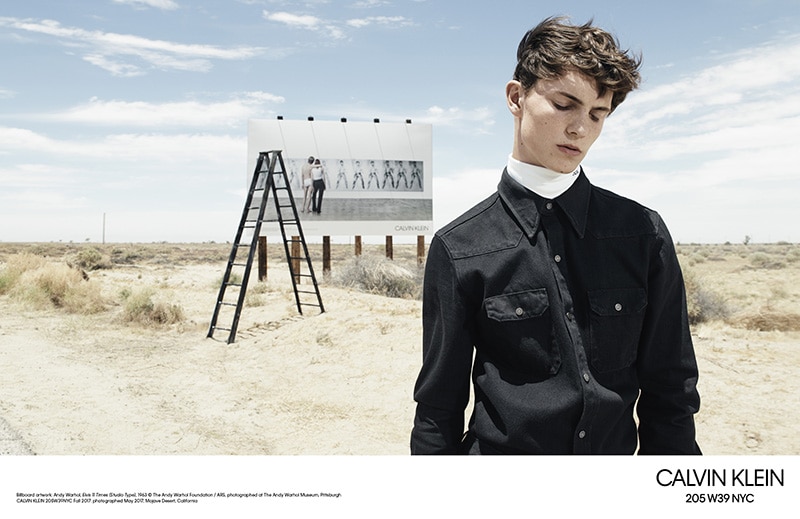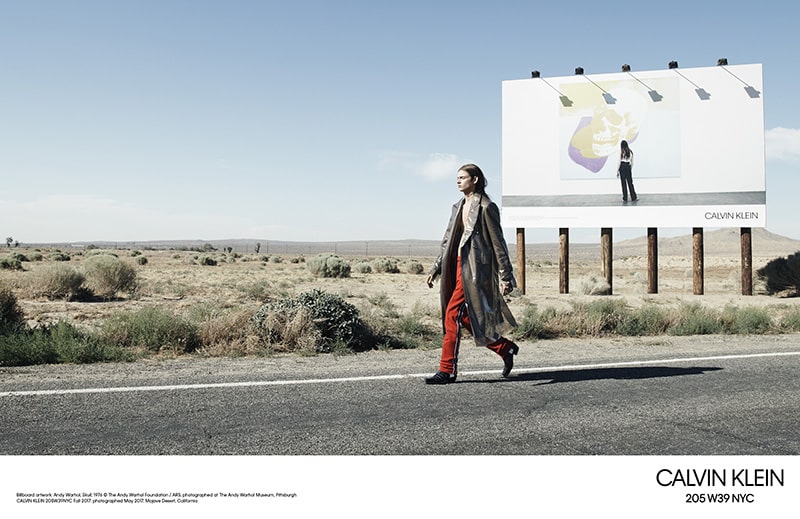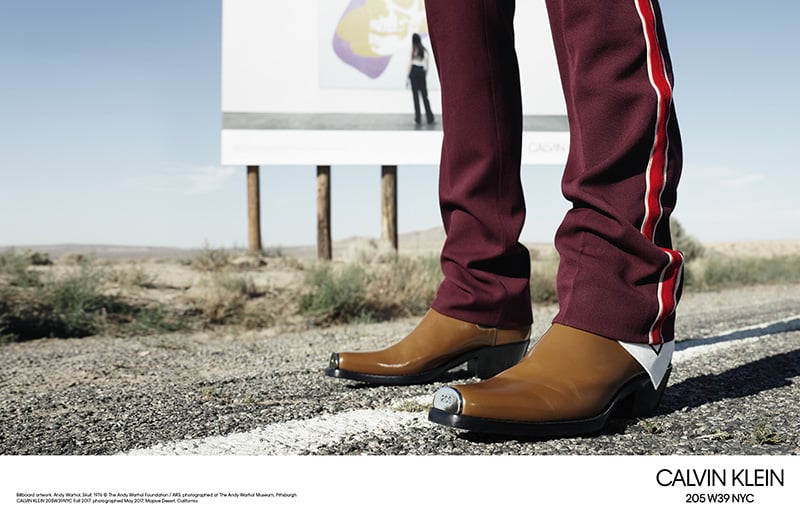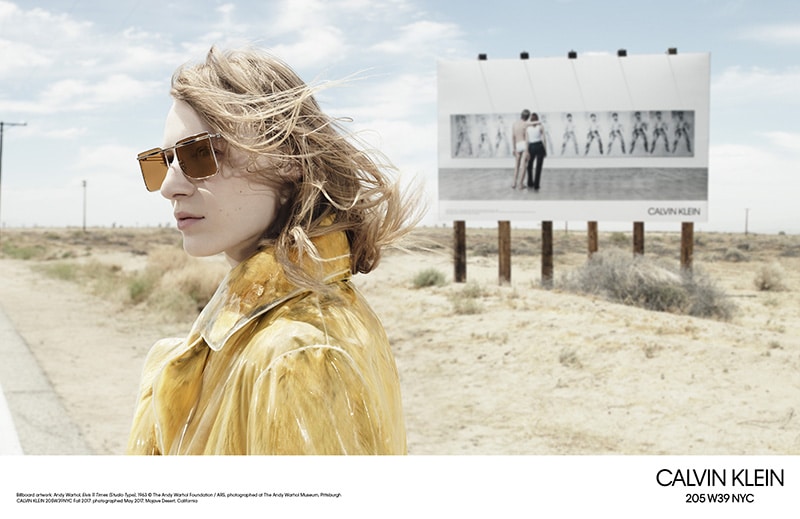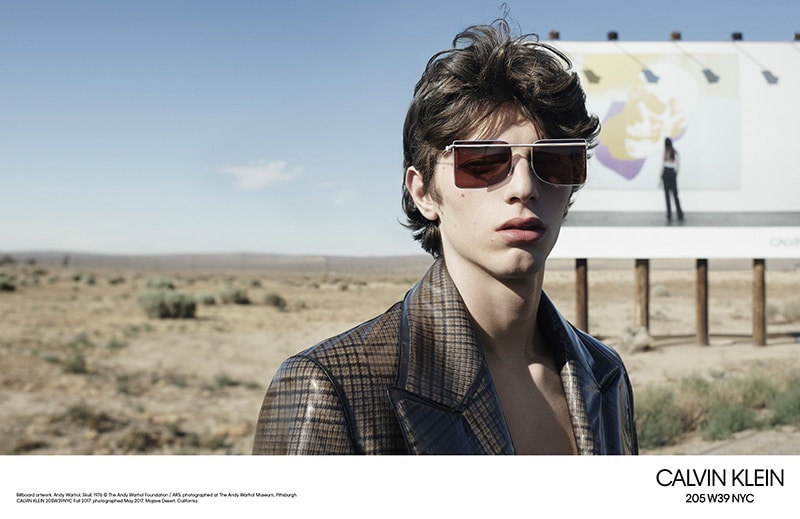 Calvin Klein released the Fall/Winter 2017 CALVIN KLEIN 205W39NYC campaign. The campaign features the debut CALVIN KLEIN 205W39NYC collection by Chief Creative Officer Raf Simons.
Shot by photographer Willy Vanderperre, the visually striking campaign presents a cast of 22 models shot against a series of billboards that feature images from last season's CALVIN KLEIN: American Classics campaign. The billboards of the previous campaign – which include works by artist Andy Warhol – were erected in the California desert in the days leading up to the shoot.
The campaign is a study in art and artifice, of the real and the imagined, the mannered world of high fashion combined with a sense of the everyday. Ultimately, the campaign explores the cinematic and romantic outsider's view of America, something of a dream world that has become concrete for Chief Creative Officer Raf Simons and Creative Director Pieter Mulier.