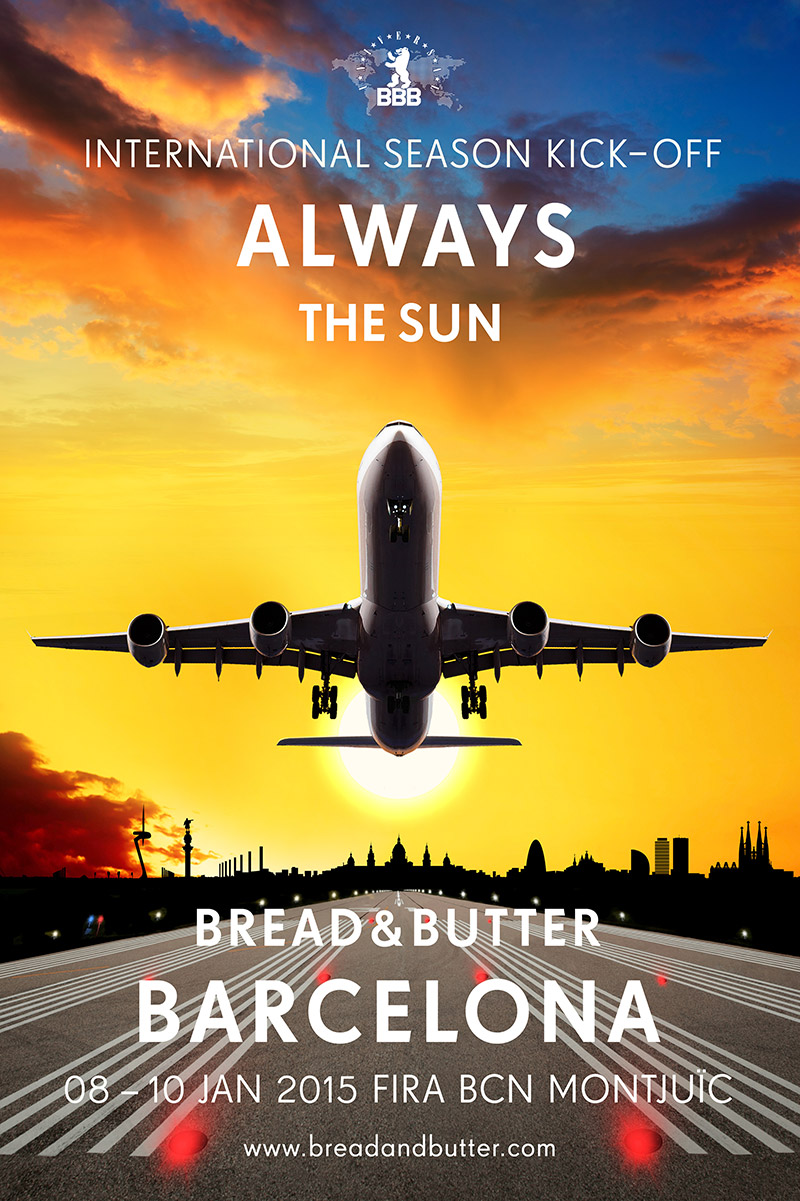 BREAD & BUTTER announces "Grand Slam". The tradeshow moves to Barcelona for the winter edition, remains in Berlin for the summer and presents Seoul as a new location. The fair will take place, as it has in the past, on the grounds of the remarkable Fira de Barcelona. The event will be held from 8th-10th January, making BREAD & BUTTER the international season kick-off for the fashion industry.
Nearly 100.000 sqm are reserved for BREAD & BUTTER BARCELONA. One of the city's most outstanding buildings forms the backdrop of the tradeshow for selected brands – the Palau Nacional. The Catalan National Art Museum is located at the foot of the Montjuïc mountain and upside from Placa d'Espanya. An imposing scenery and the panoramic view over the Avinguda de la Reina Maria Cristina with its fountains await the visitors for the B&B winter editions.
However, BREAD & BUTTER will stick to its base and come back to the former Airport Berlin-Tempelhof for the summer show, with exact dates still to be announced but most likely to be in early summer. Barcelona and Berlin are both BREAD & BUTTER's hometowns and the ideal metropolises for modern lifestyle and street culture. Hence, in the next years BREAD & BUTTER stays true to the motto "always the sun" and brings its favorite fashion cities together.
2015 will also mark the first venture of BREAD & BUTTER in Asia. The tradeshow will take place in Seoul, South Korea for the first time from 3rd – 5th September 2015.