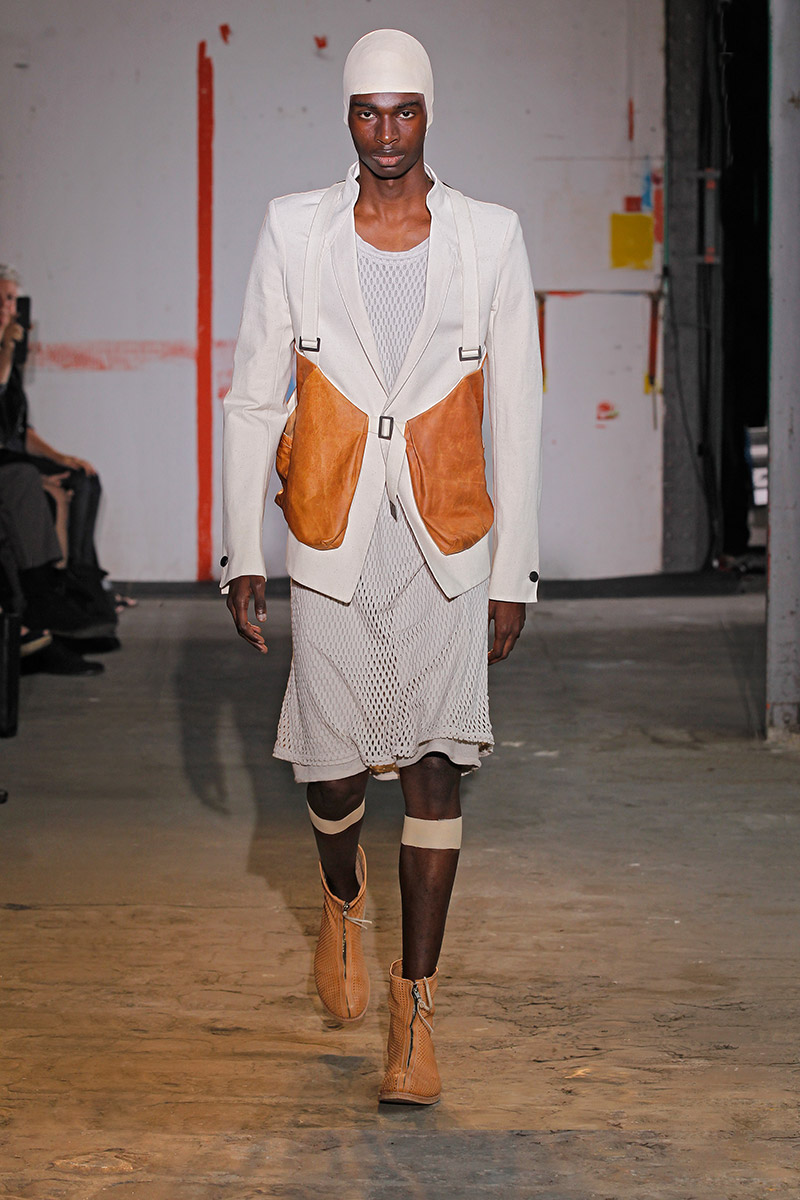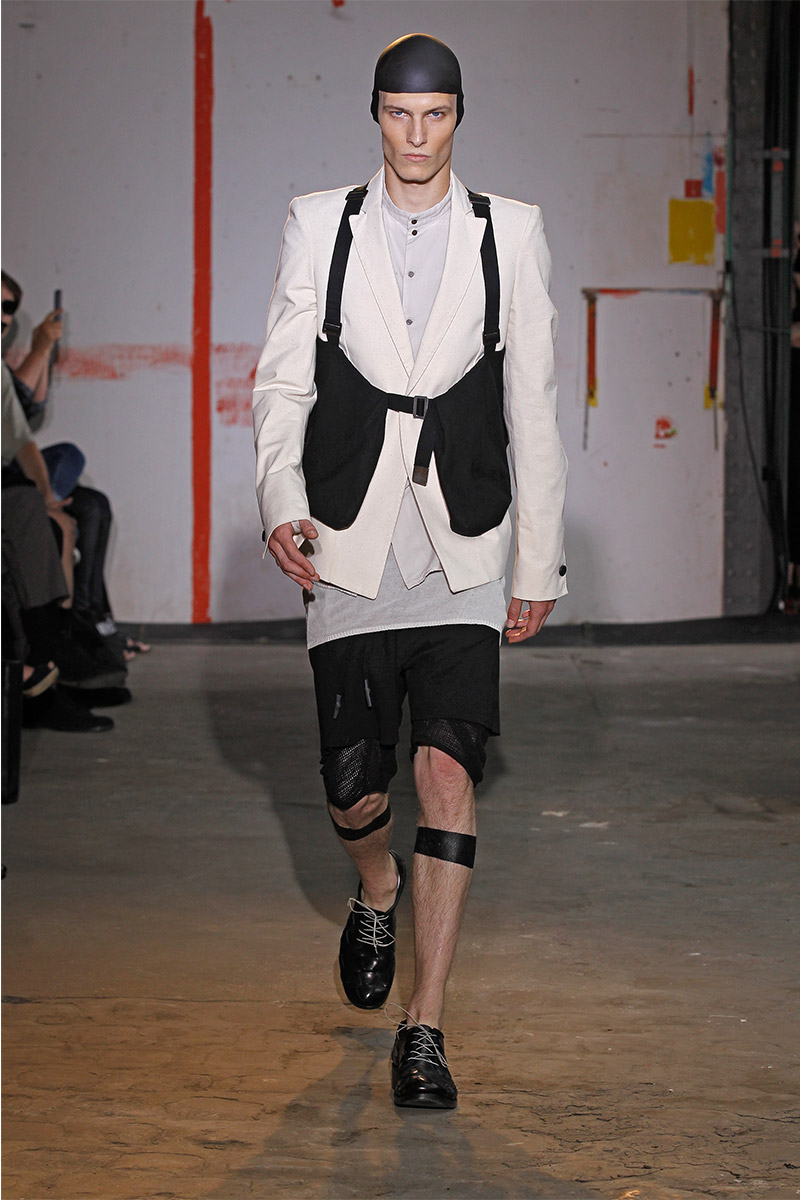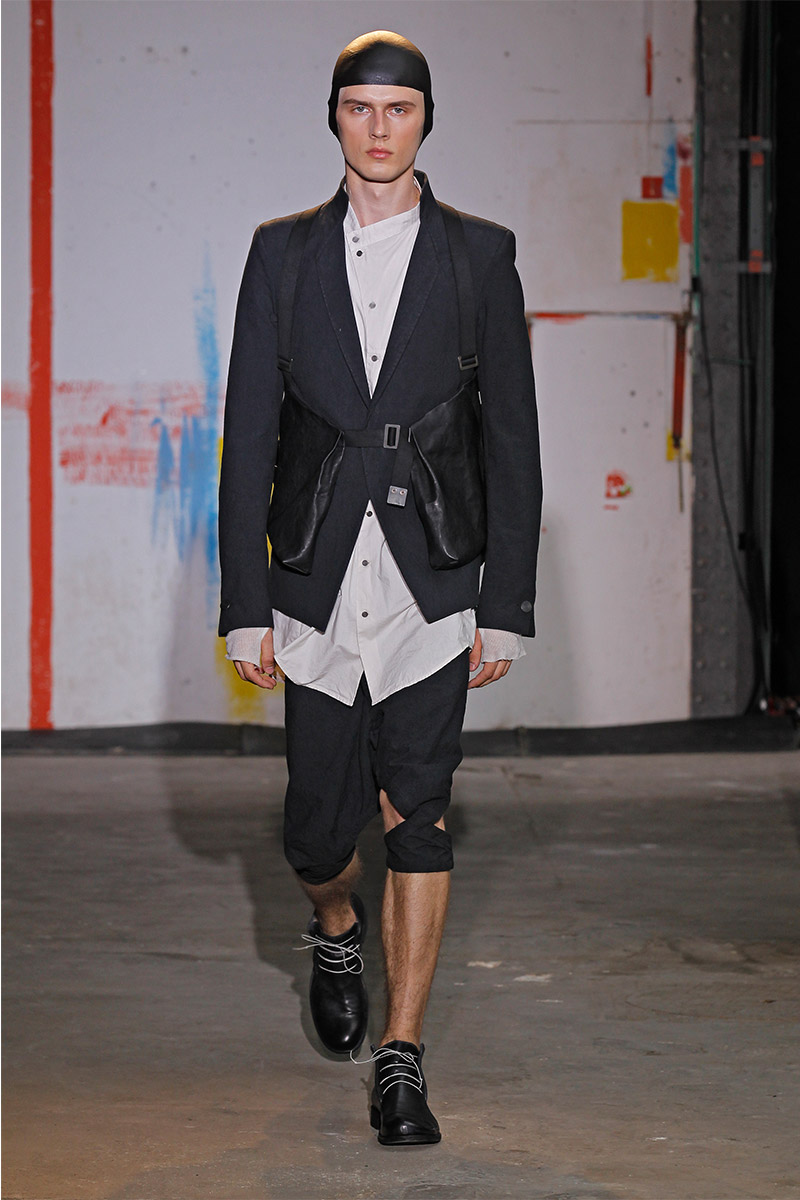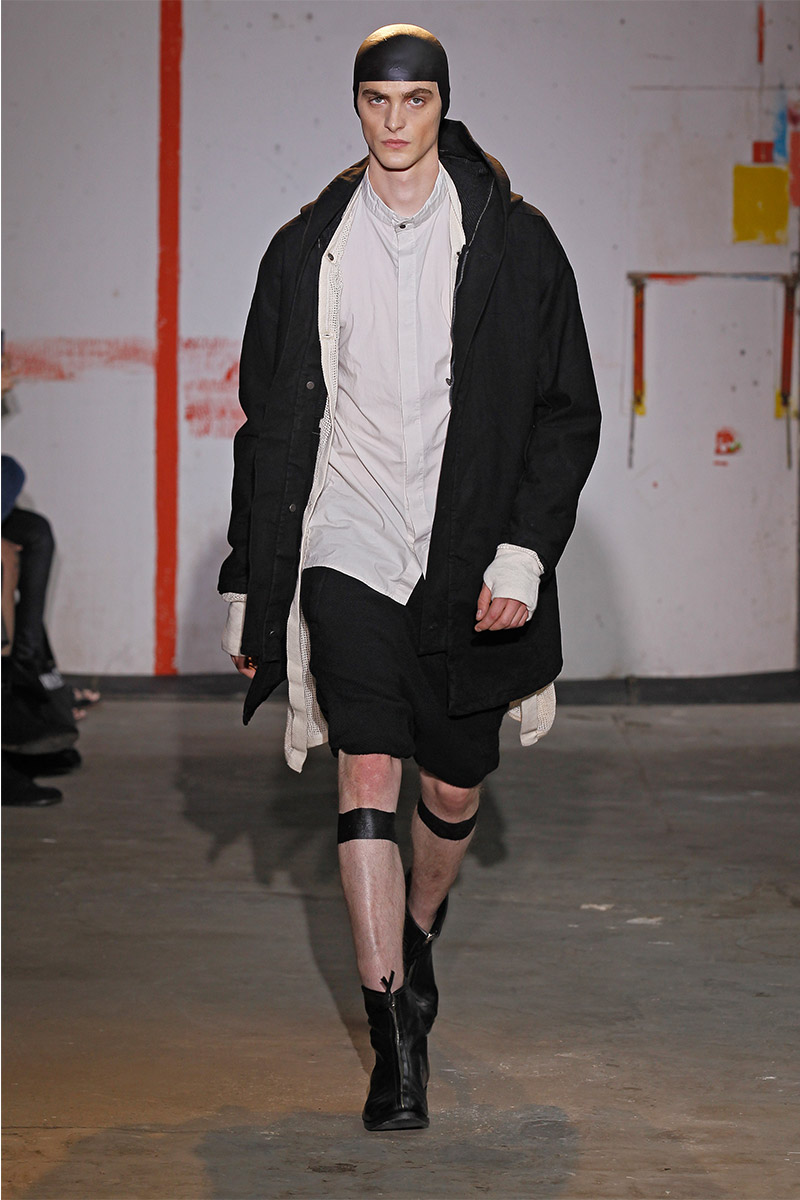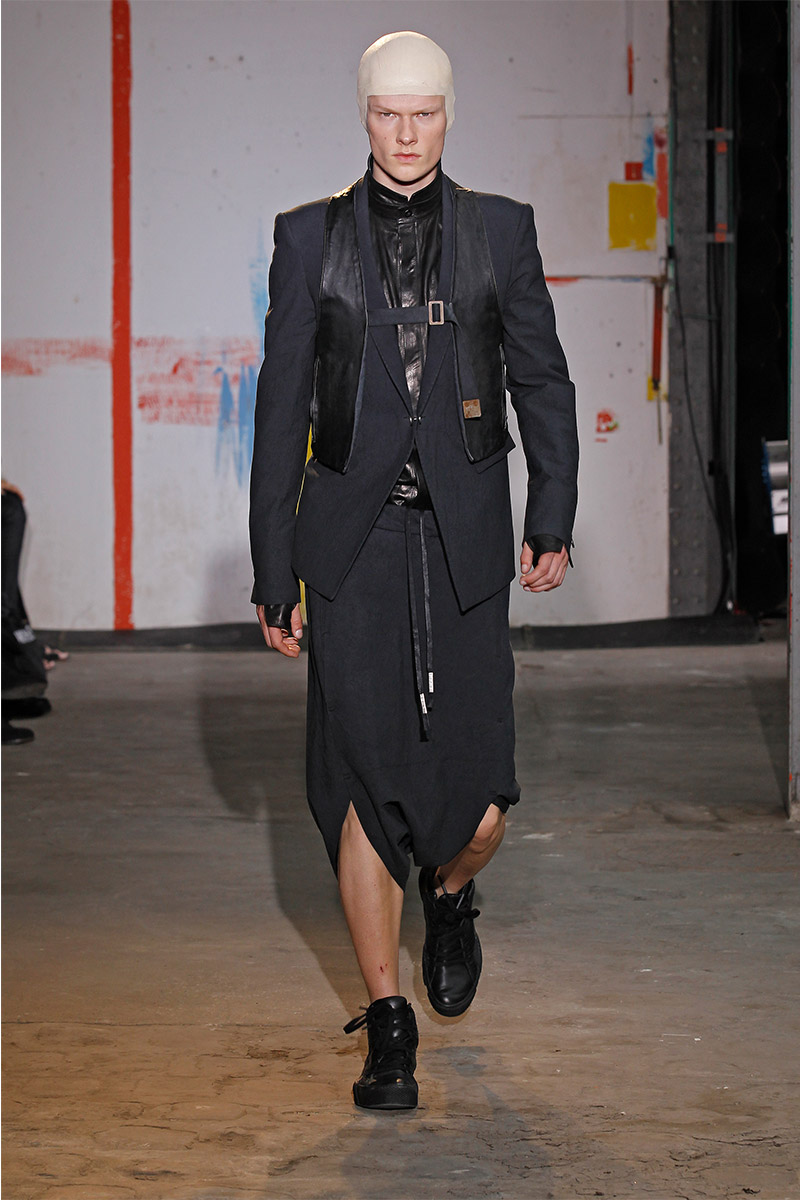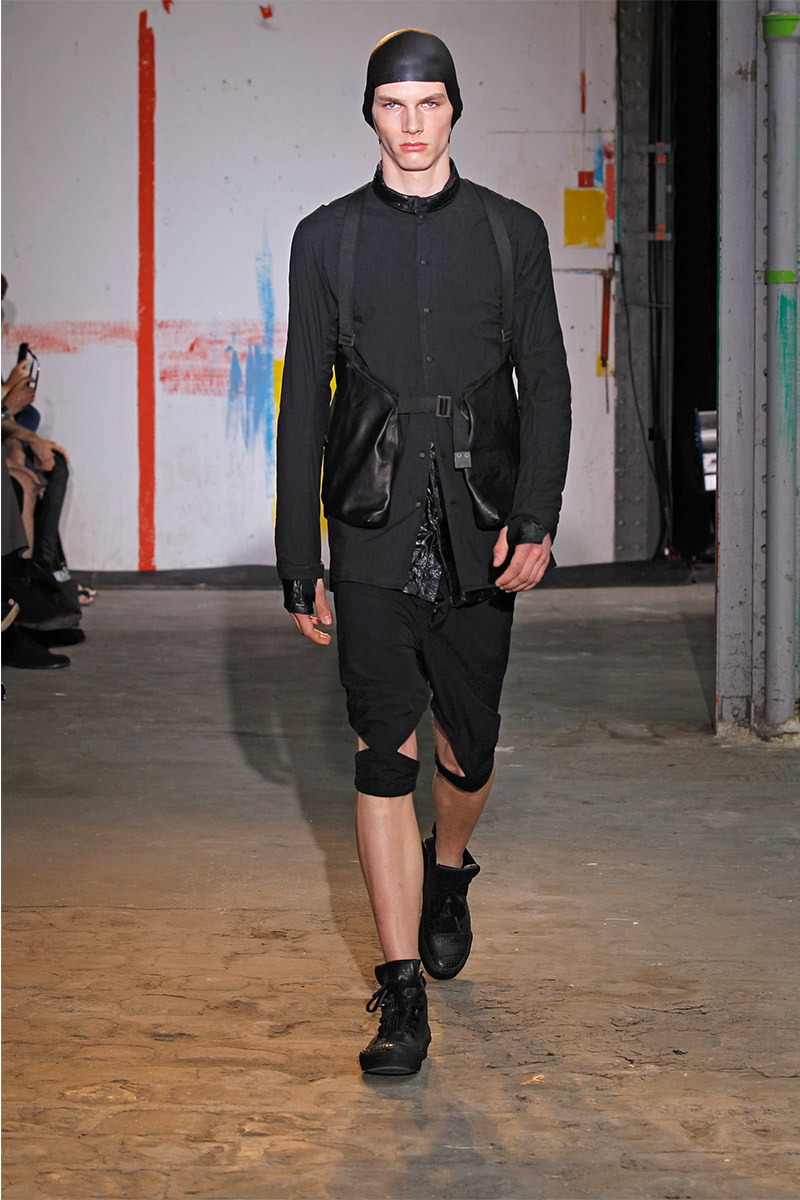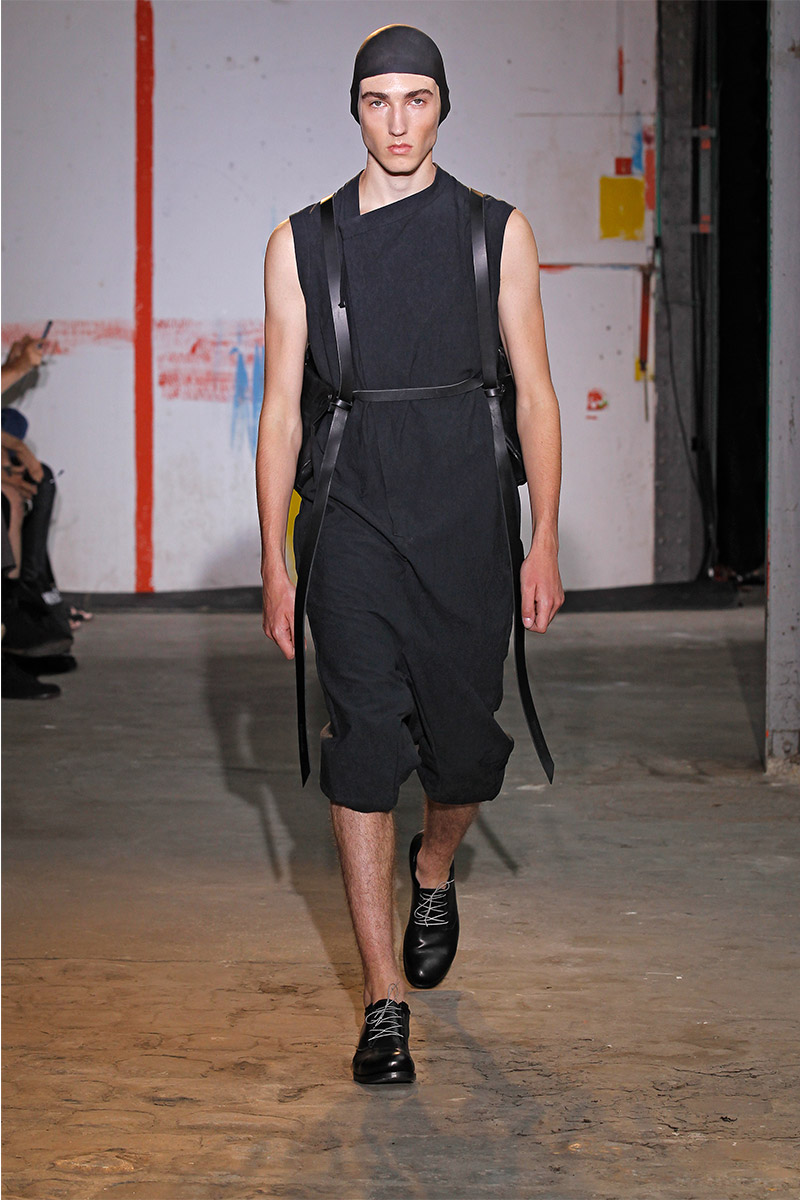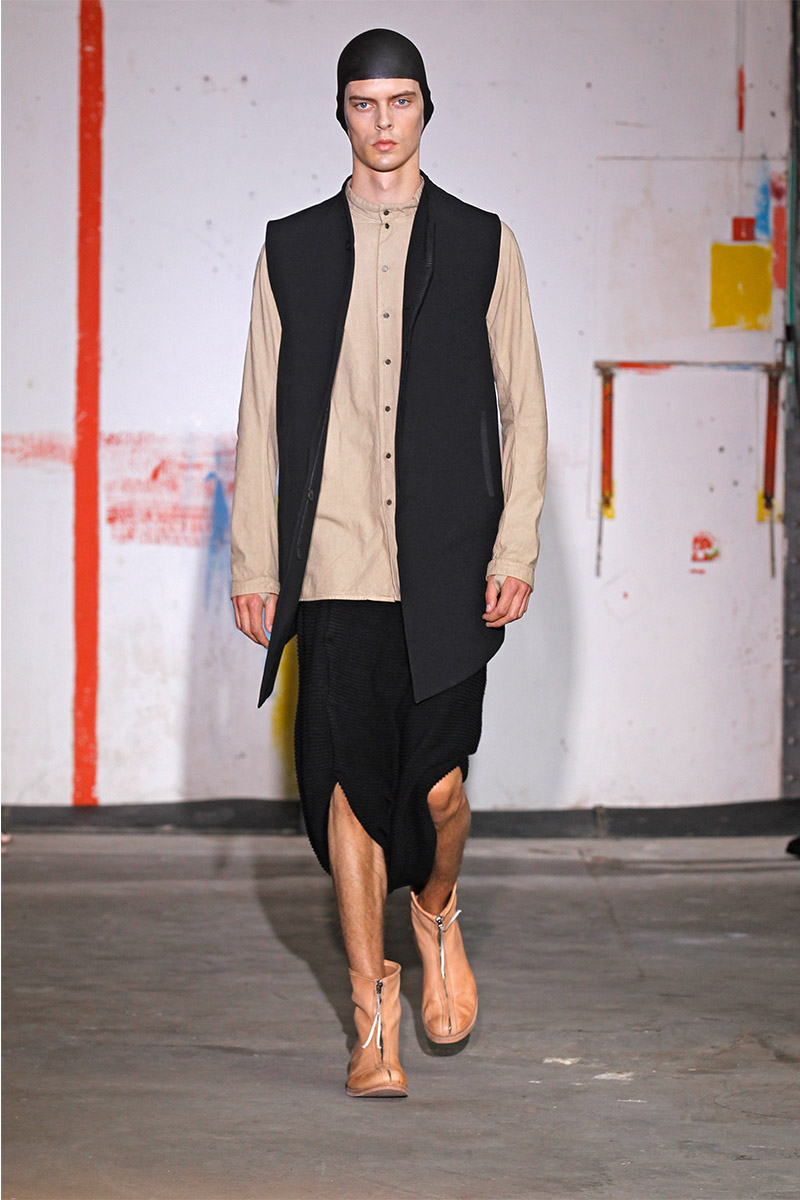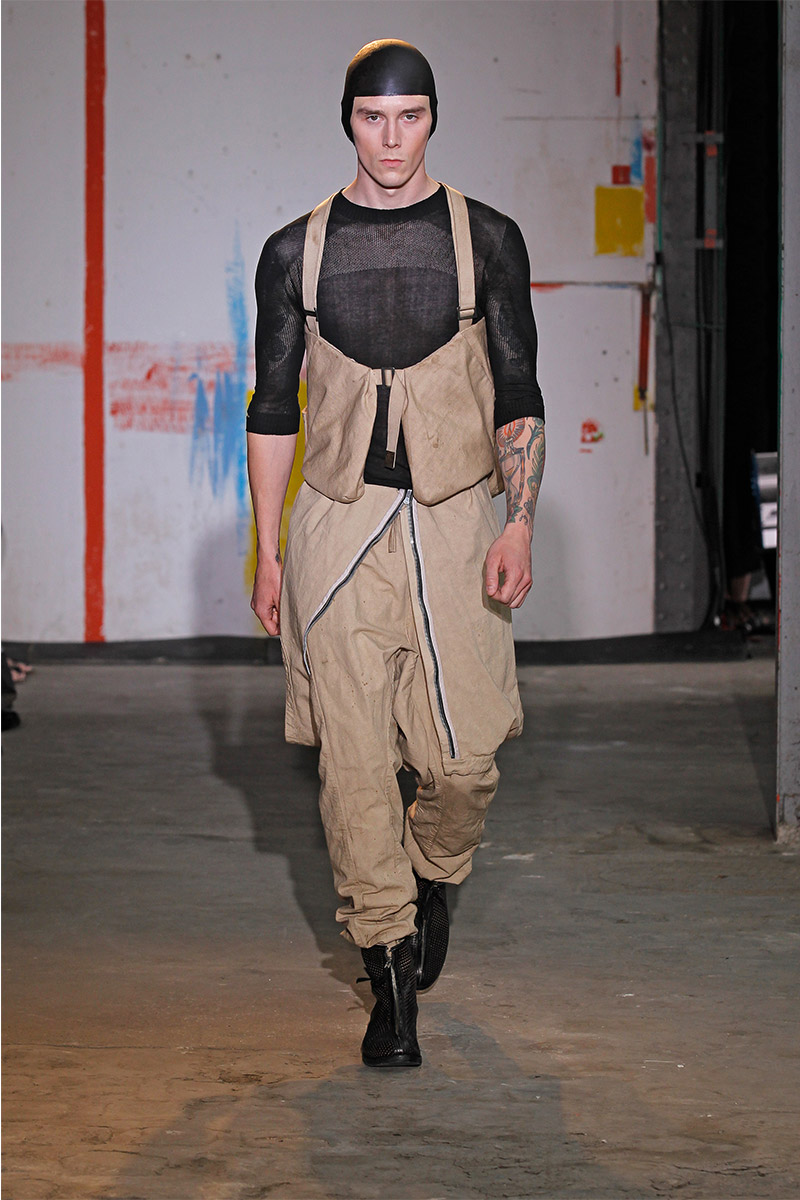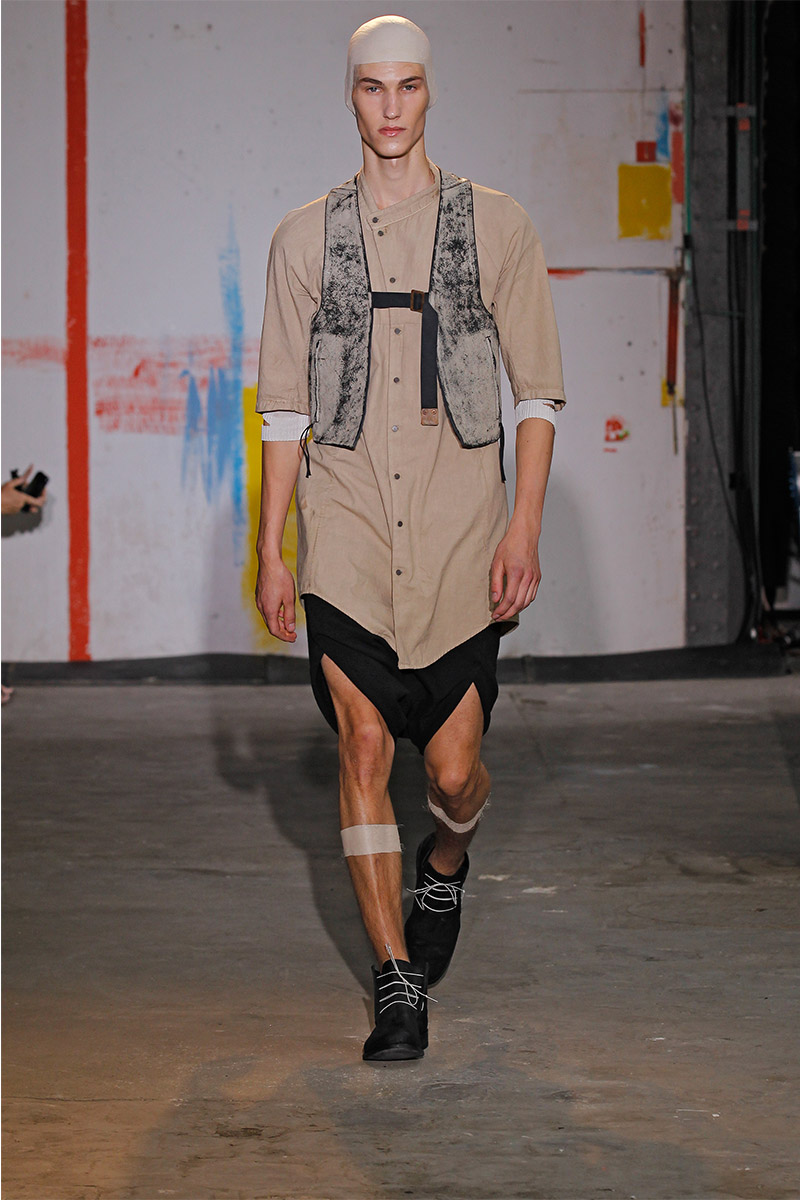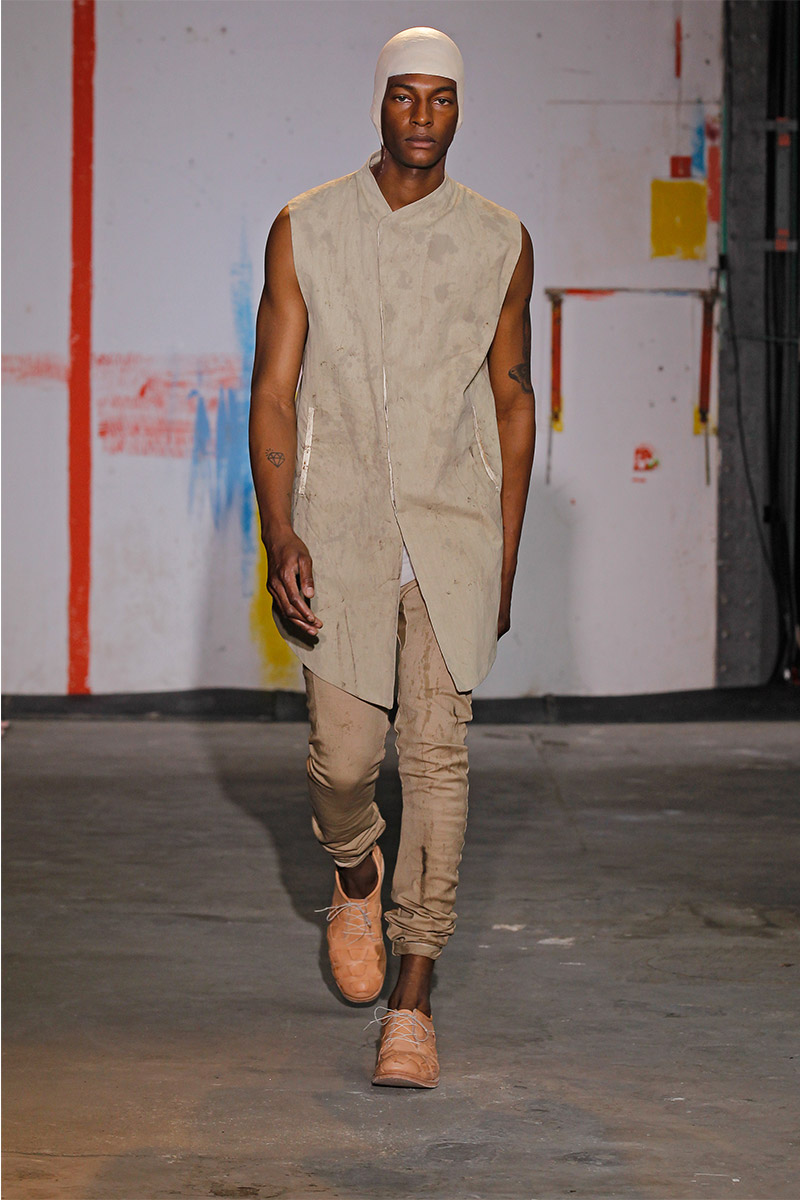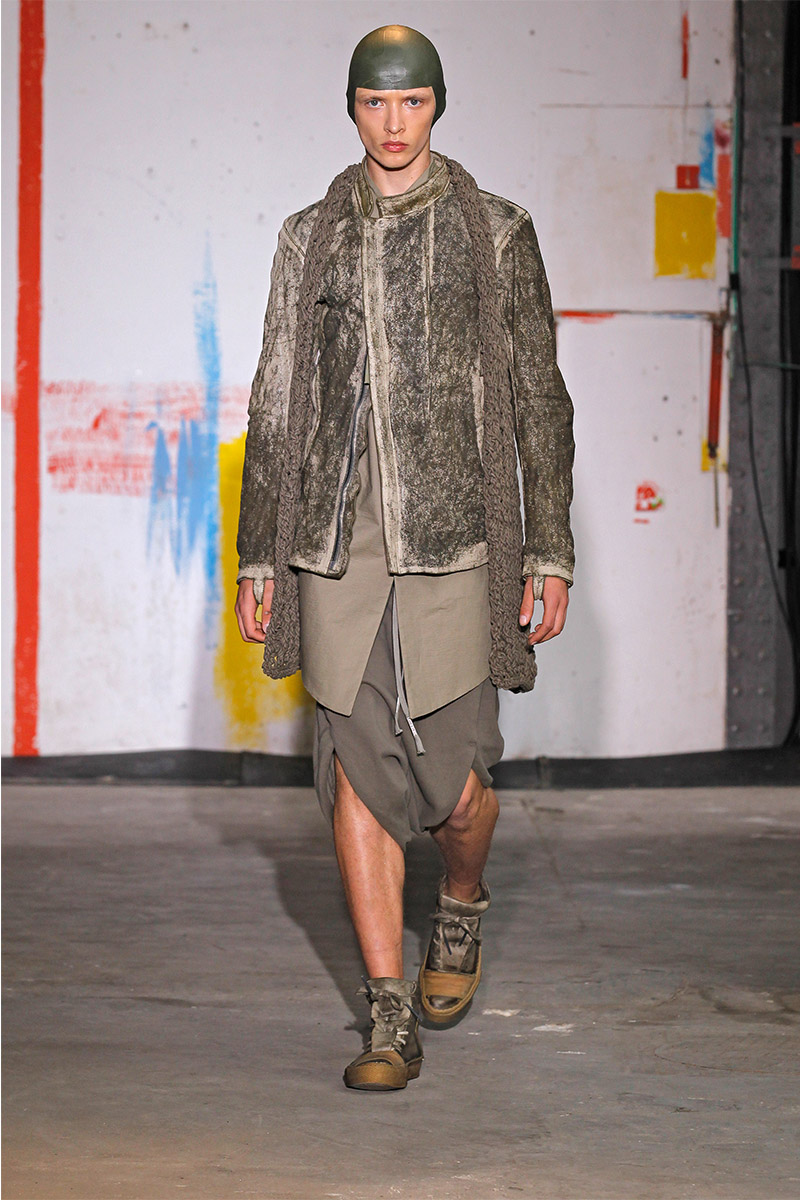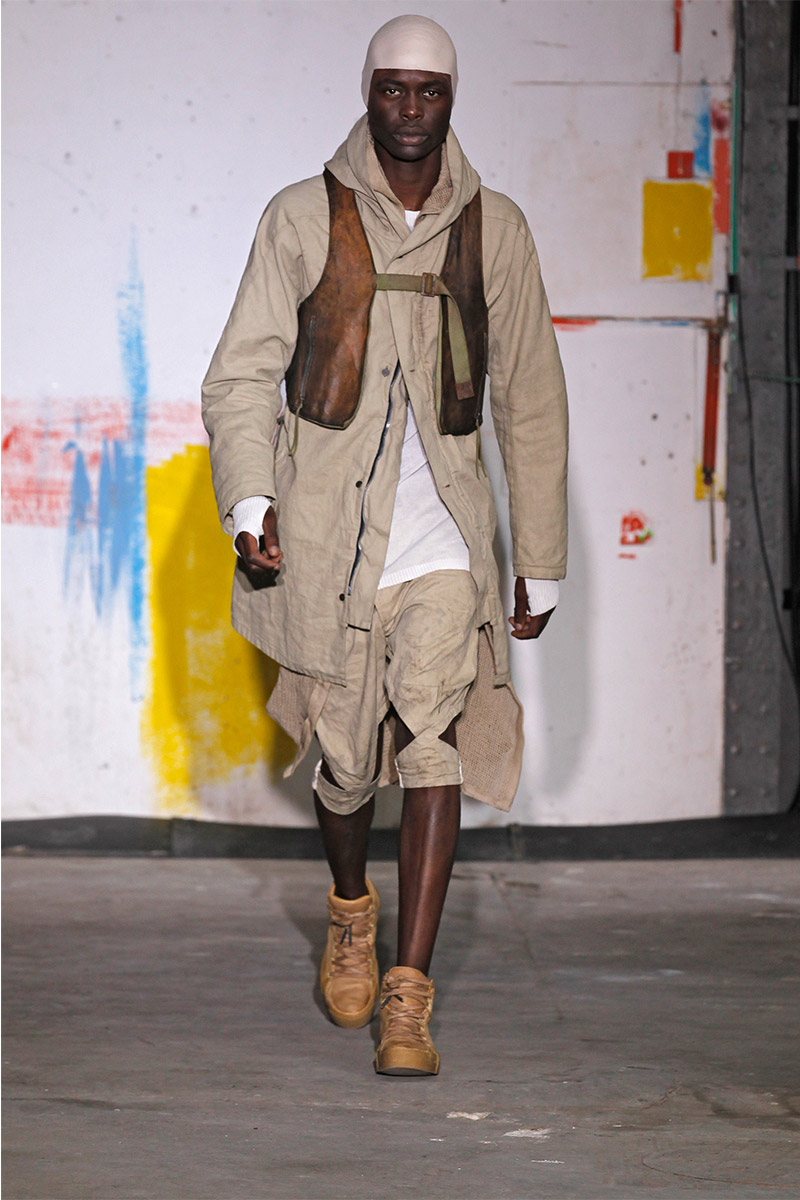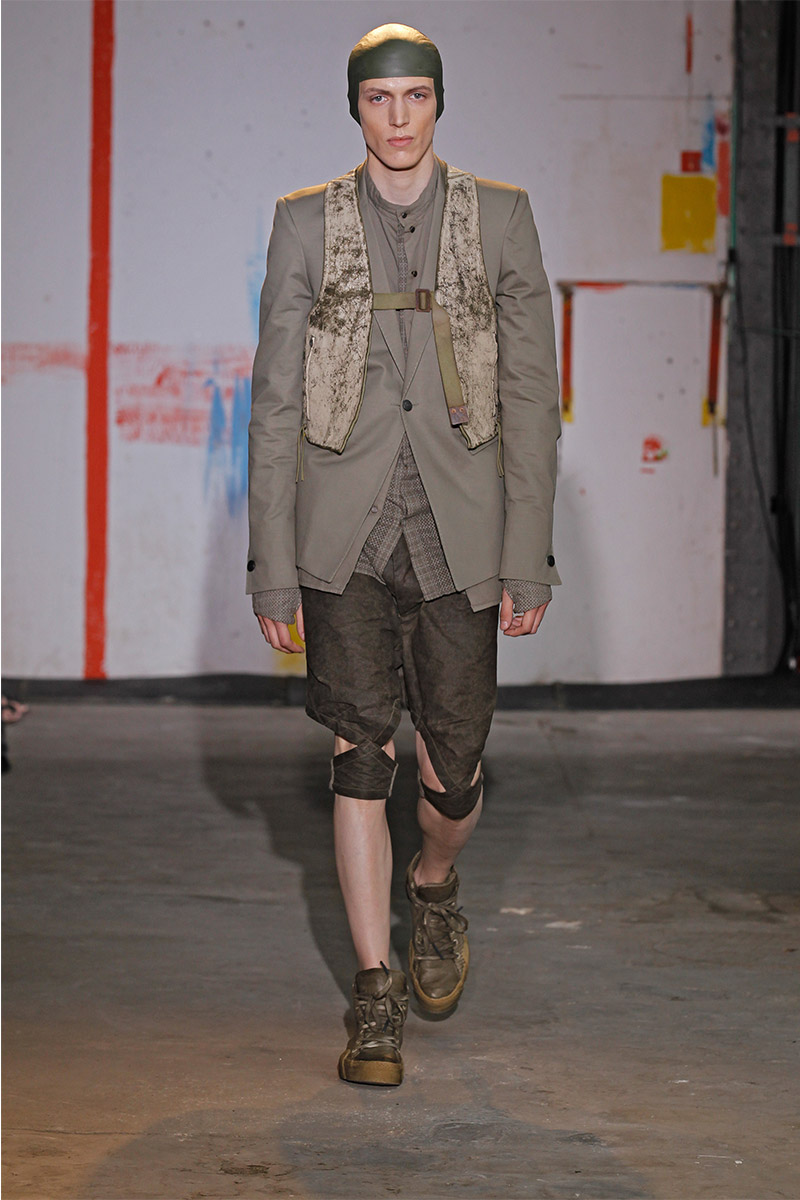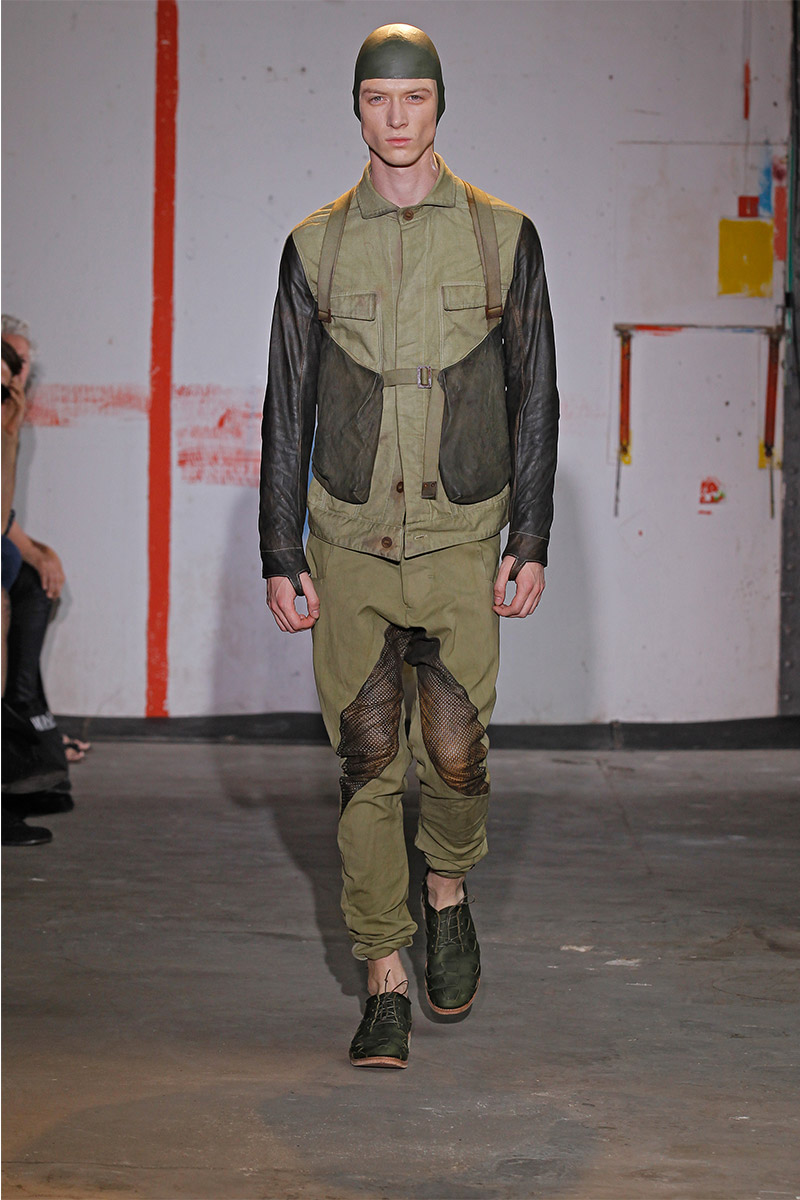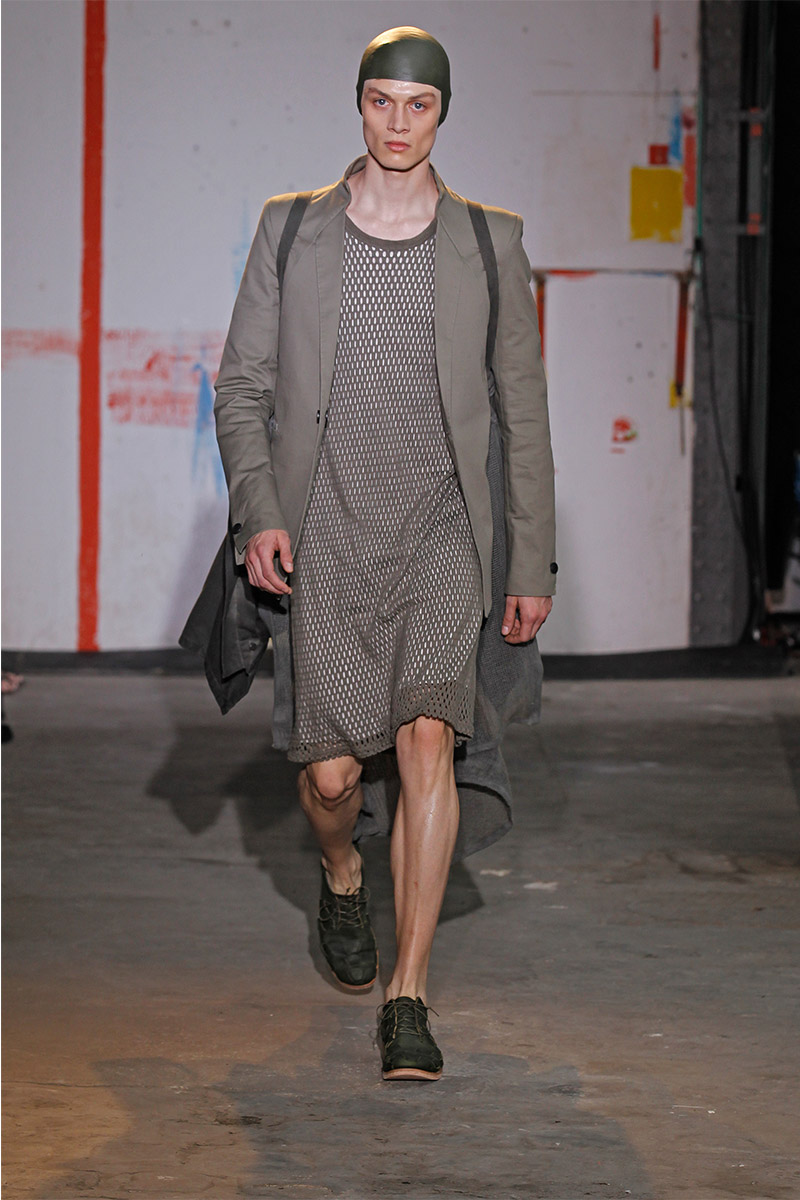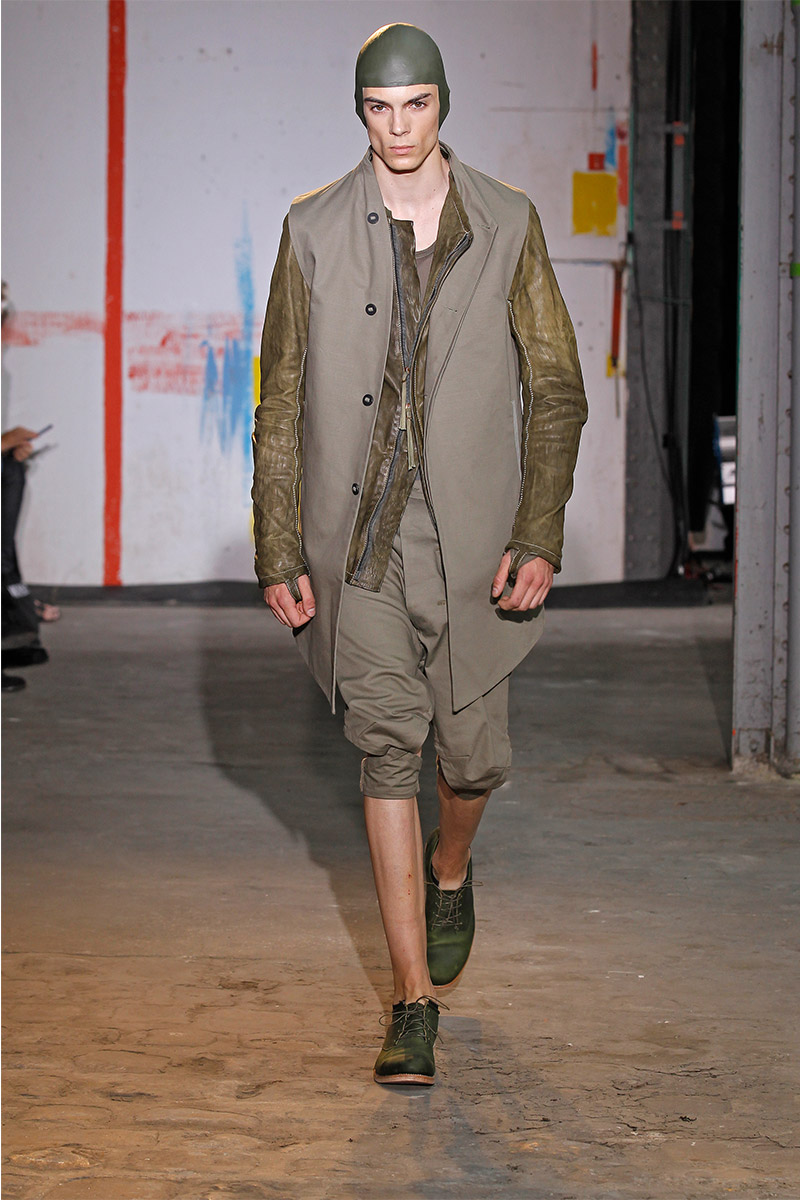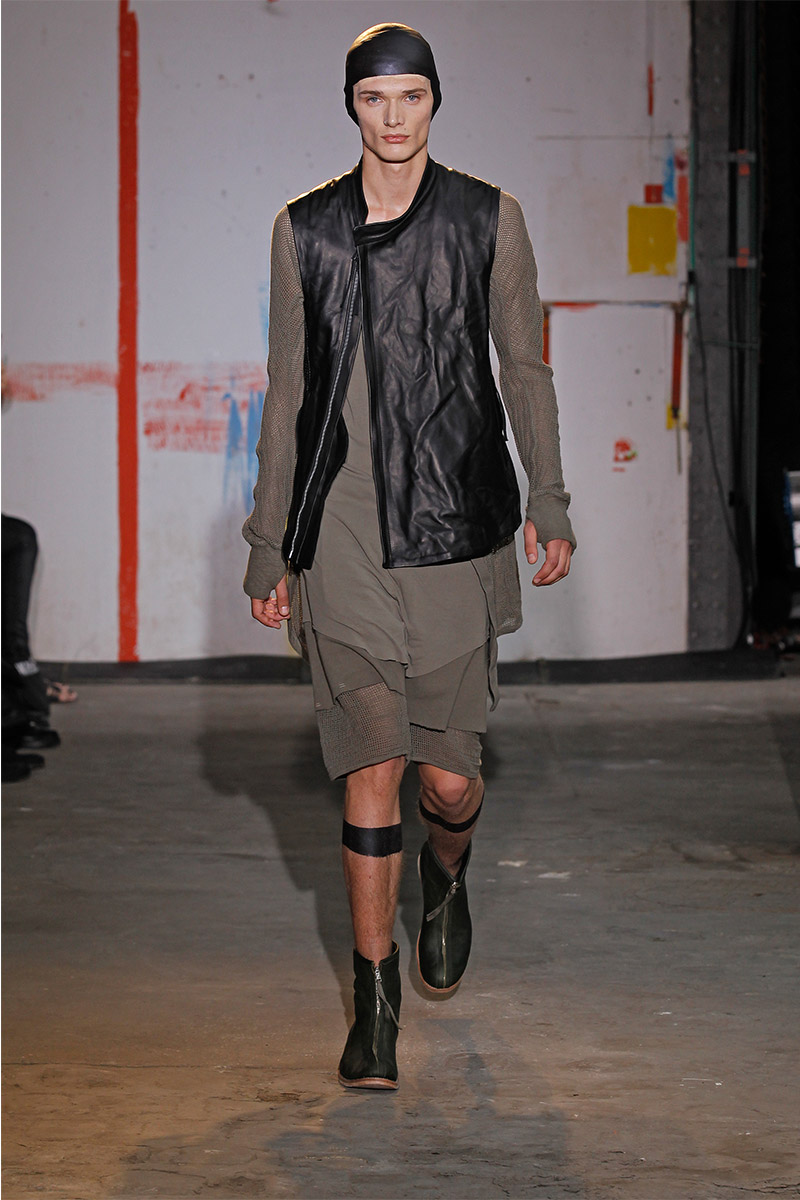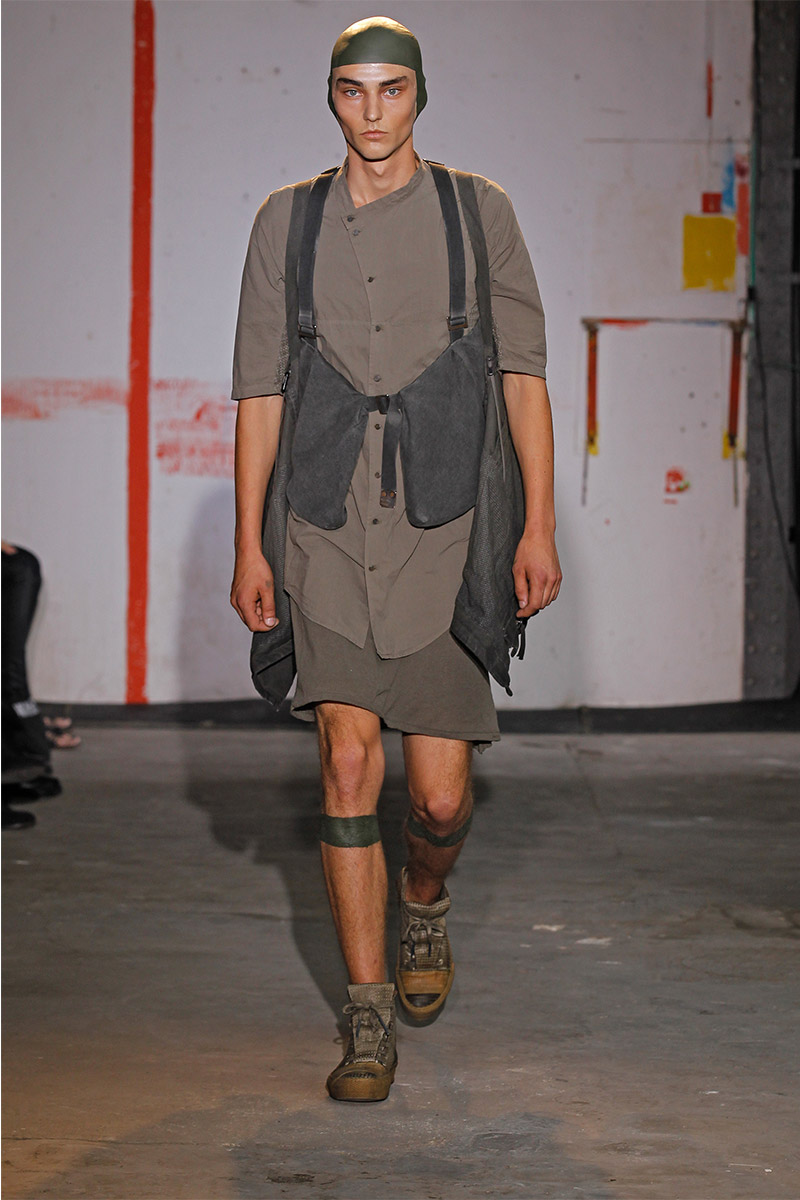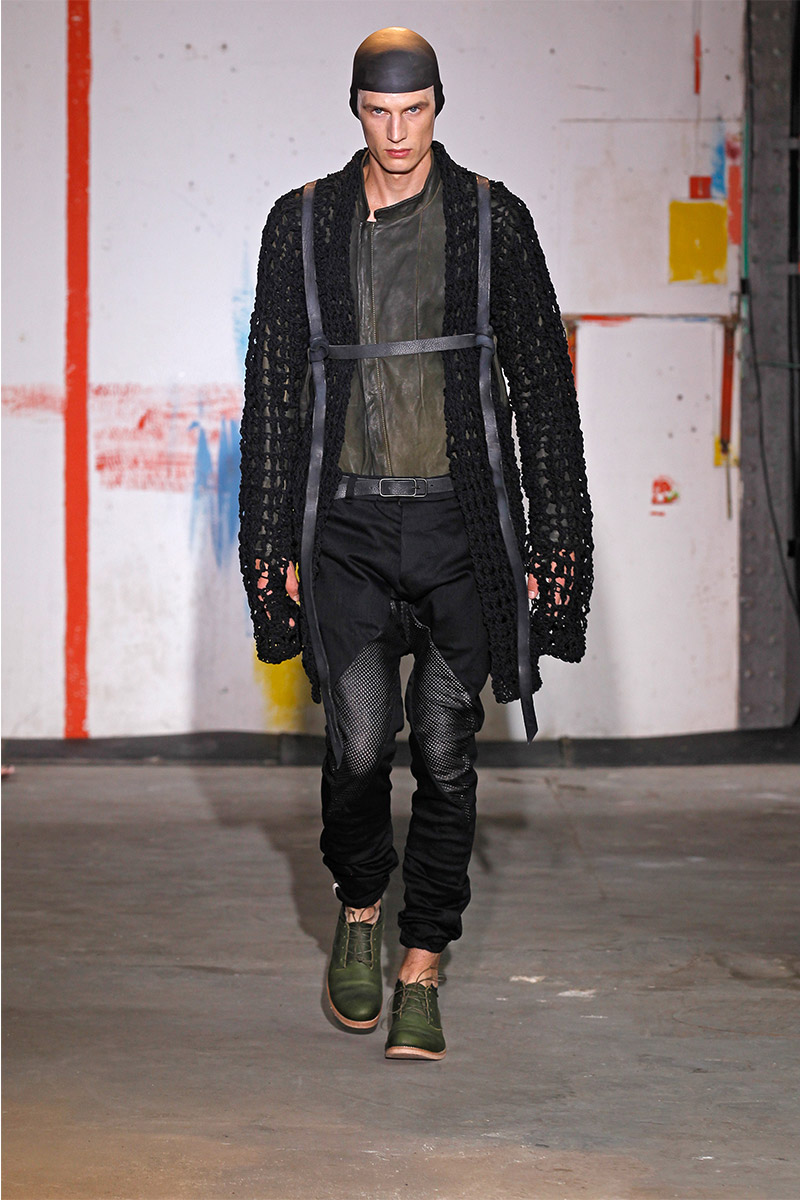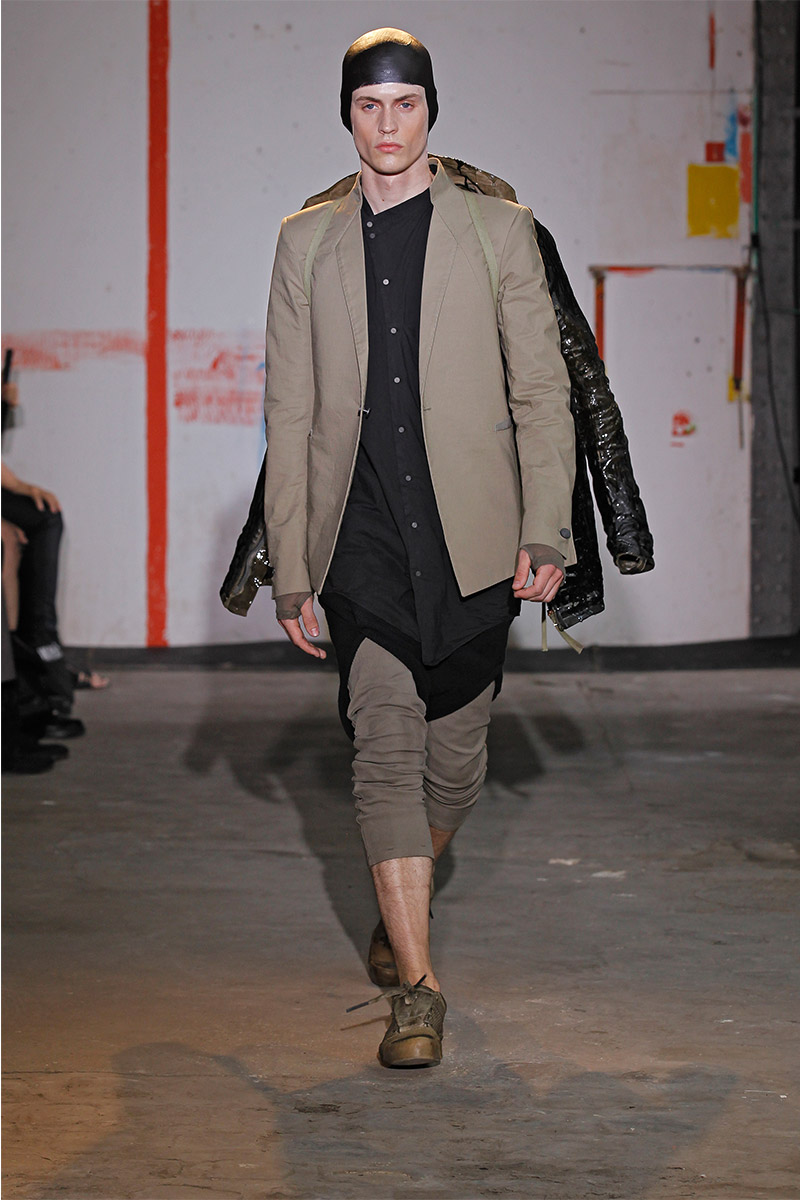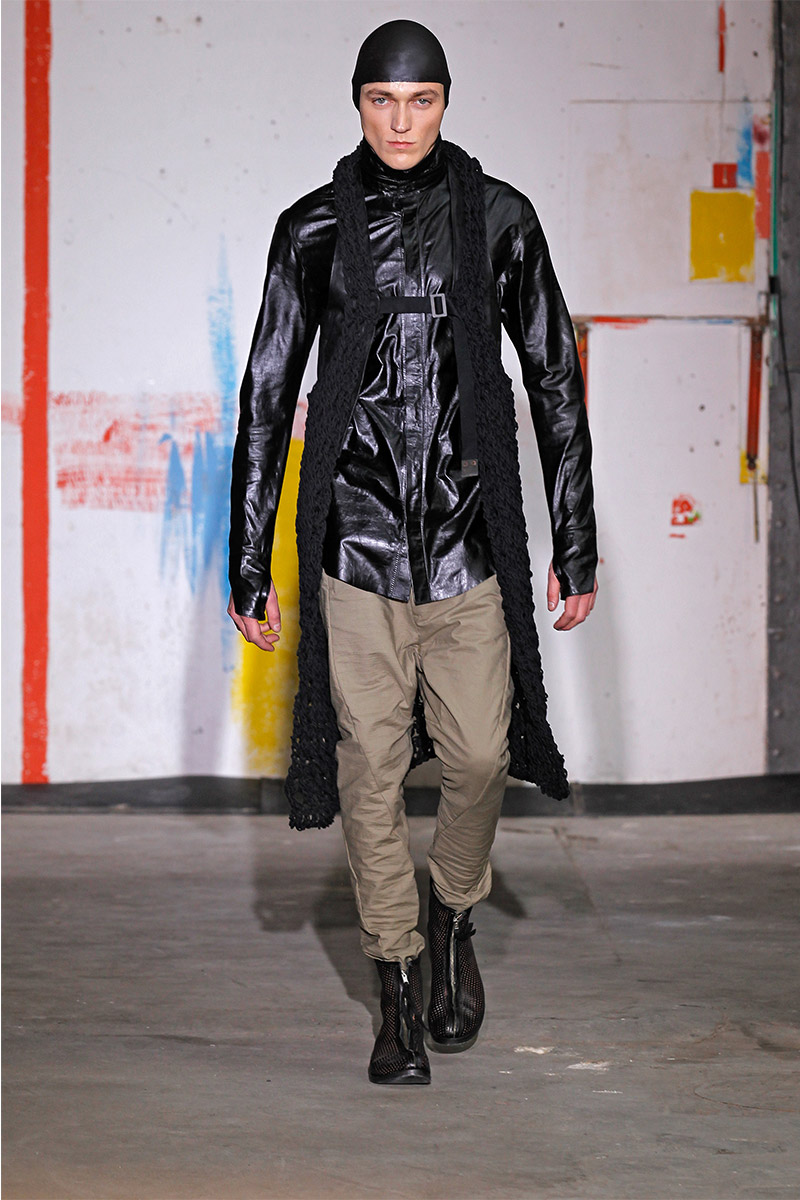 For his Spring/Summer 2015 collection, Boris Bidjan Saberi pushes forward tailoring purposes by exploring the limits of garments adaptability.
Quoting Bundeswehr's influences, Symbiosism shifts military gear essentials into sophisticated yet shielding silhouettes.
Highlighted by one off resine dripped jackets, Spring Summer15 Symbiosism's collection raises army-like tailored silhouettes, asserting Boris Bidjan Saberi peerless and very own handprint.
Photos: Dan Lecca