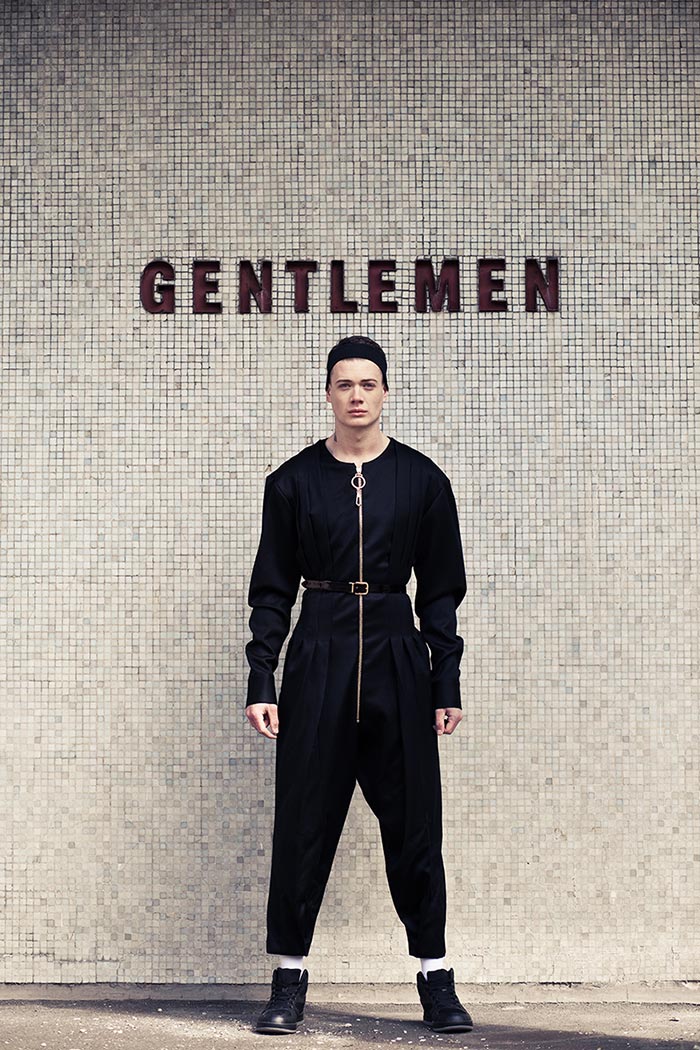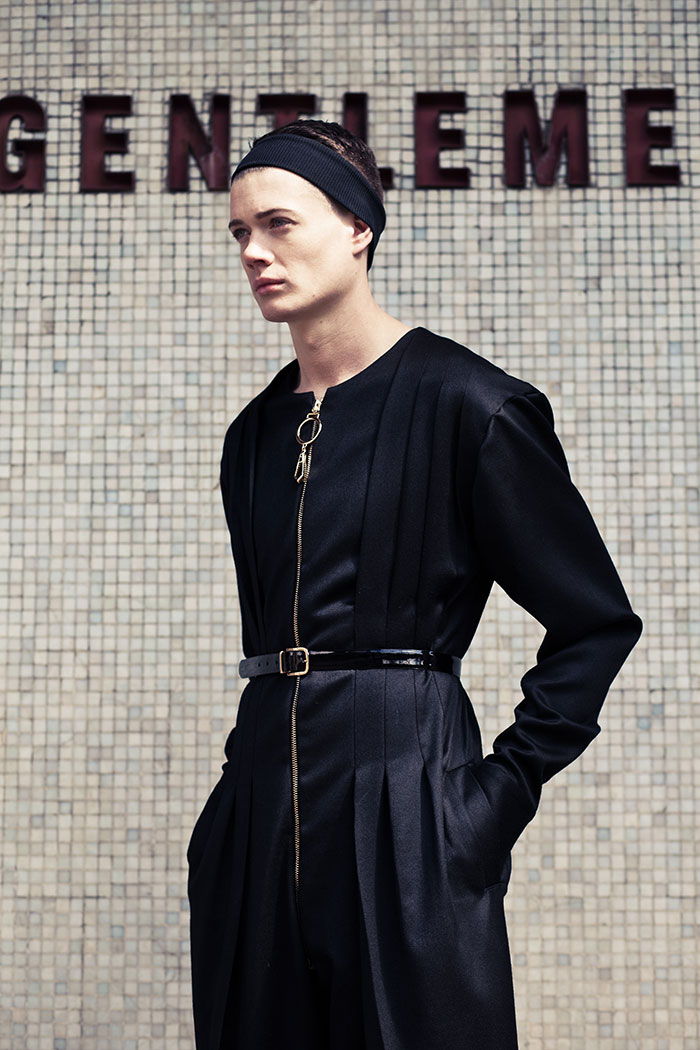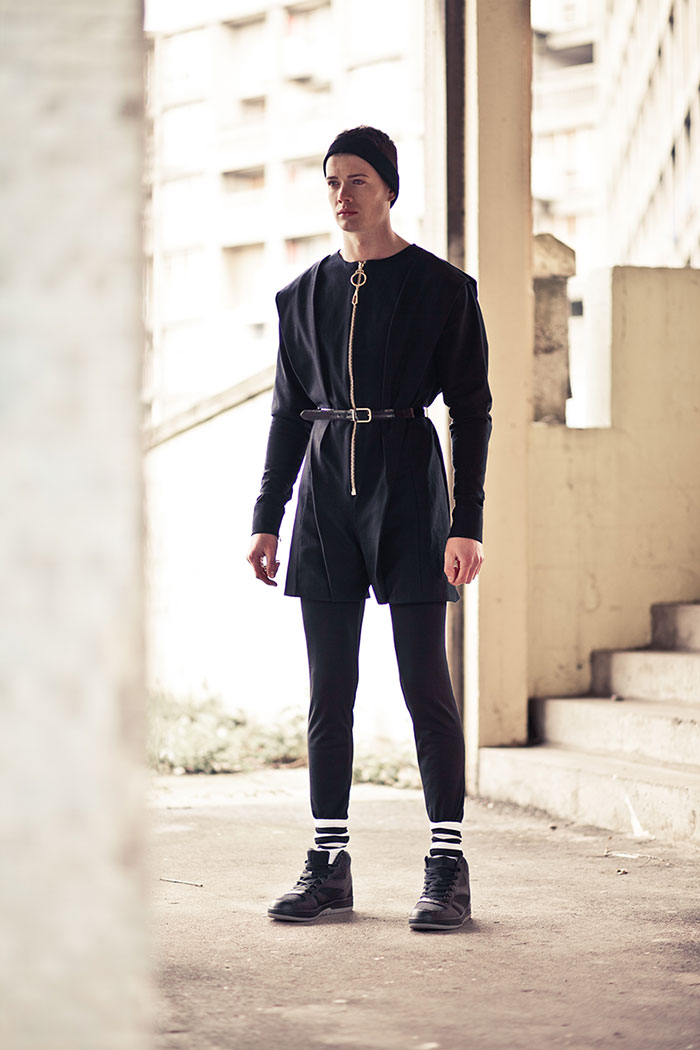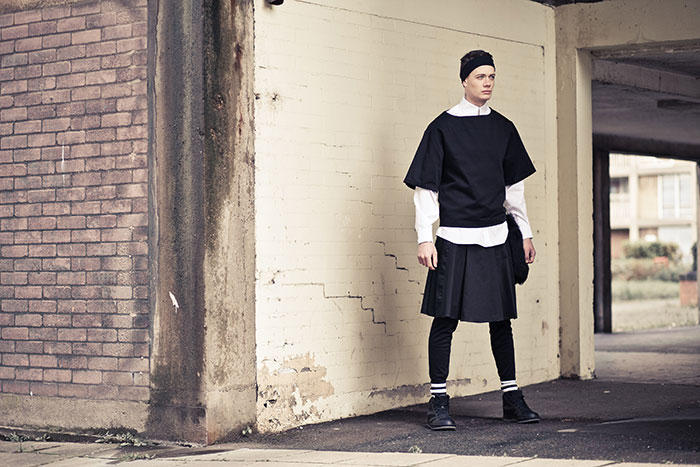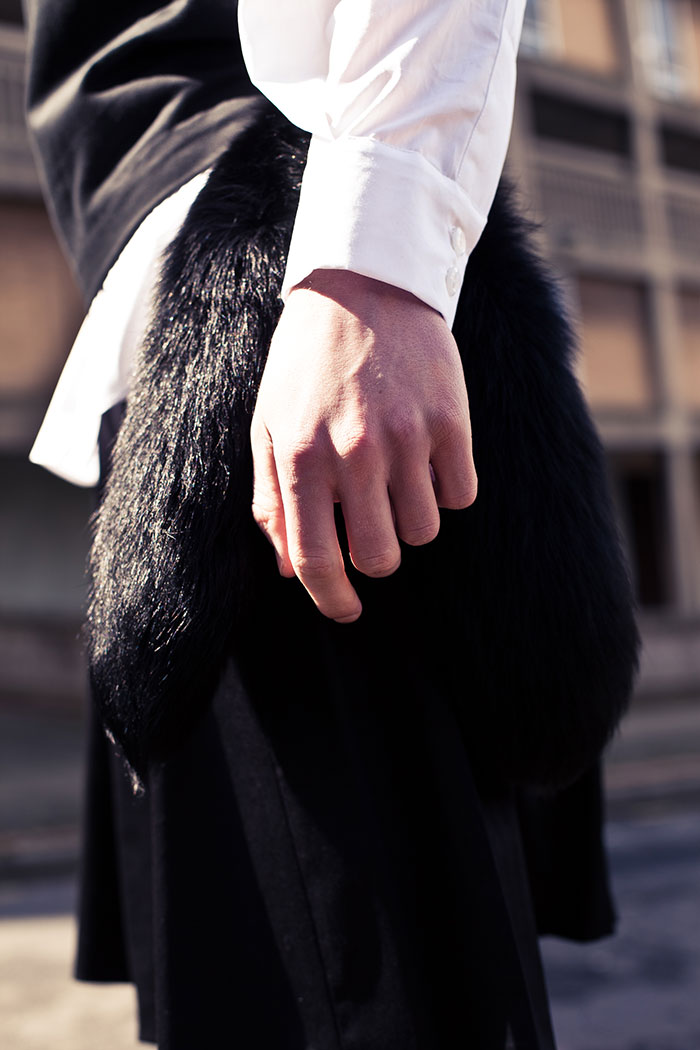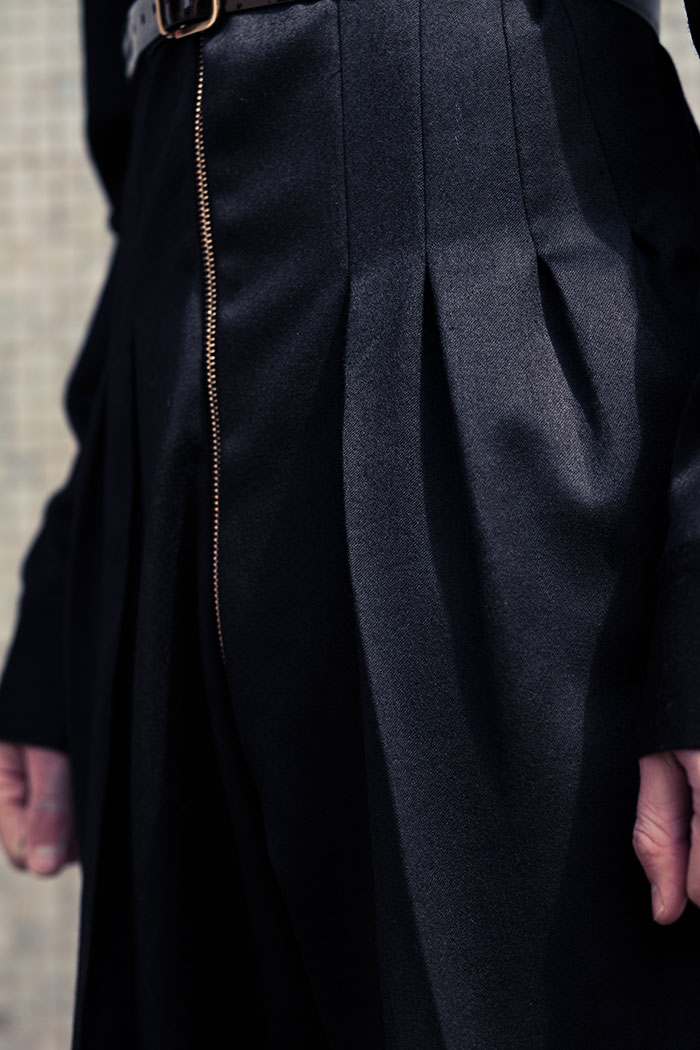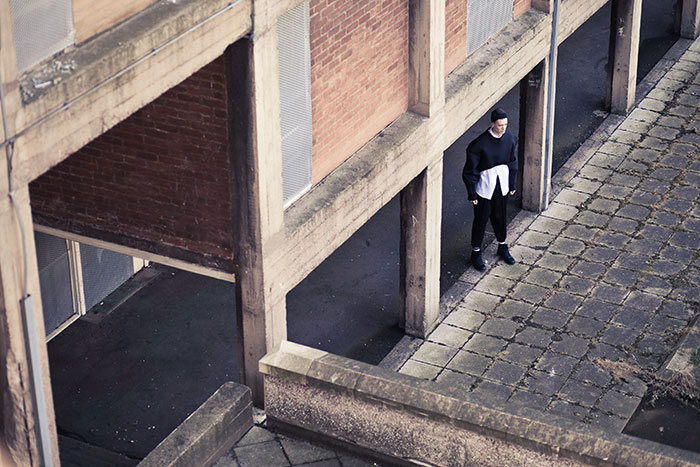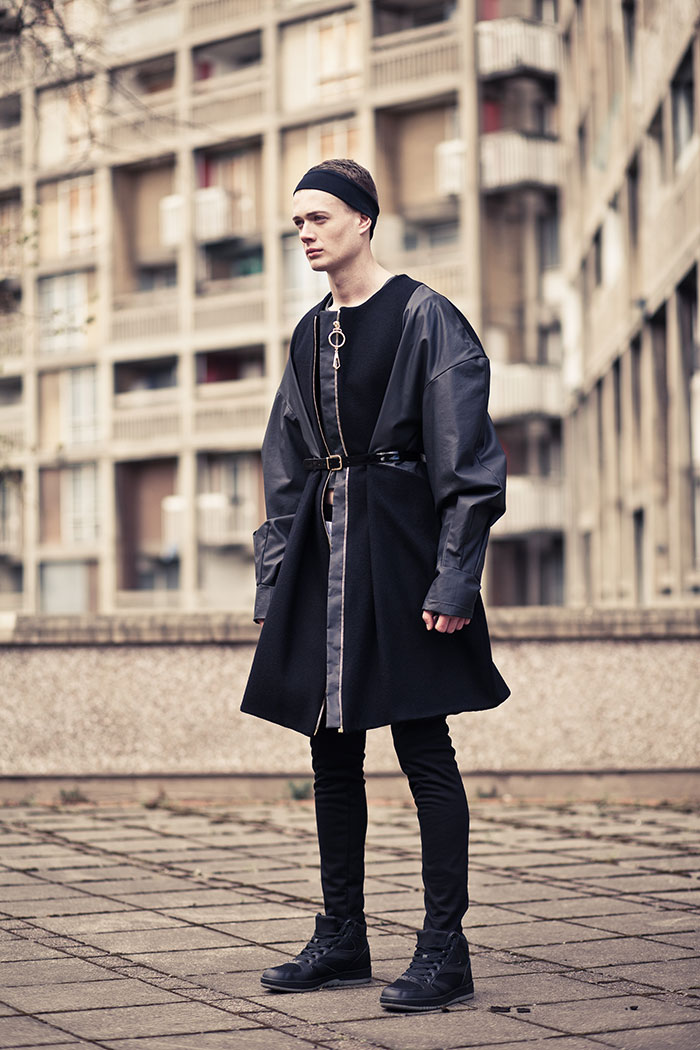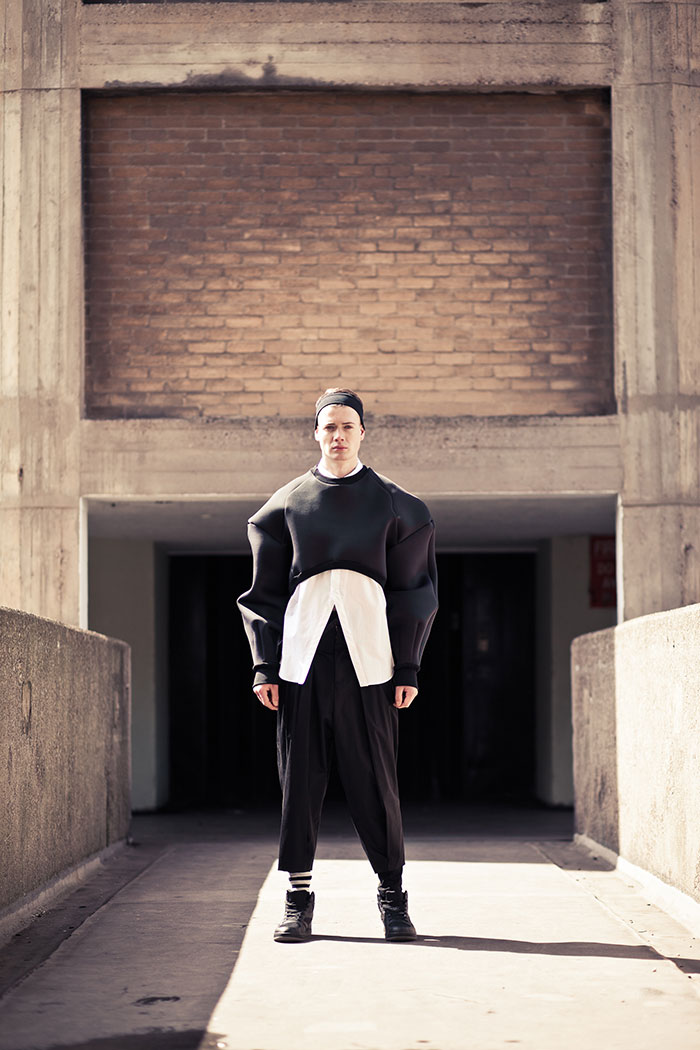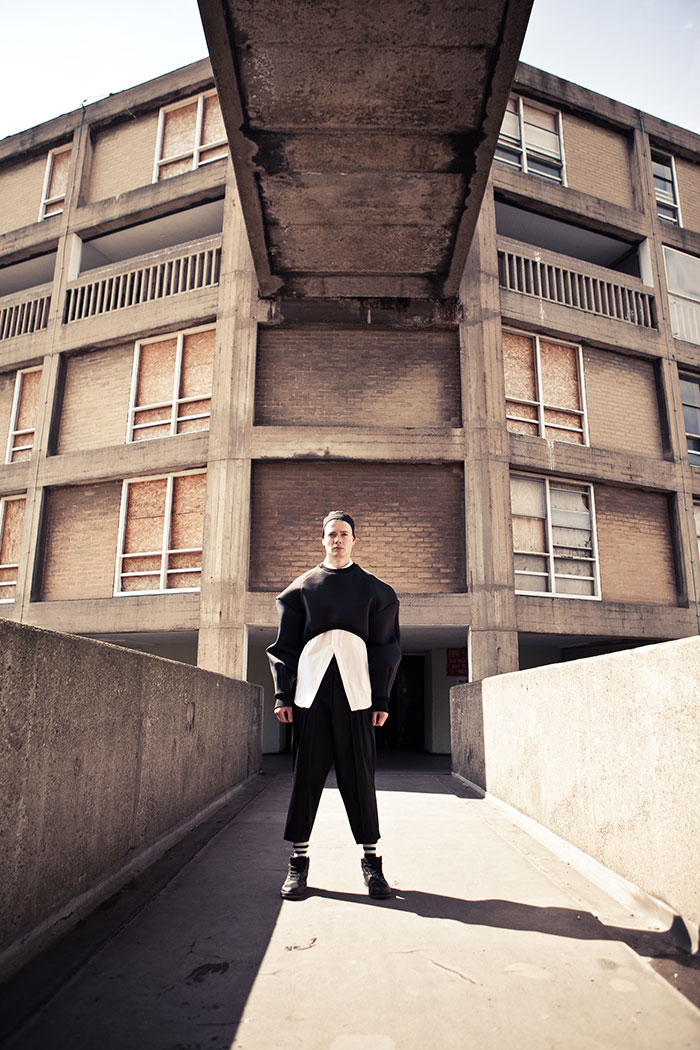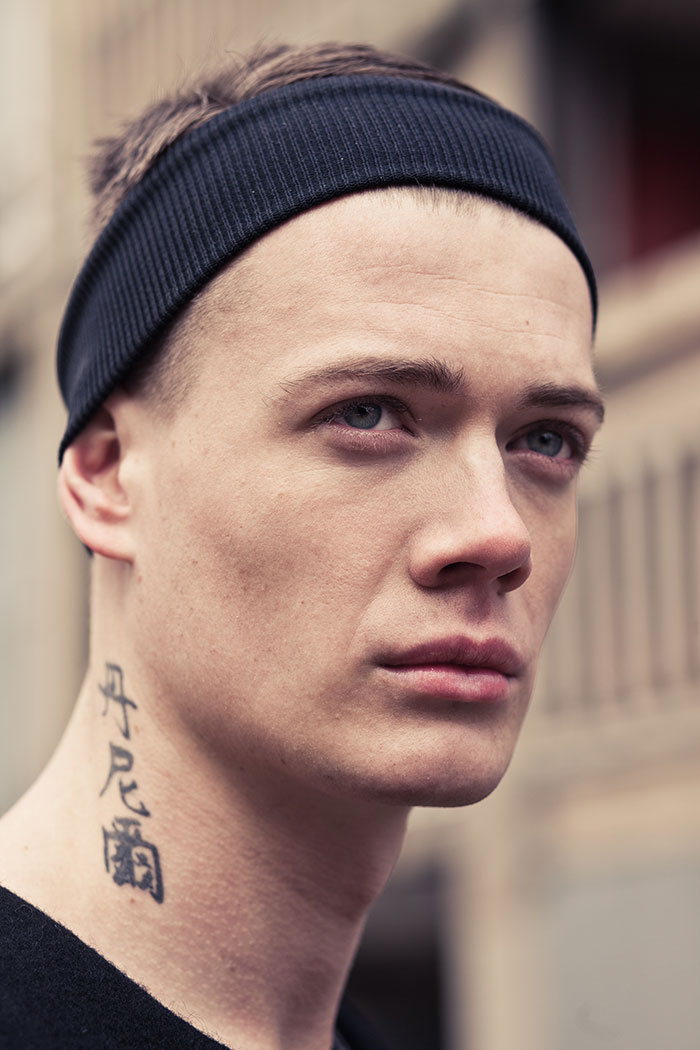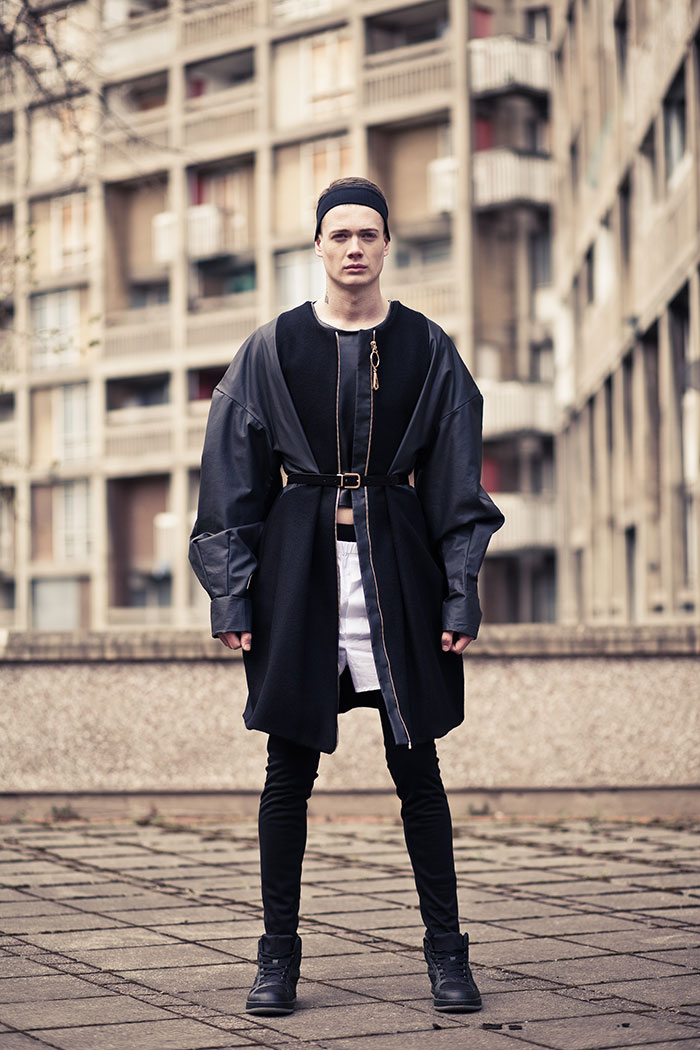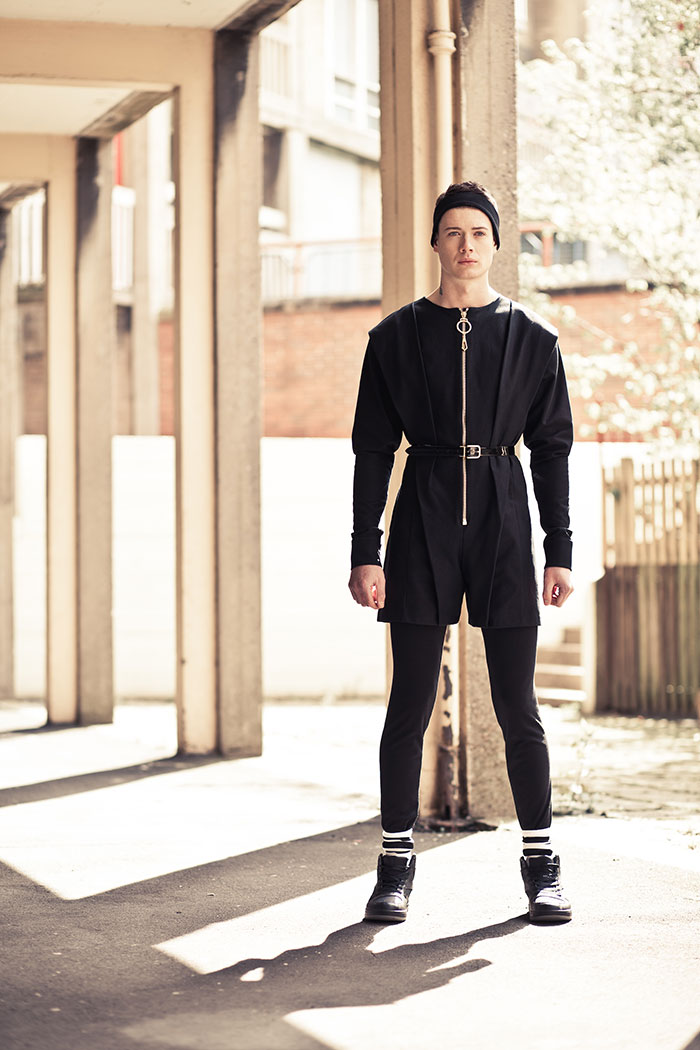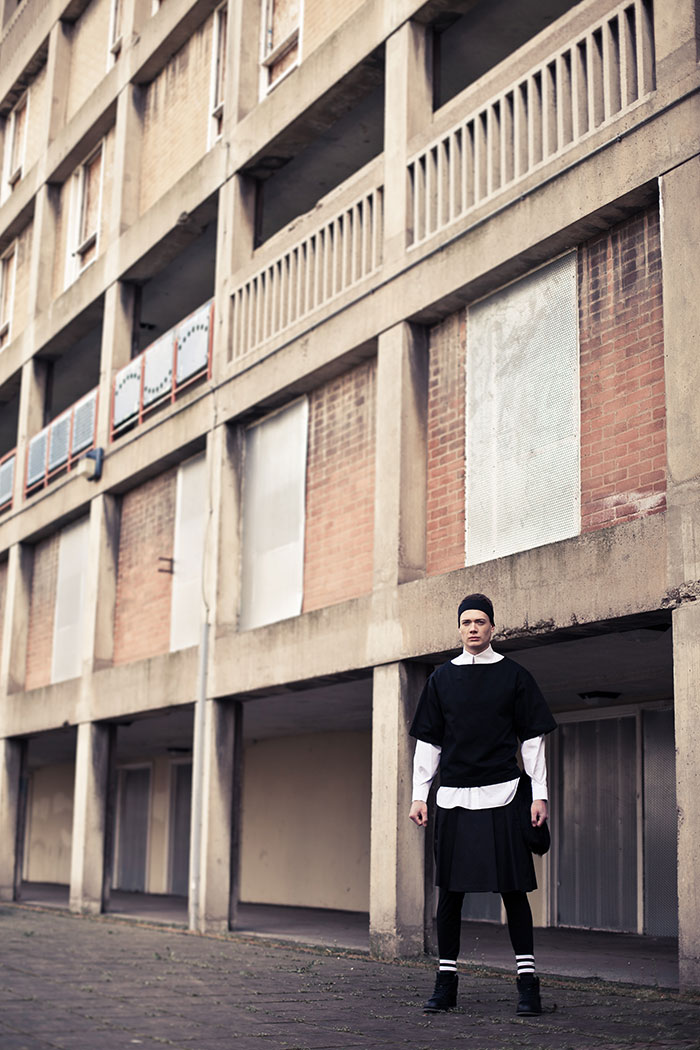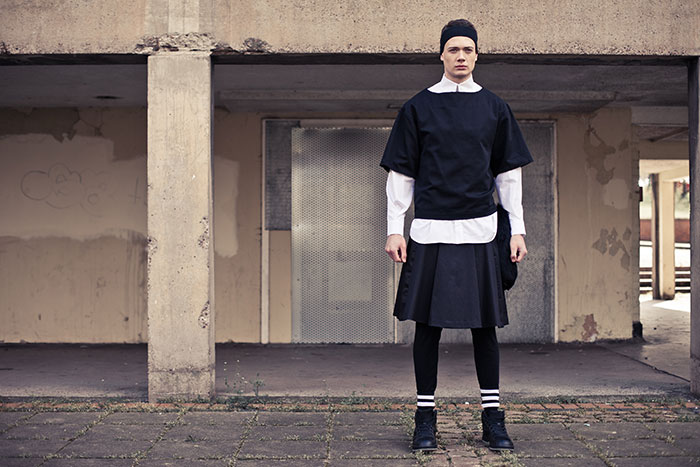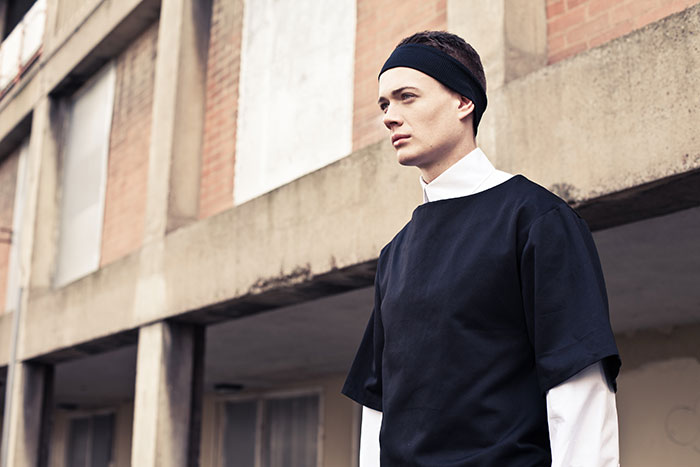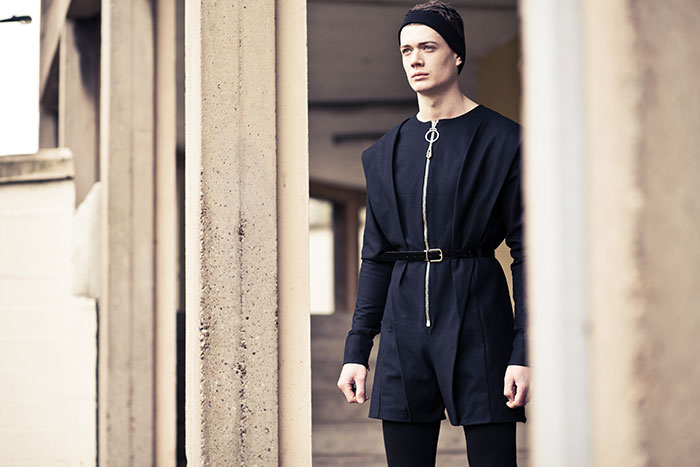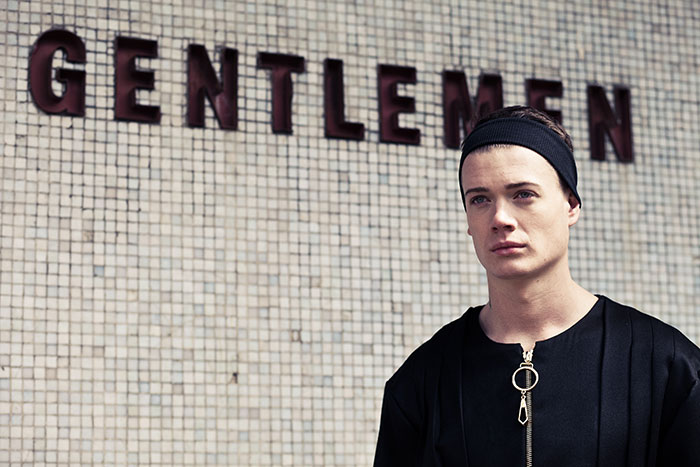 Benjamin Bertram graduate collection is entitled "Suburban Boys". The collection is based around the idea of disenfranchised youth in Britain and how in times of financial hardship, great creativity is born. Influences were taken from Suburban Subcultures and Architecture as well as the boy himself; a cool street lad with a cheeky wink.
The collection features menswear staples but with an urban Twist, featuring no colour apart from an accent of Gold referencing back to Bling in Rap culture, something that has been discussed within politics after the riots in London. The collection focuses on cut and form to create a look thats cool and directional but still wearable.
Benjamin Bertram is currently trying to find funding for his second collection. You can support him here.