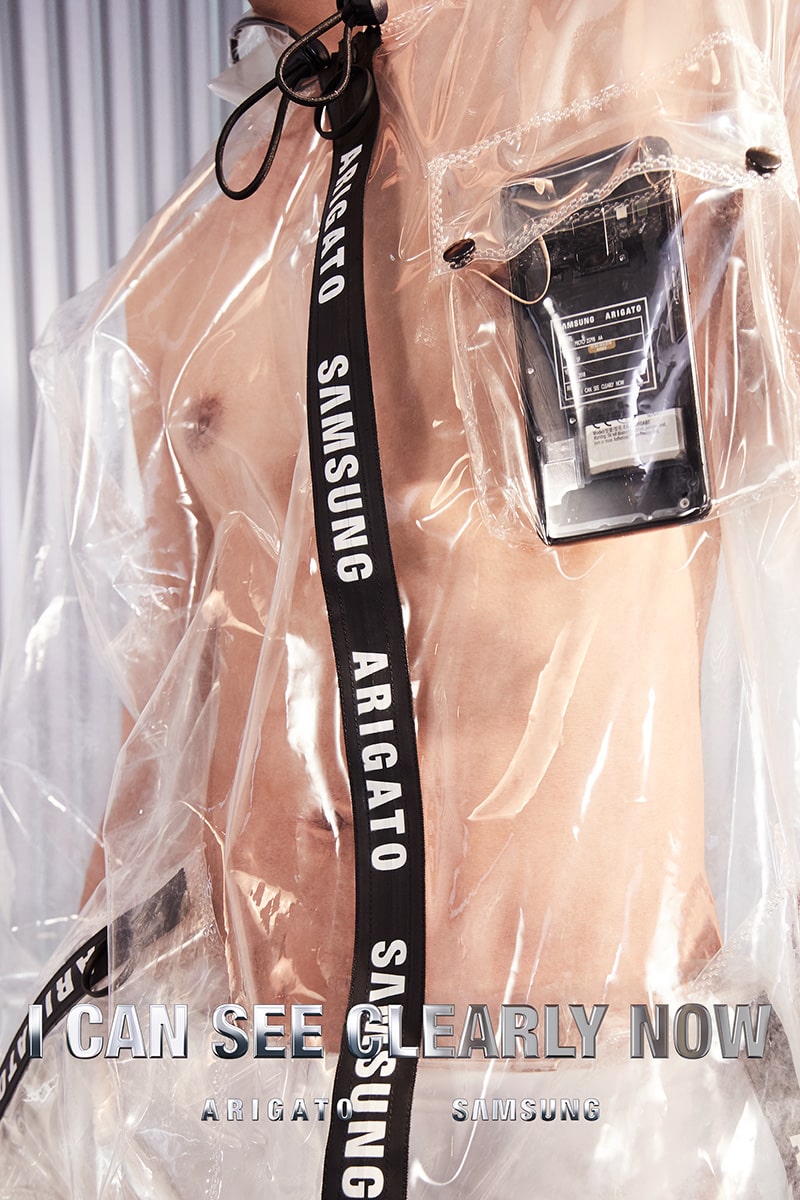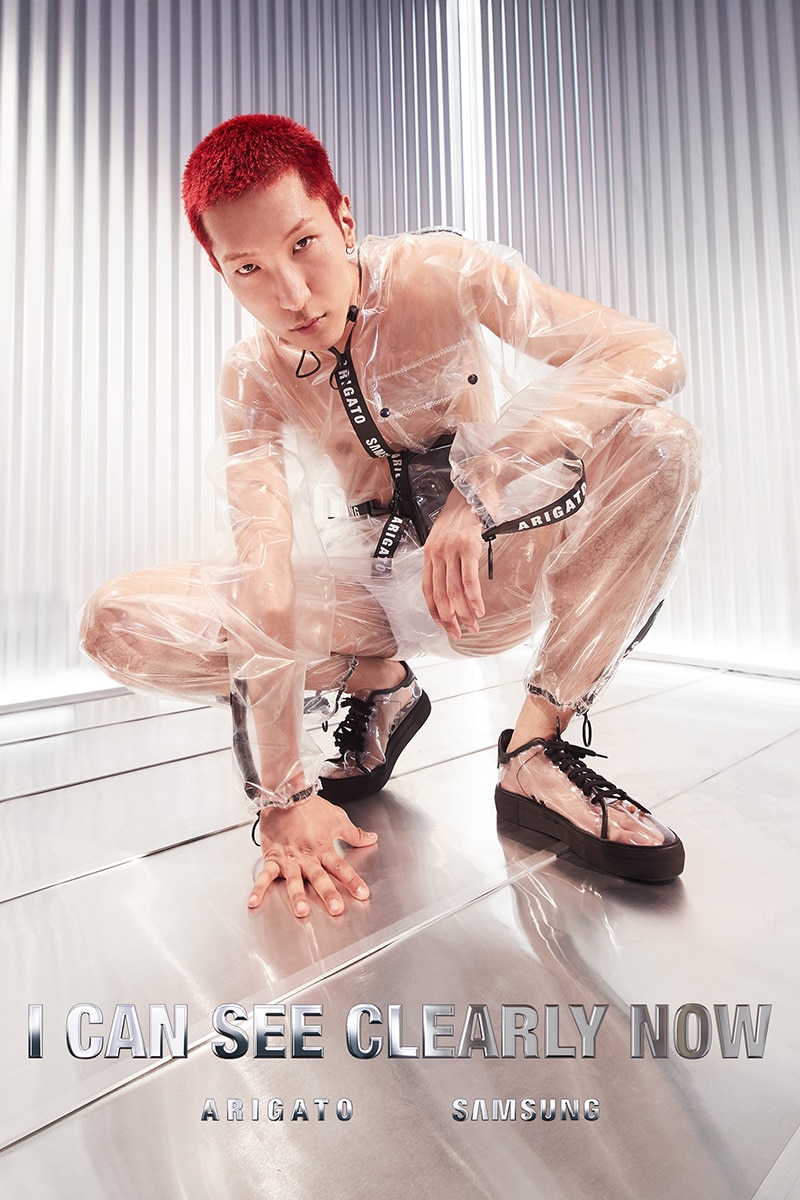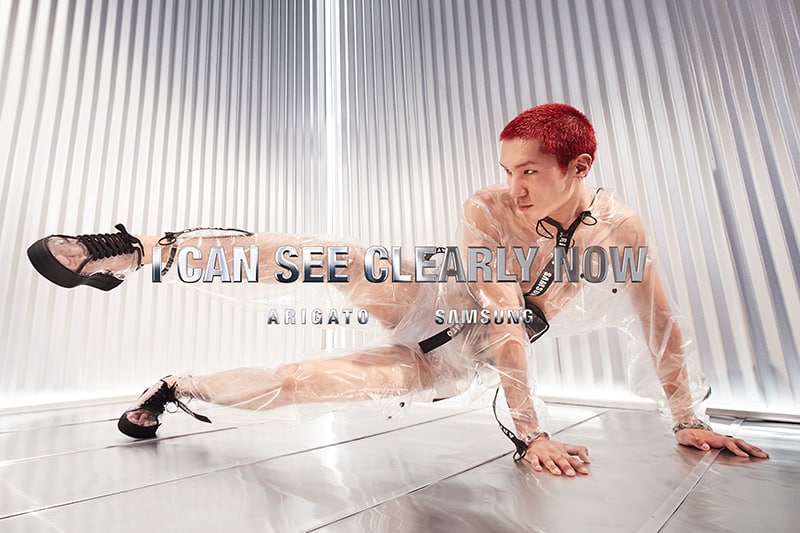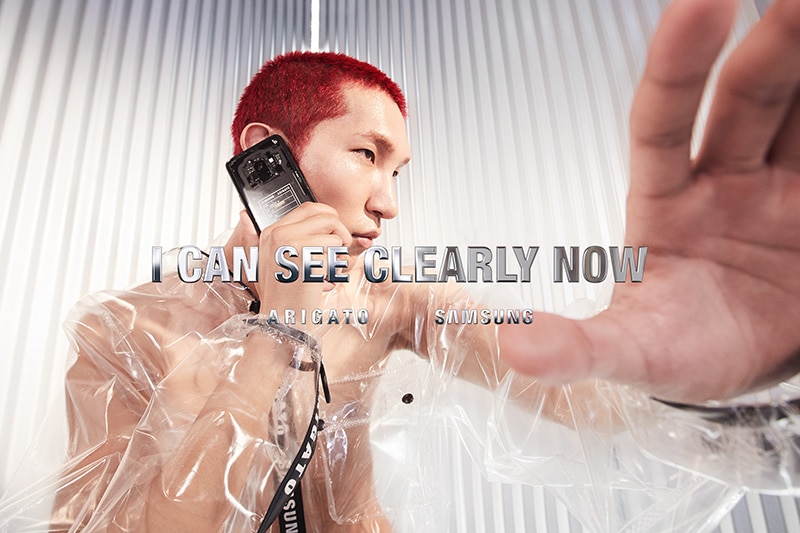 Axel Arigato announces its collaboration and the joining of forces with tech giant, Samsung.
Coming together on a collaboration by the recognition that technology is shaping the future of fashion, it is drawing society forward, revolutionizing the way people shop and how the industry moves. The concept of the collection is transparency, leaving little to the imagination. Axel Arigato and Samsung took to this collection as the perfect symbolization of a new culture, seeming to show there is nothing to hide. Entailing a 5-piece, completely see-through collection made up of trousers, jacket, bag, shoes and the Samsung Galaxy S9.
The campaign was shot by Spanish photographer Kito Muñoz.