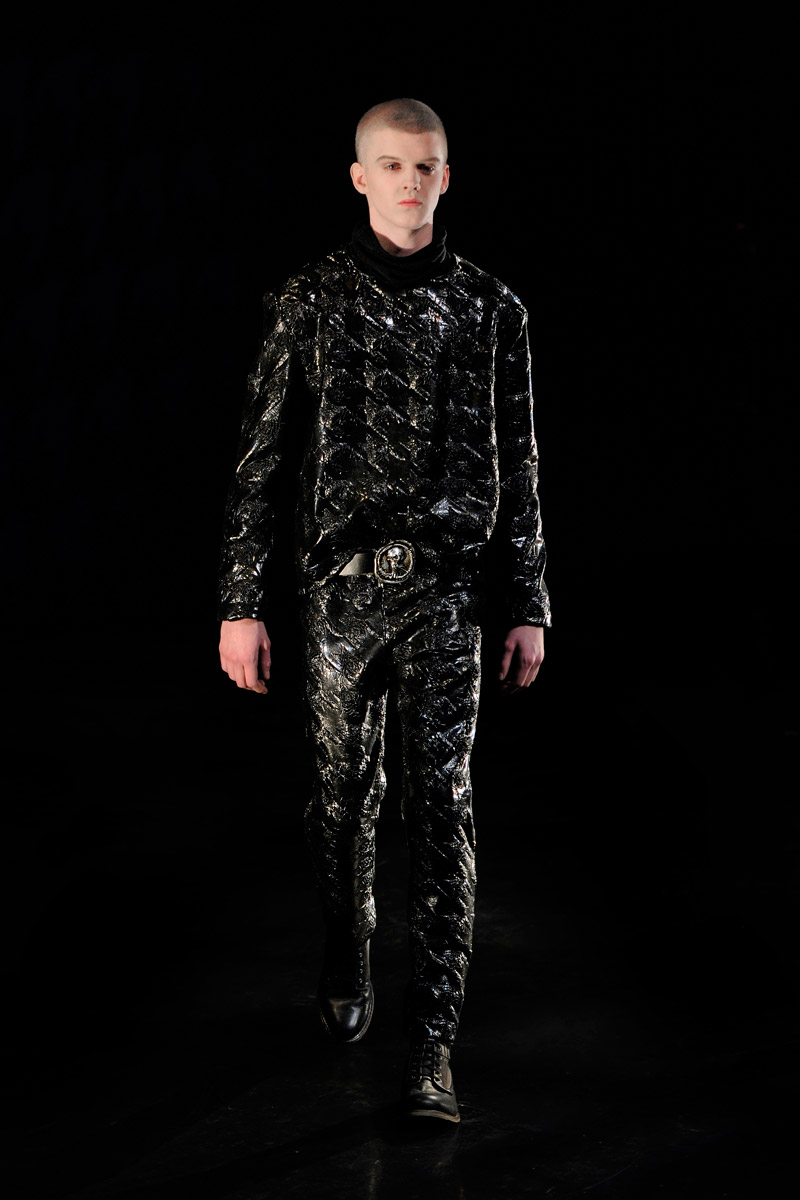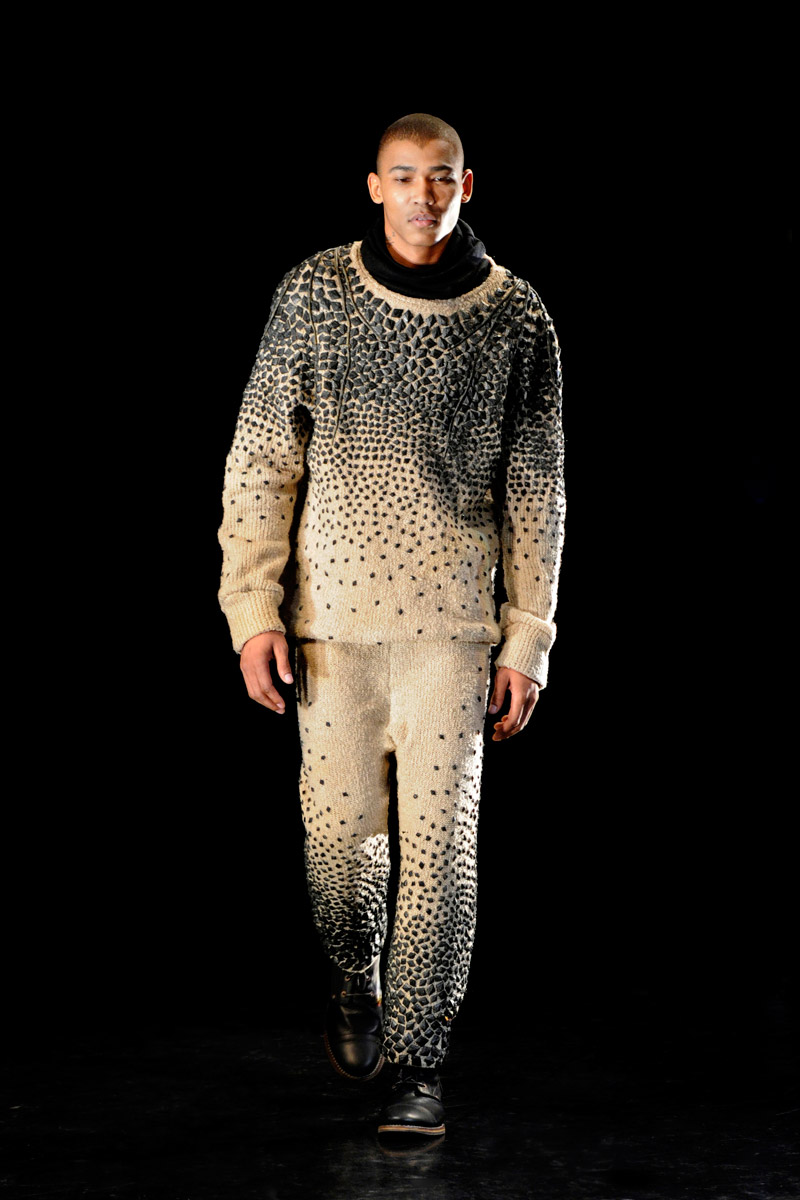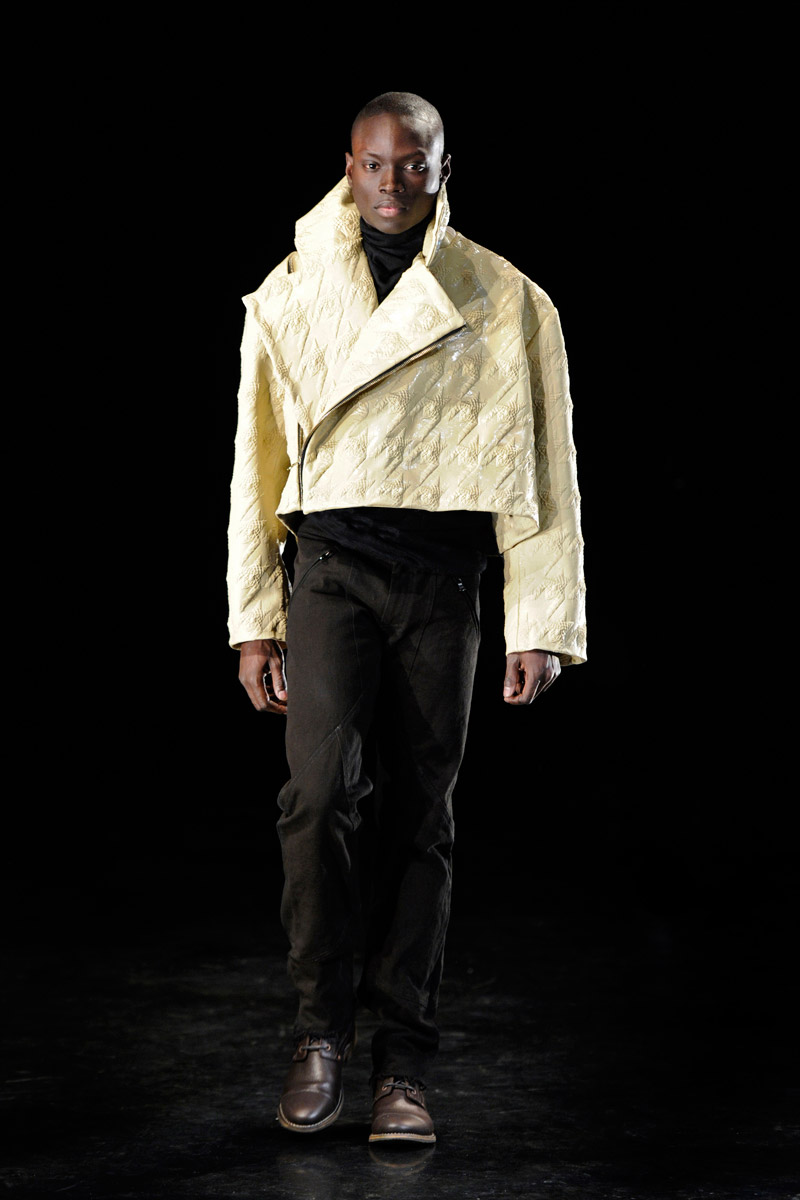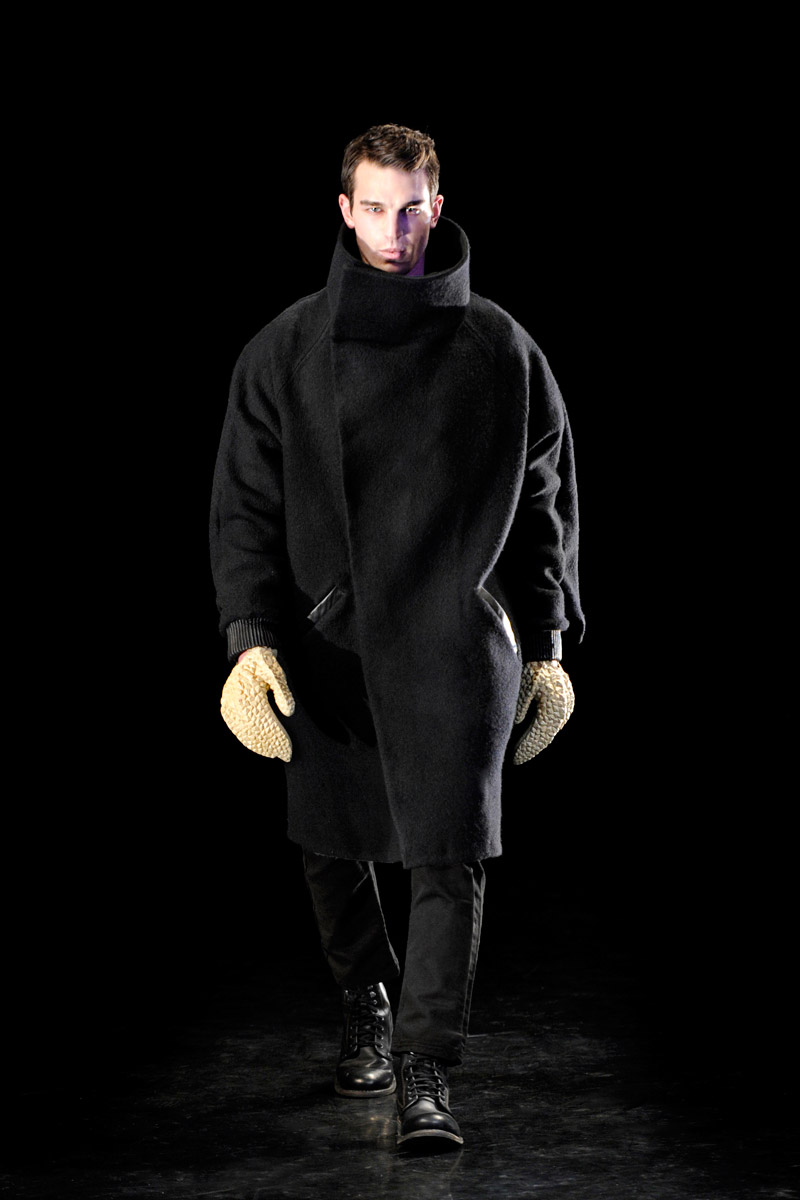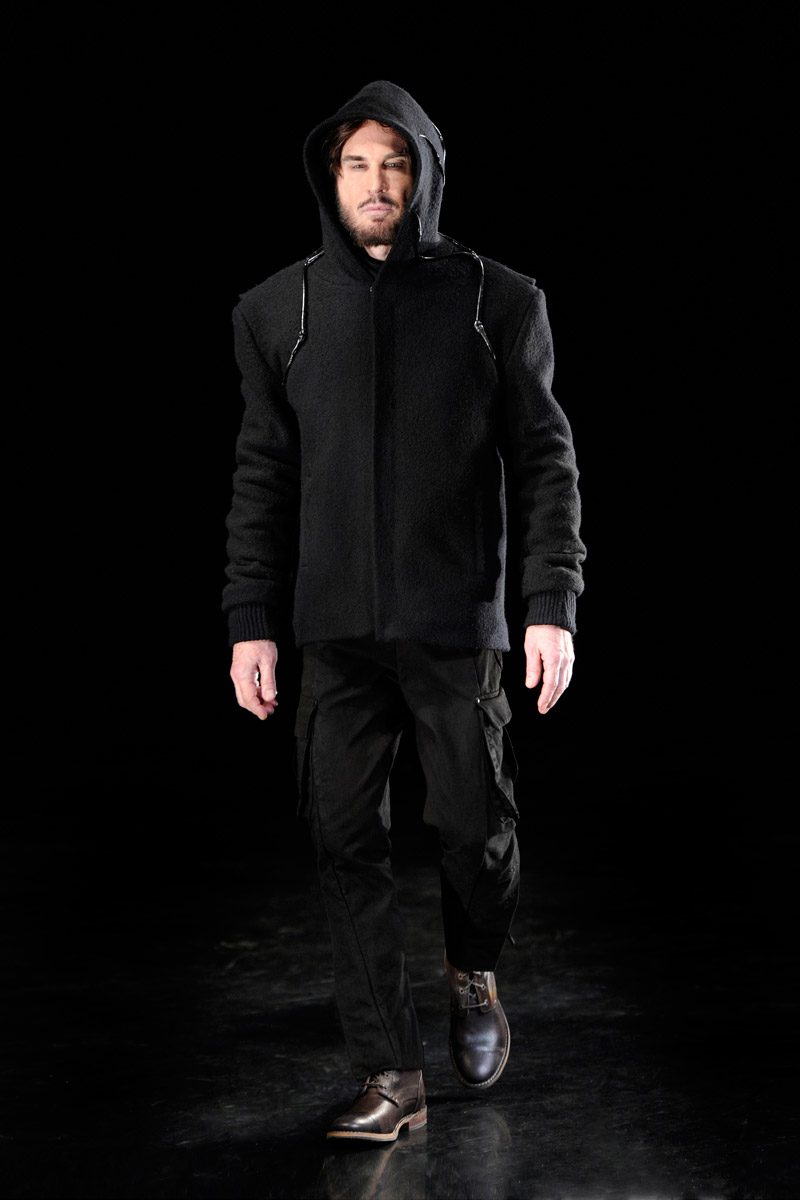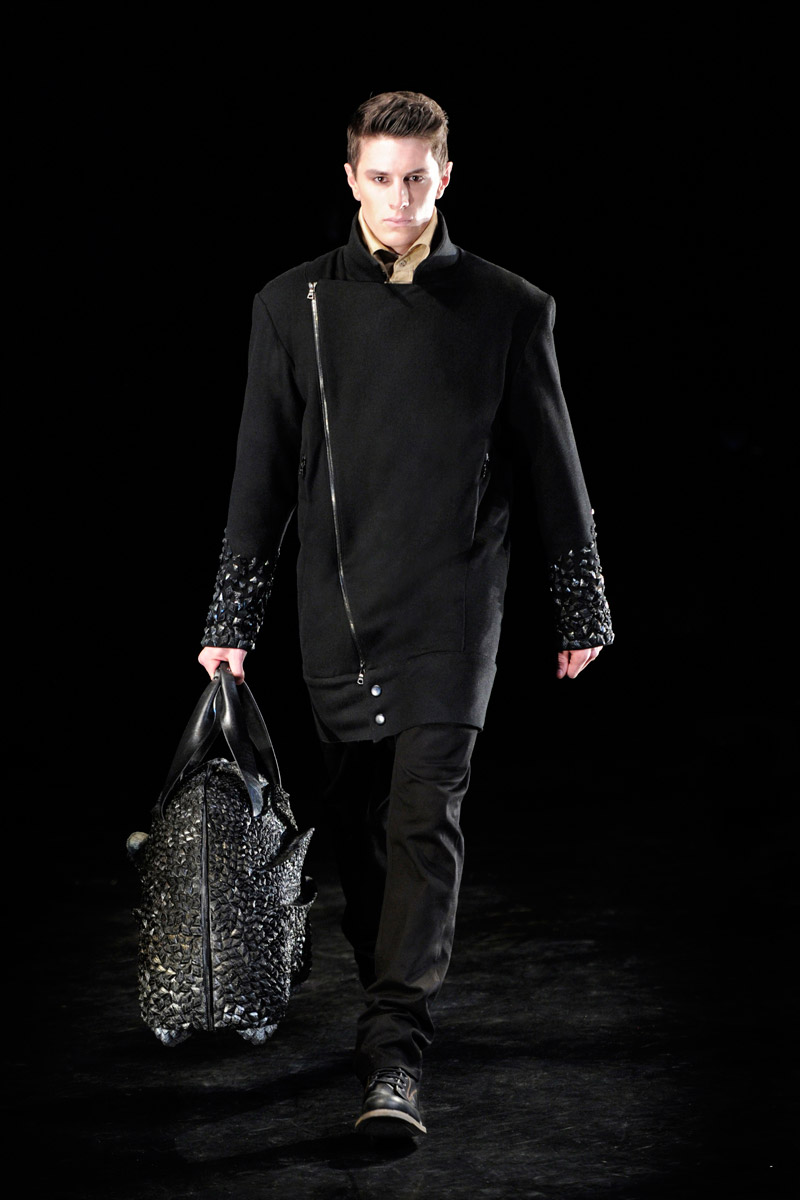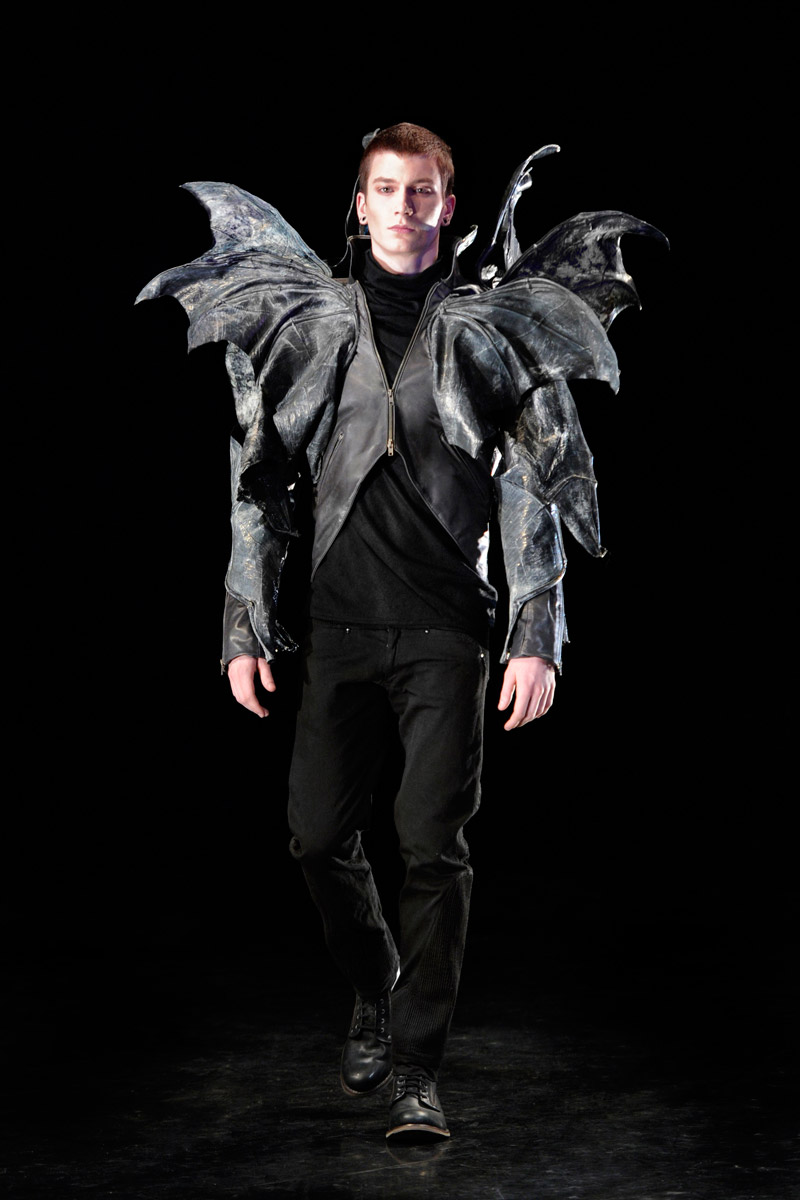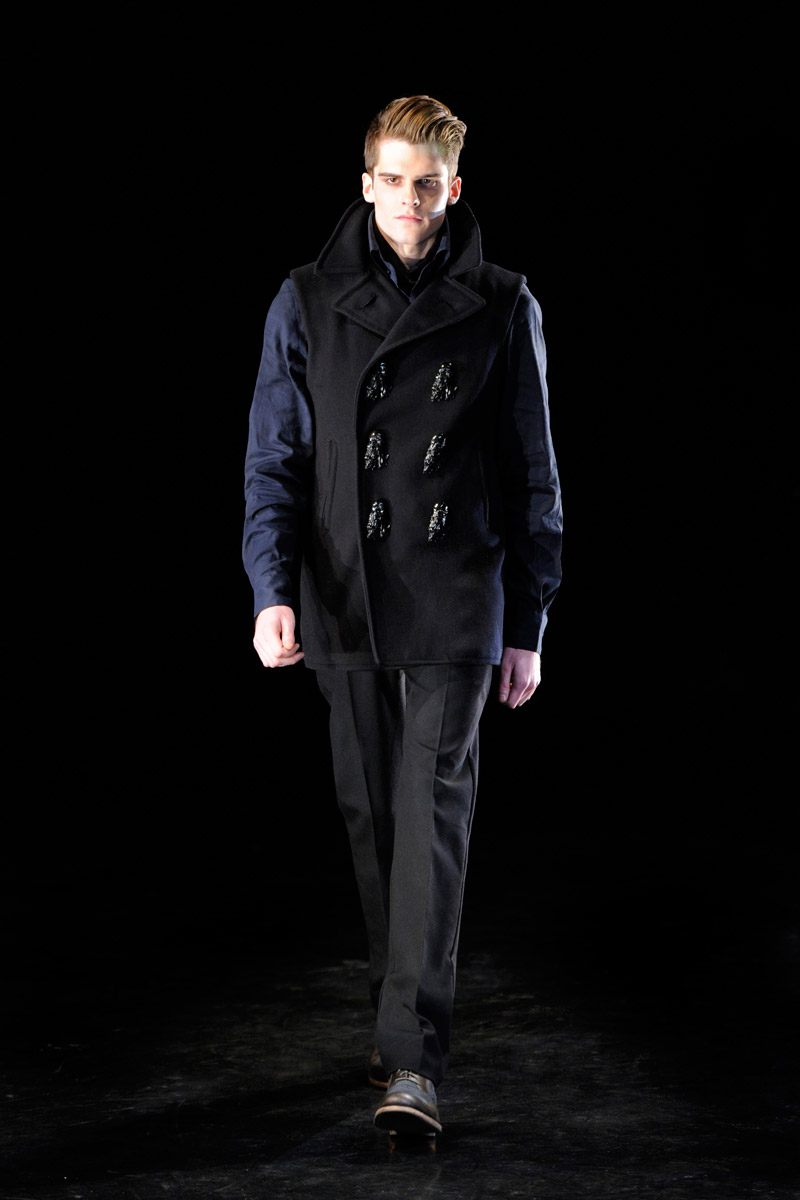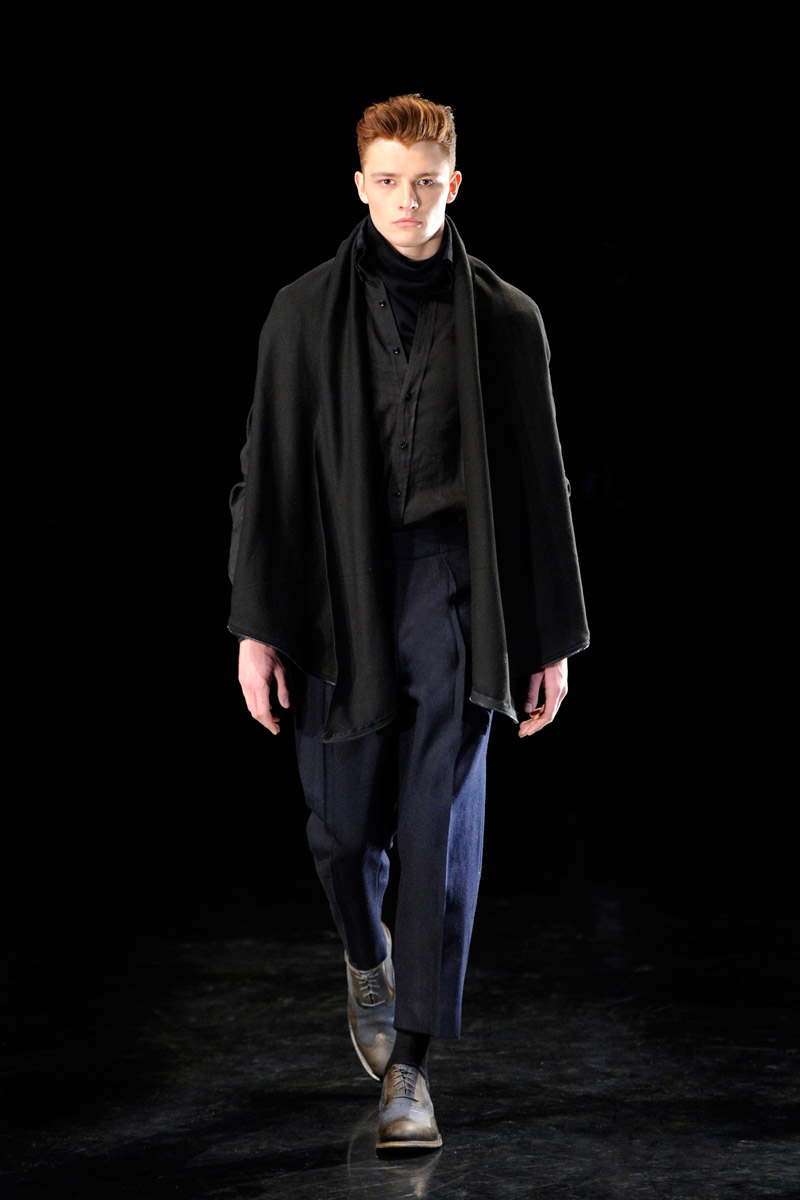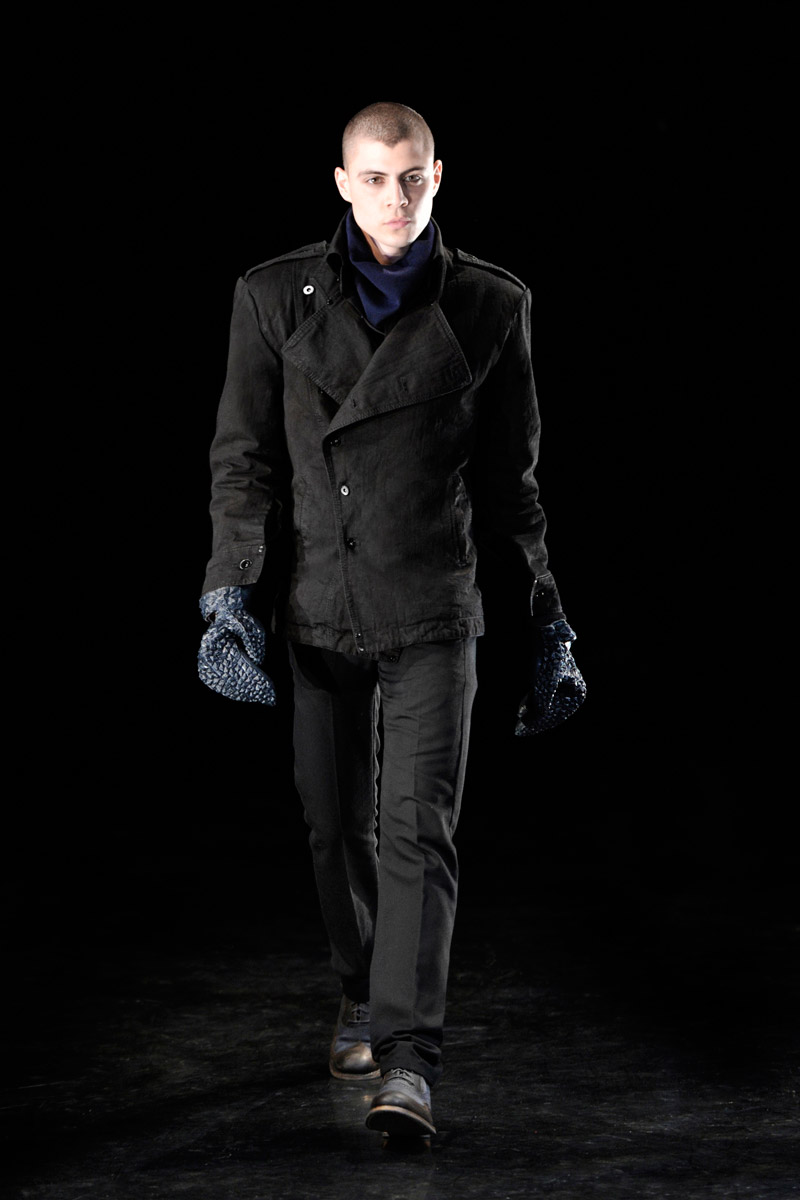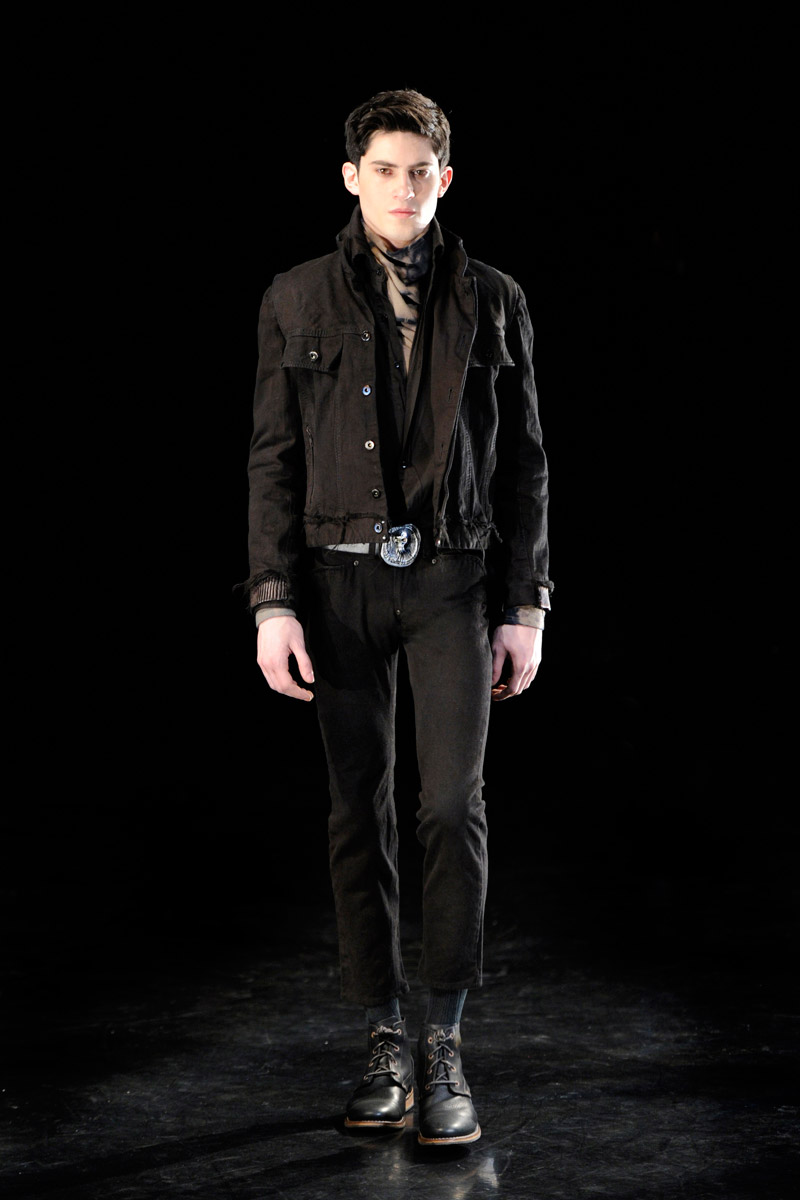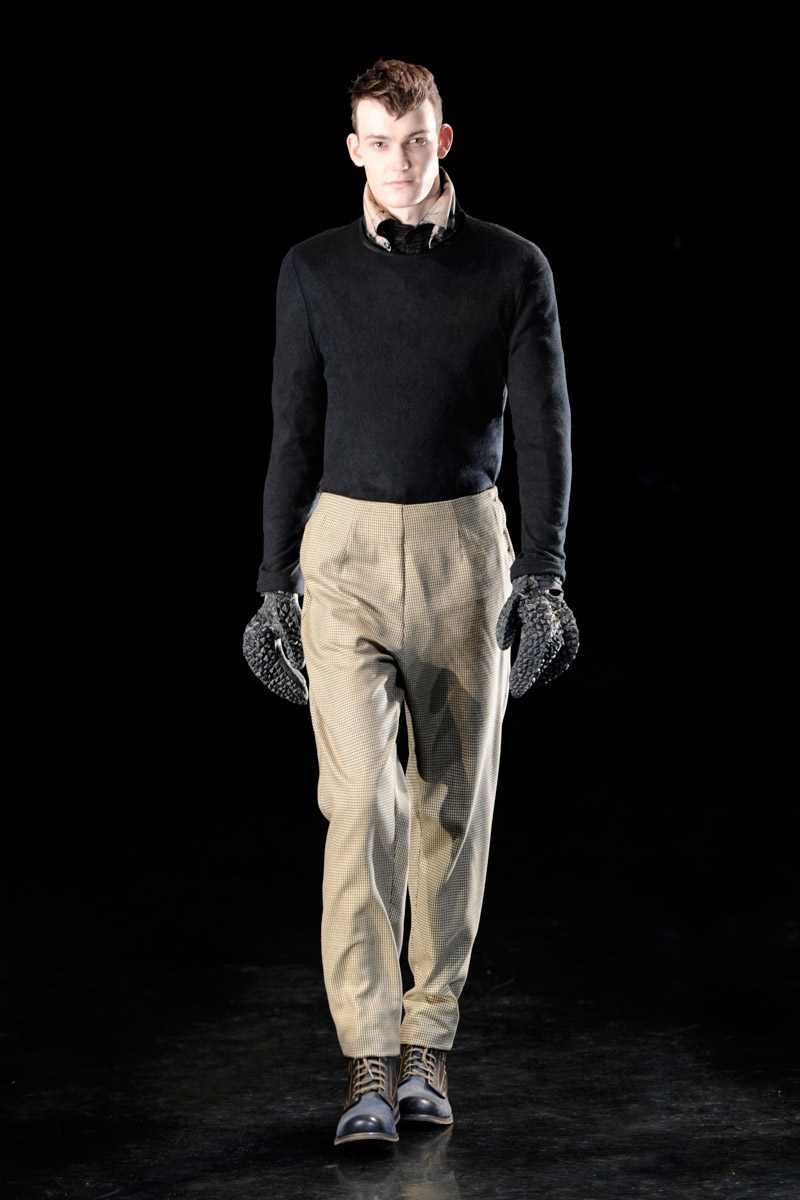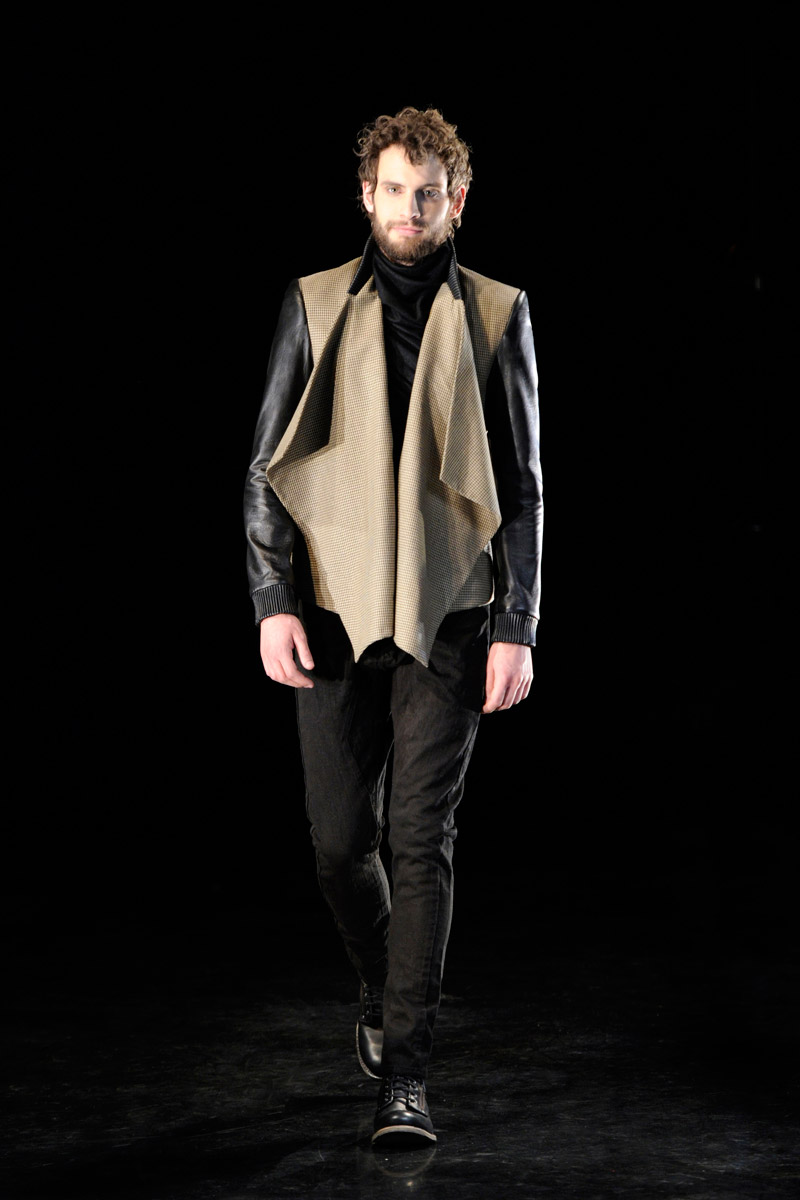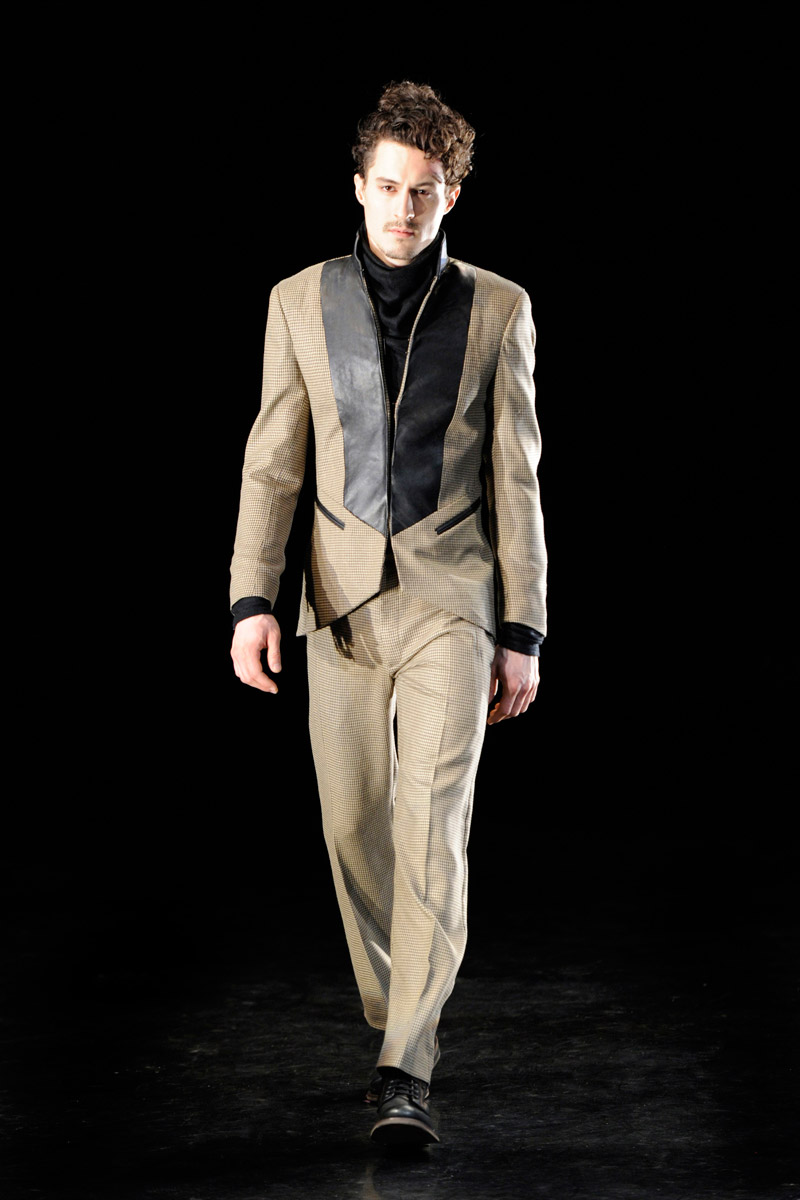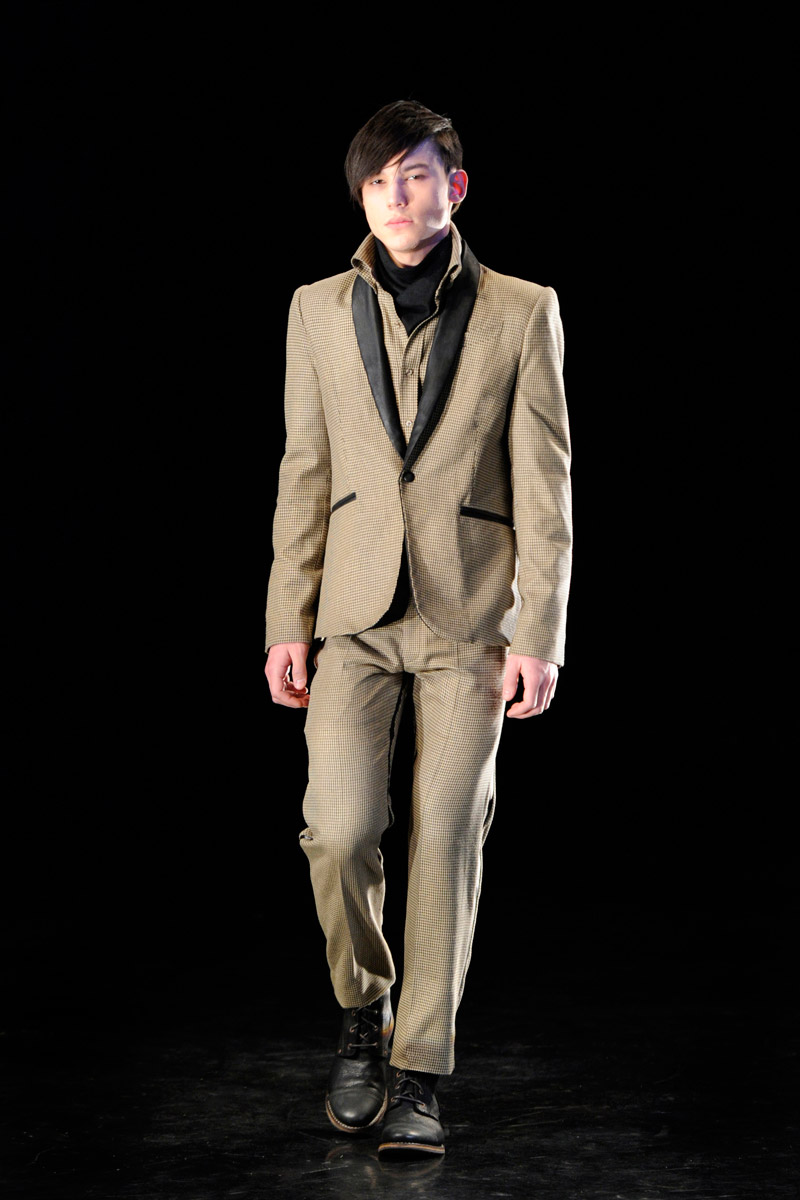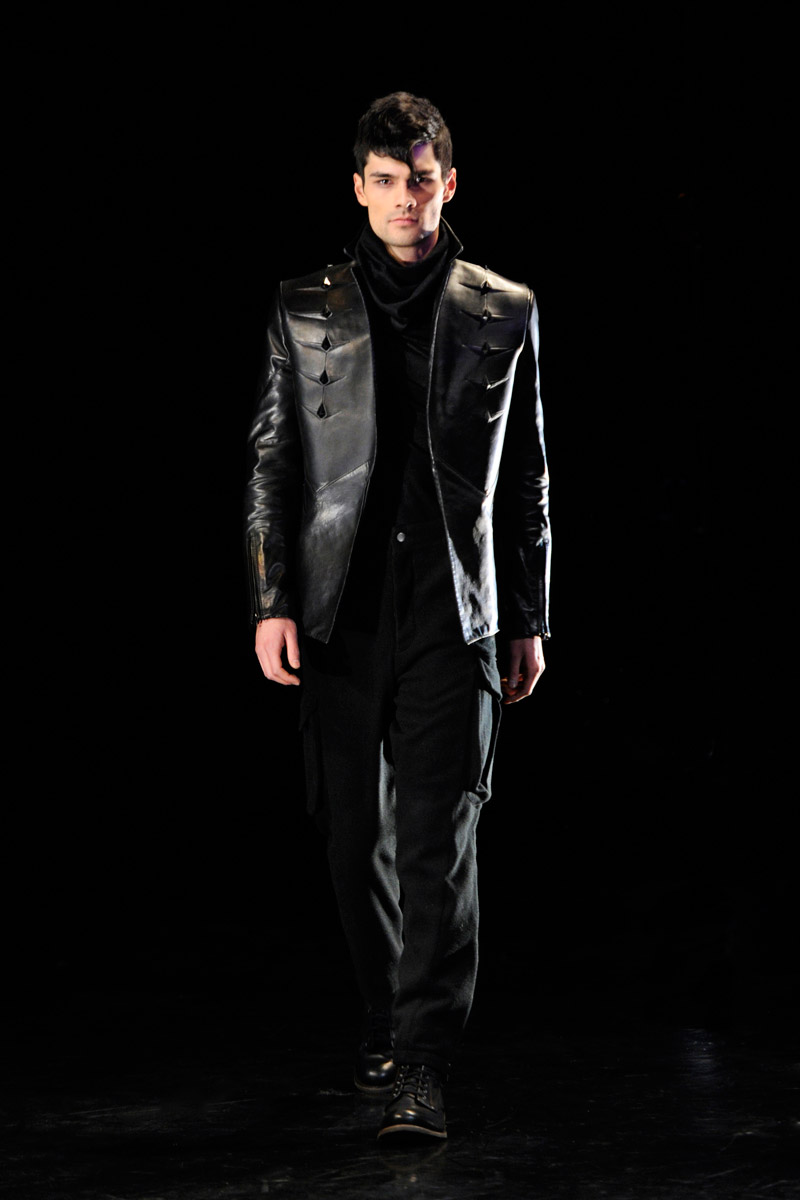 Asher Levine presented his Fall/Winter 2013 collection at the MMAC (248 W 60th St. NY, NY 10023). A custom track by Mess Kid synched to an animation of skulls, bats and houndstooth invaded the stage as models walked.
Following the runway, Levine gave a demonstration of new Bluetooth technology embedded in premium pieces, which communicate clothing and accessories to your smart phone preventing loss and theft. The collaboration with Phone Halo marks the first time clothing communicates with your smart phone.
Looking to classic tailoring techniques, innovative technology and materials, Levine focuses this season's collection on the interplay of casual and formal attire. The designer reflects on suiting with an emphasis on Italian wools and houndstooth. The archetypal houndstooth pattern is reimagined through color, texture and scale, playing with form.
The collection embodies Levine's sense of dark creative energy. His fantastical obsessions come to life in the bat and skull iconography. The collection strongly influenced by legendary composer and songwriter, Jim Steinman, dares to push to boundaries of menswear. The season debuts several new product lines with an emphasis on accessories such as handcrafted Weekend Bags made from high functioning silicone, and ultramodern gloves.
Levine's affinity for technological advances led to a partnership with software developer, Phone Halo. Microchip locating technology is integrated into the clothing and accessories for the FW13 collection.