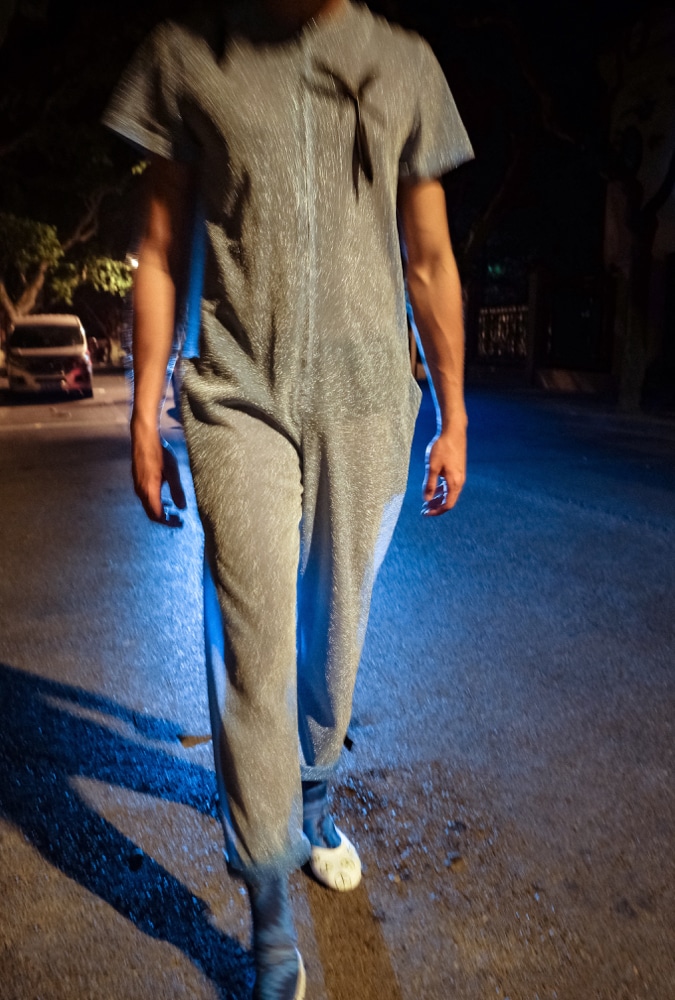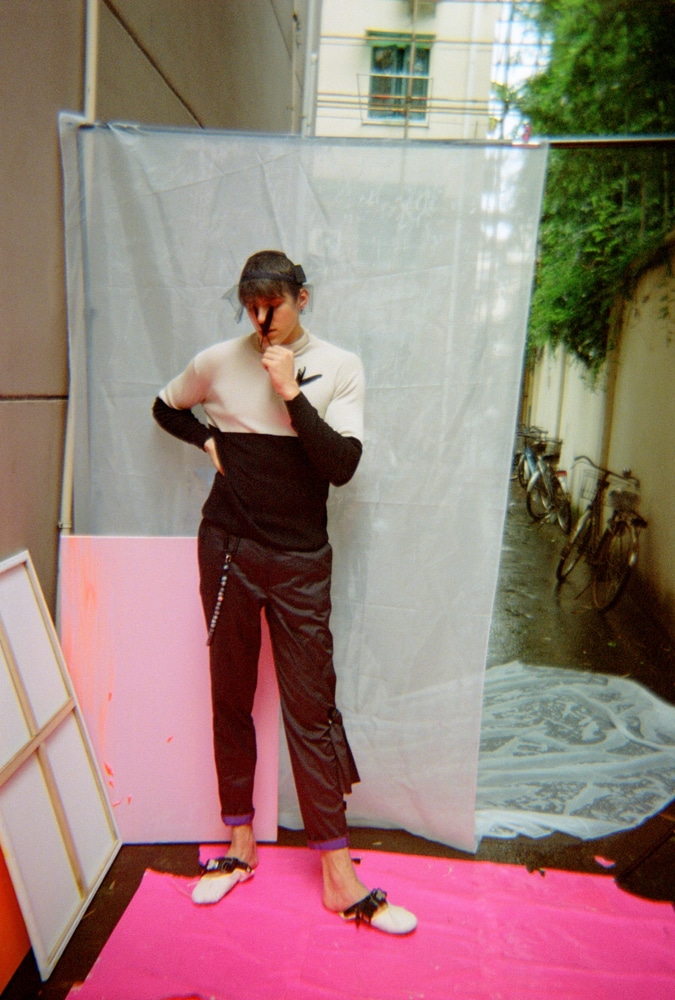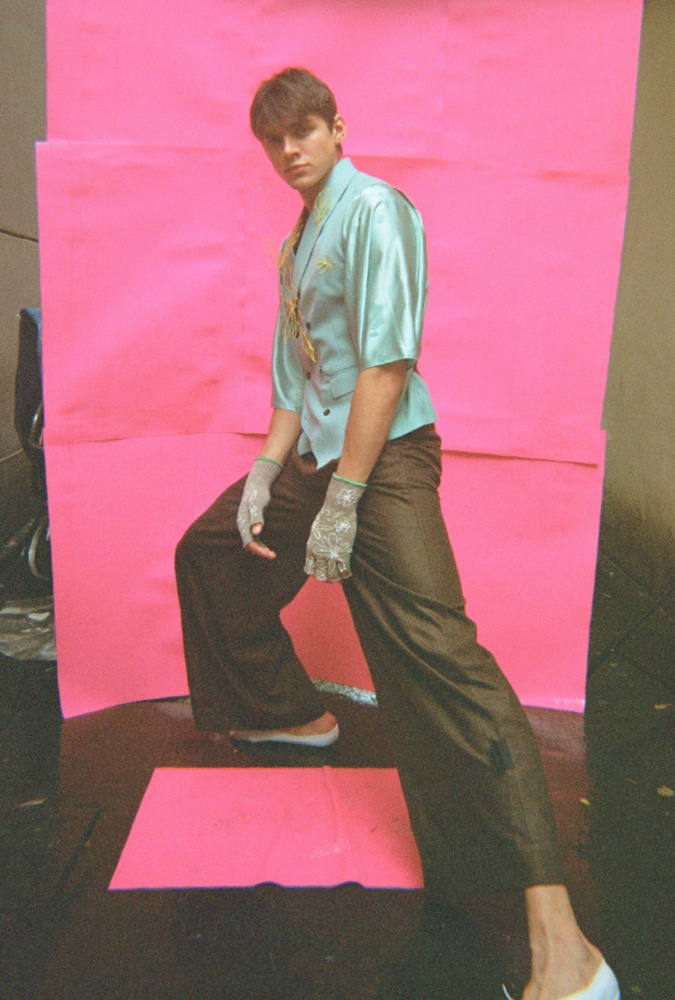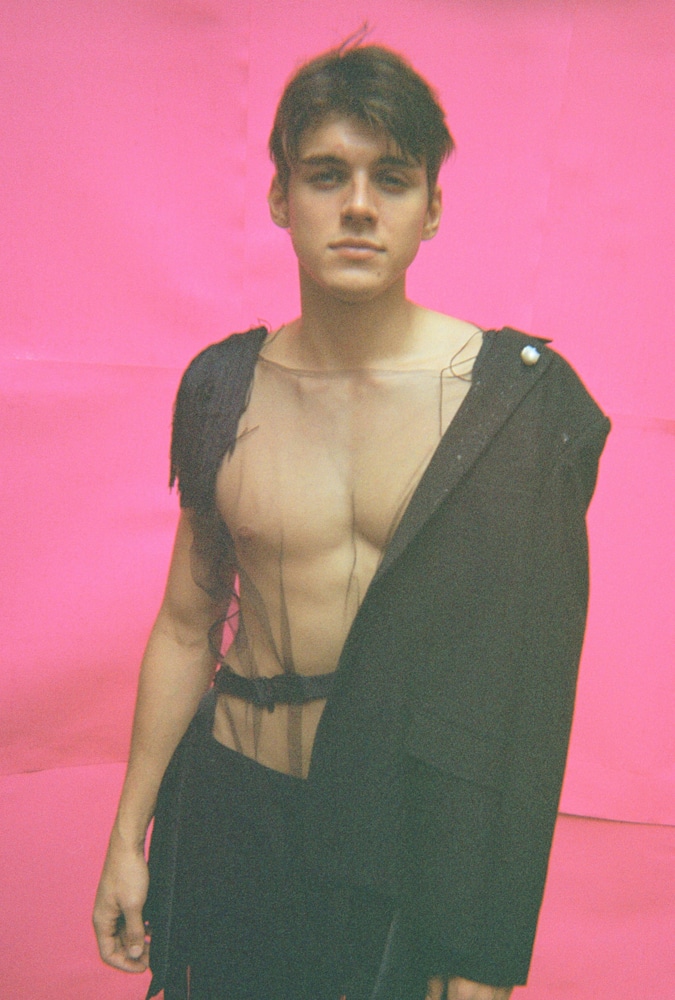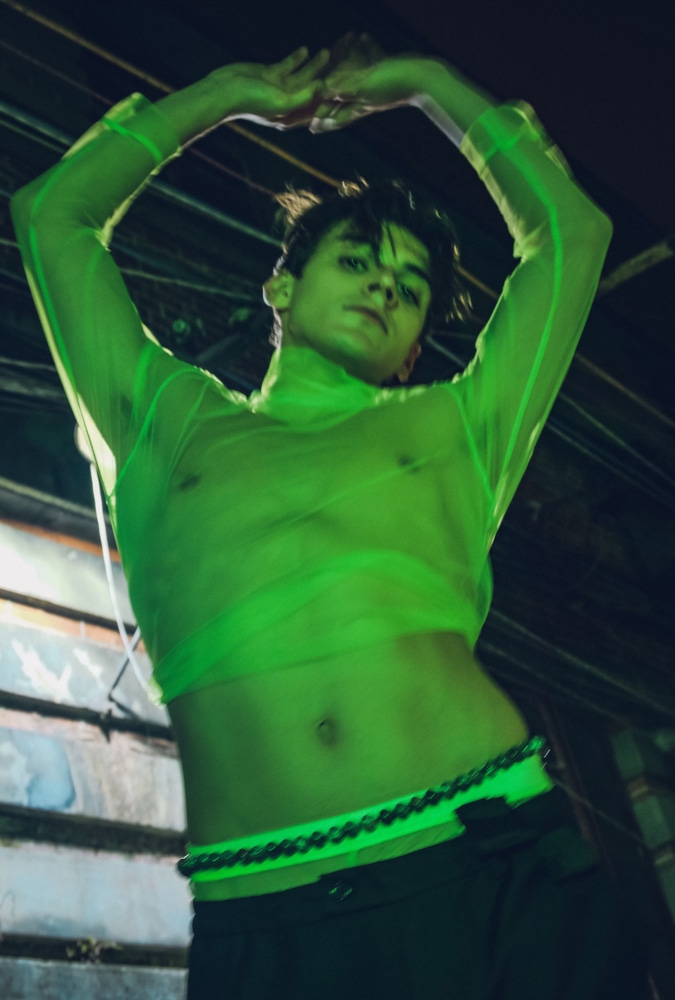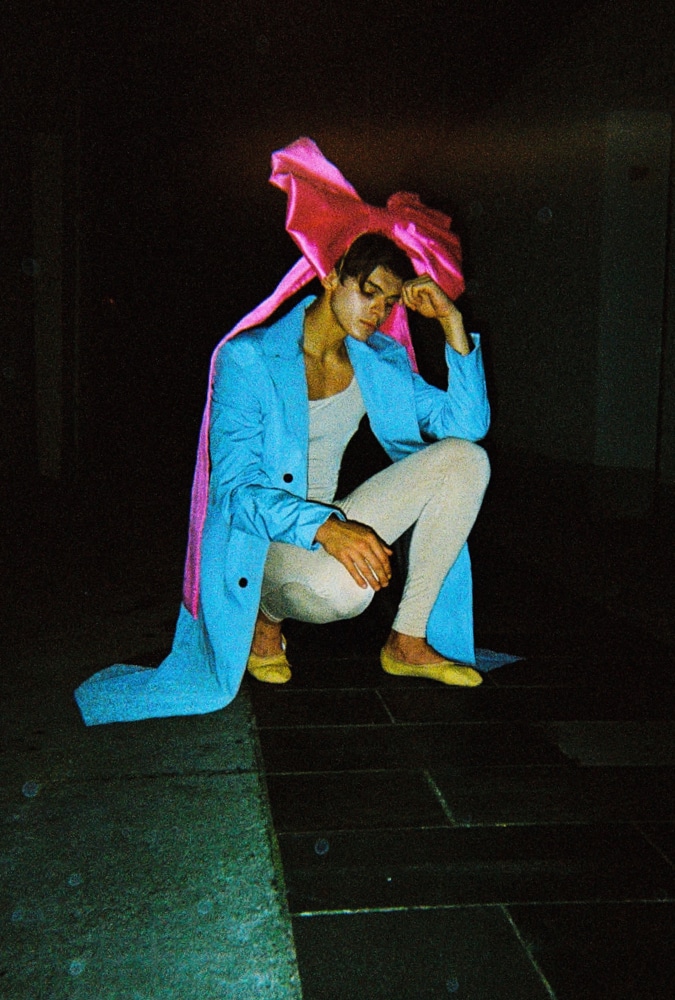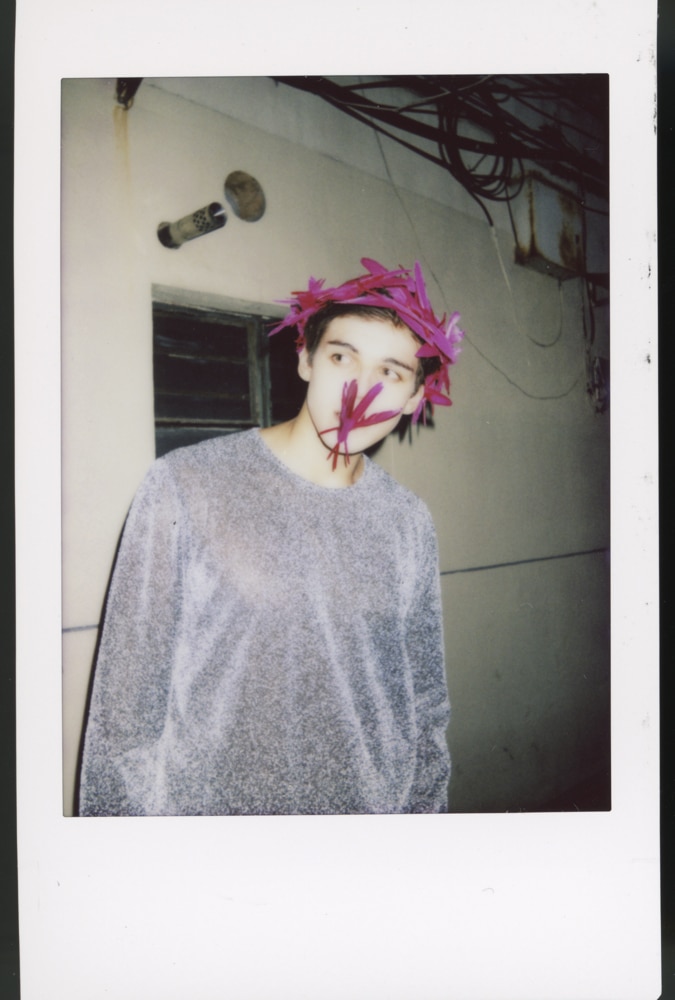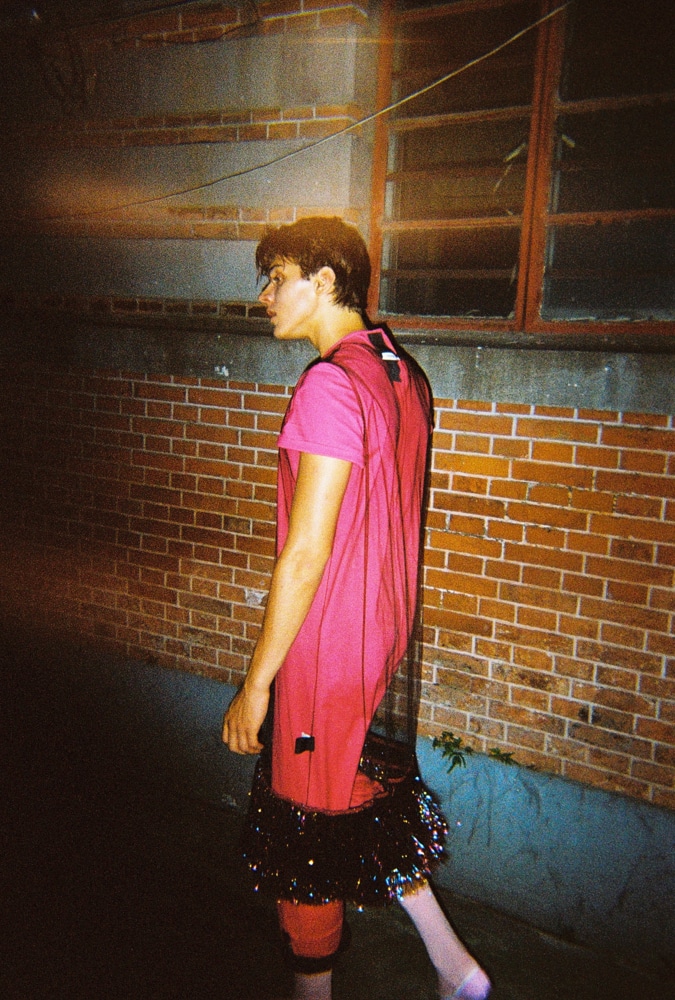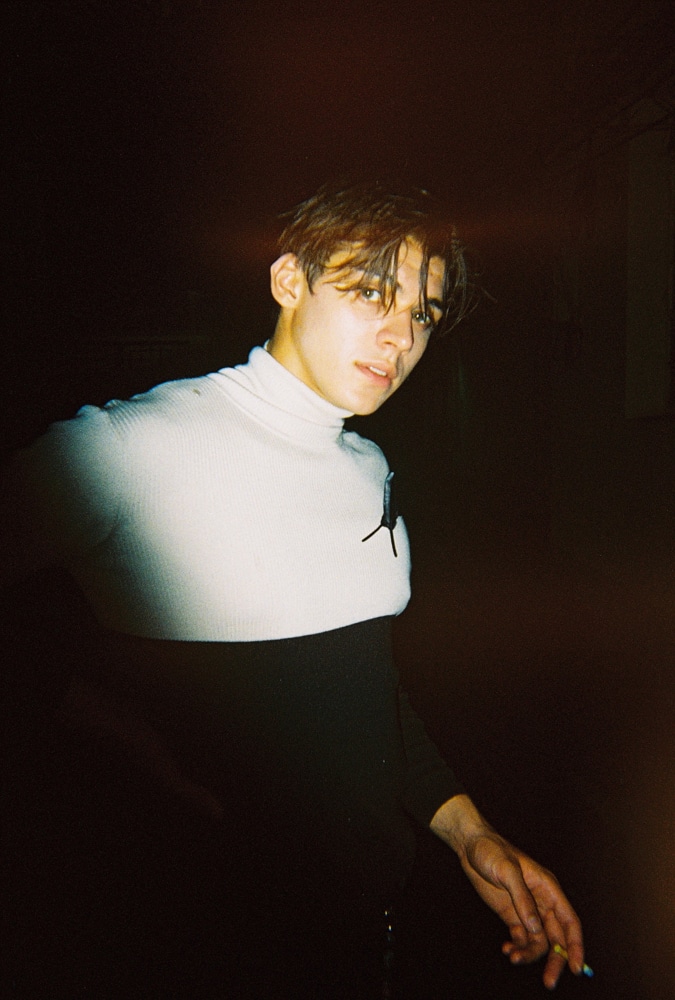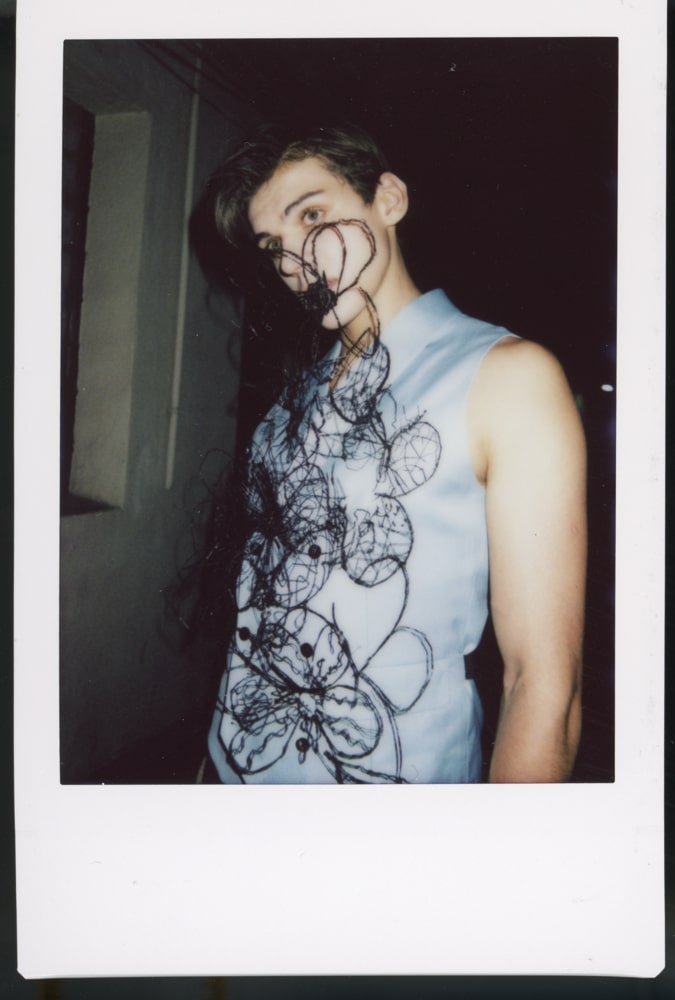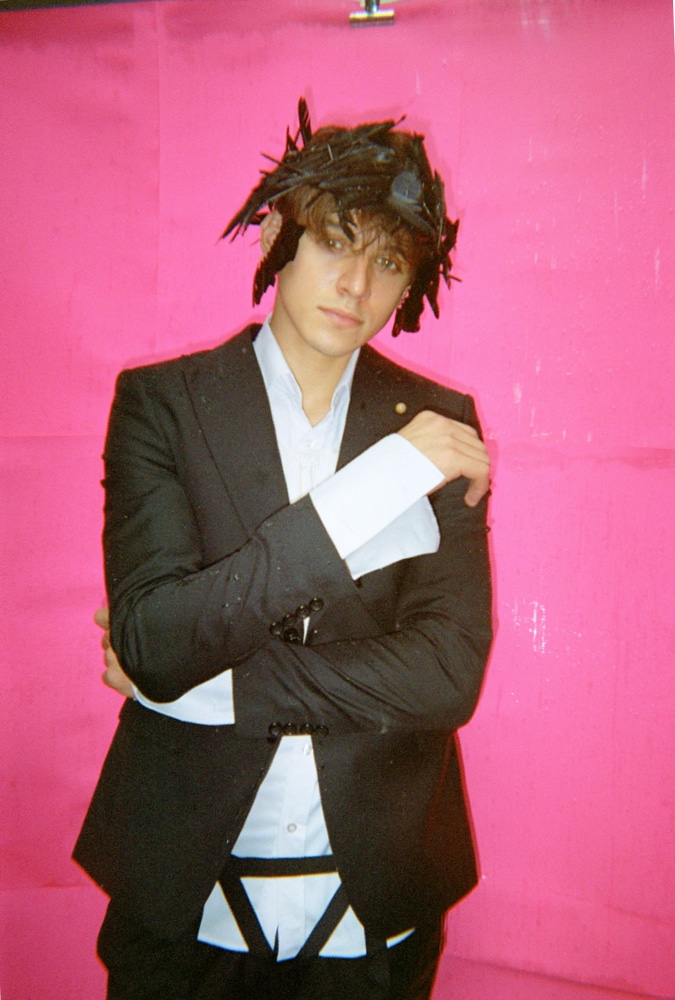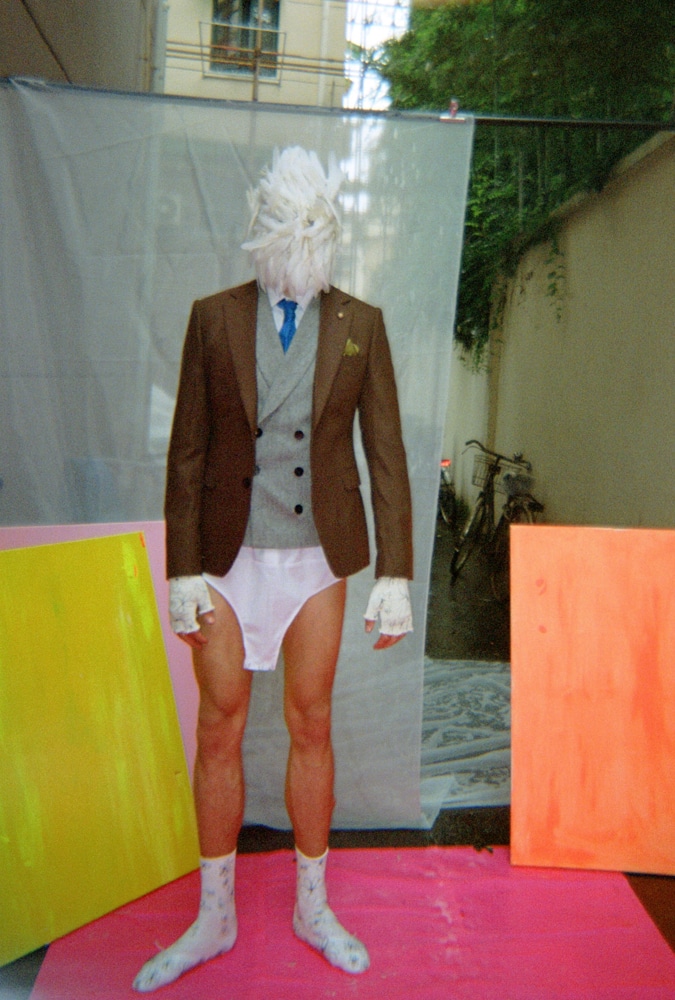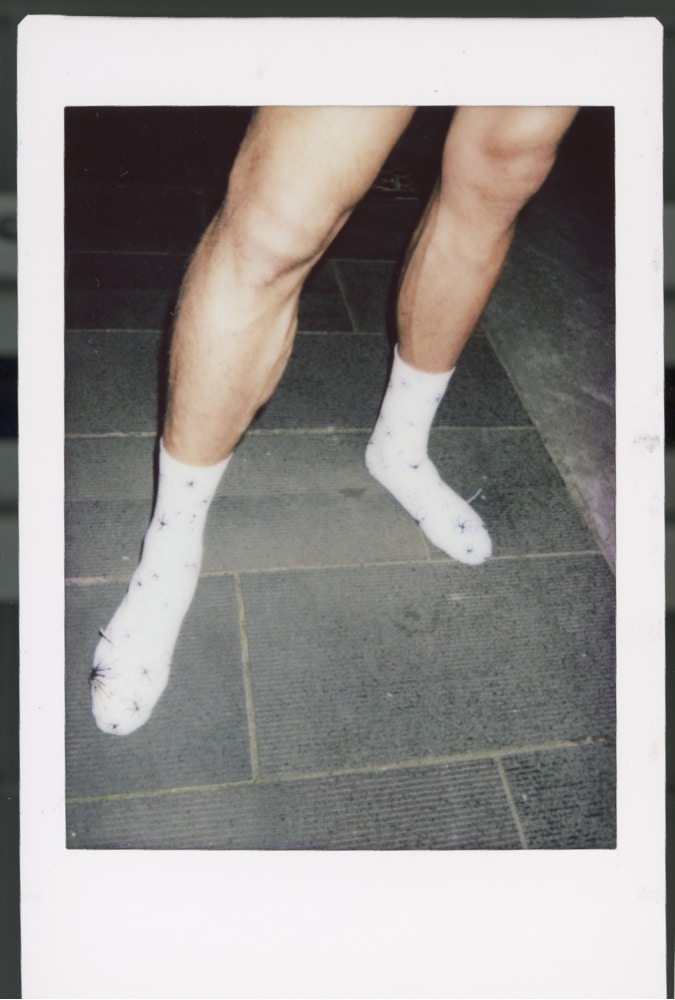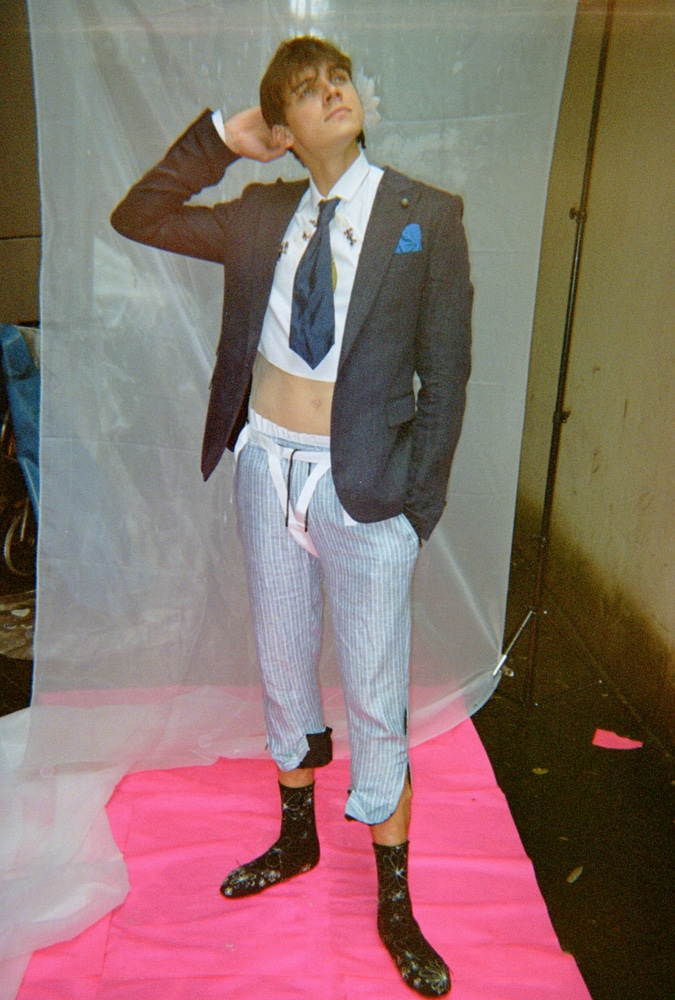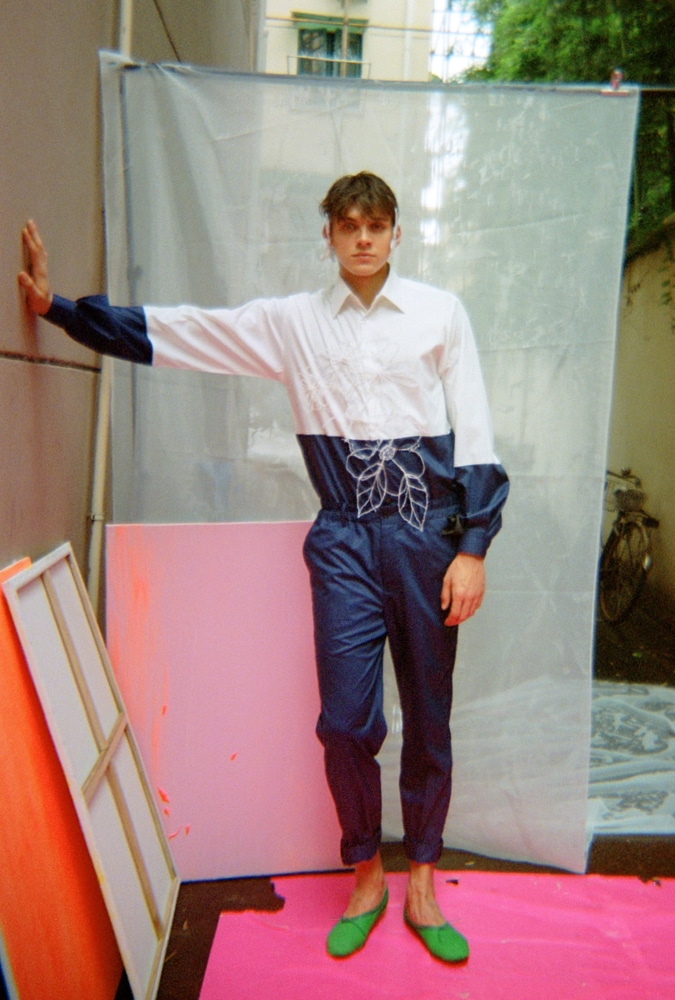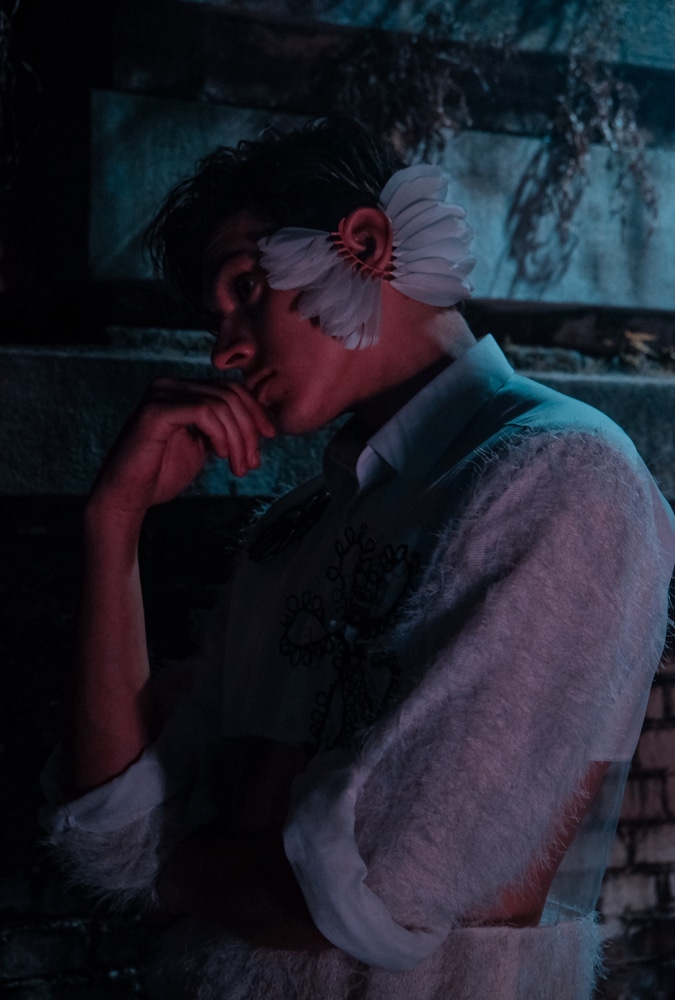 Russian menswear designer Artem Shumov created a new spring-summer 2021 collection during the lockdown in Shanghai.
This season, the designer studies human behaviour through the prism of theatre and ballet costumes. The Shakespearean philosophy "All the world is a stage, and all the men and women merely players" is more relevant than ever: a prolonged quarantine brought "avatars", images of people online, to the forefront of their real life. The collection combines classic style with outrageous dressing: grey and blue wool suits and see-through tops with feather trim, white dress shirts with inserts of mesh, poplin and ballet bodysuits. Basic formal suits shades are mixed with neon accents in details and metallic colours of lurex fabrics. The lookbook styled with huge bows, embroidery and feathers refers to the 20s of the last century and emphasizes the theatrical concept of the new collection.
Artem shares his experience of working during the lockdown: "The world is changing at an incredible pace, and of course, the brand is also adapting to it. We have changed our mission this season, it is important for us to find a balance between the inner and outer world of our clients so they feel comfortable with themselves. We all play different roles and try on different images for different situations. I want the change between those looks to be easy, so the people remain in harmony with themselves. We no longer have time for detrimental compromises".
Photographer: Gabriele Cordioli @gabriele.cordioli Artem Shumov @artemshumov
Model: Vasya P @vasiapinch
Stylist: Kang Yung-Ning @uningkang
MUA: Hong Yang
Text: Gaia Khachikian @cette_girl