Arrels, from Barcelona to the world
Under the direction of producer Beatriz Janer, Arrels presents its new collection with a video, filmed in New York City, in which Neil Harbisson (the world's first cyborg artist and Arrels brand ambassador), introduces us to some pieces from the new season. Thanks to the antenna implanted in his skull, Neil can hear images and paint sounds.
Created in 2015, Arrels is the brainchild of cousins Javier and Pepe Llaudet. "Arrels is getting up on the right side of the bed, and putting your best foot forward; this is the origin of our slogan Upbeat Shoes," says Javier Llaudet, founding member of the brand.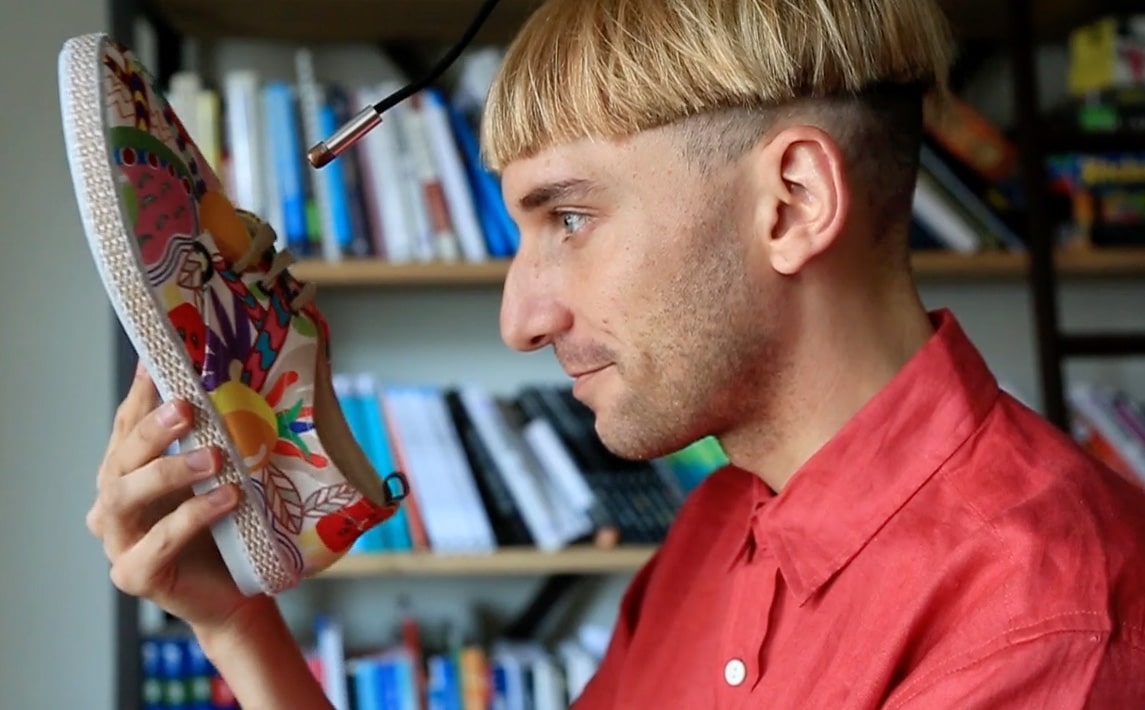 The name arrels, which means root in Catalan, is a tribute to the family's past in the textile industry, which promotes the idea of a return to the rural lifestyle in the face of cities that are becoming grayer and more dehumanized every day. Arrels is a splash of color!
Designed in Barcelona and produced 100% in Spain, Arrels shoes hope to inspire all those who slip into them, and spread the contagious Mediterranean spirit throughout the world.
For the spring/summer 2017 season, Arrels will be launching designs created by Malika Favre, Neil Harbisson, Ricardo Cavolo, Hey Studio, Brosmind, Catalina Estrada, Lagranja Design, Lara Costafreda, Batabasta, Zosen Bandido, Andoni Beristain, and Yoshi Sislay.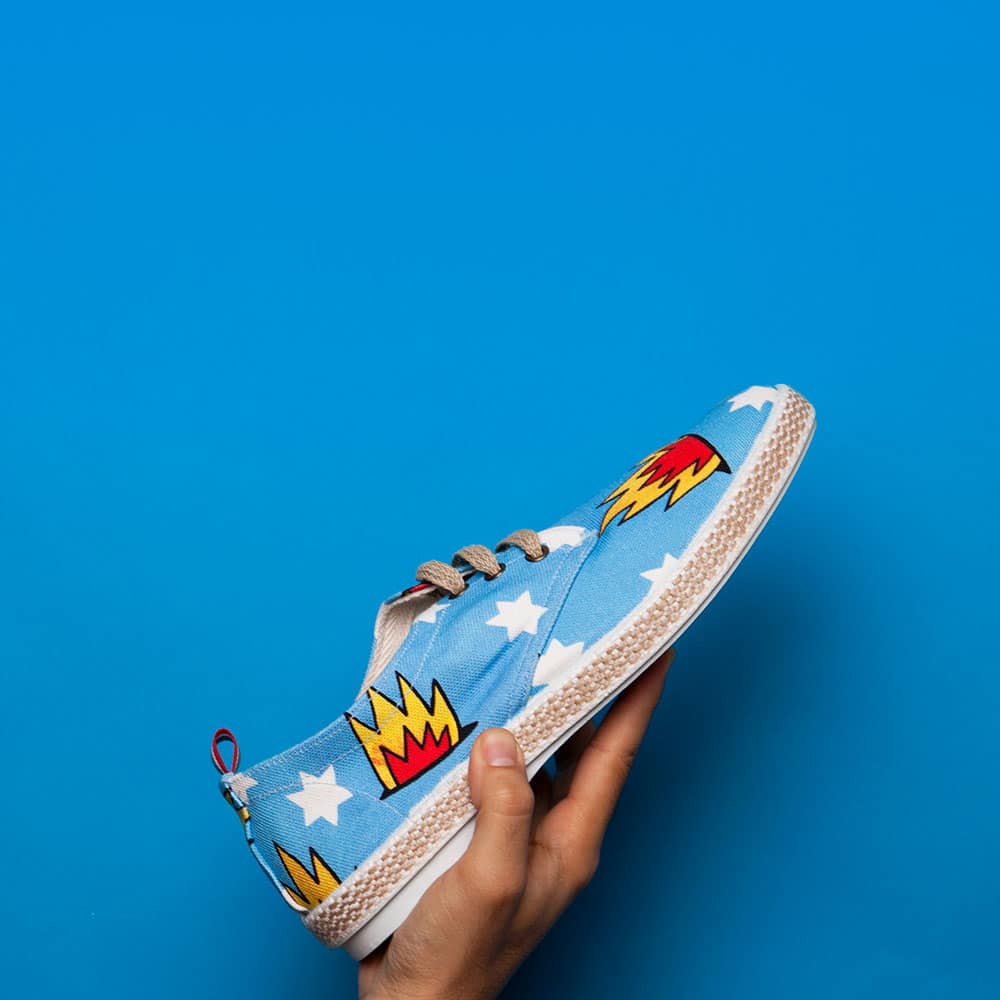 Arrels x Ricardo Cavolo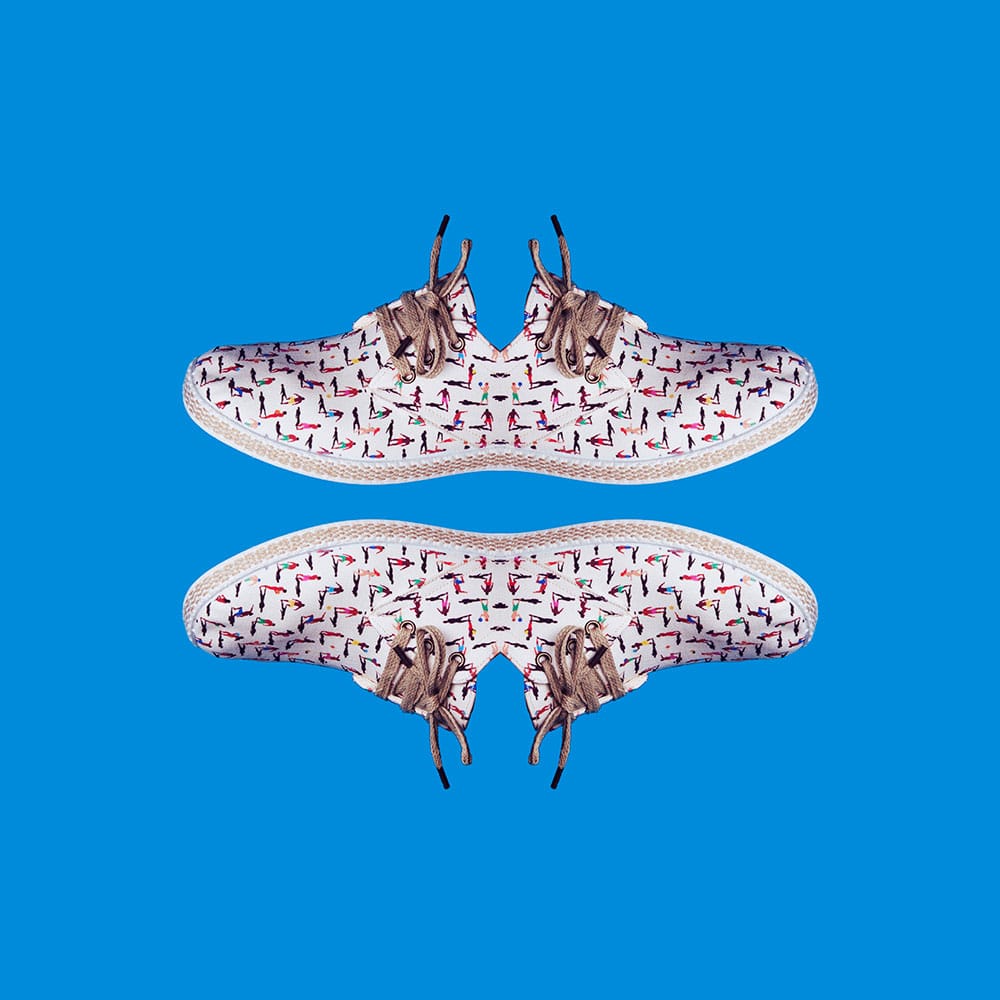 Arrels x Malika Favre
The collection, which has already been presented at the Tokyo fair, in the Micam in Milan, and the Who's Next Première in Paris, goes on sale in February 2017.