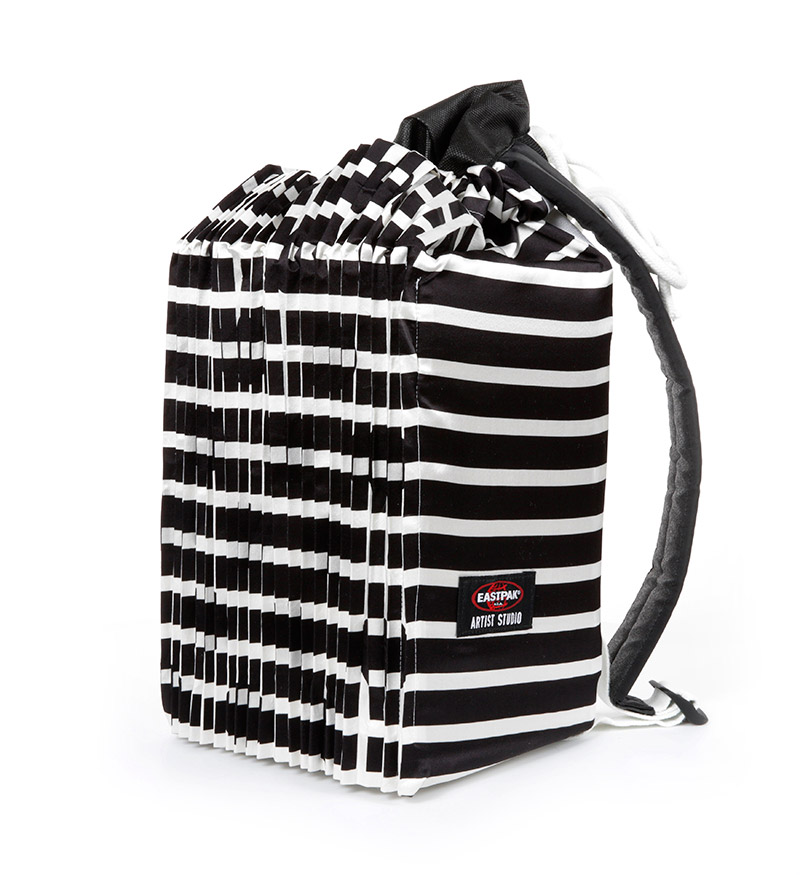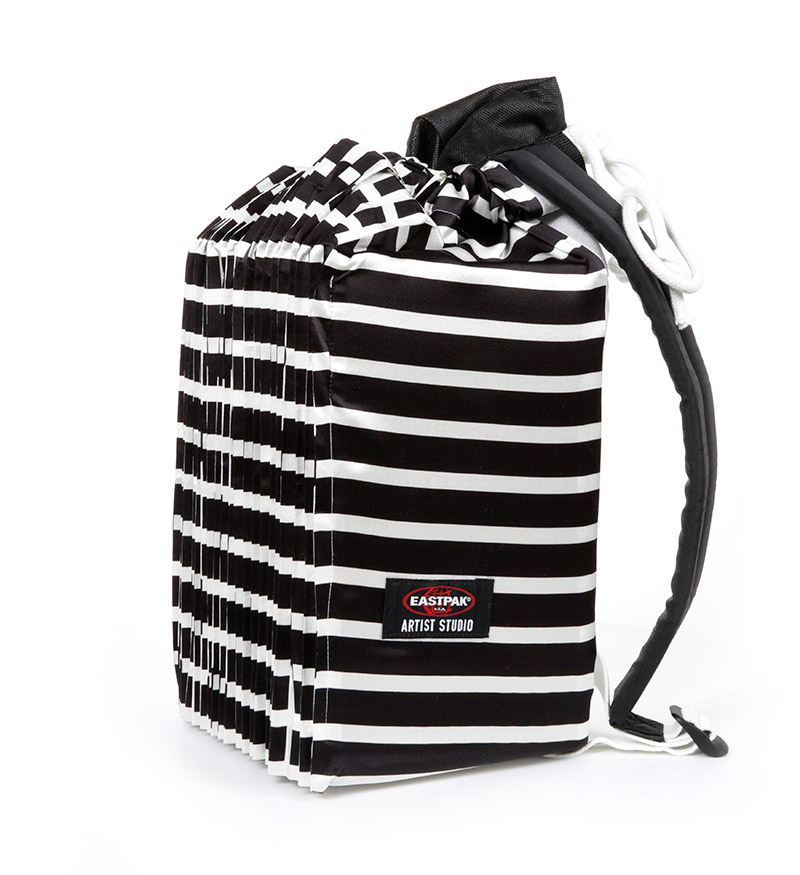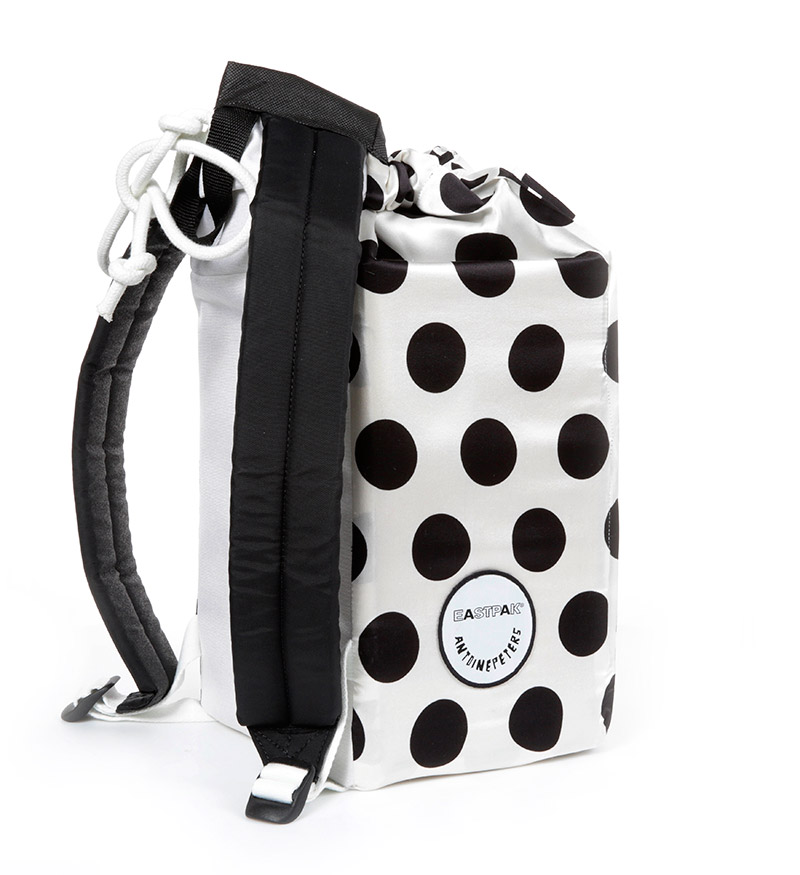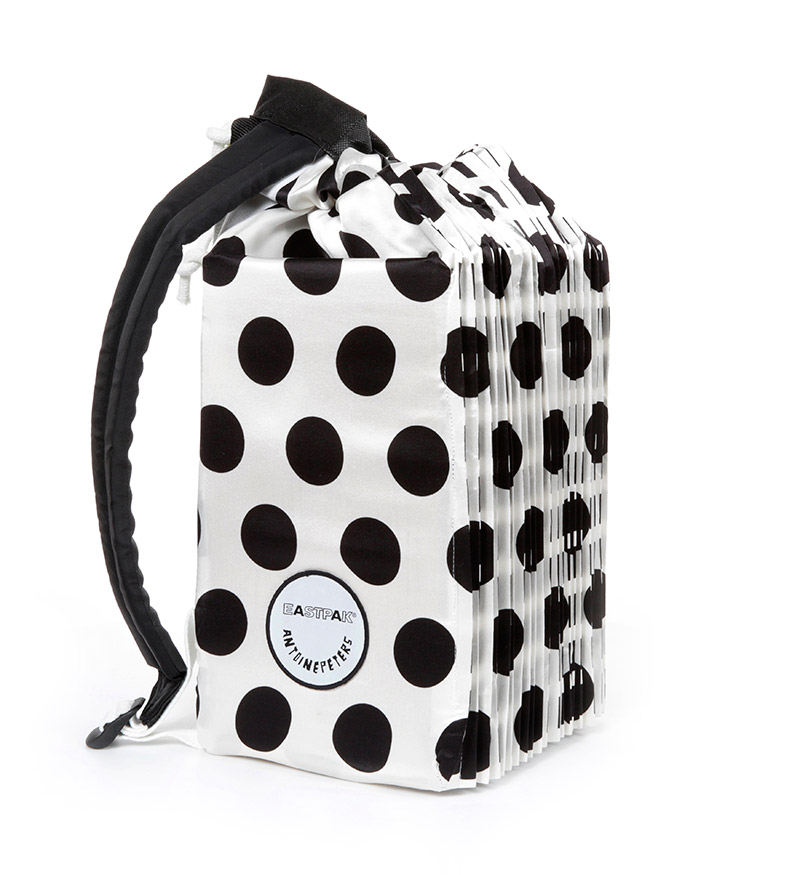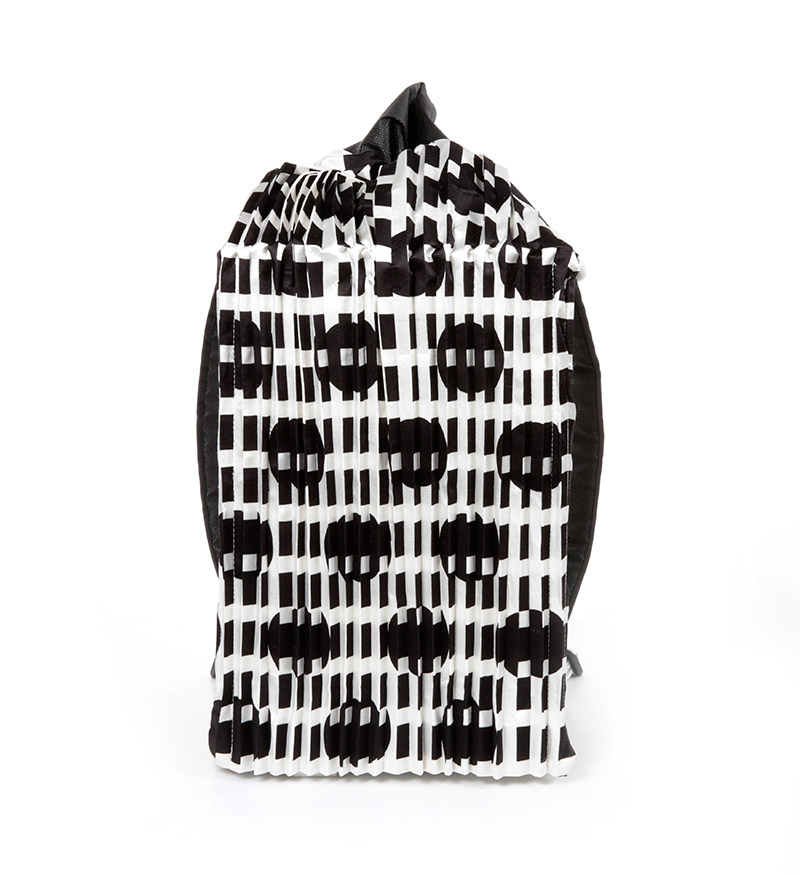 For the fourth time Eastpak started the Eastpak Artist Studio (EAST) project in which 16 international designers design for charity; Designers Against AIDS (DAA).
Some of the biggest names in the fashion industry contribute to this project; including Manolo Blahnik, Jean Paul Gaultier and Dutch designer Antoine Peters.
"I ​​am very honored to participate in this edition of Eastpak Artist Studio. I think it's great that I can use my creativity and design to contribute to the discussion about and such an important issue as the fighting of HIV/Aids." – said Antoine Peters
All designers were asked to use the classic Padded Pak'r® and create a unique work of art. Except for keeping intact the Eastpak Artist Studio logo the designers had no restrictions to re-interpret this iconic backpack in their own style, taste and vision.
"Inspired by my 'Lenticular Dress', for Eastpak I designed a lenticular backpack that brings a little surprise to the individual and his or her environment. The design has a pattern that changes depending on the viewer's angle of perspective. Demanding the viewer to suspend the first judgment".
On World Aids Day – 1st of December 2014 – the bag of Antoine Peters and the creations of the 15 other designers will be sold through an online auction. All proceeds go to Designers Against Aids.