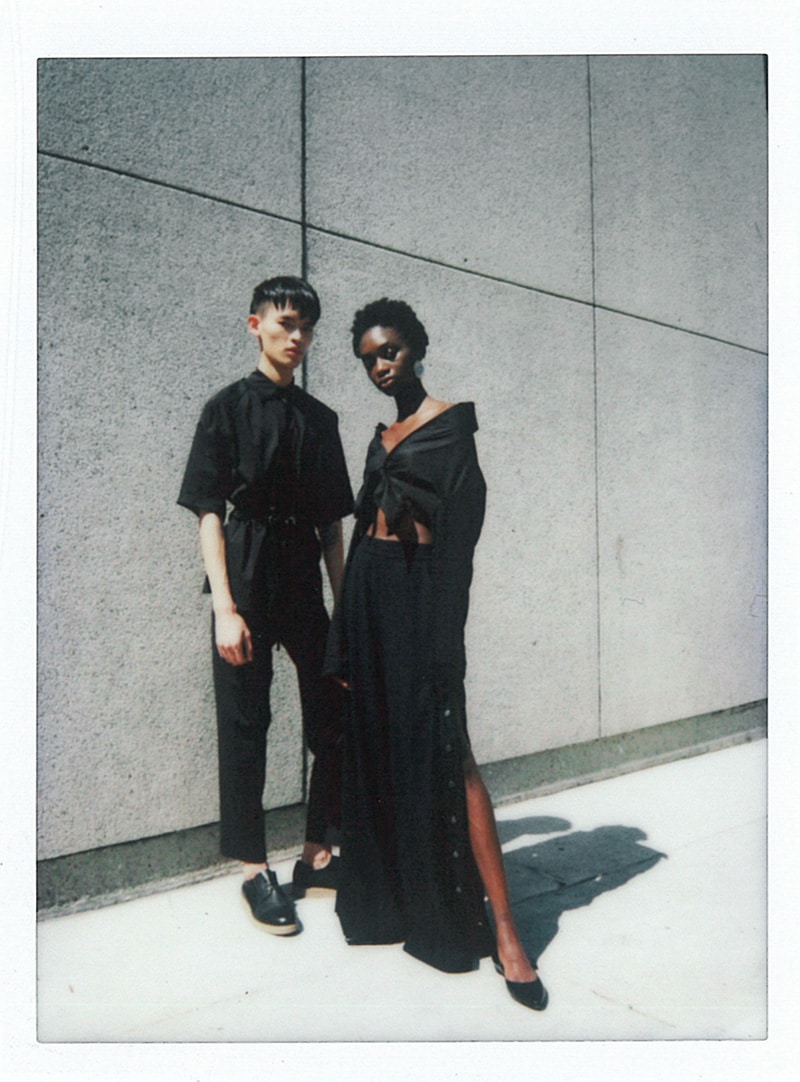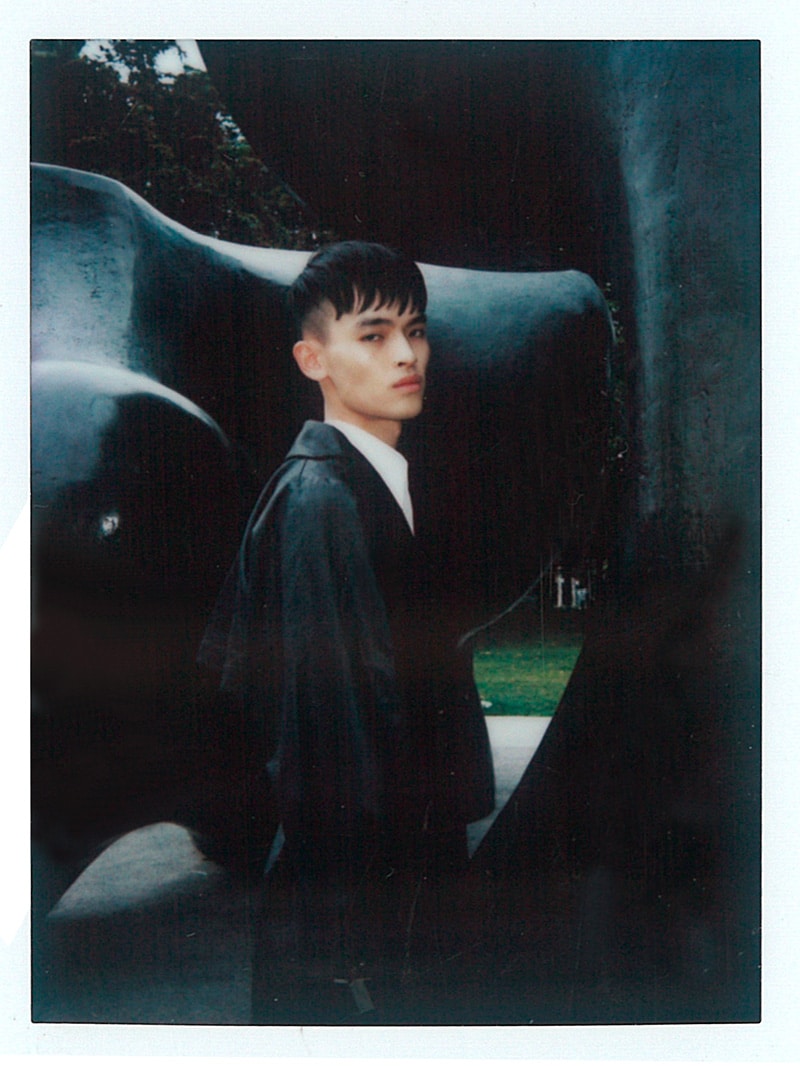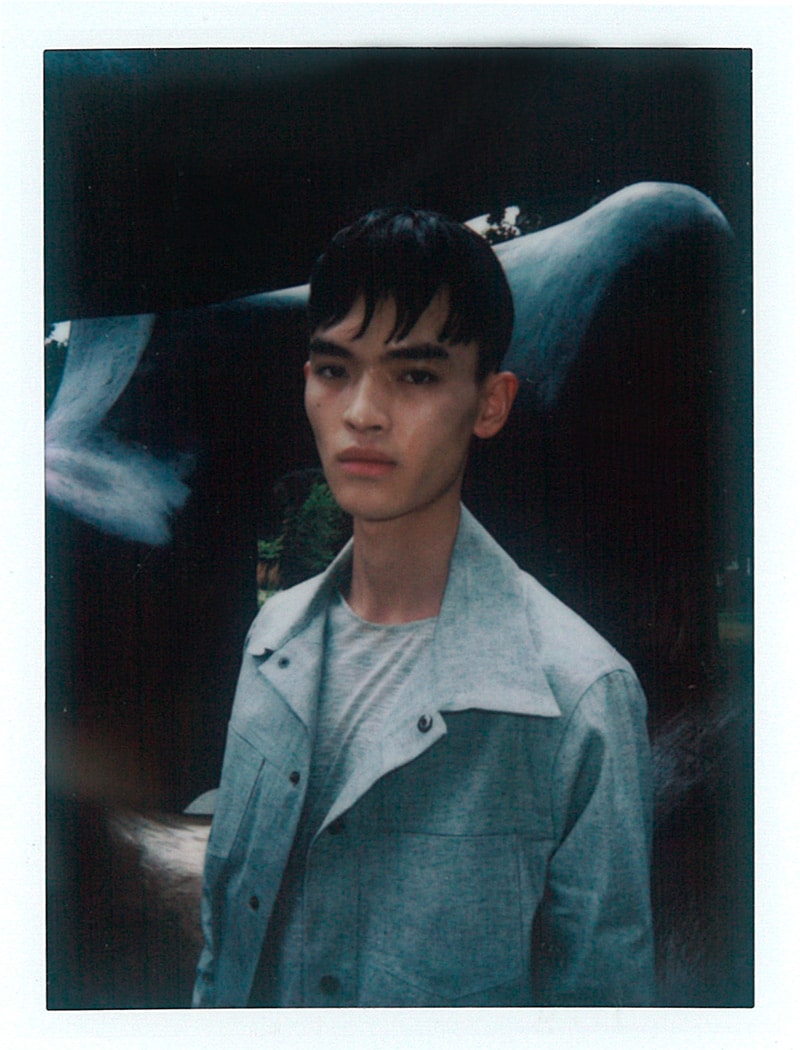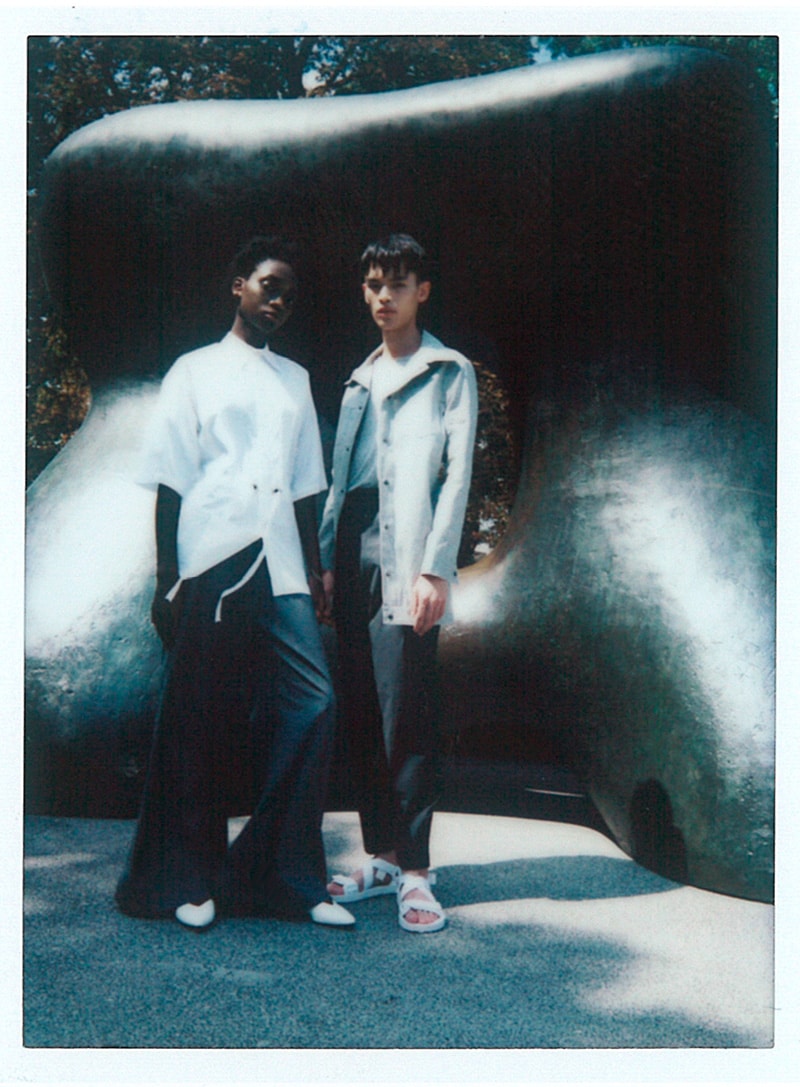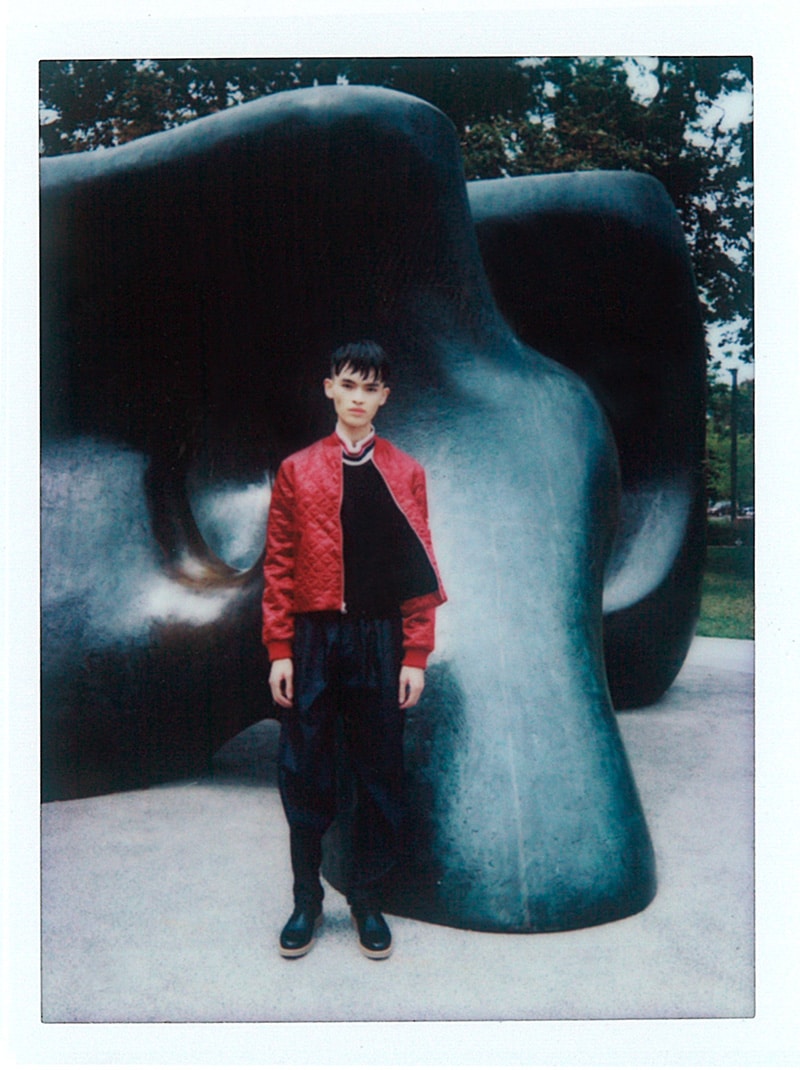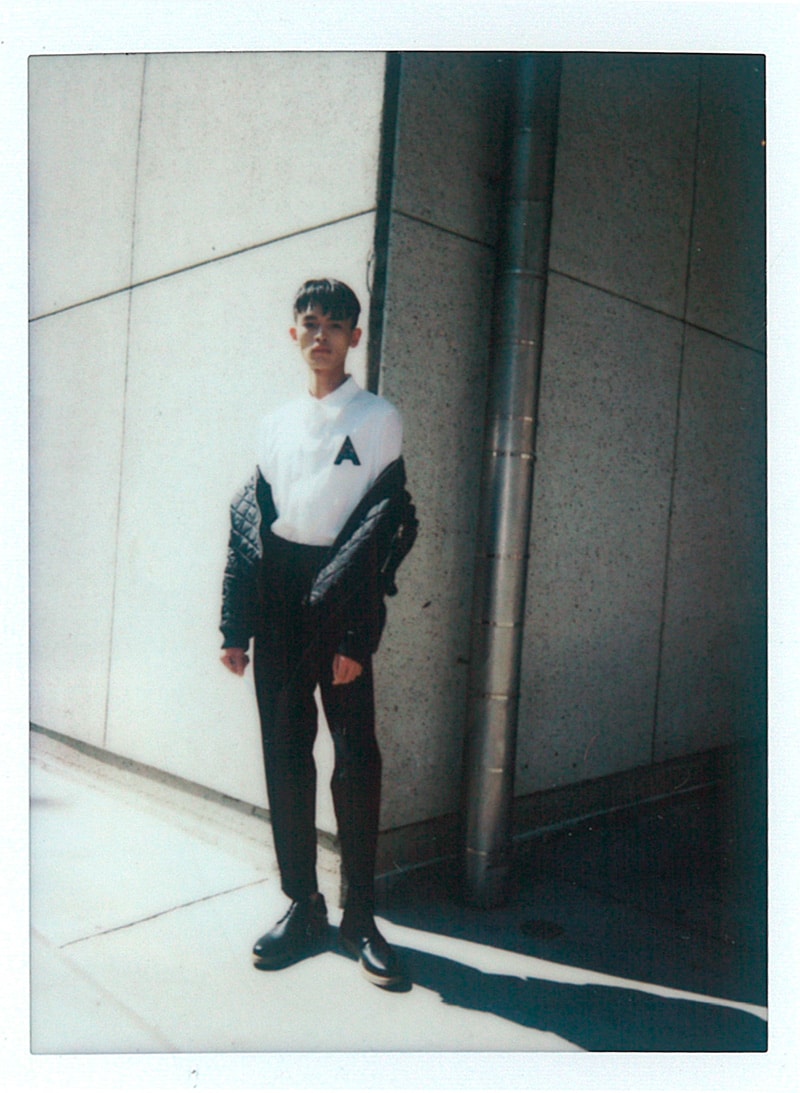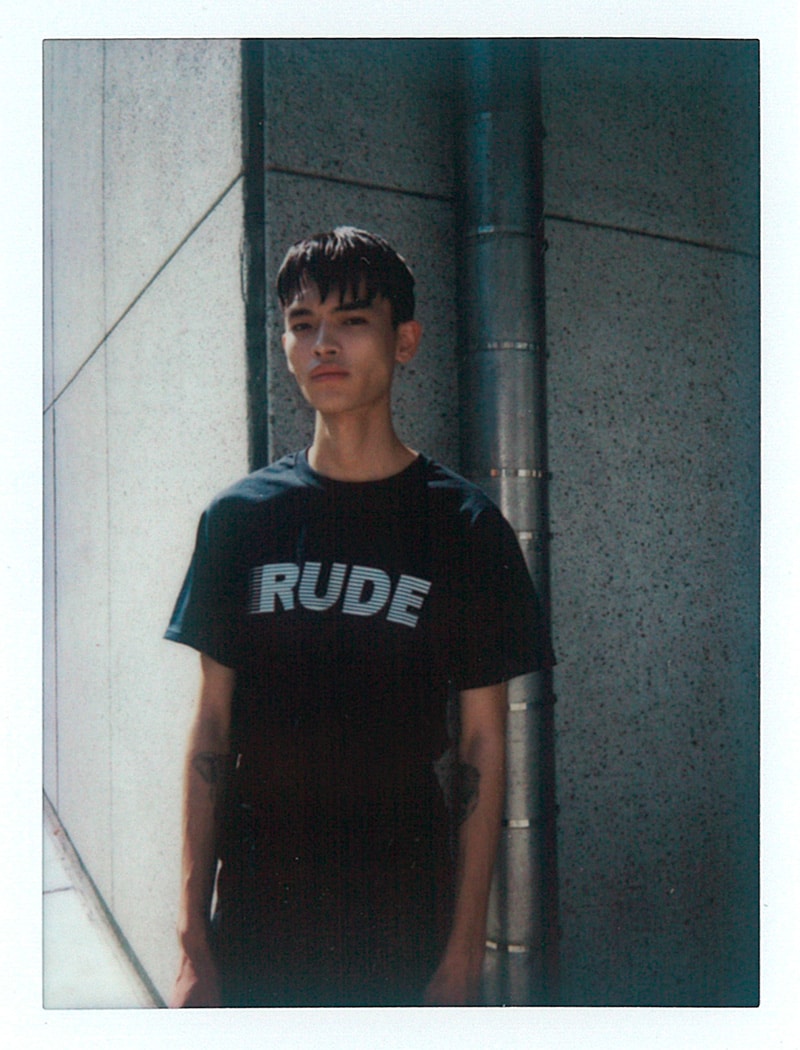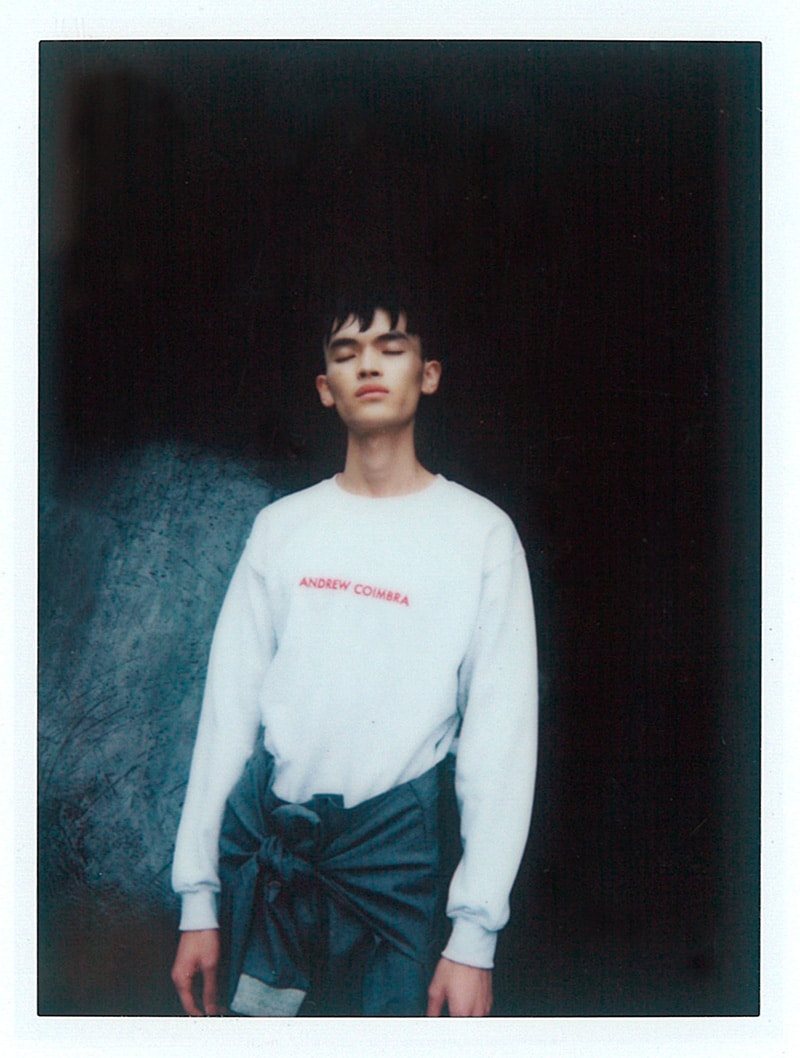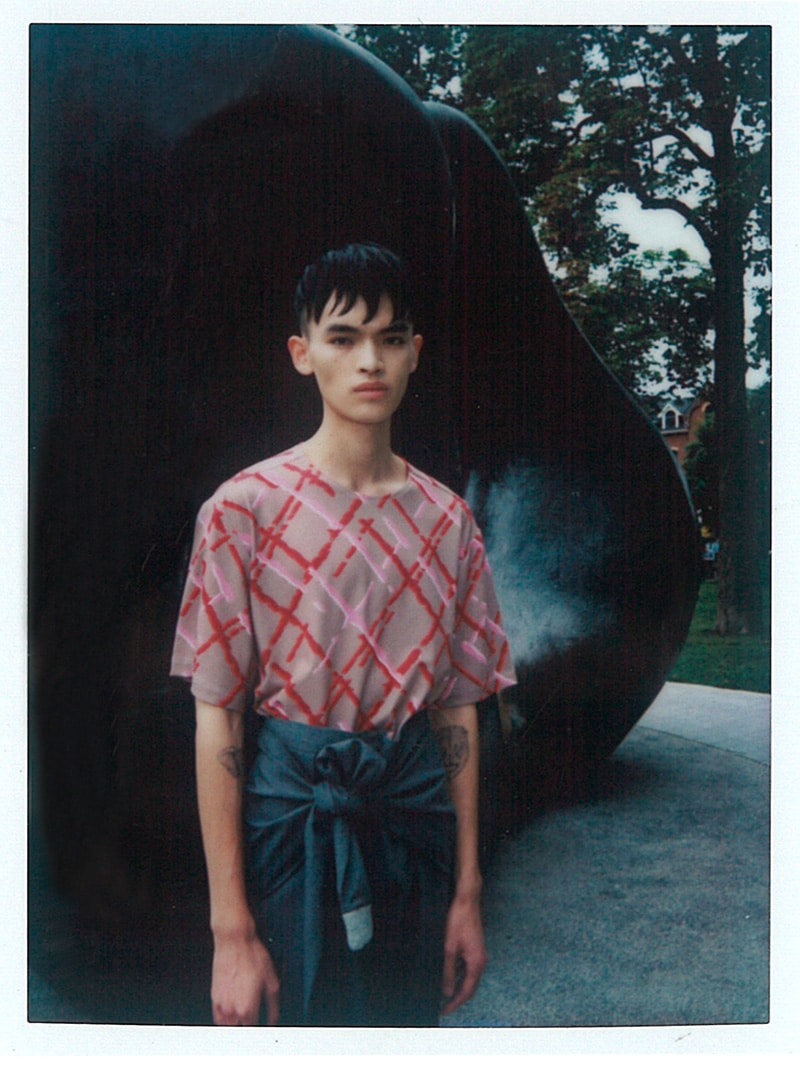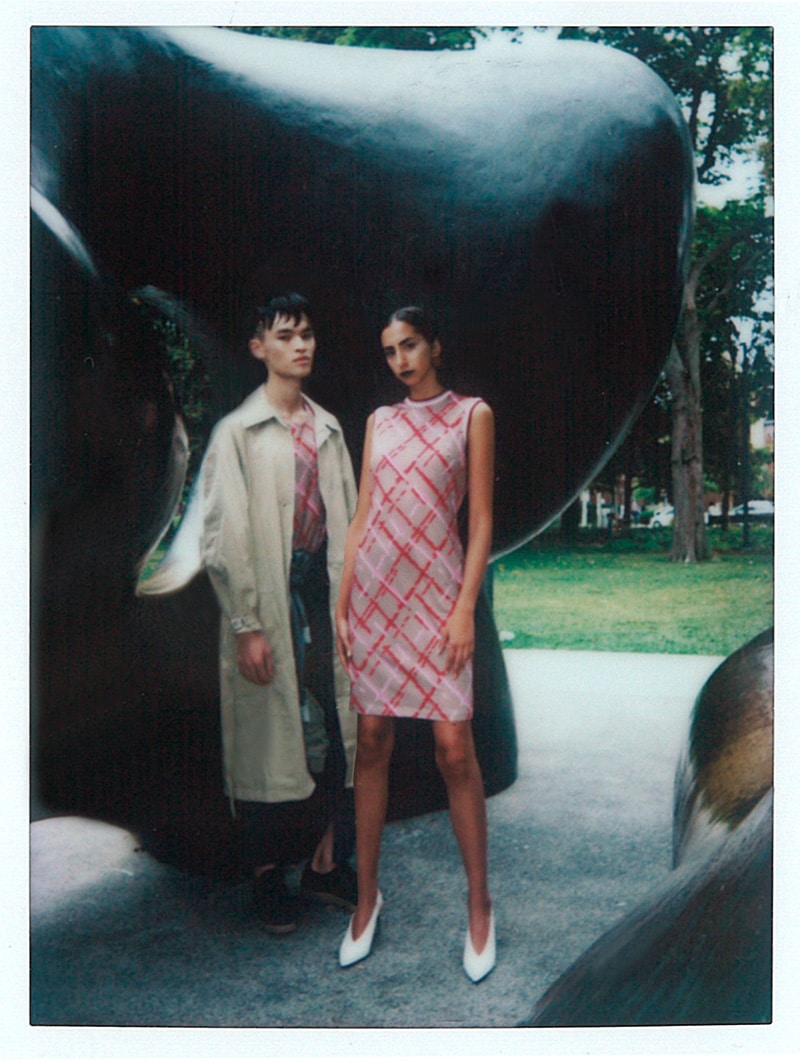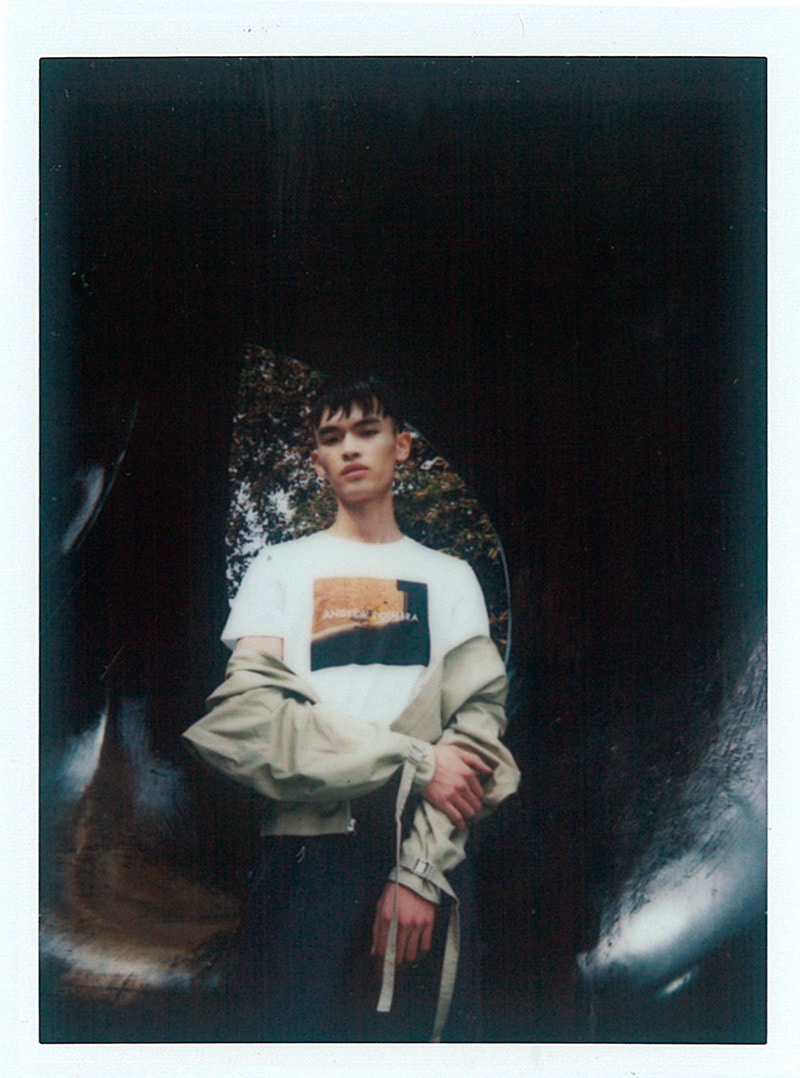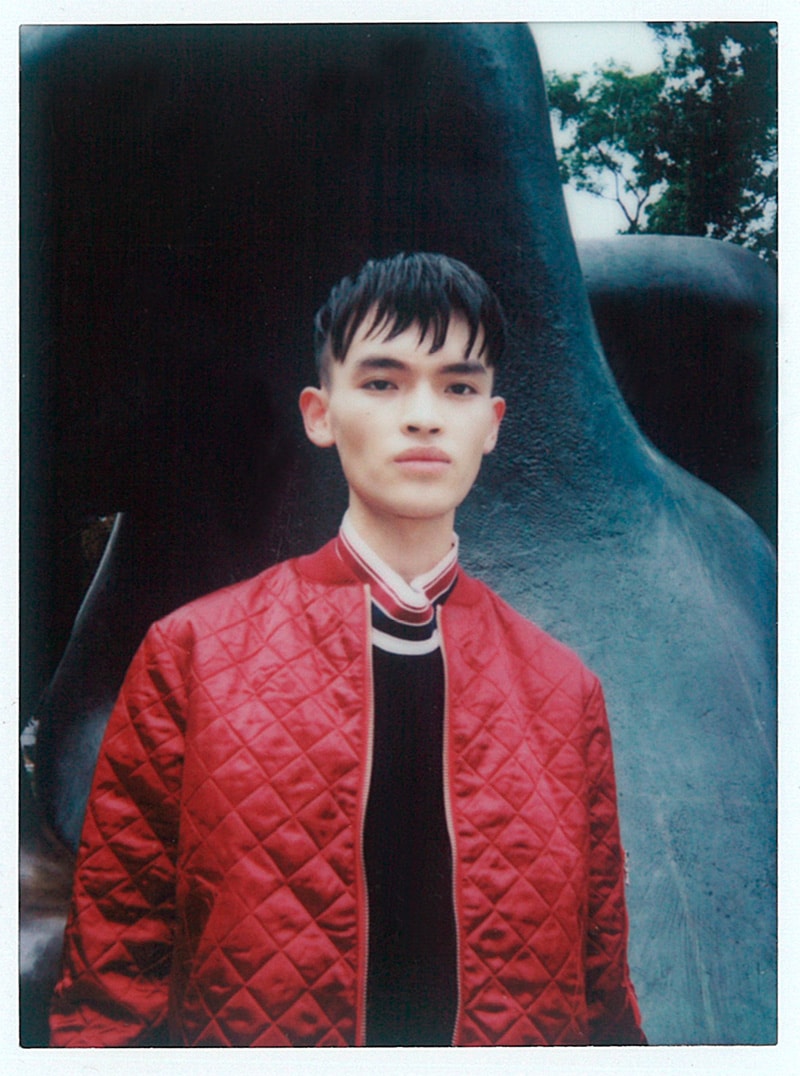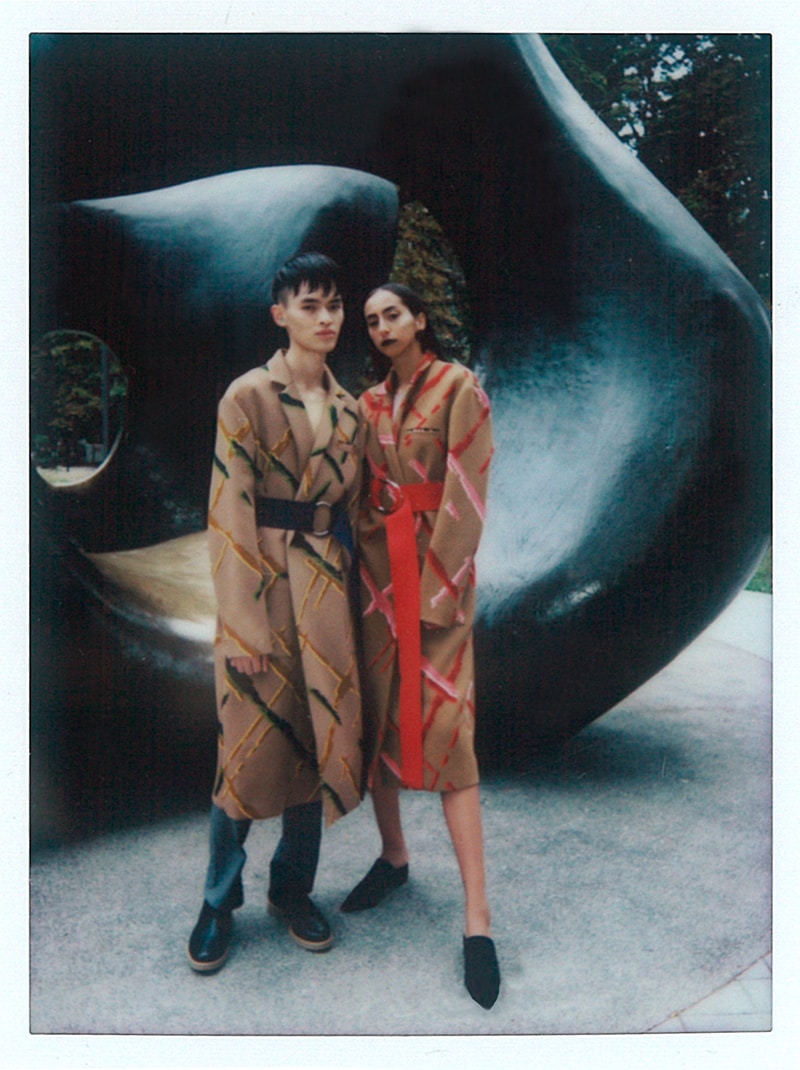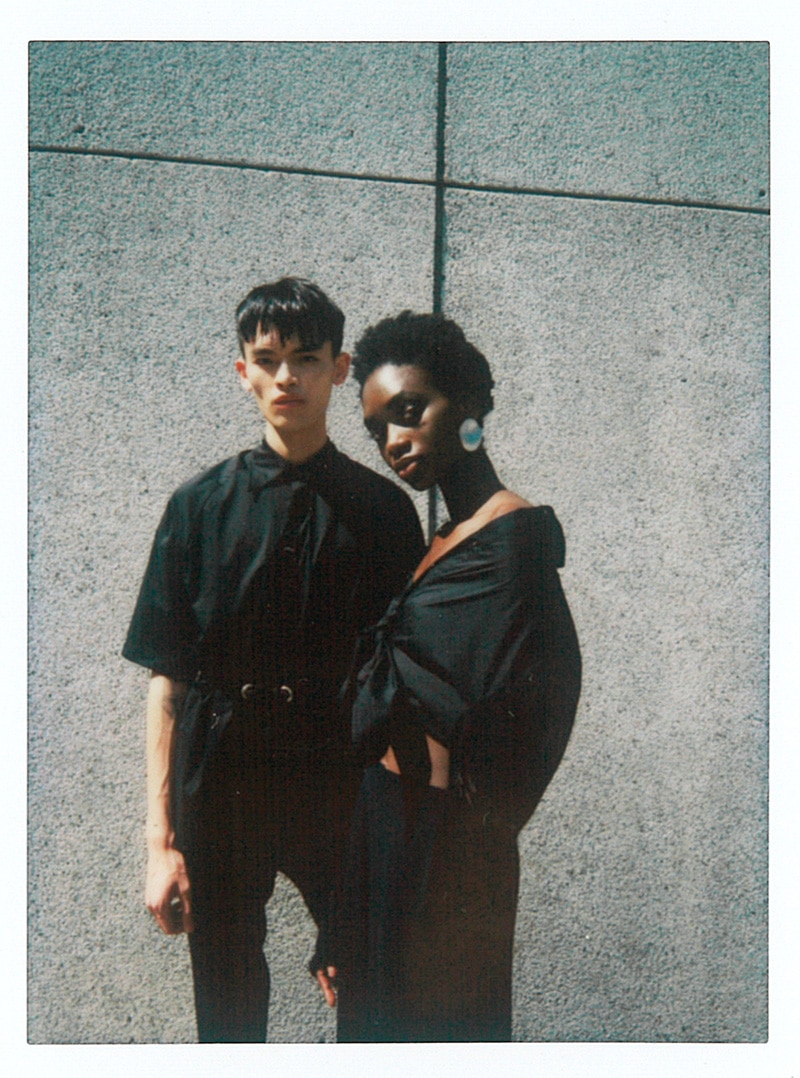 The SS18 collection of Andrew Coimbra hones in on the pleasures of the every day metropolitan experience; the art of dressing for life. It draws inspiration from the sweeping motions found in late 1970's minimalist sculpture and the vibrant punches of colour of contemporary street culture. Shot on location in Toronto using FujiFilm Instax Film and with the iconic Two Large Forms by Henry Moore as primary backdrop, the collection exudes the strong sophistication found in urban swagger.
The collection prides itself on honouring the Andrew Coimbra culture of offering styles that are gender-flexible, and although this season explores traditionally "gendered" styles, the majority of the pieces have the luxury of being enjoyed by a person of any sex, without imposition.
Classic styles are revisited and updated with unexpected, deluxe details and textures; waxed cotton overcoats, metallic plissé shift dresses and tops, soft cotton dresses offer a fresh perspective on the playful trend of flounces seeing them inserted into curves seams, bamboo jersey is used as a welcome change to the expected cotton, and reimagined trench coats are belted with discretely luxurious hardware accented with exaggerated belt straps.
Photography: Andrew Coimbra
Grooming: Mark Jordy Gonzales
Model: Evan (B&M)