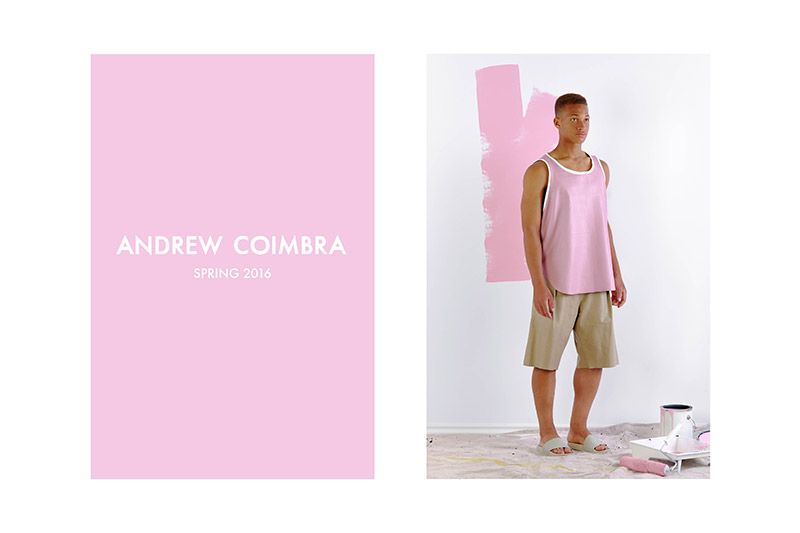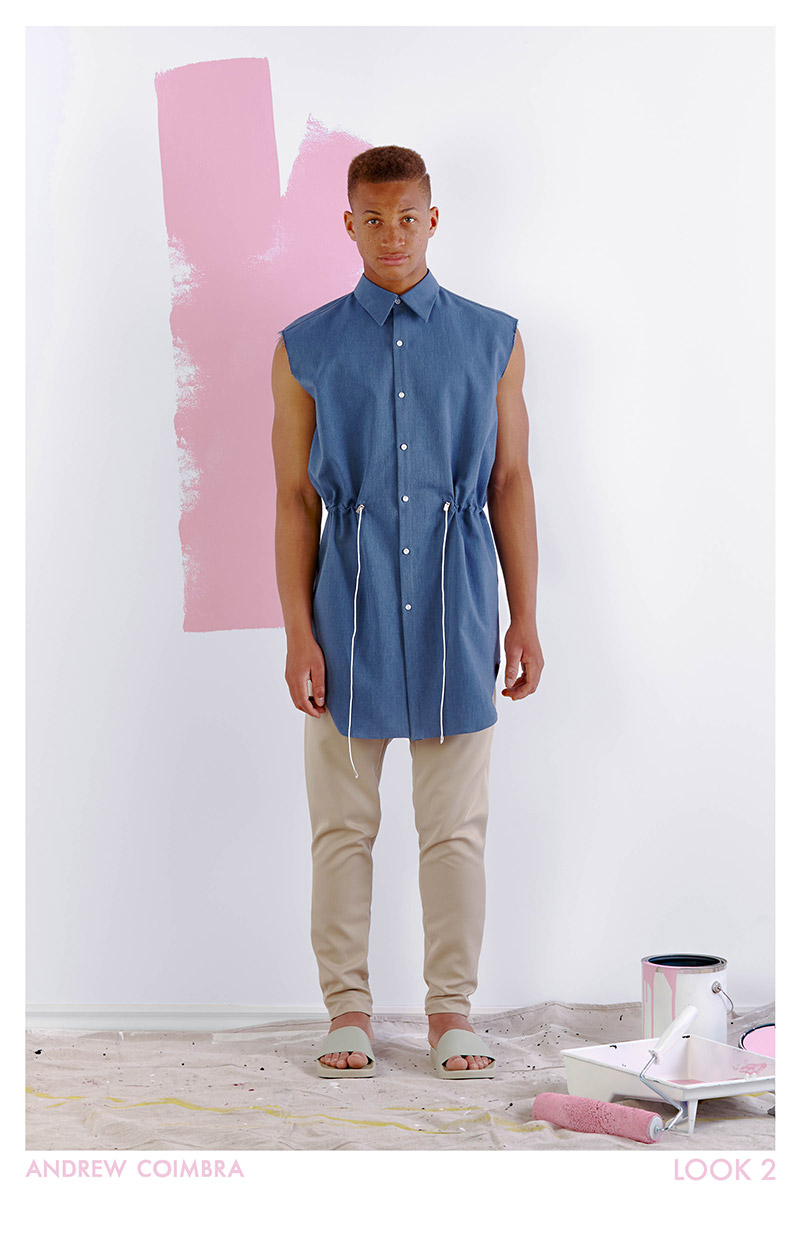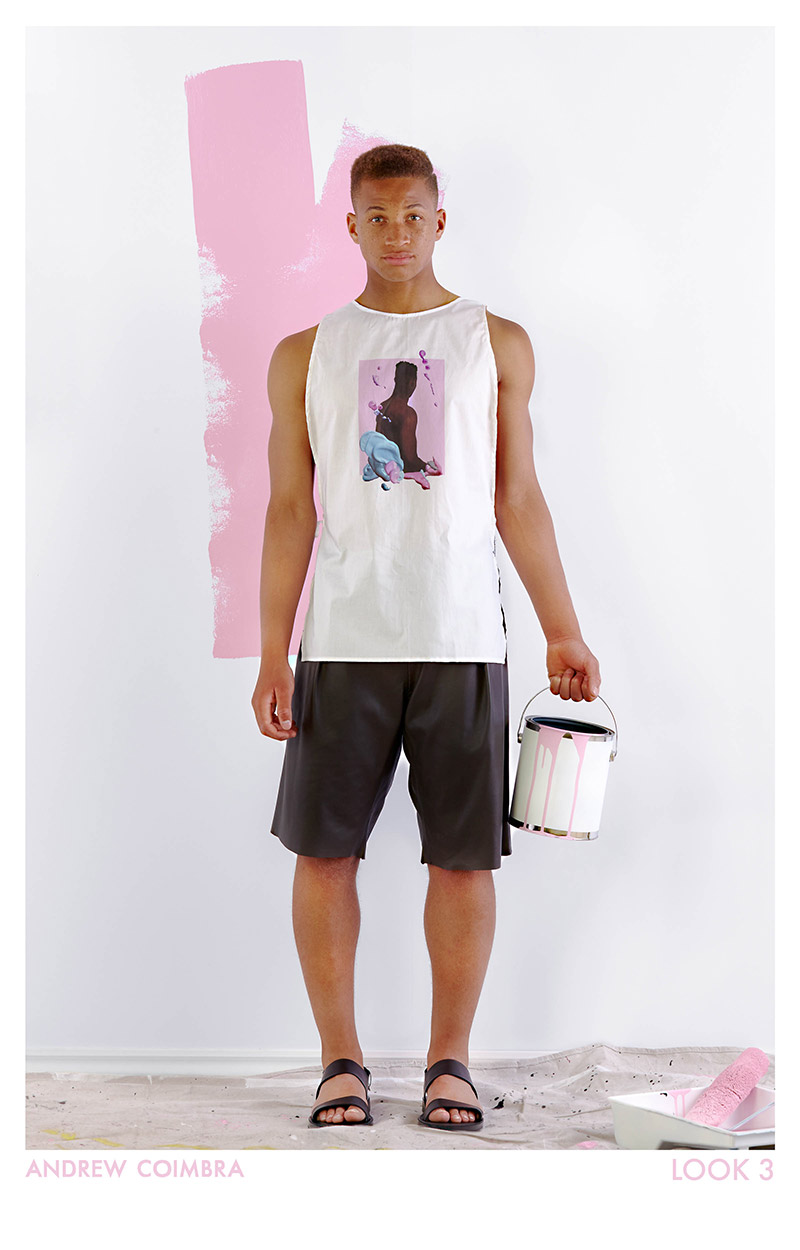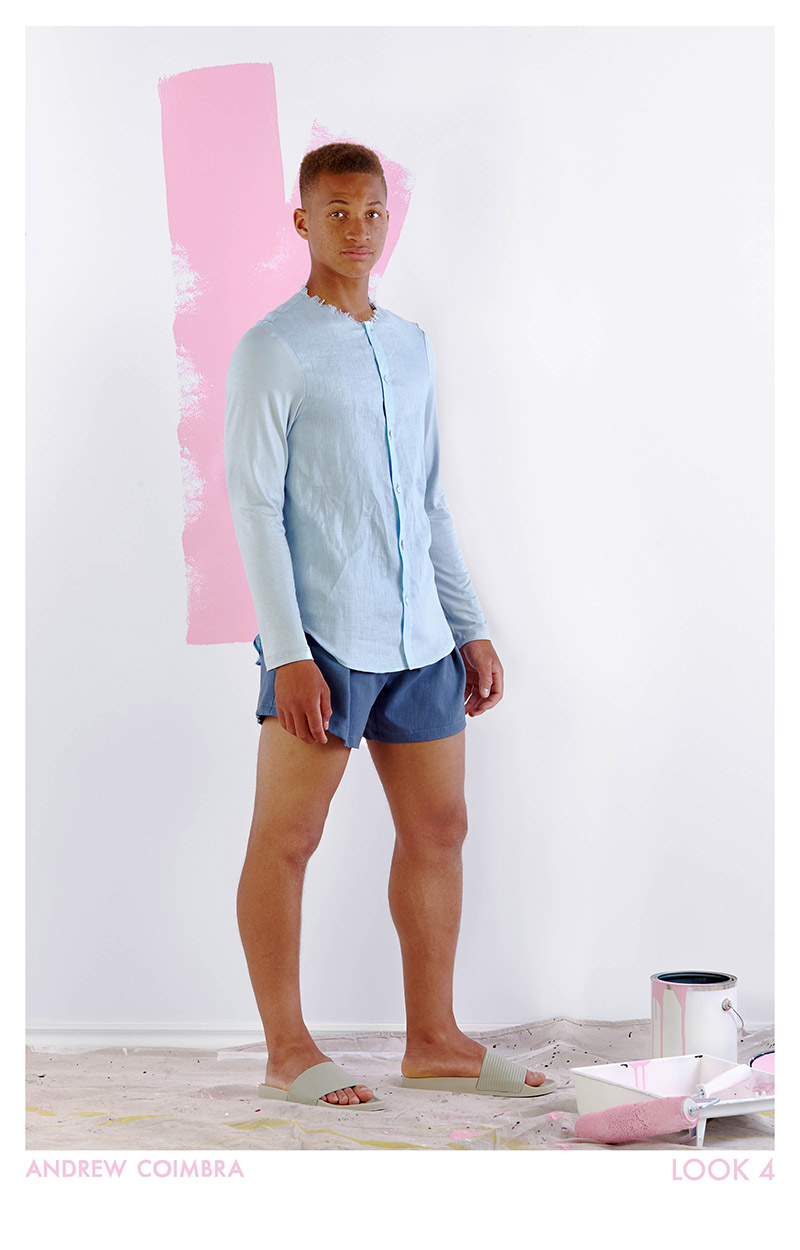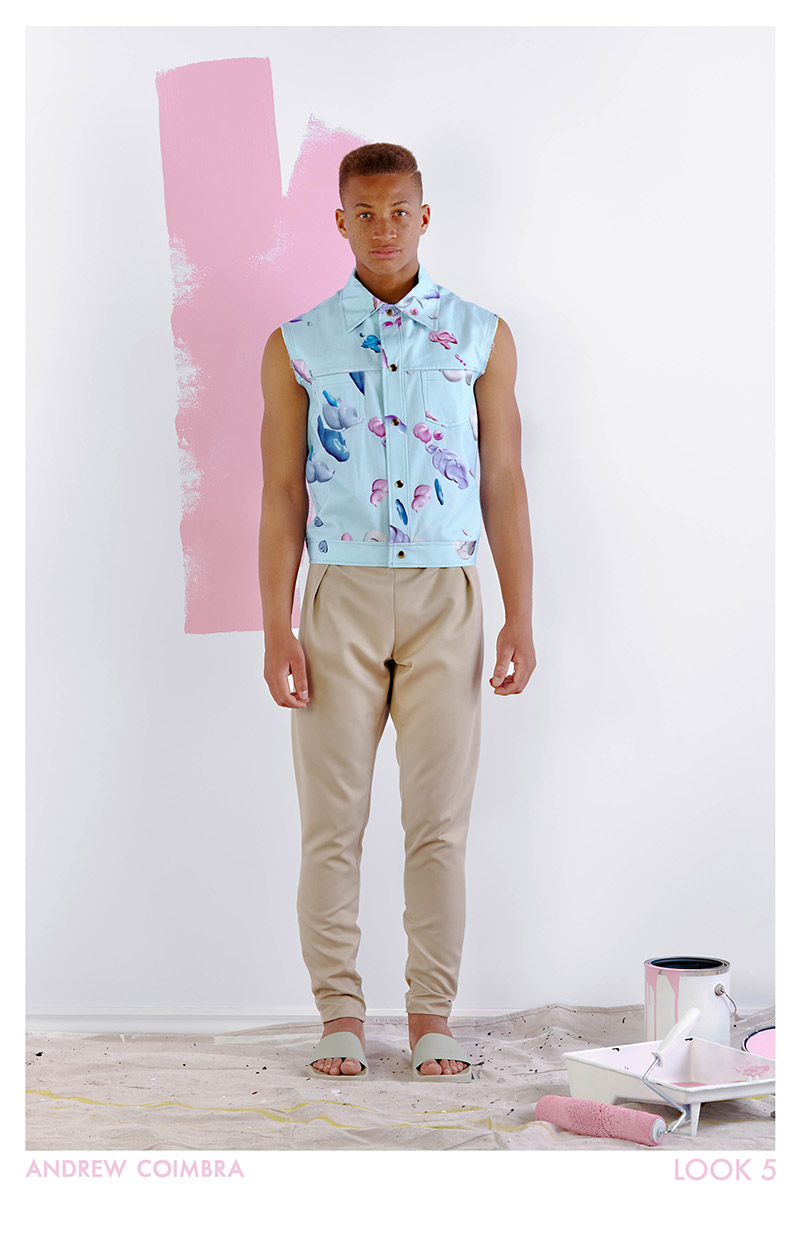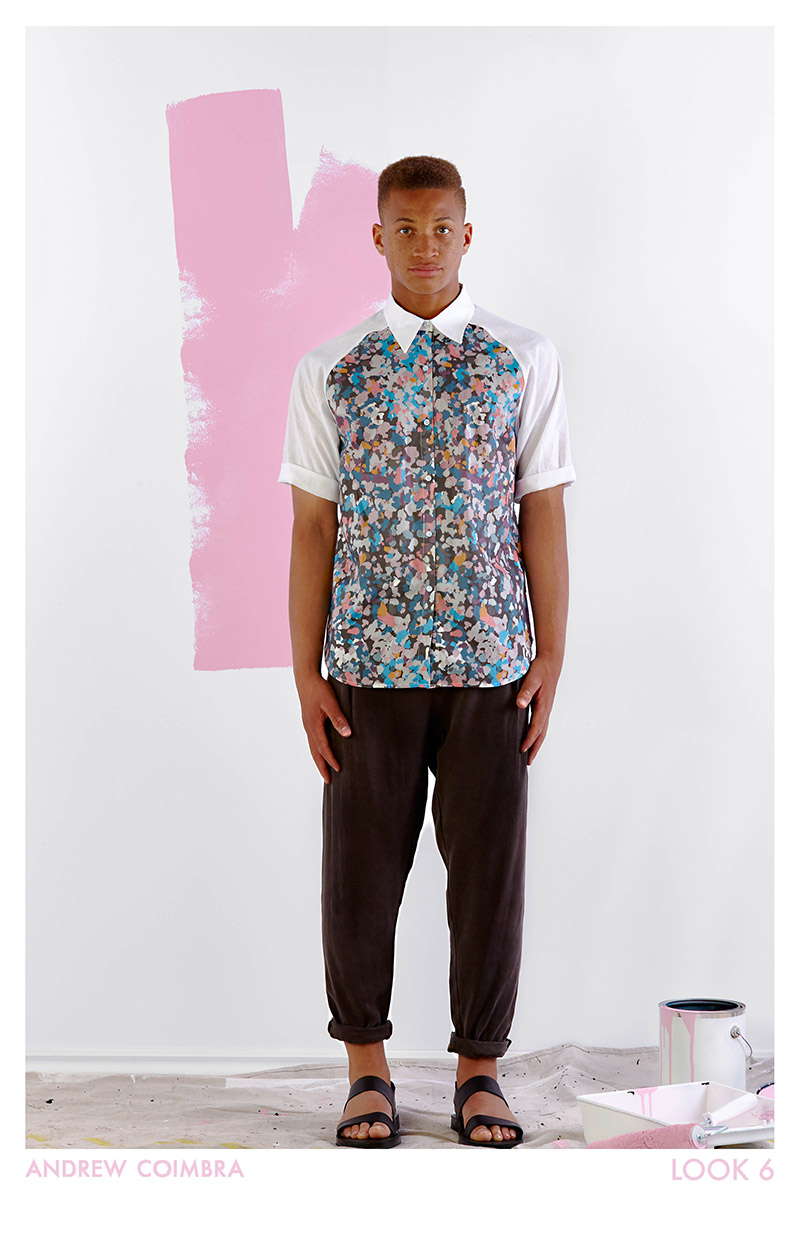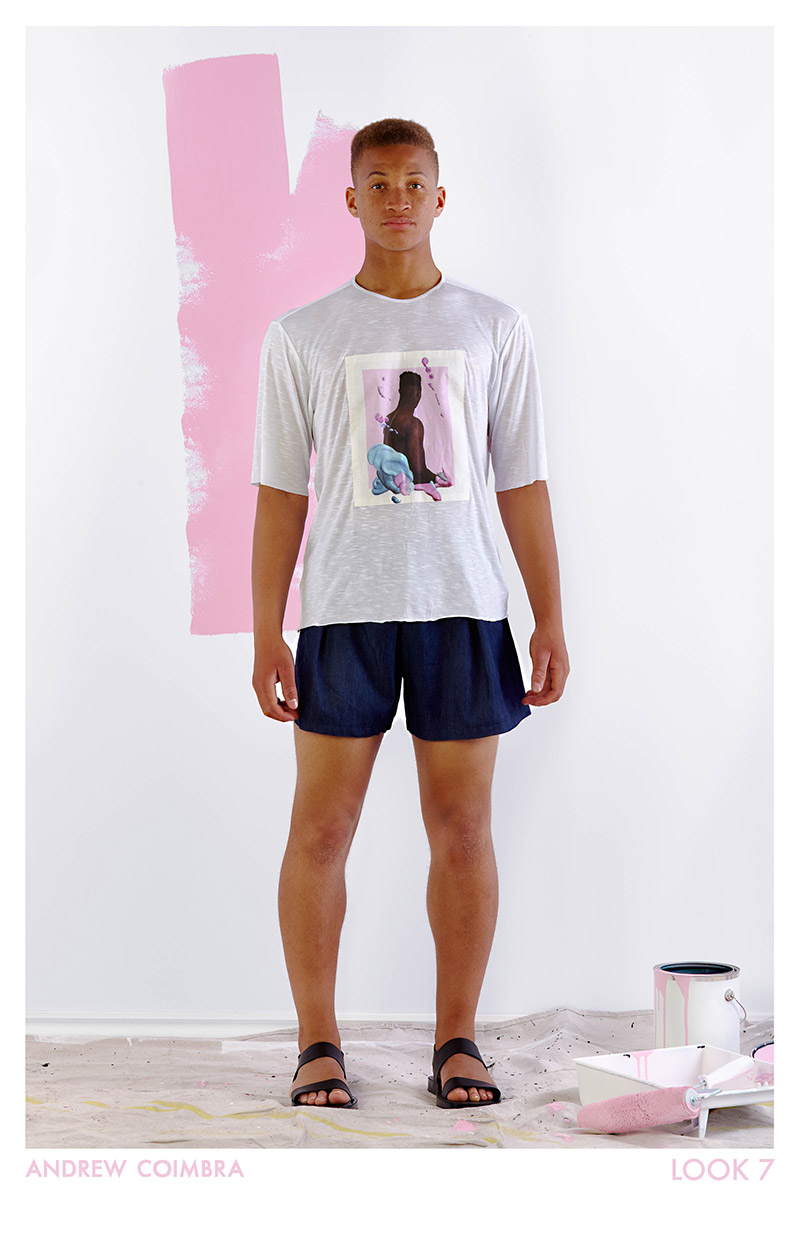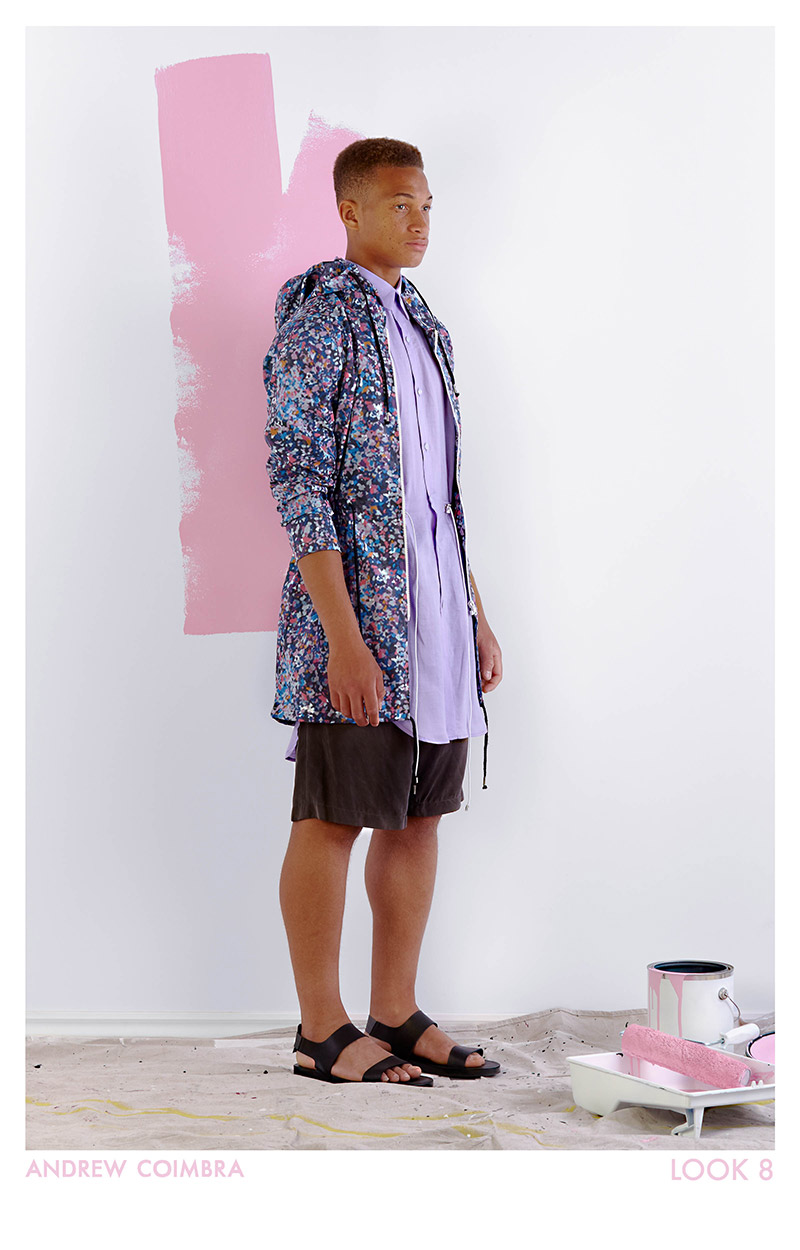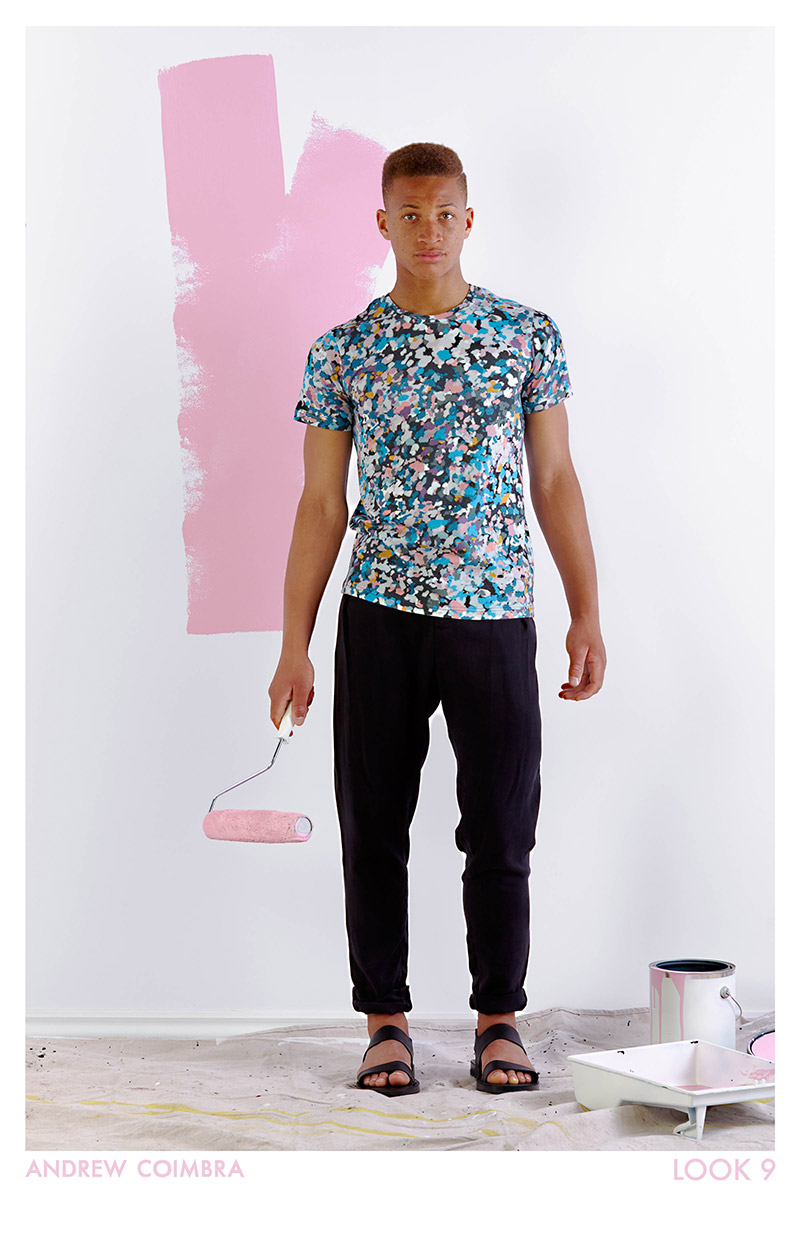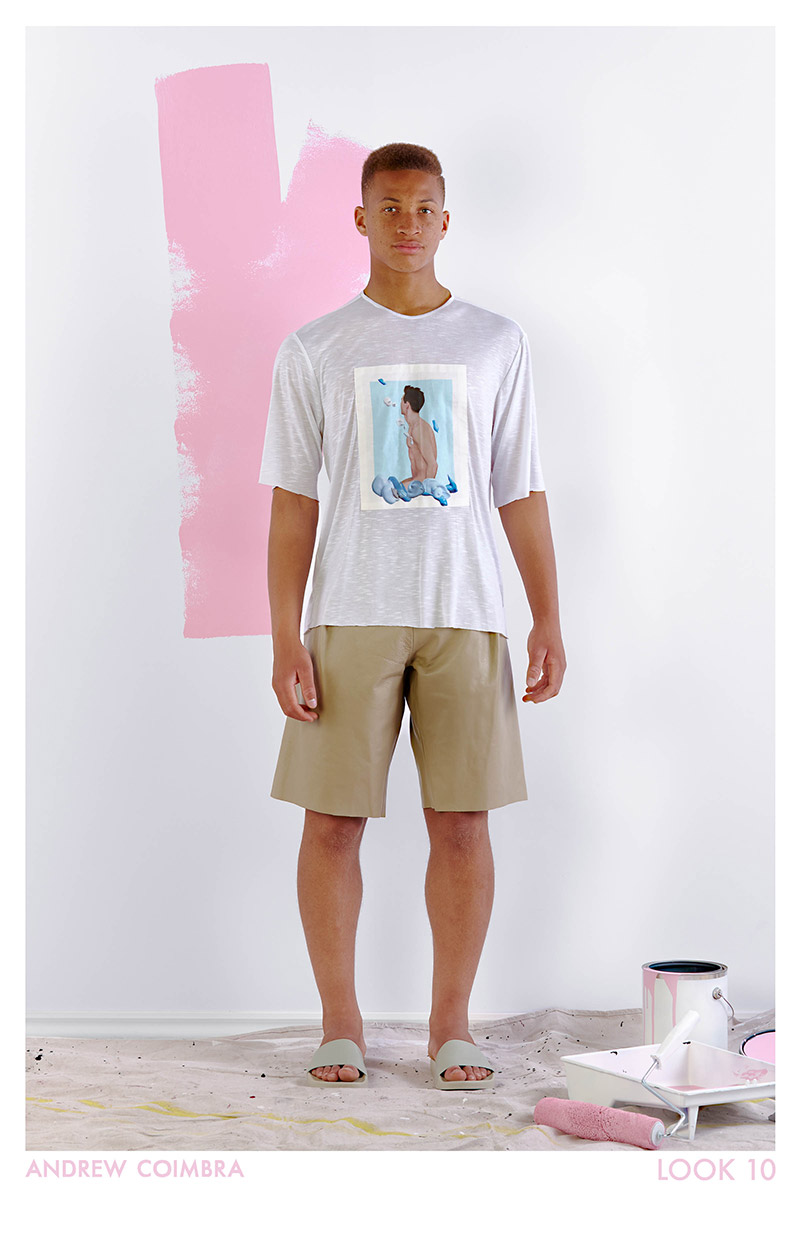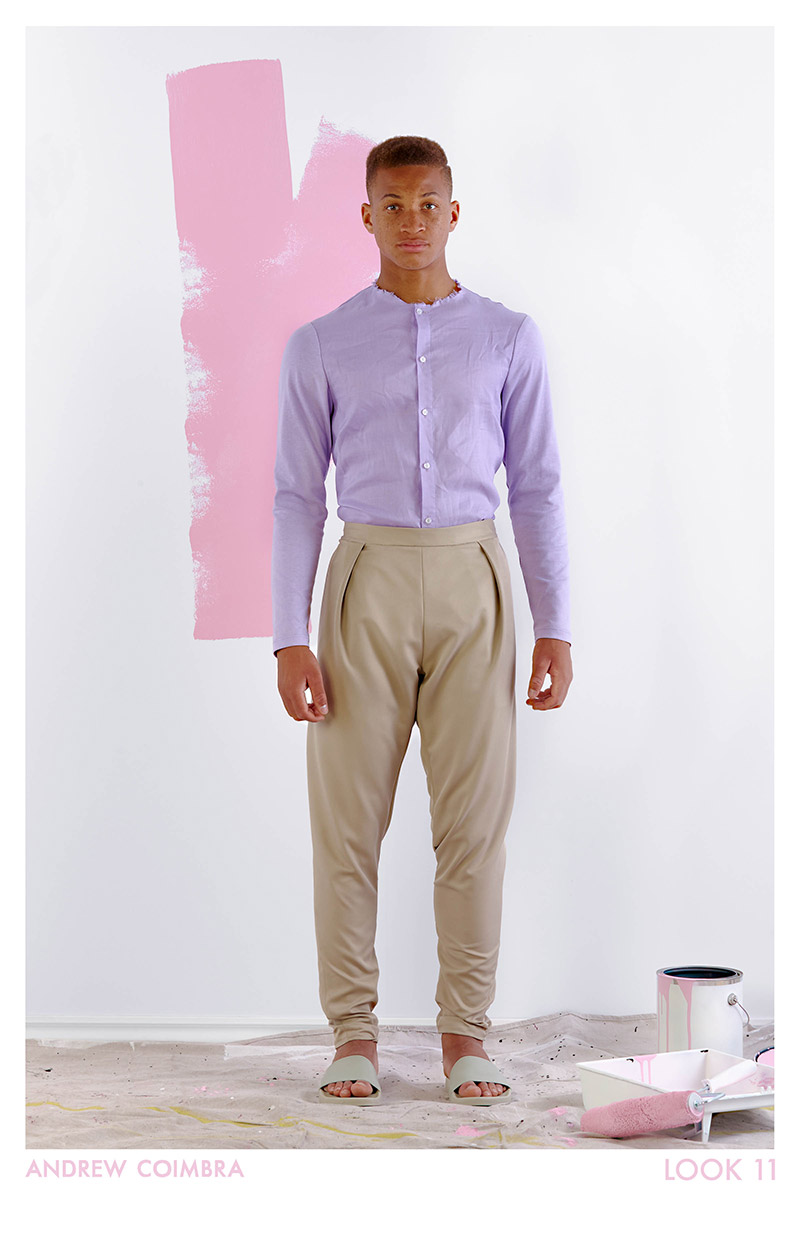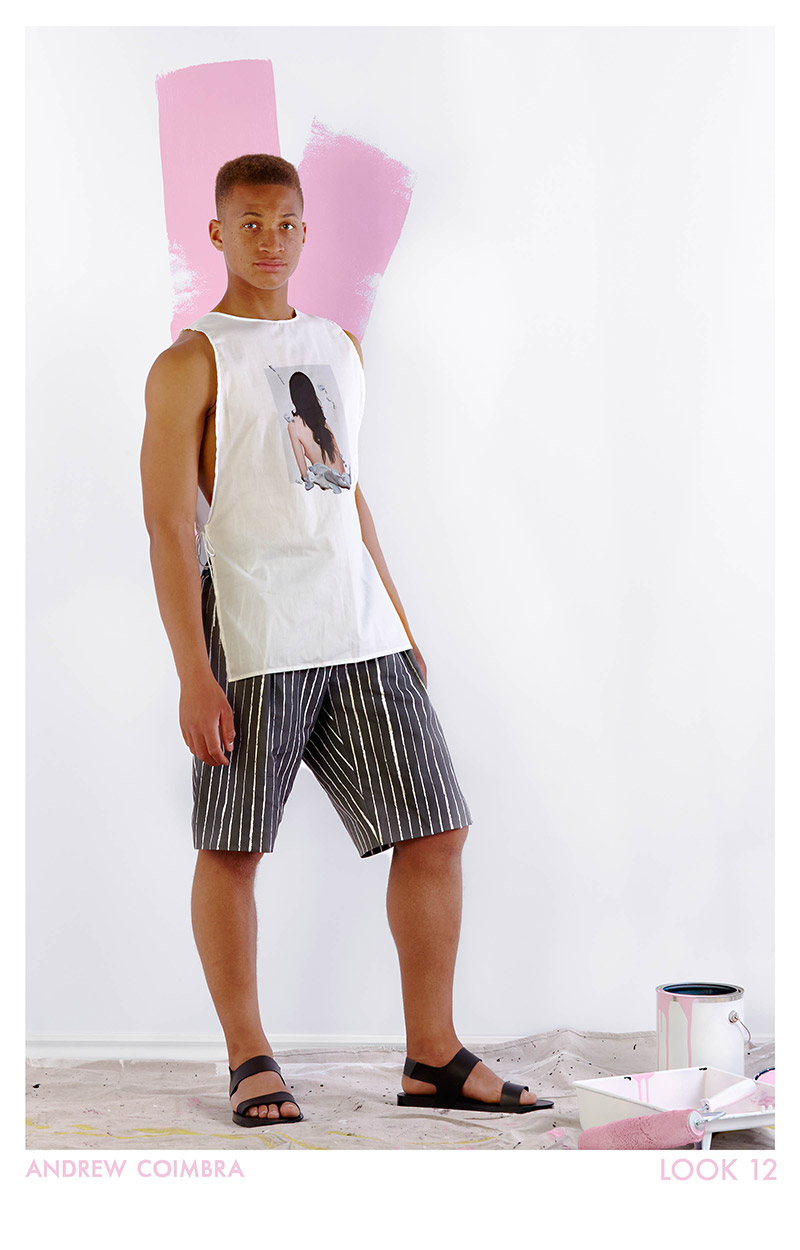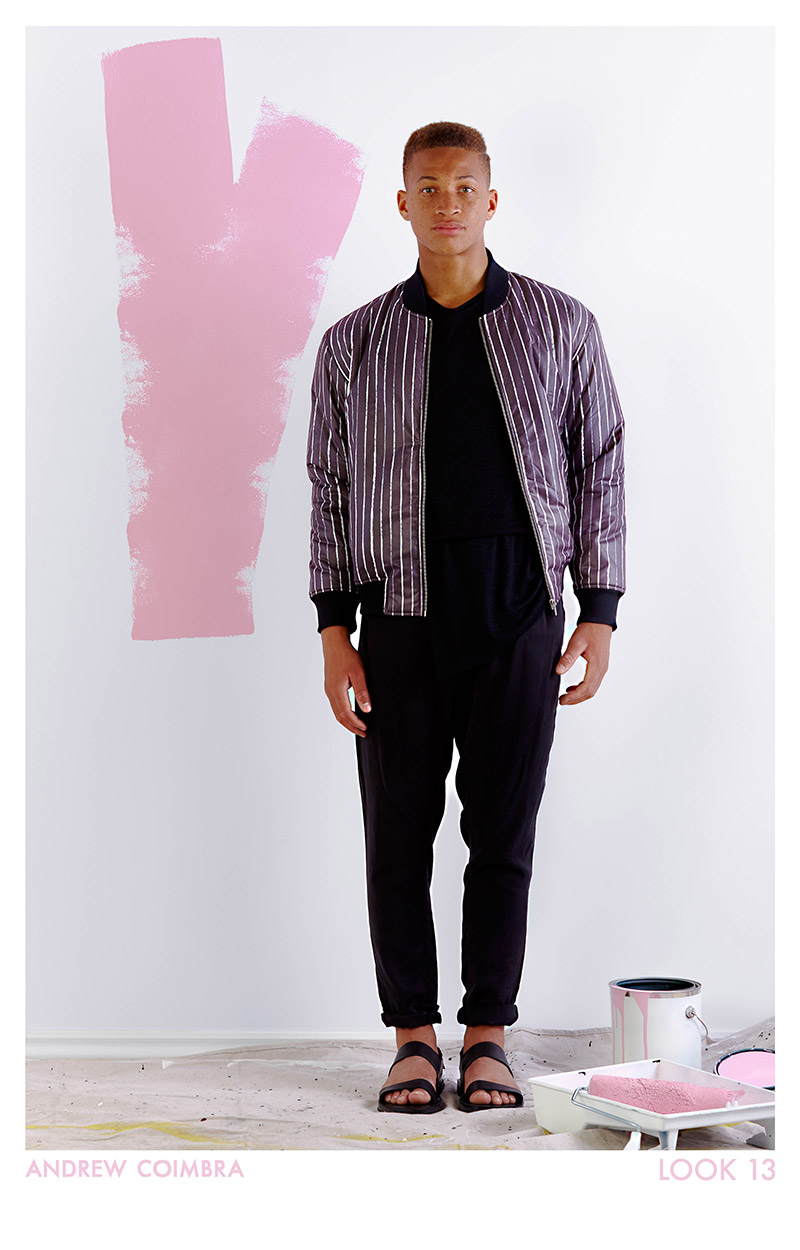 For Spring/Summer 2016, Andrew Coimbra wanted to create a menswear collection that is womenswear-able. The ultimate goal being to blur the importance of gender boundaries, by showing the flexibility of men's streetwear.
A collaboration between photographer, artist, and designer was set into motion. Elegant portraits by Canadian photographer Mckenzie James of male and female models in the nude concealing their faces were recreated in paint on canvas by talented, young American portrait artist Luis Valencia. Using detailed, fine strokes, the portraits become alive with movement and the romance of celebrating the human body. The final touch added by designer Andrew Coimbra of digital art offers a fresh, contemporary dimension to the collection's main theme.
Pink lavender, pink orchid, and soft, airy blue in effortlessly light linens and cotton shirting are contrasted by luxurious Lambskin Leathers and cool Tencel trousers in neutral. Flecks of paint-like all-over prints speckled throughout the collection continue Coimbra's seasonal exploration of texture through prints on fabrics.
Photographer : Brandon Titaro
Grooming : Lauren Fisher
Model: Steve Wafo