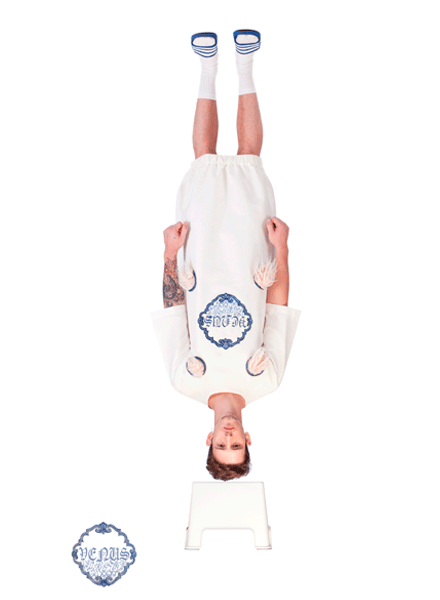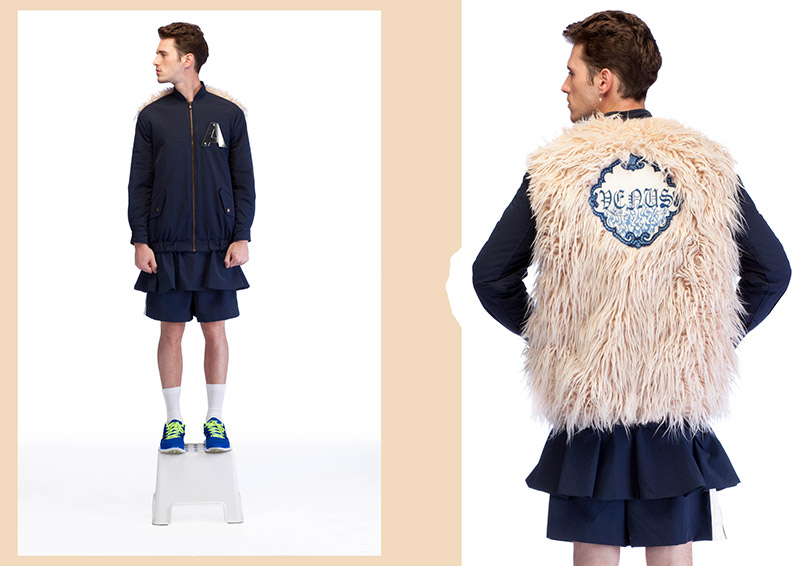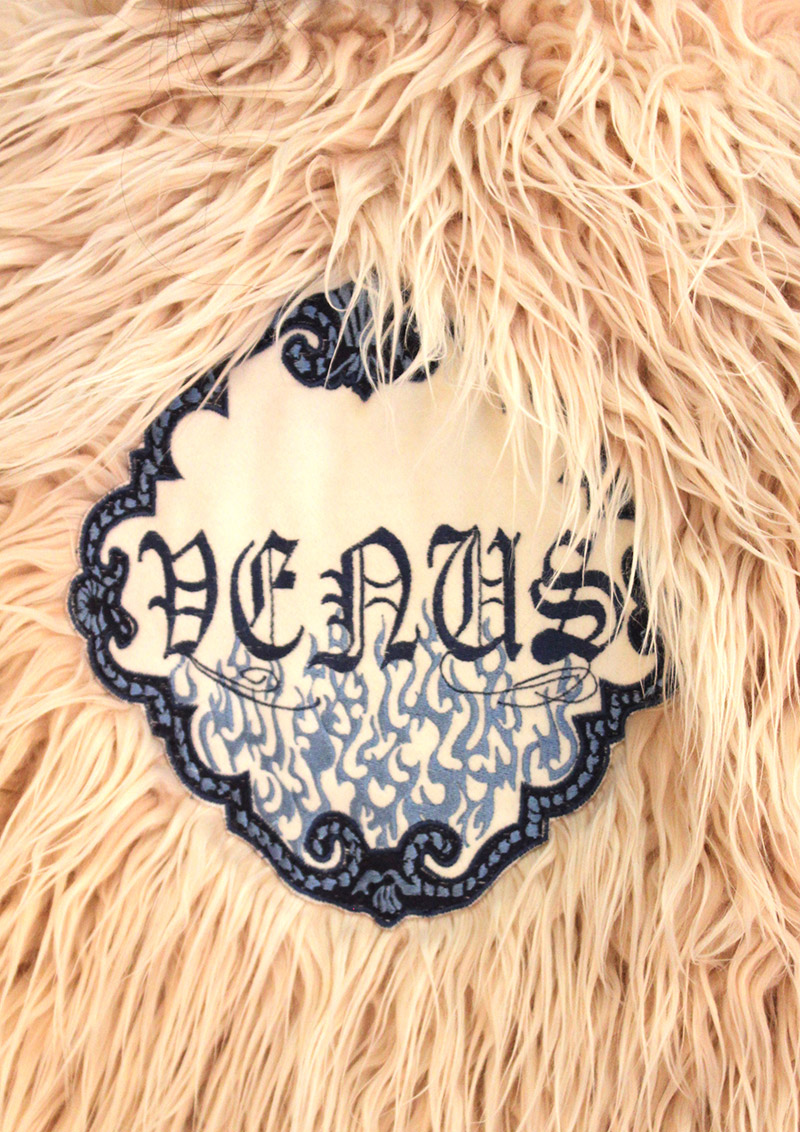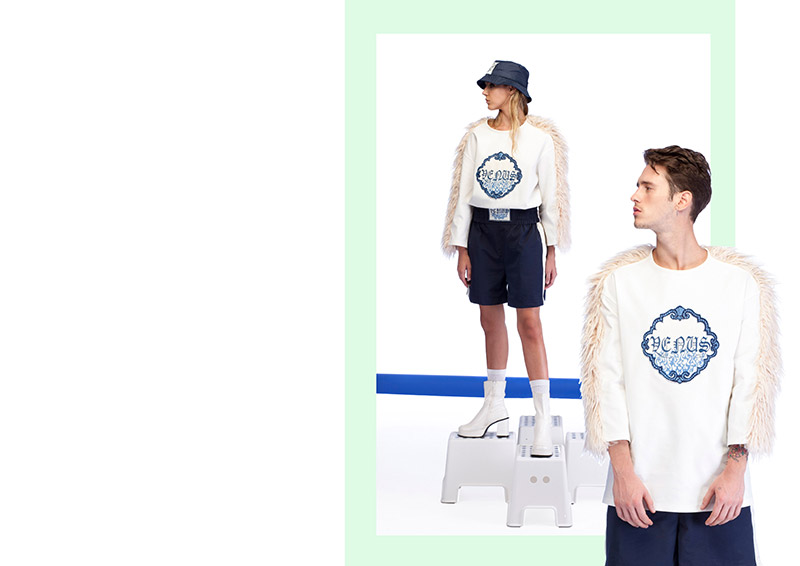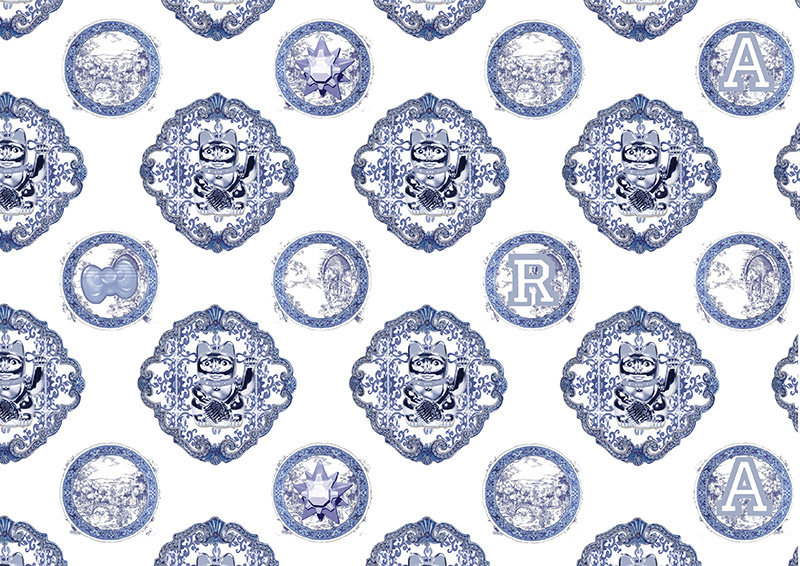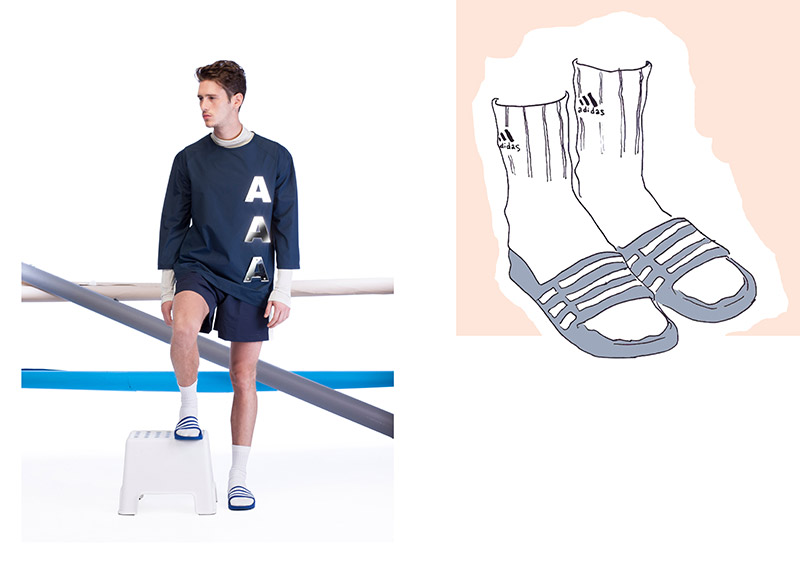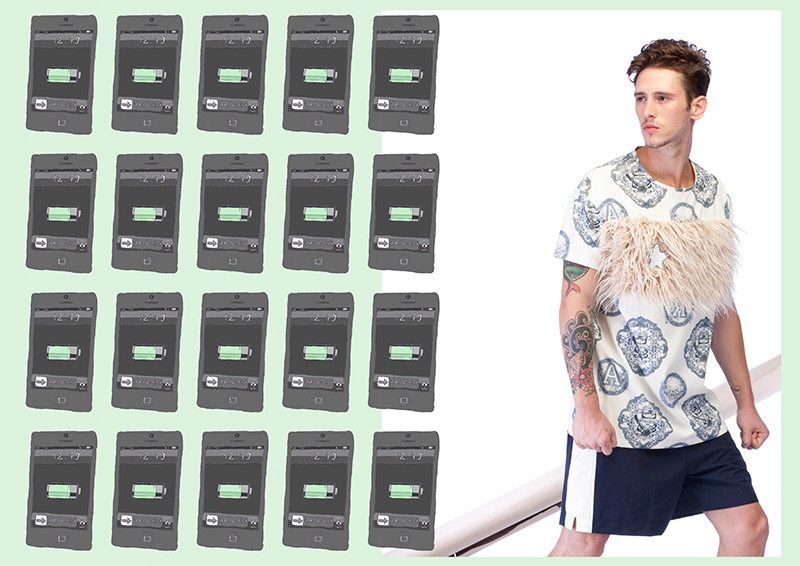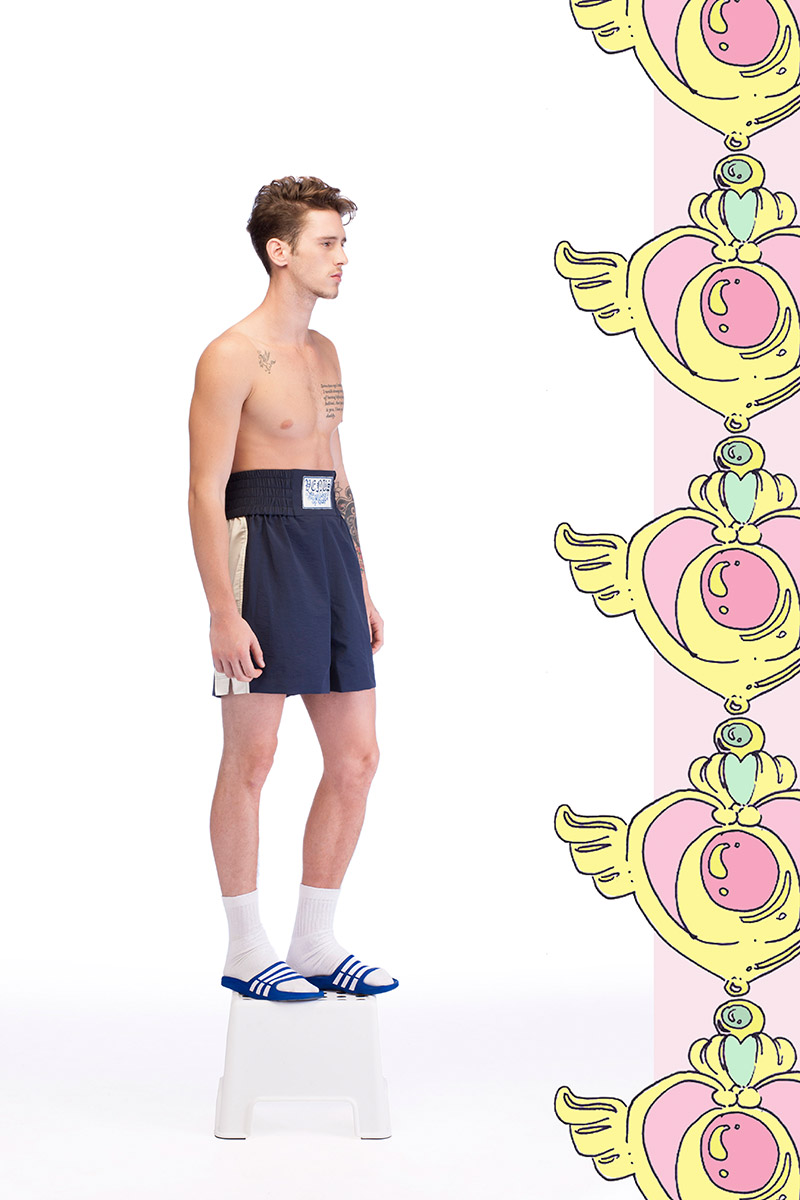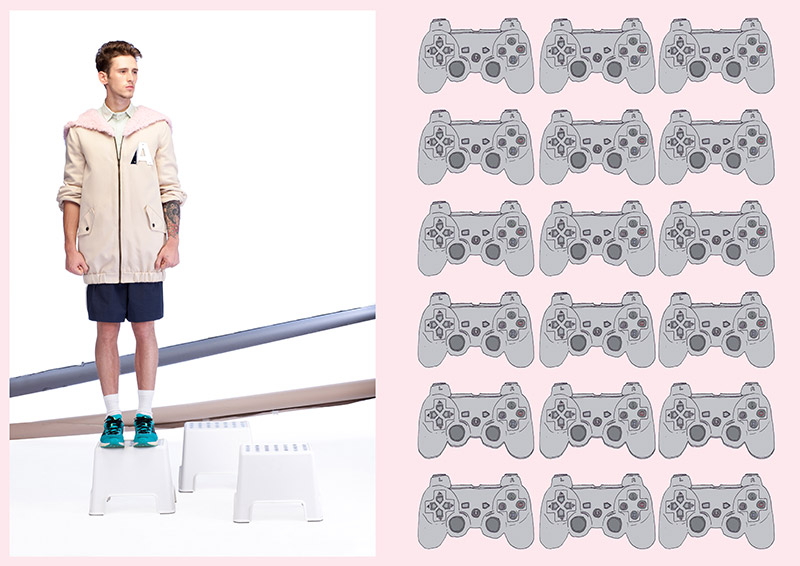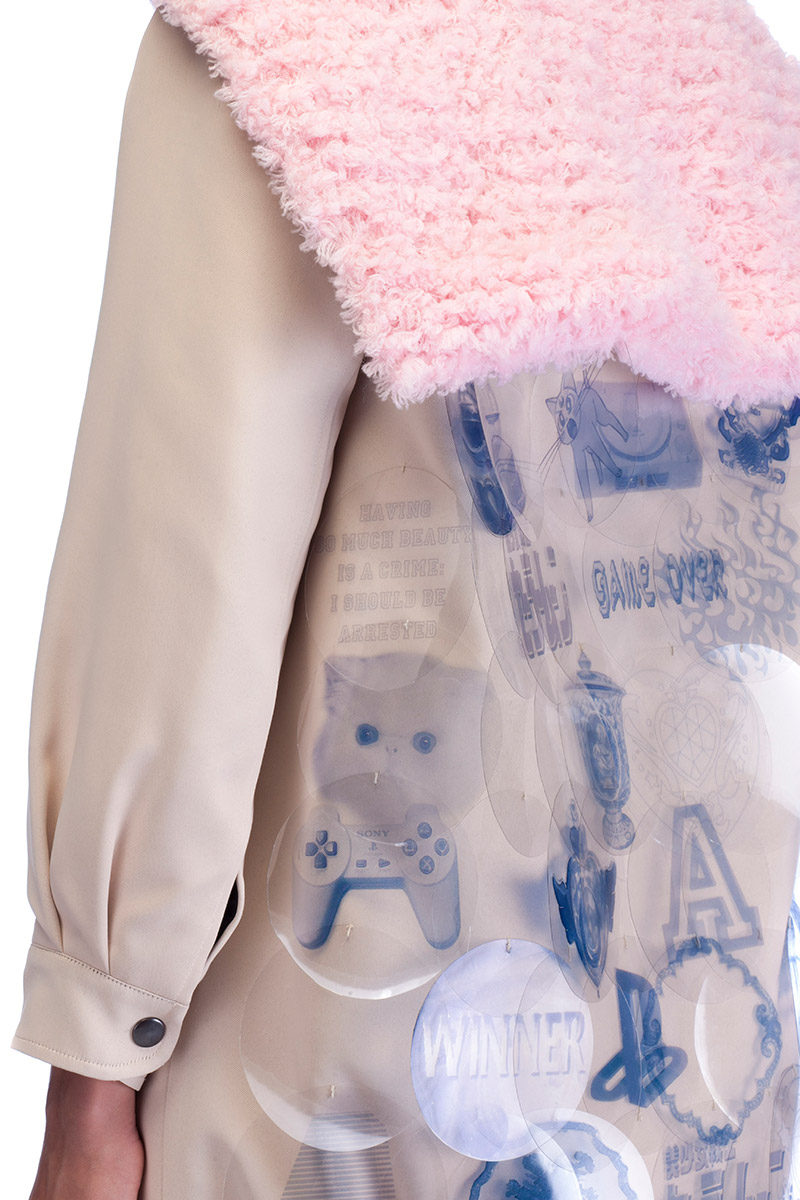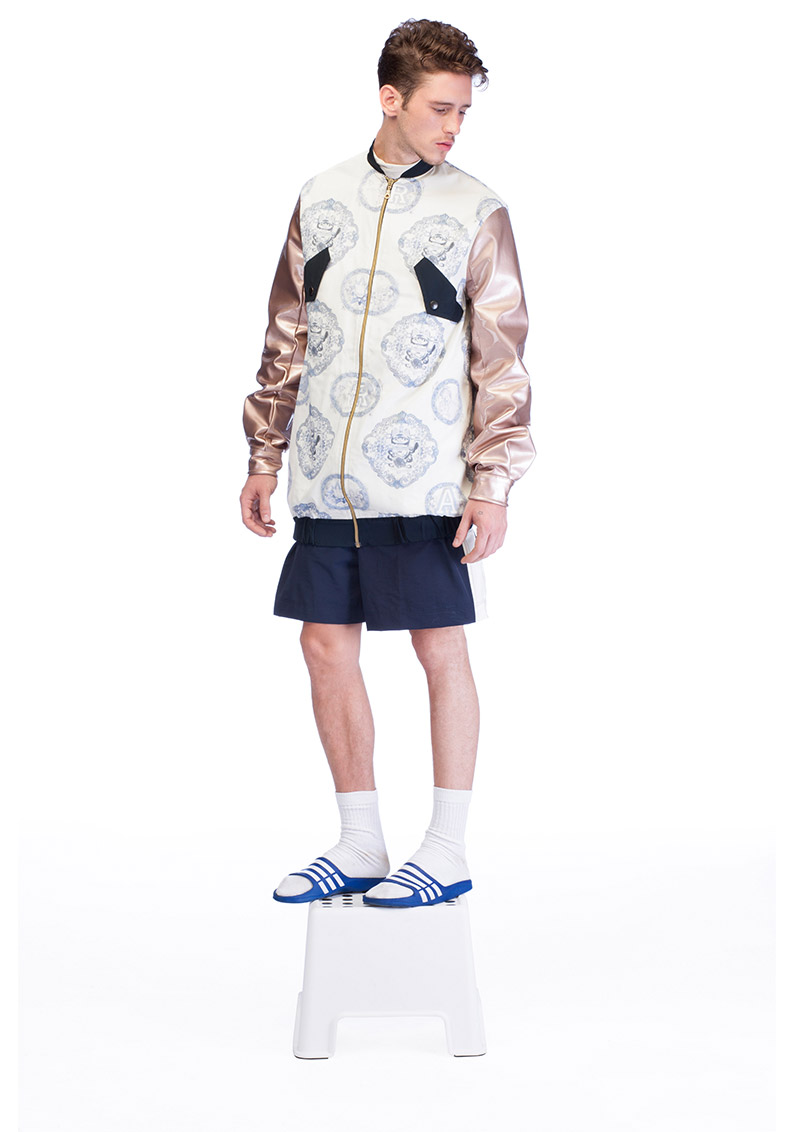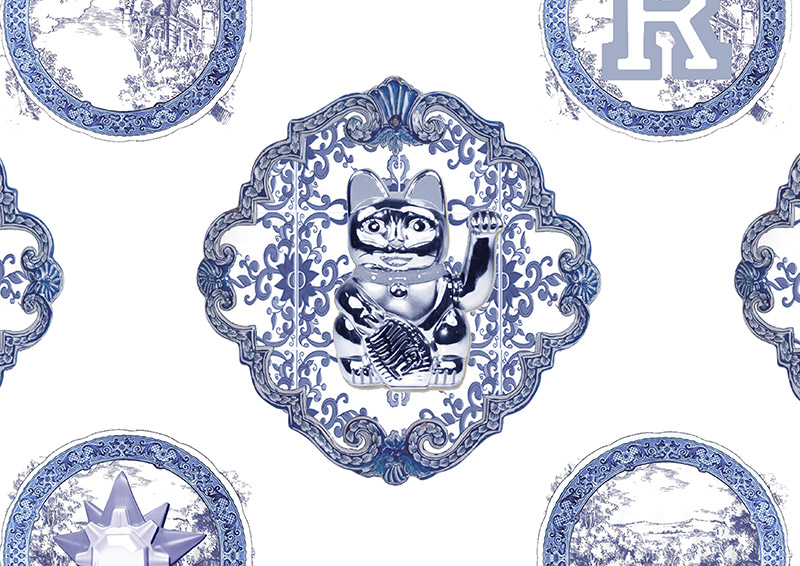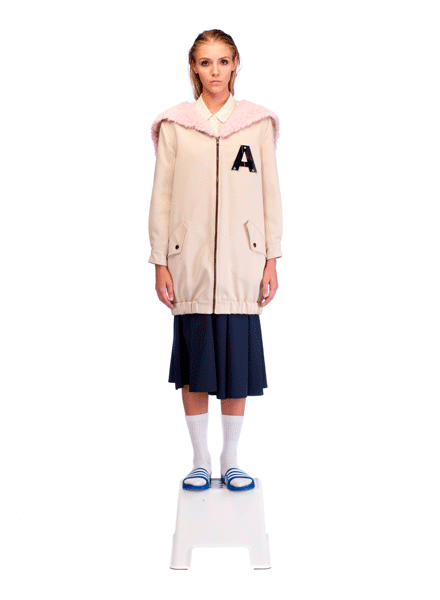 Andrea Renosto presents us his "VENUS: Enséñame a maullar" collection, where letterman jackets, seifukus, sartorial suits, basketball tank-tops and slip dresses are the main characters.
Fabrics play on contrast: technical neoprene and nylon on a hand, crunchy wool and glowing silk on the other one. Bad taste plays an important role: sequins and emboideries, inspired by Dutch Delft Ceramics are then treated as tribal tattoes and videogames from the early 2000's. Then surfaces are covered in flashy leather, shiny mirrors and hand-knitted pastel fur.
Play and provocation. Kawaii and popular culture clichés. Bad taste becomes construction.
"Tokyo, 1995. The blondie 3D-videogames-warrior Sailor Venus is kidnapped and catapulted into Beverly Hills, side by side with her kitten Artemis. The heroin will have to make her way through the glossy colleges hallways in California, full of spoilt hairbrained cheerleaders bullying her. Which blonde-beauty will be the prom Queen?"
Photos – Roberta Pirisino // Irene Ghillani, Prisca Maizzi
Hair & Make-up – Antonella Manca
Illustrations – Andrea Renosto
Models – Giuseppe @ Independent Men, Julia Rönnqvist Buzzetti