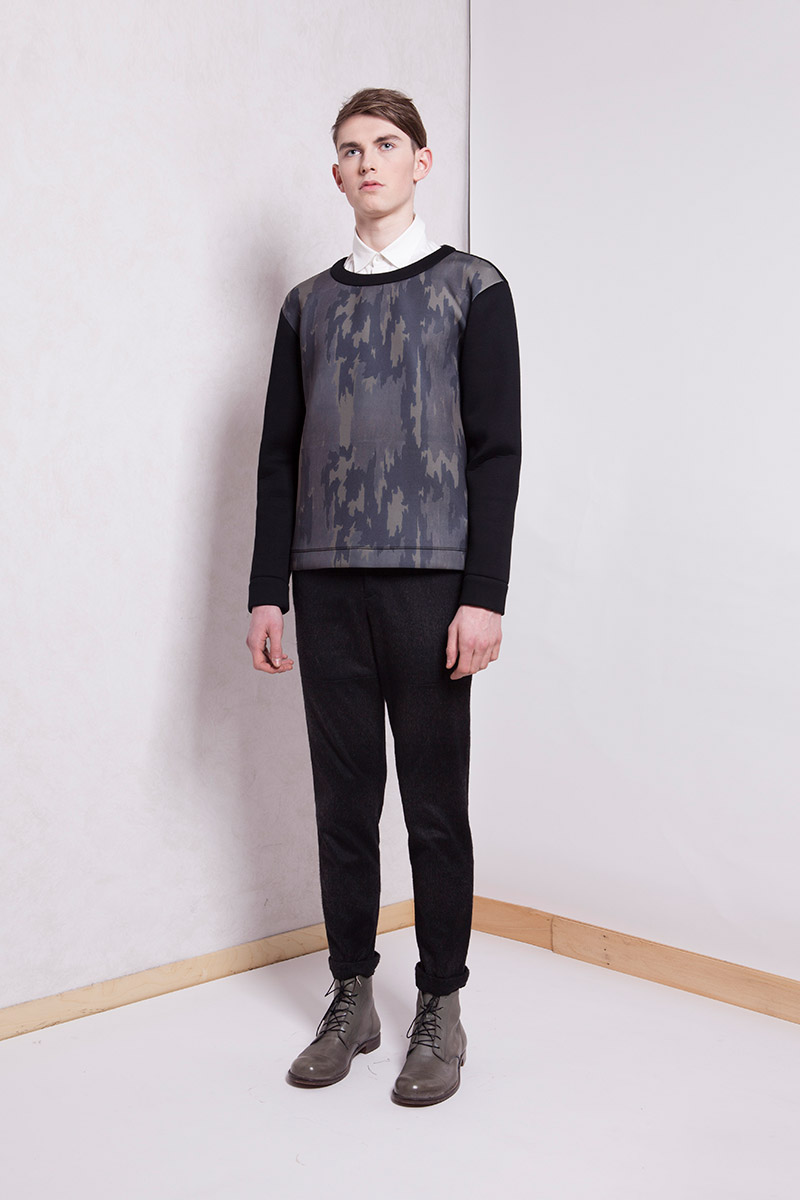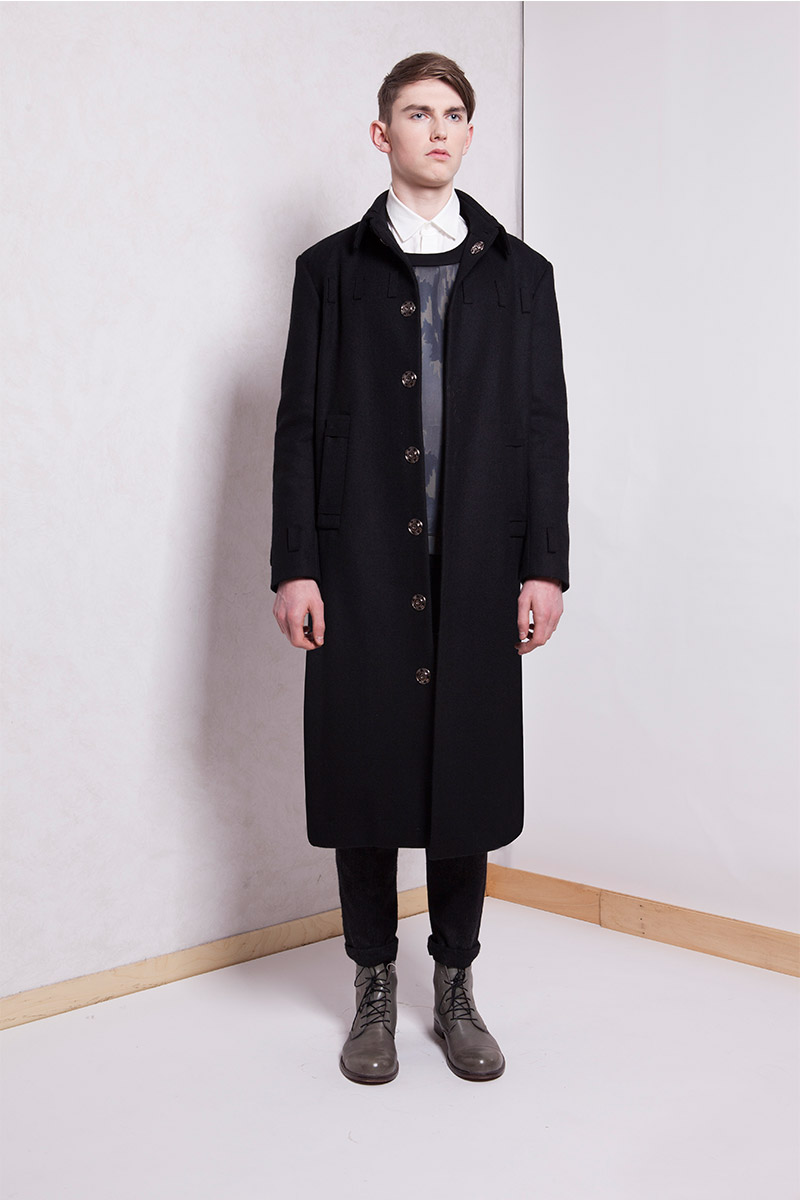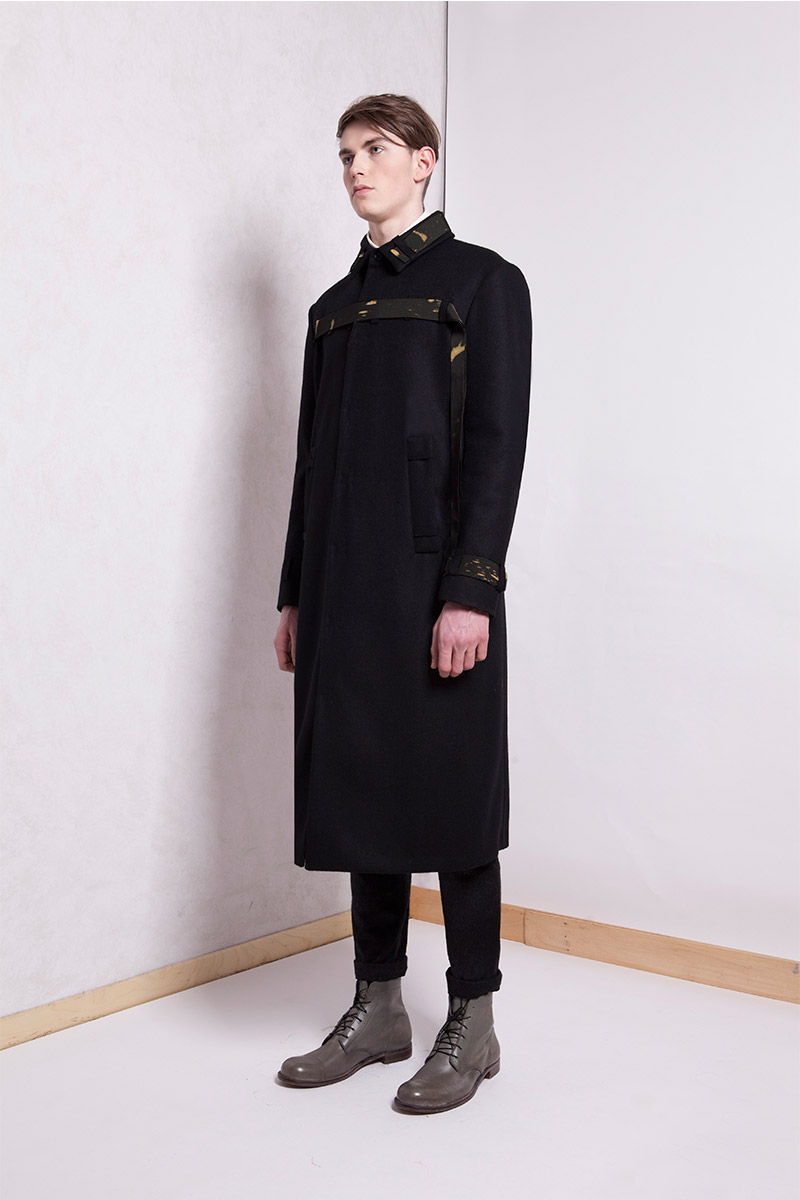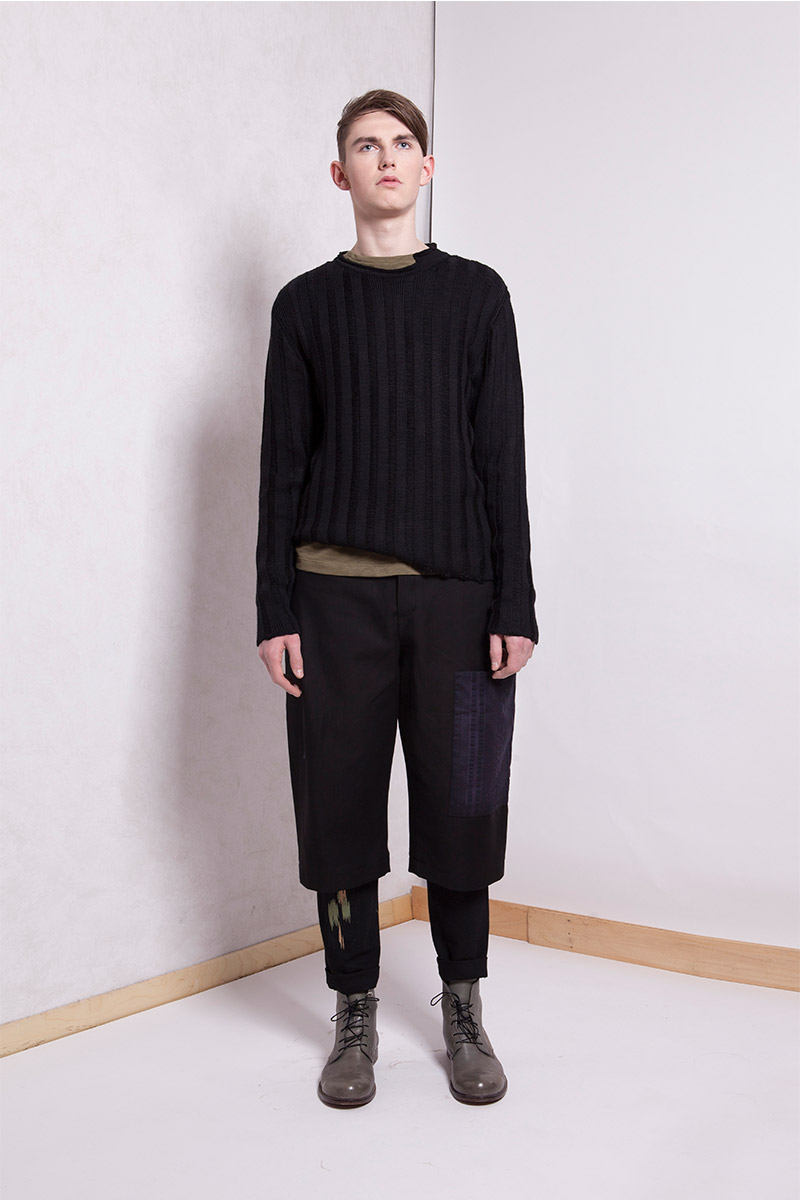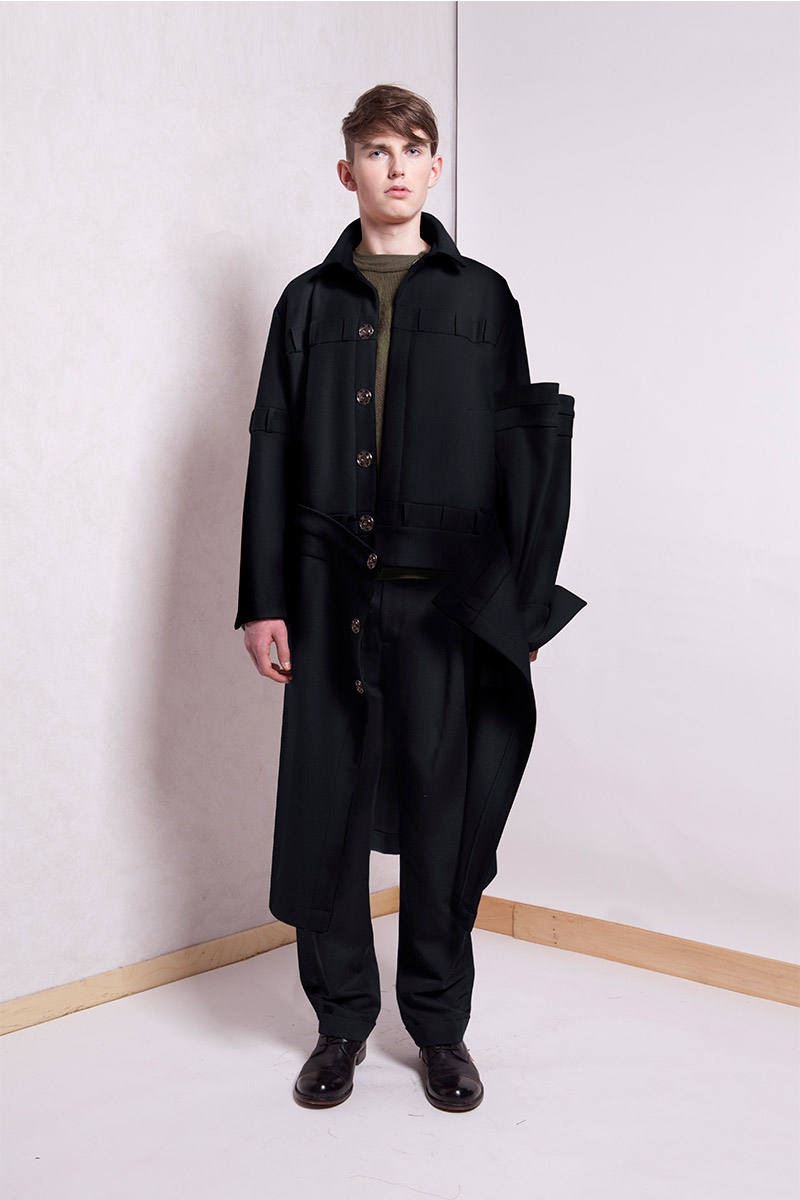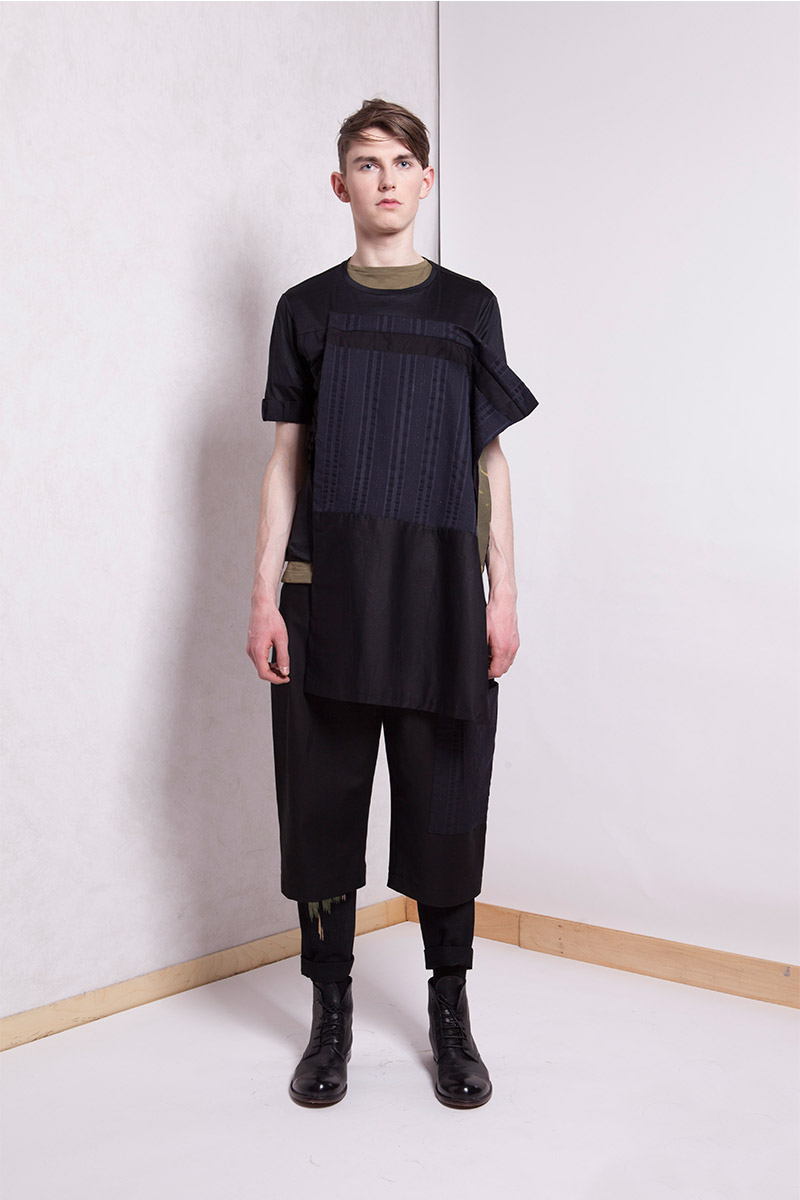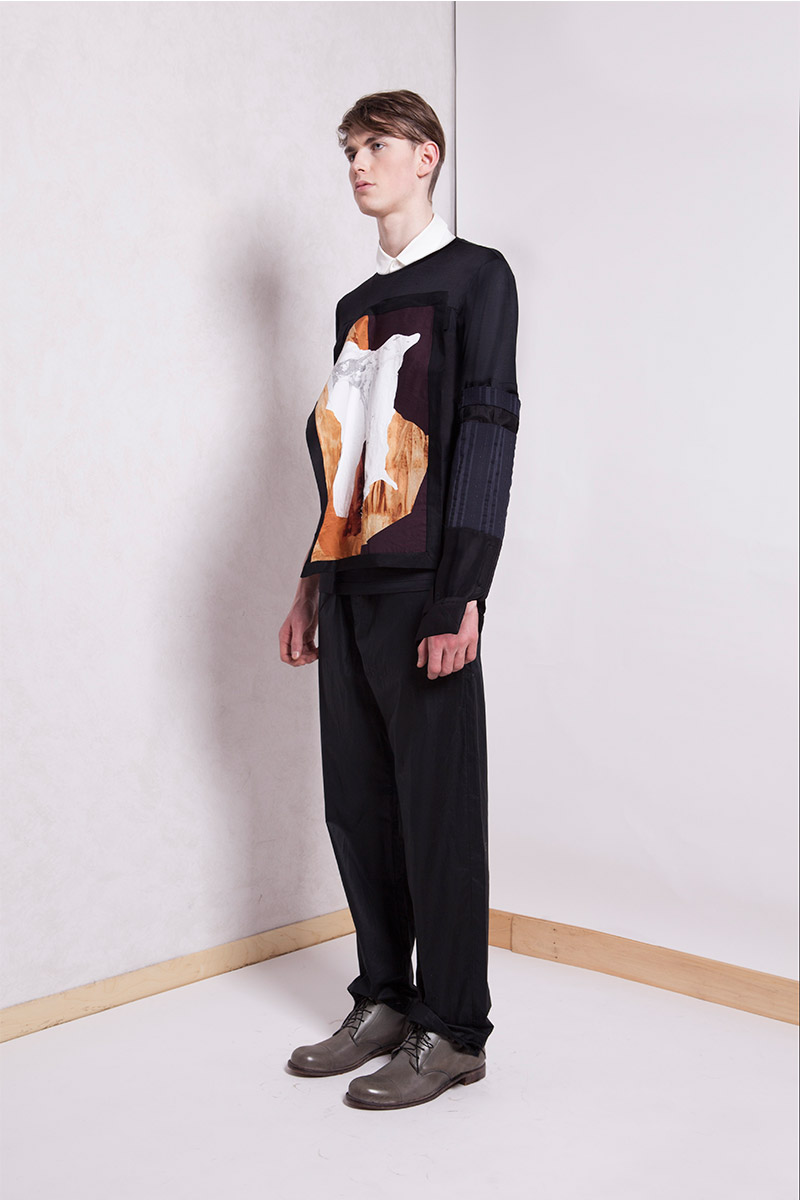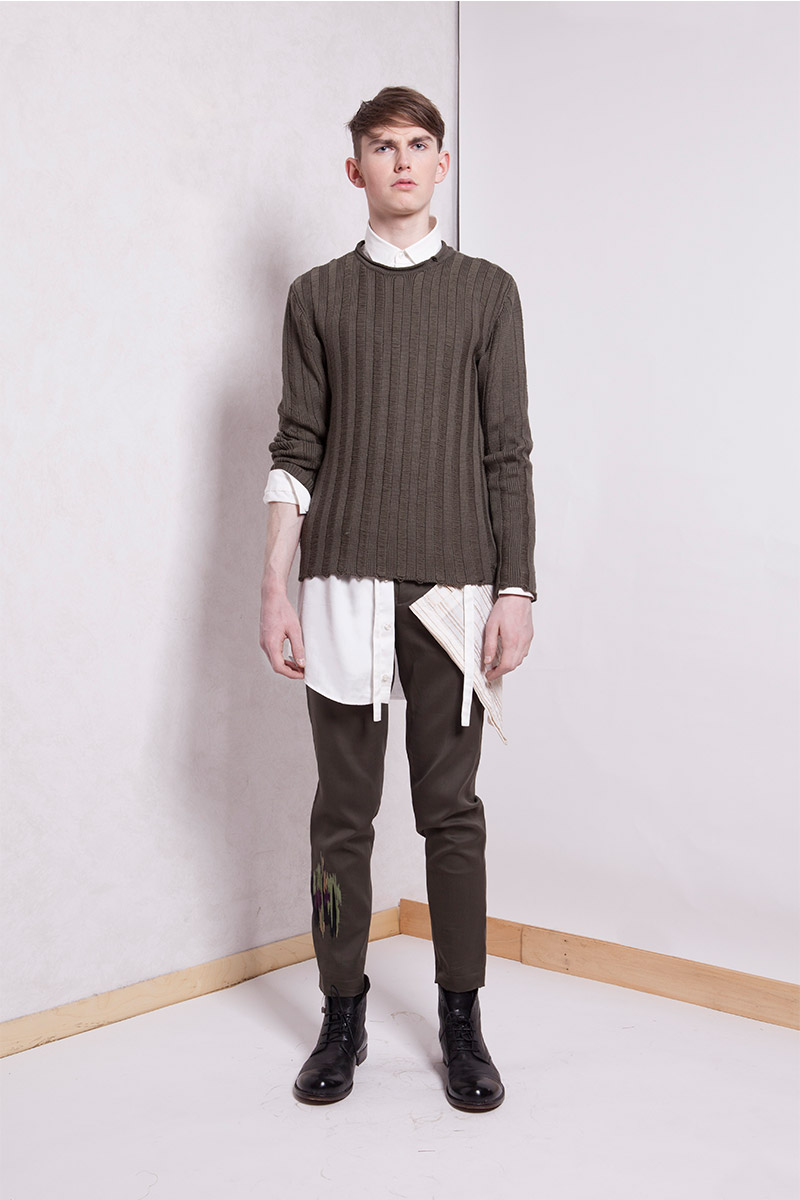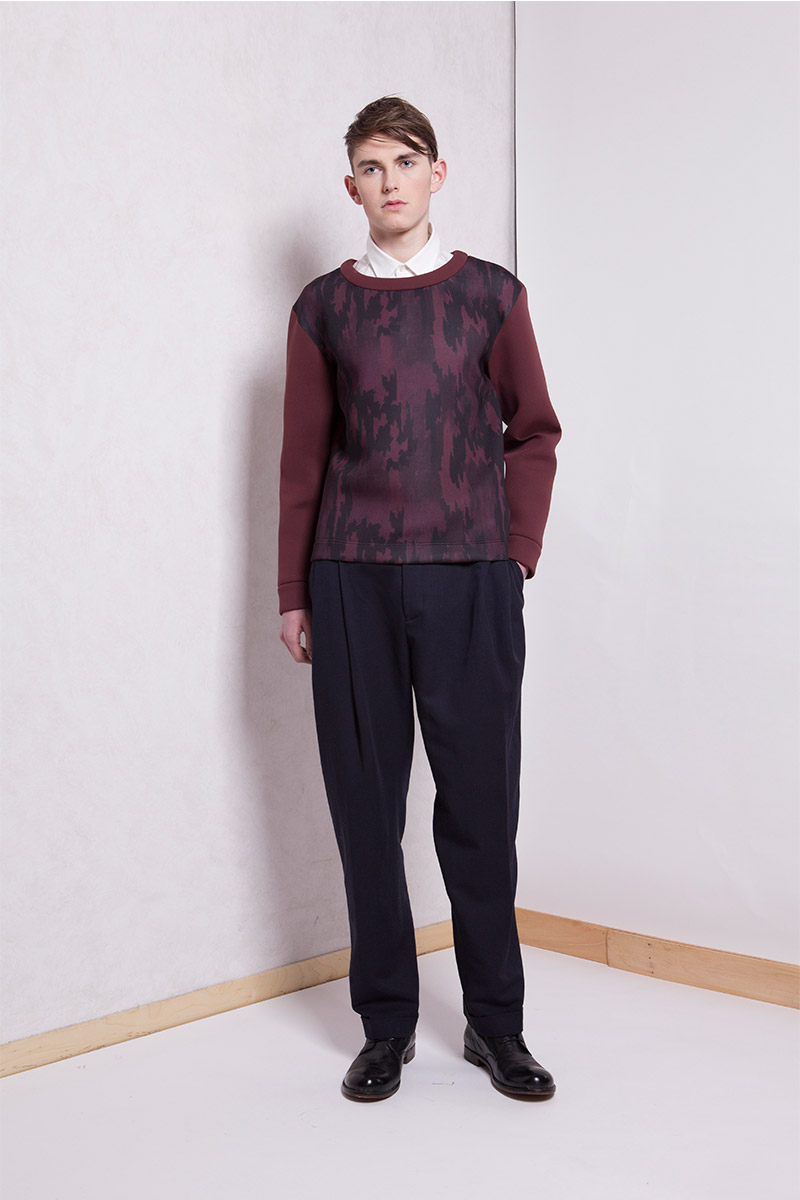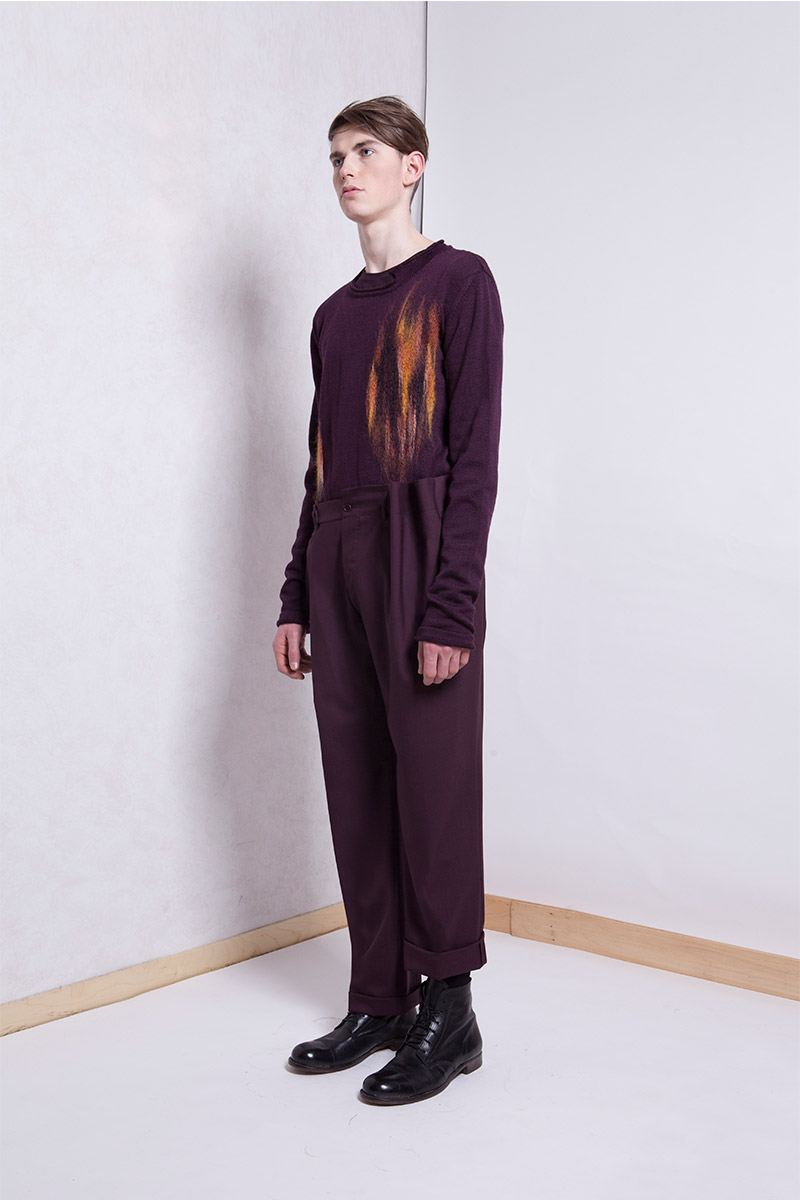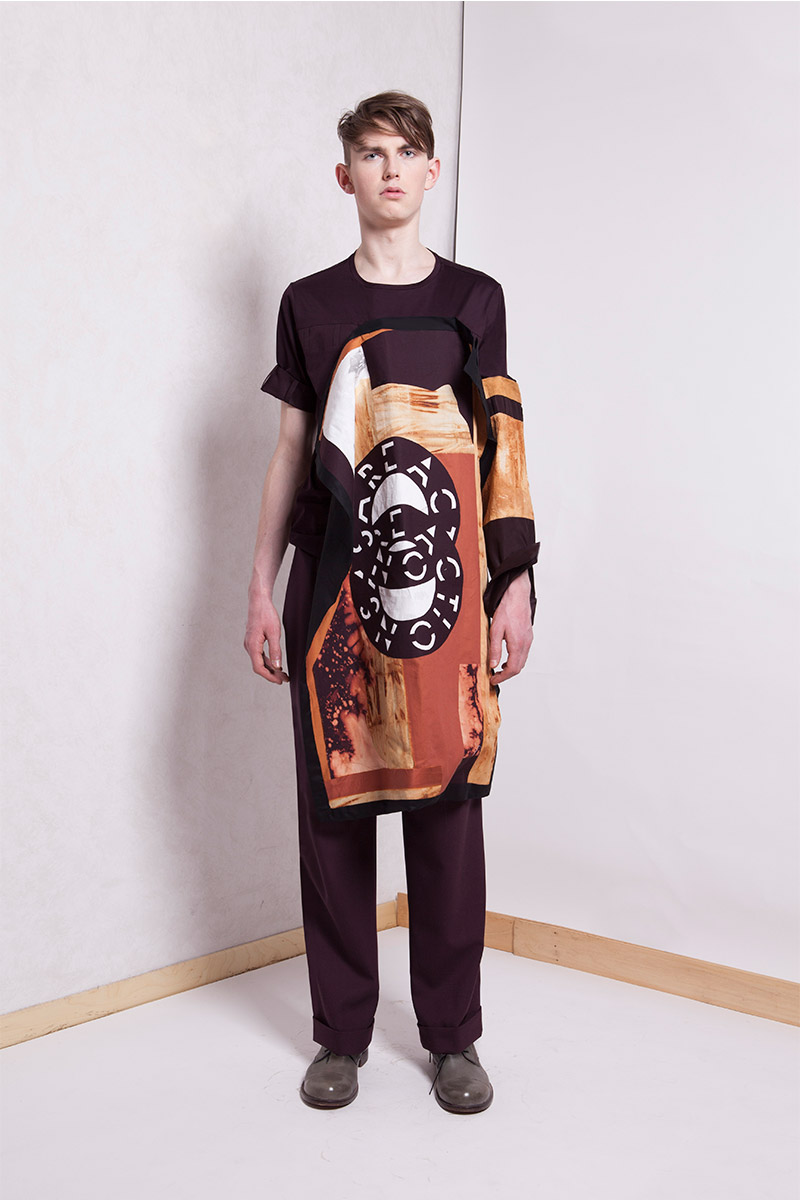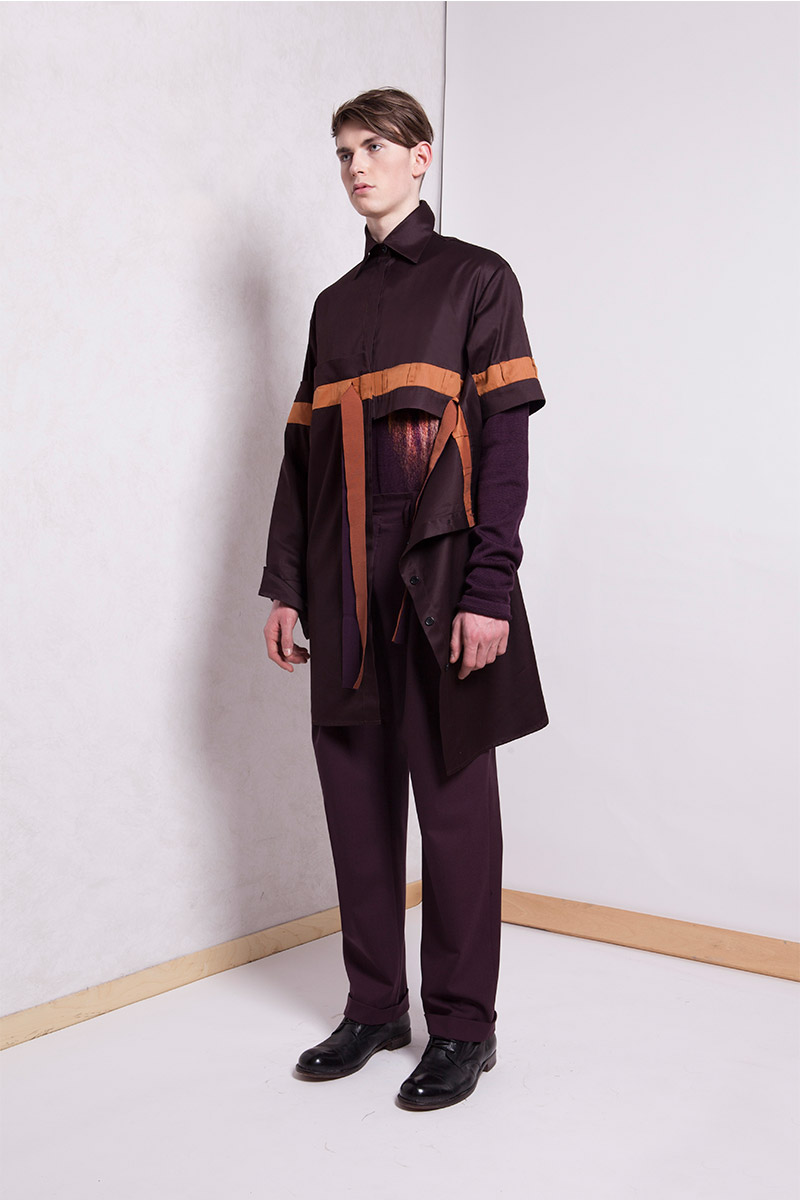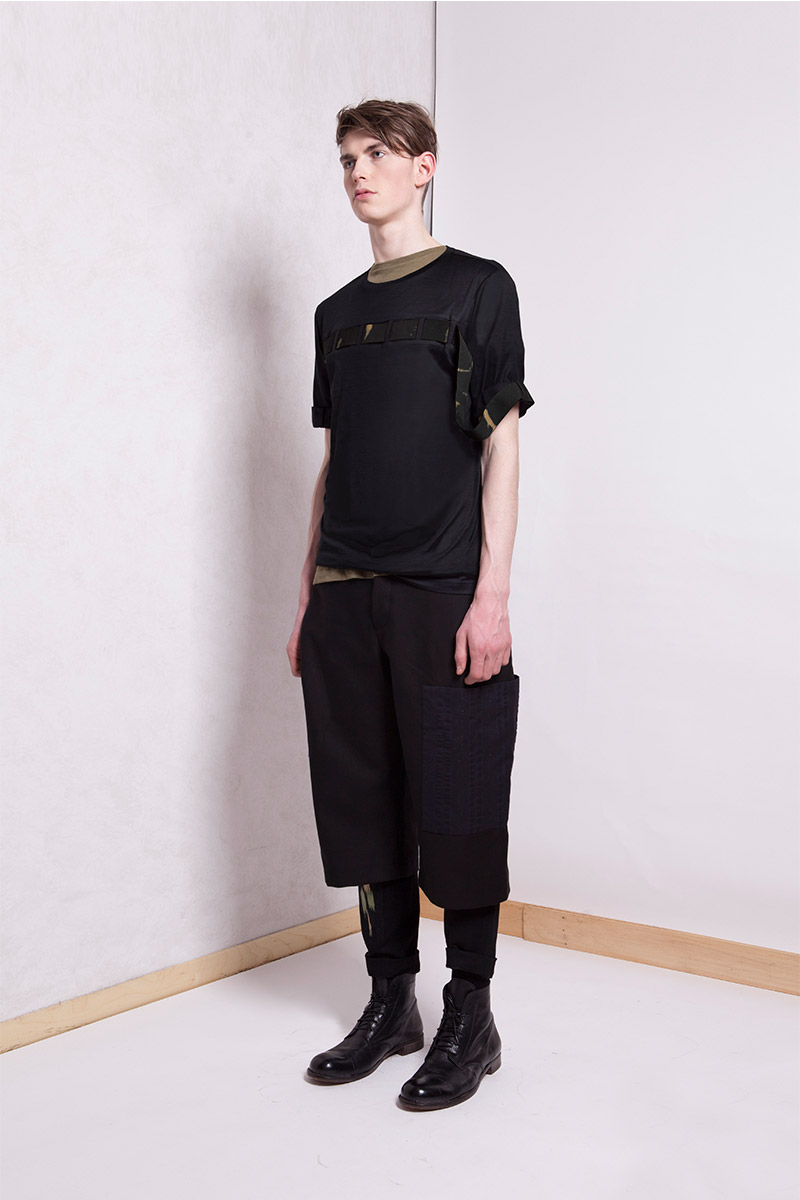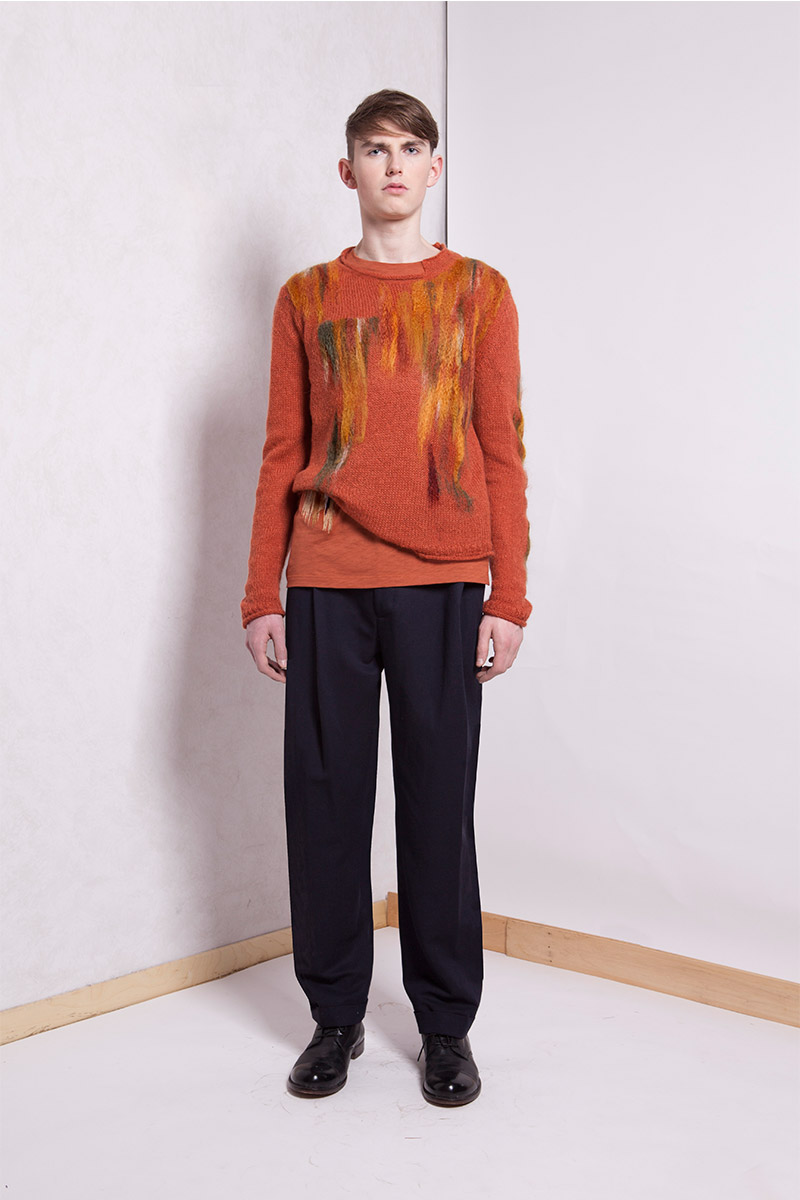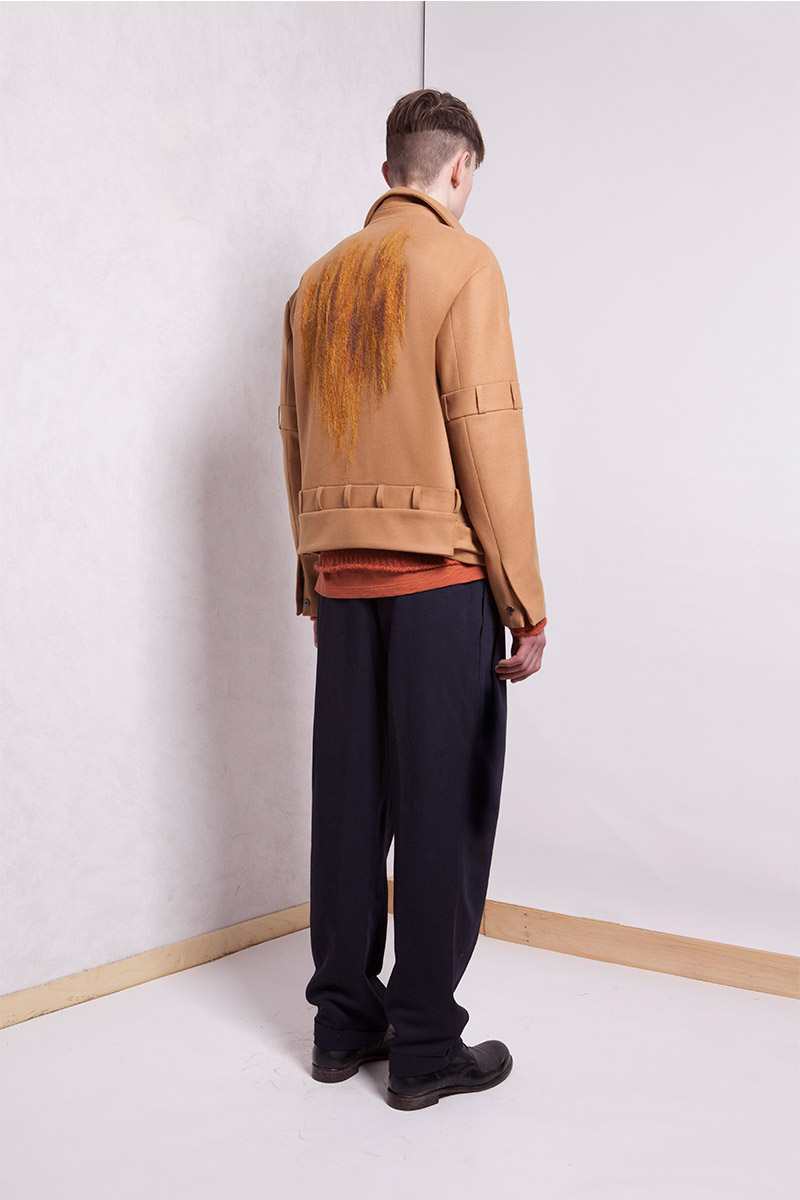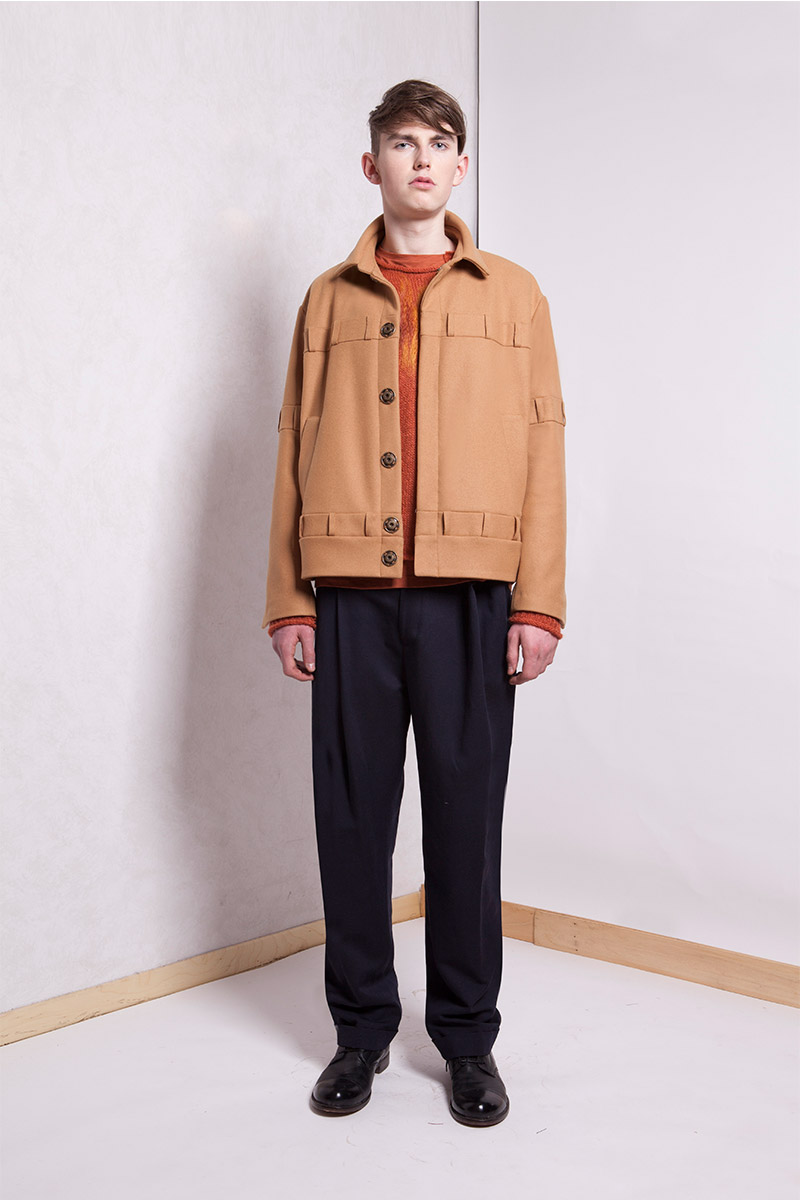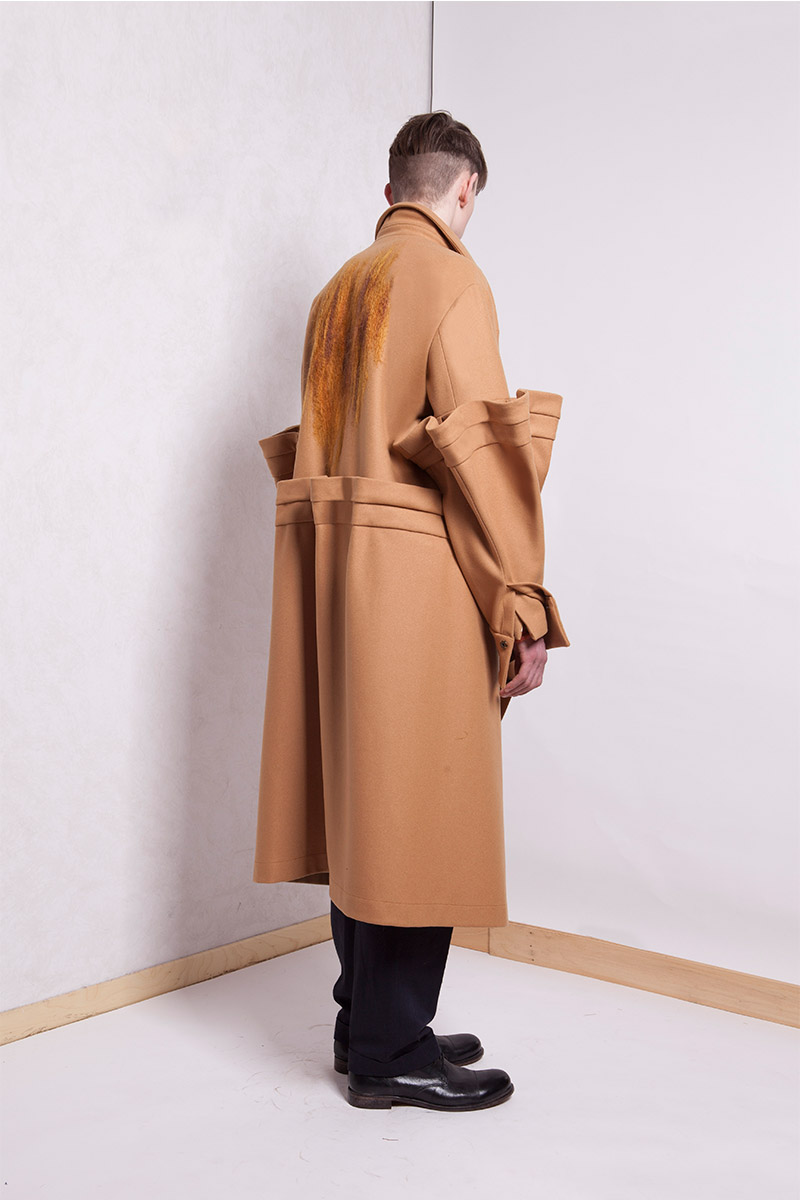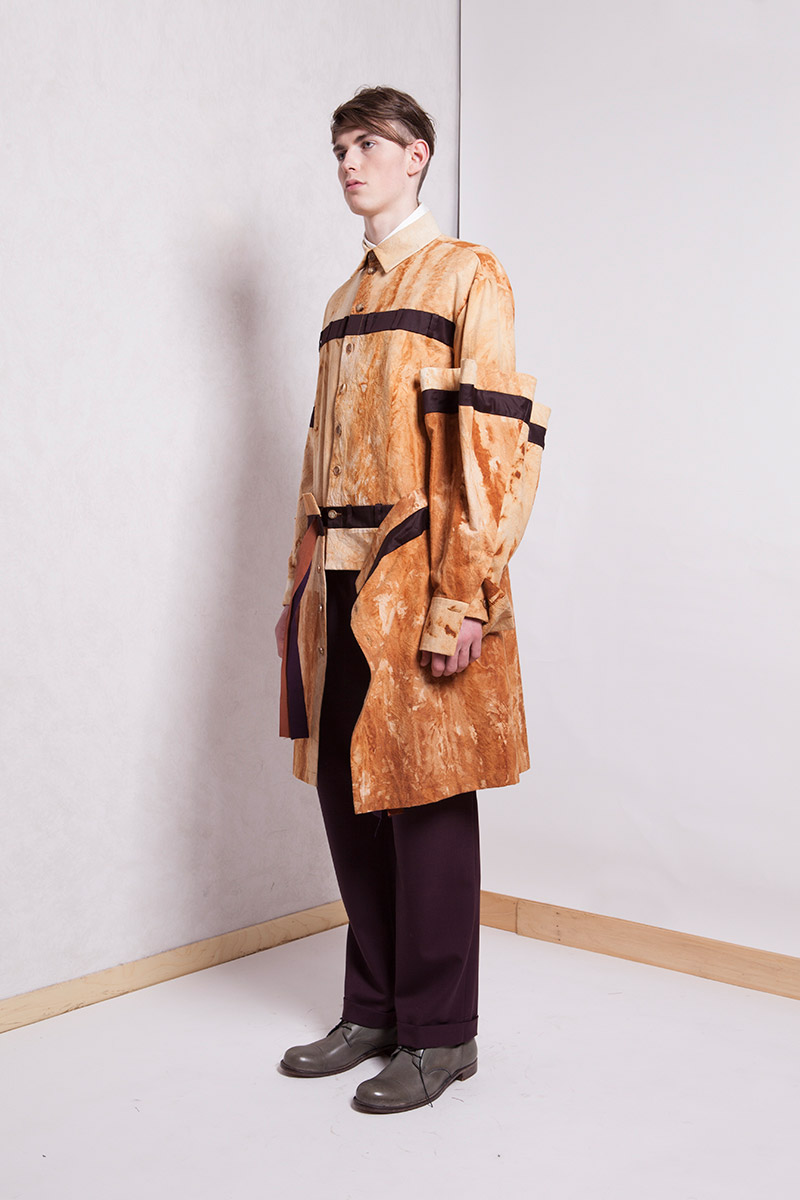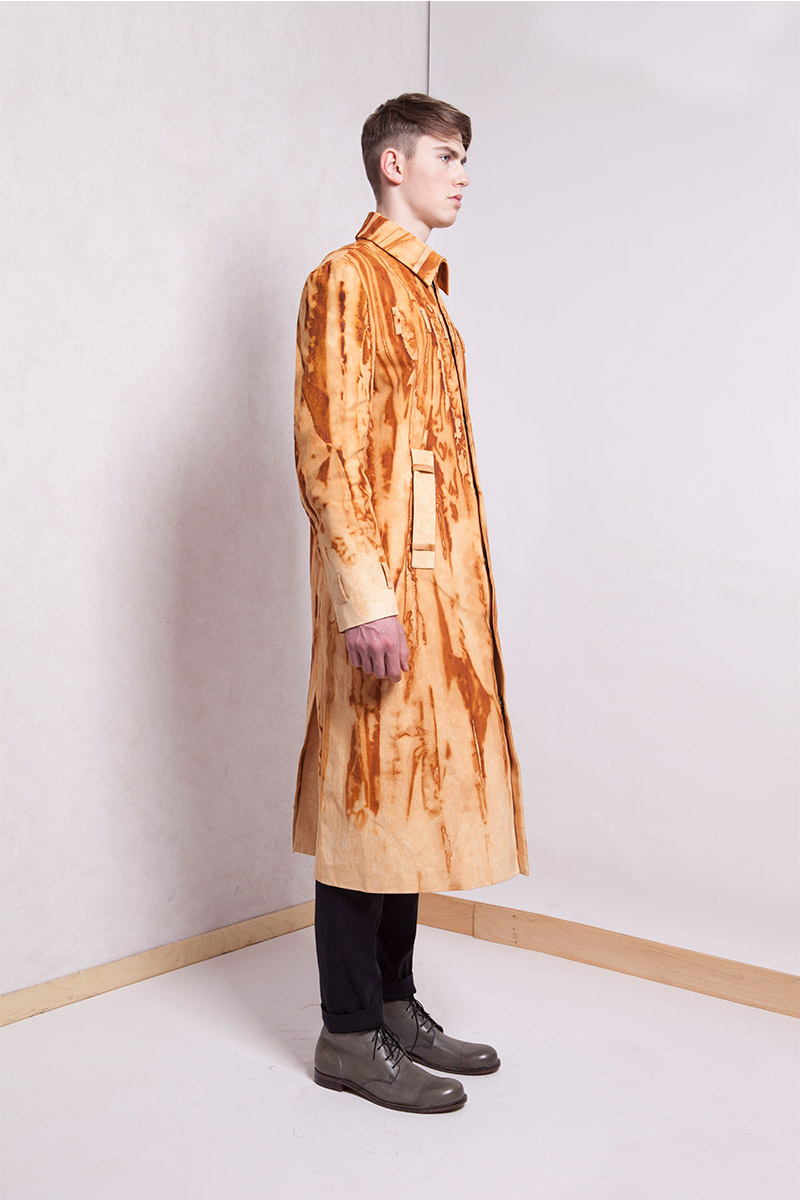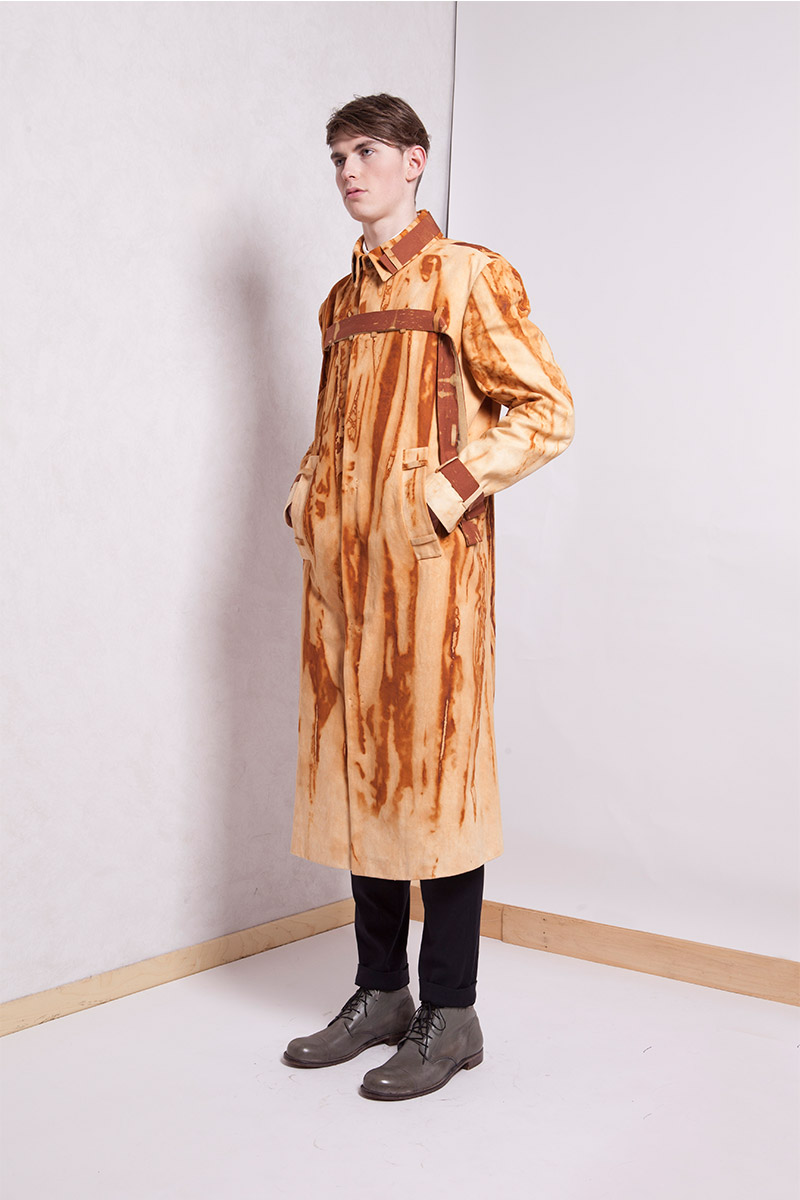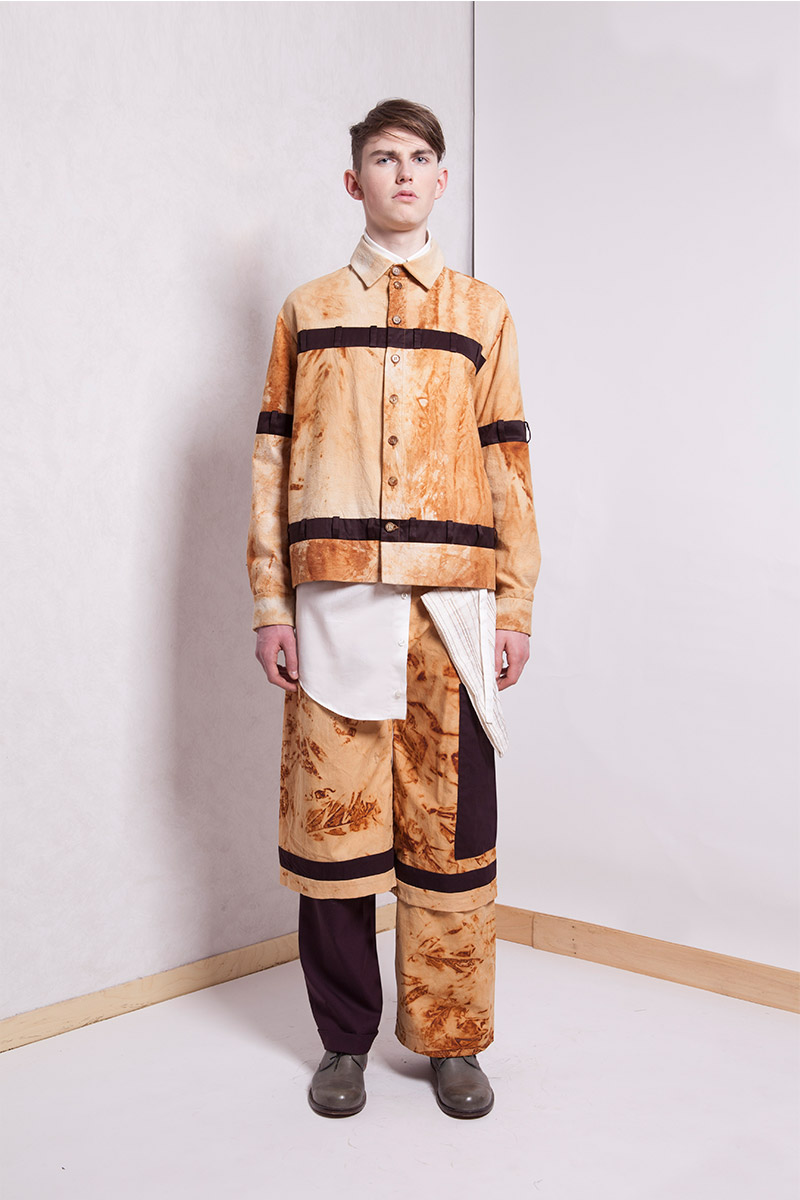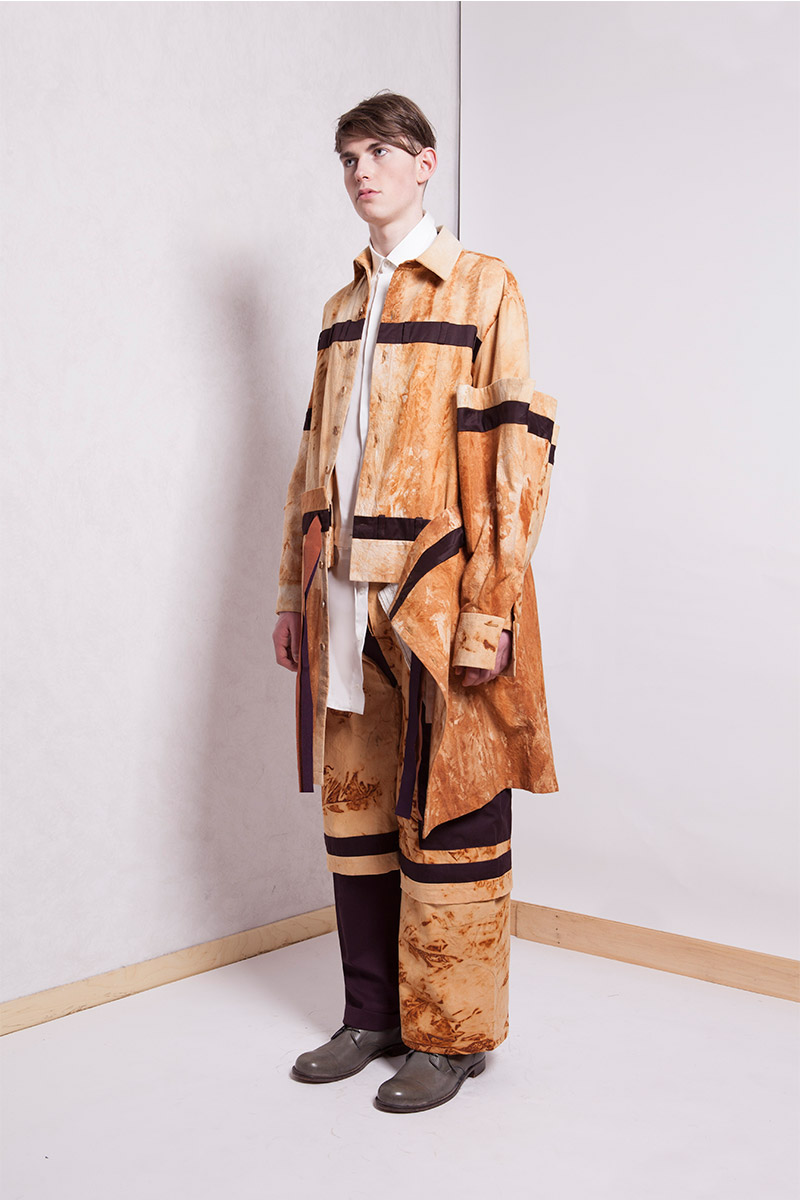 "A call to those modern day rebels, rabble-rousers, novel zealots and championed hoodlums. The momentum of deconstruction before assembly has arrived. Through solemn composure only, we can be truly anarchic. Hearts on our sleeves, stepping out against systemic order. Rules shall be bent as societal salvation is appraised."
Actions are reactions. Sartorially expressed here as aesthetic disguises sporting emblems of reality. For FW15, ANDREA CAMMAROSANO re-arranges oxidized patina, distressed surfaces and finishings allegorically. Each garment is part of a symbolic silhouette, tall, controlled yet languid and subtly defying. The collection comprises needle felted embroidery, rusted surfaces and voluminous pleated constructions. Torn uniforms become solemn and frayed knits appear as symbols of valor. The notion of detachable décor underlines the pieces' functional decomposition.
Exemplary of this, is a cropped jacket in sturdy wool flannel, doubling as an oversized trench, due to alarge detachable panel. A combed wool sweater with needle felted embroideries which resemble vibrant surface patina is paired with 1940s-inspired slacks with cartridge-pleated asymmetries. Juxtaposed to this, stern shirting and gabardines appear adorned with interchangeable belt loop motives, enabling for prints to be shifted willfully. The colorway ranges from dark burgundy, army green, rusty orange to deep blacks and a hint of ochre.
FW15 invites ravishing dissidents away from torrential dogmas, into new manners of instigation, towards sensible revolutions. Warranted to be offbeat.