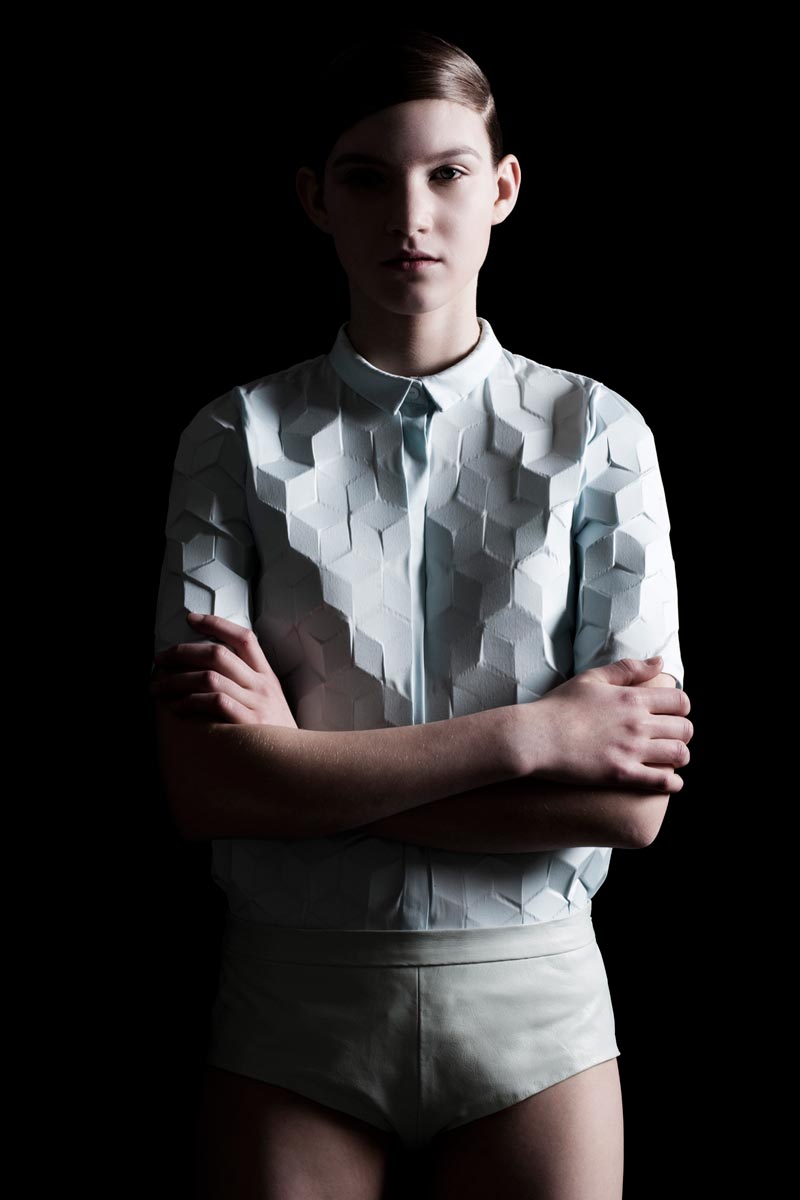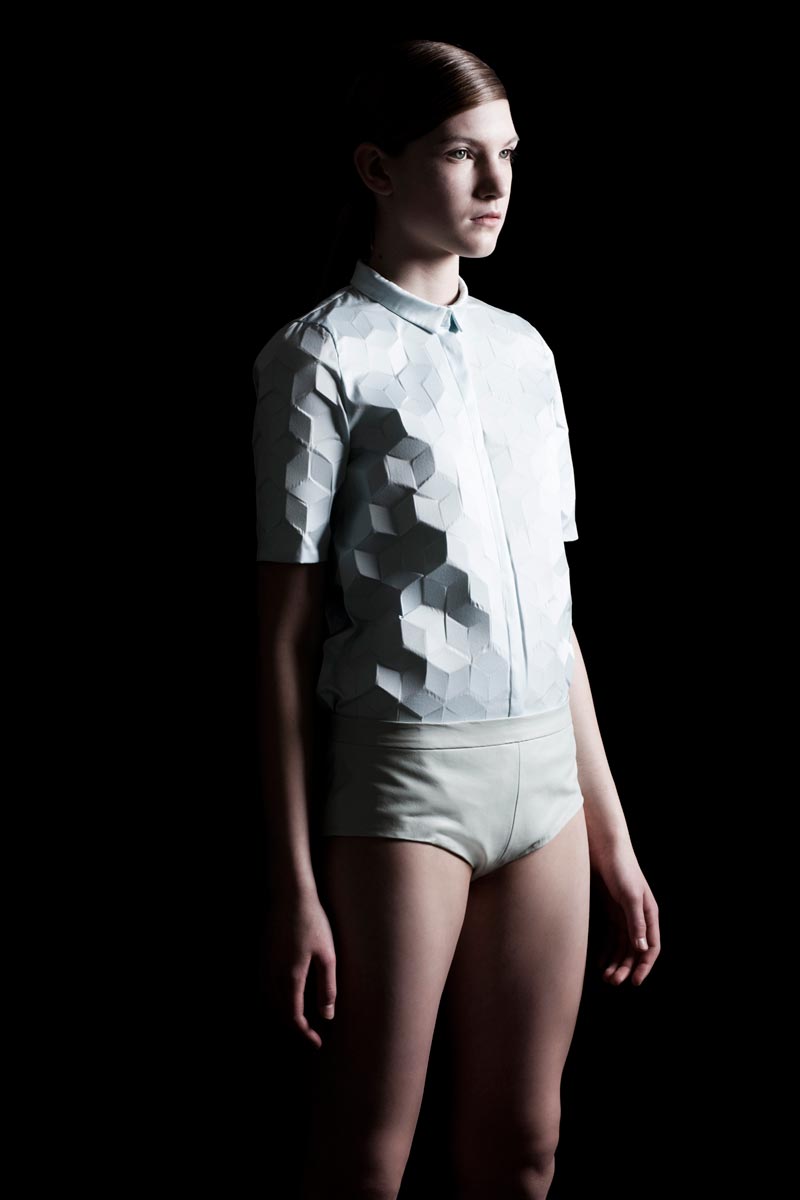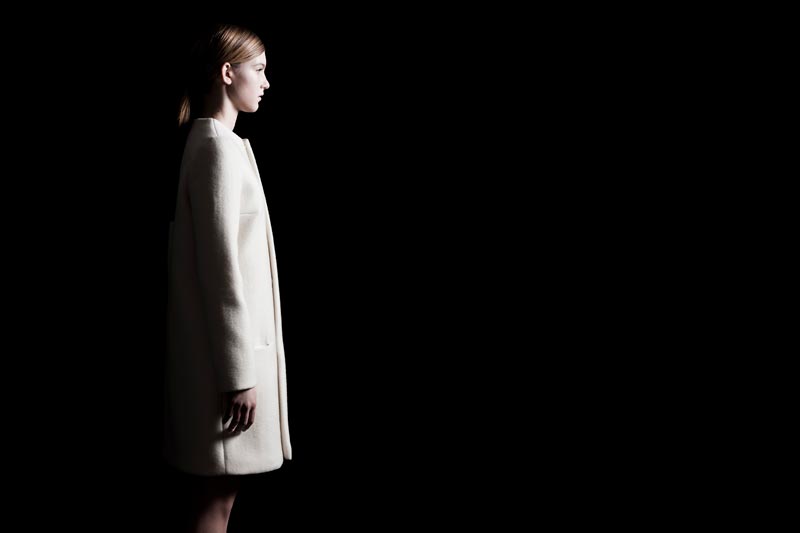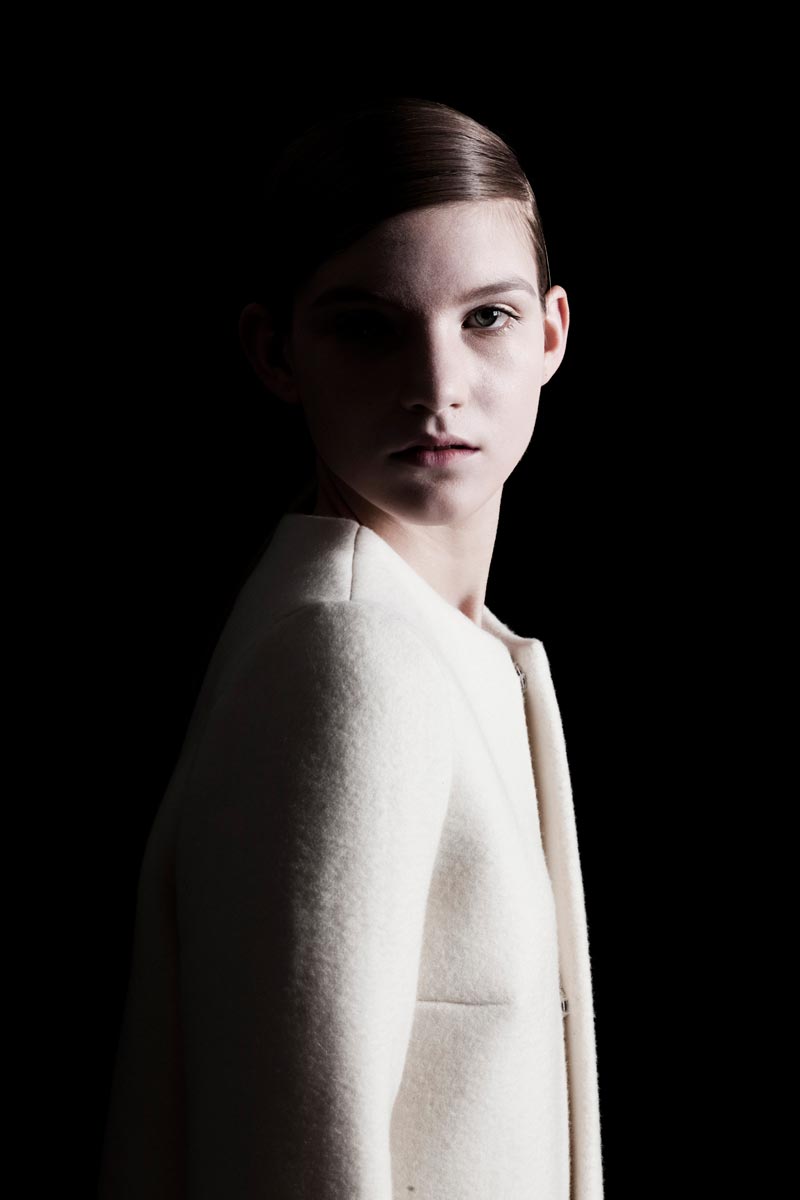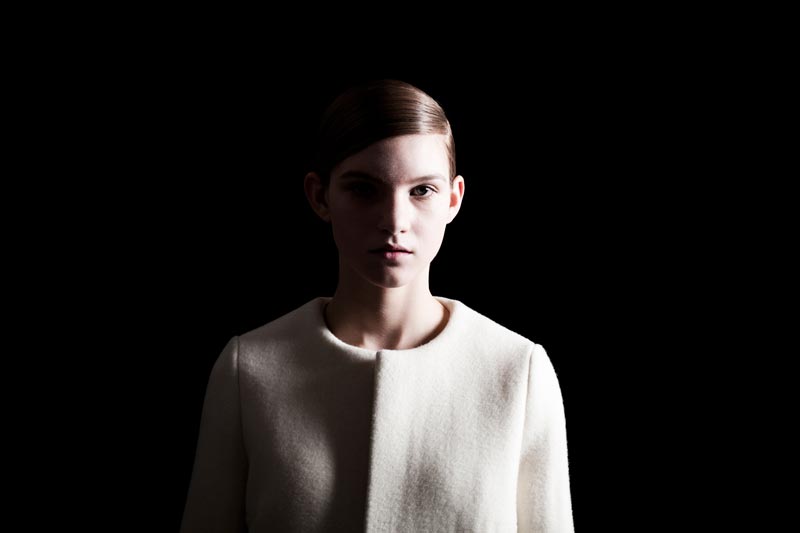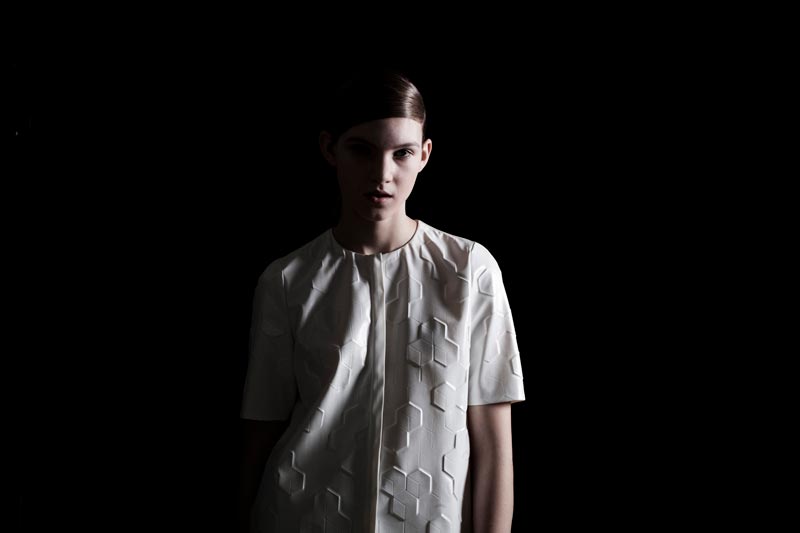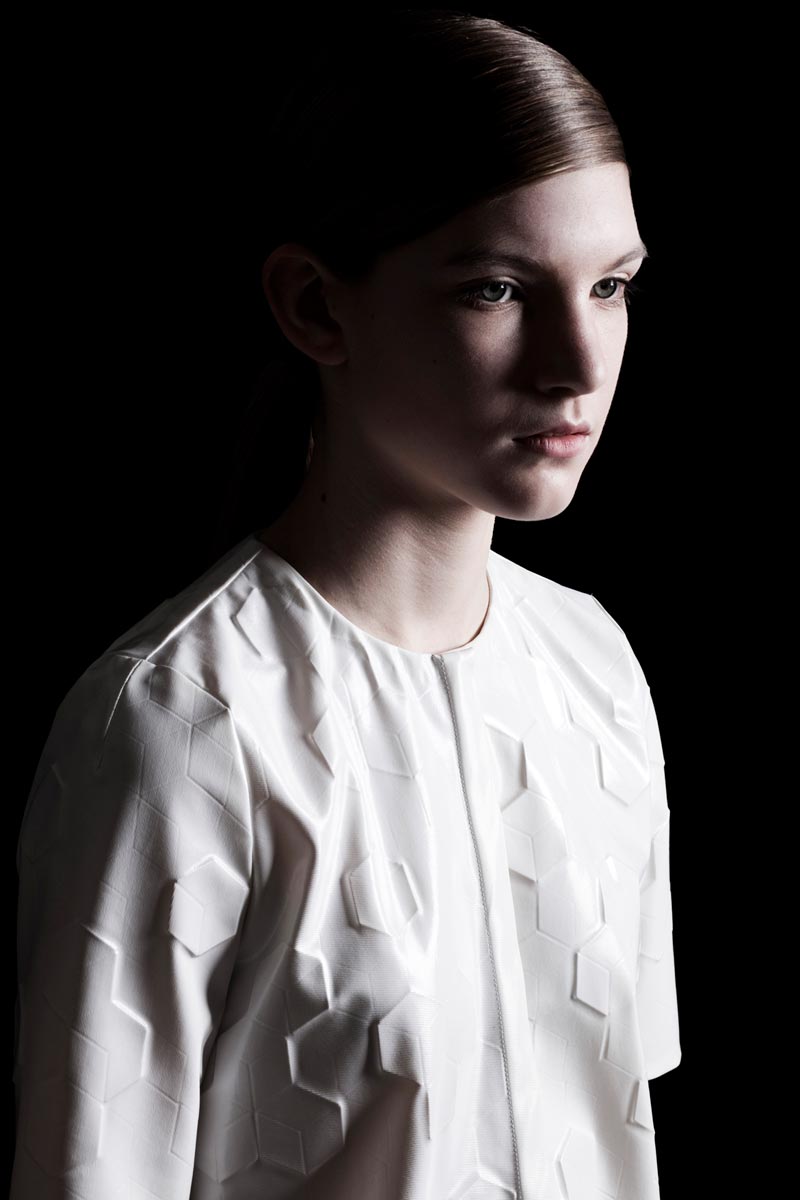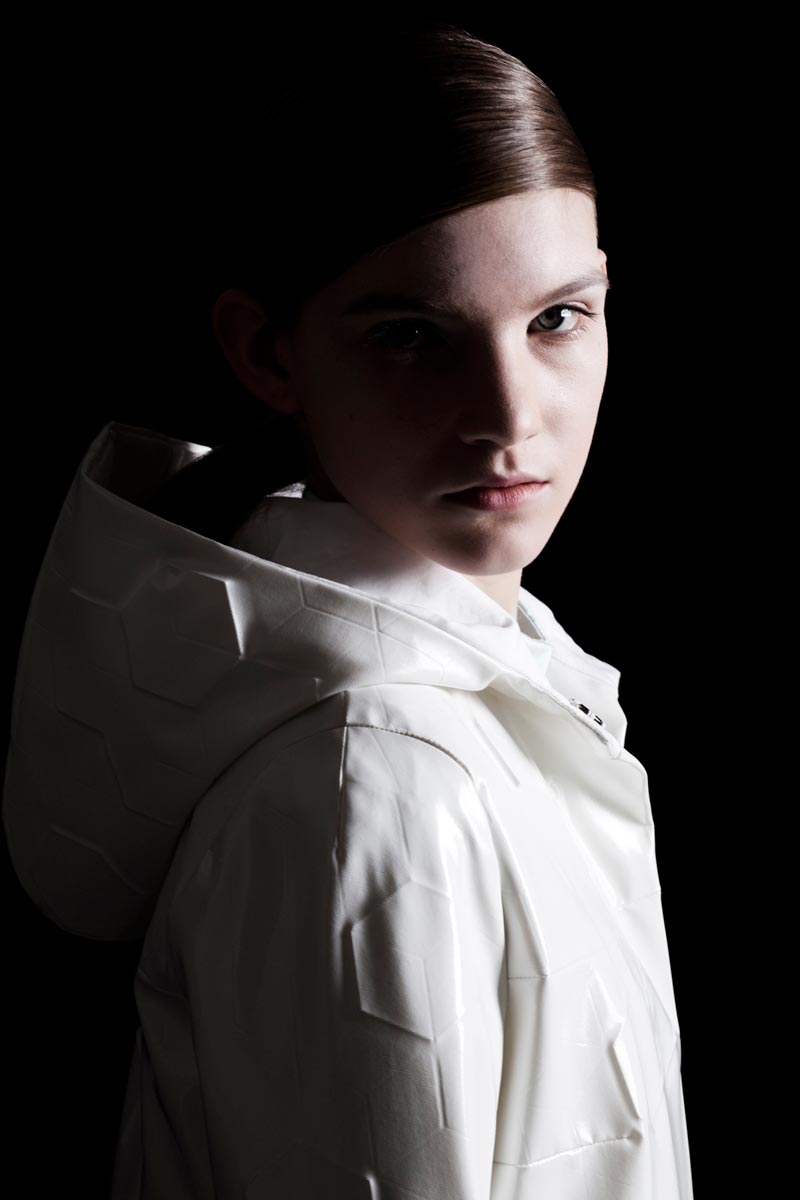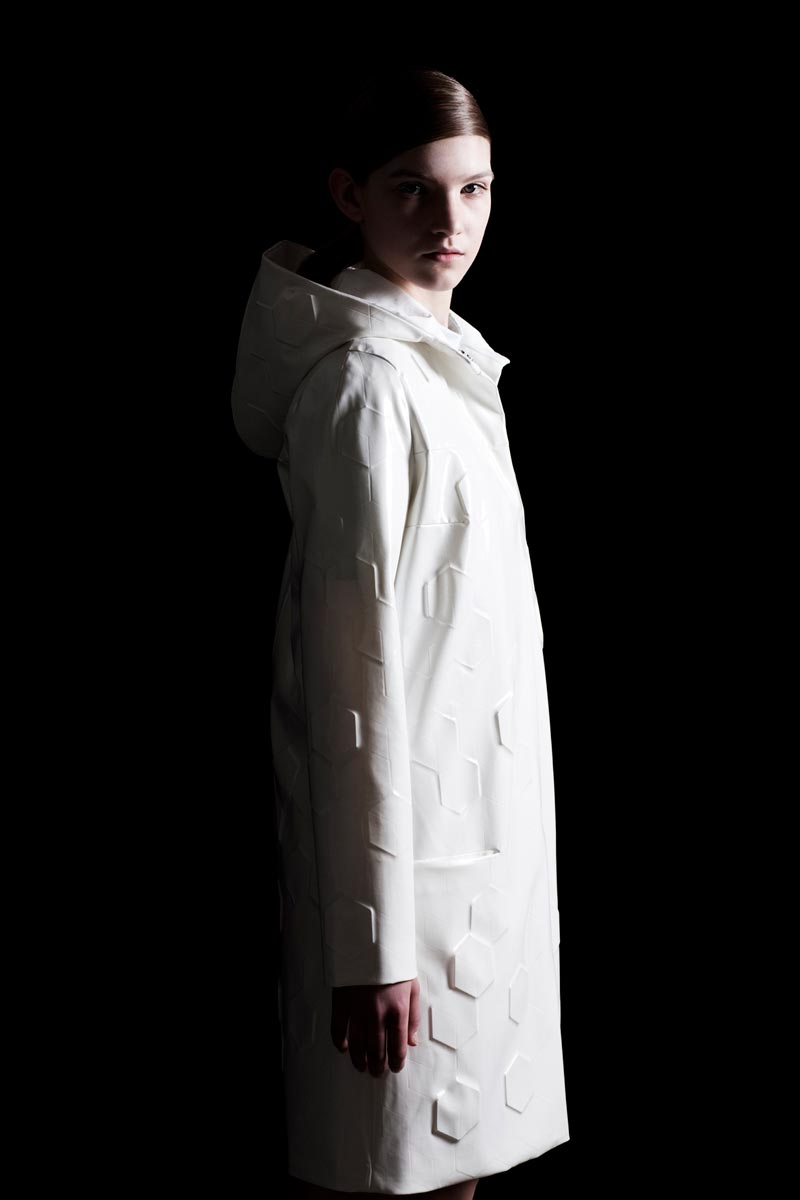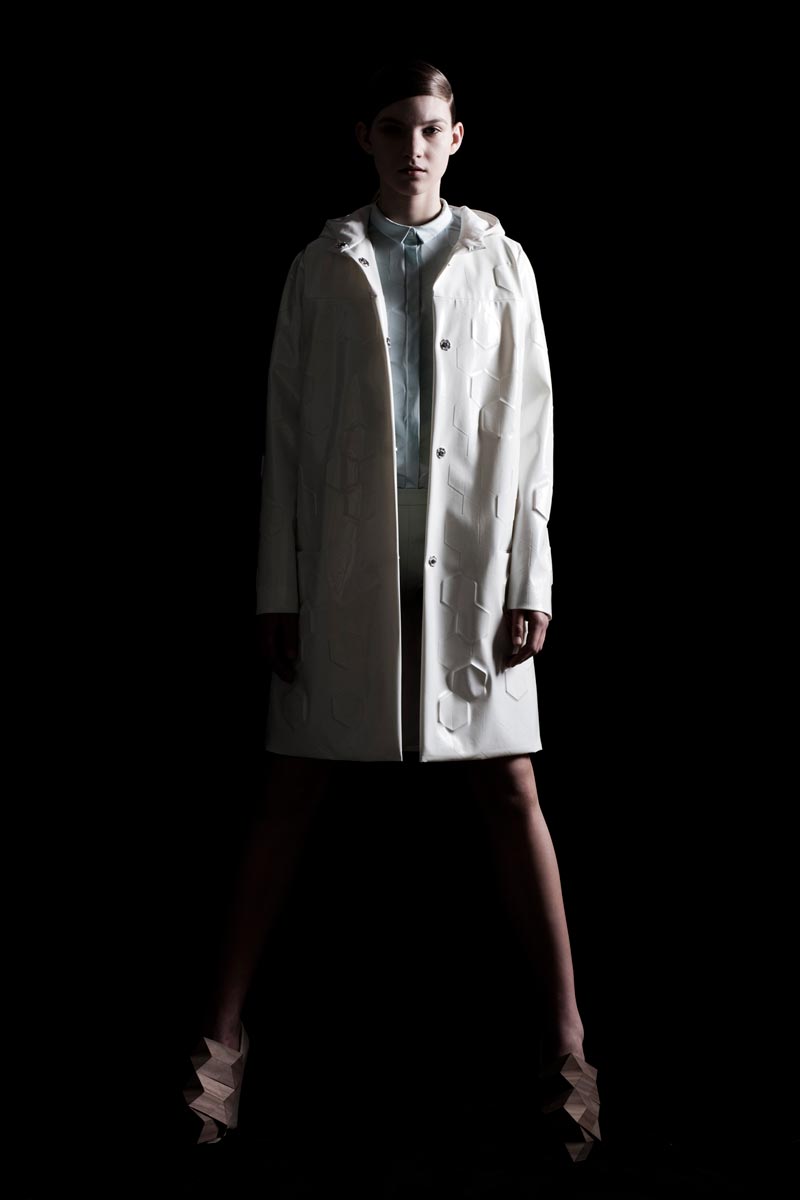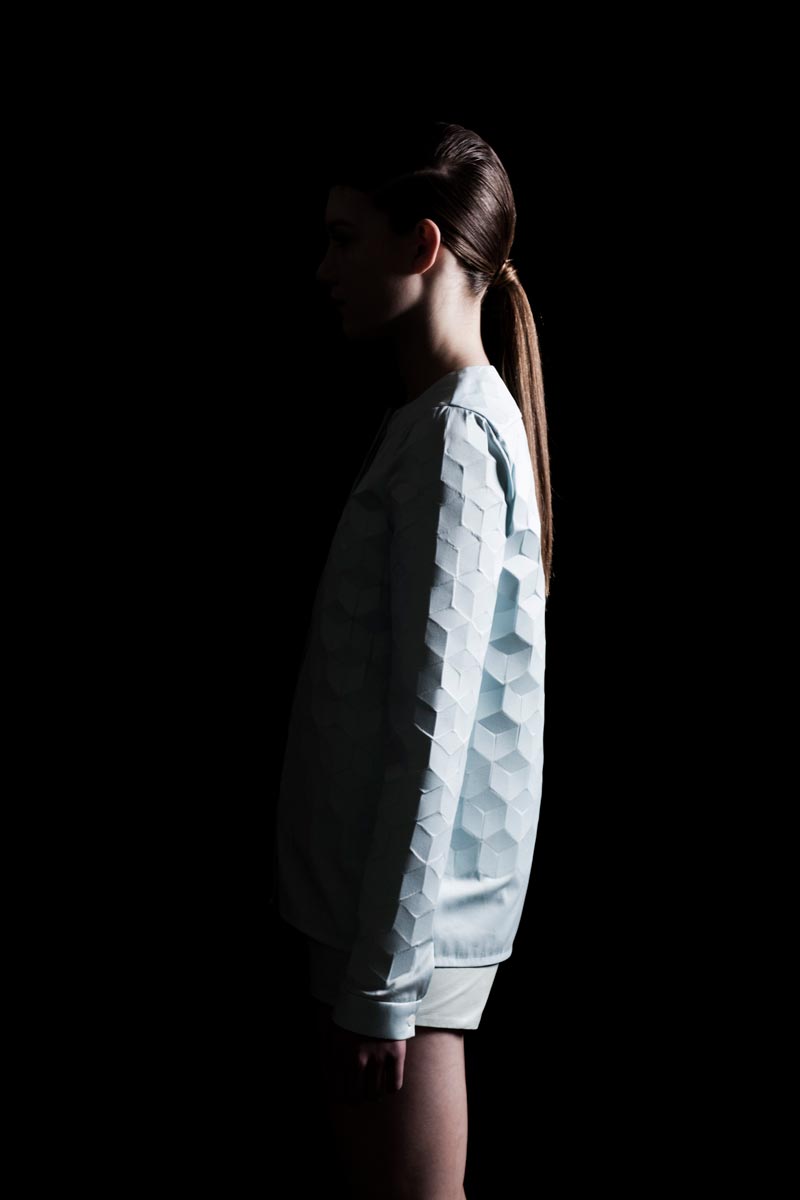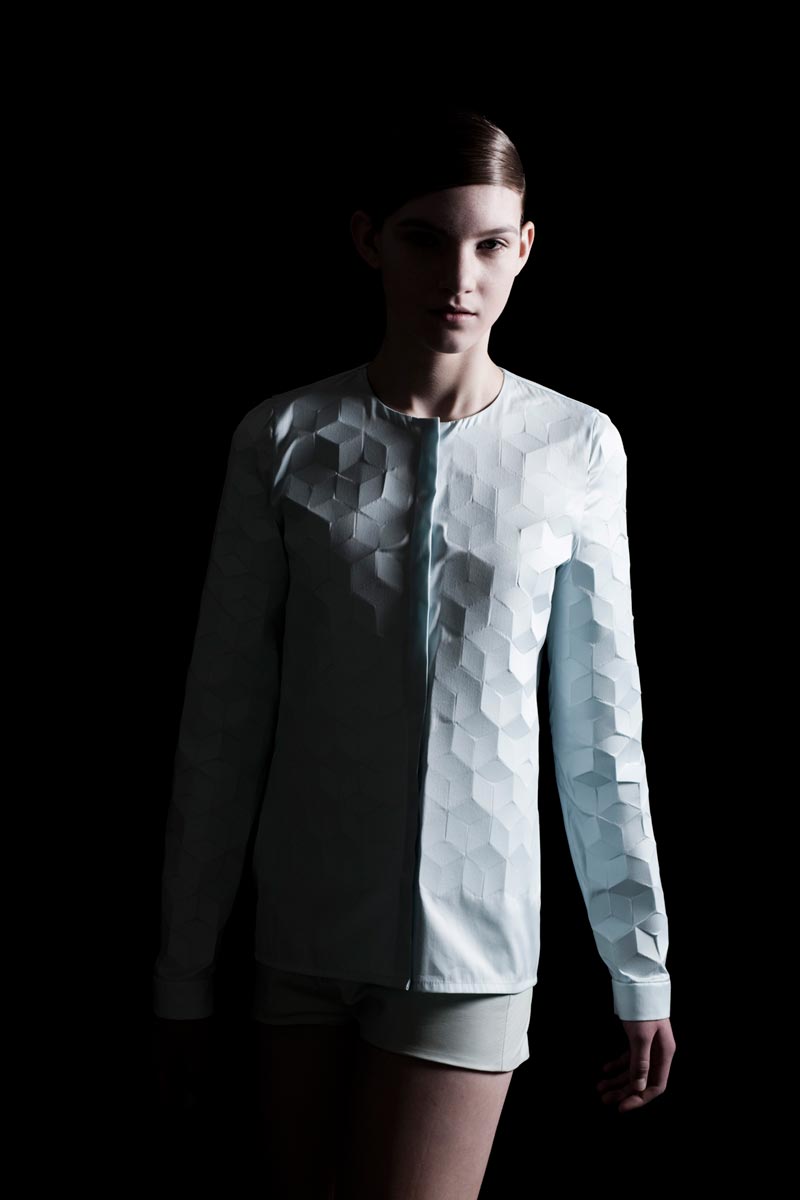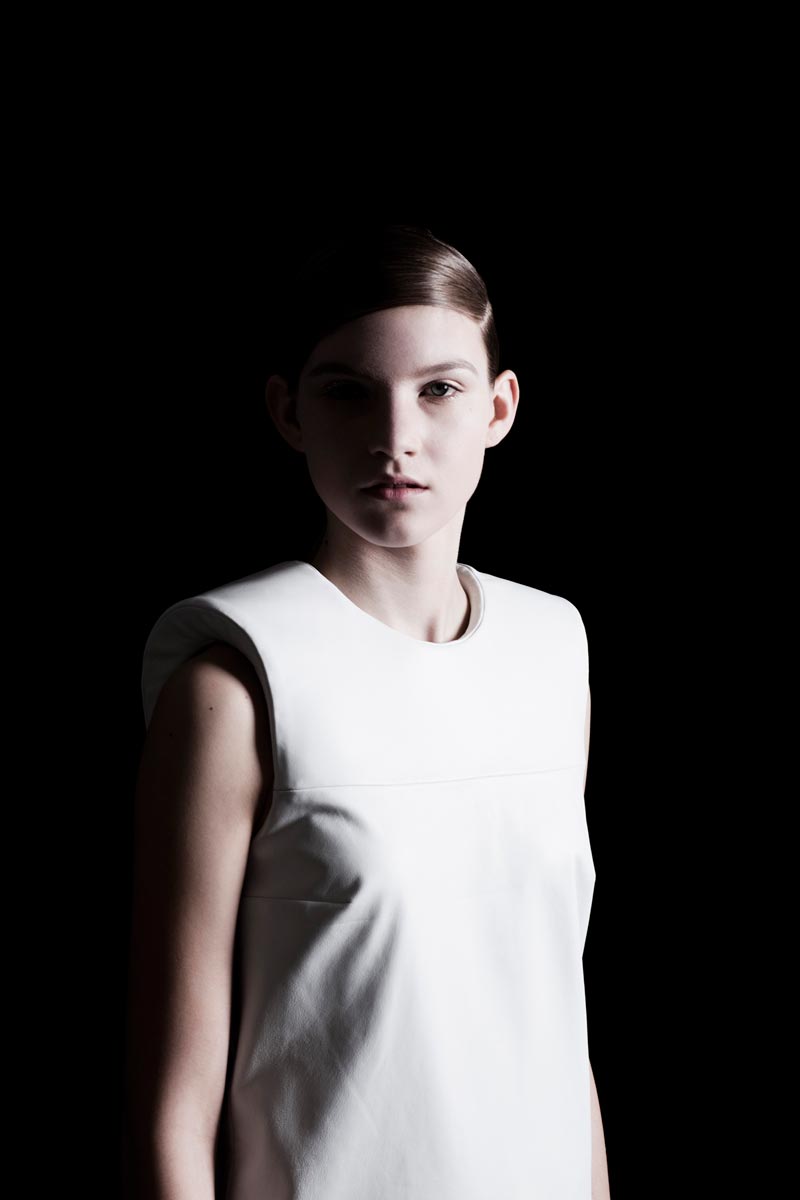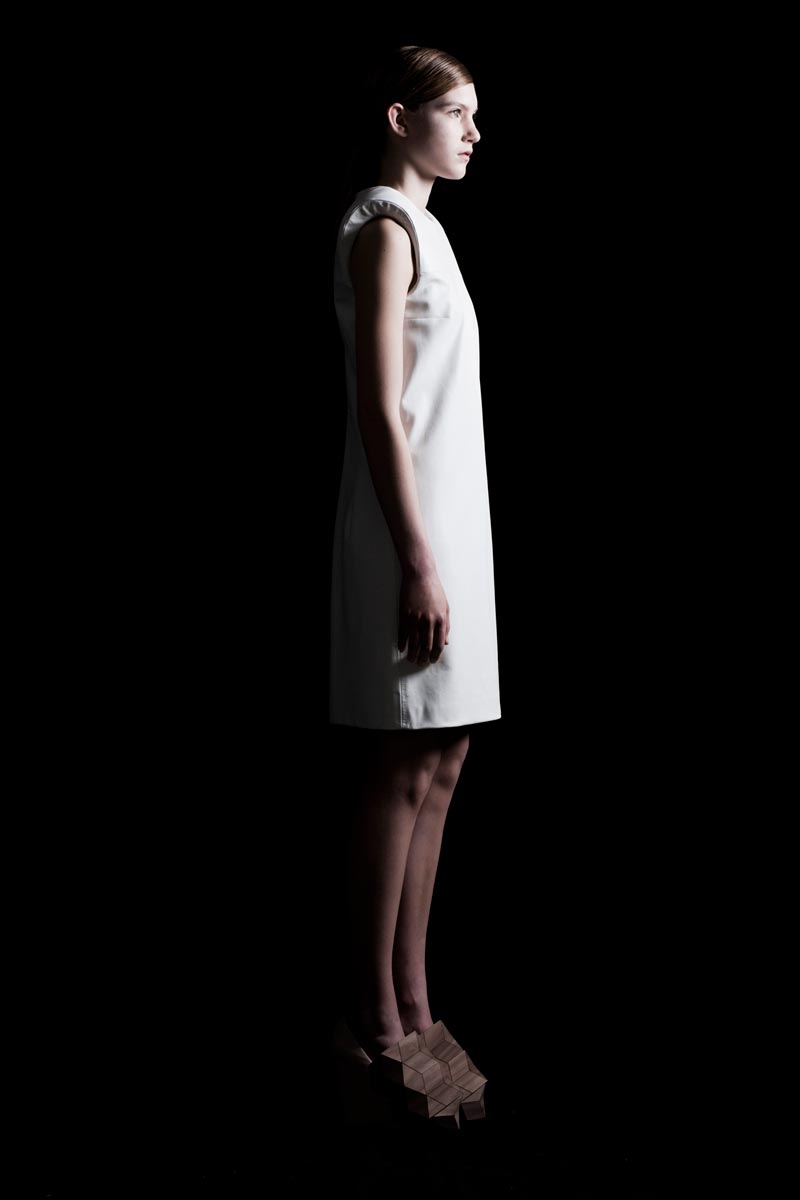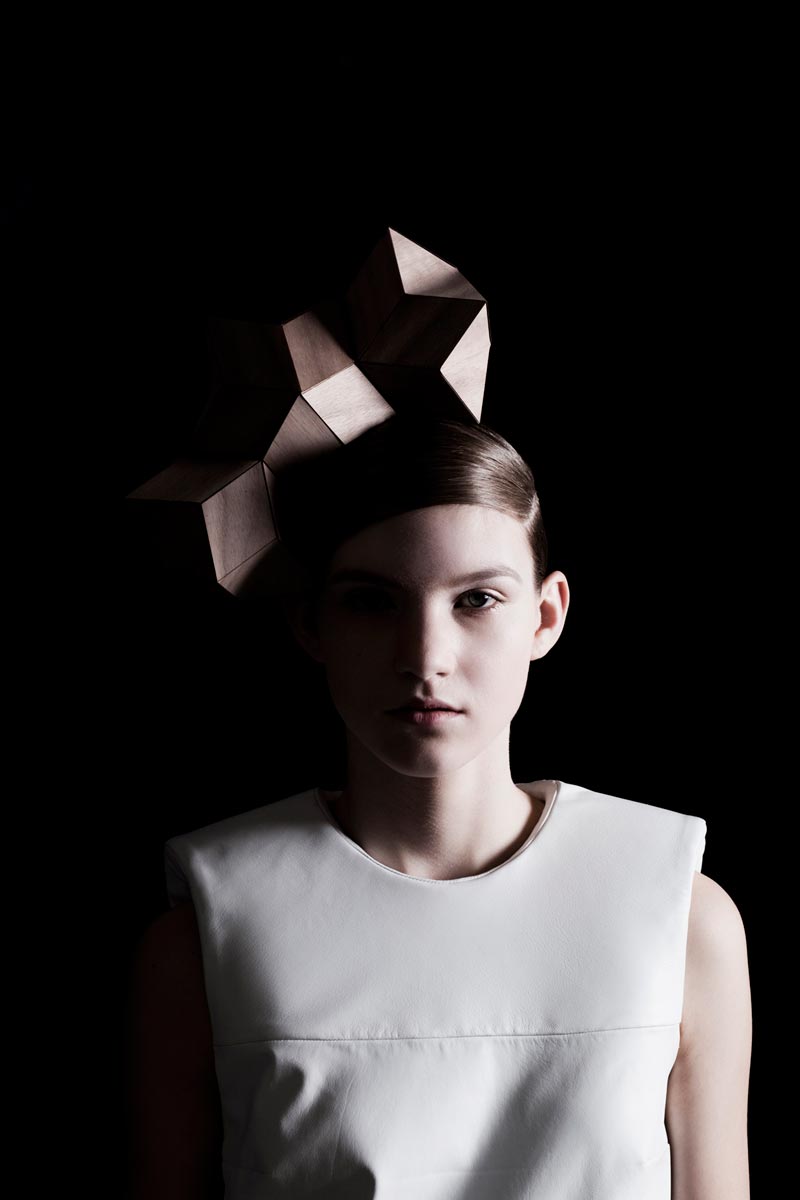 Berlin-based fashion student Alba Prat present us her latest collection called digitalized, inspired by Tron, a cult film from 1982. It consists in androgyn, straight silhouettes out of wool, leder, cotton and lack. Through different techniques Alba Prat created cube patterns on the surface of some of the materials. Giving the designs a technical yet minimalist character. 
Tron takes place in two parallel universes: the real and the virtual. Through a laser that converts real people into pixels, the world of Tron appears like a strange foreign world without sun, where androids live surrounded by 3D landscapes. The film has a strong retro character given by the era of production, which coexists with  a high-tech nature. Both aspects are the basis of Alba's collection.
Alba Prat is actually from Barcelona, but studying fashion design at the University of Arts (UdK) Berlin.
***
Photographer: Jonas Lindström
Model: Aleks (izaio)
Hair & make up: Tatjana Kühr