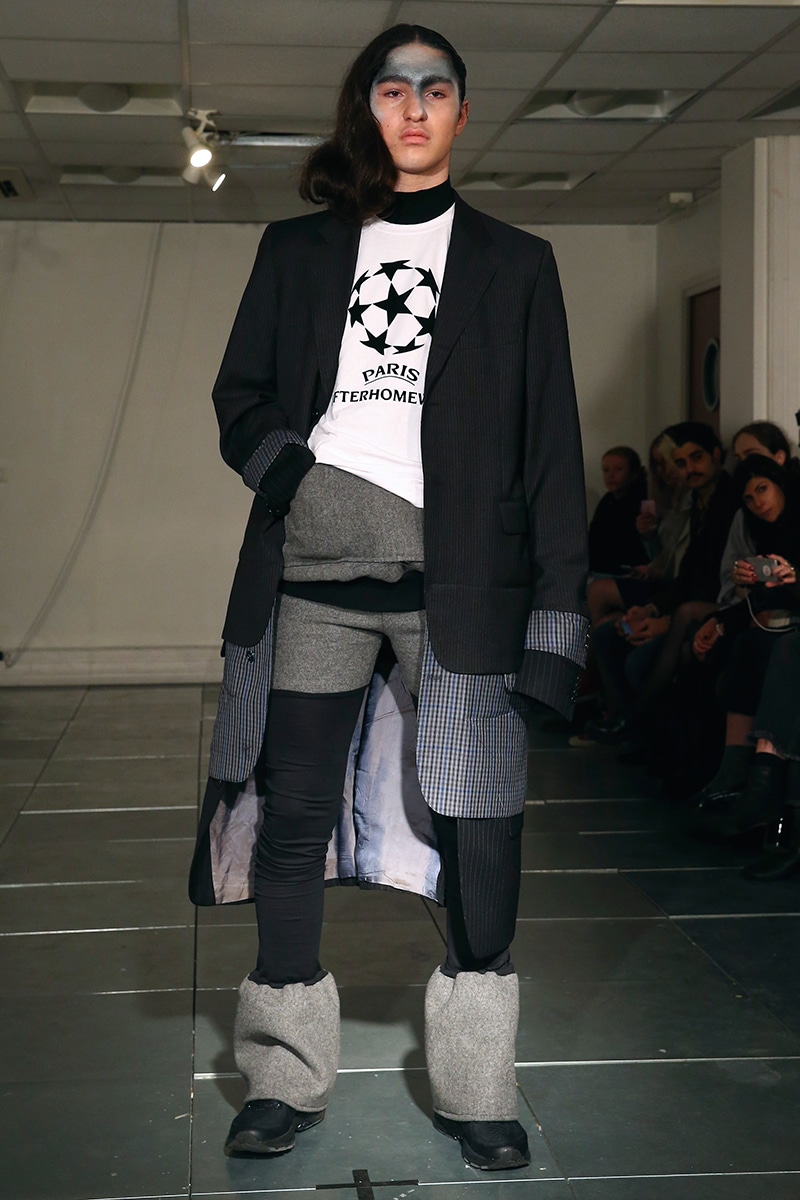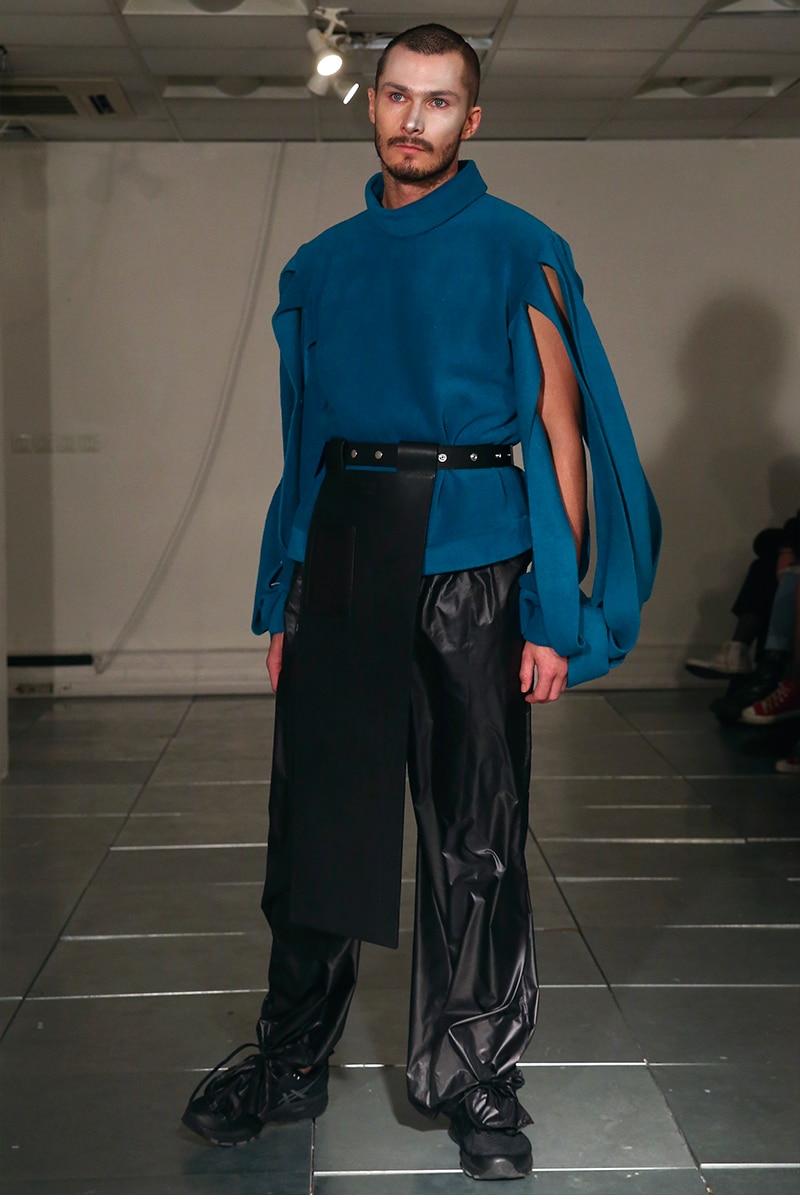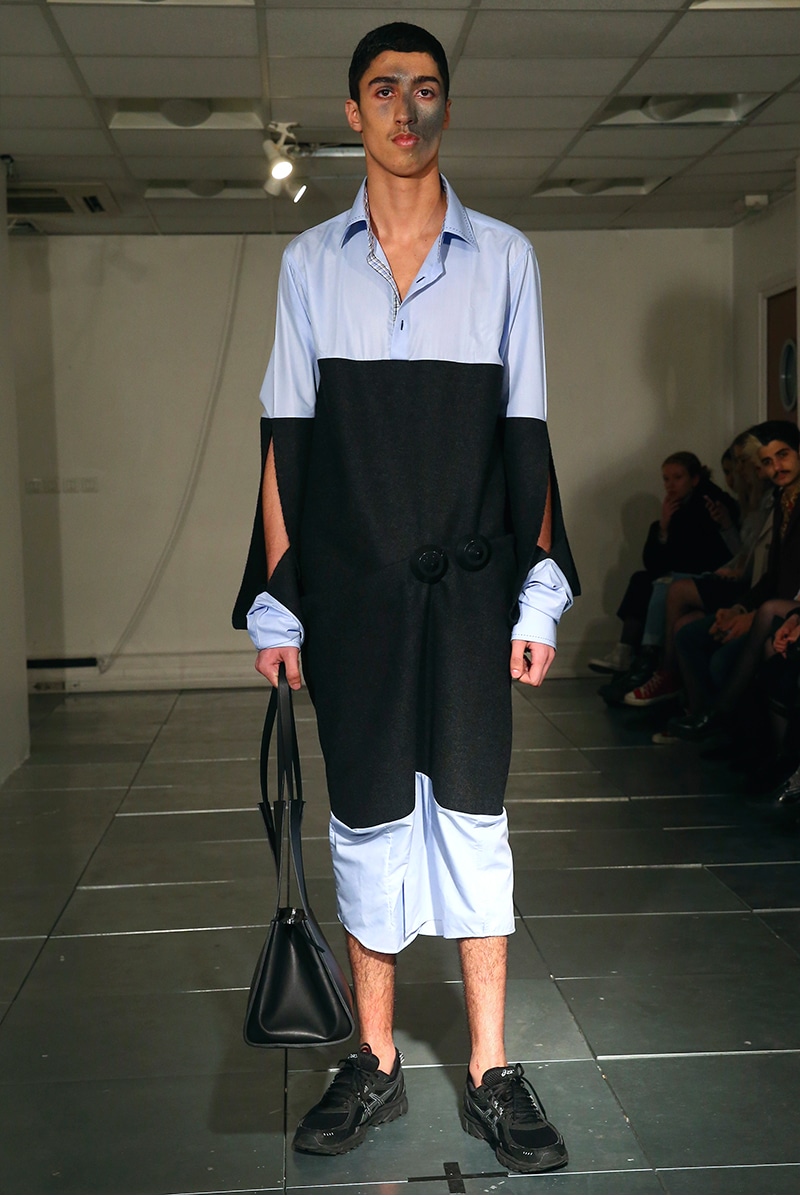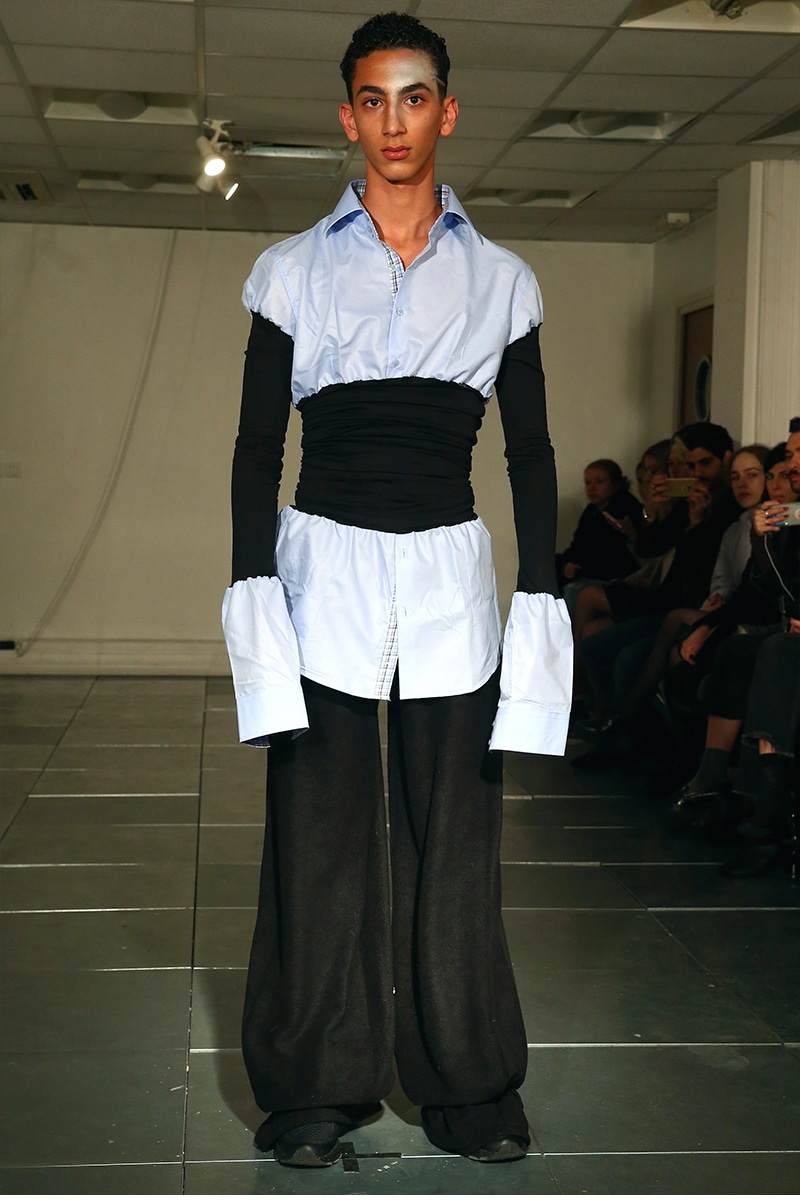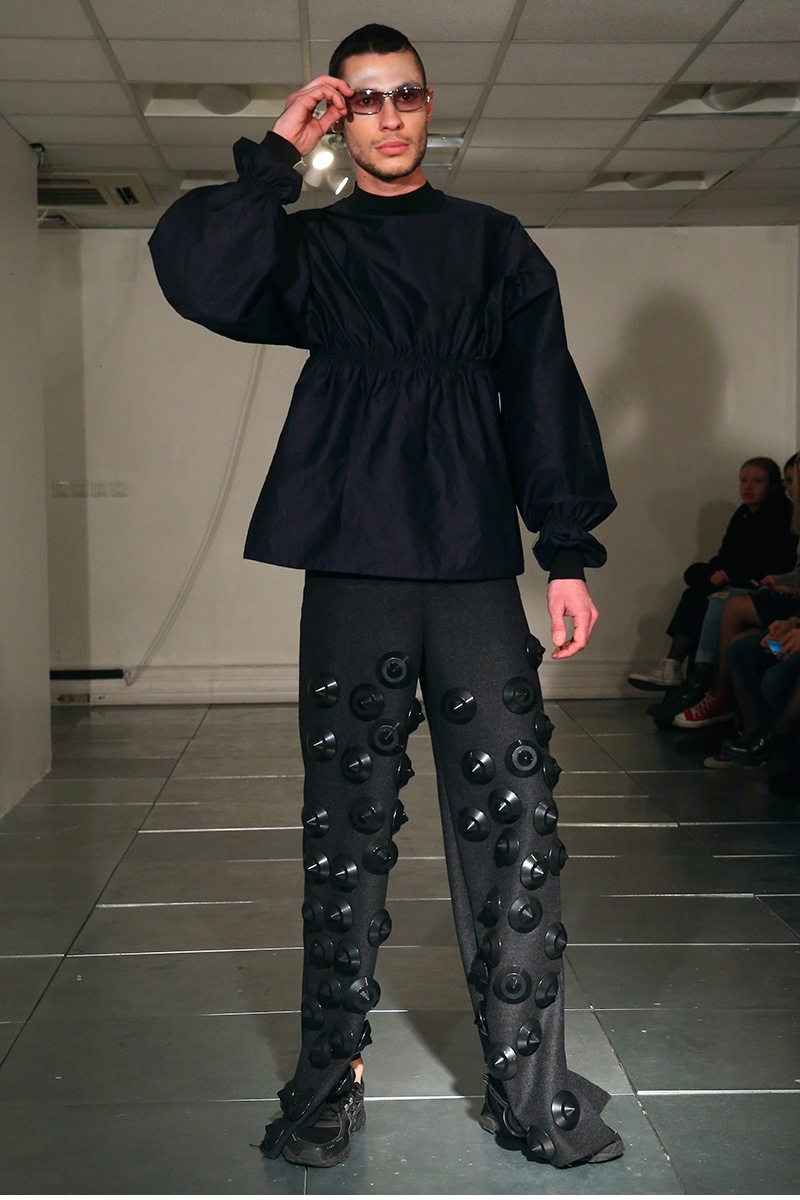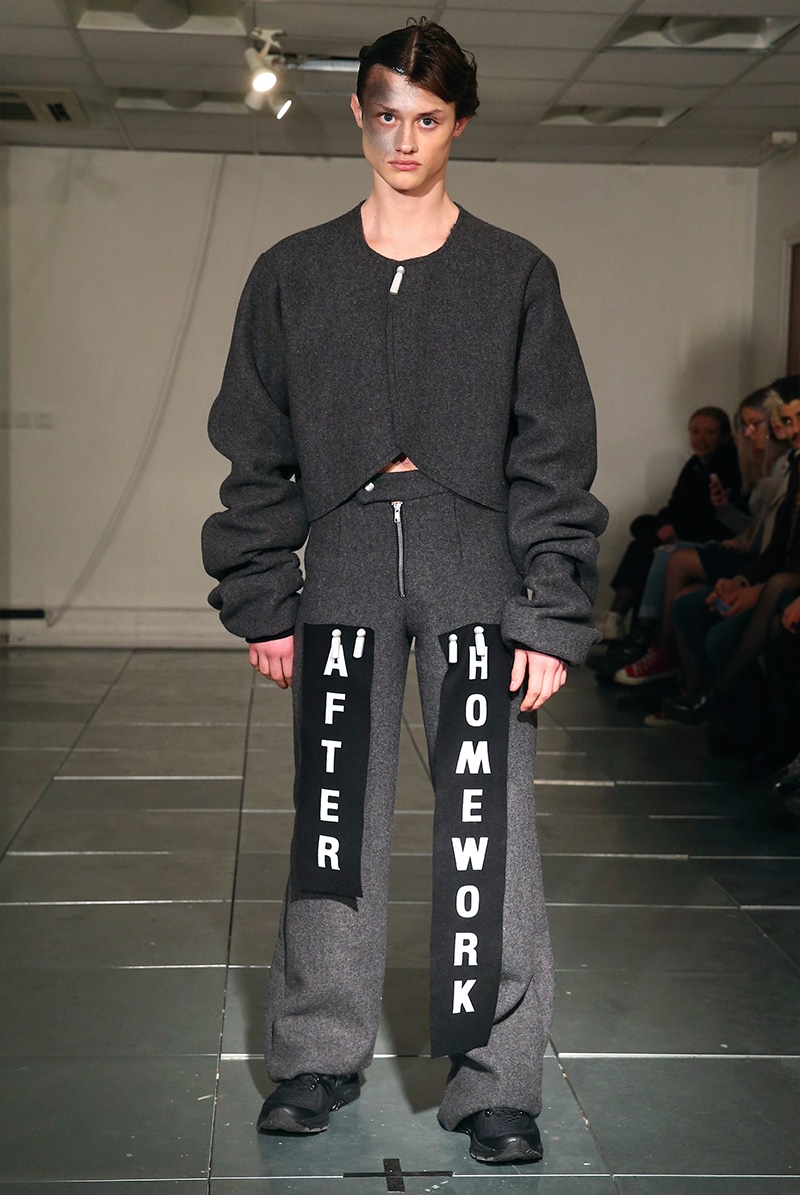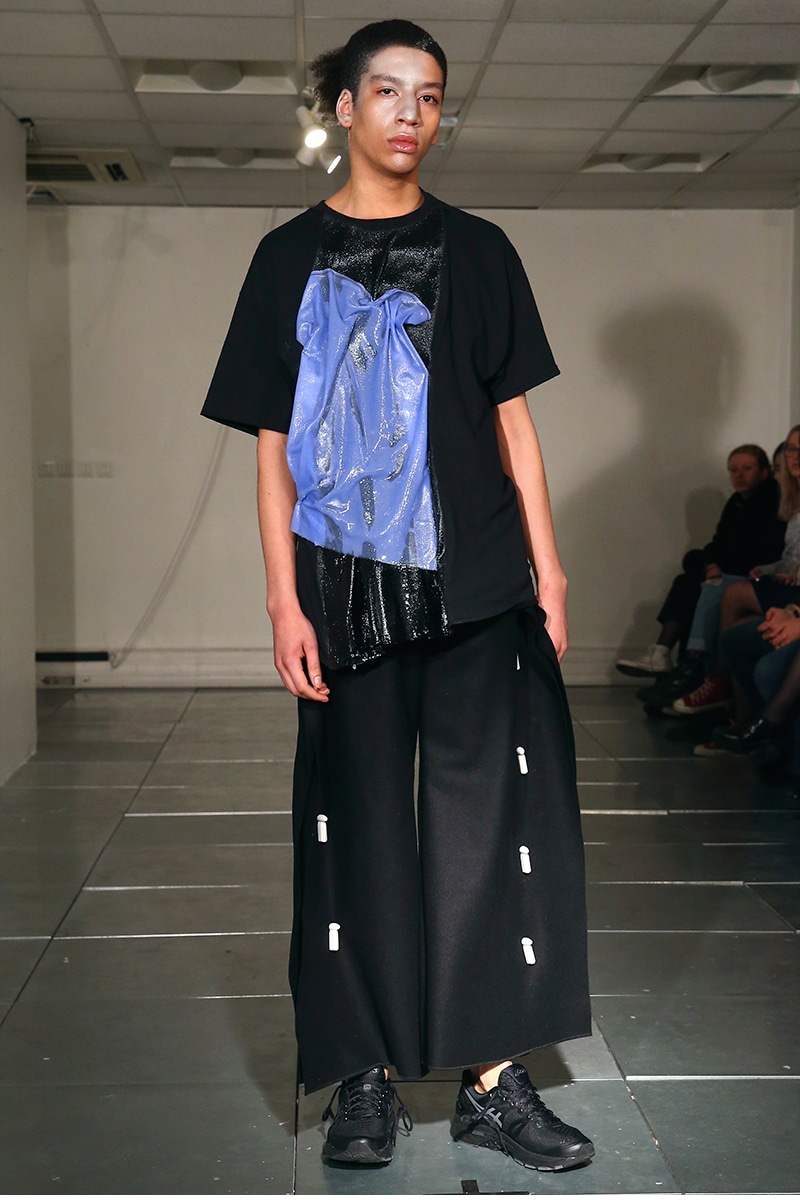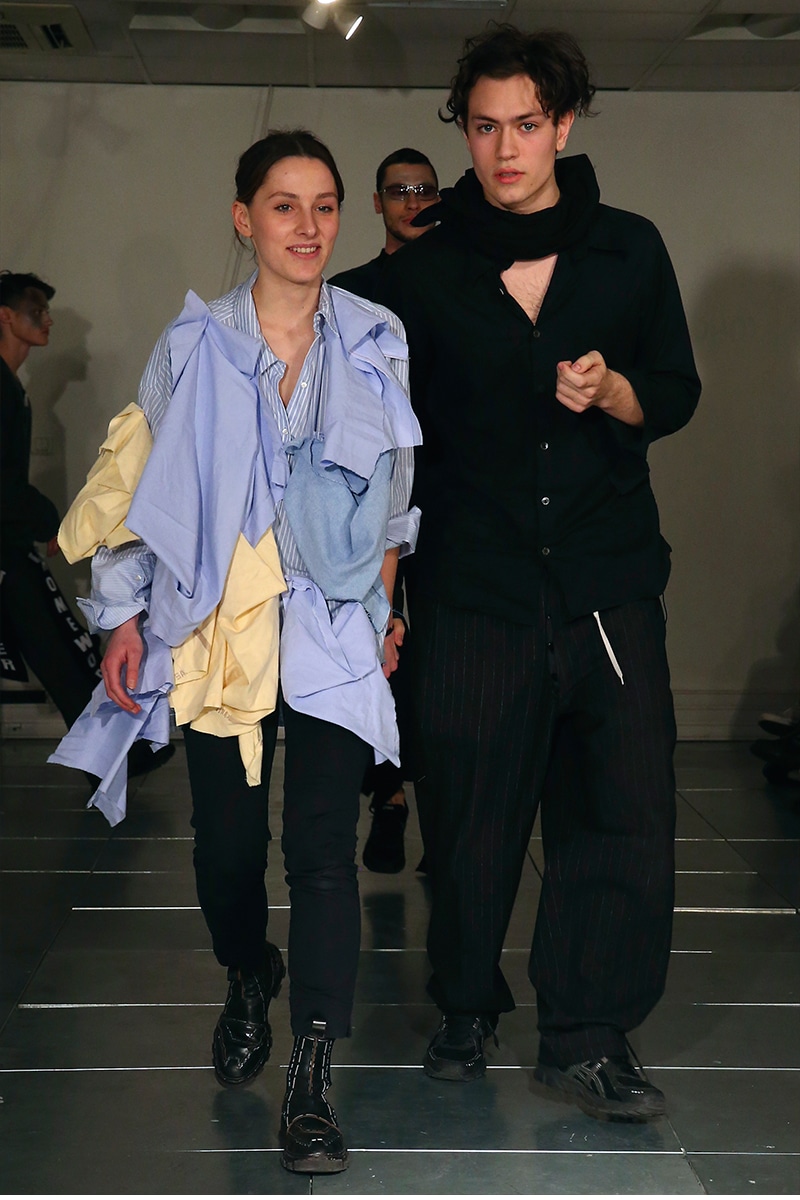 Afterhomework joins the Designer's Apartment this season, marking the young brand as "one to watch". Designer Pierre Kaczmarek started the brand in 2015 at just fifteen years old. He has quickly grabbed the Parisian fashion scene's attention taking a cross section of what regular people in Paris wear on a typical day. There's a bit of shirt mixed with a piece of tailoring, polar fleece, a djellaba slipped over a suit and sneakers for Friday evening prayers.
"I wanted to look at real style with more fabrics from K-Way nylon to cashmere/wool, a panorama of textures and weights that fall haphazardly into place like a pile of clothes," says Pierre Kaczmarek.
Heading out on his bike early in the morning, Kaczmarek followed the city's theater of the absurd assembling everything that caught his eye, a mass of ordinary objects and uniforms, to create new shapes and associations. The collection hybrid design with reconditioned pieces like absurd tailoring, splicing real estate salesman's shirts in impossible shades of pale blue and pink with gray flannel, or pants and jackets studded with a cache of oversized anti-theft devices just for the fun of it.
Pigeons on the pavement crushed by cars inspire one original fabric. French rapper Jul's hand sign becomes the jagged shape of a VVN leather bag, a collaboration with young leather artisan Jeremy Kastelani. The beauty of stained T-shirts is evoked in hand-dipped resin pièces made by the French artist Camille Pogu
"I like the idea of knotted, wadded, bunched up clothes," says Kaczmarek, "the way students fall asleep in the pleats of their sleeves during a philosophy lecture, the way pants fall over shoes, or the way my clothes look when I come home and throw them in a pile on the floor at the end of the day."