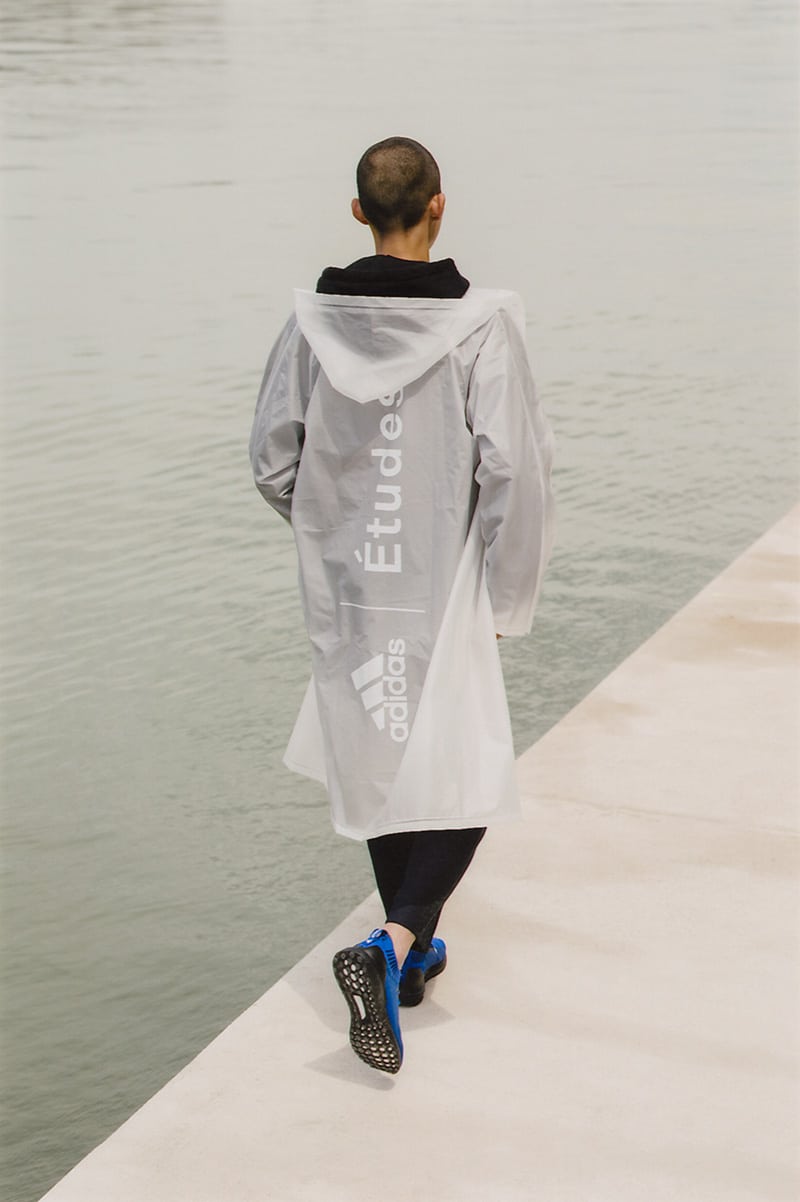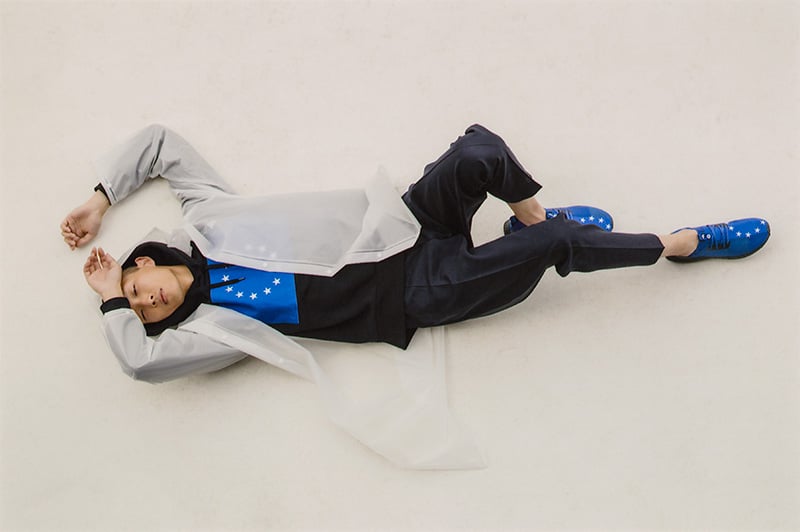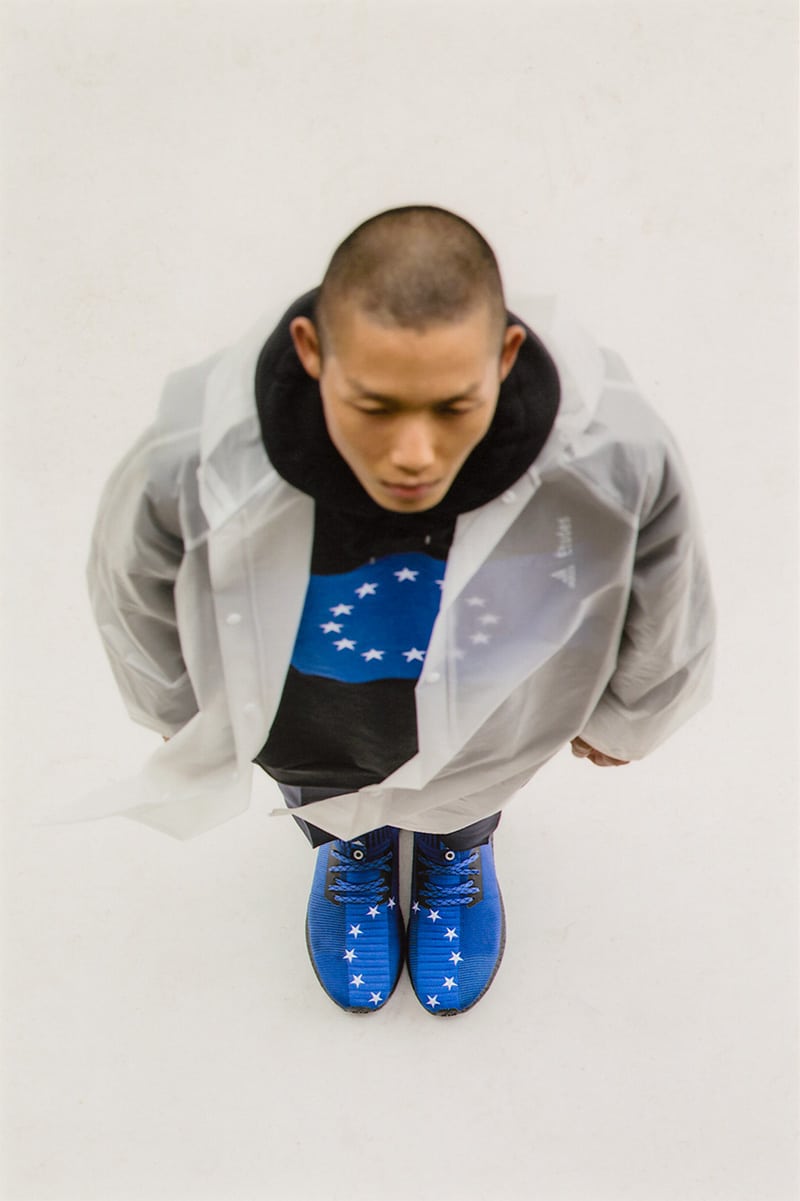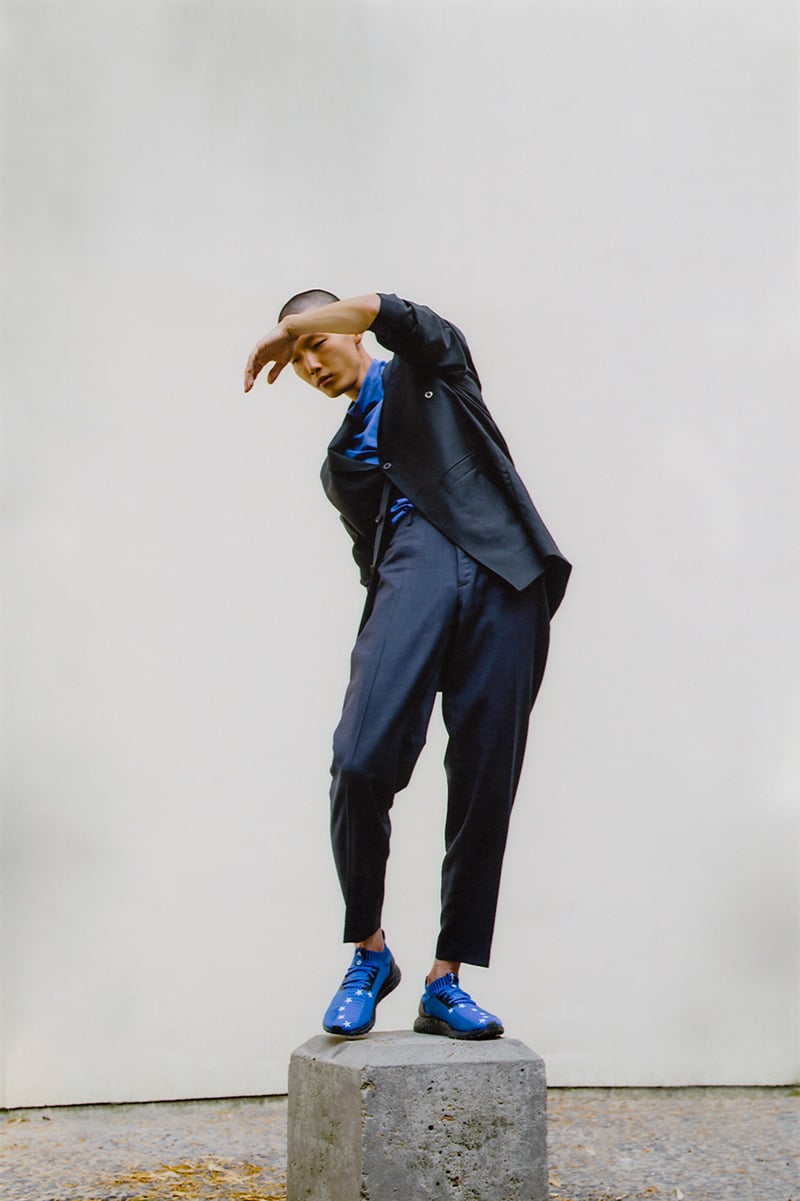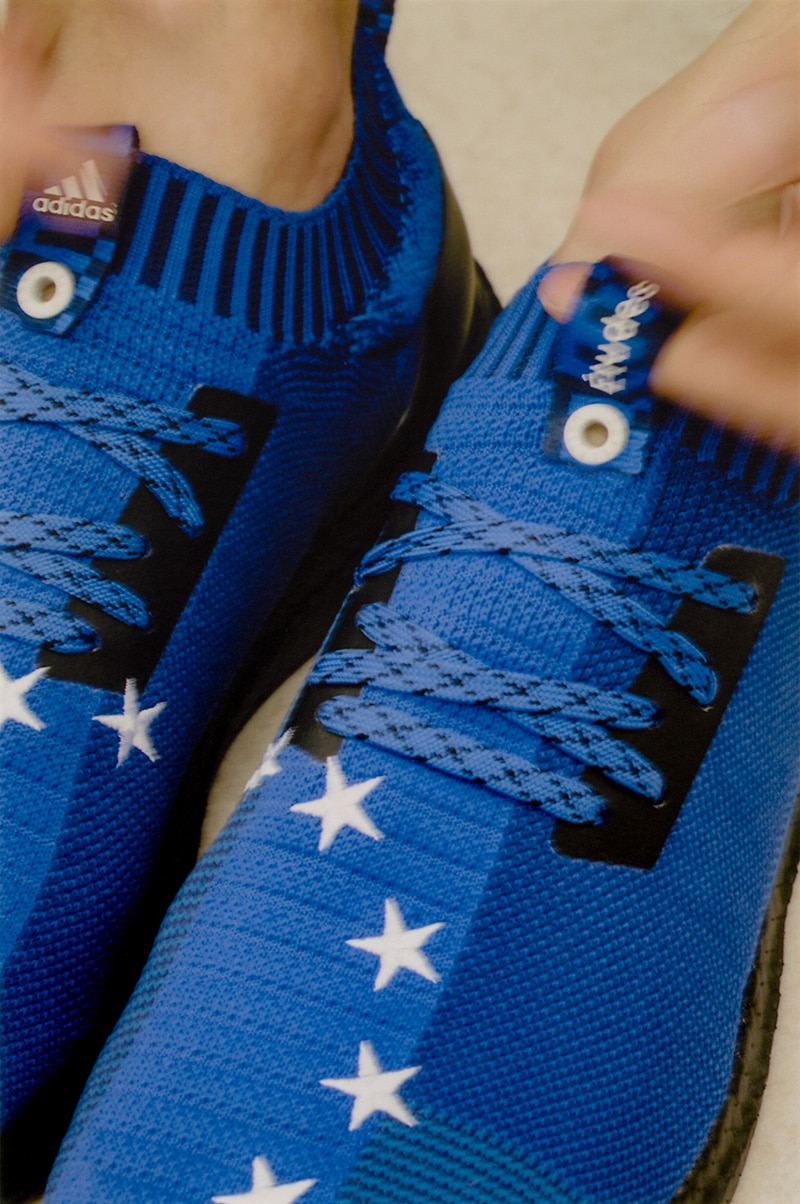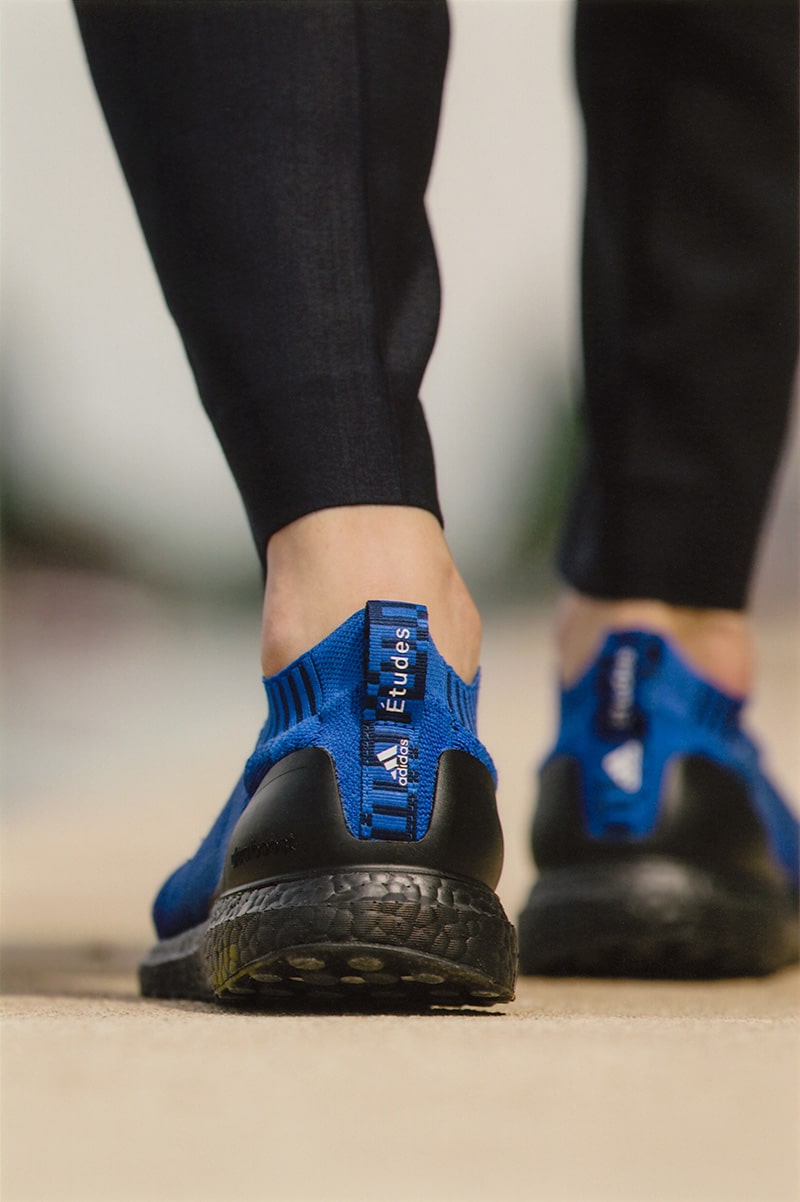 Part of the Consortium project which commissions young brands to develop their visionary ideas, Études implements their progressive feel for aesthetics and creates an individual design of the high-performance running shoe UltraBOOST.
Alongside adidas' exclusive technologies for the shoe model, Études brings in their distinctive elements; namely their color blue, the recurring theme of European stars, and a pattern of the brand's capital É that discreetly reappears in a patchwork of different weaving techniques. Accompanying the UltraBOOST, a pack-away raincoat was additionally designed—once again echoing the functional and minimal.
Globally available on September 15th, 2018.