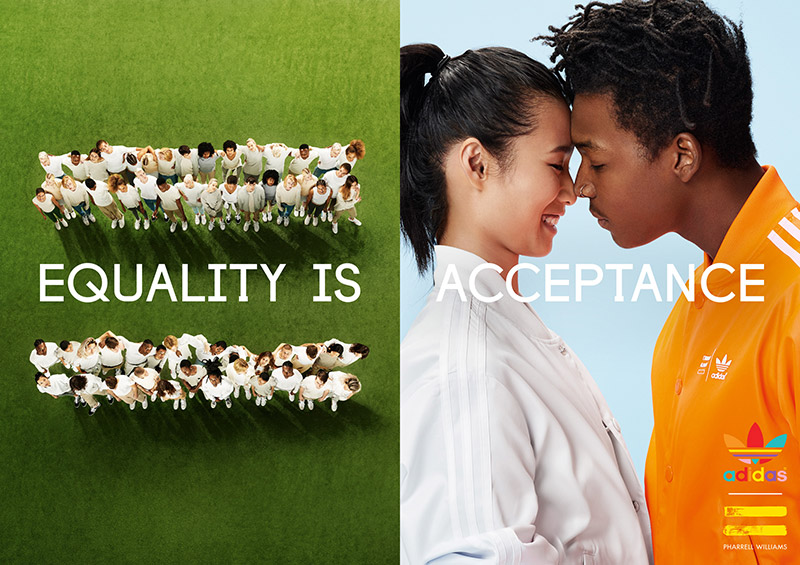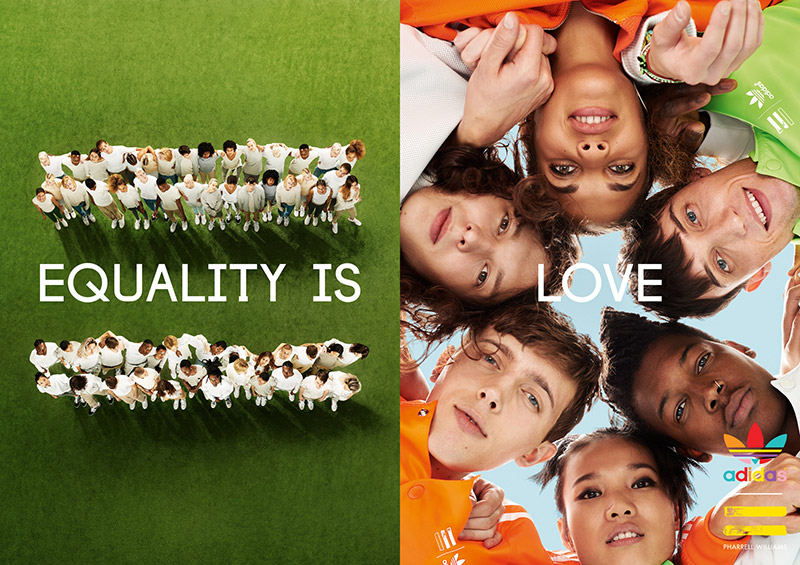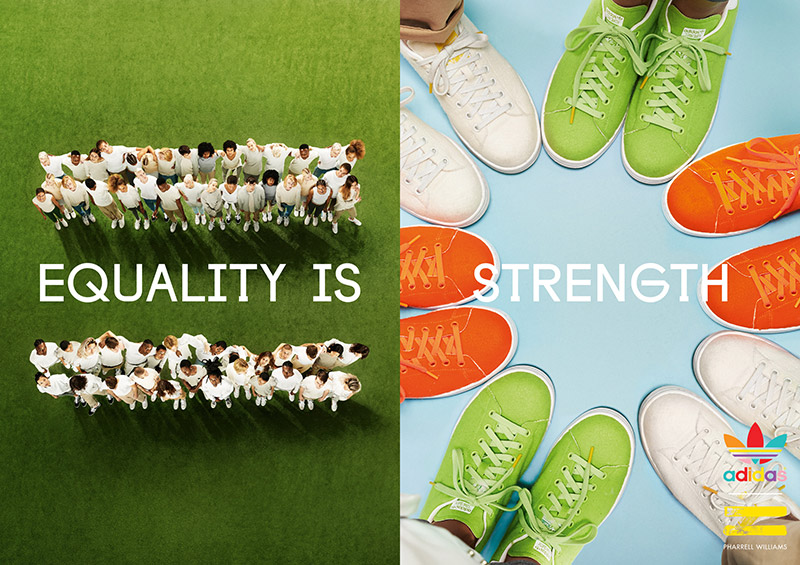 The collaboration between adidas and Pharrell Williams is built on a vibrant sense of optimism, highlighting the importance of equality. Consequently, these same principles are the driving force behind the collection's new campaign, captured through the lens of celebrated photographer, Ryan McGinley, art directed by Lloyd & Co. and styled by esteemed fashion editor, Jay Massacret.
Featuring a cast of millennials of all races, ethnicities, and genders, the campaign depicts people from all walks of life, coming together in ways that signify unity and acceptance. Aerial views of groups forming shapes and symbols are combined with portraits of pairs of people sharing "real", often-times poignant and personal moments. These colorful, fun, and optimistic scenes epitomize and embody the spirit of Pharrell Williams and his ongoing work with adidas Originals.
The campaign debuts with imagery focusing on product from the collection's second, tennis-inspired delivery. Throughout, groups of people are seen from above, uniting in a field of green to form an equal sign, the ultimate symbol signifying togetherness, acceptance and strength. Each 'part' of the larger 'whole' to come, is a unique, distinct individual. Yet, once together, they form a stronger unit, one that communicates optimism and hope. The result is the absolute, visual expression of equality, conveying a synergy that can only be found through true connection.