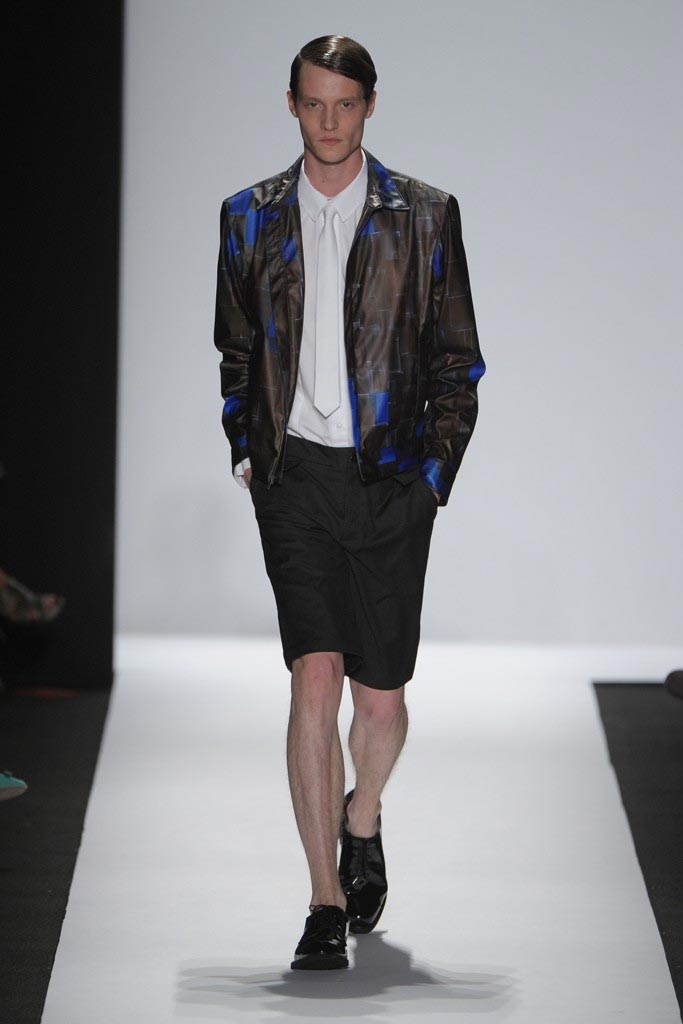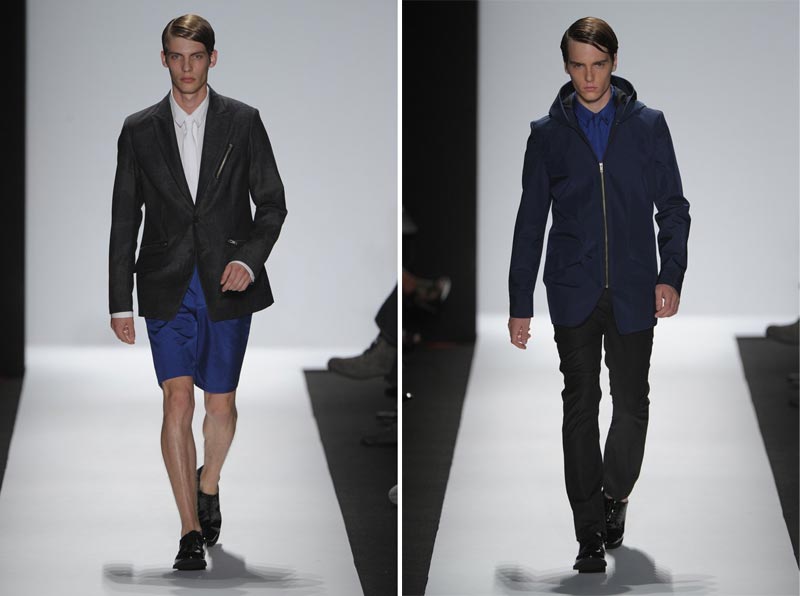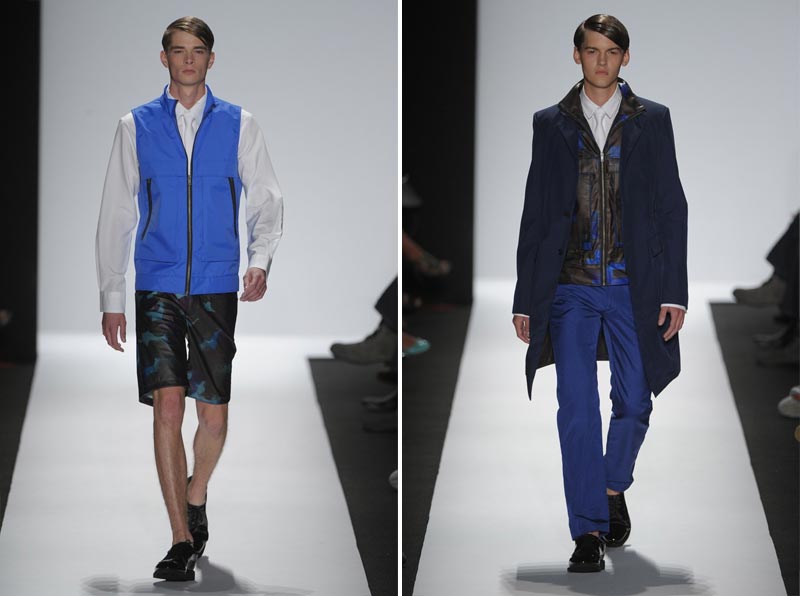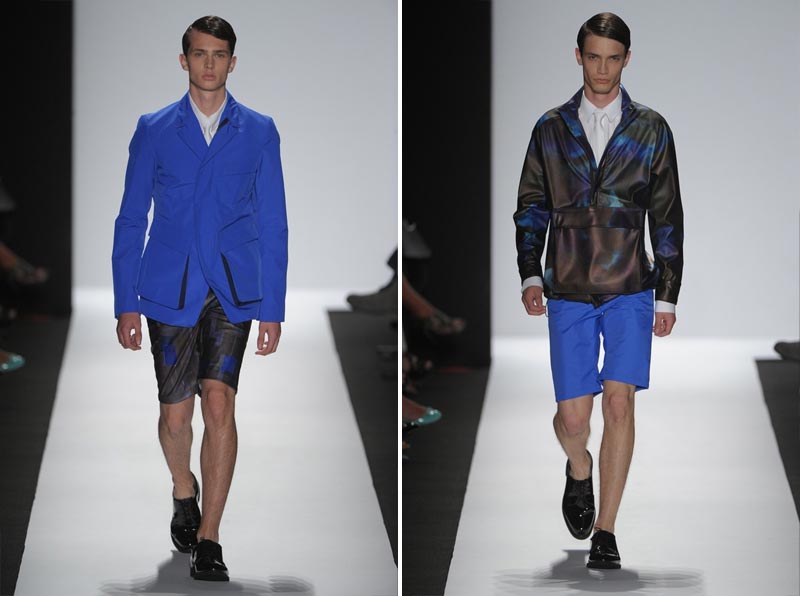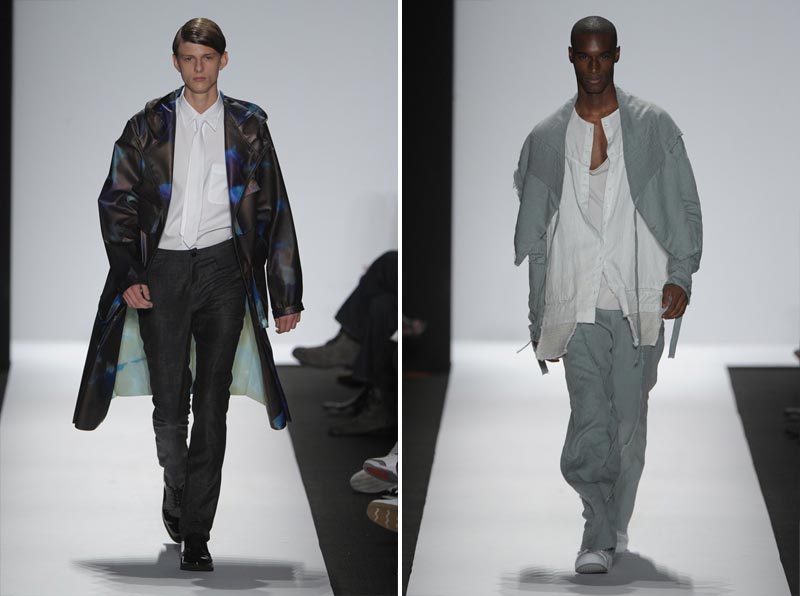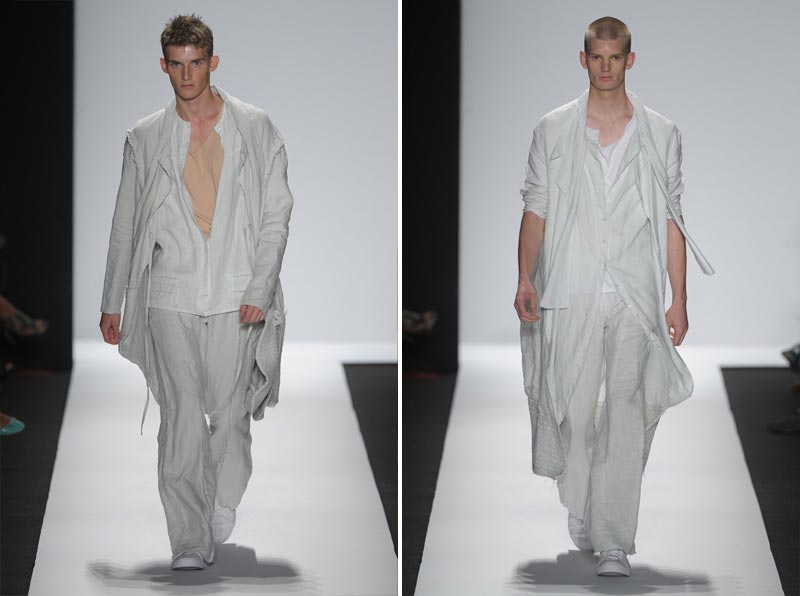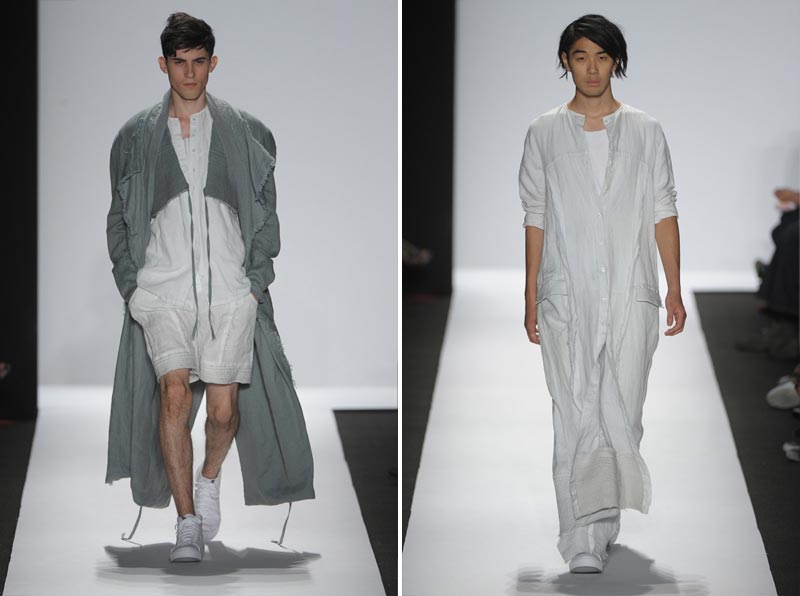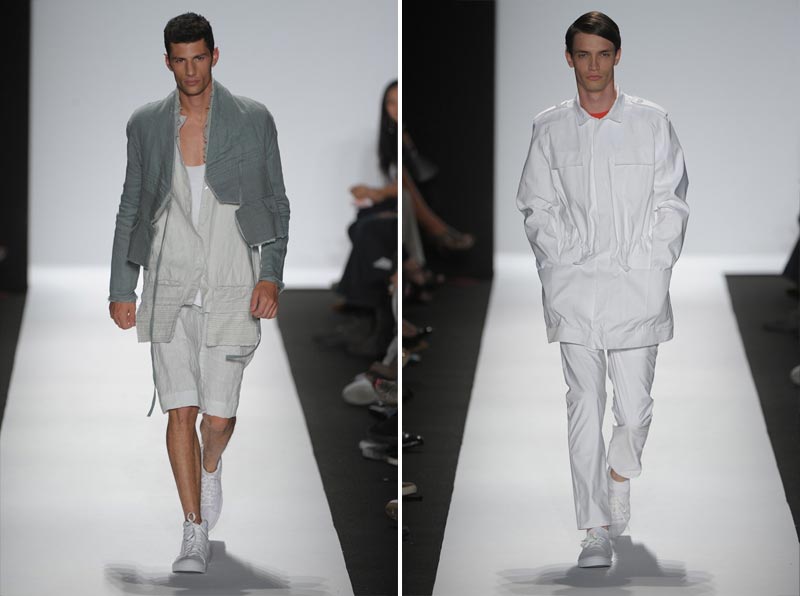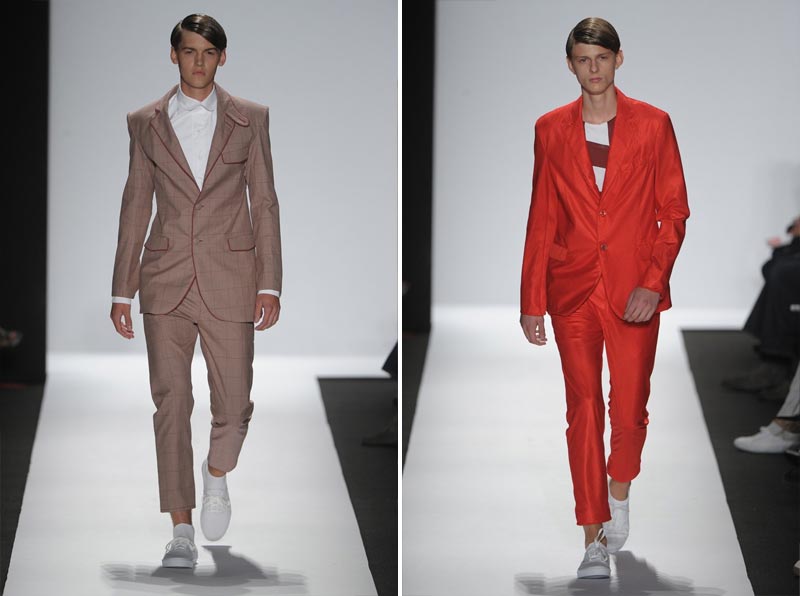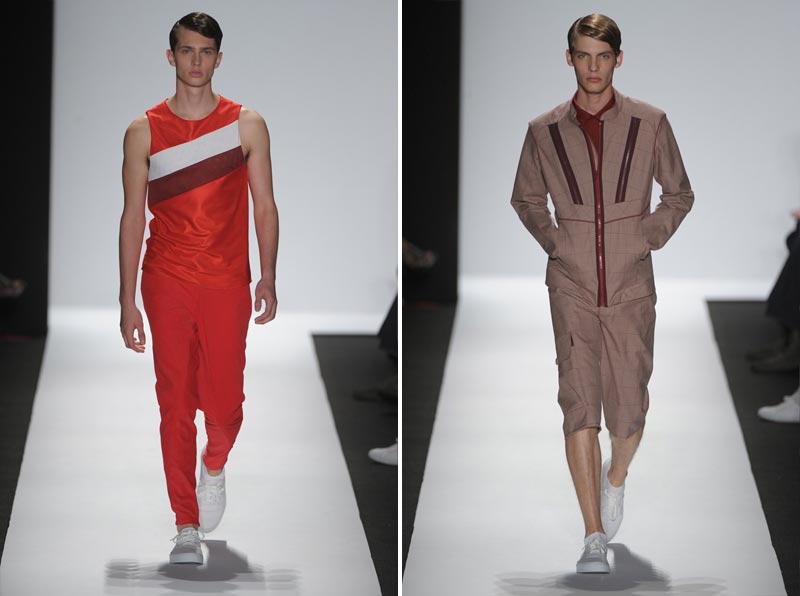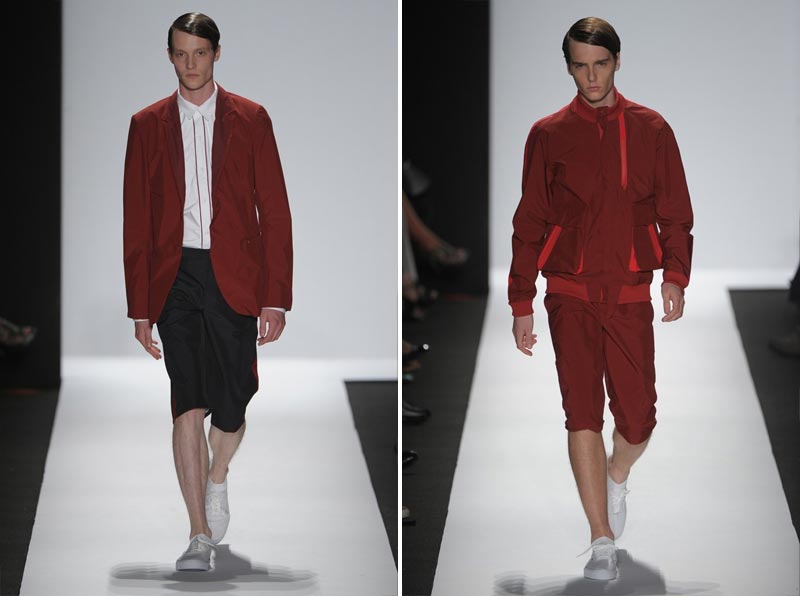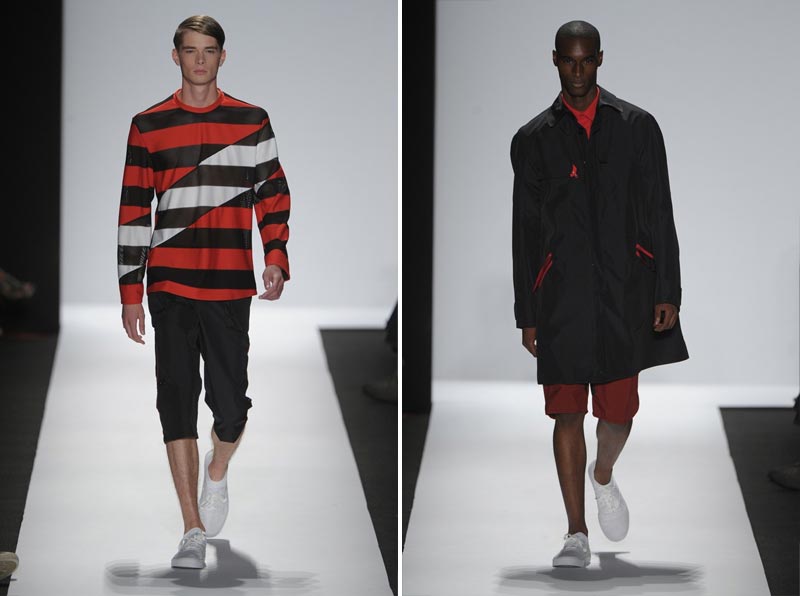 As the only fashion school to display its students' work at New York Fashion Week, San Francisco-based fashion school Academy of Art University showcased three graduate student and their designs.
The first collection (8 looks in black and blue) was created by Lisa Nguyen with textiles by Jennifer Chen.
"Lisa Nguyen, M.F.A. Fashion Design, and Jen Chen, M.F.A. Textile Design, collaborated on their men's wear collection. They were inspired by the idea of intergalactic-space wear, and used a midnight-sky palette of blues and blacks, with white accents and an original print. The suits and separates are sleek and refined, with a futuristic edge."
The second collection (6 looks in grey and white) was created by Vivi Park.
"Juhyun Vivi Park's menswear collection was a study in layering, predominantly in the season's favorite shade, white. The soft yet structured pieces glided down the runway. The workwear-inspired collection in stonewashed linens is the epitome of clean, effortless style."
The third collection (9 looks in red, white, and black) was designed and created by David Doerr.
"David Doerr's cosmonaut-inspired collection was a striking presence on the runway. Finely tailored suits and separates were beautifully executed in shades of red punctuated with black and white. The outerwear was particularly eye-catching, accented with bold details."