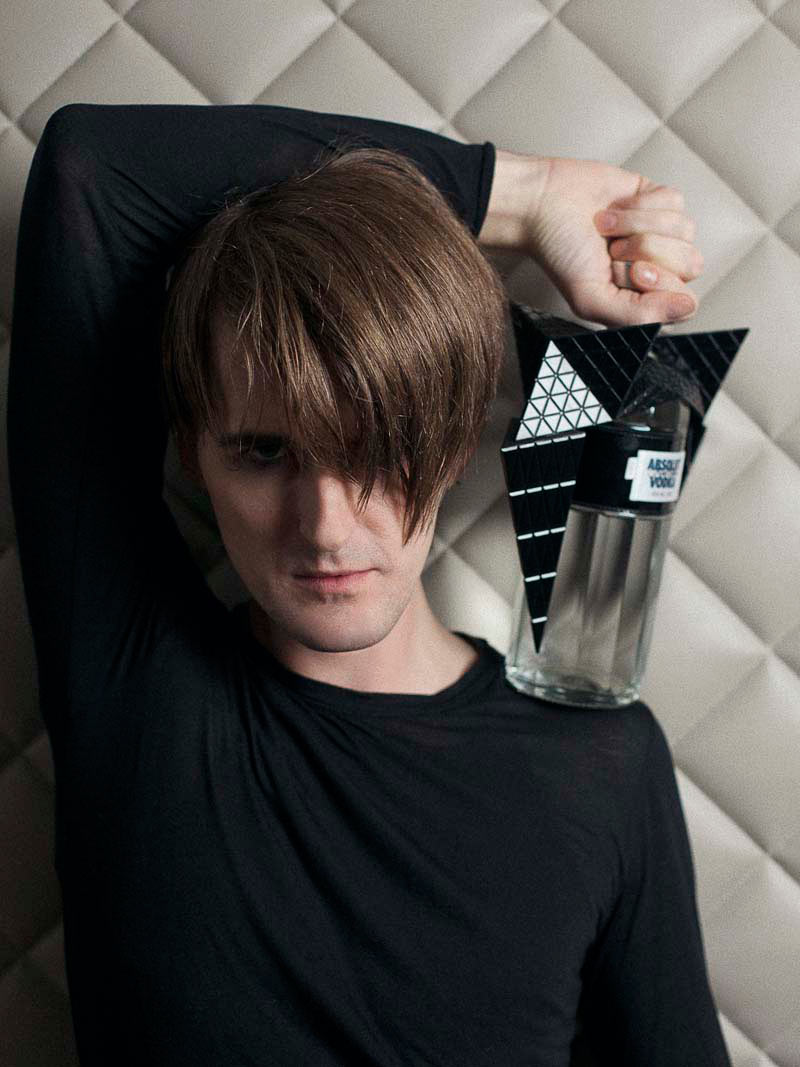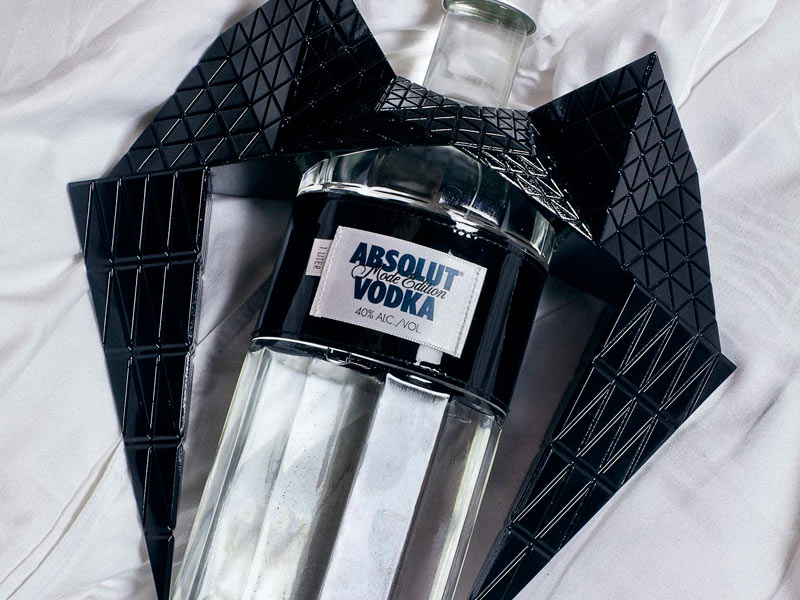 ABSOLUT have collaborated with leading fashion designer Gareth Pugh to celebrate the recent launch of ABSOLUT MODE EDITION. The bottle was inspired by one of the pieces of the designer's Spring/Summer 2007 Collection.
"I wanted to create something epic for my collaboration with ABSOLUT.  I feel it was important to attempt to enhance the silhouette of the iconic ABSOLUT bottle shape, as after all, shape, proportion and silhouette are the building blocks for any designer.  I began by thinking of an 'ABSOLUT Gareth Pugh' and I decided to choose an outfit from my archive,  something that I feel captures the essence of my work which I could use to 'dress' the ABSOLUT Mode Edition bottle and in a very abstract way" said Gareth Pugh.
Available exclusively at Harvey Nichols and Selfridges.