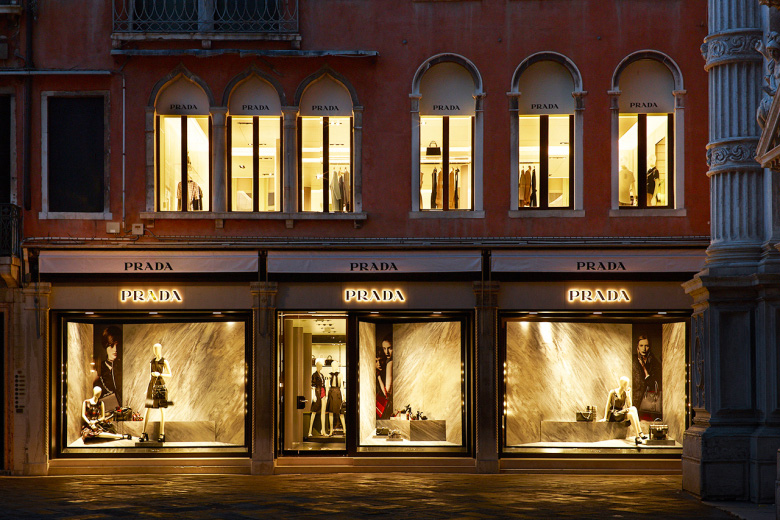 Prada celebrates the reopening of its recently expanded and renovated historic store in Piazza San Moisè, in the heart of downtown Venice. The new space, conceived by Italian architect Roberto Baciocchi, revisits the brand's signature architecture and adapts it to the unique features of the building.
The space covers a total area of approximately 850 square metres over two floors and houses the women's and men's ready-to-wear, leather goods, accessories and footwear collections.
The building's typical Venetian façade is characterised by two entrances and five display windows on the ground floor, while large windows on the first floor allow a glimpse of the interior. The two entrances open on very different spaces, one dedicated to the women's collections and the other devoted to men.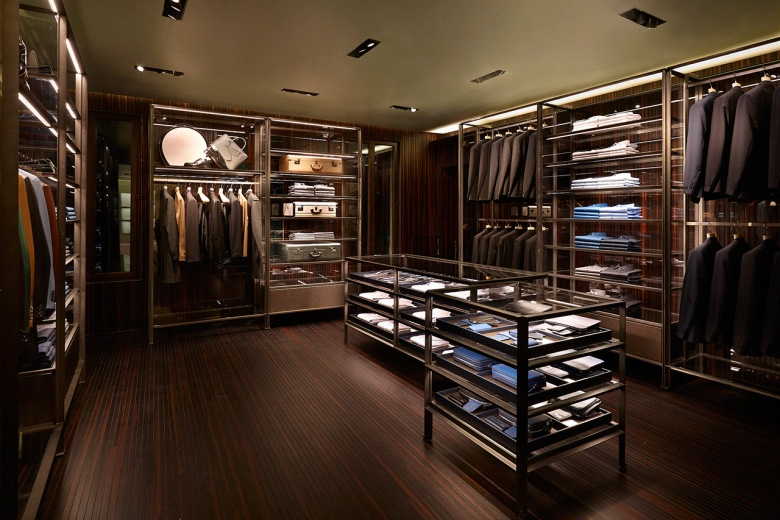 he ground floor features three rooms connected by marble portals providing access to the spaces where the women's bags, accessories and footwear collections are displayed, as well as to the area housing the men's collections.  The men's area, located on the ground floor, houses leather goods and footwear collections. Here, the masculine character is expressed by slim Saint Laurent marble floorboards and by walls with orange encaustic painting, creating a highly contrasting yet modern effect.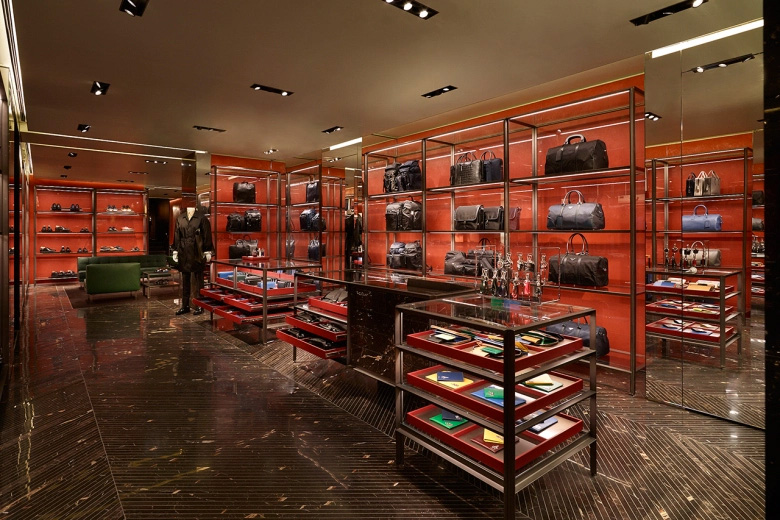 The men's ready-to-wear collections are showcased in an area flaunting a sartorial atmosphere, defined by ebony floorboards and walls. Coloured ostrich leather sofas enrich the furnishing.