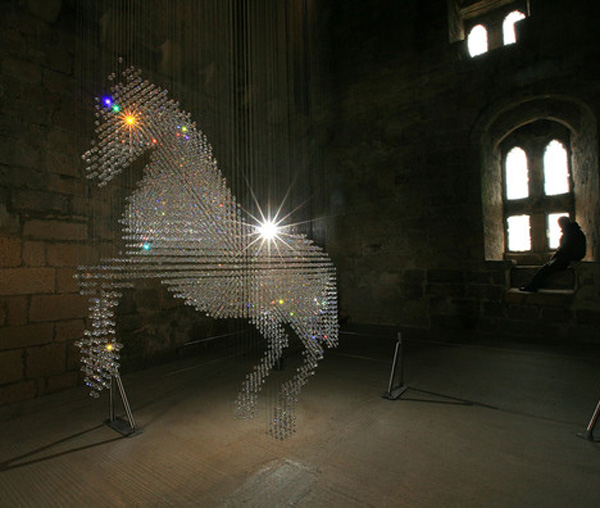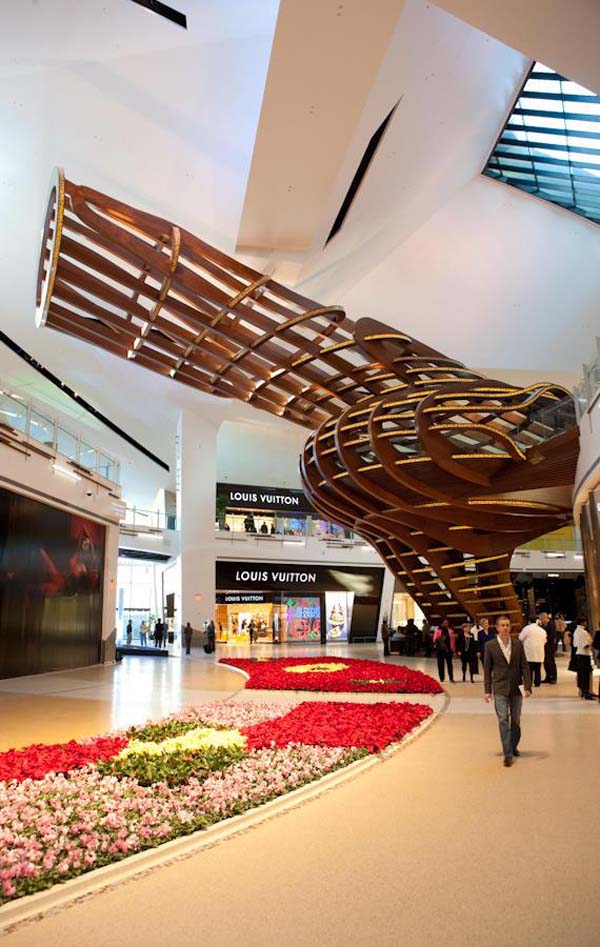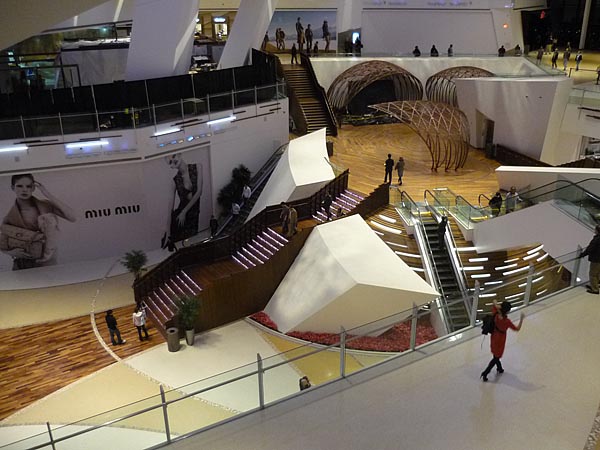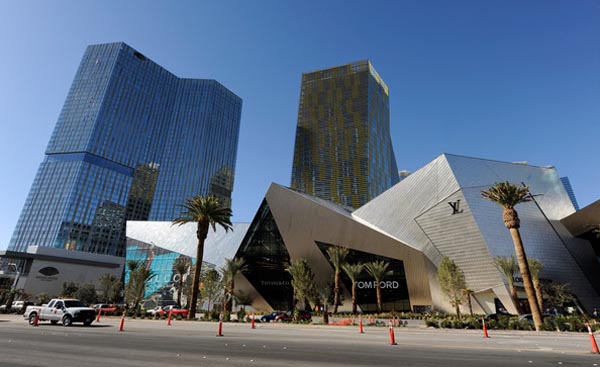 Designer Stella McCartney will open next thursday her first shop in LasVegas, a 2,900 square-foot store at Crystals at City Center.
The store will stock ready-to-wear, accessories, lingerie, fragrances, Adidas by Stella McCartney and kids' clothes. The brand, which is owned by McCartney and the Gucci Group, has two U.S. stores in Los Angeles and New York, and 11 units in cities outside the U.S.
The design of the store designed by London-based APA, it has a horsechandeliercrafted from 7,000 Swarovski Elements. The piece, made by Stella, which hangs from a 14-foot-high ceiling, is named Lucky Spot, after a horsethat belonged to McCartney's mother, Linda.
The shop will join other luxury brands as Christian Dior, Lanvin, Tom Ford, Donna Karanor Yves Saint Laurent at Crystals.
We don´t have photos from the shop yet but we will show them soon.
***
La diseñadora Stella McCartney abrirá el próximo jueves su primera tienda en Las Vegas, un espacio con más de 800 metros cuadrados en el centro comercial Cristals en el Center.City
En el se encontraran sus prendas ready-to-wear, accesorios, lencería, perfumes, la linea Adidas by Stella McCartney y ropa de niños. La marca, que pertenecea McCartney y al grupo Gucci, tiene ya dos tiendas en los Estados Unidos, una en Los Angeles y otra en Nueva York y otras 11 unidades en diferentes puntos del mundo.
El diseño del nuevo espacio es obra de la compañía APA con sede en Londres, tiene una lampara realizada por Stella con 7.000 piezas de Swarovski. La pieza, que cuelga de un techo de más de 4 metros de altura, se llama Lucky Spot nombre de un caballo que perteneció a Linda McCartney, madre de Stella.
La tienda compartirá espacio en Crystals con otras marcas de lujo como Christian Dior, Lanvin, Tom Ford, Donna Karan or Yves Saint Laurent.
Todavía no tenemos fotos pero las mostraremos muy pronto.
Stella McCartney
3720 South LasVegas Boulevard, Las Vegas, NV