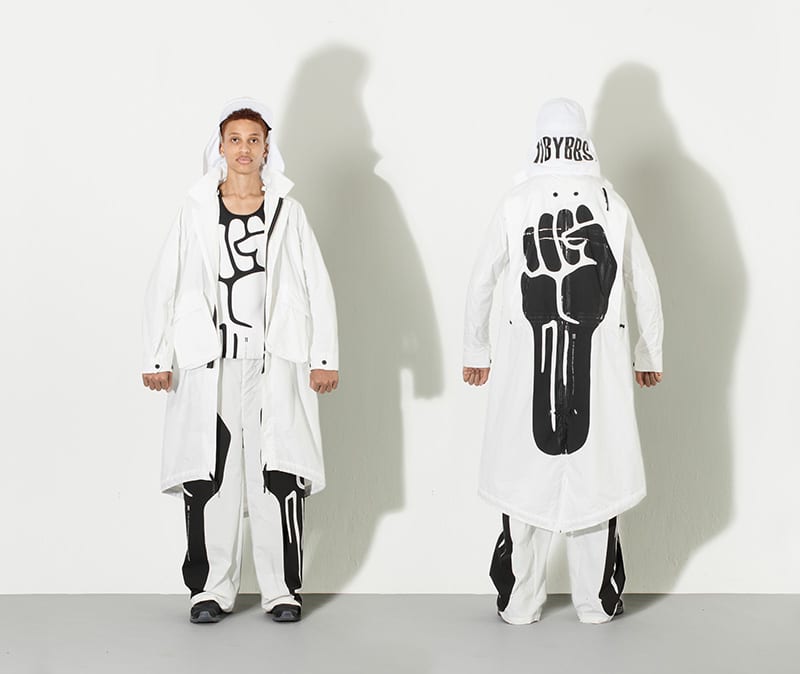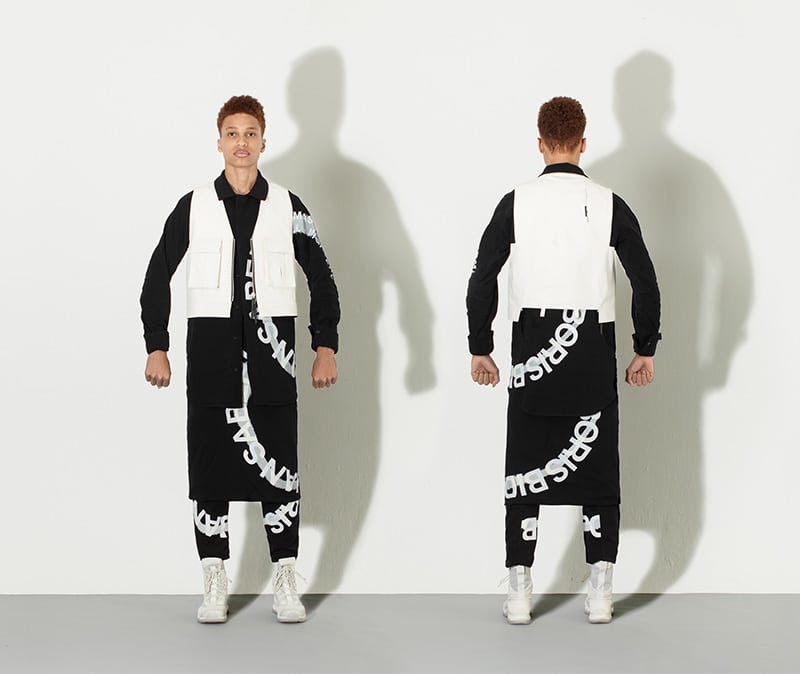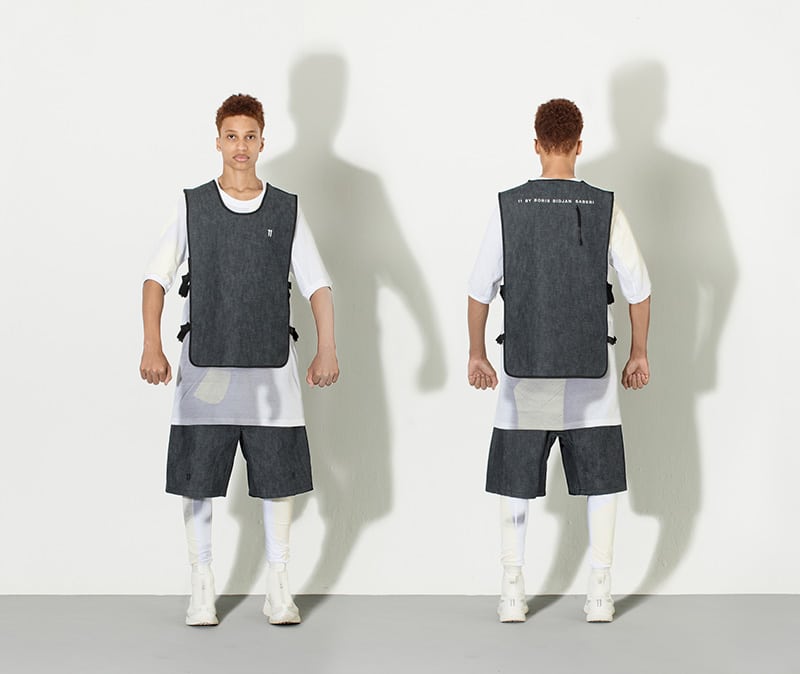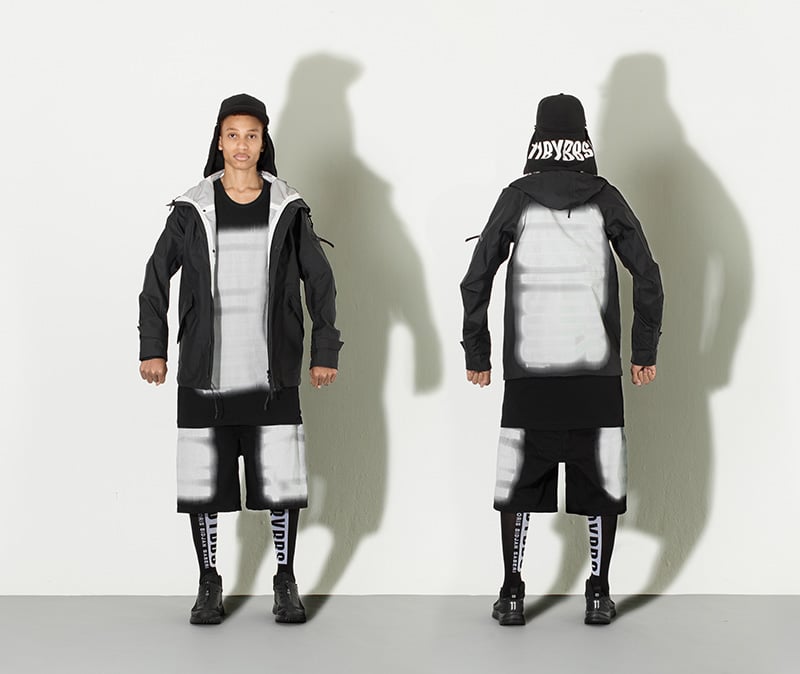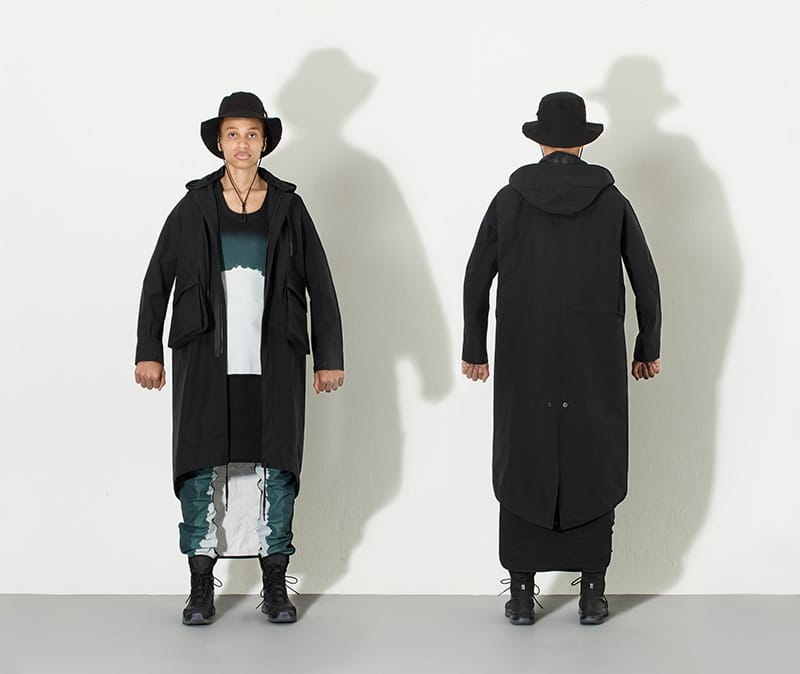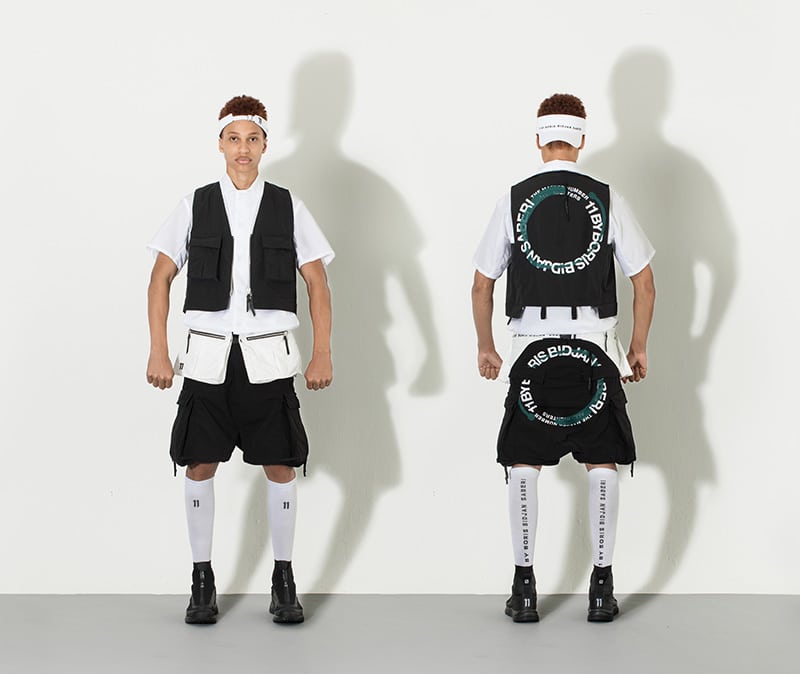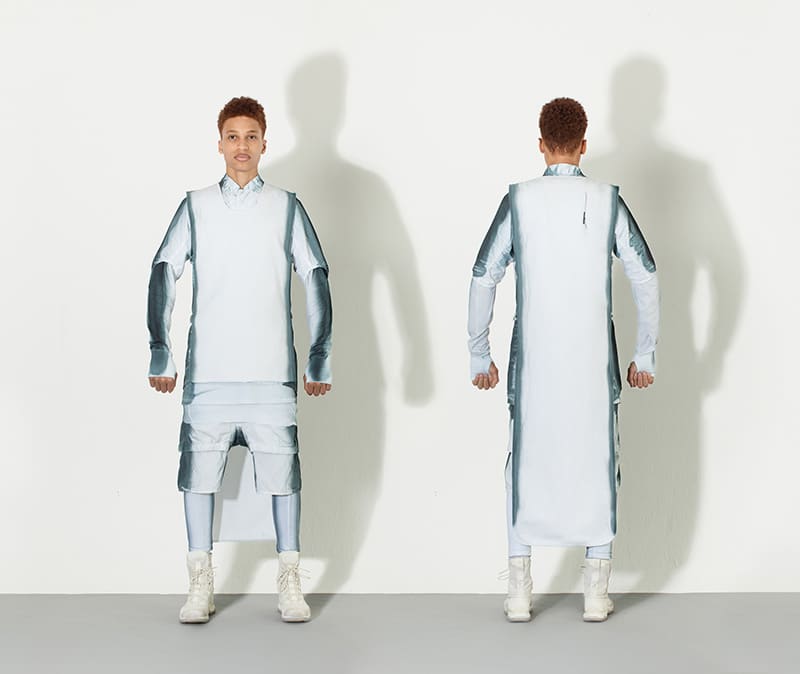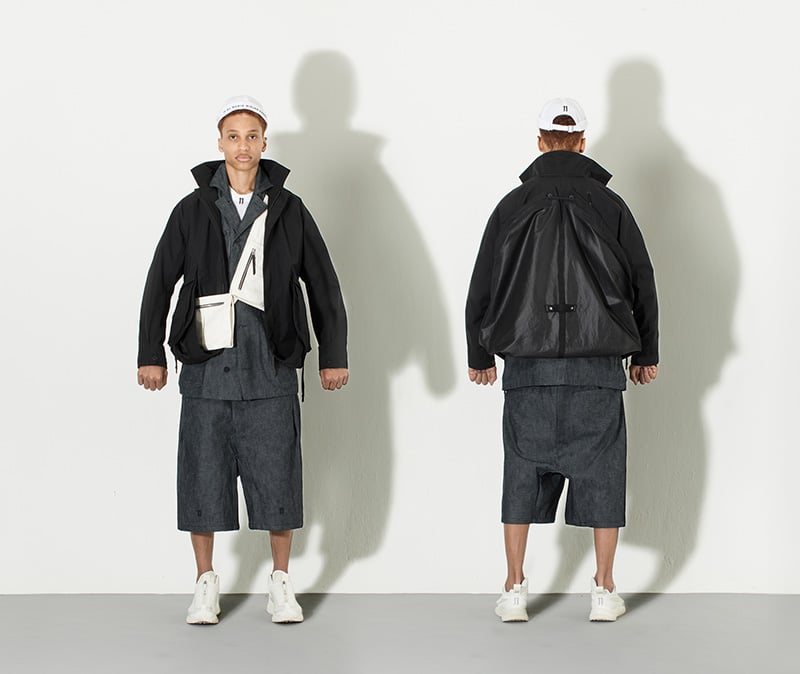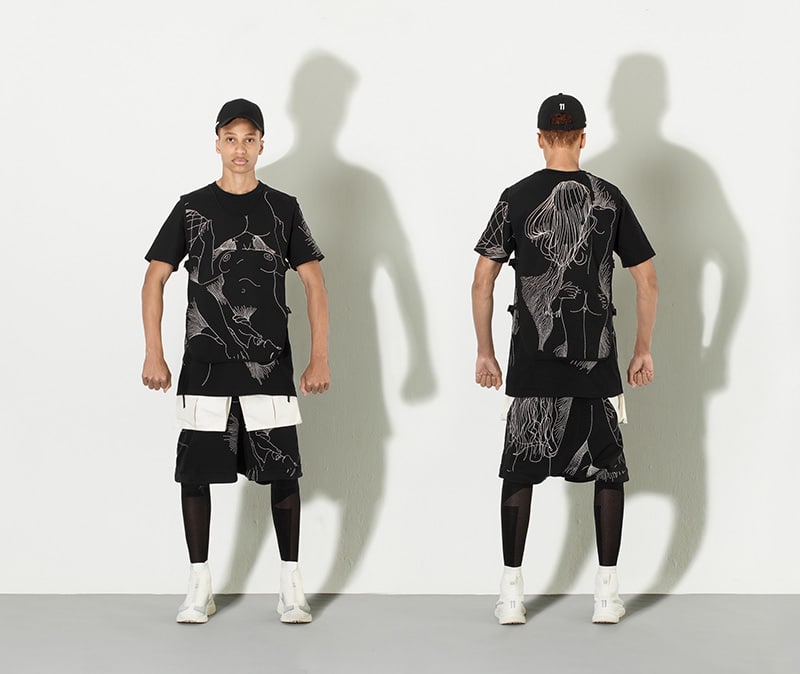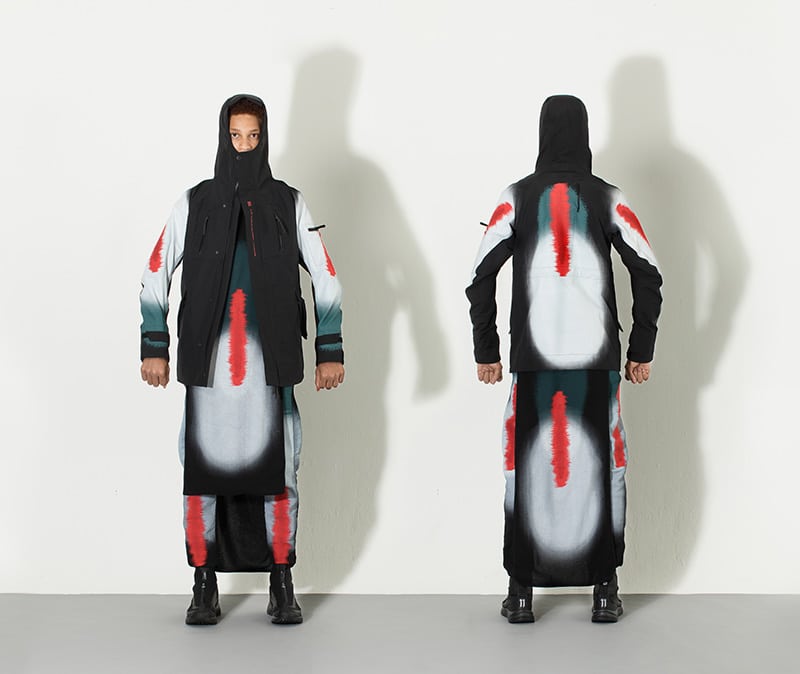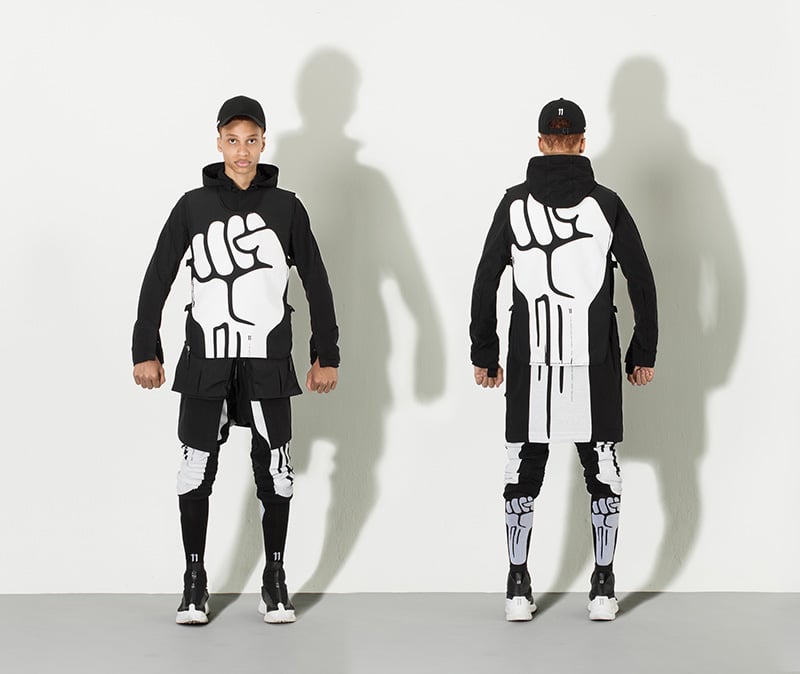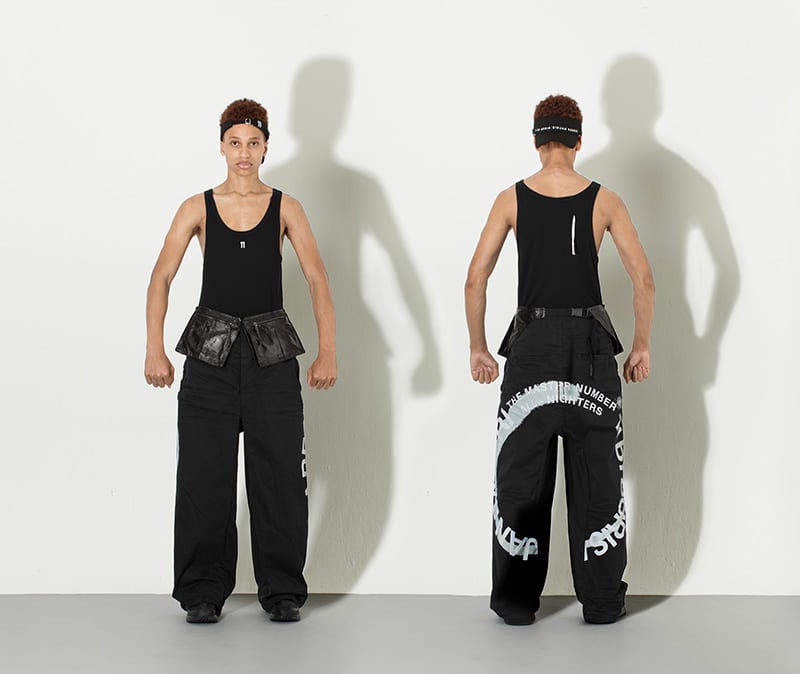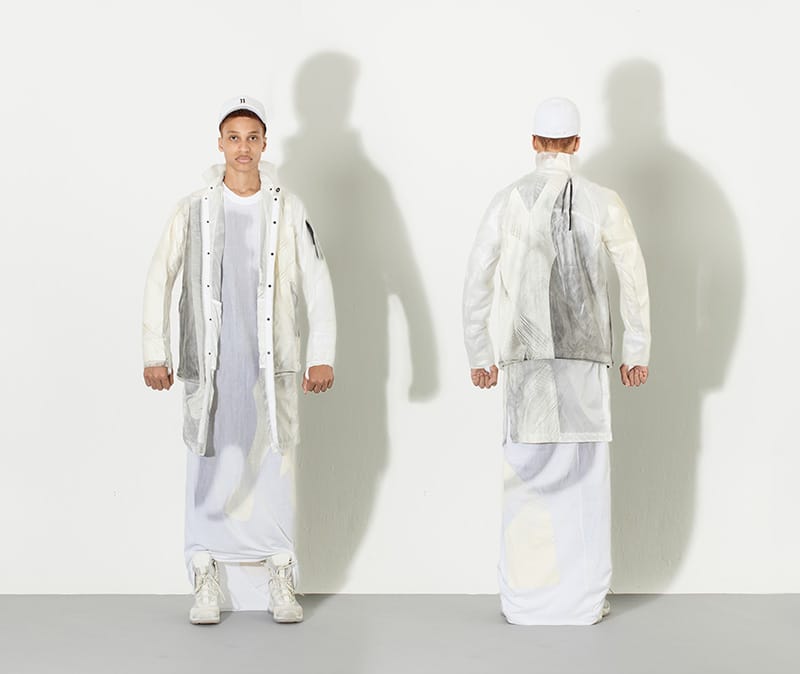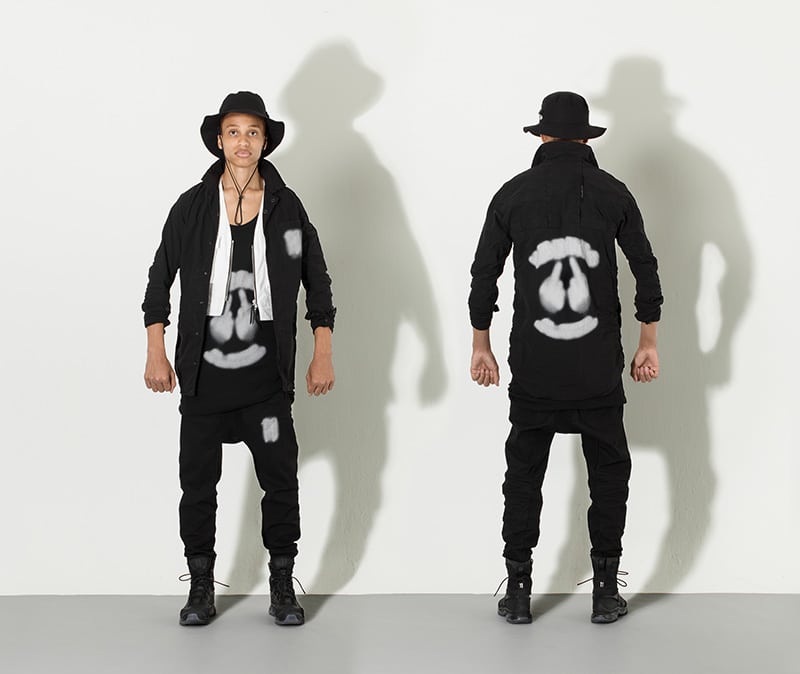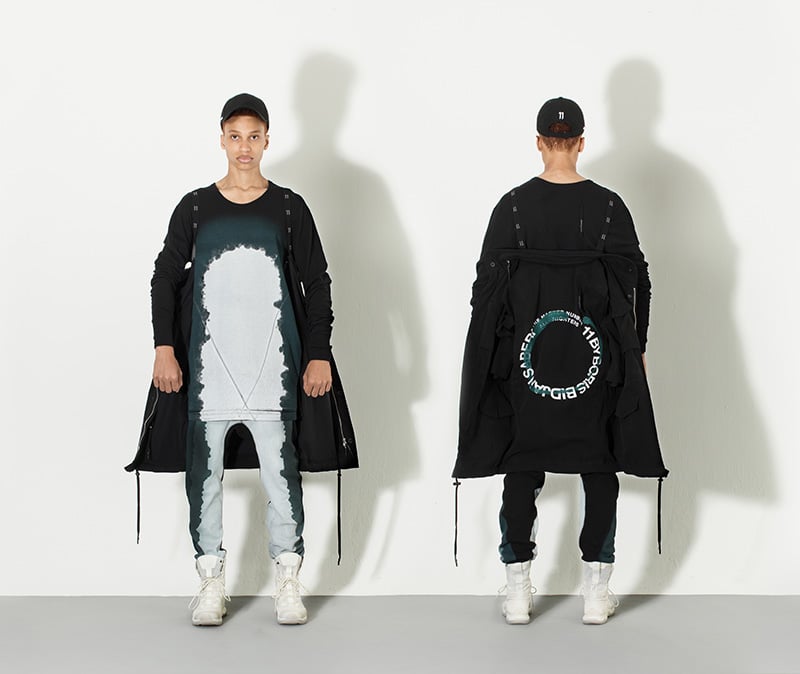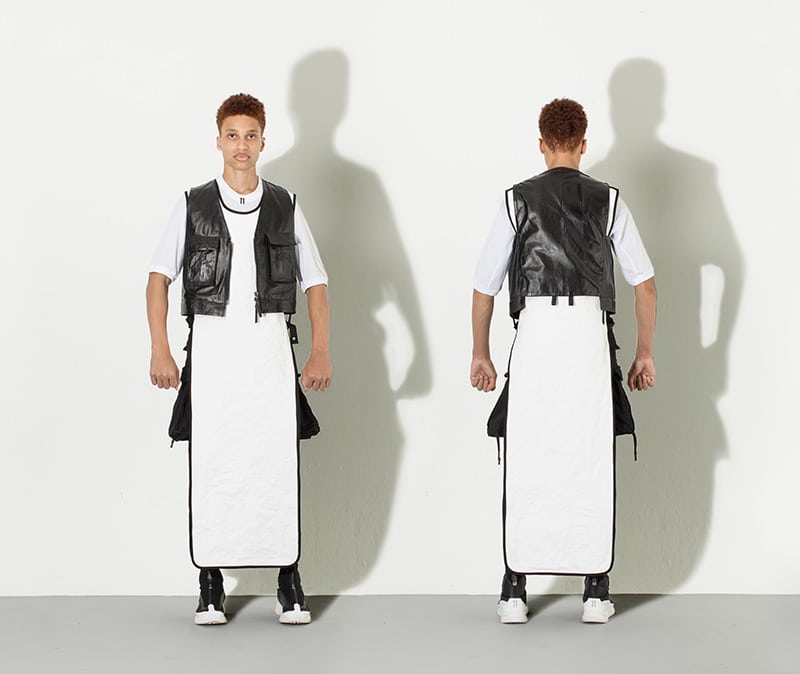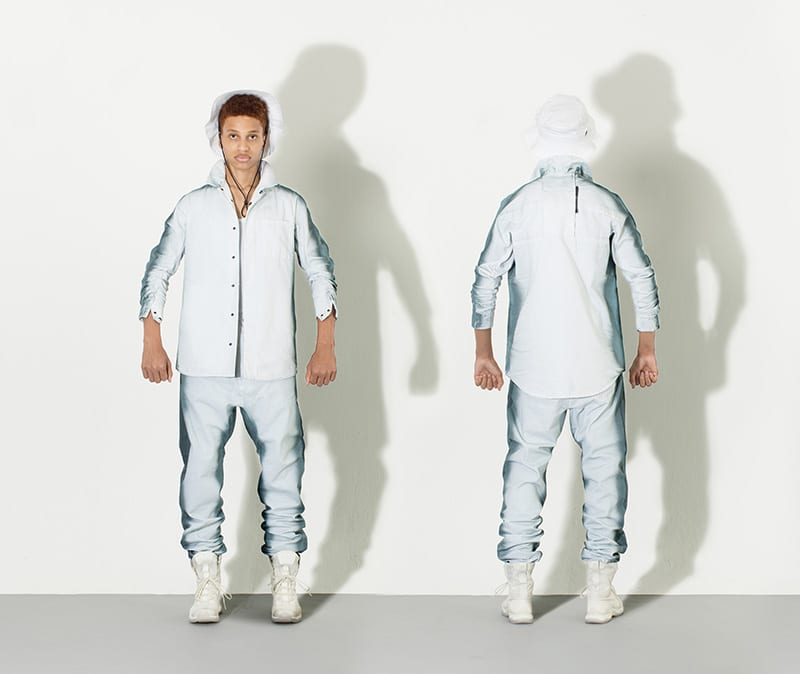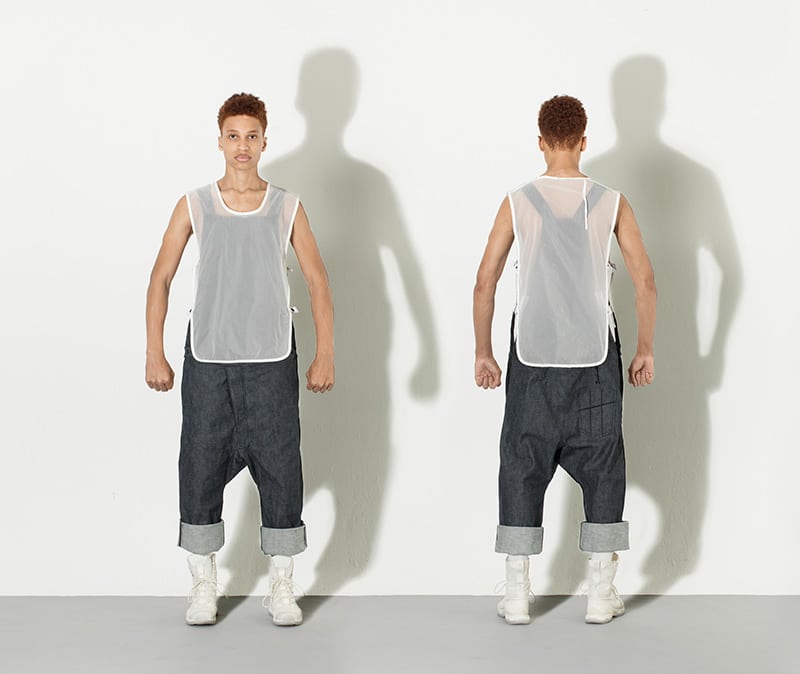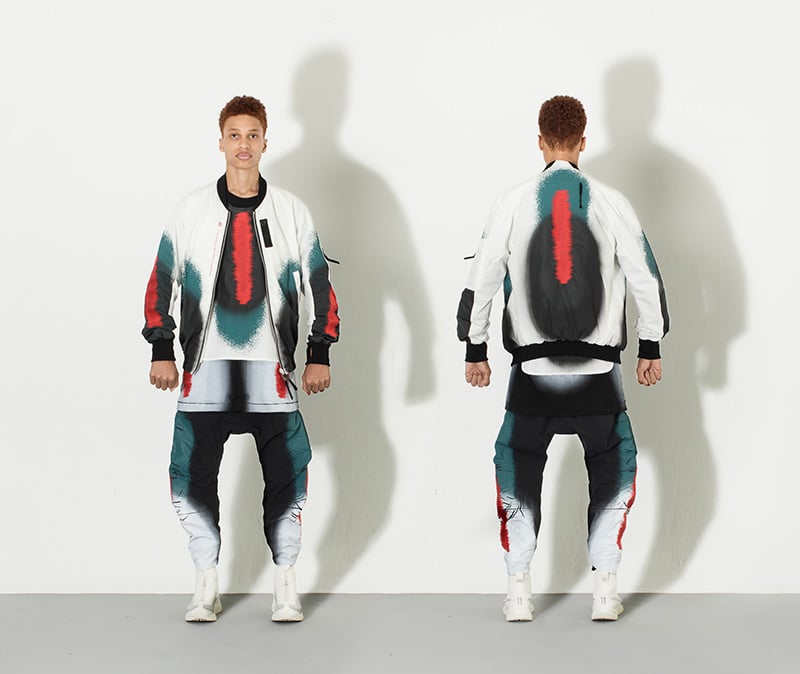 11BYBBS presents "Keep the Fight" as its SS18 collection. As part of the brand's methodology, various inspirational threads are pulled to define the collection basis.
On one side there's an eye on the UK mod subculture from the late 50's, an icon garment from this youth collective it's been reinterpreted this season, the fishtail parka. A round typographical artwork winks the mod symbology as well as a raised fist, a northern soul symbol that represents strength and rebellion, applied as super oversized graphics challenging the pattern and technique limits.
On the other side, a conceptual and artistic approach, an intention to modify silhouettes optically by applying graphics instead of volumes, changing the perception of shapes with applications as manual brush and spray, screen prints or embroideries.