I just love it.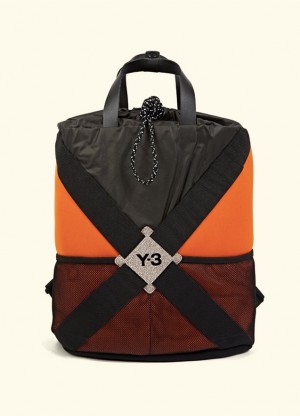 Initially introduced in 2013 to celebrate the 10th anniversary of Y-3, this Future Sport backpack features contrasting fabric panels, a signature X-strap with the brand's logo at the centre and adjustable shoulder straps and handles. A distinctive piece,… »
I just love it.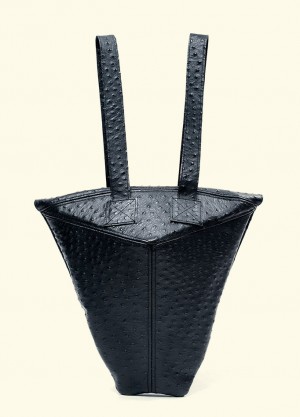 The spirit of this backpack from MINOAR forms symbiosis between primitiveness and the contemporary environment.  Created in an unknown sacred form it is a pyramid's dark. Crafted entirely from calf leather, assembled from three triangles and a rear part… »
I just love it.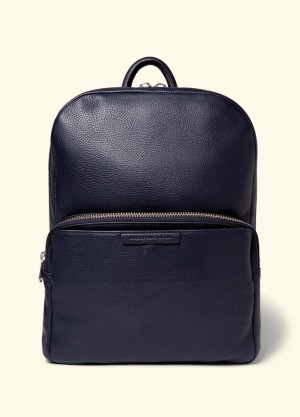 A slick backpack has become a contemporary essential and this Marc by Marc Jacobs version scores high in terms of practicality and style. This piece is impeccably constructed from full-grain leather in a deep navy hue that makes… »
I just love it.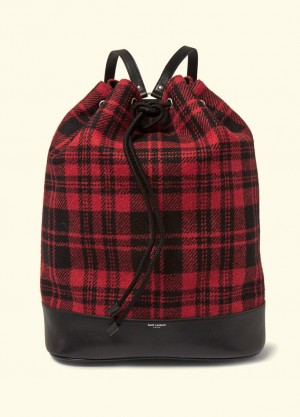 Black leather and tartan is an attitude-packed combination, aptly demonstrated by Saint Laurent with this bold backpack. This capacious piece is meticulously made in Italy and fully lined with resilient nylon-canvas. Pack in your camera and tablet or… »
I just love it.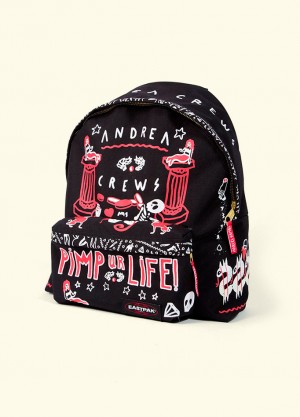 For its second collaboration with Eastpak, Andrea Crews invites the artist Marcel Samba to bring his designs to the brand's iconic bags. Together they created 3 exclusive products inspired by the gangsta-dream: a fantasy world populated by dollars,… »
I just love it.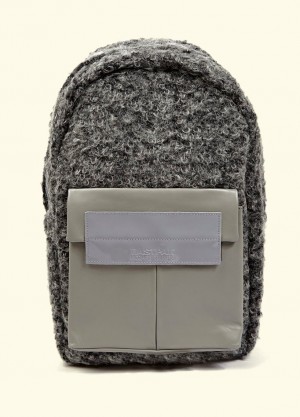 Embarking on their fourth collaboration, Eastpak and London-based designer Nicomede Talavera combine forces once again for FW14. Inspired by Swiss pop-artist Sylvie Fleury's kitsch Cuddly Paintings series, this backpack features a unique shearling coating in addition… »
I just love it.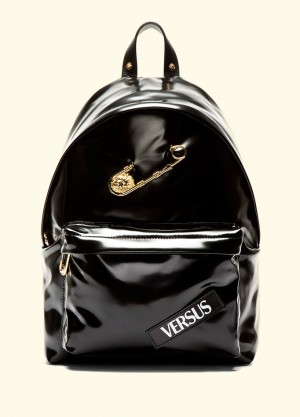 With this PVC backpack in black from Versus Versace, backpacking has never looked this cool. Available HERE!
I just love it.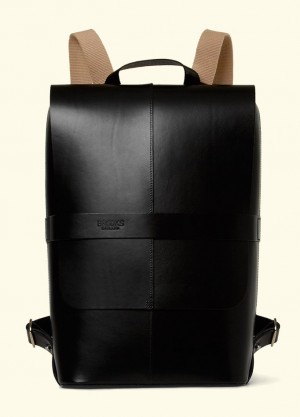 Brooks England has been crafting leather goods since 1866 and stakes its reputation on the quality of its raw materials, craftsmanship and functional approach to design. This backpack more than fits the bill and is made in England… »
I just love it.
Because two pockets, nowadays, are not enough for a men to carry all his stuff, we also need some extra help. And this Alexander Wang backpack is perfect for that, functional and stylish at the same time. Don't… »