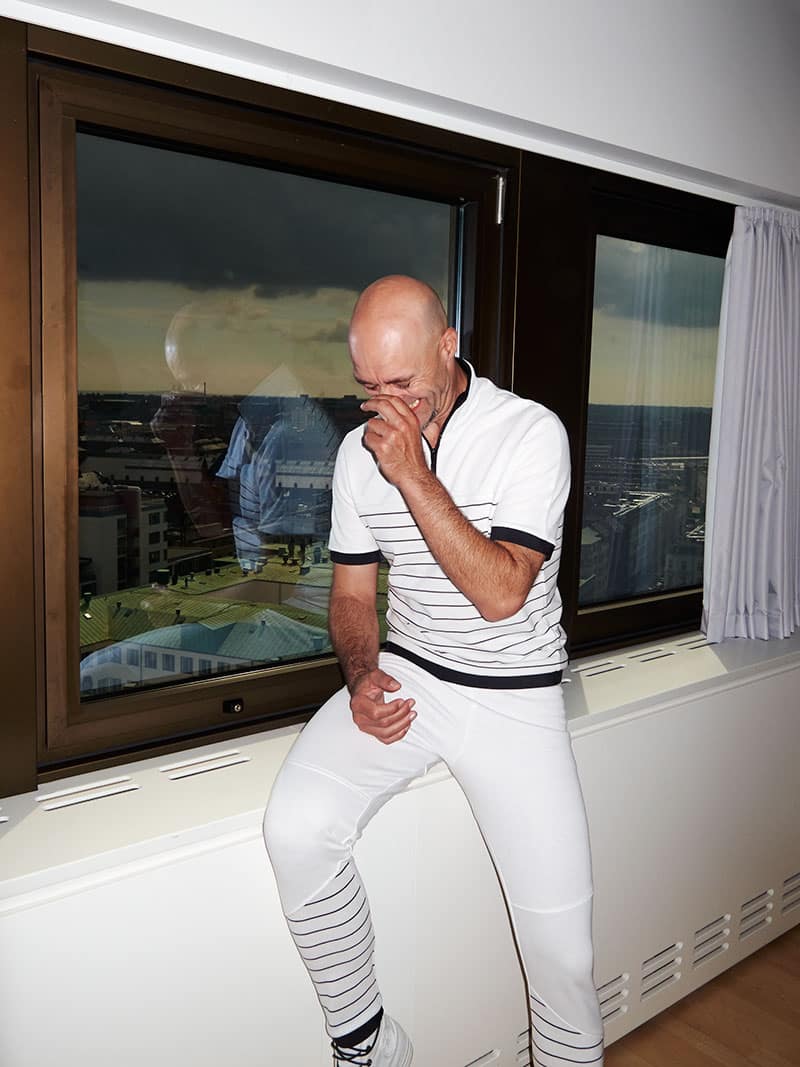 COPENHAGEN. 05.02.17. -2C. Cold as F##ck. Another fashion week has just passed here, amidst the lovingly understated and always polite Scandi's. As you know, we appreciate a touch of urban grit, wherever we might venture. Here, perhaps it is not to be found over a comfortable smørrebrod, whilst quaffing another quick glass of aquavit; too safe. We also did not see it, by commanding an effortlessly polished fixed gear bike, courtesy of a squeaky clean design hotel, to patrol the city's inner lakes. Not enough risk. Indeed, we definitely knew who to turn to, someone showing very much OFF the OFF-schedule…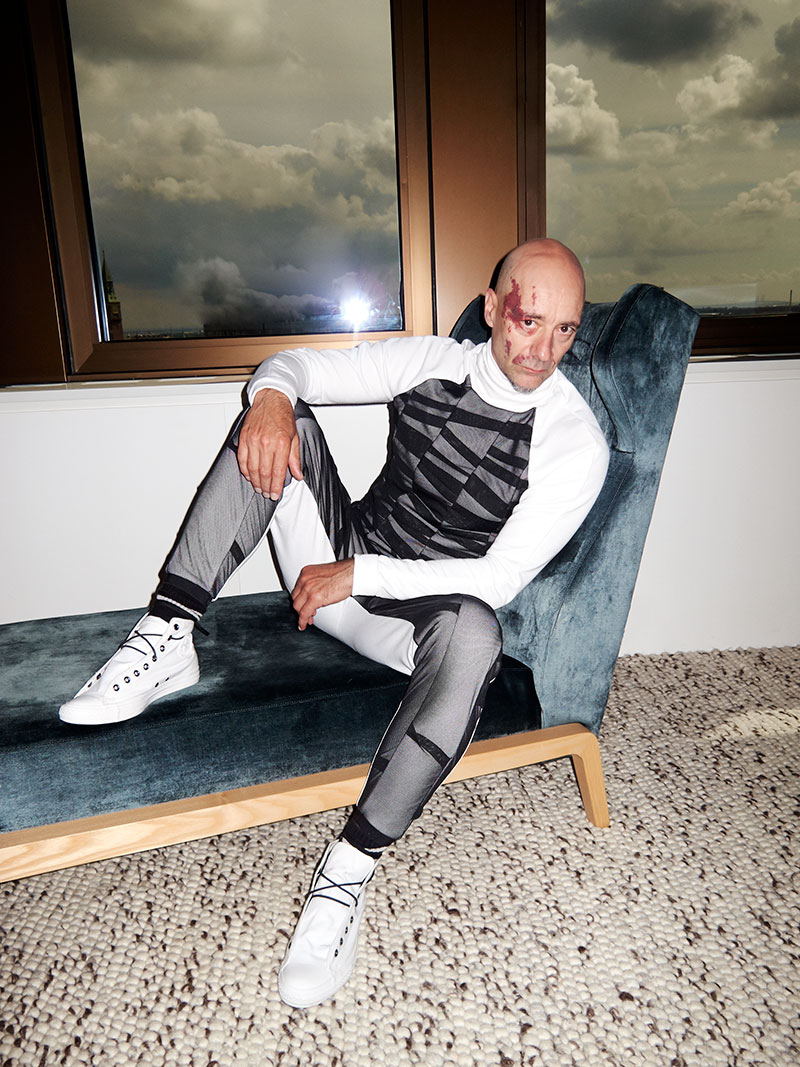 Mr. NICKLAS KUNZ, happily accepted to hit us again with some un-Danish truth-speaking. This man, born and bred in a less friendly suburban estate close to Copenhagen, never seizes to do things his way. Nicklas is one of those guys that simply does not stop. He believes so much in what he does and will do anything to spread his message. Is he right? We believe so. A polite creator with clear voice, is just what this industry of ours could do with. There is a need for people that speak up, without any restraints. Because KUNZ means business, always has and always will. Here he talks us through his latest musings, opens up on fashion's status quo, all guided by some cheeky lady luring, supported here by a ravishingly pensive soundtrack courtesy of James Horner and Hans Zimmer.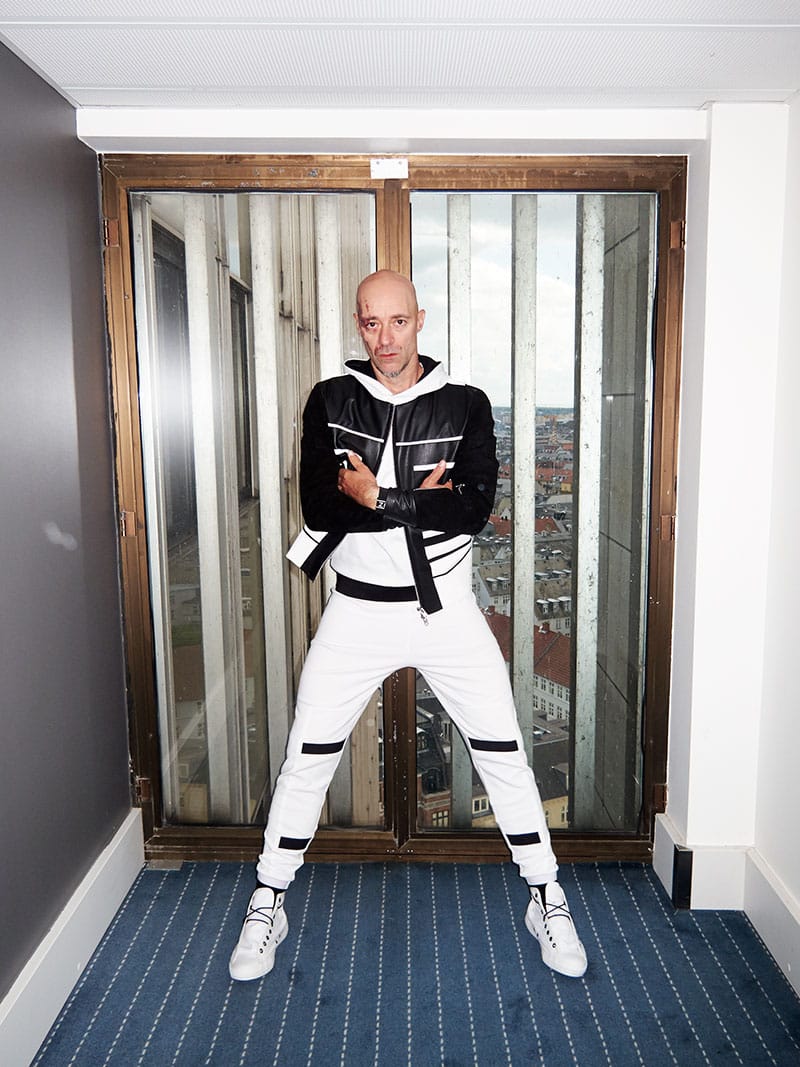 Konnichiwa. As politesse dictates. A polite: How are you? And more interestingly what are you working on these days?
Konnichiwa – these days are treating me good. As you know, I just released our new aw17 capsule collection, which is a more conceptual approach towards fashion then seen in the previous seasons. Digital prints represent strength, individuality and beauty are sewn into oversize hoodies and turtlenecks. To give the look a more couture feel then when working with regular placement prints. A new take on things.
Trail-Blazer. As an outside-insider, you do not care much for doing things by the book. What have been the most important moments in your career thus far?
It takes an outsider to impact the status quo, so every move has been important. If I had to backtrack a little, for me the most important moment was to focus on the big picture, appealing to the international fashion scene instead of the local Danish one. This put us on the 'fashion map' and we have never looked back since, although the locals are more in the picture now than ever before. I like how that worked out. We just kept doing our thing.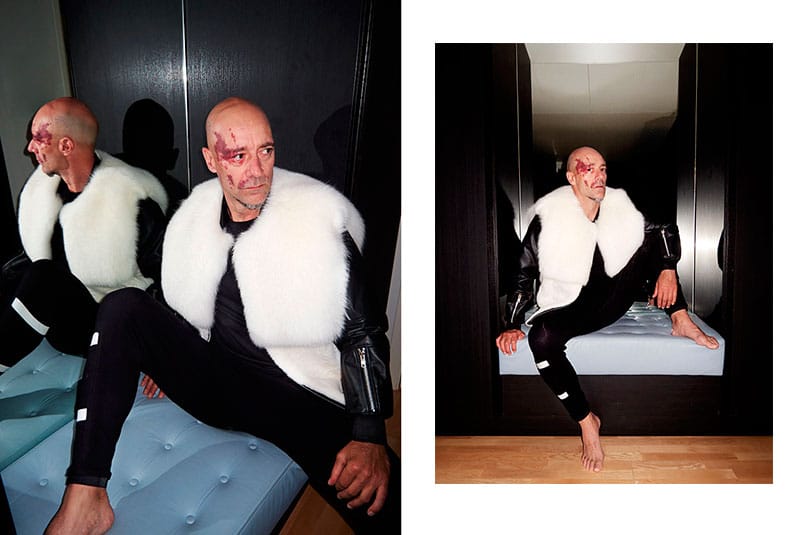 Storm-trooper. Nicklas, on various occasions, you have voiced your concerns about the fashion industry. What are your sentiments today?
The world has broken off into two pieces, one real and one fake. In my opinion, the fashion industry also has this 'ability' to do just that;: real quality can be ignored due to nepotism or even worse influences. These days, my concerns are raising, but why spent any time on this negative energy. Fashion to me is all about your ability to create something new, unseen originality which inspires people to move forward and upwards. People should treat fashion like food, they should be careful of what they put into their mind, body and soul because it can easily be destroyed by lies or manipulation. So stop 'eating' everything you see or read, and start questioning the authenticity or references, otherwise you are a part of dumbing down fashion.
Turn the page boy. If we look at design, you have a clear perspective on masculine dressing, has this changed or developed over time?
No its still the same, maybe even more so for that matter but the concept of dressing more masculine that has evolved so little over time. The unisex gender vibe has played a part and pushed what it means to dress masculine to another level. Masculinity, now, is more a mental state of mind or a feeling then an add-on to your persona.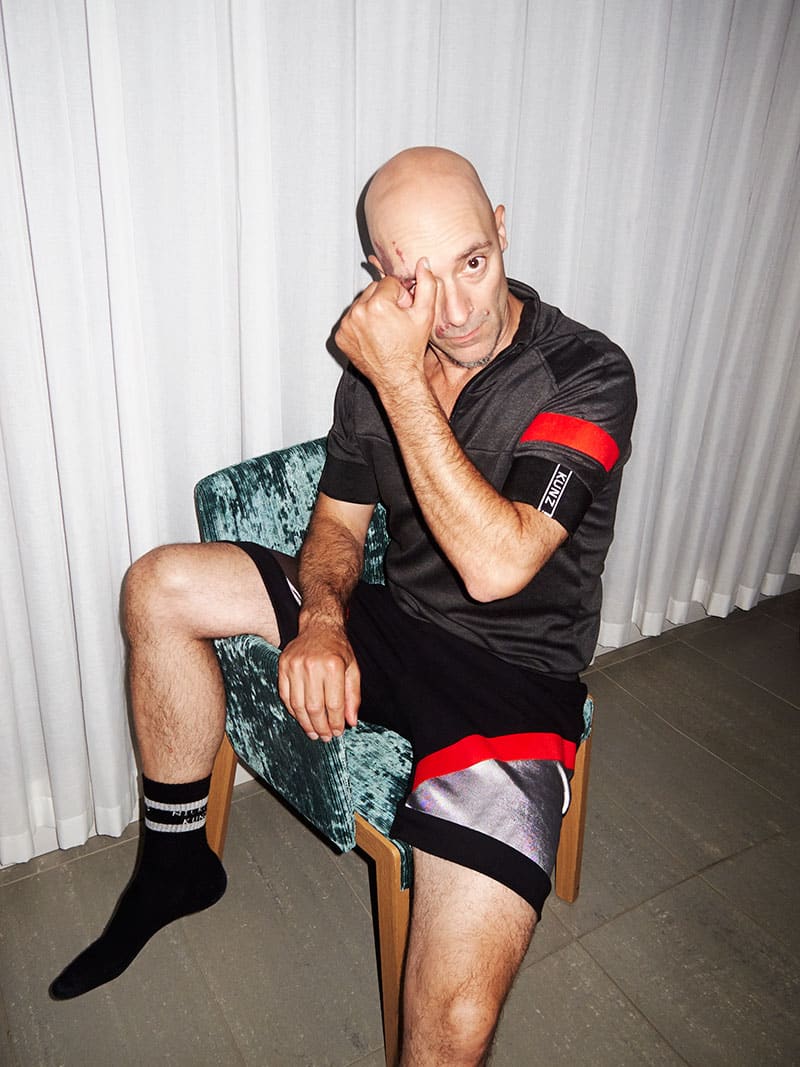 Clothmaker. What you are in the end. What are the key pieces of this fresh SS17 collection?
The SS17 collection is inspired by 'the rite of passage' an African tribal ritual which is a reference to human growth: going from being a kid to an adult by slaying dangerous animals. The jackets are out of this world, they have a clear reference to the collection's theme but still very much contemporary and wearable. The details on each jacket are done entirely by hand, with a clear connection to the overall look of the collection. And then I added a sharp curation of more complementary pieces to fully complete the circle such as crisp hoodies, sweatshirts and sharply tailored polos.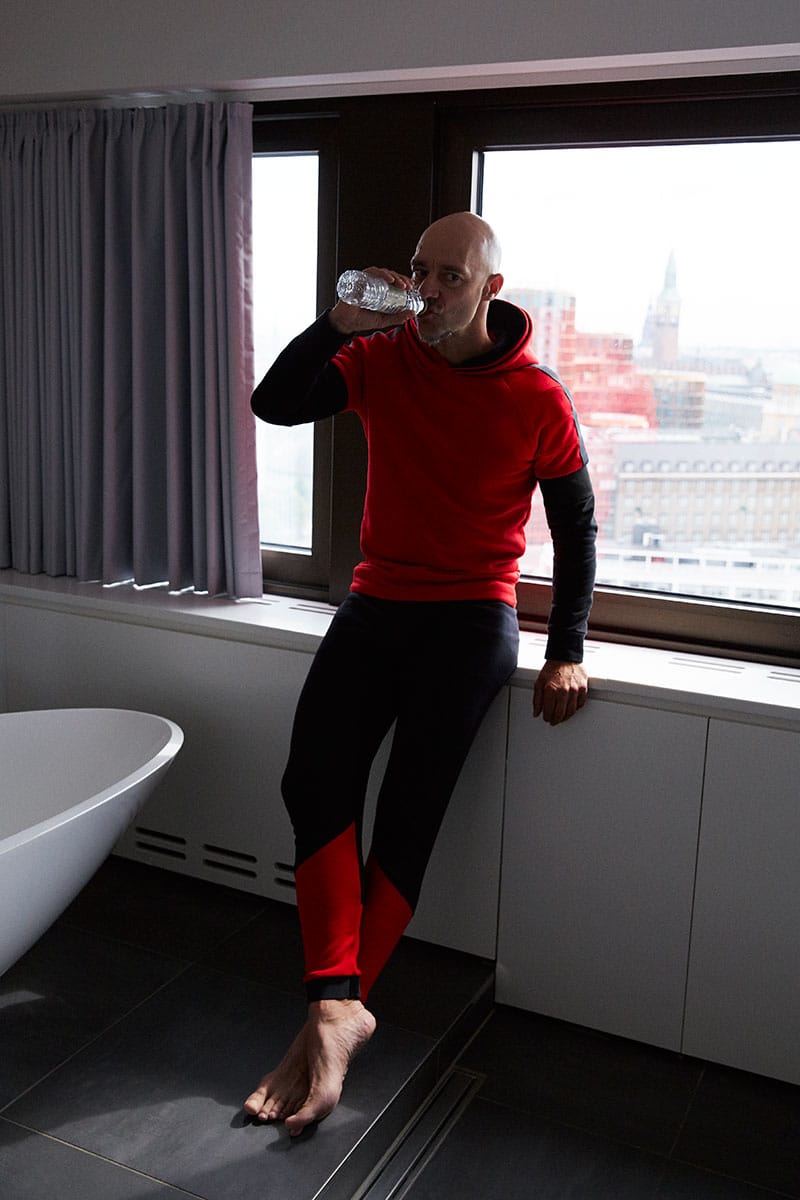 Jimmy. The subject of this campaign. As he is a more of a local Danish renegade and perhaps little know by our readers, could you tell me more about him?
Jimmy Jørgensen was the perfect match for the SS17 campaign: an educated plumber, born with a birthmark across his right cheek. He is the lead singer in his own rock band Hotel Hunger, which he started back in the 80s. And now he has evolved as a talented actor by being true to himself in spite of the controversy his birthmark has caused him whilst growing up. For me, he has that inner strength that many people are envious of. Jimmy has an elegant rawness to him which reflects the red thread running through this collection. It was one of the easiest workdays, the whole day went by very smoothly due to his professional attitude and kind nature. He and I grew up, not far from the same town but from the same area, so I could pretty easily relate to his character and being.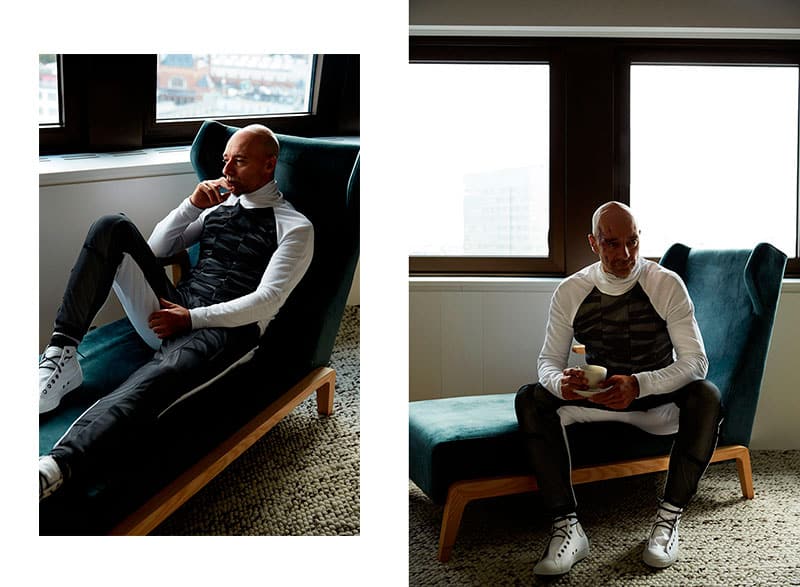 Score. If I recall correctly, you are quite the musical connaisseur. What has been spinning on your decks this winter?
Music sets your mind in focus and allows for your soul to be at peace. I have spent a lot of time this winter listening to film soundtracks or music that has the ability to create or shape a mood on film. Hans Zimmer's work has been on repeat the most during the AW17 creation period but also the works of James Horner, have passed by repetitively in our atelier.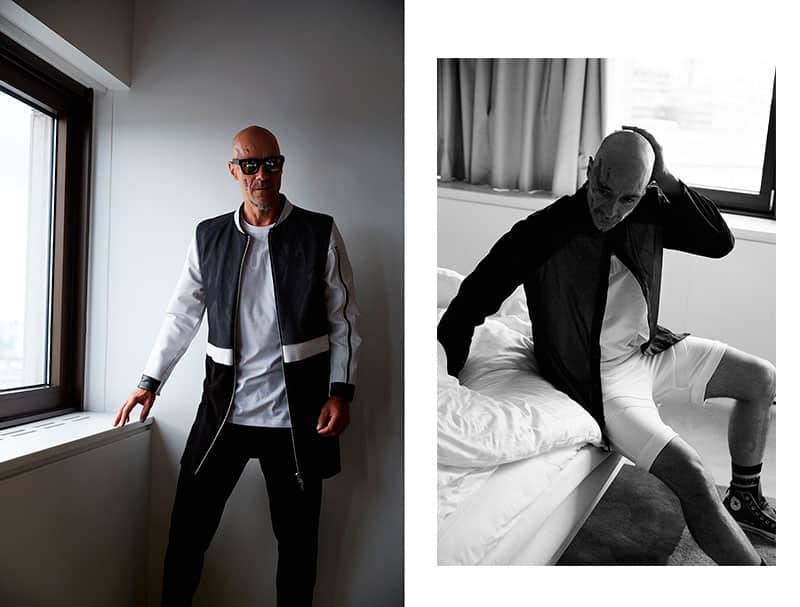 Globe trotter. You told us before that you are former New Yorker, but also feel the blaze of LA and the suspense of Tokyo. If you had to mention something of all three places that connects to the KUNZ world, what would this be?
New York for its raw, real and tough way of life. LA for its cool, chill and sleek everyday vibe. Tokyo for its subtleness, sophistication and organic view of life. These keywords truly mark a profiled integration of the KUNZ DNA.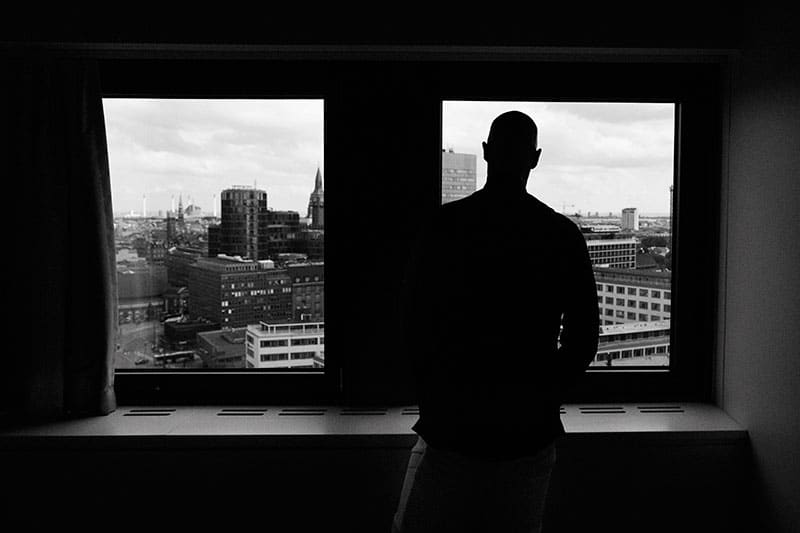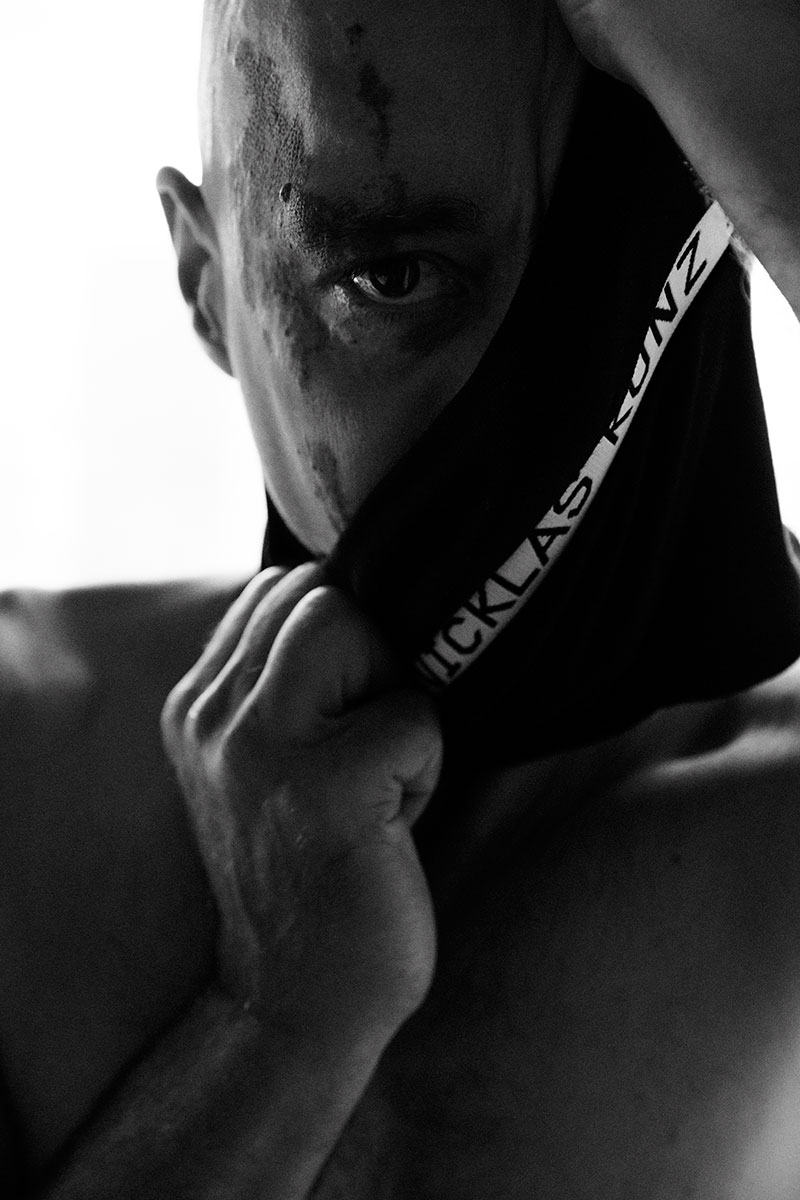 Lady-luck. Your men, always appear to be confident, sexy and a tad brazen. What does Mr. Kunz himself look for in a lady?
Authenticity, inner beauty. Basically, women that are bold by being true to themselves and that are not being influenced by their surroundings. The SS17 fashion presentation actually featured four ladies with their own unique qualities that represented what I try to express with Kunz. They truly carry the garments and not vice versa. My garments are not a self-advertisement for the brand but a reflection of your inner strength by creating this sense of iconic statue in every garment.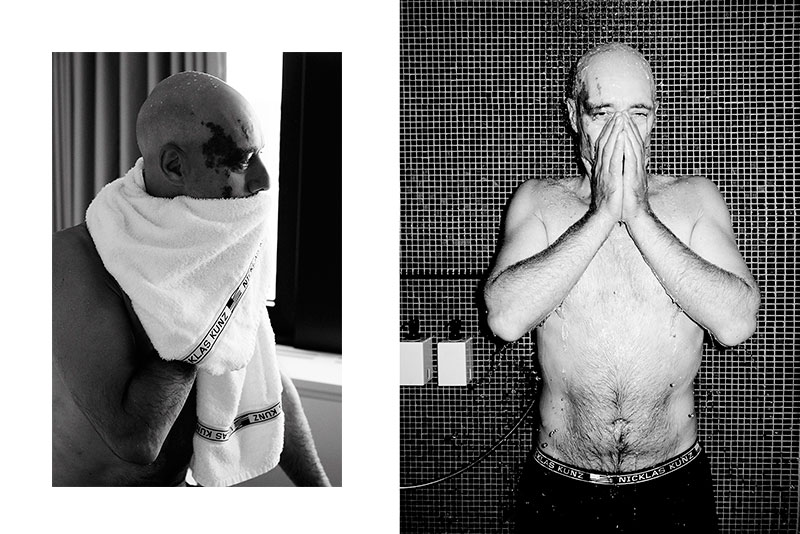 Frostbite. Let's wrap up, as someone with a clear message, what do you expect from the year to come?
To pay homage to Billy Joel – ''we didn't start the fire'', a very contemporary title to today's society. It's going to be a year of Segregation, retaliation, proclamation, approximation, comprehension, maturation, cultivation and edification.
Photos in exclusive for Fucking Young!
Photographer: Petra Kleis
Stylist: Mia Holdgaard
Model: Mr. Jimmy Jørgensen
Shot at the Scandic Hotel CPH