Designers Virgil Abloh, founder of OFF-WHITE, and Kim Jones, artistic director of Dior Homme, partnered with Nike to approach the beautiful game from two distinct perspectives.
For Abloh, football is an opportunity to blend memories of his youth — playing hip-hop tracks on the way to high school soccer matches, for instance — with his interests in mixing lifestyle and sport branding. It's big and bold and full of nuanced visual cues. In a word, his collection is predicated on the visceral.
Jones, in contrast, uses football to explore fashion's cerebral side. He's taken the sport's traditional garments — the short, jersey and pre-match jacket — and reworked them in new cuts that change how the proportions of the body appear. The resulting pieces, which were sharply produced by Italian craftsmen, are inspired by London punk style of the '70s and '80s and stretch the imagination of what it means to wear a uniform.
NIKE X OFF-WHITE "FOOTBALL, MON AMOUR"
"The great thing about the vocabulary and history of football is that aesthetically it has its own look. I was always inspired by the way European teams have a sponsor printed over the chest. When I was working on this collection, I wanted to celebrate the different variants of typography," says Abloh.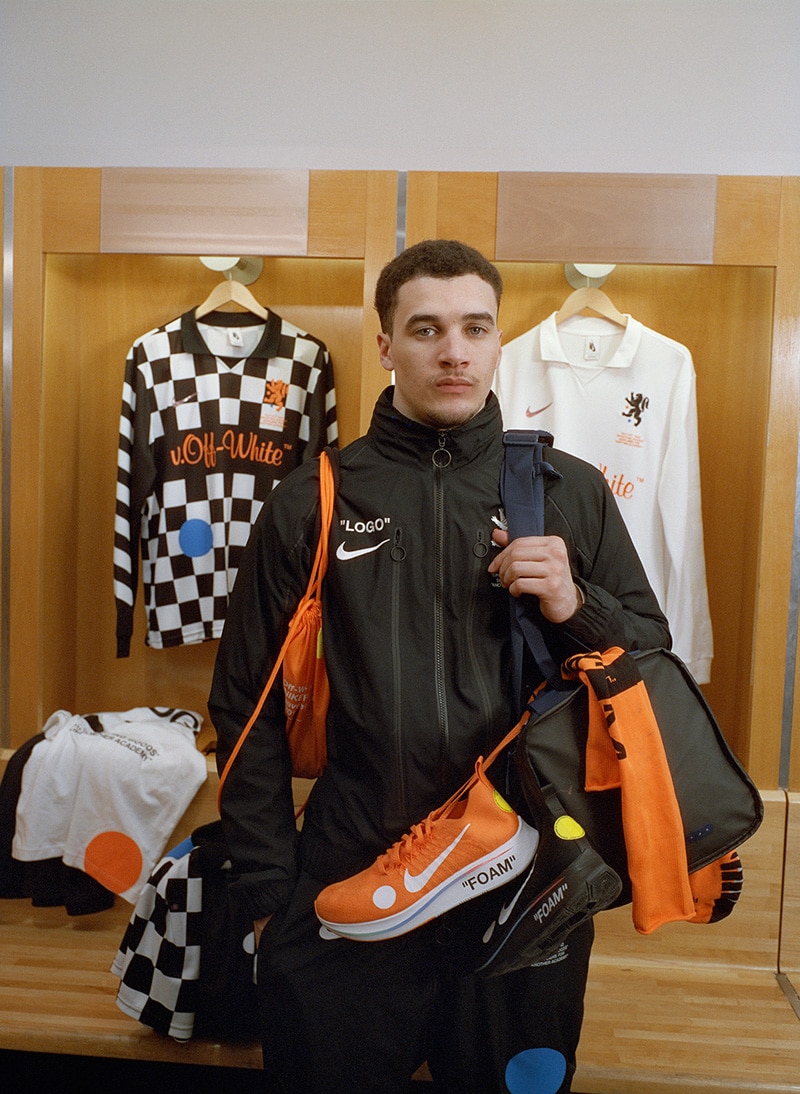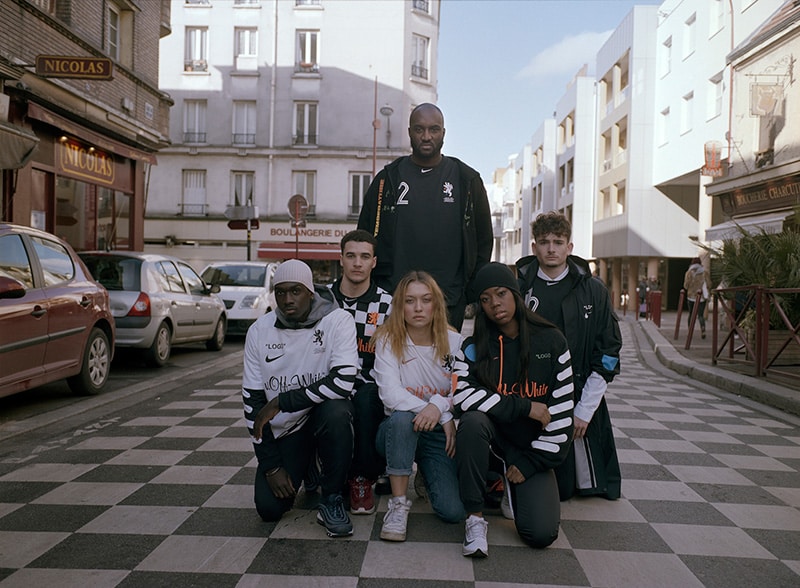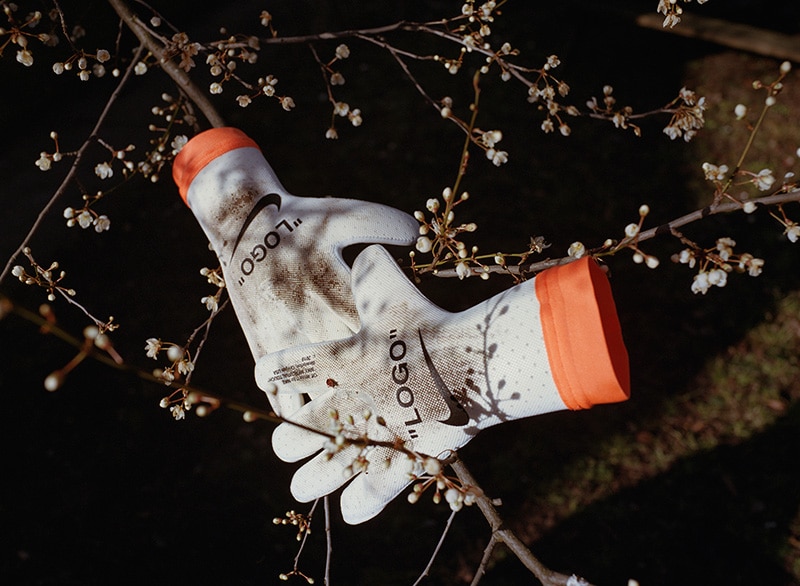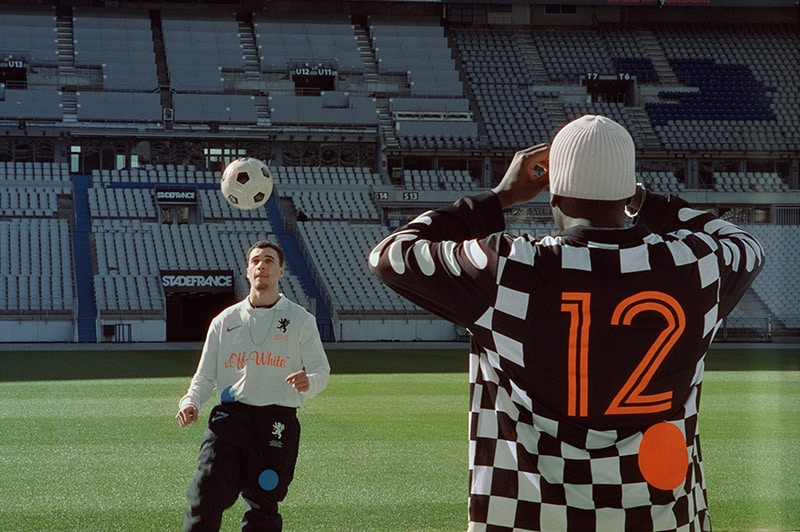 NIKE X KIM JONES "FOOTBALL REIMAGINED"
Rather than look at the football kit from the field of play, Jones saw an opportunity for subversion. Giving nod to the heyday of London's Kings Road, Jones clashes avant-garde tailoring with sports tech. "That whole punk era was all about proportions that gave power to the wearer. I was inspired by the idea of DIY of the time — cutting up and putting things back together — to create something new," says Jones.