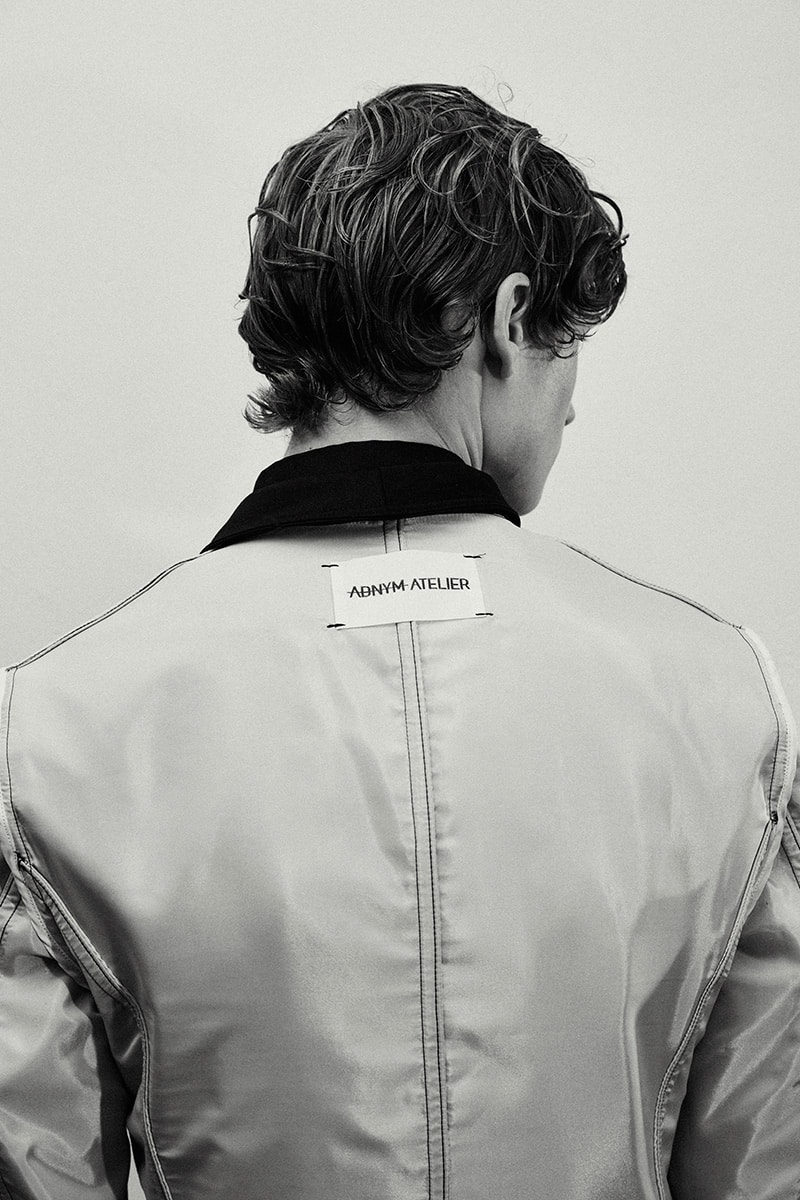 Trailblazers, renegades and the occasional maverick. Oh how we love these.
AT FY! we like any debut of sorts, always scouring the market, for new innovators. For years, we have been closely watching Sweden's every single move. A lot of fresh novel ventures keep on sprouting up here, especially from its gleaming, fjord framed capital, Stockholm. From luxe street-wear, to democratic tailoring, to more marketing driven brands; all of them appear to be so effortlessly chic. Innovation also means, that in the Nordic hemisphere, creators do not sit still and just wait for the next big thing to come along. Proactive people, be proactive! And to create, well they simply must!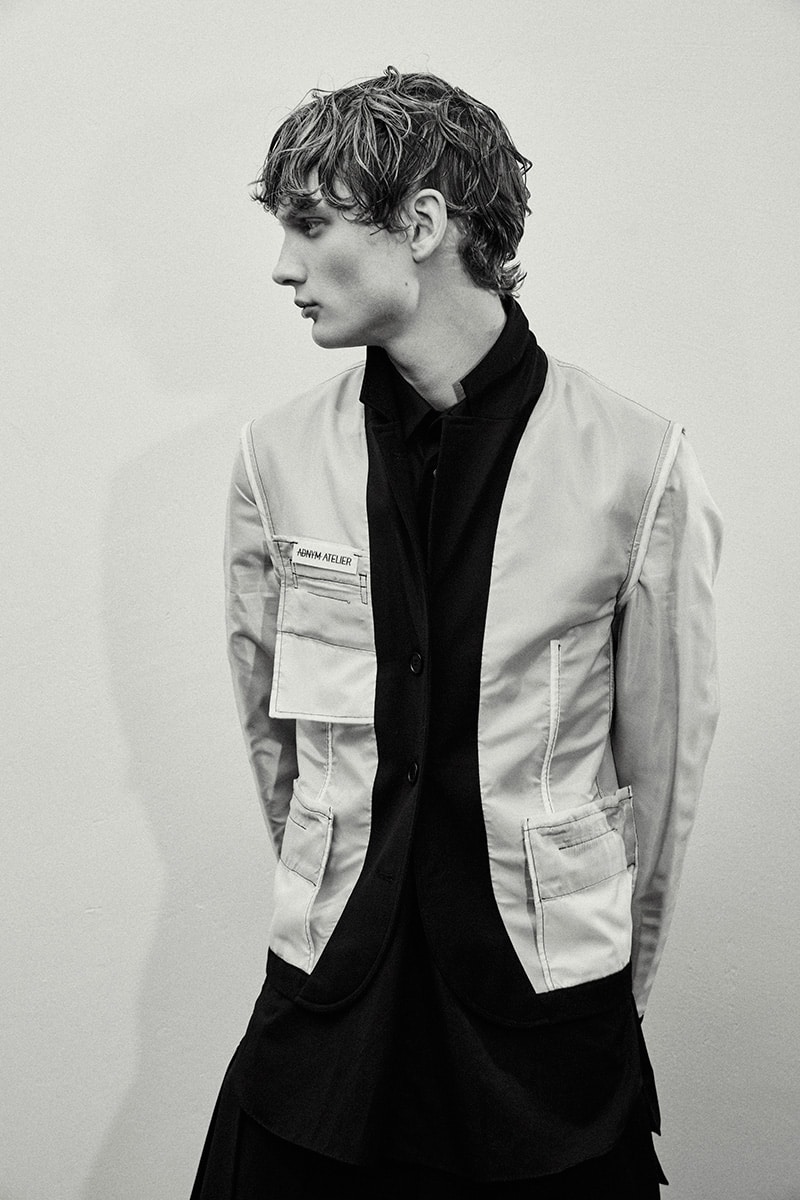 One of the smoothest discoveries, this last menswear season, has to be ADNYM, a sartorial concept by Mr. Stefan Söderberg and Mr. Johni Tadi. Stefan, definitely is a seasoned traveller in this lovely industry of ours. And Johni brought along a lot of fresh energy and profound sartorial knowledge. Together they set off, to work on a wonderfully progressive denim brand whilst ignoring the current status quo. Slightly bold, irreverent even, if you will, they found a way forward, with pieces that are simple, understated, polite, but by no means boring. ADNYM perhaps is a brand that makes perfect sense in our current copy/paste culture. It gives you the means to fully express yourself. So bee the individual you are, forget the rules, climb the nearest rooftop, survey the city beneath and let it all out: FREEDOM!
Baller. Stefan, to kick things off, how were you as a youngster?
S: I was very sporty! All kinds of ball sports. Football and ice-hockey were the most important ones, whereas ice-hockey was something, I was very close to pursuing as my career. However, clothes always remained important to me, which as you can imagine, was not that common amongst the youthful sportsmen. I loved going through my grandfathers old clothes. So when I was around 13 years old, I was wearing my grandfathers coats, smoking jackets and oversized menswear trousers which I kept in place by using a looped belt. My fetish for classic mens clothes styled in a less formal way has followed me ever since. So therefore, my choice to decline my position to go to 'Hockey College', to move and play with the best juniors in the country; in many ways already was subconscious choice to pursue a career in fashion instead.
Wide-Receiver. Johni, would you say you are a curious guy, when approaching the world?
J: For me, it is essential to be curious and open minded regardless of what I do. I like to try new things, meet new people or face challenges that I was not prepared for. Those moments make me grow, they surprise me and sometimes raise creative ideas that can inspire others as much as they did me. To be curious also means one should never stop questioning, as I like to challenge old traditions or readily established comfort zones….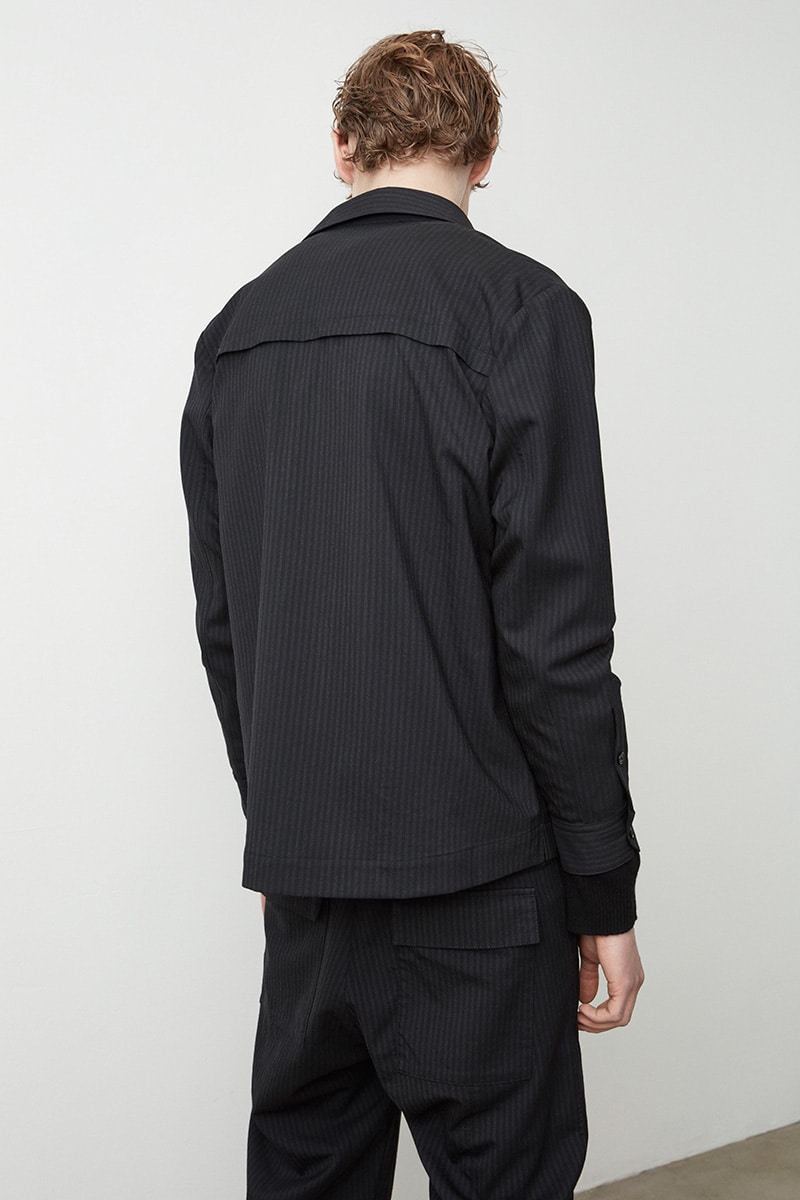 Collage-Collect. Both, do you remember your first time meeting, How did this one go down?
J: It is actually a funny story, but since it is you Marlo I will share it. We were out on a dinner where I met Stefan. I had plans to meet up with a couple of friends watching a football game in another restaurant. I asked Stefan, who seemed to me a rather sporty guy, if he wanted to tag along for a drink and watch the game. He accepted. I took a cab, he took his bike and we met up there. I arrived a little ahead of Stefan, who politely introduced himself to my friends, bought a drink and watched the game. Like 20 minutes later, blood started to dribble down from one of his cheeks, and we kinda…pointed that out for him and asked him if he was okay? He simply wiped the blood away, was quiet for a couple of seconds, and then said that he had got hit by a car on his way over to the restaurant. No more elaborations, he just said it like it it was the most normal thing to happen. That is when I knew that this guy was rock solid, funny and crazy enough to start something new with.
S: Well, Johni, I remember our first encounter differently….haha. I believe, my first meeting with Johni was at a HOPE Christmas party. This was the first time, I met with my old colleagues after I left my operational role, so I remembered it felt a little awkward and so I kept a rather low profile. Normally, I am the type of person that gives a lot of myself on such occasions. This time however, Johni was part of the "party organizing team" and really took this serious. His team was all dressed up like oil barons and he was making this "Jallla Jalla sound" the whole evening (which I guess came natural to him as he was born in Beirut). For me, it was nice to just calmly observe this entertainer. Johni surely delivered as the new party generalJ.
Rephrase. Stefan, you have quite some experience in fashion, as a creative, brand founder and designer. What did you feel was lacking or needed, when you started this project?
S: Well, I think that we can all agree that we do not need more clothes on the market today! Anyway, we felt a gap on the market for a new "progressive denim brand". A brand that was challenging the standardized norms; like seasons, gender, sizing and the perception what denim means. If we observe the market today, we have a section filled with heritage denim with Americana influences, we have Rock n Roll inspired denim brands and the perhaps a range of typical Italian Euro trash denim (pardon my English). It was not very creative, I felt. Next tho this, the classic perception of a pair of jeans in most people's mind, is a version with 5 pockets. We wanted to challenge that and started with different silhouettes that could have 4 or 7 pockets. Moreover, we like to offer a different mix of fabrics, shying away from what is considered normal. And finally, we work with tops that connect to the more understated trouser types. The tops have more of a fashion edge, which creates a more progressive look. when mixing the trouser with the tops. This simple but novel idea has worked very well for us.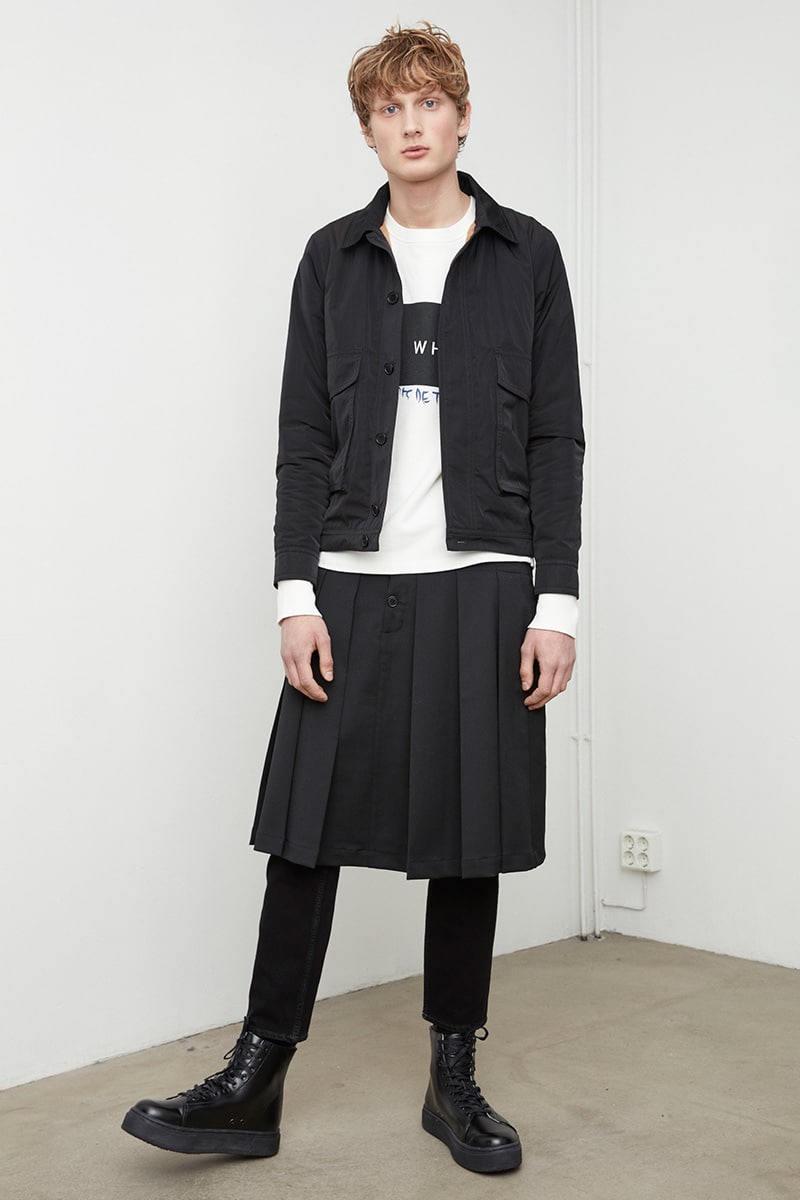 Doublure. Johni, and how do you see this from your perspective, what do you want to bring to the fashion table with Adnym?
J: For me it is important to develop a brand with its own intellect. It has to challenge, what is normal, like Stefan said, but without ever making things inaccessible or pretentious. We like to draw our collections, inspired by the contrast found between Beirut and Stockholm. So we take the raw energy, aesthetic, shapes and colors of the former and connect this with Scandinavian minimalism and a sense of quality found in the latter. In many ways, you could say ADNYM is a creative clash between Stefan and myself, were two cultures and personalities collide into something new. And as denim being our foundation, we wanted to bring the urban generation products you stereotypically would not expect from a denim brand. Lastly, it is important to inject freedom; you choose how to wear them, and not the other way around.
Hedonism. Johni, as we are a menswear magazine, I am curious to ask you about how you would define a proper mens wardrobe?
J: Great question, with no right answer as everyone creates their wardrobe with pieces that makes them feel good. For me, it comes down to sophisticated and timeless garments with high quality and thoughtful design. Nonetheless, if I had to pick some pieces, these would be a relaxed shirt, a couple of jeans and trousers of different silhouettes and materials, a coat in a lighter fabric with a nice touch, a casual blazer paired with sneakers; these would surely make a good foundation.
History. Stefan, if we track back a little, we see so many things being recycled, quicker and quicker, the 90's being one of them. How do you see the fast pace of this industry of ours… What can we do better, in order to send out sincere products into the world?
S: In the food scene, we have seen the "slow food" and the use of local ingredients (like Japanese Kaiseki) for some time. It is a bit trickier with textiles, since the Swedish textile industry died in the 70's, so we are forced to produce outside Sweden. I believe we have to look at things from a long-term perspective by using our clothes more than one season. So, by using better qualities, well made garments and by building your wardrobe with products that are long lasting both in quality but also in their seasonal approach, we can all benefit by reducing this "unhealthy" over-consumption. We will always have people where the price is the most important factor, it can be due to a limited budget, but there are also those who purchase low-price garments which allows them to purchase more garments. To me, this type of behavior is not in line with my "long term view" and this truly nurtures the fast clothing industry. If we look at things the other way around, perhaps we can look into the idea of places where you can actually rent clothes or perhaps an even better concept where you return a shirt and then you can pick another shirt for instance.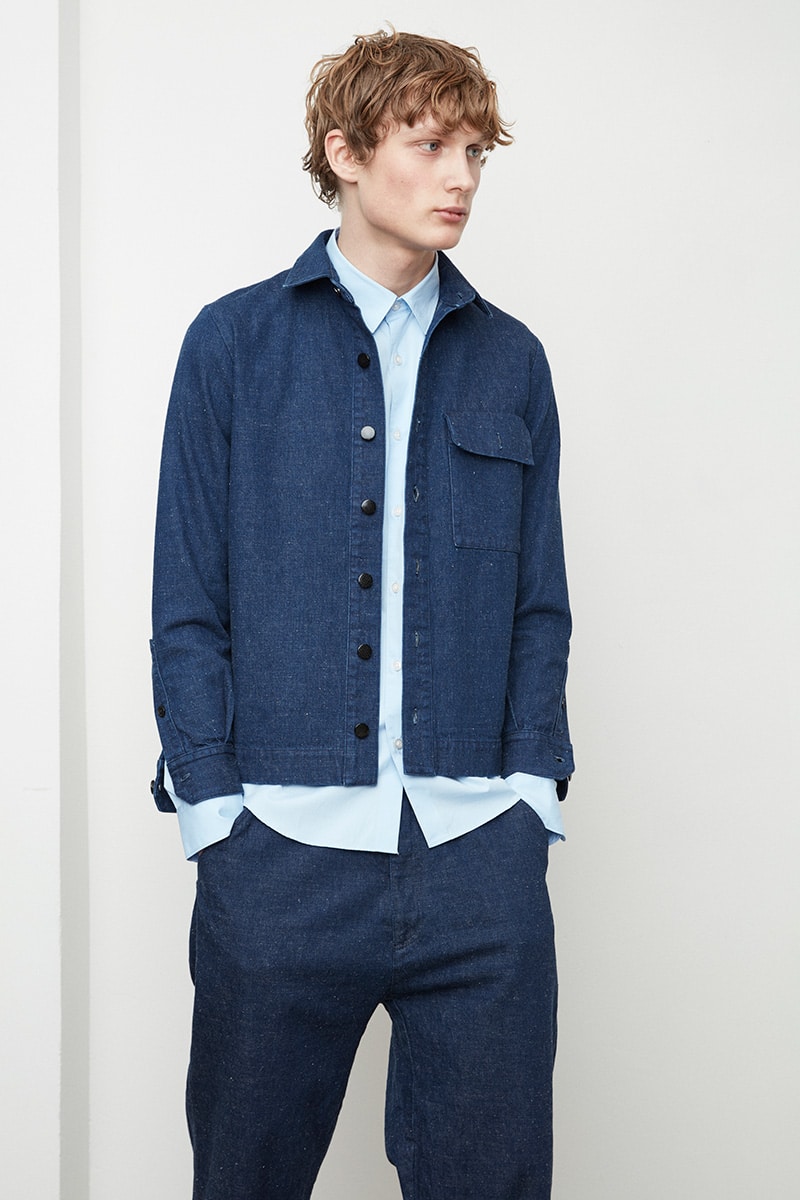 Denim-heads. Johni, the foundation of this new project, began with a pair of jeans. Could you tell me about your affinity with denim and what makes it so versatile?
J: Denim has been around for over 150 years for a reason, its functional, practical and has always had a rather rebellious spirit. That spirit however, has been lost along the way as denim became a standardized 5-pocket jean polluting the world with its mass-consumption. Boring, horrible and not so relevant for the future. On top of that, denim is always associated with rock n roll, vintage or sex. Words that I do not connect with much, as I want our denim and brand to exist beyond these clichéd concepts. Something neutral yet progressive. We want to truly make denim versatile by breaking norms and pre-conceptions.
Swedishness. Stefan, we have seen so many great conceptual brands coming our of Sweden, no need to list them here, as you know them too. What is it about the Swedes, why do they so often get it just right?
S: Of course, you know just like me, it is hard to generalize but If I would have to, this development is probably fostered by the fact that we are very serious with what we are do. If we do a brand this is like a long life commitment ,it must be good and we are very careful with everything, there are no short-cuts. We are maybe not that spontaneous, which means that we have done our homework before we eventually decide to start a brand.
Perspective. Johni, how would you like to see the next chapter(s) of Adnym, as we are curious?
J: Funny, that this comes after Stefan's last answer. We like to go ahead carefully with lots of afterthought. We want to develop the brand with right partners, projects and creative collaborations. Regardless of what we do, we want to stimulate you, reward your intelligence and hopefully make you feel part of our collective. We recently showed in Paris for the first time, with lots of interest from Japan, Germany and the USA to mention a few. Regardlessly, we are carefully selecting our partners globally. We take things slow and only take each step with profound intent.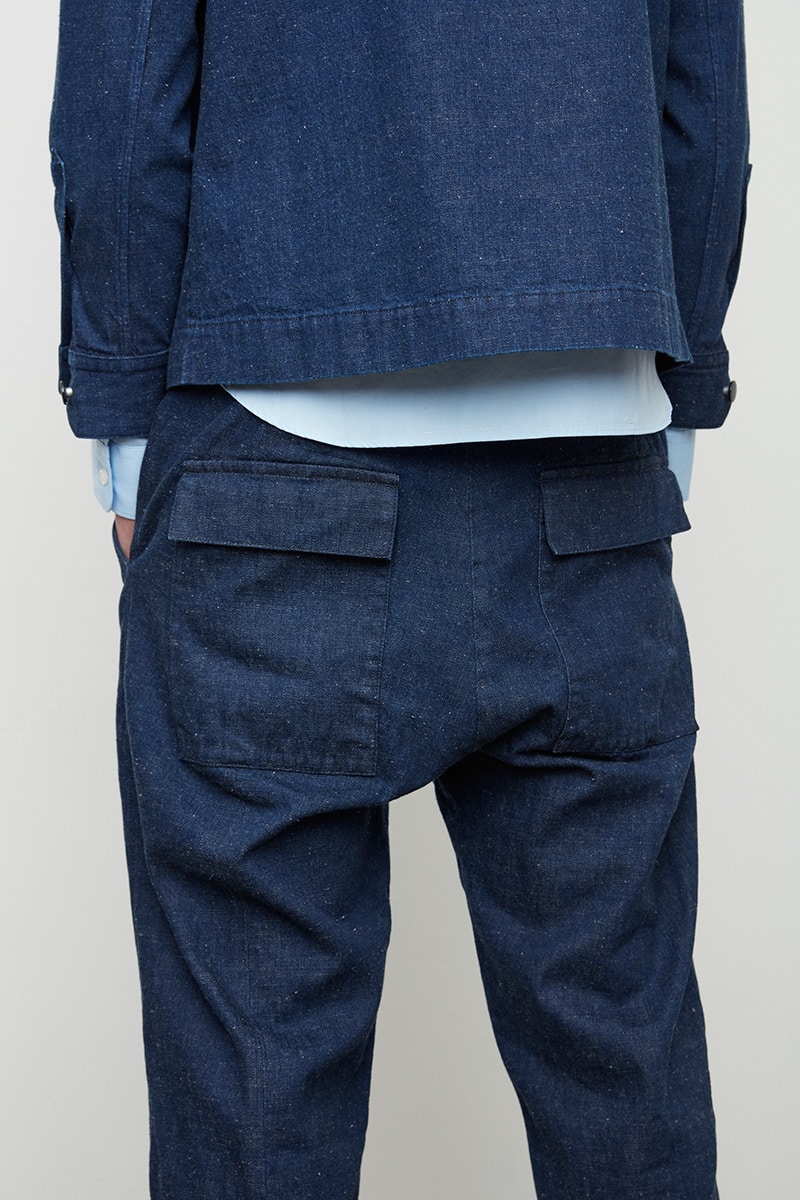 Gents, a couple of short ones to out with….
Youth. Stefan, what does it mean to be young in today's world? 
S: If I observe my son who is 17 years old now, this is a very relevant question. He is very frustrated because it is hard for him to be taken serious because of his age. They learn everything so quick today with the help of internet so they tend to think that they know everything, but I guess I was the same when I was his age! The problem they are facing is probably that things are not going so fast as they want them to. Today, everything is so accessible and youngsters are used to the fact that they can get everything at once. I think however that we should listen more to younger generations and by doing so, we could develop a nice mix between experience and fantastic new ideas.
Nowness. Johni, what does it take for fashion new graduates to make their mark?
J: This is another relevant one, besides having a creative mind, courage, focus and the patience to go from vision into actual execution; you simply need to also have a business mindset. To be able to work with both the left- as the right side of your brain is the key for success.
Bonkers. Both: please describe one another in a single word…?
J: Thoughtful!
S: Fearless….Johni has no problems to do things that are completelynew to him.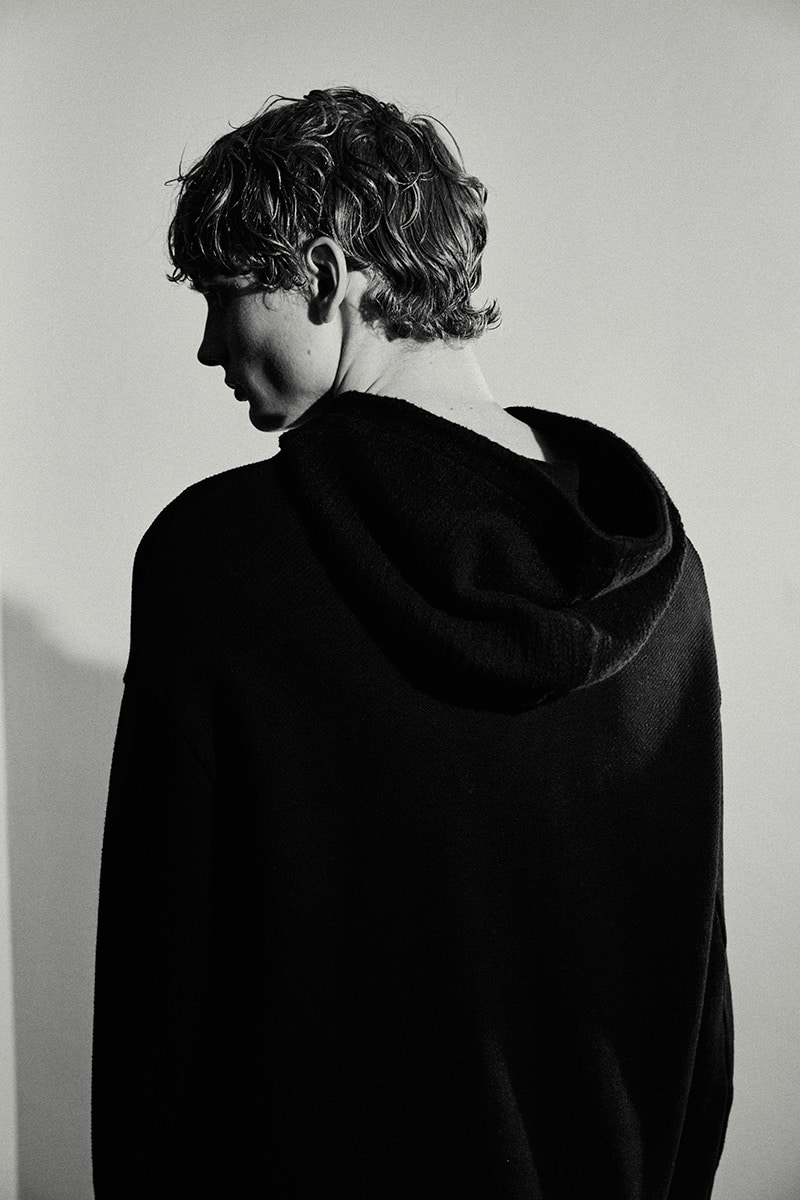 For more on these mavericks: www.adnym.com