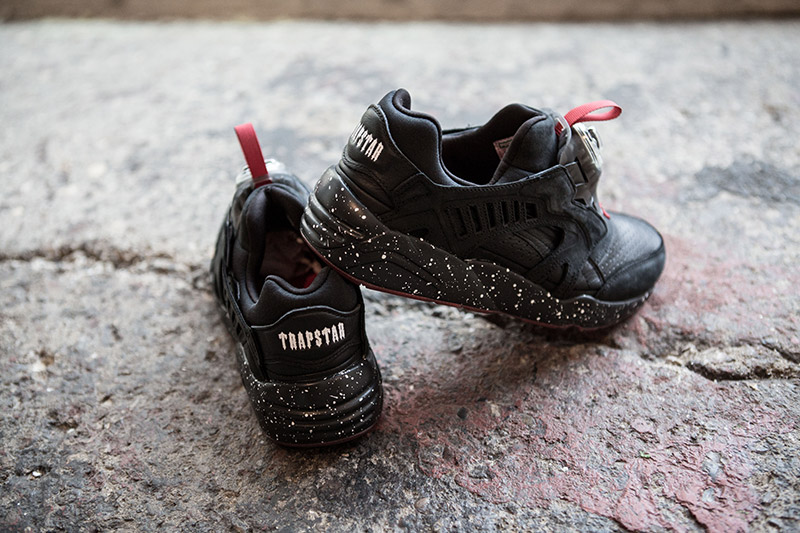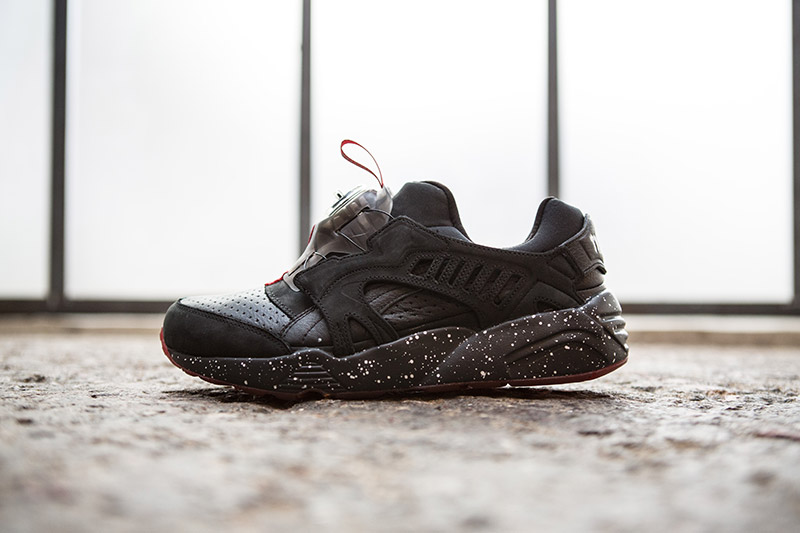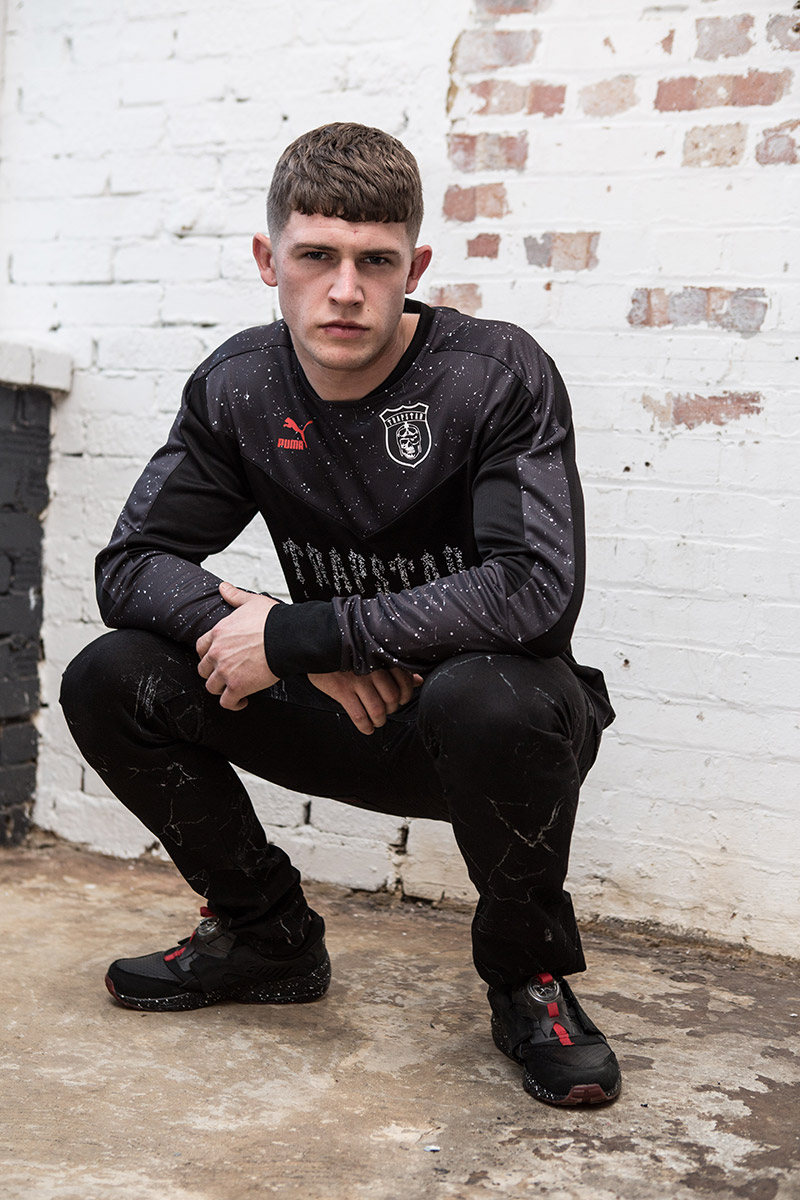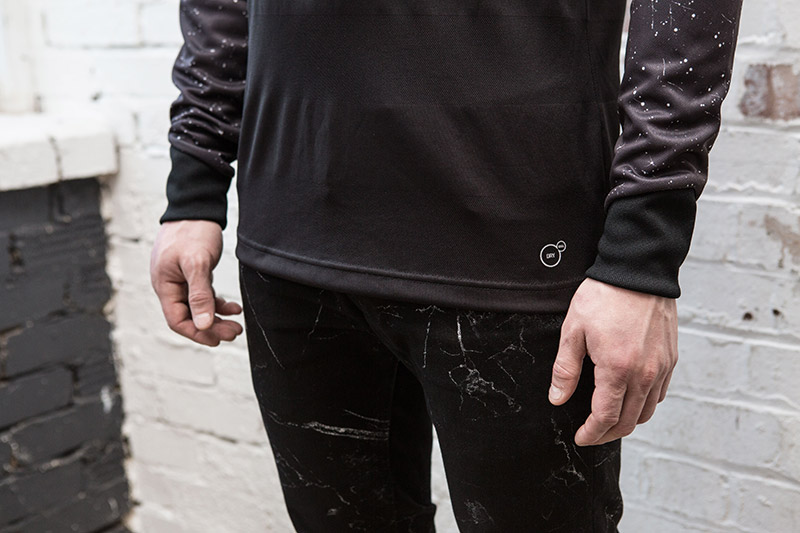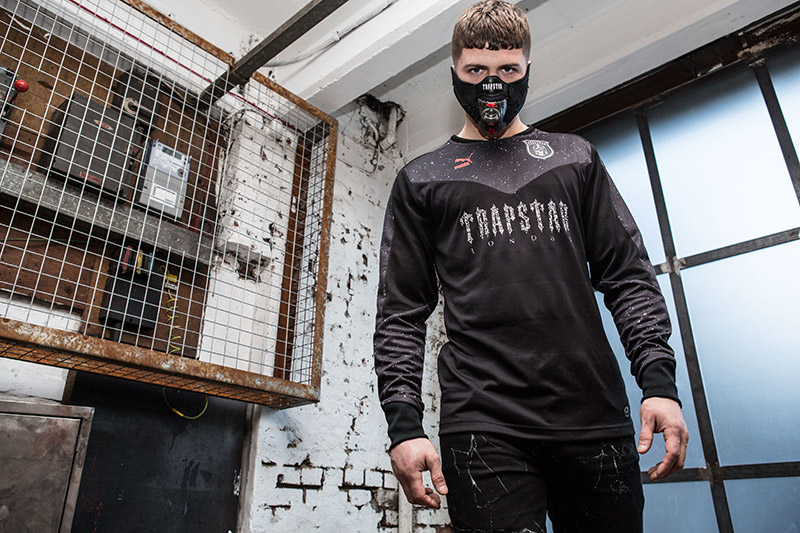 PUMA launches a teaser of what's to come – an exciting collaboration with London-based streetwear brand, Trapstar.
Conceived in the UK's capital city, Trapstar began when the co-founders Mikey, Lee and Will Trapstar began making custom t-shirts for friends. It wasn't long before his bold, graphic t-shirts were worn by celebrities, including PUMA's Global Creative Director and Ambassador Rihanna.
The PUMA x Trapstar teaser drop features one of PUMA's most iconic silhouettes, the DISC, together with a long-sleeve Goalkeeper Shirt.
The PUMA DISC x Trapstar features an all-over leather upper on a cleaner, simplified DISC shoe. Finished in black, even the DISC cage has been given a soft nubuck leather treatment. Exemplifying Trapstar's design ethos the shoe includes a red colour pop on its DISC strap and a graphic Trapstar logo on the heel. The white speckled midsole sits alongside the translucent red outsole giving the shoe the ultimate balance between streetwear and fashion.
The PUMA x Trapstar Goalkeeper Shirt is a true partnership between the two brands. Taking inspiration from its own football jersey range, Trapstar has evolved the PUMA Football performance piece to create a shirt that can take the wearer from the field to the city. The speckled print ties the shirt to the design of the PUMA DISC x Trapstar sneaker and bears an Trapstar's iconic print. Constructed from a super soft engineered jacquard, the shirt features Dry-Cell technology and a reflective print showing what happens when sportswear and streetwear come together.
Dropping through Trapstar stores exclusively on 5th December followed by a global release through premium lifestyle retailers on December 12th.