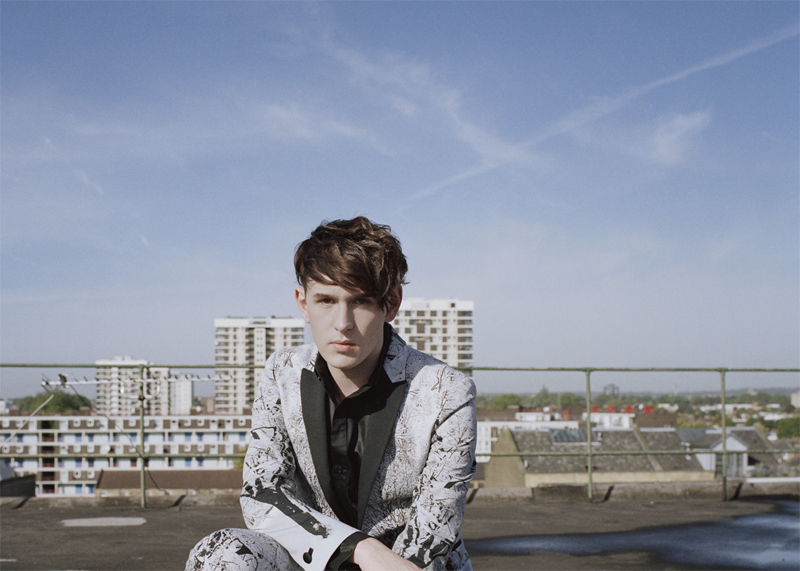 Patrick Wolf is back with 'The City' and this time Richard X has been invited to have a crack at it.
Fresh out the studio, Patrick Wolf announces a brand new set of shows to take place across the UK in March 2011. After the storming success of his last single 'Time Of My Life', Patrick is now gearing himself up for what are sure to be some of his finest live performances yet.
Patrick's new album is due for release in May 2011 through brand new label, Hideout Recordings, and will be preceded by second single "The City", on March 14th 2011. The new single will be available for download and on limited edition 7", with a selection of remixes available on limited edition 12".
Discussing the new single, Patrick says: "The City' saved my life. Living in central London, I woke up one broody morning having booked some studio time. It was a hot summers day and in the midst of the protests against the banks and BBC6 Music closing down. Seeing how the recession had worked its way into peoples relationships and ambitions, I went to my piano and started to fight against the negative by writing in the positive."
Further details on the album will be announced shortly. Meanwhile, enjoy the remix by Richard X:
Full dates are as follows – tickets are on sale now:
21-Mar Dublin Sugar Club / www.ticketmaster.ie
23-Mar Glasgow Oran Mor  / www.gigsinscotland.com
24-Mar Nottingham Rescue Rooms  / www.alt-tickets.co.uk
25-Mar Birmingham Academy  / www.ticketweb.co.uk
26-Mar Manchester Club Academy  / www.livenation.co.uk
28-Mar Bristol Thekla  / www.alt-tickets.co.uk
29-Mar London Koko / www.livenation.co.uk