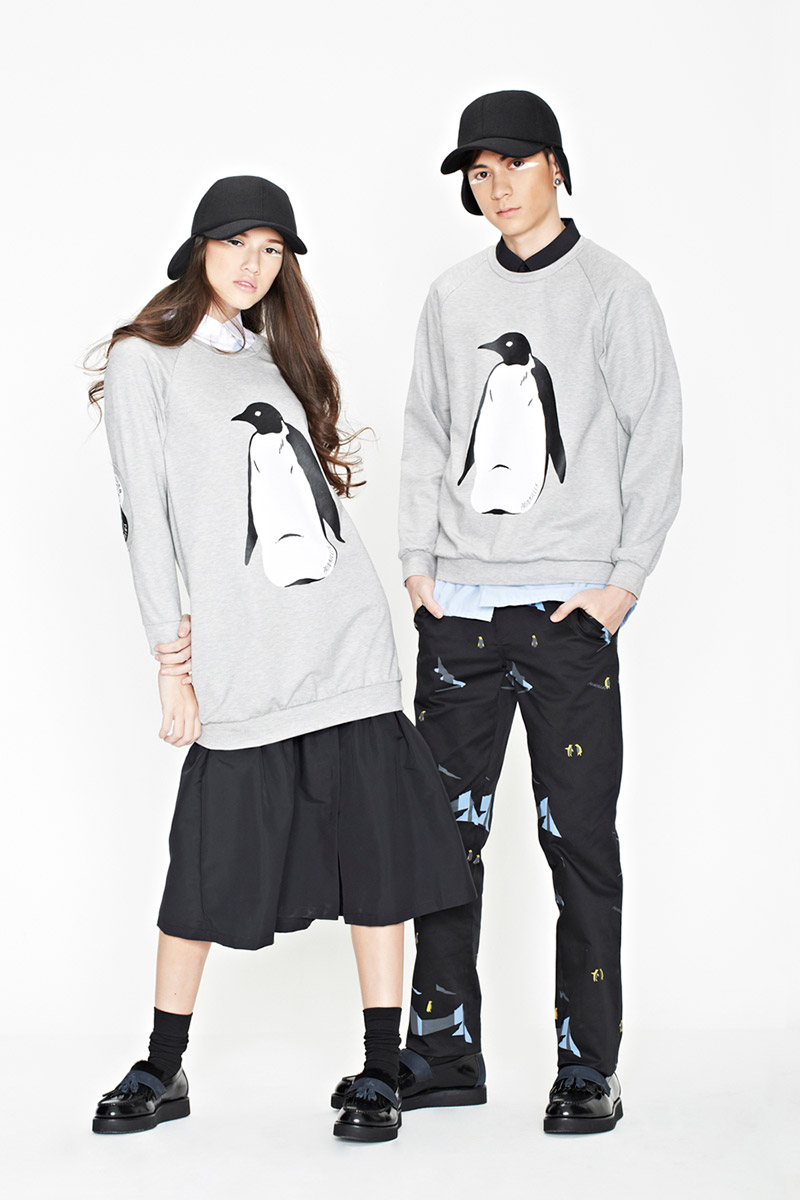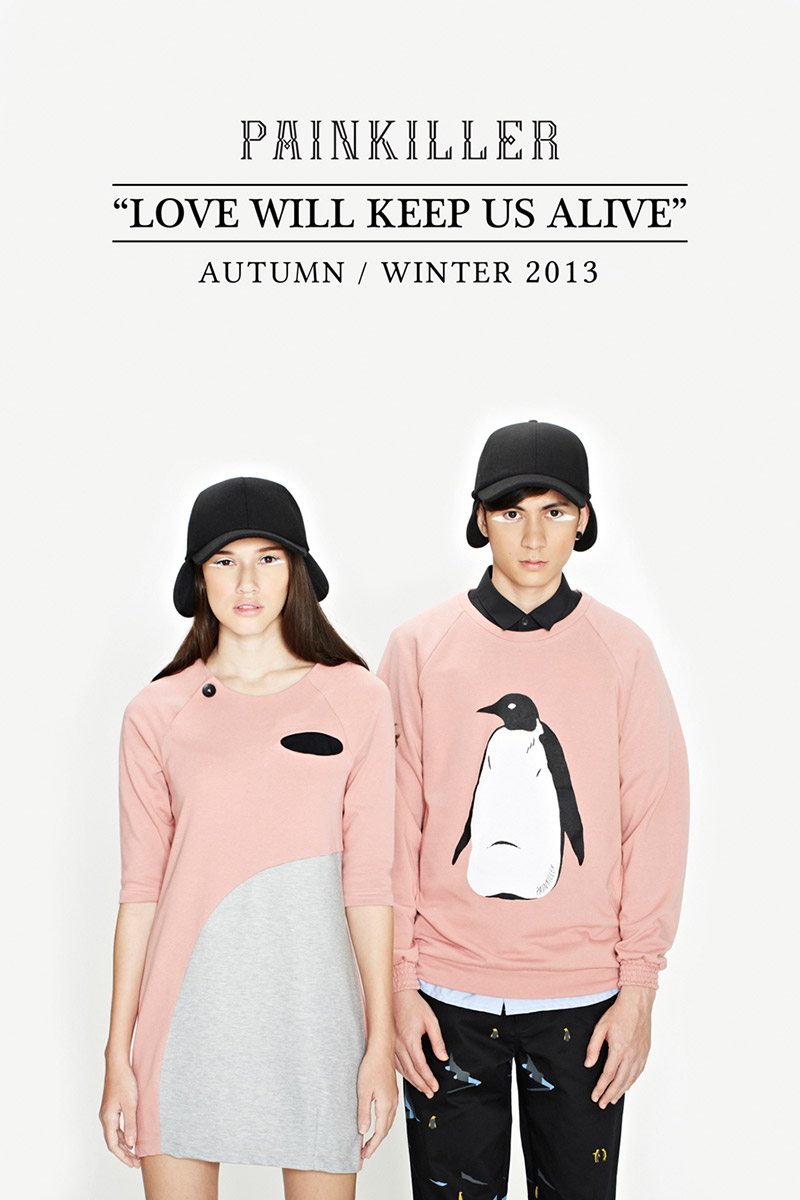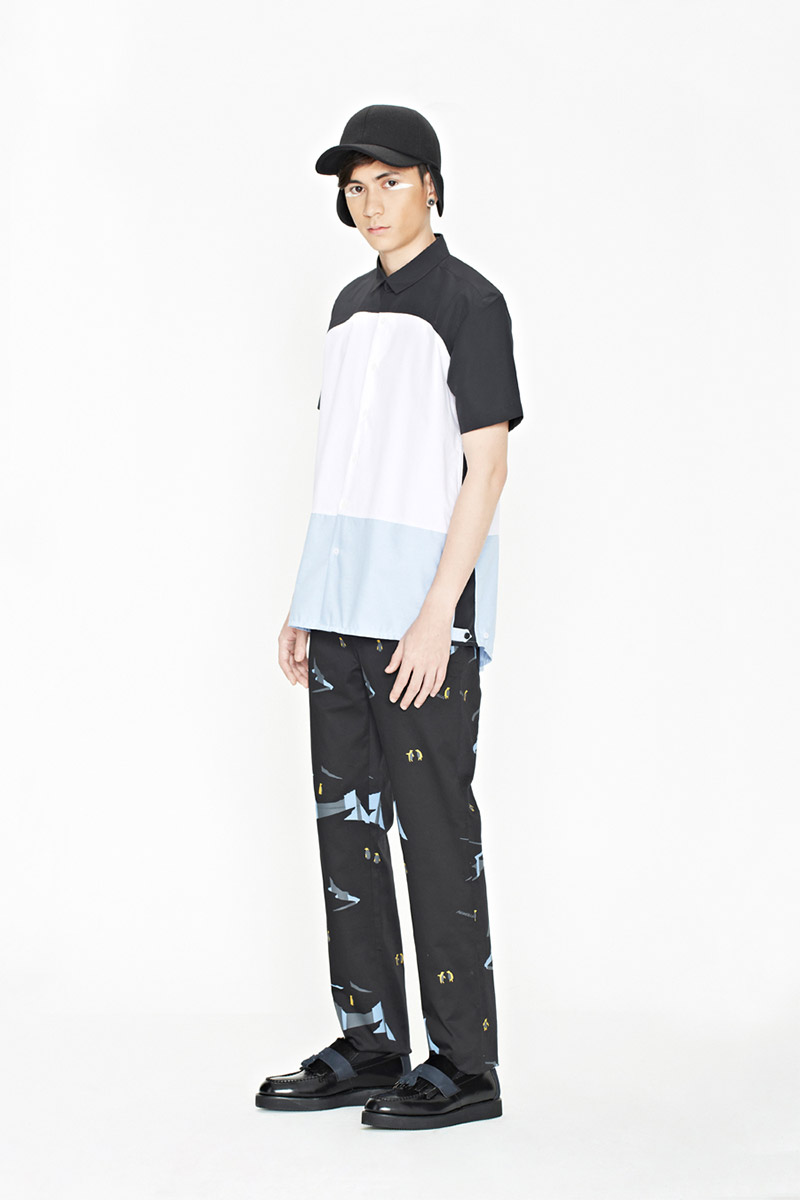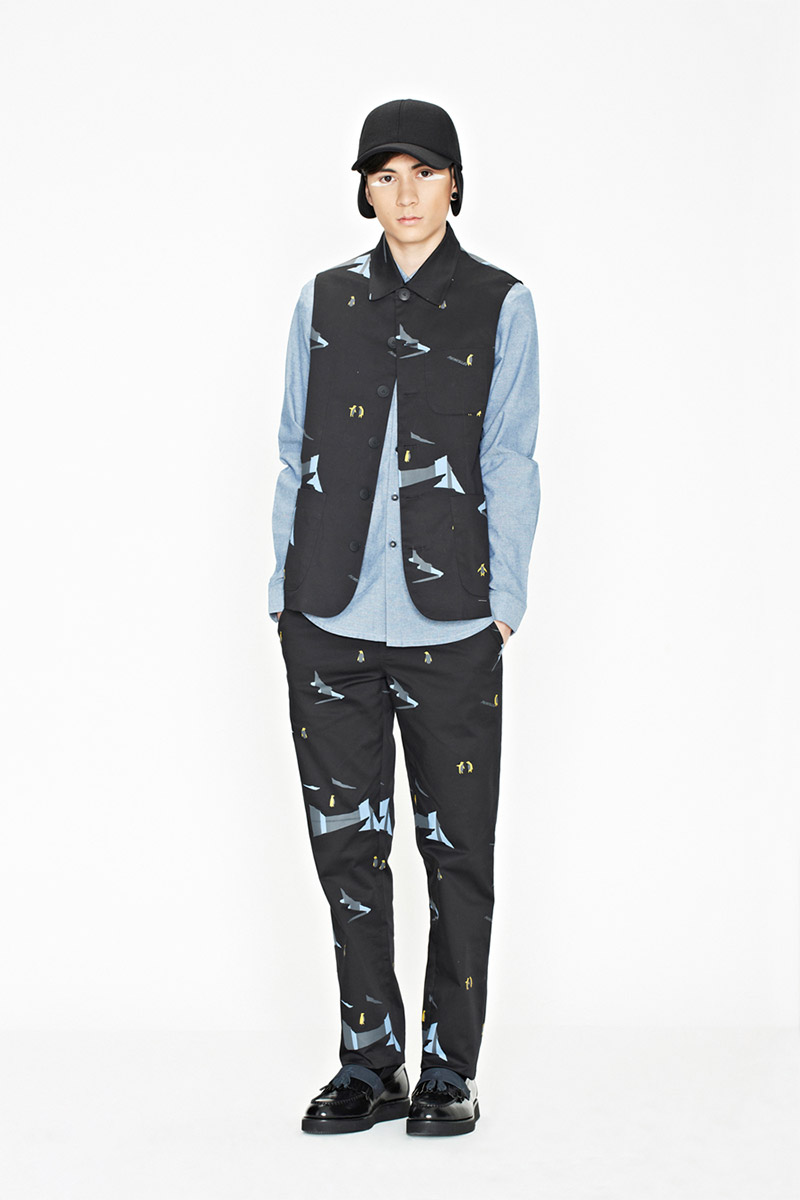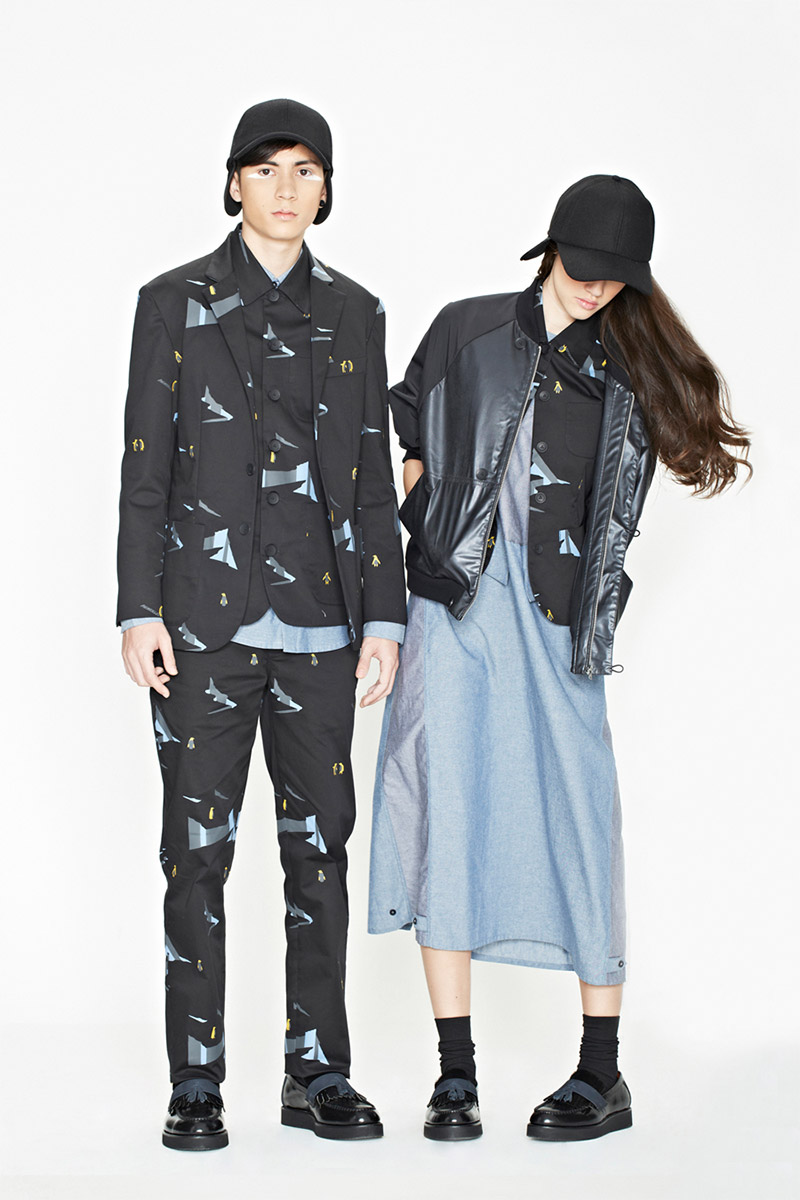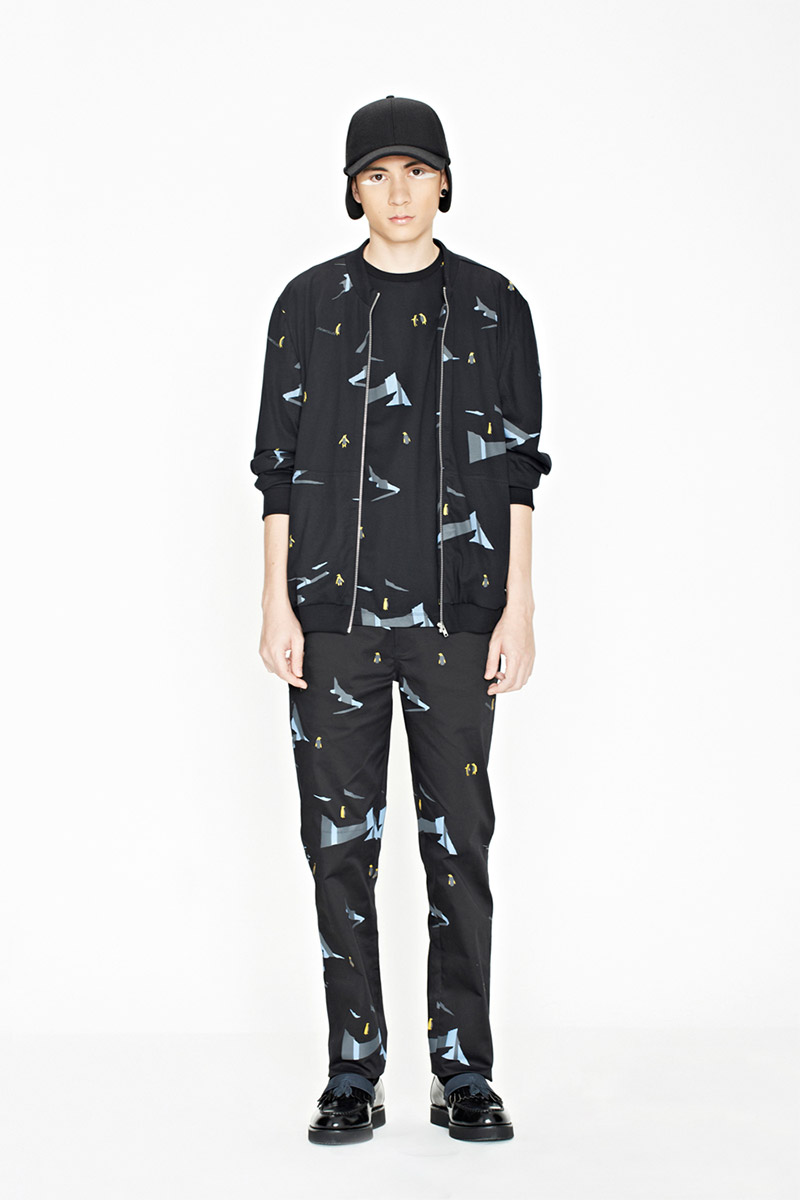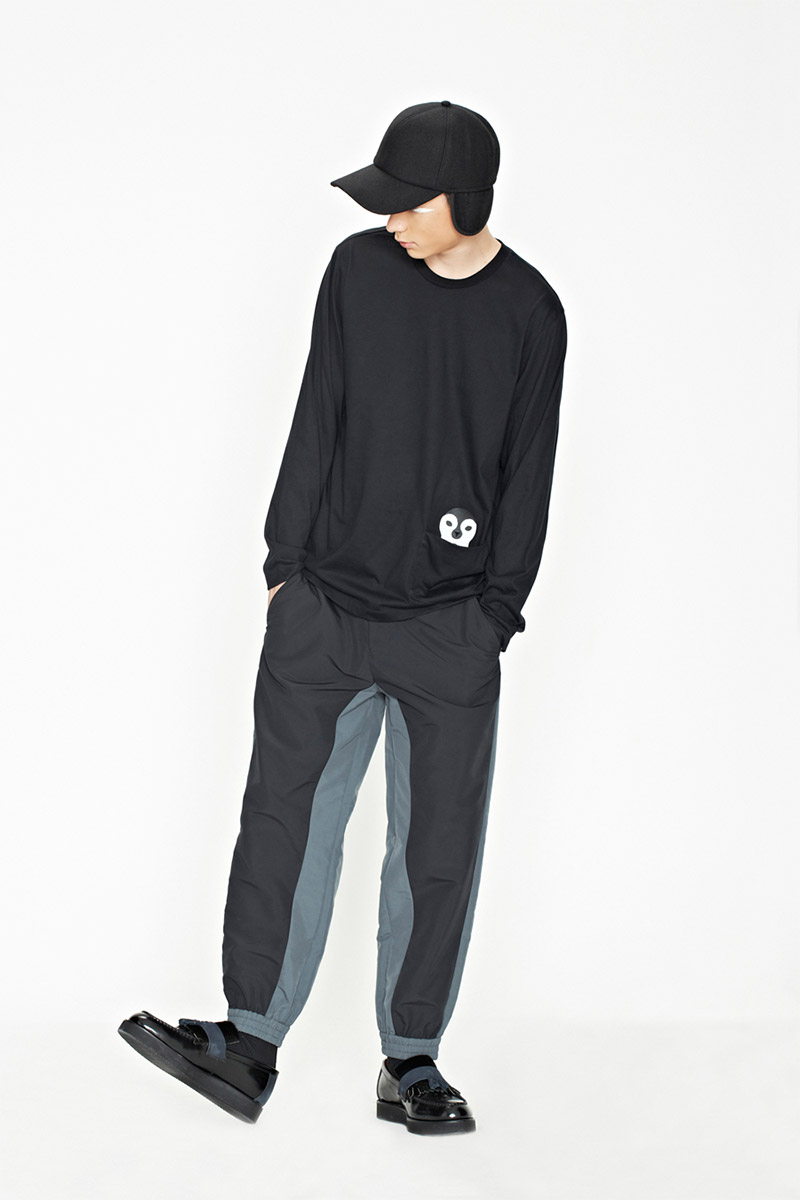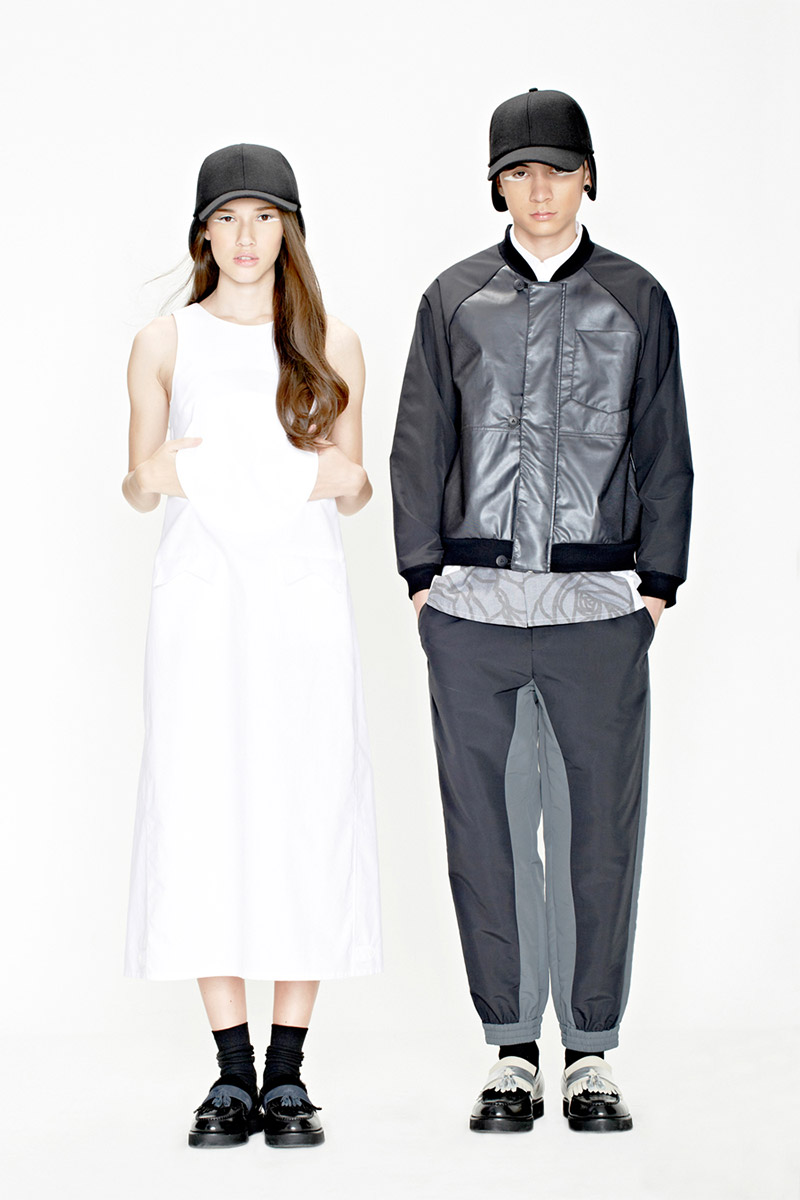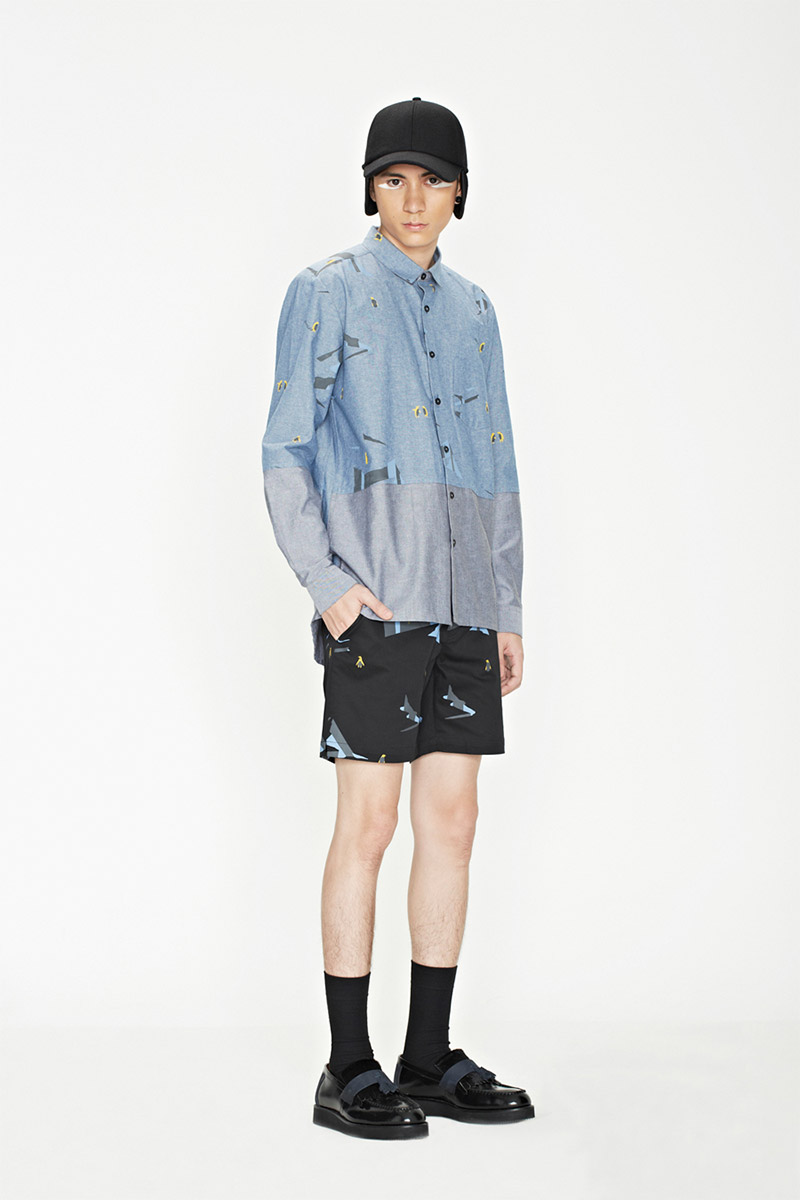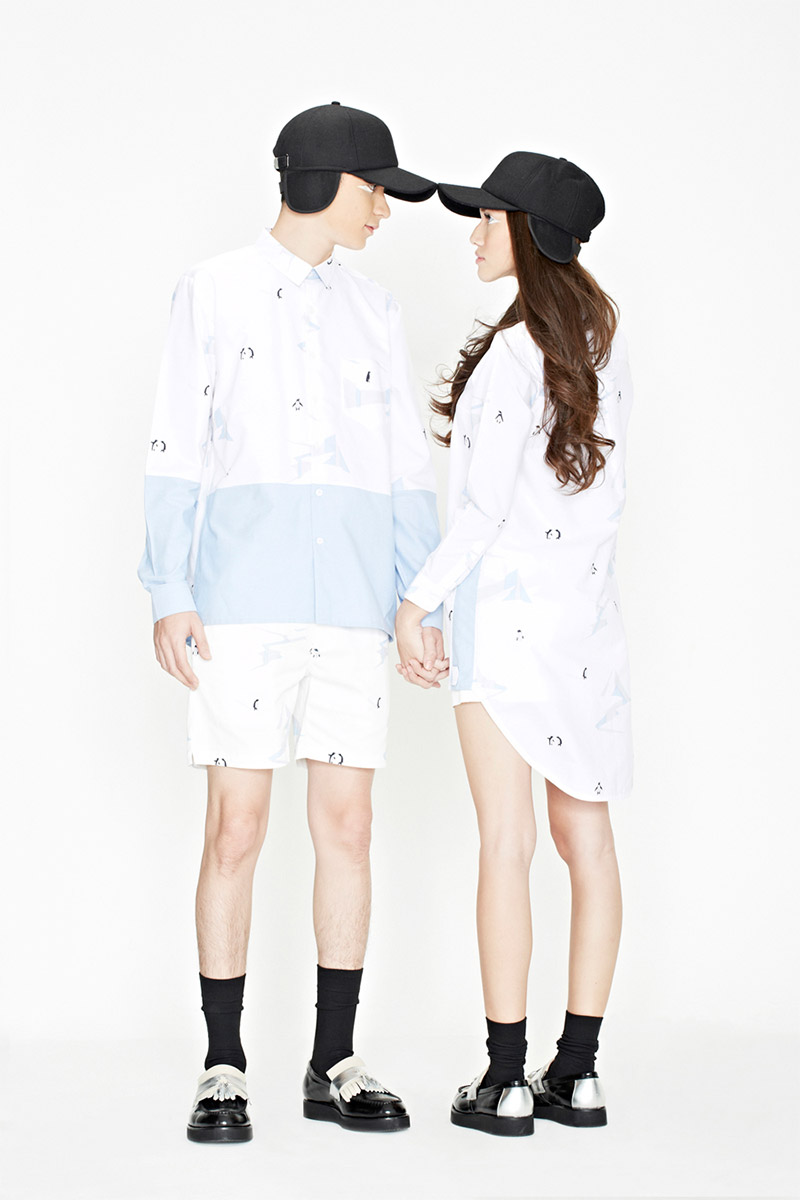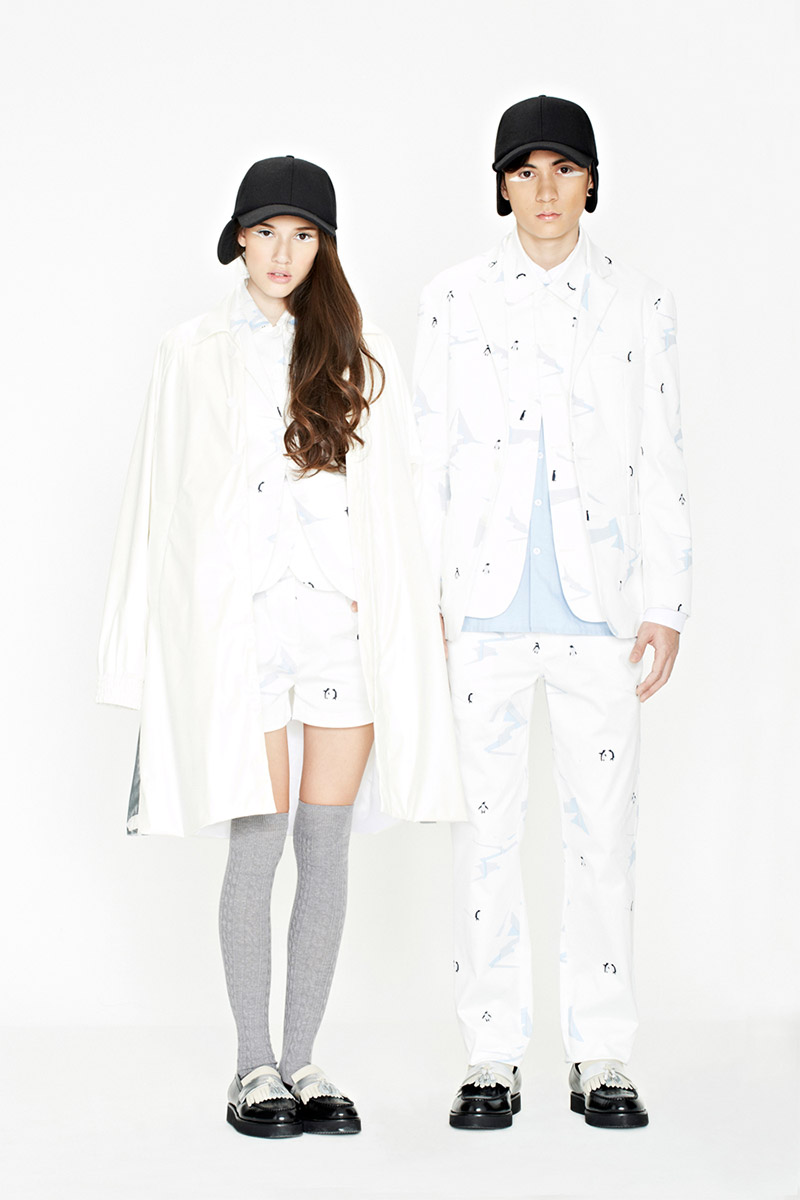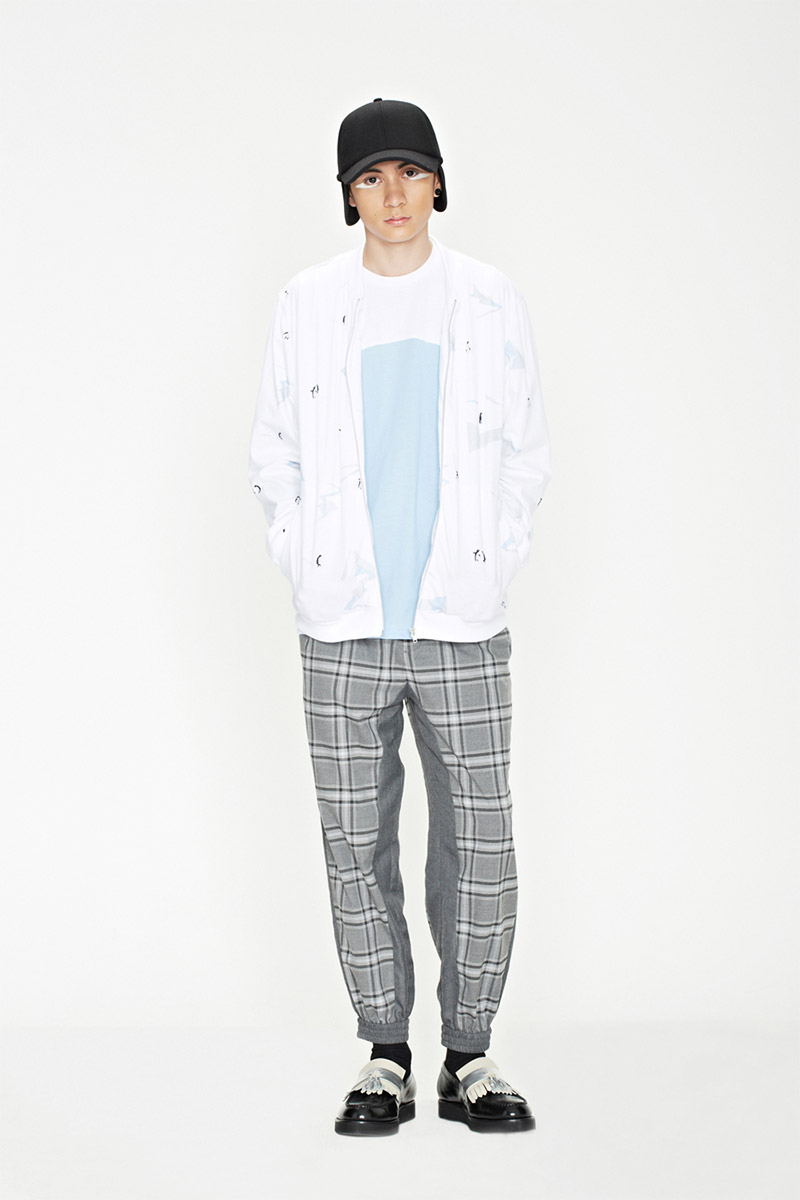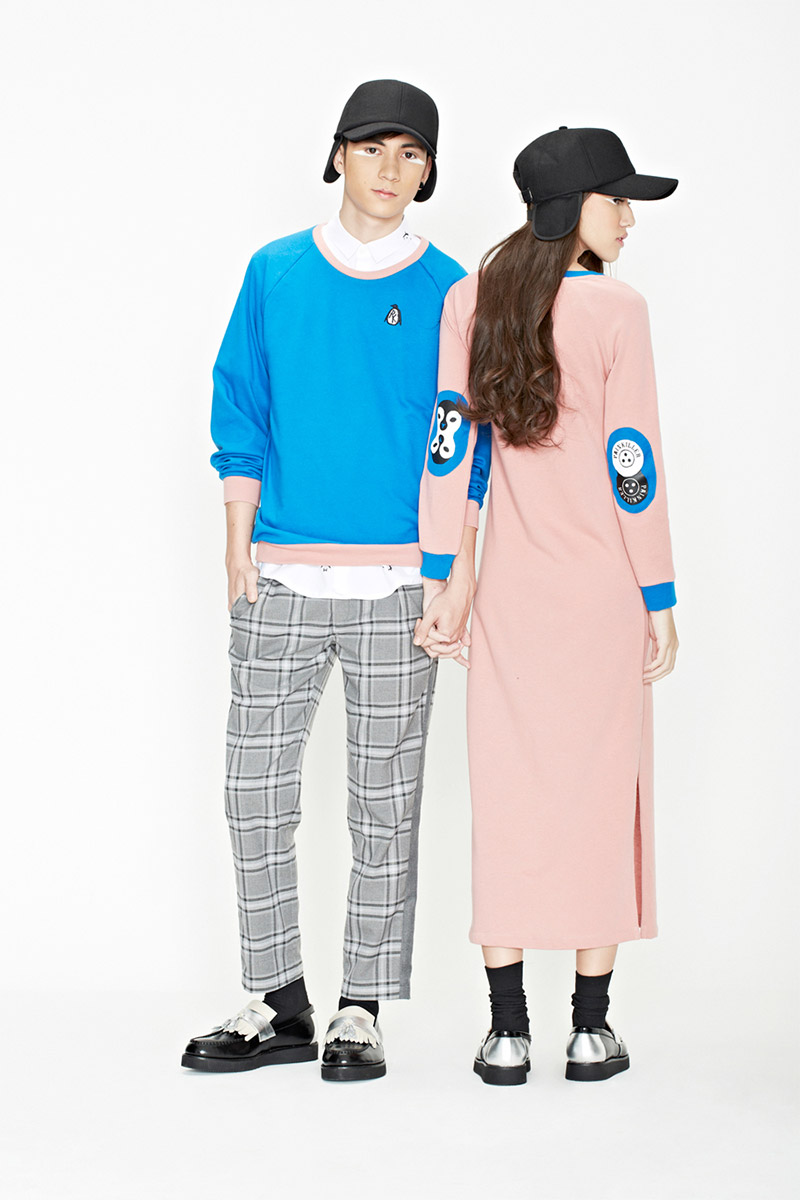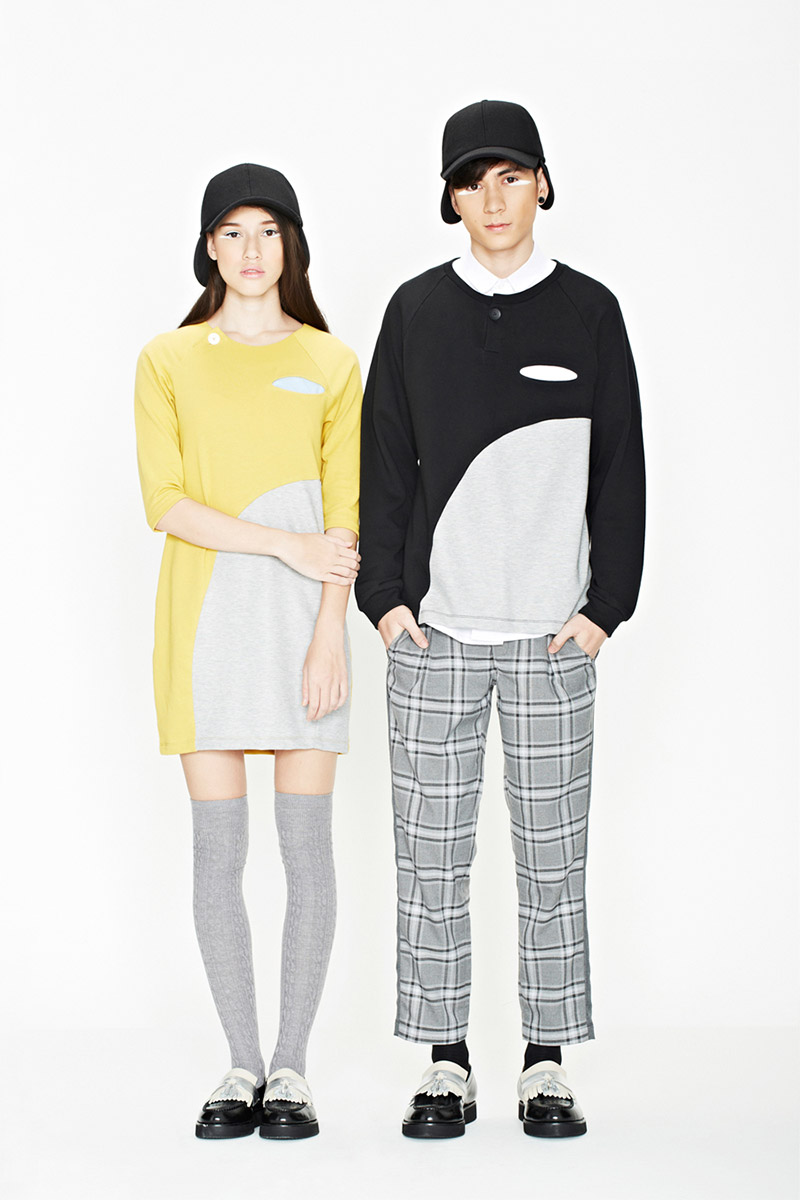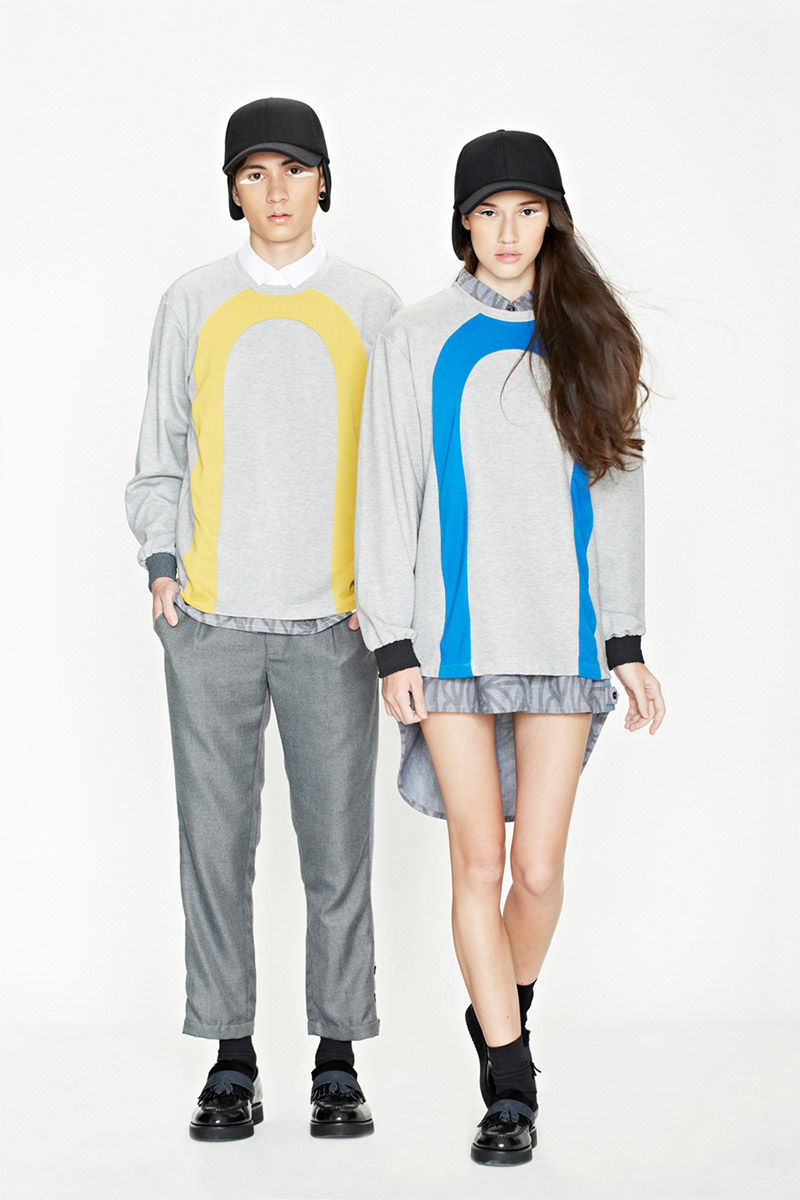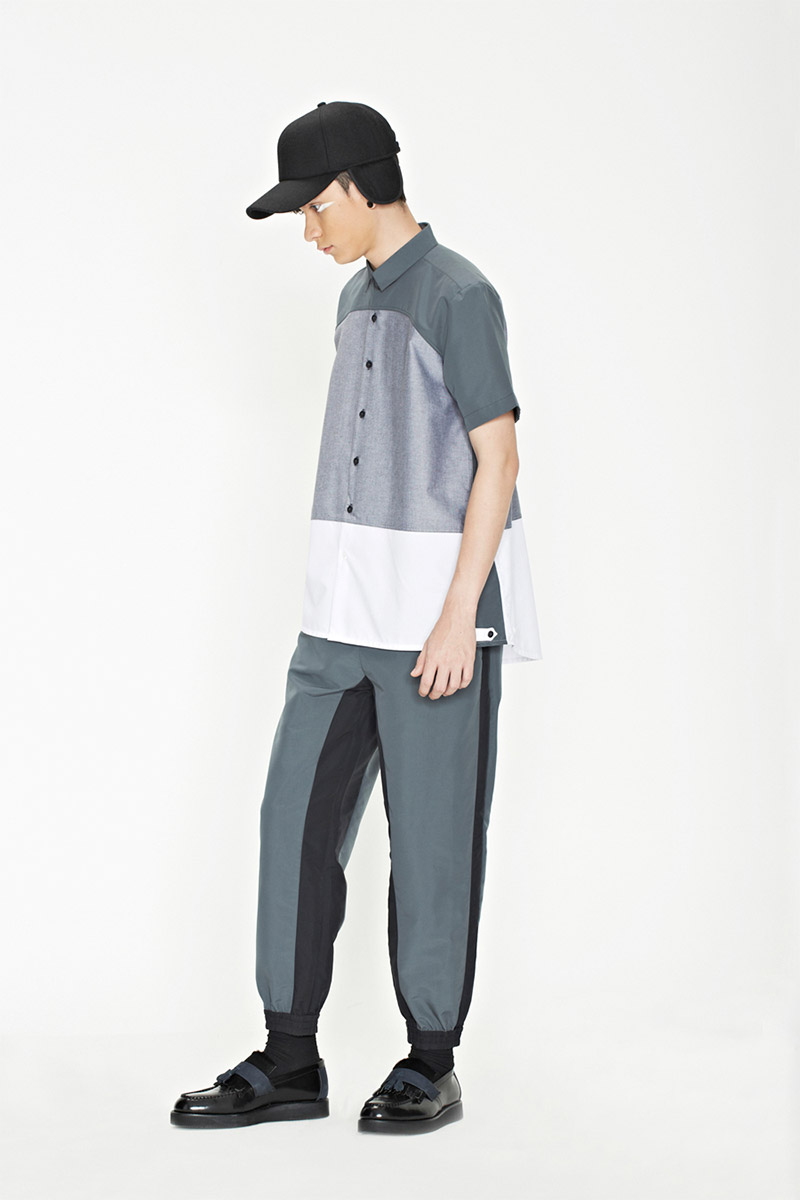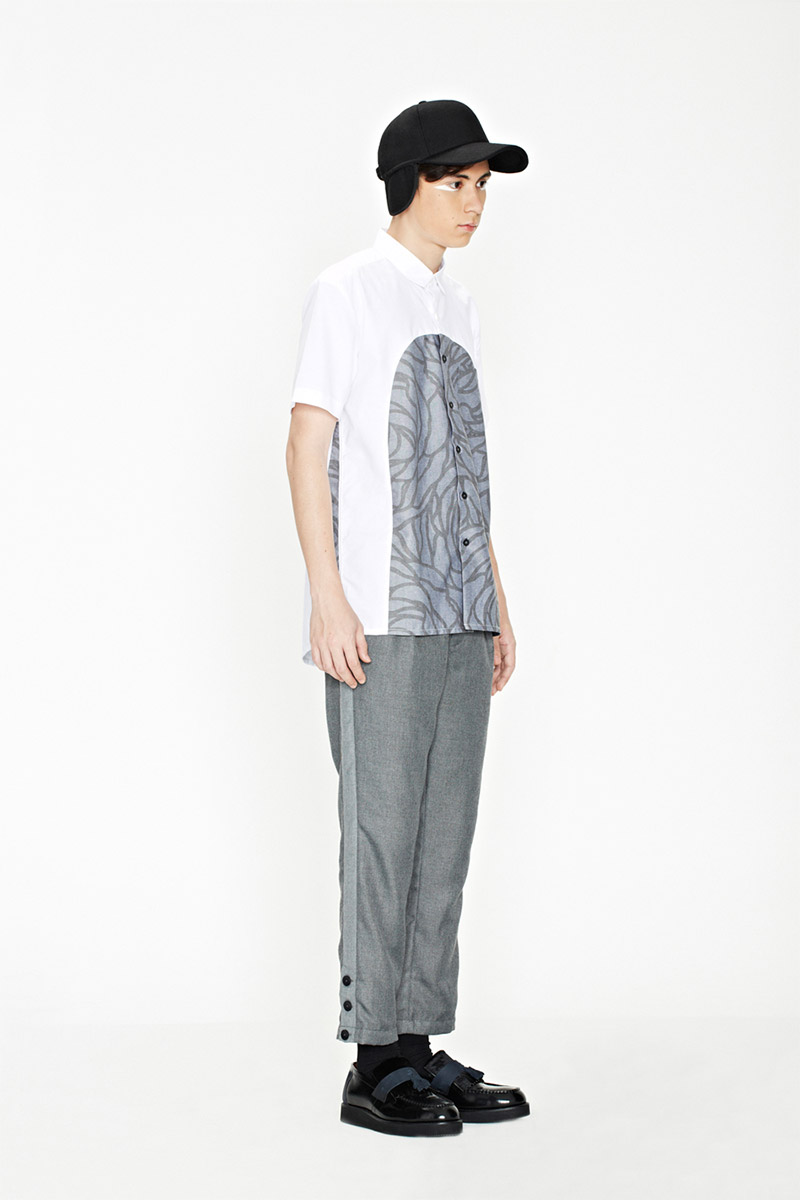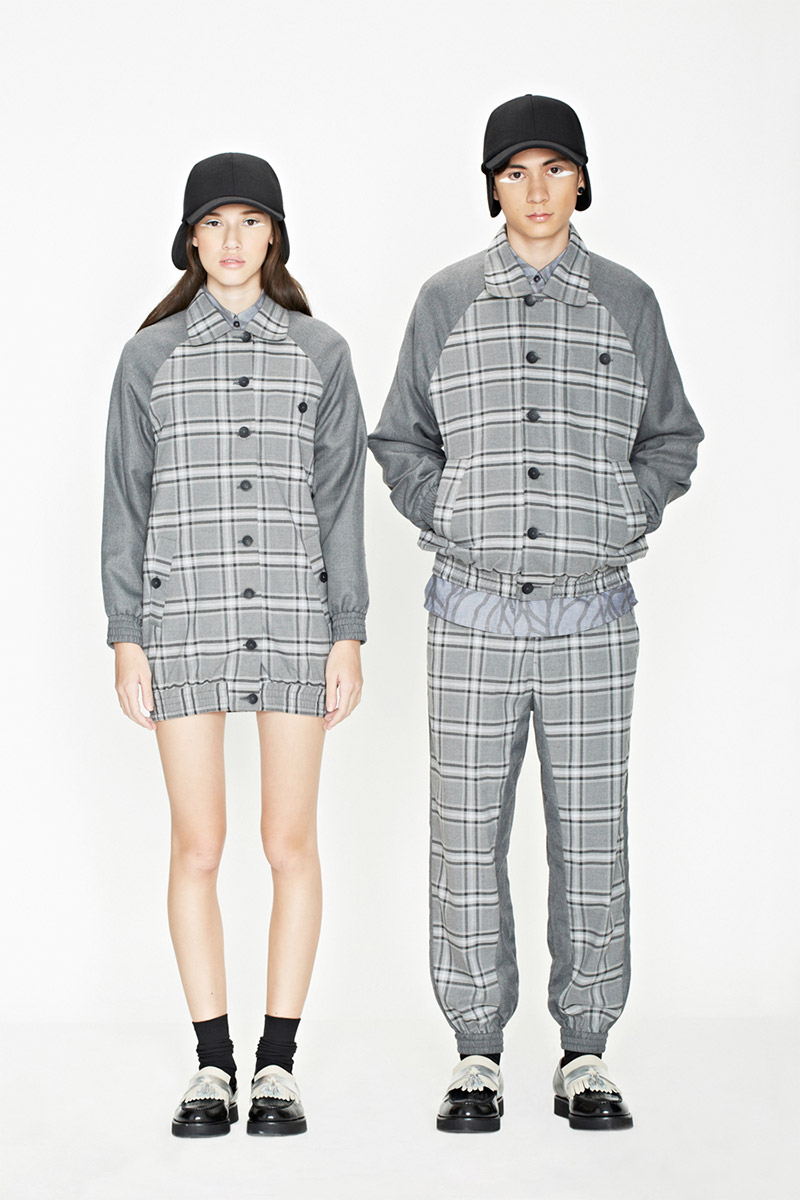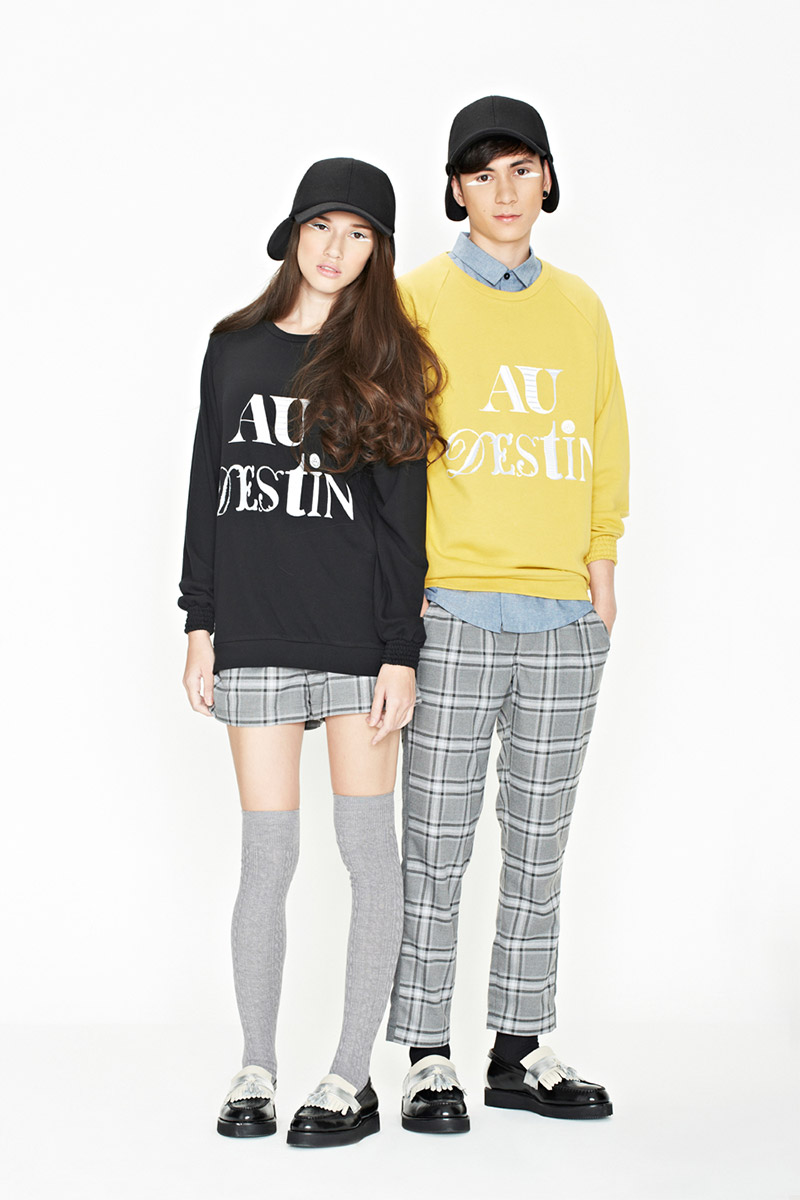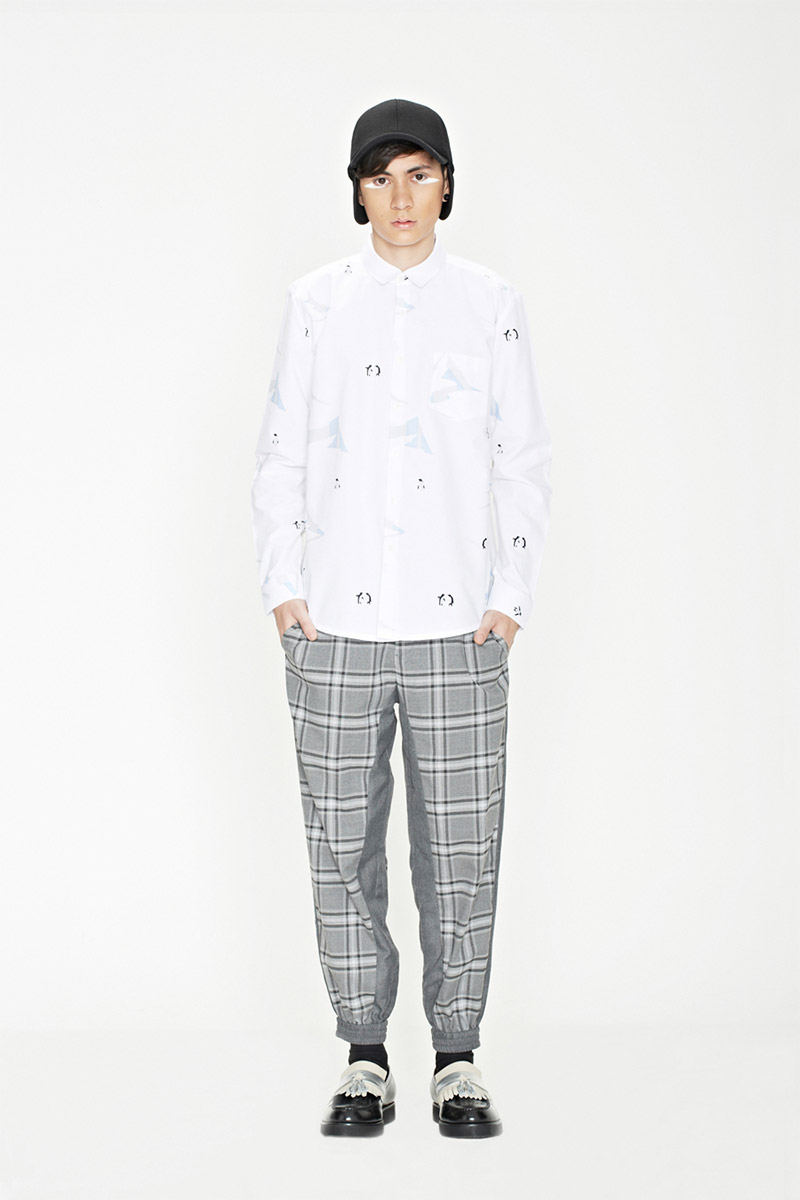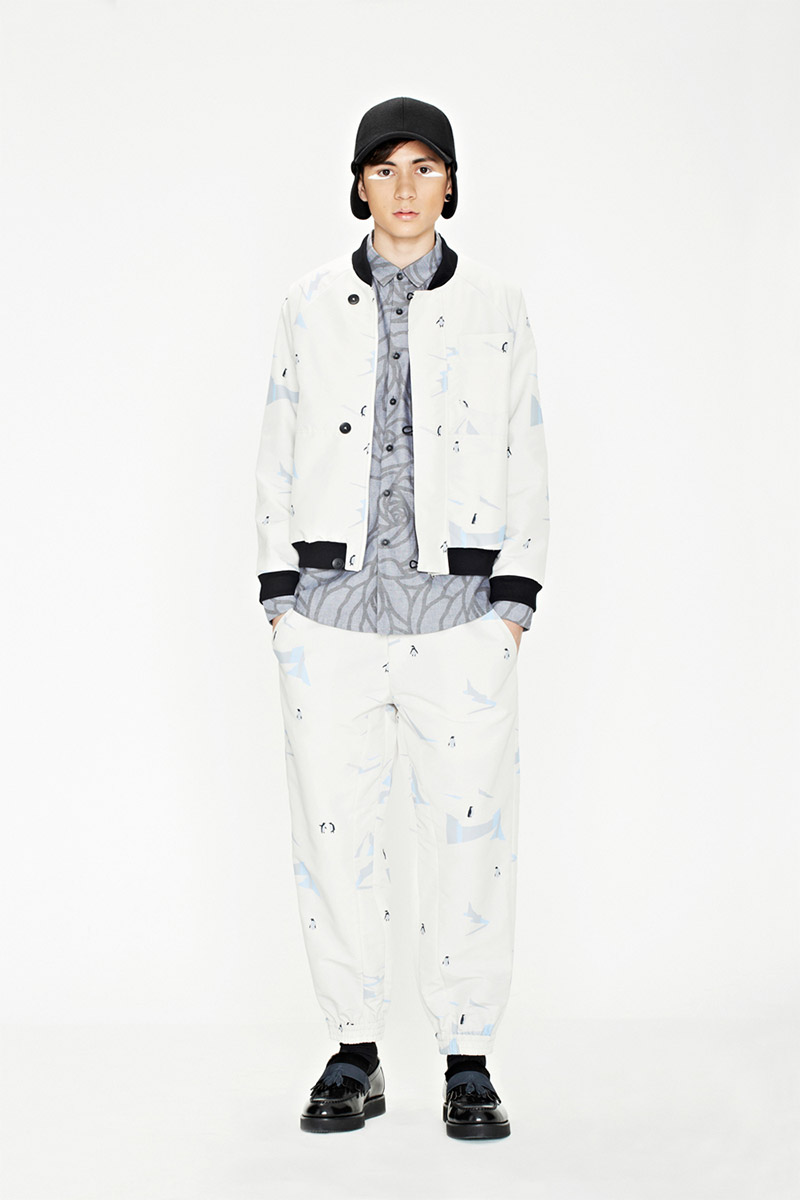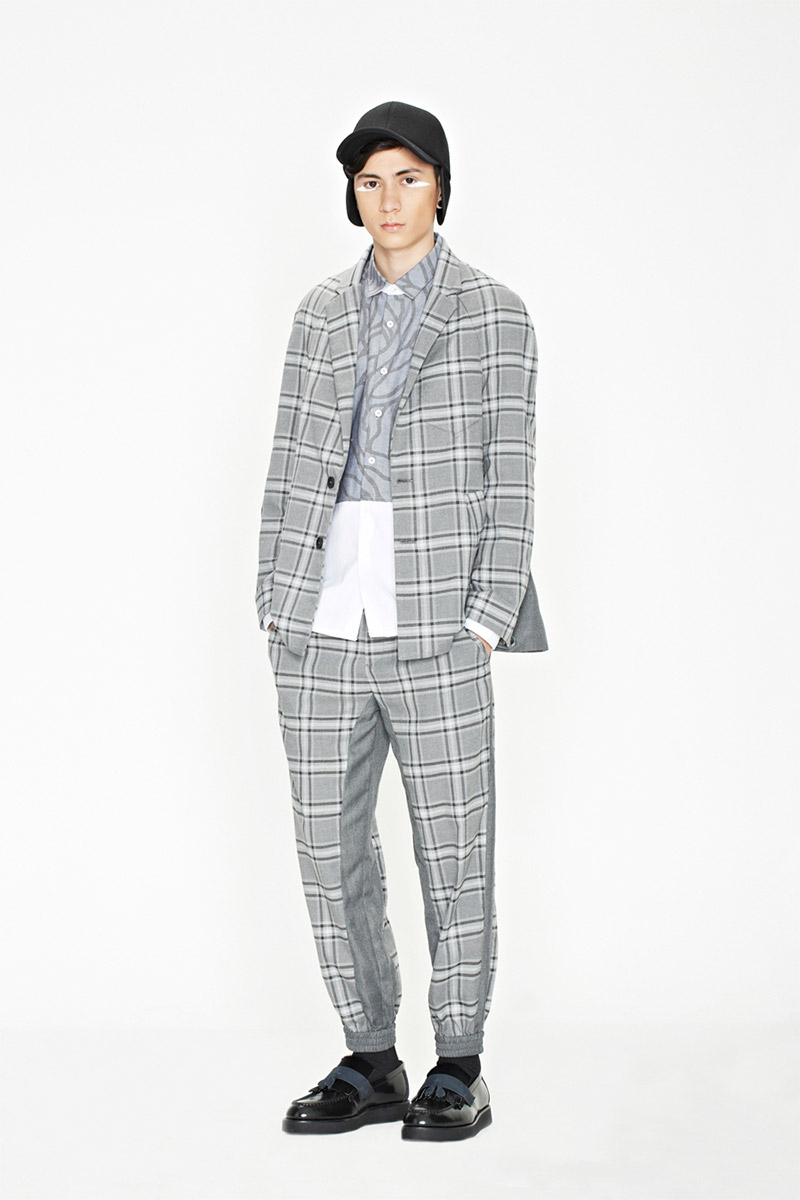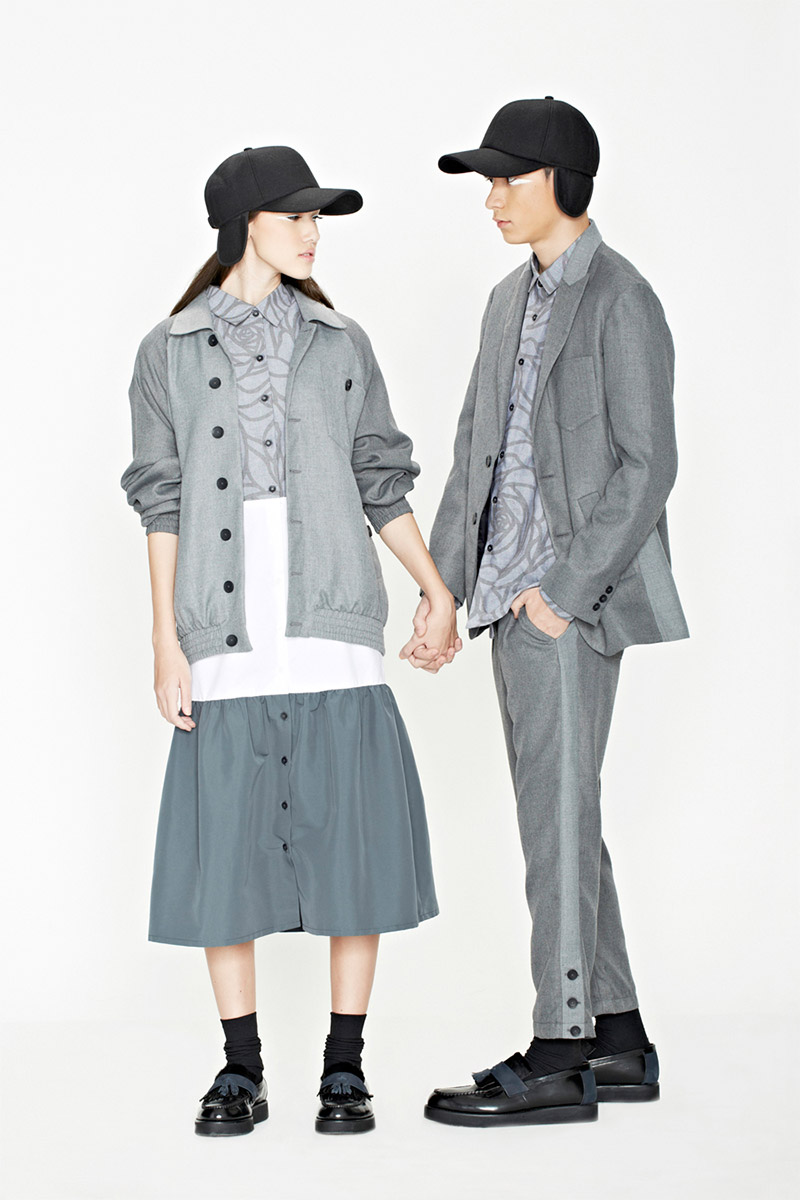 PAINKILLER Fall/Winter 2013 "Love will keep us alive" was inspired by French documentary film "March of the Penguins". The film depicts the monogamous love story and extraordinary journey of the Emperor penguins, who each year travel to the ancestral breeding ground, in order to mate and to feed their offspring.
Also inspired by the relationship between Napoleon and Josephine, the collection features "Au destin", the phrase engraved behind the jewelry that Napoleon gave to Josephine for engagement.
The palette of the collection consists of white, baby-blue, hot-pink, grey and black. The silhouette is roundish and loose like the graphic line of penguins' body, while the fabrics choices are used accordingly to Napoleon's military life, crisp and clean.