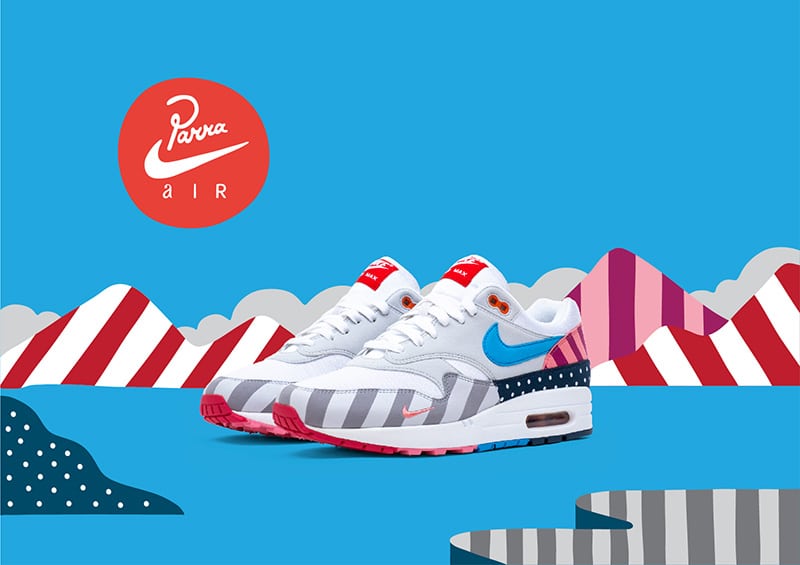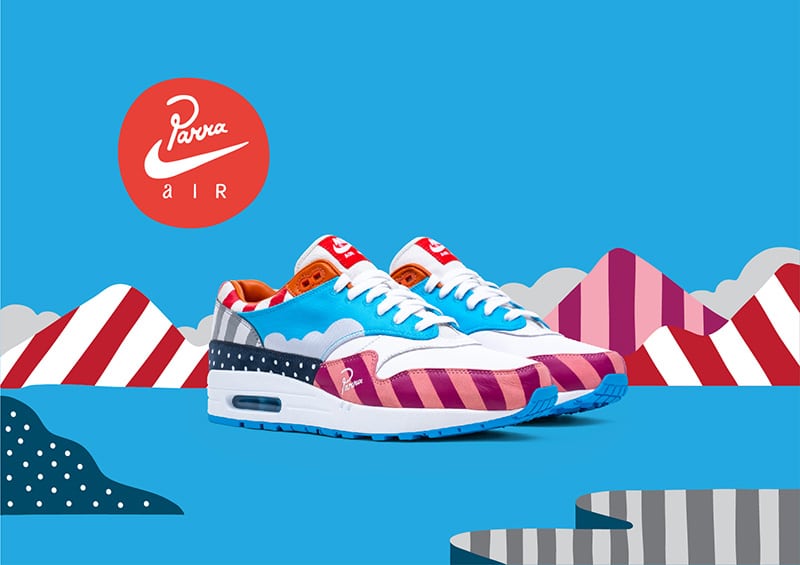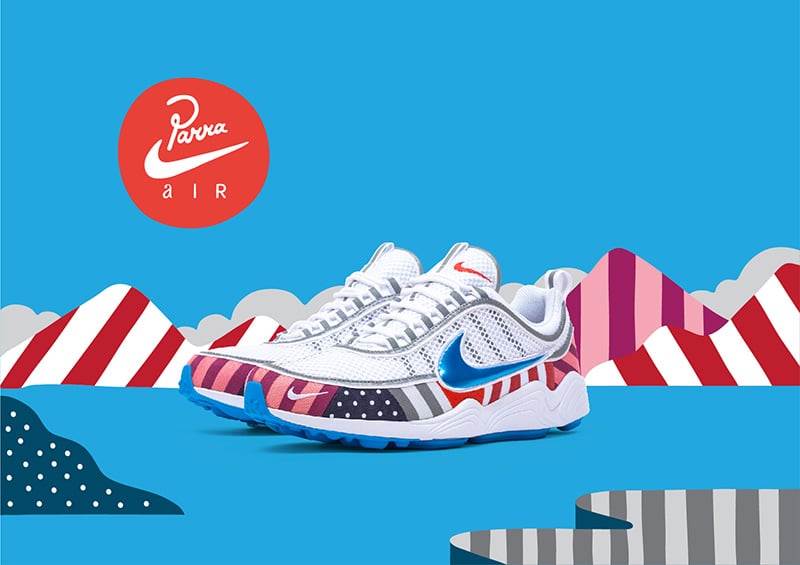 If the first of Parra's works with Nike were on what were known as City Packs, this current collaboration could be defined as a revival of that spirit — with both idea and opportunity expanded. This is reflected in the flat representation of city and countryside that forms a pattern that was applied to both the Air Max 1 and the Zoom Spiridon.
"I made a drawing first and then thought, 'How can I get a shoe to be involved in this piece?'" said Piet Parra. "Back in the day, I was thinking color blocking. I didn't think about that this time. I just wanted to make cool work and then see how the shoe can relate to it."
The collection is rounded out by a tracksuit, which also carries Parra's new pattern, and effectively celebrates the role of each piece (the two sneakers and the garments) in Dutch street culture.
The Nike x Parra Air Max 1 and Zoom Spiridon, along with associated apparel, launch July 21.